Hygge (pronounced "Hoo-Gah") is a Danish concept that describes an atmosphere or experience of coziness. Think: hot drinks, candles, fireplaces, blankets, and board games. I first heard of this term a couple of years ago in 2016, when a cute hardcover coffee table book named "The Little Book of Hygge: The Danish Way to Live Well" took off in popularity in North America. The book is written by the CEO of the Happiness Research Institute (yes, there is such a thing) in Copenhagen and covers everything from mind states, recipes, and activities that can add a bit of Hygge into your life.

Inspired by this Hygge concept, I collaborated with Ford on a campaign to seek out some hygge experiences around Vancouver. To assist in our local exploration, we were offered a complimentary rental of the 2019 Ford Fusion Energi Titanium, a comfortable hybrid sedan that's easy to drive and easy on gas.
Ford Fusion Energi Titanium

Ford Fusion Energi Titanium

Ford Fusion Energi Titanium
My boyfriend Steve and I don't own a vehicle. So every time we get the opportunity to collaborate with Ford and test out one of their vehicles, we take the opportunity explore neighbourhoods outside our typical zone, and make a mini-roadtrip out of it (like that time I went Bobsleighing in Whistler, or on a day trip to the Fraser Valley, or when we explored Othello Tunnels). Over our weeklong car rental with Ford, we pretty much drove the span of Metro Vancouver, from Lonsdale (North Vancouver), to Strathcona (East Vancouver), to Crescent Beach (South Surrey).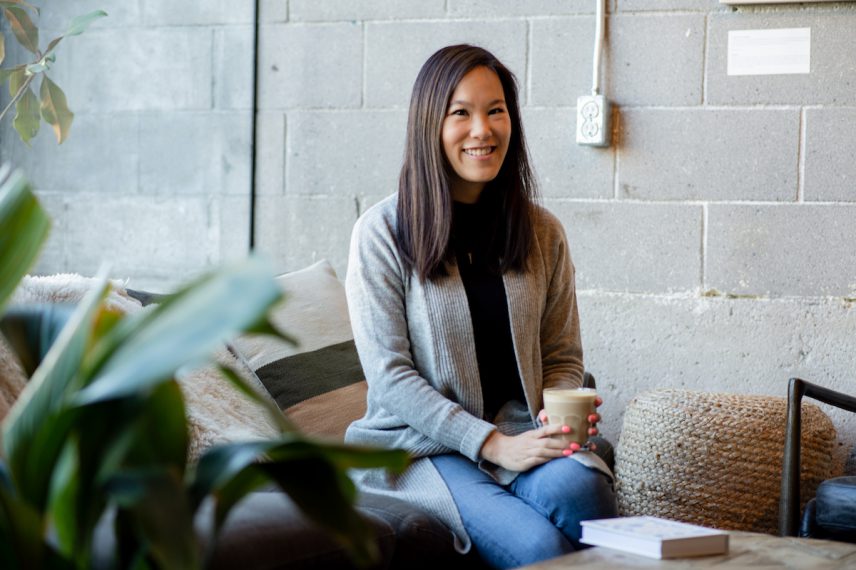 We started off our hygge weekend in the Strathcona neighbourhood at The Garden a modern but cozy cafe with oversized chairs, a couch by the window. When it comes to describing the space, The Garden's website says it best: "A space to be inspired, feel relaxed, learn something new, eat and drink something delicious, meet an old or new friend." I love how the cafe is slightly off the beaten track on E. Hastings, so it's never overly busy, and encourages you to linger over coffee while catching up with a friend. There's even a small section for shopping, where you can buy relaxation products like candles and body care, and other local goods.
Next, Steve and I were off to experience the highlight of our weekend: a mini-roadtrip to South Surrey. Our friends had moved into a new townhouse about a year ago, and between being out of Vancouver on ourworld tour and not having a vehicle back home, we haven't had a chance to visit them in their new home until now.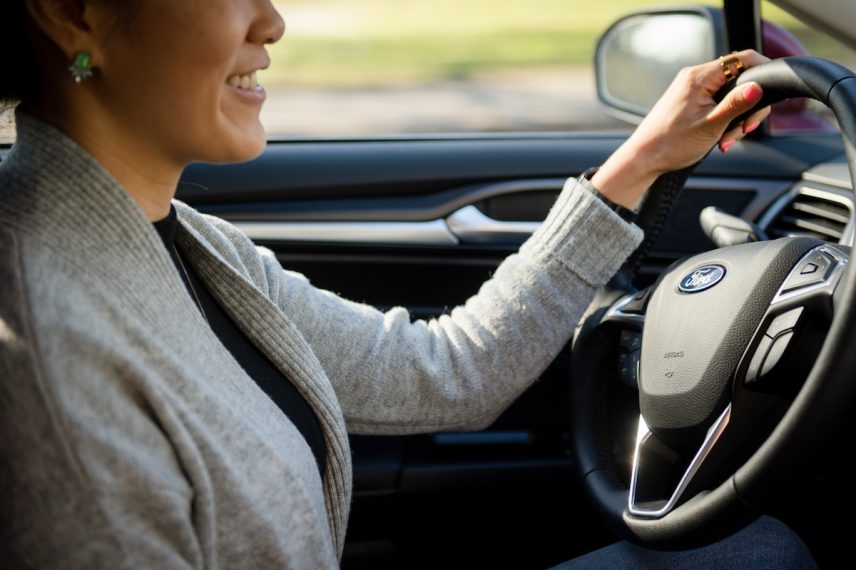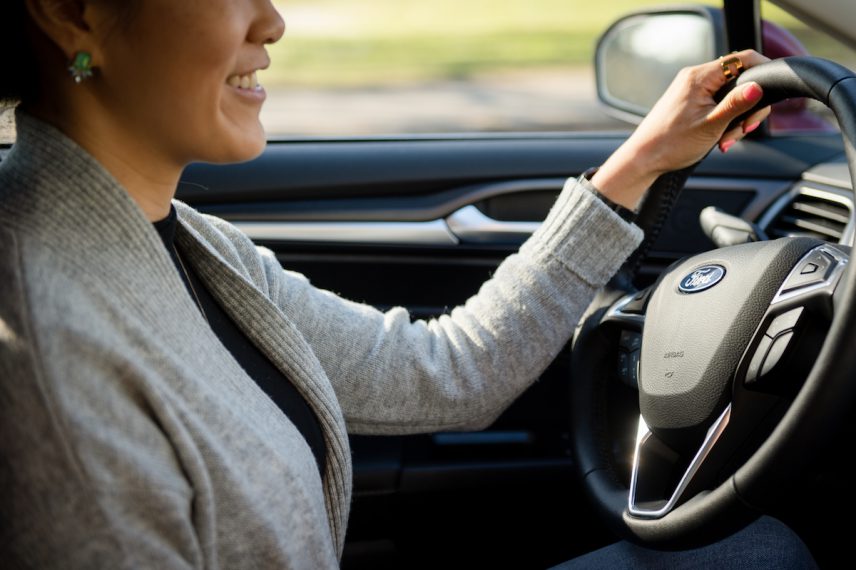 So, we plugged in their address into the Ford GPS navigation system, and off we went. It's super handy to have a GPS system that comes with a vehicle so we don't have to look at our phones for directions. Roadtrips and music go hand-in-hand, so Steve connected his phone via bluetooth to the Ford entertainment system and we could stream music directly. His music showed up directly on the touchscreen entertainment system, so we didn't have to fumble with our phone to change the track.

We met our friends for lunch at Crescent Beach at a cozy restaurant named The Cabin, which could not have been more appropriate for our Hygge-themed weekend! The inside of the restaurant was decorated like a wooden cabin, complete with vintage skis and snowshoes on the wall, faded photographs on display, and a small fireplace.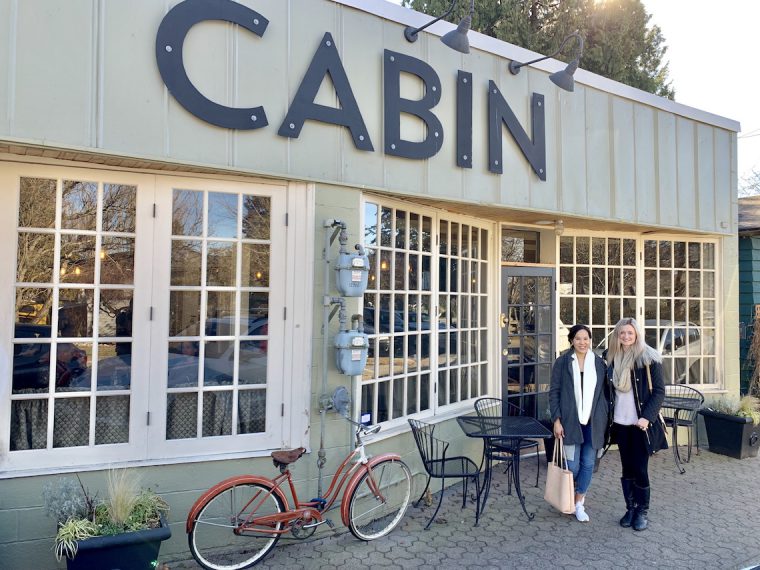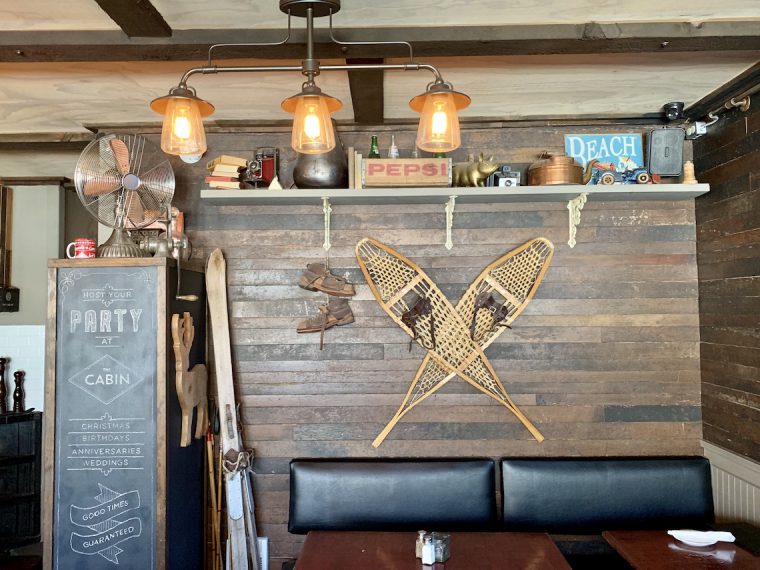 After lunch, we bundled up for a brisk but beautiful walk along Crescent Beach. We were all feeling chilly after the walk, so on the drive back to our friends' place, we turned on the heated seats. We spent the rest of the afternoon with them playing boardgames. Being in South Surrey, where there's way more space in a home, you can have the luxury of cozy fireplaces and big comfy couches to hang out on.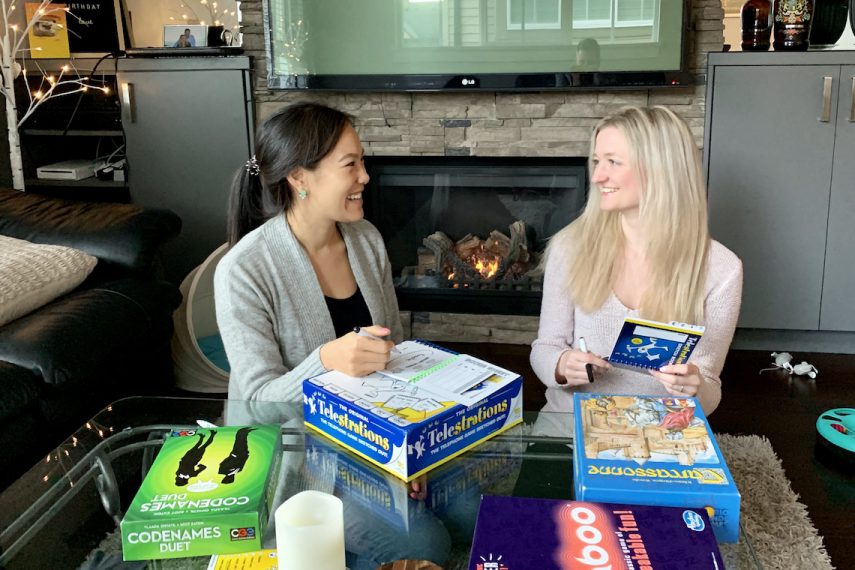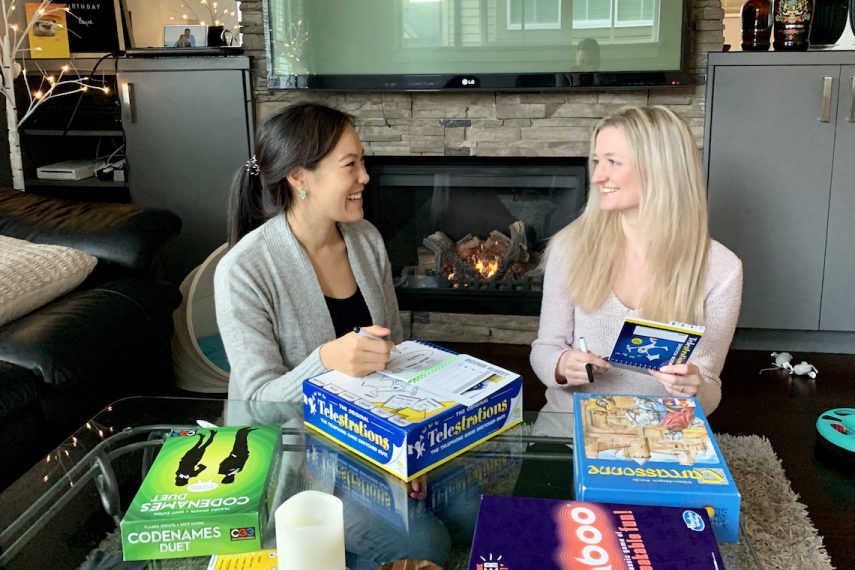 The next day pn Sunday, Steve and I made our way to North Vancouver, to take a cycling class at RIDE Cycle Club in Lonsdale. You're probably thinking: how can a fitness class possibly have any association with Hygge?! Well, at RIDE Cycle Club, the workout actually takes place in the dark….with candles setting the mood.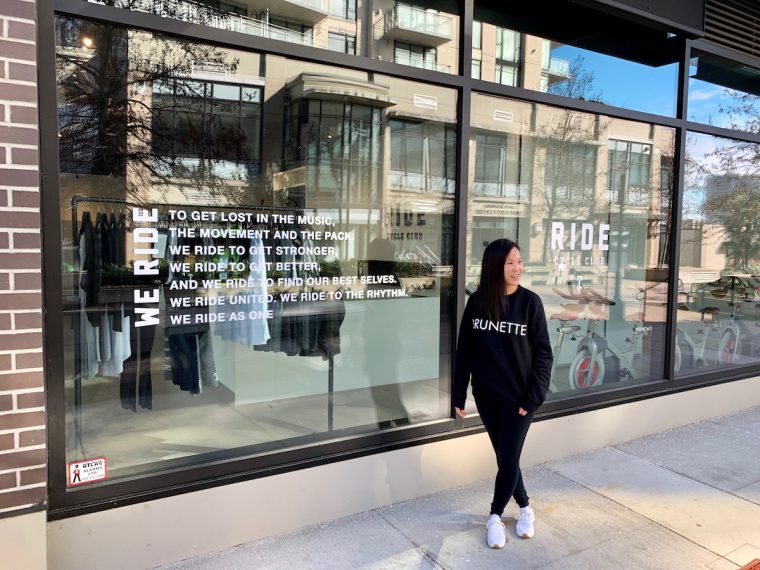 At RIDE Cycle Club's spin class, you ride on your own stationary bicycle, but as you pedal to the beat of the music, there's a sense of togetherness because everyone is peddling at the same pace, to the beat. Naturally, you begin to sway side to side as you pedal, and as the entire class moves together, you see the shadows of everyone in the room moving together as one unified team. By the way, your first RIDE Cycle Club class at the Lonsdale studio location is free — so that alone is worth the drive over to the North Shore!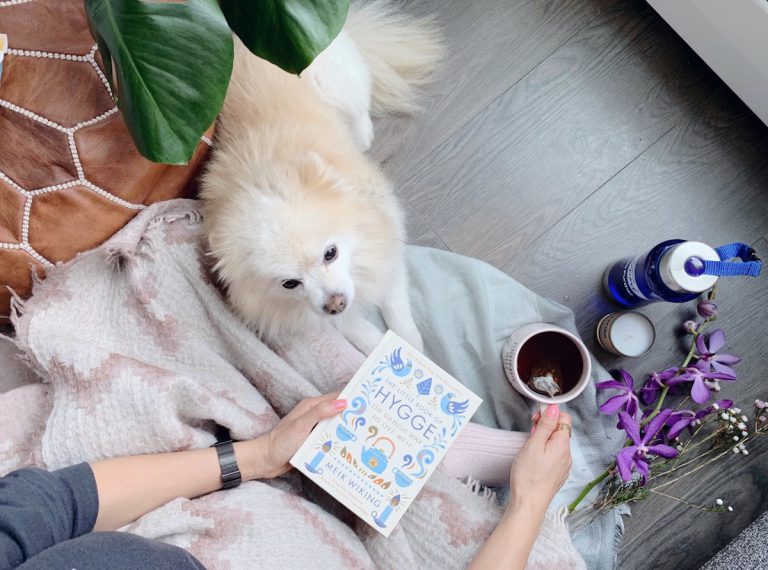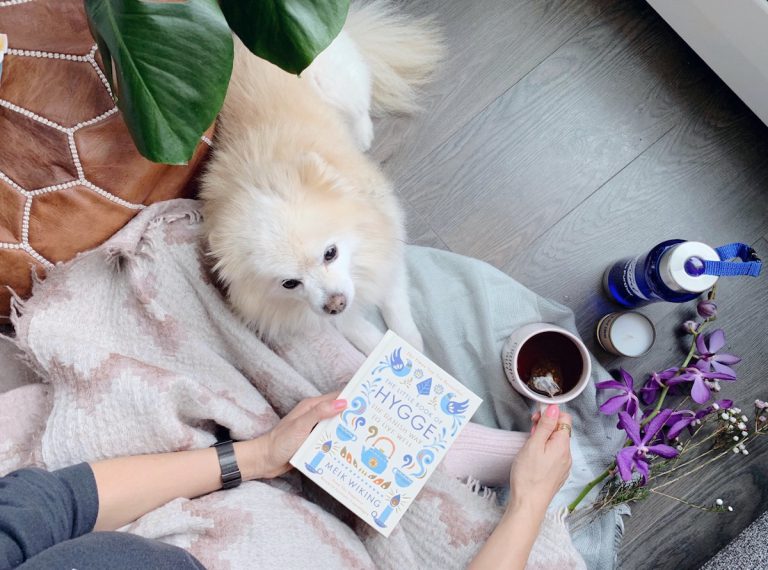 For us to feel fully rested over a weekend, we both need to have some downtime and recharge. The rest of our weekend was uneventful and spent doing "home" things like cooking dinner at home, winding down with a big mug of tea, while finishing my reading of The Little Book of Hygge.

---
Thank you Ford Canada for giving us an extended test drive of your2019 Ford Fusion Energi Titanium. For more information about this vehicle and others, visit: ford.ca.