If you've ever been stuck in a crowd, you probably know the fear of being the person whose deodorant fails them.  Natural deodorants have had a longstanding reputation of not being as effective as conventional products, but, as the natural health and beauty industry grows in research and development, a new wave of natural deodorant brands have surfaced as incredible odour fighting powerhouses made without toxic ingredients.   
Based on the rising popularity of better-for-you natural skincare brands, we've rounded up five beautifully crafted "green" deodorants made in Canada to share with Modern Mix Vancouver readers.   In my experience, the worst thing that can happen when switching to a natural deodorant is that you may have to apply it one extra time during the day; but, when you know the ingredients are safe for you and the environment, it's a step worth taking. 
Nala (Vancouver)
Nala natural deodorants came to be after the founders suffered a personal family loss to cancer. Founded on the need to change the way society views health and self-care, the mother-daughter co-founders created a line of free-from deodorants aimed at helping end the immense grief felt by those who have lost a loved one too soon. Nala's products are free of cancer causing carcinogens and parabens, and aluminum and propylene glycol both of which can disrupt liver and kidney functions and are cruelty free.  
Nala is available in three scents, they even offer a deodorant detox stick, which will help make the transition from traditional products to their natural alternatives a cinch!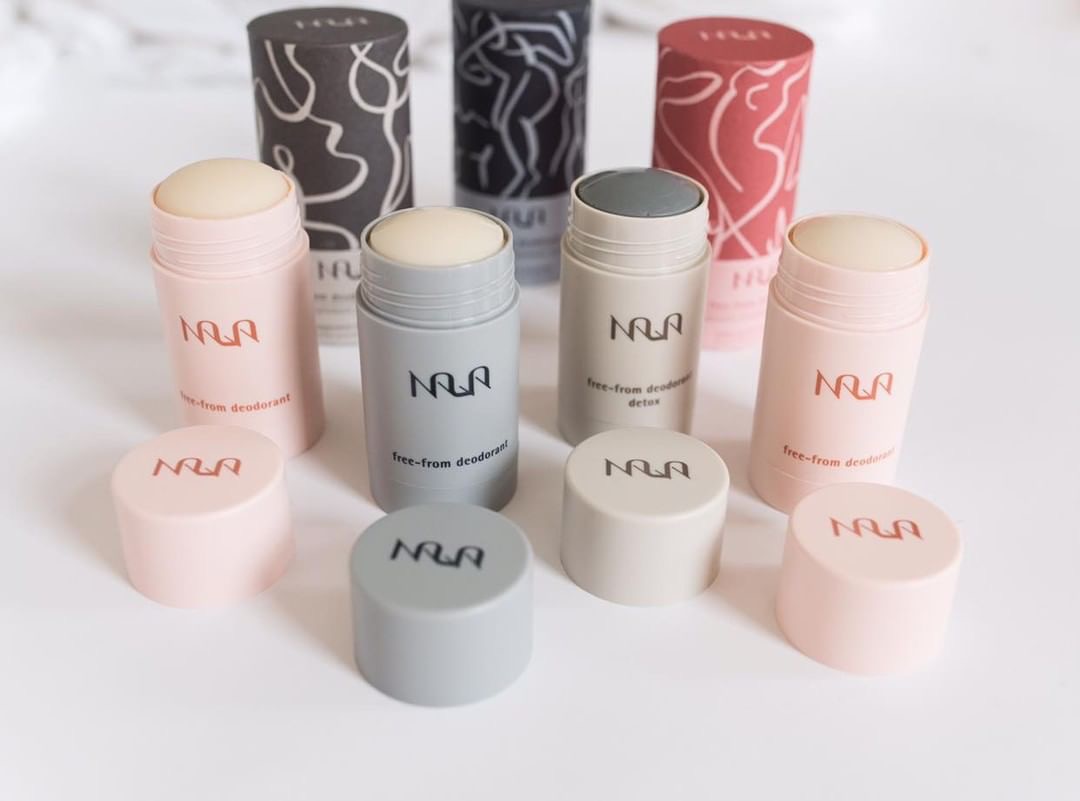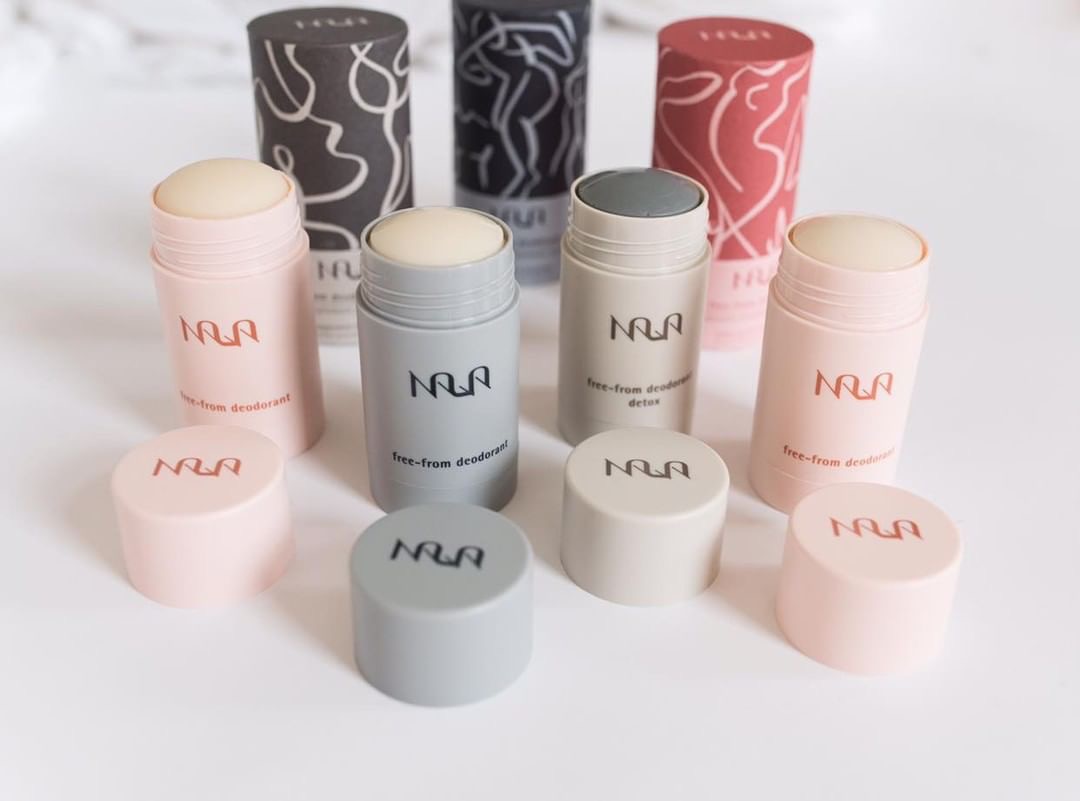 BDirty (British Columbia) 
BDirty was created after founder, Kate, suffered an unexpected injury. While searching for a way to heal her body, Kate discovered the immense impact traditional products have on our bodies and the environment and was on a mission to find safe and healthy alternatives.  
After many trials, Bdirty's honey based deodorant formula was developed. Their deodorants are 100% natural and made with organic ingredients. Although, Bdirty's products are deodorants and not anti-perspirants their formulas contains activated charcoal, which has absorbing properties and may help keep you dryer than a traditional deodorant. Bdirty uses amber glass packaging which is recyclable and help extends the shelf life of their products. Bdirty hopes to use their existing packaging to implement a refill program in the future. Depending on your needs, Bdirty offers four varieties of deodorant, ranging from regular to maximum strength.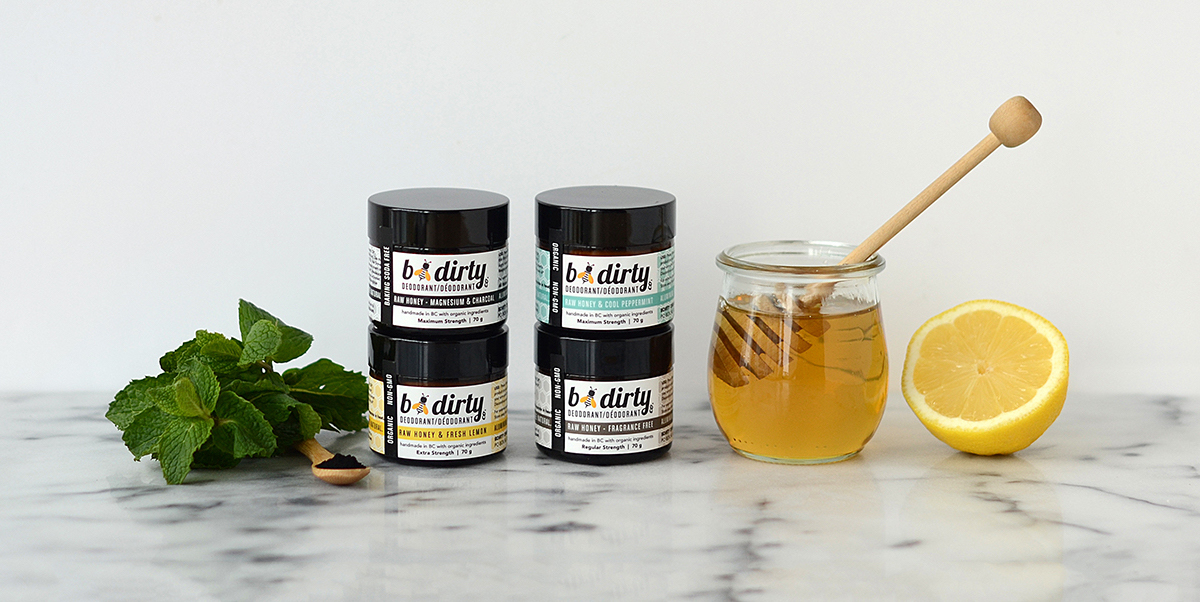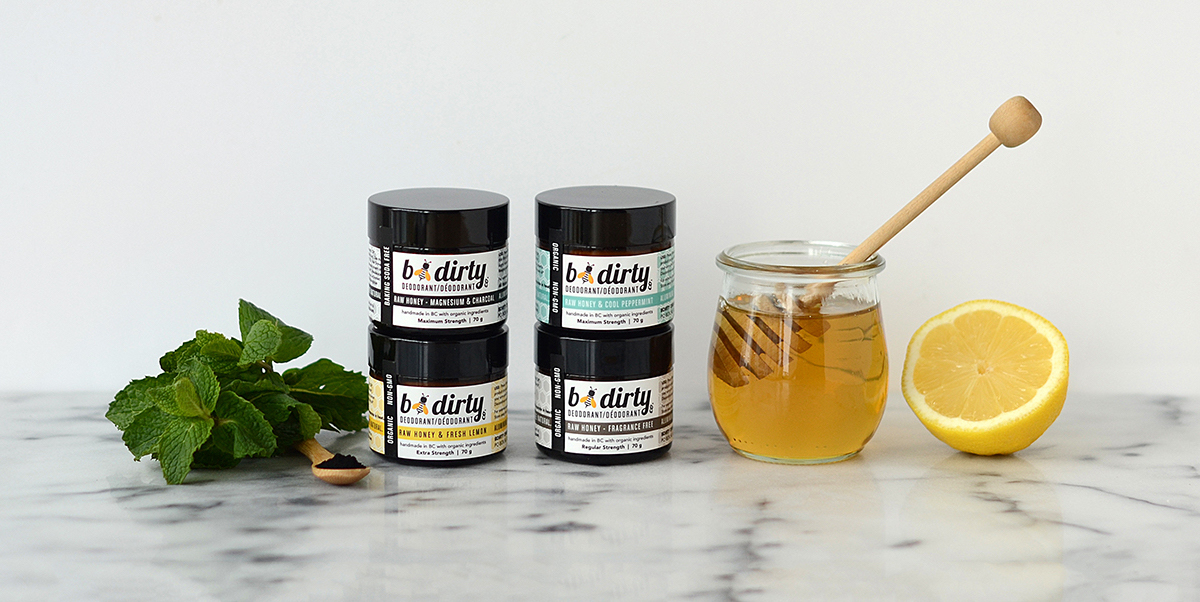 Whiffcraft (Victoria)
Like the founding of many great products, Whiffcraft's name was picked after partners Trina and Nathan consumed a bottle of wine. Whiffcraft's natural products are all handmade in small batches. The company uses recycled packaging, their deodorant line is non-gmo and cruelty-free. Whiffcraft's deodorant is available in four scents, including a blend of geranium and sage; fittingly titled "stinkpretty", which was a finalist in the 2017 Clean Beauty Awards.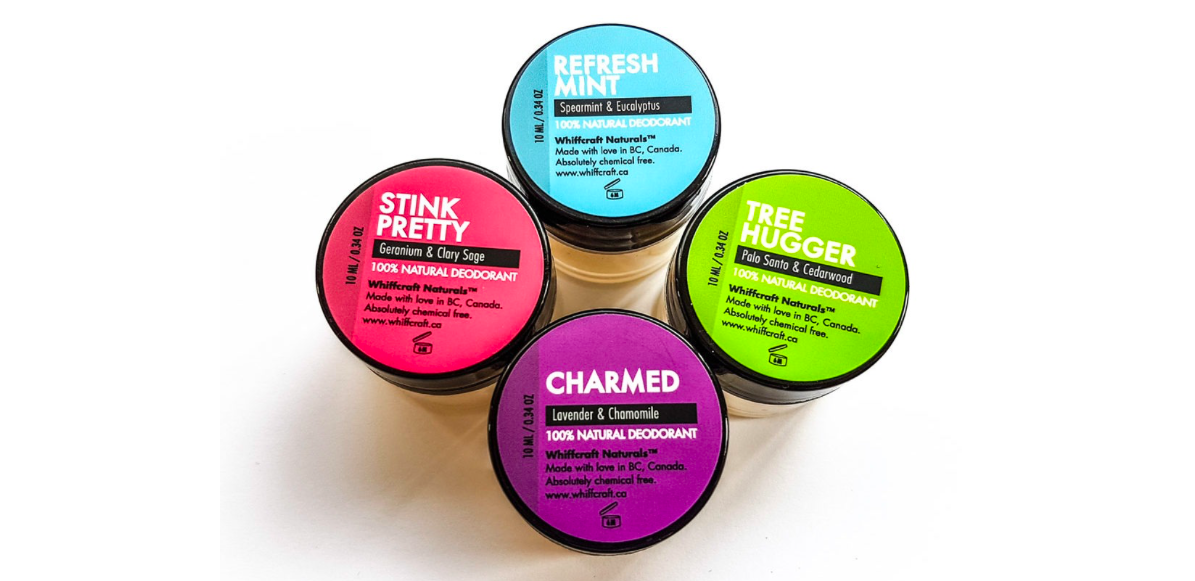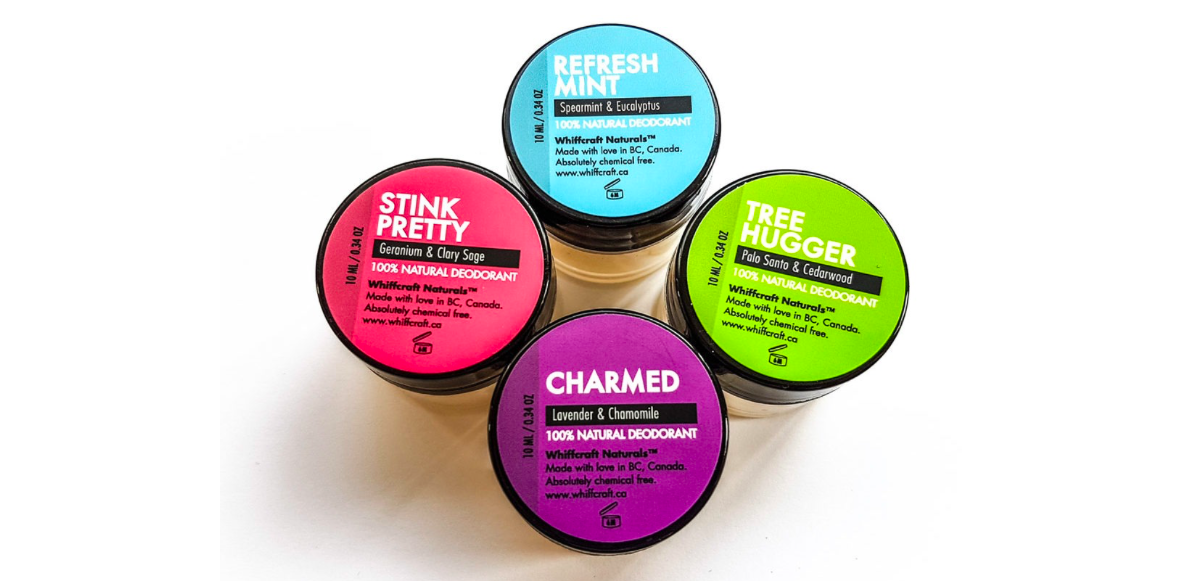 Consonant Skincare (Toronto)
Consonant is on a mission to dispel two common skincare misconceptions; that high quality effective products come from unhealthy formulas and that healthy products typically aren't effective. When it comes to skincare, consonant believes that you can have it all.    
Consonant's message that what goes on your body also goes in it, lead them to create a vast line of products that are all made without phthalates, parabens, sulfates and petroleum ingredients. Their deodorant is 100% natural and available in two options, unscented and a light citrus blend.  
If you're in Toronto you can check out Consonant in person at one of their three beautifully-minimalist brick and mortar locations.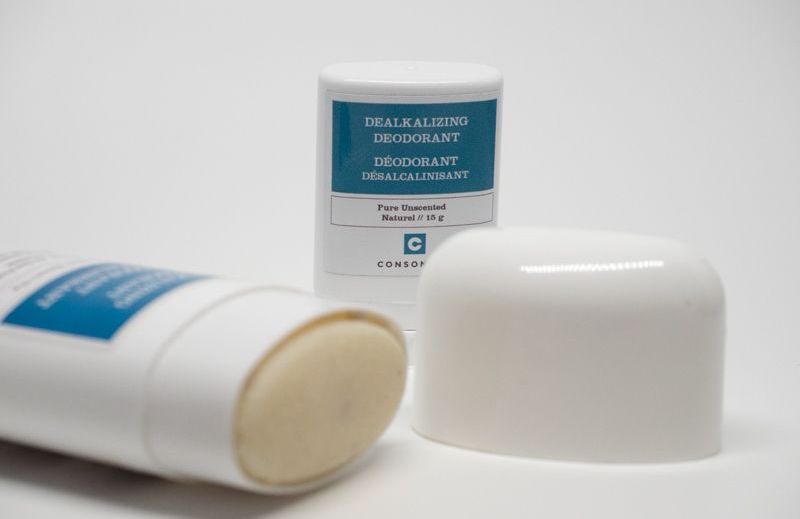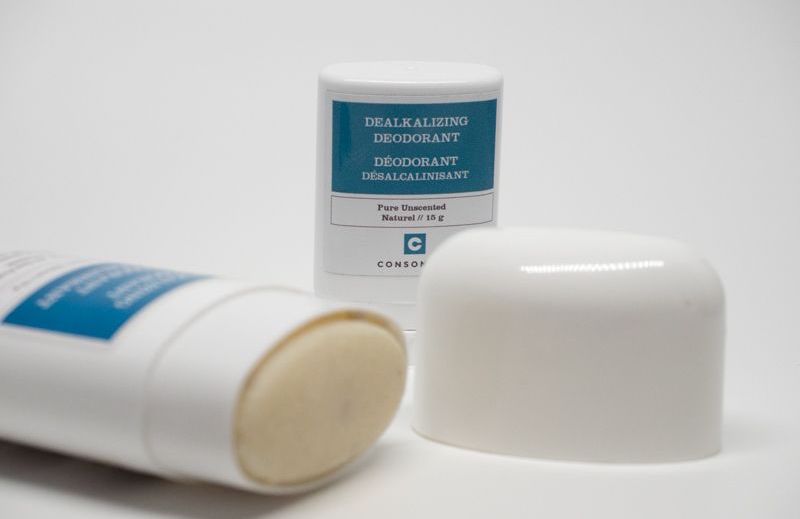 Joyous Health (Toronto)
Joyous Health was founded by Joy McCarthy in 2009, she is a best-selling author and holistic nutritionist. Joyous health is committed to creating products that are equally as good for your body as they are for the environment. Their deodorants are free from chemicals, parabens and synthetic fragrances, they are non-gmo, cruelty –free and vegan. Joyous Health deodorants are made with saje extract, which has been clinically proven to fight odour. You can buy their deodorant stick in two invigorating scents, Lavender or Citrus, or try their equally effective deodorant cream in Lavender or Lemon. Joyous Health deodorants have even been tested on a group of burly men to prove effectiveness!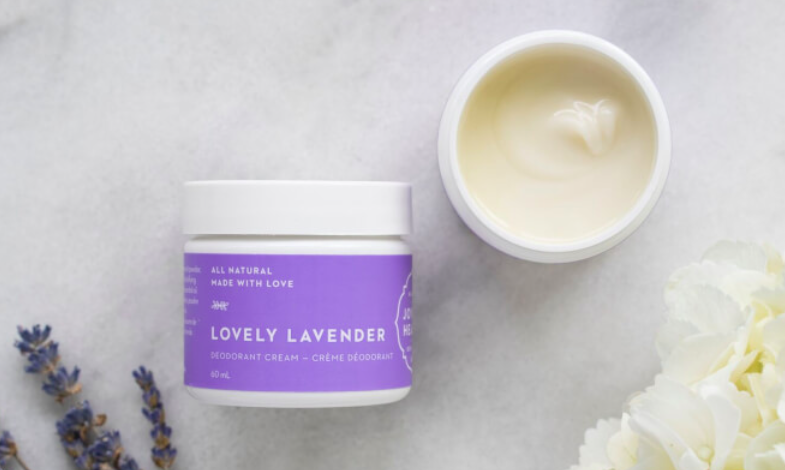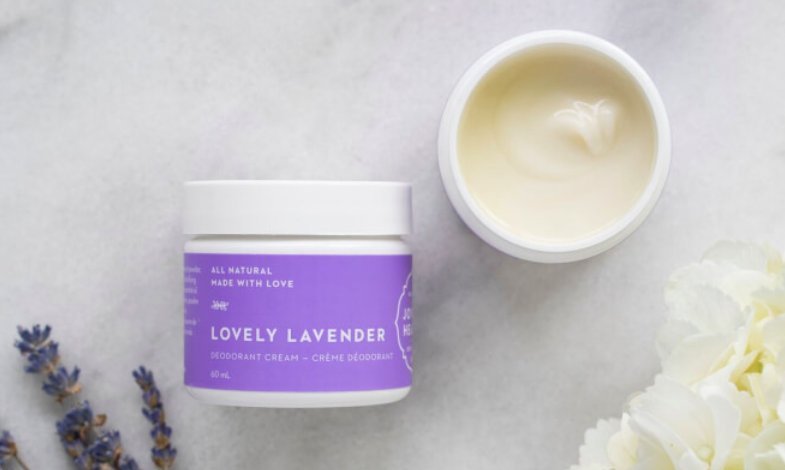 ===
Guest post by Emily Surette of BeVedgy, a vegan lifestyle blog created by two Nova Scotian best friends.