Sitka is a Victoria-based surfboard, clothing and lifestyle brand.  Their apparel pieces are described as "uniforms for enjoying the outdoors", designed for those who like to spend time outdoors on the Westcoast; think: surfers, hikers, campers, adventurers, bikers, and dog-walkers.  While most apparel brands focus on style first and sustainability (if at all) as an afterthought, Sitka flips this way of thinking around and boldly proclaims "we don't give a beaver's tail about next season's trend forecast!"  Instead, the company's larger mission is to design purposeful pieces, using eco-friendly materials, increase the longevity of the pieces we own, while ultimately reducing landfill waste which destroys our environment.
Sitka was founded in 2002 as a Canadian surfboard and lifestyle apparel brand founded out of a garage workshop by friends Rene Gauthier and Andrew Paine who were both undergrad students at the University of Victoria.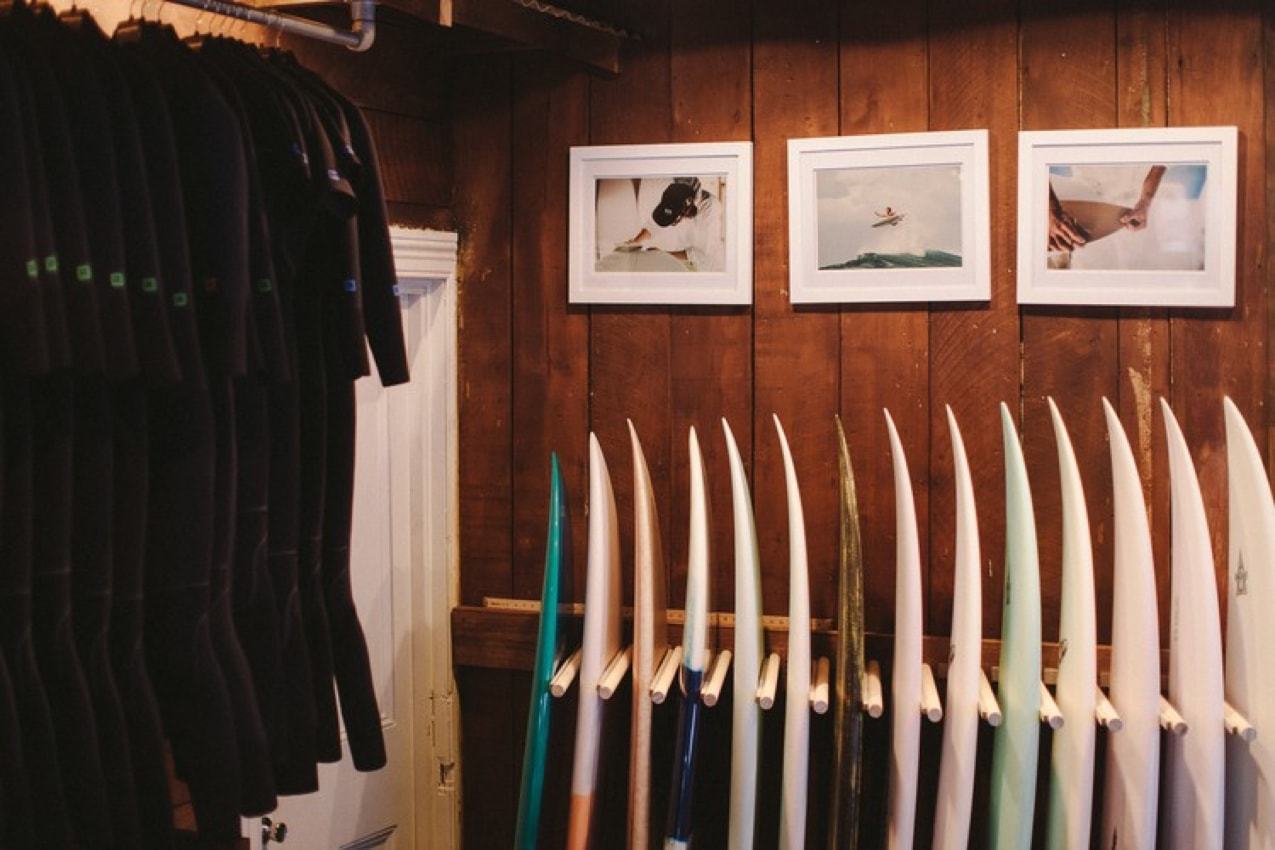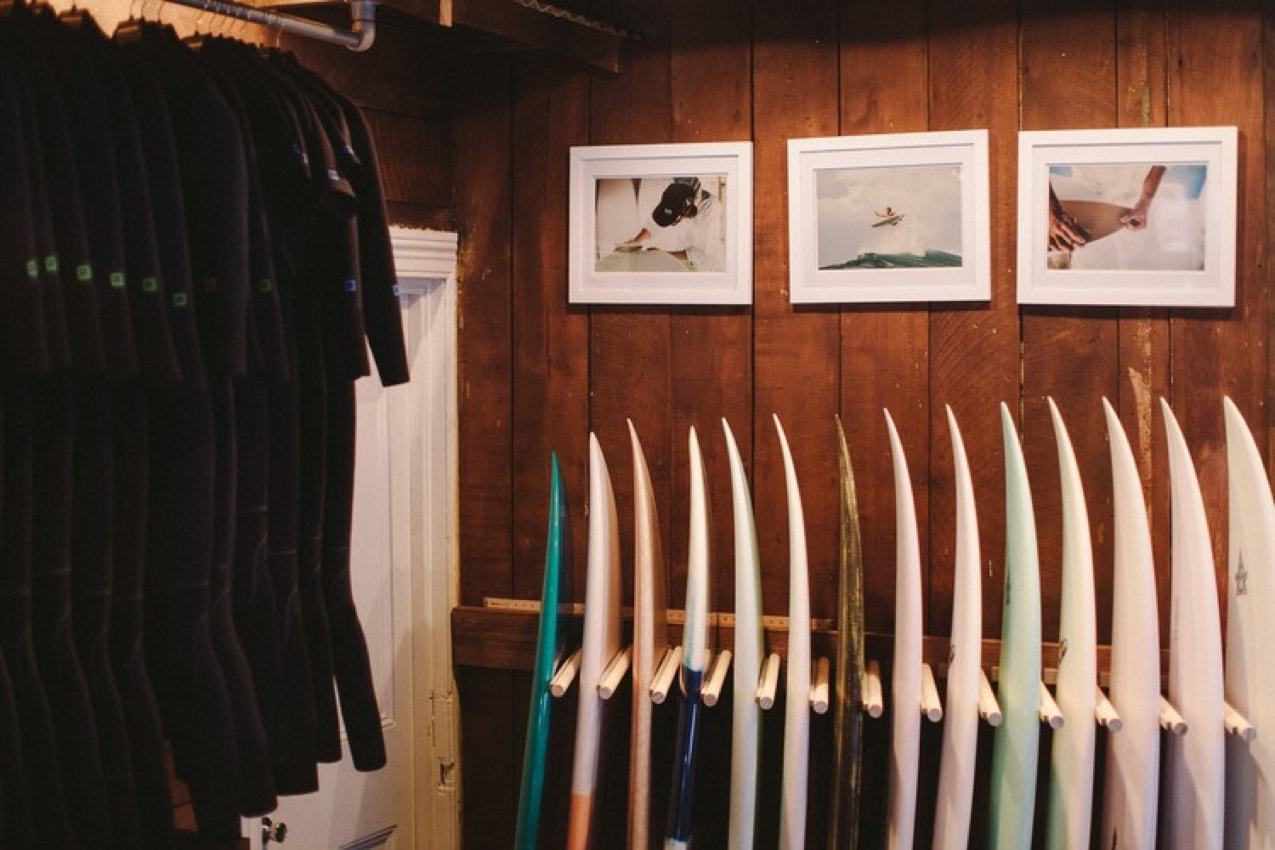 Their first apparel piece — the Peak Hoodie — was designed in 2005, a heavyweight and ultra durable hoodie designed and ethically manufactured in Canada for cold-water surfers.  As the brand and business grew over the next decade, Sitka slowly lost its focus as a North American apparel manufacturing company and started relying on cheap overseas production. It wasn't sustainable, and, to the two nature-loving founders, it just didn't feel right. The founders had seen the effects of a lengthy supply chain and its effects on the environment and no longer wanted to contribute to the environmentally damaging byproducts of the textile industry.
In 2014, a plan was hatched to move all clothing production back to North America, choosing less harmful fabrics, like organic cotton, and limiting blends which can't be recycled.  By 2015, Sitka had recommitted to ethical sourcing and brought manufacturing back home to Canada, making a conscious decision to choose quality and responsibility over cheap and easy, which brings us to the Sitka of today.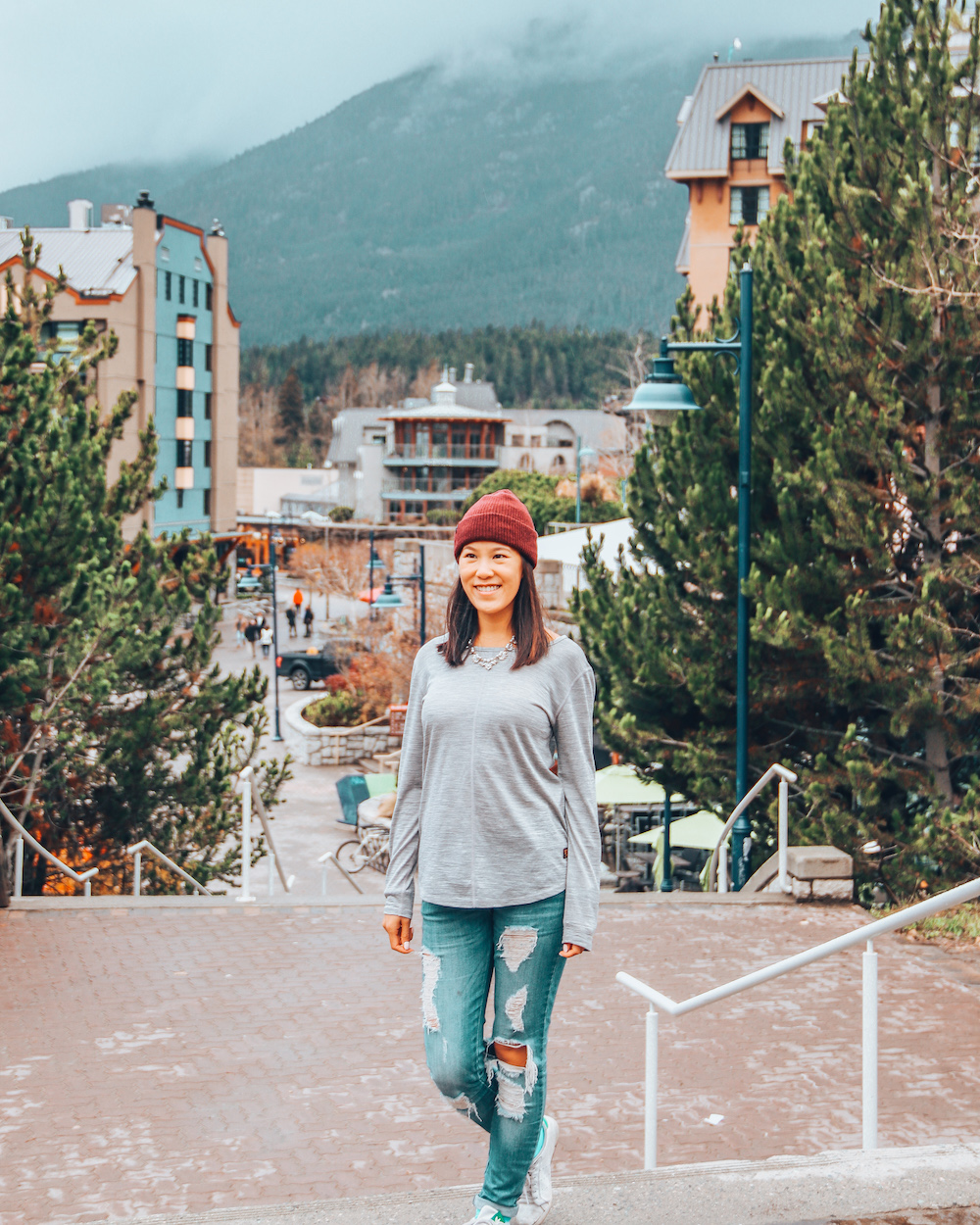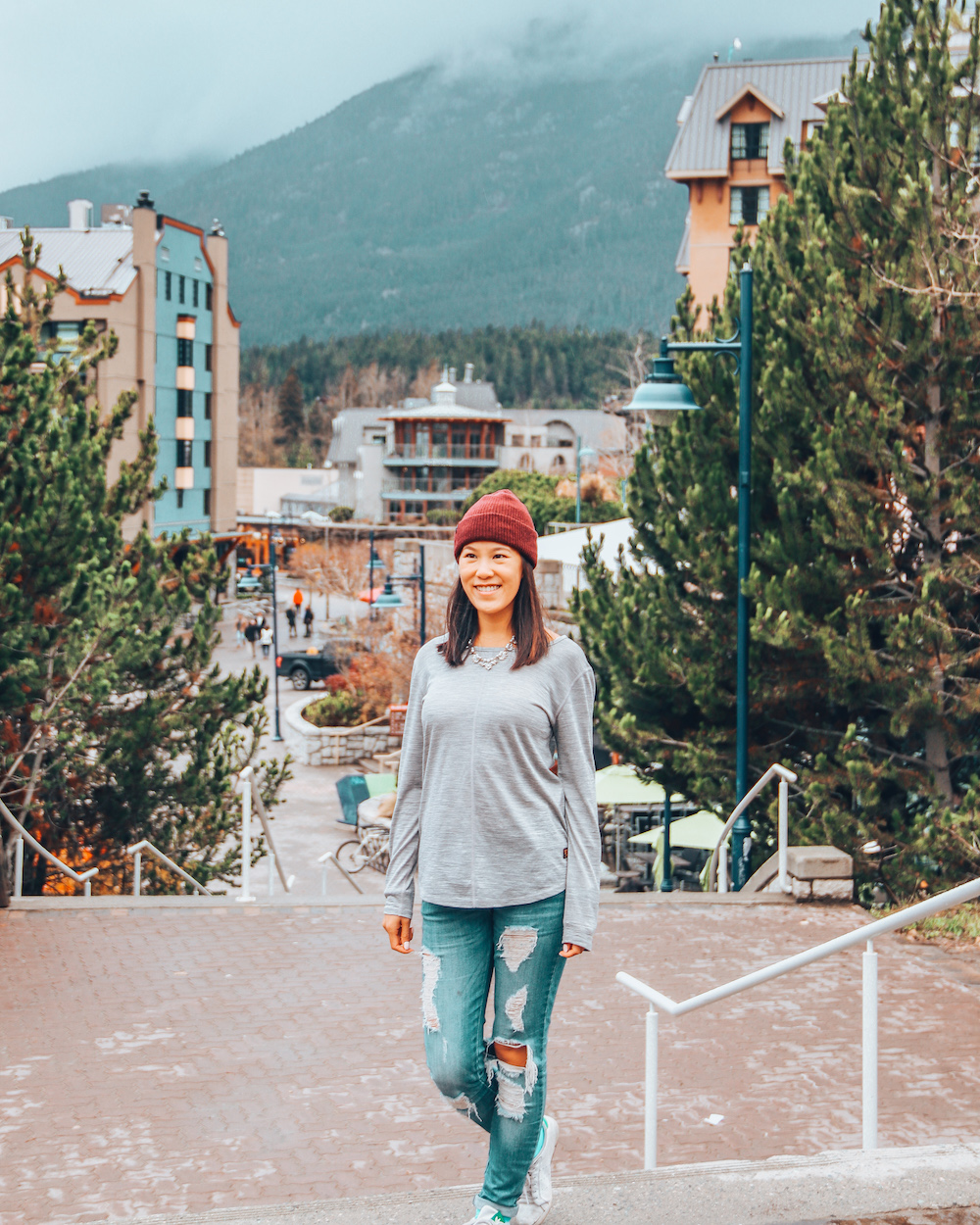 The Sitka of today aims to break the wasteful cycle of buy-wear-discard in the fast fashion industry. When it comes to new fabric, Sitka is committed to choosing ethical materials and makers, favouring natural, recycled, and organic fabrics that are 100% renewable and biodegradable, as a way of tackling the growing problem of chemical pollution and microfibre waste.  The brand would rather not sell mountains of clothing.  Instead, they would rather create a smaller collection of timeless and purposeful goods — merino long sleeves, recycled cashmere toques, durable waxes canvas caps —  that offer real and practical value over the course of their lifetime.
I've worn my Sitka Merino Long Sleeve nearly a dozen times, and still haven't had to wash it yet. Their basics are high quality, versatile, and durable — if I had to pick one shirt to wear all fall or winter season long, this one would be it.
In contrast, the fast fashion mentality designs for trendy but low quality items designed to make a quick buck, are made to fall apart so that it has to be thrown out and replaced, leading to landfill waste.   If there was a perfect term to describe Sitka, it would be just the opposite: sloooooow fashion, a purpose-driven apparel company with high standards for sustainability.
Every time we spend money, we are casting a vote for the kind of world we want.   In North America alone, an incredible 85% of clothing and textiles ends up in landfills; that's 10.5 million tonnes, the equivalent of 20.2 million Grizzly Bears. Synthetic fabrics can take thousands of years to biodegrade, and even natural fibres like cotton and linen, which have been heavily processed to become wearable fabrics, cause problems as they decompose, releasing greenhouse gases and toxic chemicals into the air.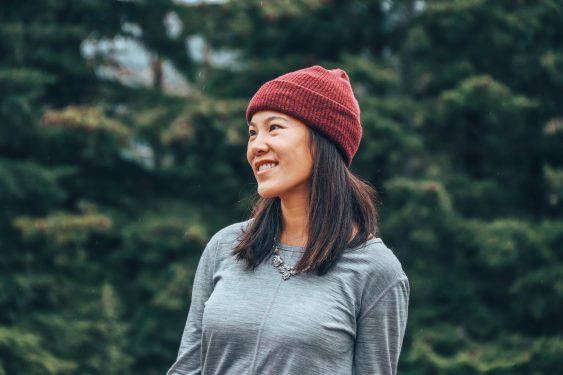 There is no such thing as a perfect apparel brand.  Sitka is the first to admit that creating any type of fabric, whether natural or synthetic, causes harm to the Earth. Turning fibres into fabric involves harmful chemicals and large amounts of energy and water.  But, some materials are more sustainable than others.
Sitka invests in using GOTS (Global Organic Textile Standard) certified cotton, ethically harvested wool, and recycled cashmere. Their production team is made of eco-conscious clothing makers who respect our responsible fabric choices and who follow strict North American environmental regulations.   They are even members of 1% for the Planet, donating 1% of their sales (or the equivalent in in-kind or advertising contributions) back to supporting environmental nonprofit partners.
This full-disclosure communication — even about its history, decisions they've made that they weren't proud of, and the steps they've taken to rectify them — is a sign of the brand openly standing behind and vouching for each and every step in its production process, from their timeless designs to the materials sourced.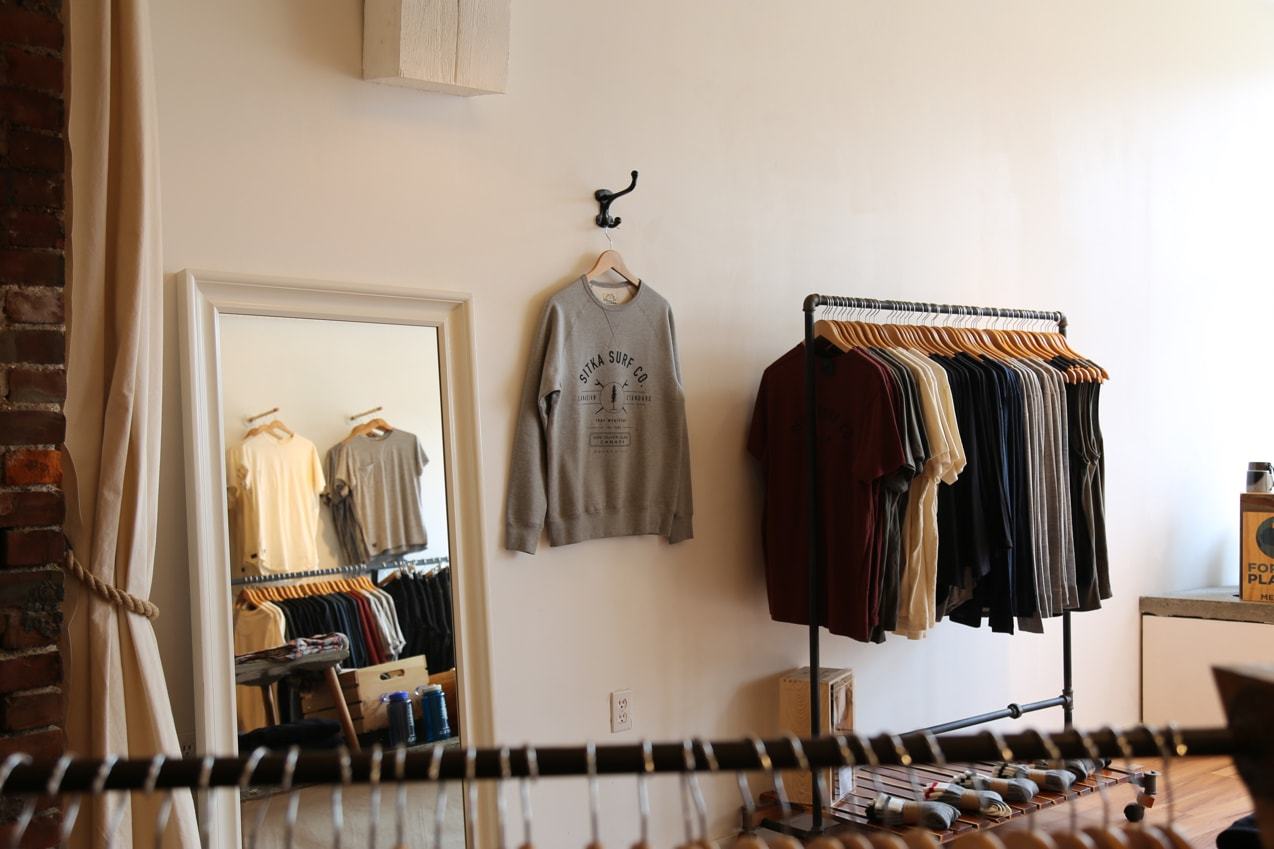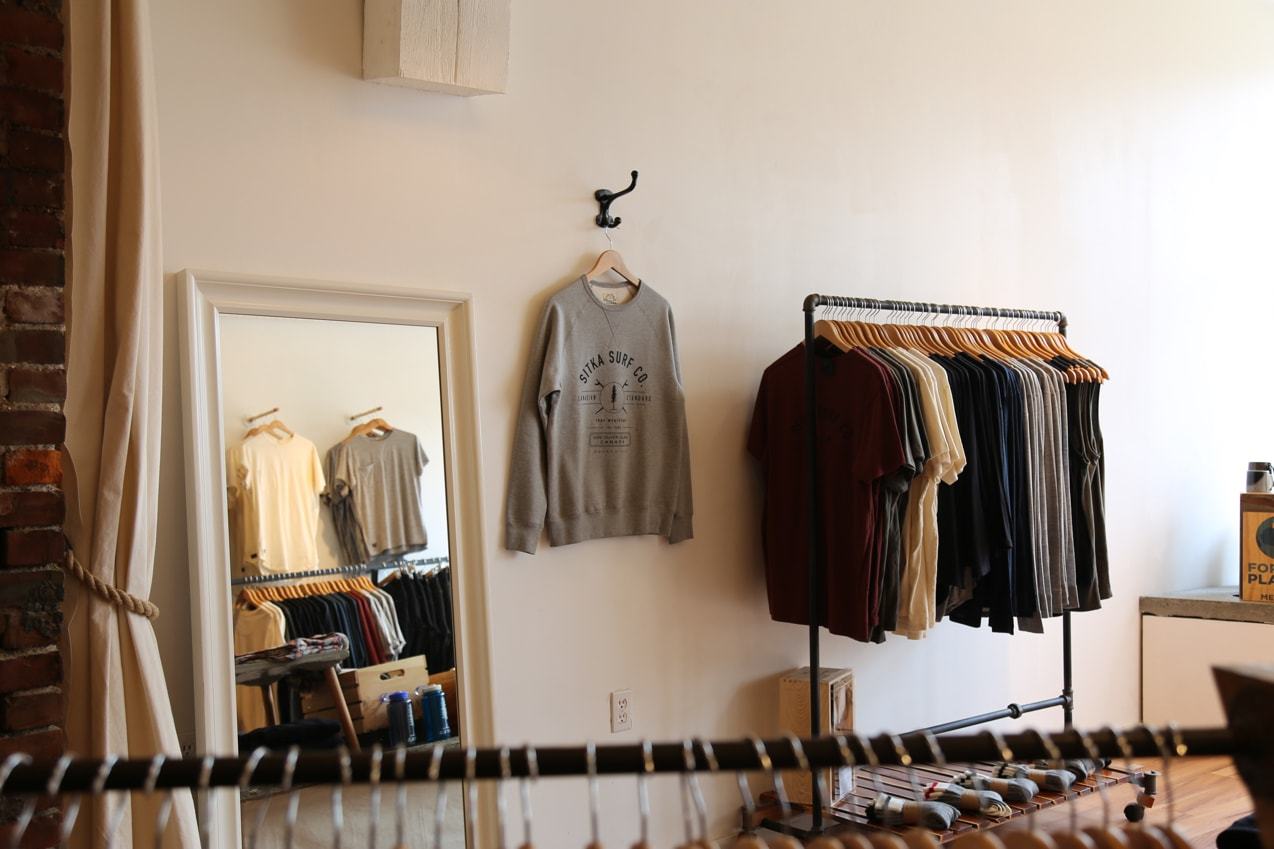 If you're looking to support a Canadian brand with strong environmental values, Sitka is a great choice.
They currently have two retail locations in British Colombia. Their flagship is in Victoria at 1219 Government Street and their second location is right in the heart of Whistler Village at 4295 Blackcomb Way.  For more information, visit: sitka.ca.