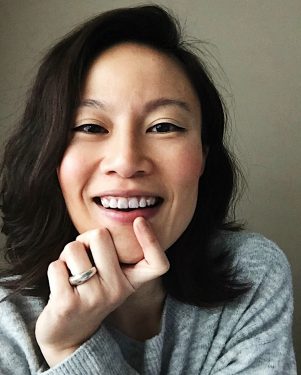 Fanny Lam is the Vancouver-based home baker behind Oh Sweet Day a blog chronicling her journey as a cook and a mother after moving from Hong Kong to Vancouver.  Her Instagram account is filled with colourful shots of her sweet creations from rainbow crepes and unicorn cakes, to mini cheesecakes and cake pops.
Fanny's latest initiative is a published cookbook, sharing her best recipes in print in Oh Sweet Day, a celebratory cookbook which features edible gifts, party treats, and festive desserts.  Read on to find out more about the local life of Fanny Lam and how she lives in Vancouver:
How long have you lived in Vancouver for?
I moved to Vancouver from Hong Kong in 2005. It's been 13 years.
What's your "claim to fame" in Vancouver?
My "claim to fame" has been as a food blogger and social influencer, thanks to my lovely followers on my Instagram account @oh_sweet_day.  Now I'm very proud to be a cookbook author.
Who are some of your favourite local brands to support?
I support brands that represent the hard work of passionate entrepreneurs who produce fine-quality products. I'm lucky to have come across and collaborate with some of them. They hand-make every single piece of their products.
East Van Jam – High fruit to sugar ratio, hence the motto "more love, less sugar." Also I love their unique cool packaging!
Trinity's Tea Creation – A premium organic lemon, ginger, and pure Canadian honey tea concentrate that helps to soothe indigestion, sore throats, and colds. My go-to hot drink in the cold weather.
POCO Soap – Wholesome, natural soaps that treat the skin well, and also are good for the environment.
View this post on Instagram
What are your favourite hikes in Vancouver?
I live in Coquitlam which is so close to a lot of amazing hiking spots in the Tri-Cities. We love hiking and biking with the kids at Buntzen Lake, Port Moody, as it's very kid-friendly. Another beautiful spot that we always come back to is Admiralty Point, Belcarra Regional Park, which has spectacular scenery and views of the North Shore mountains.
Any local hidden gems to share with Modern Mix readers?
Ca Croustille bakery. The reason why it's a hidden gem is because you can only find them at farmers markets — although you can place orders too!  Their French pastry is the best I've had in my life. I'm obsessed with their double baked almond croissant, and almonds are not even my favourite nuts. Their almond croissants made me love almonds all over again!
What's the best way to connect with your local neighbourhood or community?
Going to farmers' markets. Whether you are a vendor like myself or a customer, you get to meet face-to-face with your local farmers, bakers, breweries, and crafters who share the same passion for what they create. My favourite part though is getting to chat with my customers who show their support for my products. I feel really grateful and encouraged!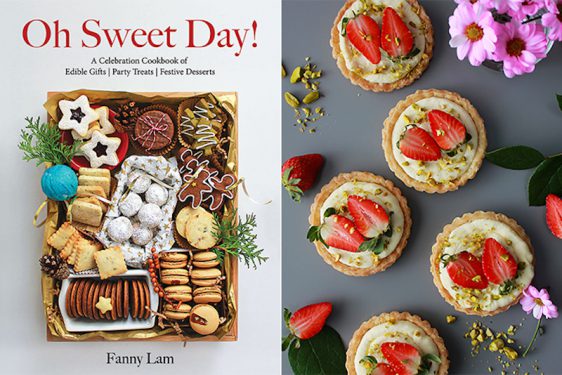 ==
Local Lives is a new series on Modern Mix Vancouver where we feature the lives of prominent members of the Vancouver community and how they live in Vancouver.   Know someone we should feature?  Email us here.