Born in BC, and a long-time Vancouver resident, sustainable seafood ambassador Ned Bell is the Ocean Wise executive chef based at the Vancouver Aquarium. Bell's cooking philosophy is globally inspired and locally created. His love of sport, travel and adventure have taken him around the world, creating memorable experiences and cooking up a storm along the way.
With the support of the Ocean Wise seafood program, Ned founded Chefs for Oceans in 2014 to raise awareness about sustainable seafood by riding his bike across Canada. Bell's dedication to sustainable seafood has inspired many Canadian chefs to get involved in the cause – a movement that is having a meaningful impact on the way consumers think about the seafood they eat, where it comes from and how they, too, can help protect our oceans by making ocean-friendly seafood choices.
Ned also has experience working in some of the country's top kitchens and, prior to his Vancouver Aquarium role, was the executive chef of Four Seasons Hotel Vancouver and YEW seafood + bar.
Read on to find out more about the local life of Ned Bell and how he lives in Vancouver:
How long have you lived in Vancouver for? 
I've lived in this city most of my 45 years. I was born in Penticton and lived from 2-12 years old in Victoria, but the rest was here except for a few years in Toronto and Calgary early in my culinary career.
What's your "claim to fame" in Vancouver?
Probably my current role as the executive chef of Ocean Wise and my deep passion for sustainability and our oceans. I was handed the torch from Chef Rob Clark and I can't wait for someone to take the torch from me — though I am not quite ready to give it up yet. Still lots of work to do!
Any local hidden gems to share with Modern Mix readers?
The Fish Counter on Main St., which is Rob Clark's fish shop.
What's the best way to connect with your local neighbourhood or community?
That's easy: through its food. You can get a sense of its culture and history through the flavours of its local cafes, restaurants and shops.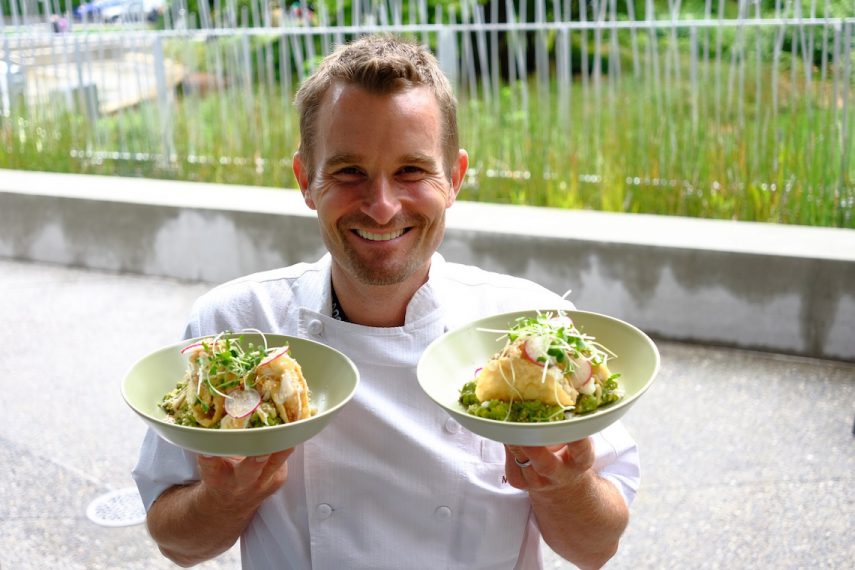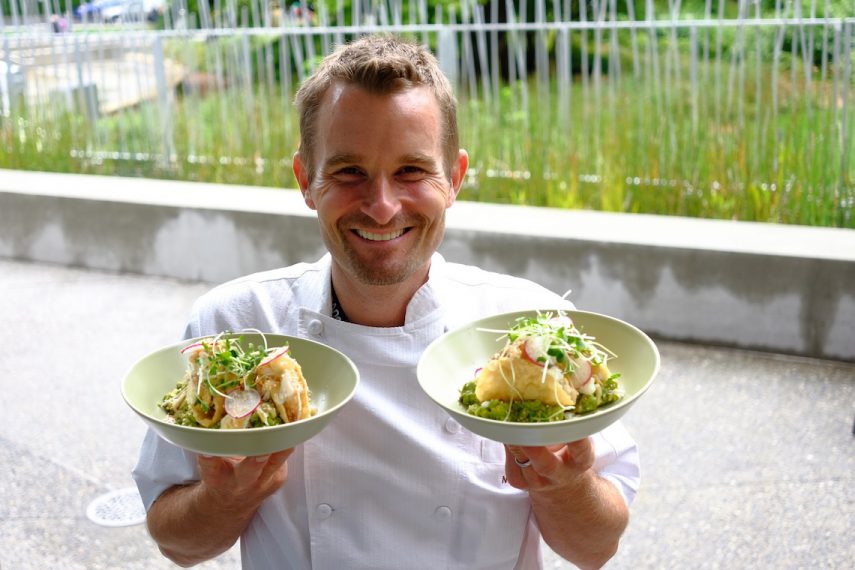 What are your favourite things to do in our city?
Get outside. Run the Seawall and climb the North Shore mountains on my road bike.
What are your favourite places to eat in Vancouver?
This city has a ton of amazing options. Some of my go-tos are AnnaLena, Savio Volpe, Stem Japanese, and Via Tevere.
What are your favourite cafes in Vancouver?
Their There in Kits – beautiful space and delicious food.
Where are your places to get a good drink in Vancouver?
Well, I don't drink so JJ Bean would be my fave. Tasty muffins and great almond lattes.
What are your favourite hikes in Vancouver?
Up the Grouse Grind, down the BCMC 😉
What are your favourite pet friendly actives in Vancouver?
We don't have a dog yet, but we are close. With 3 sons, we kind of already have three yellow labs. They are always hungry, always wanting to play, need attention and are constantly eating.
Who are some of your favourite local brands to support?
Anything at the Vancouver Farmers Markets. We go year round.
==
Local Lives is a new series on Modern Mix Vancouver where we feature the lives of prominent members of the Vancouver community and how they live in Vancouver.   Know someone we should feature?  Email us here.