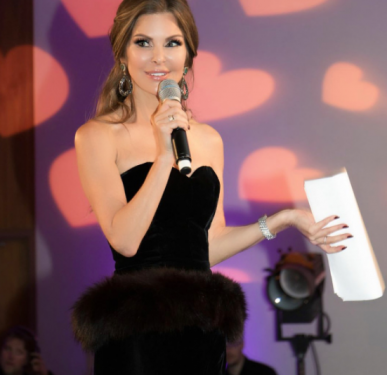 There's something about Mary. Real Housewives of Vancouver alumna, recording artist with 7 Canadian Top-40 singles, entrepreneur, philanthropist, TV producer, cannabis advocate, anti-bullying activist, and mother of three grown boys — there's not much Mary Zilba hasn't tried.
Cast as "the nice one" for Bravo's Real Housewives franchise, Mary has built meaningful connections with thought-leaders, celebrities, business moguls, artists, activists, politicians, and more. She's now bringing those connections to the forefront while adding 'podcast host' to her long list of credentials with her exciting new podcast Eat, Drink & Be Mary.
What's your "claim to fame" in Vancouver?
My podcast Eat, Drink & Be Mary, philanthropy, my music, and, of course, being a television housewife on Bravo's Real Housewives franchise.
Wha's your favourite thing to do in Vancouver?
Sitting on a restaurant patio by the water to enjoy the outside and relax sipping a glass of BC wine. It' a great way to unwind and enjoy the beautiful city we live in.
What are your favourite restaurants in Vancouver?
For amazing food and service, Parq Vancouver and Giardino Restaurant are always amazing dining experiences.
Any Vancouver hidden gems to share with Modern Mix readers?
For the best tabouli, Green Leaf Salad Bar is a great Lebanese take-out restaurant.
Who are some of your favourite local brands to support?
My boys love RYU, it is a durable and quality Vancouver-based brand.
What's the best way to connect with your local neighbourhood or community?
I live in Yaletown and love it. The best way to connect with my community has been not to be shy in your elevator! I have found talking to people where you live, at your local grocery store, or restaurant is a great way to connect and meet people in your neighbourhood.
===
Local Lives is a new series on Modern Mix Vancouver where we feature the lives of prominent members of the Vancouver community and how they live in Vancouver.   Know someone we should feature?  Email us here.