This holiday season, Aurora Winter Festival will transform Concord Pacific Place into a winter wonderland for six weeks. The festival features four Mystical Worlds filled with giant sculptures, animated sets, and brilliant light displays.  Guests will be able to visit a light dome showcasing the Aurora Borealis, a tube park with a 180ft slide, a frozen river for ice skating, a giant 60-ft ferris wheel, an entertainment tent with live music, a variety of food trucks – including Meat & Bread, REEL Mac and Cheese, and Fat Duck – and a market with 50 holiday-inspired vendors.
Here are some renderings of the upcoming festival: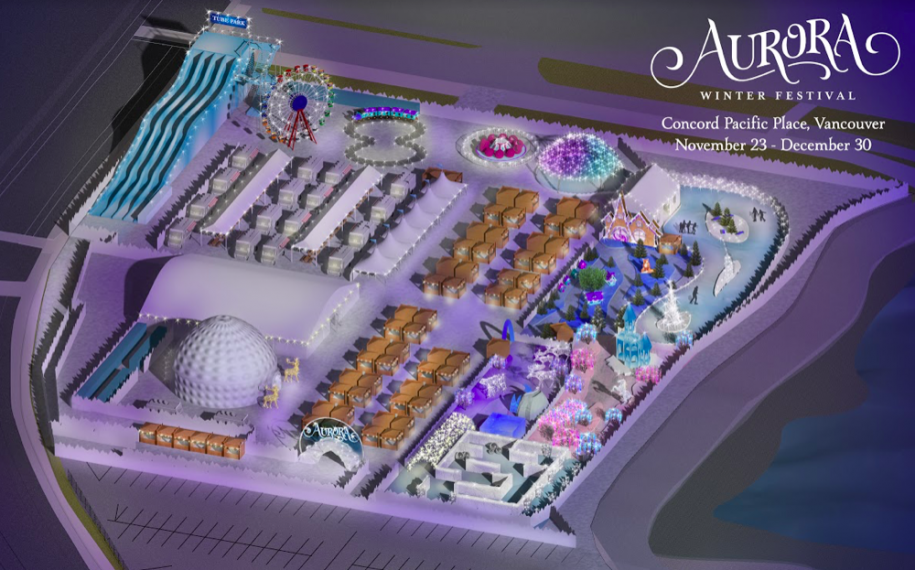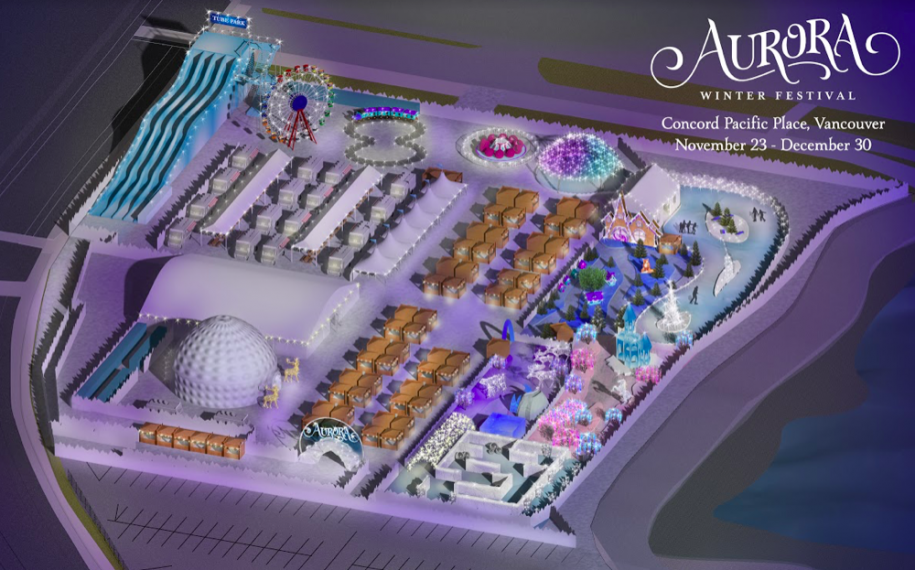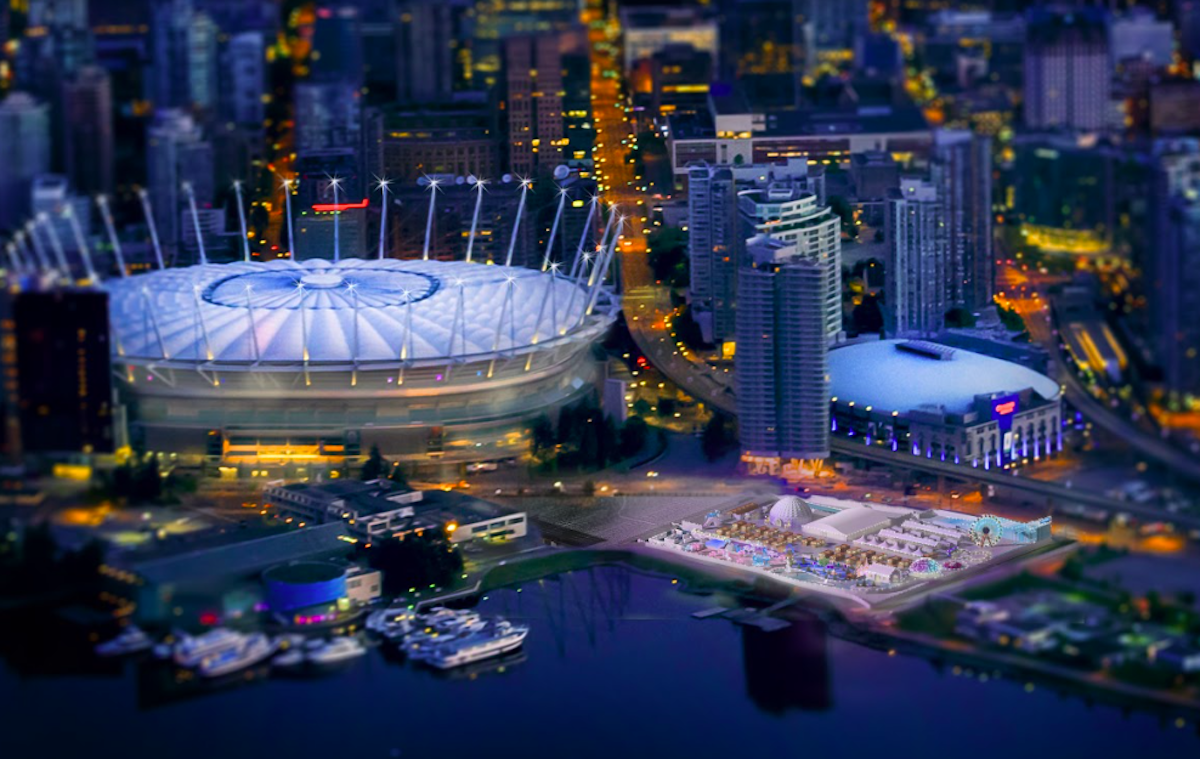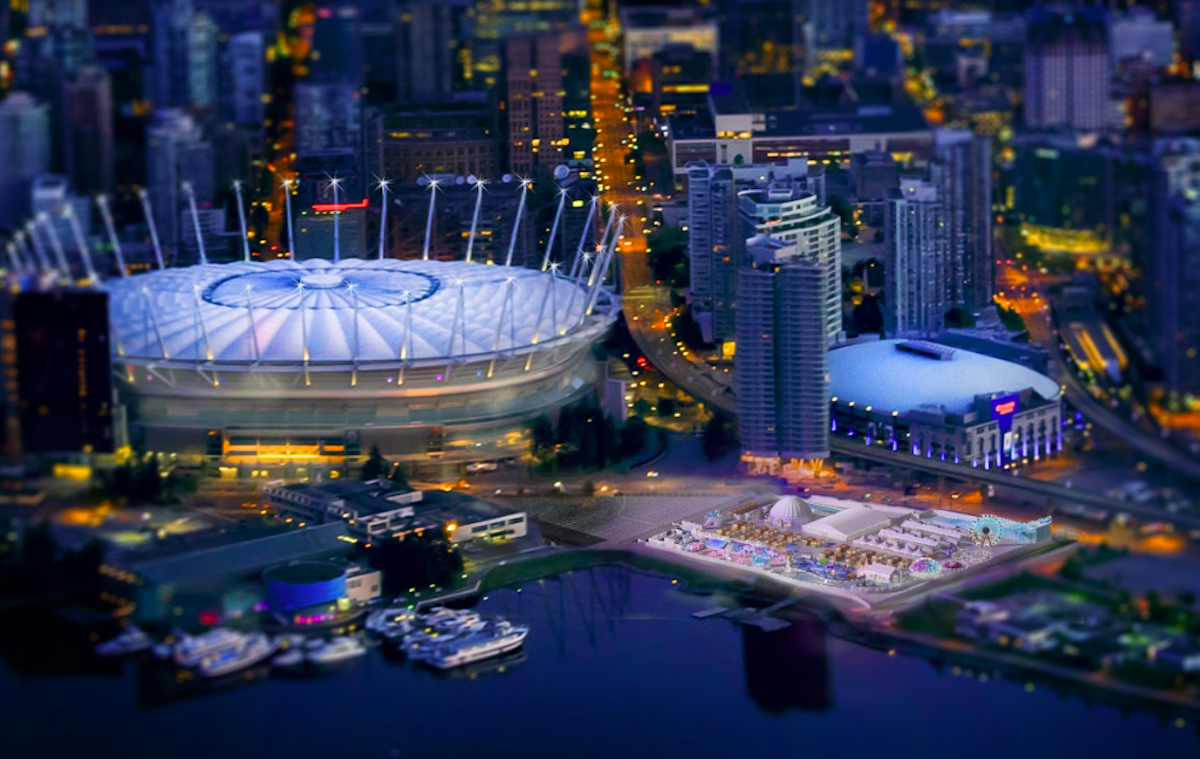 Event Details: Aurora Winter Festival
Where: Concord Pacific Place at 811 Carrall Street
When: November 23 to December 30, 2018
Admission: $20 for adults, $15 for children and seniors.  General admission ticket sales begin online on October 5.
To purchase tickets or for additional information, please visit: aurorawinterfestival.com.