Vancouver natural wellness brand Saje and BC interior designer Jillian Harris have collaborated on an ultrasonic diffuser collection.
The aromaOm Ultrasonic Diffuser weaves classic yet clean lines with traditional designs and an added touch of femininity, while the Happy Place diffuser blend collection—a trio of 100% plant-derived essential oils picked by Jillian—helps freshen the air you breathe with the vitality of nature.    The collection is inspired by Jillian's Pacific Northwest roots symbolizing nature's rustic beauty paired with a simplistic design, creating an ambiance of wellness in any space.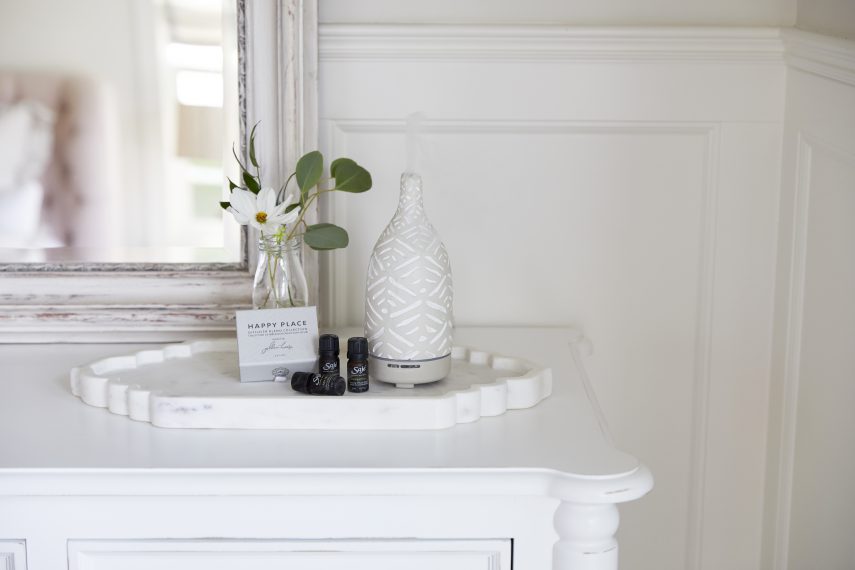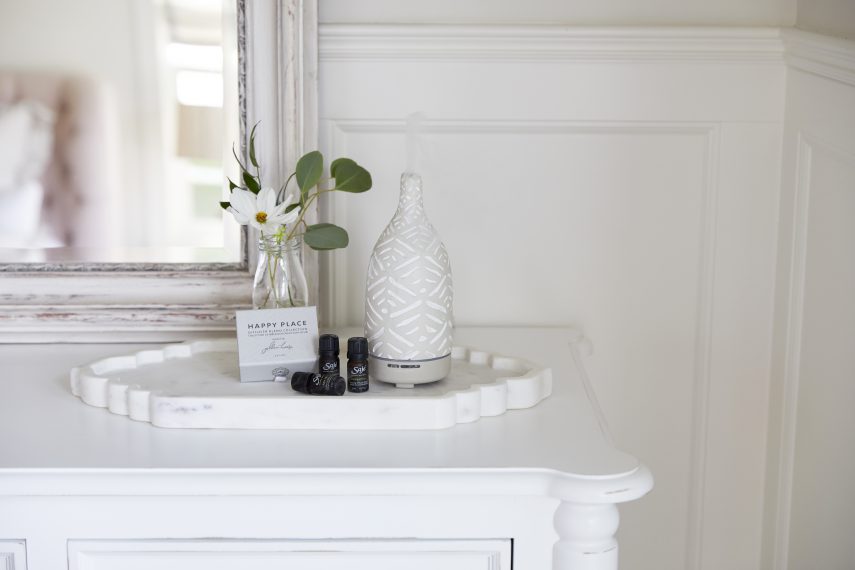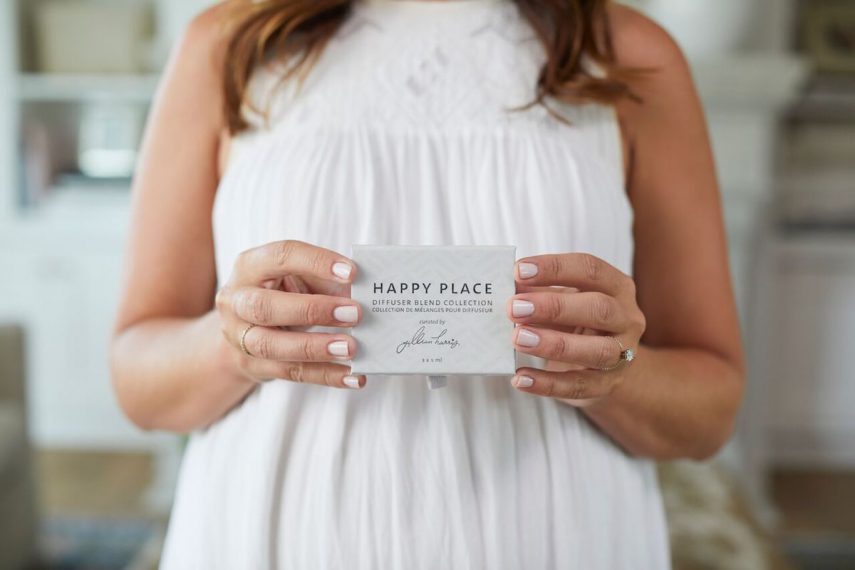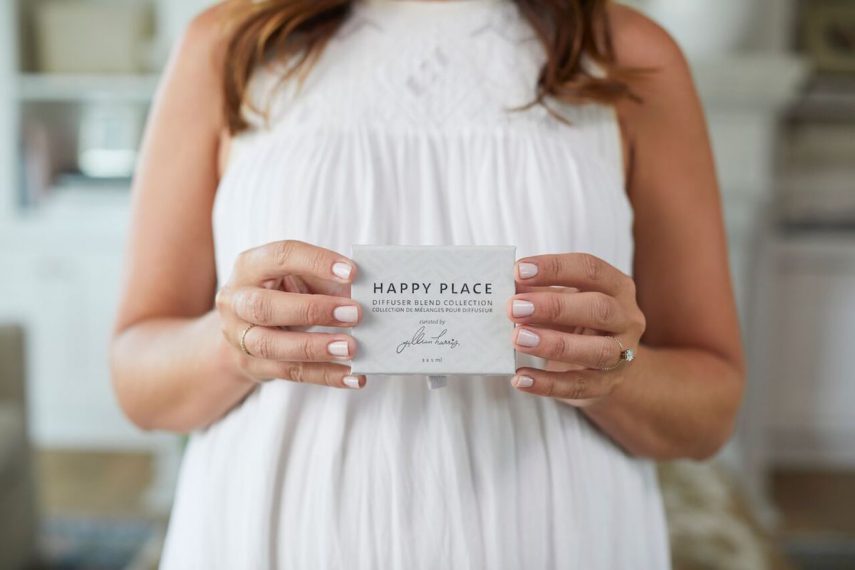 Jillian's love for fashion, décor, food, fitness, travel and family is fully expressed at JillianHarris.com. Her other happy place? Surrounded by family & friends at home in Kelowna with her fiancé Justin, son Leo, boxer pup Nacho Cilantro and looking forward to meeting their newest addition – a baby girl in October 2018.
"Wellness is sharing the little moments with the ones you love. As a mom, wife and designer this starts with finding – and designing – your happy place. For me, partnering with Saje Natural Wellness was the perfect opportunity to combine my favourite wellness-inspired elements into a tangible product." –  Jillian Harris
$20,000 of sales from the Saje Natural Wellness x Jillian Harris collaboration will be donated to Mamas for Mamas, a Kelowna non-profit organization that provides ongoing support to low income mothers and children. A place near and dear to Jillian's heart, the passion project first began in 2017 when Jillian and her team design partnered with the organization to renovate their headquarters in Kelowna, BC creating a vibrant and warm atmosphere for the generous community members volunteering their time and the lucky families seeking support to gather.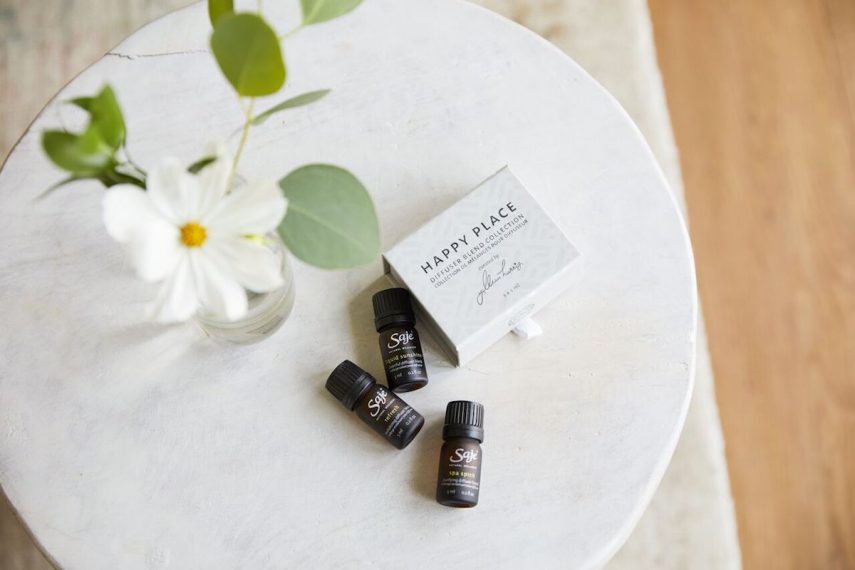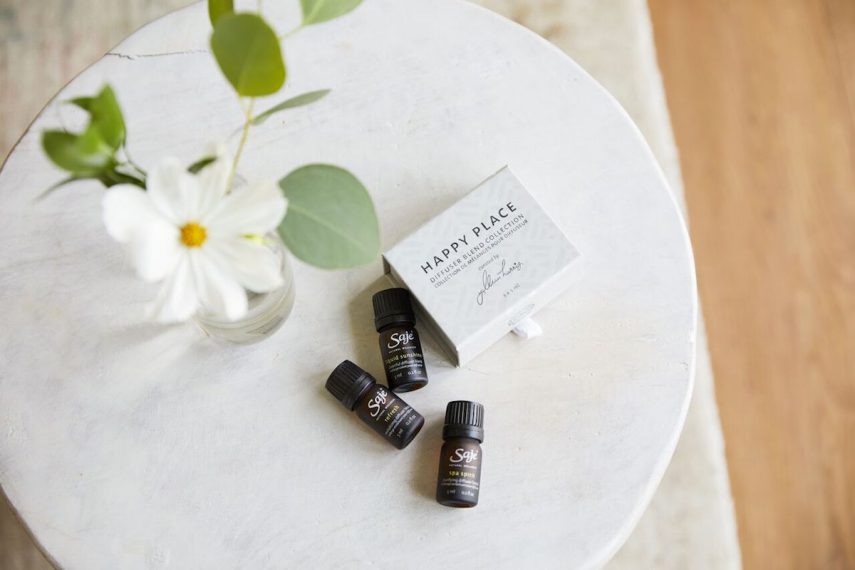 The Saje Natural Wellness x Jillian Harris aromaOm Ultrasonic Diffuser retails for $89.95 while the Happy Place diffuser blend collection retails for $34.95.  The collection is available for a limited time only at Saje Natural Wellness retail locations across North America and online at saje.com.