After six years of success as a men's only activewear brand, Vancouver-based Strongbody Apparel will be launching its first-ever womenswear collection. With the goal of bringing their premium quality and high-end minimalist aesthetic to women, Strongbody has developed a curated and refined collection for the launch.  To celebrate the launch, Strongbody is giving away 1,000 pairs of "free" leggings for the cost of shipping.
"We know women are going to absolutely love our product and the entire brand experience, so we are putting our money where our mouth is, and letting women try it risk-free."  – Meghan Conyers, Founder and CEO, Strongbody Apparel.
The leggings are ethically made in Vancouver and feature a premium sheer-proof fabric, and 90's inspired logo waistband. The full collection will be available before the holiday season and features luxurious Italian fabrics, eco-friendly performance technology and the signature refined aesthetic that Strongbody is known for.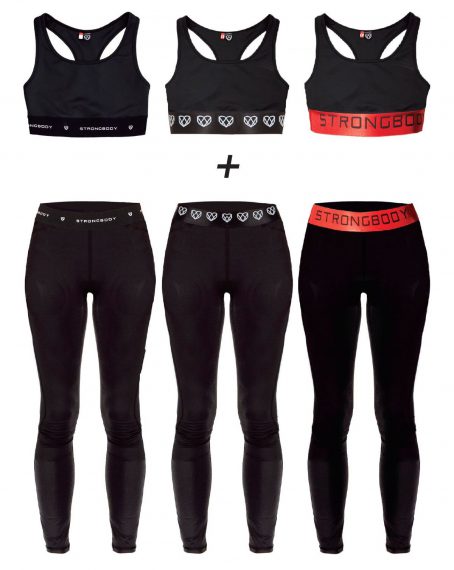 Strongbody Apparel is currently sold online, as well as specialty sports stores, high-end hotels and health clubs, and over 50 Equinox locations.  To get in line for your free pair leggings, head to strongbodyapparel.com and enter your email address to be notified of the women's collection launch. Shipping to Canada and US is priced at $20, while international shipping is $50.
The leggings will retail for $88 after the campaign is over.  Once the 1,000 pairs of leggings are "sold out", Strongbody plans to offer workout sets at a discounted price for a limited time.