Vancouver-based lifestyle brand Herschel Supply has opened its 5,000 sqft North American flagship store in Gastown at 347 Water Street.
The store was designed by Omer Arbel, the Creative Director of Bocci, the design and manufacturing house based in Vancouver and Berlin. Known for his stunning architecture and industrial design projects, Herschel Supply Gastown marks Arbel's first venture into retail design.
Upon entering Herschel Supply Gastown, visitors are welcomed by a family of figurative sculptures commissioned from various artists across the Lower Mainland.  Key aspects of the heritage building have been preserved, including the original maple flooring, brick work and ceiling tiles. These are accented by modern elements such as an infinity mirror installation and 3D printed fixtures.  At the back of the store, large windows frame stunning views of the North Shore mountains and the rail yards that separate Gastown from the waterfront.
"We knew we didn't want a traditional retail experience from the beginning. We wanted something unique, and unique is what comes to mind when you think of Omer.  He brought in some unexpected elements that we might not have considered, which is refreshing. This space will show our consumers what we care a lot about as a brand: exploration, innovation and storytelling." – Lyndon Cormack, Co-Founder, Herschel Supply.
See photos of the new store below: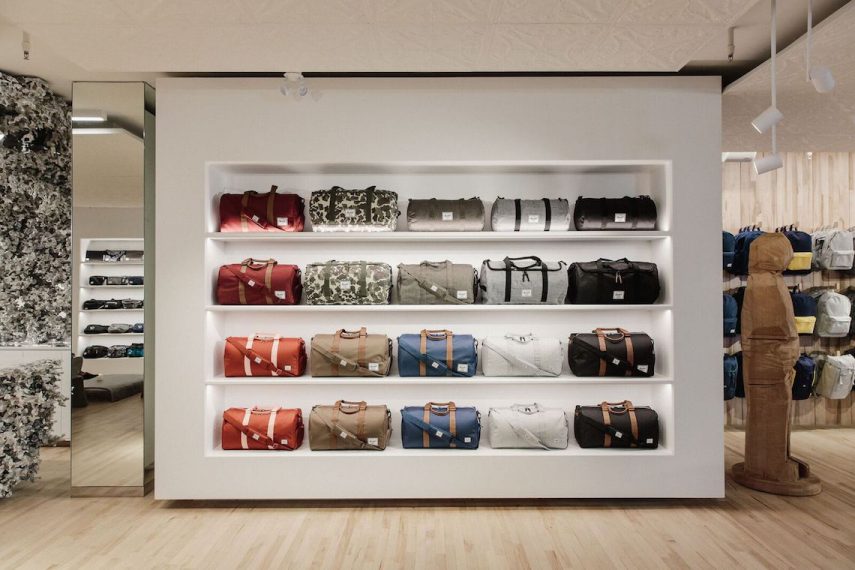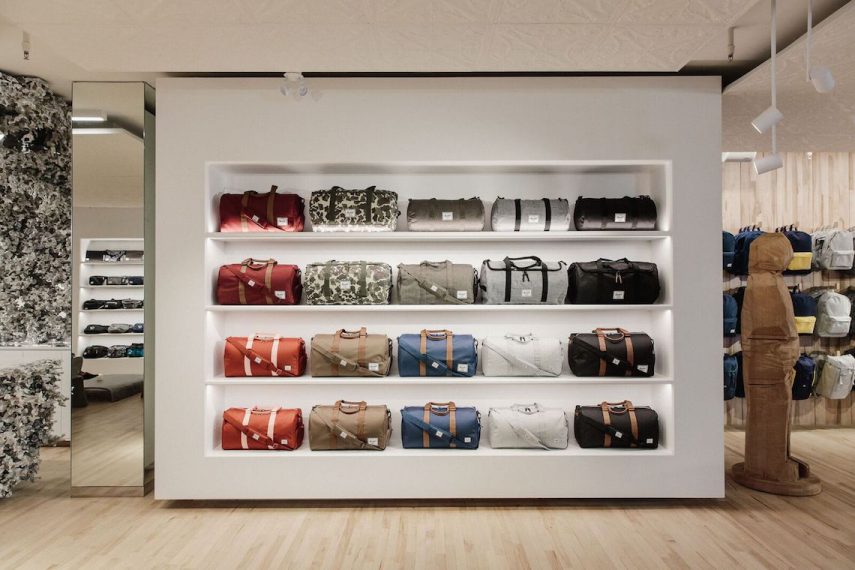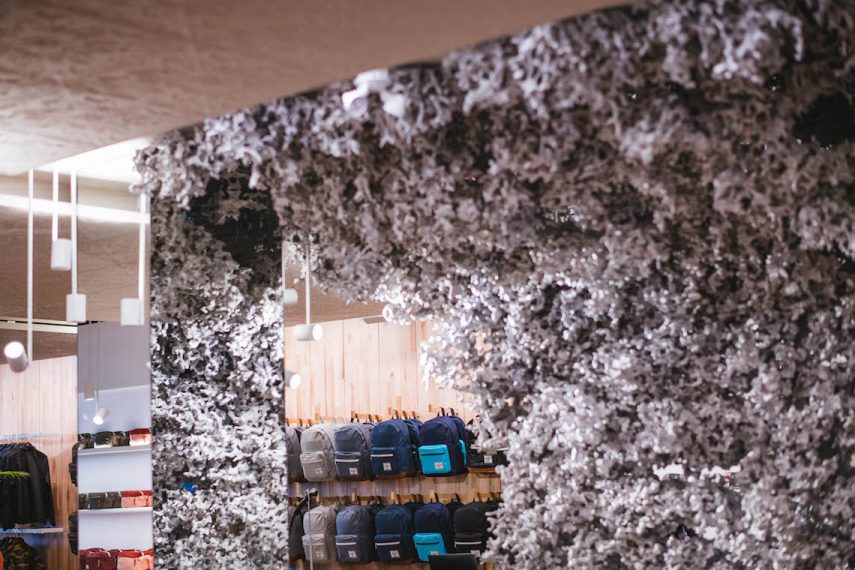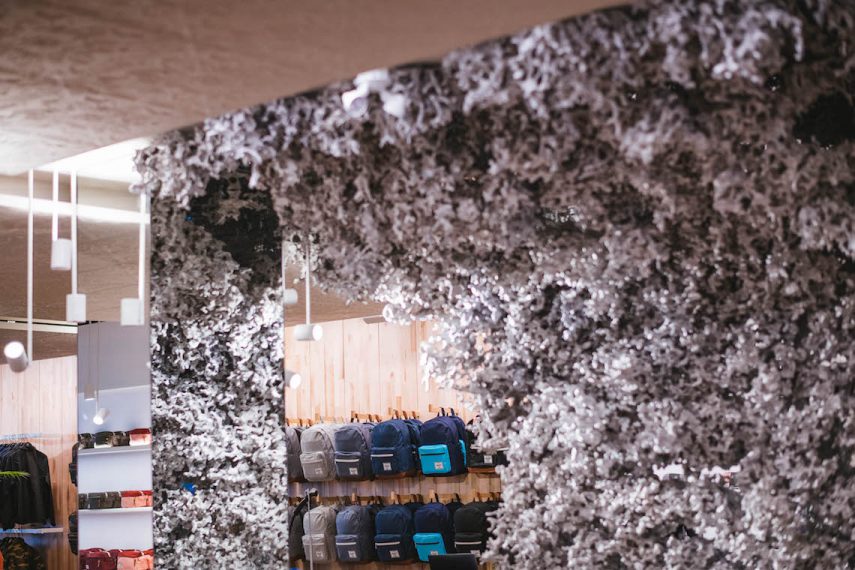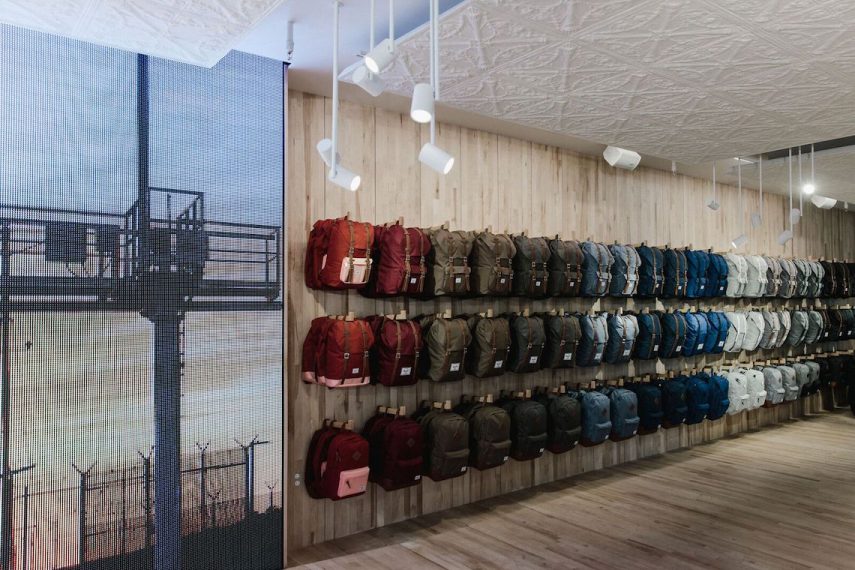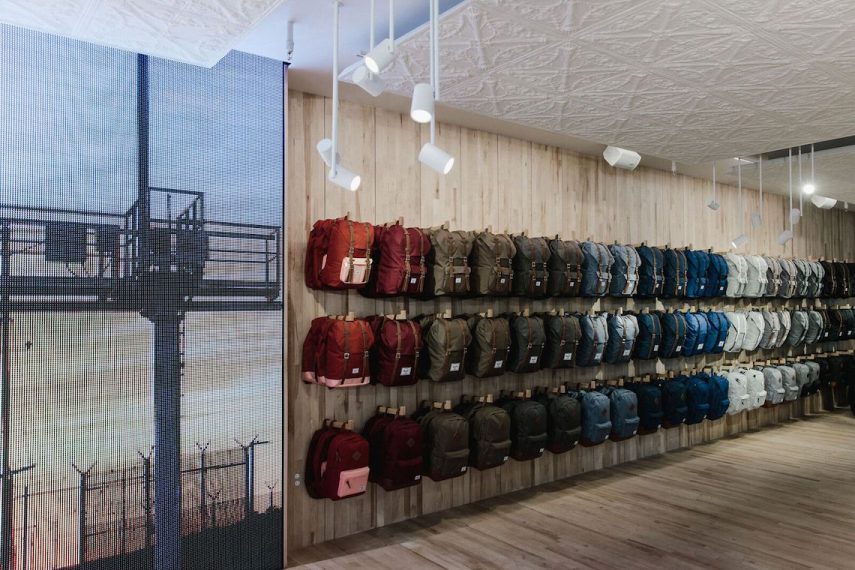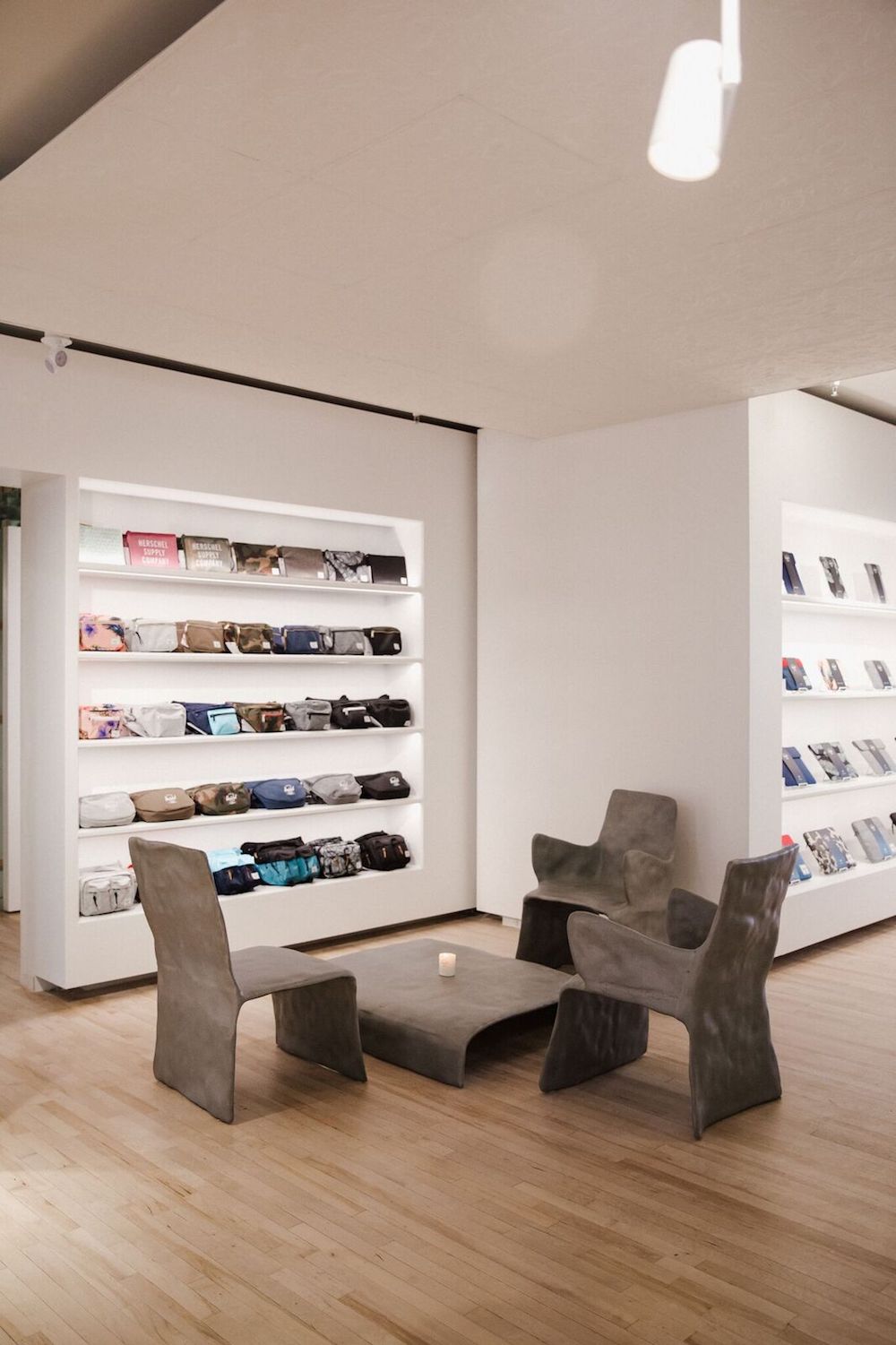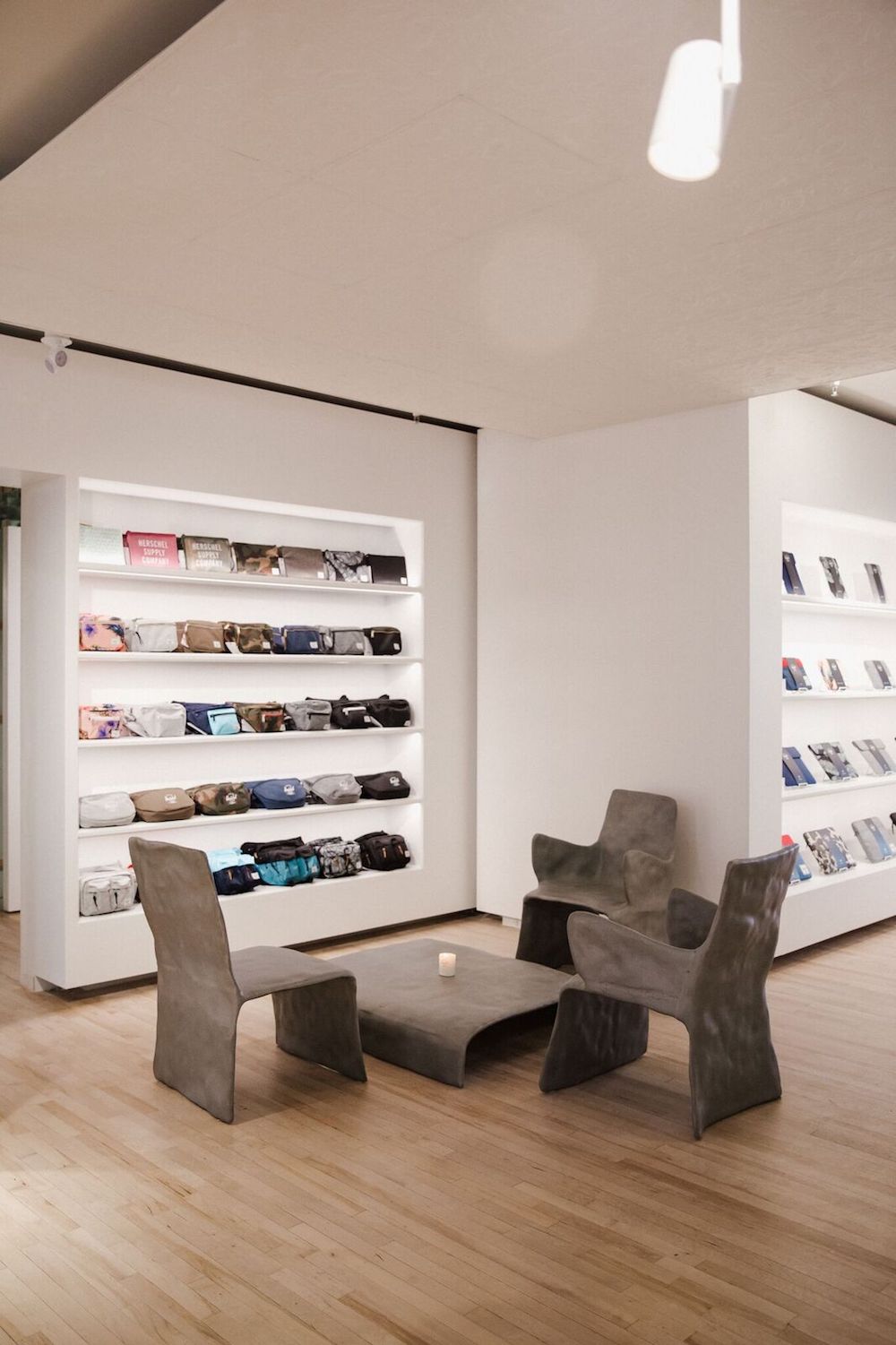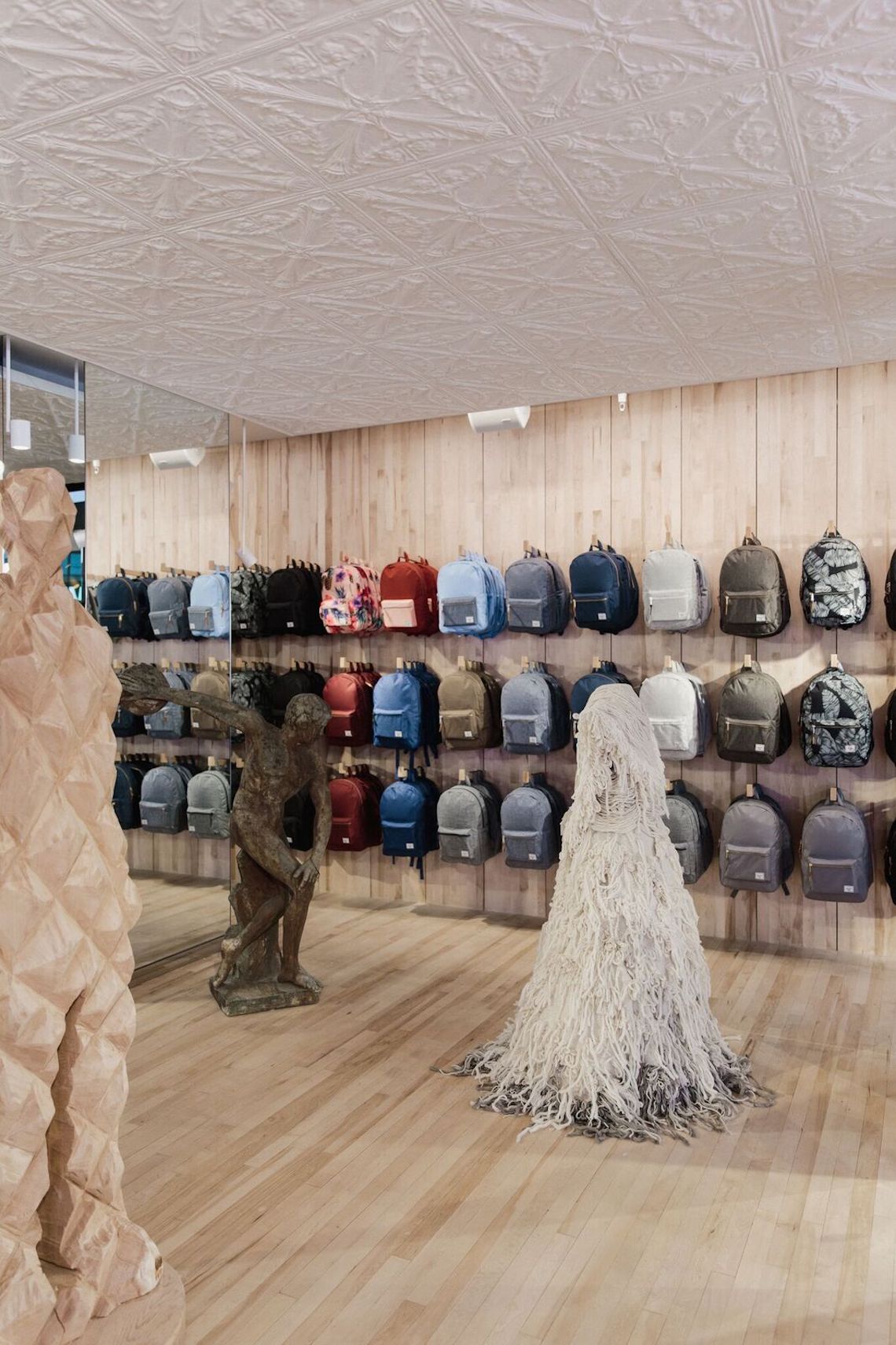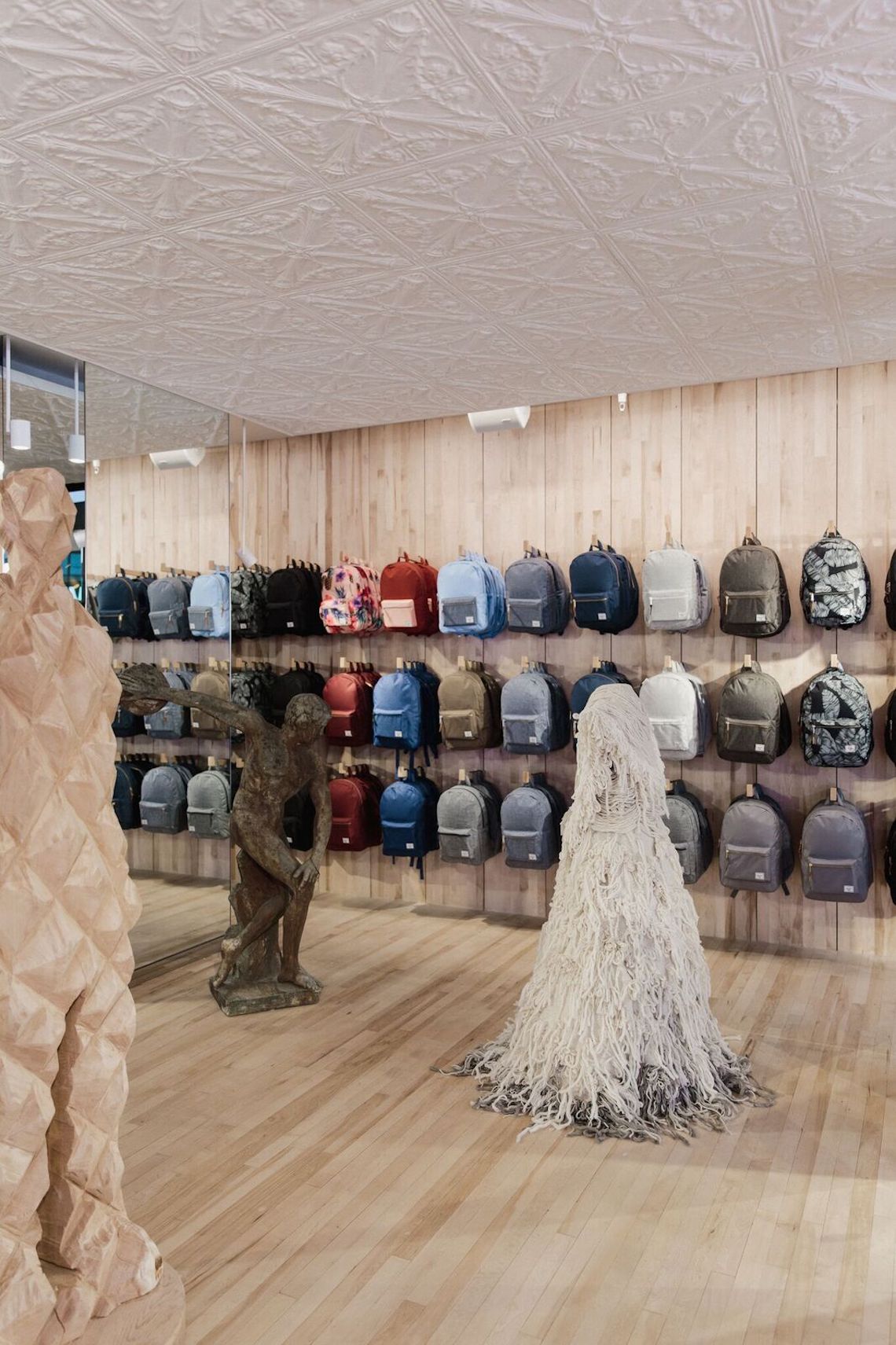 From bags, accessories, luggage and apparel, you can now shop an extensive array of product at Herschel Supply's new store at 347 Water Street.  For more information, visit: herschel.com.
==
Photography Credit: Britney Gill