Bel Café has opened its second location, in Kitsilano, bringing to Vancouver's Westside the same specialty coffees and teas, fresh baked pastries and desserts, and gourmet soups, salads and sandwiches that the downtown core has loved for the past seven years.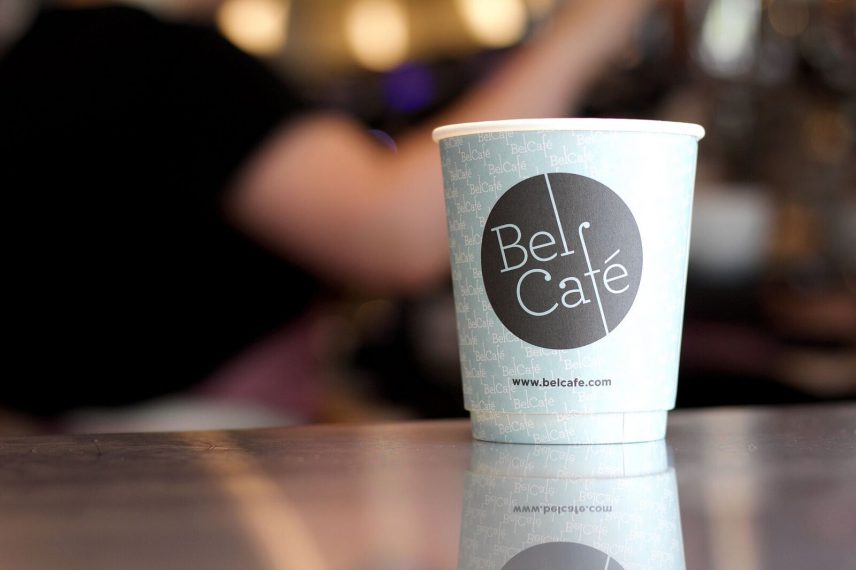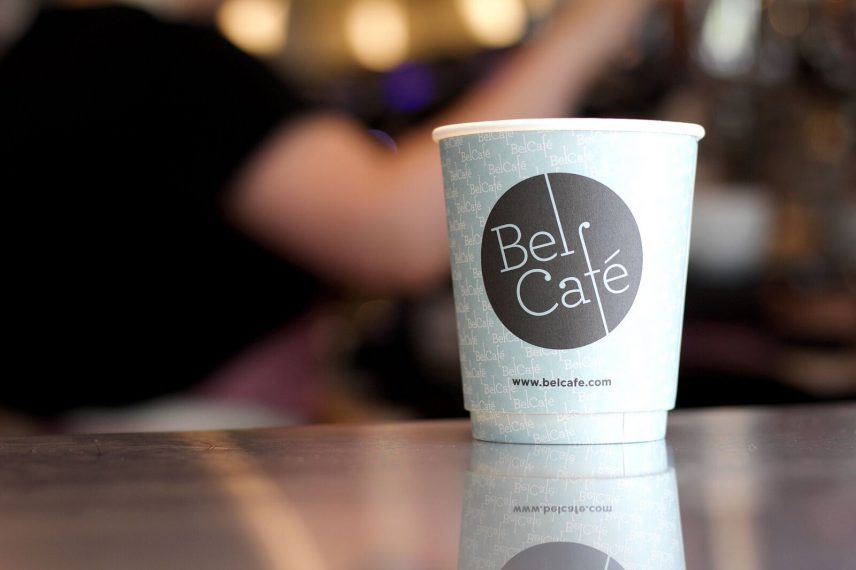 The cafe and eatery's locally focused drink program continues at its new location, with caffeine-free turmeric and beetroot lattes from Blume, chai lattes from Namasthé, herbal iced teas from O5 Tea, fresh cold pressed juices from Nectar, and bottled kombucha by Standard Kombucha.  The café is equipped with a state-of-the-art Victoria Arduino White Eagle espresso coffee machine dedicated to specialty drinks made with 49th Parallel coffee.
Signature dishes that patrons from the original downtown location will recognize include the roasted tomato soup ($7.60) with thai chili and cheddar gougère as well as the grilled chicken banh mi ($12.40) made with lemongrass chicken, black pepper jam, crunchy vegetables, jalapeño and cilantro. All are served alongside a stunning array of daily house-baked croissants, danishes, brioche, muffins, scones and decadent desserts.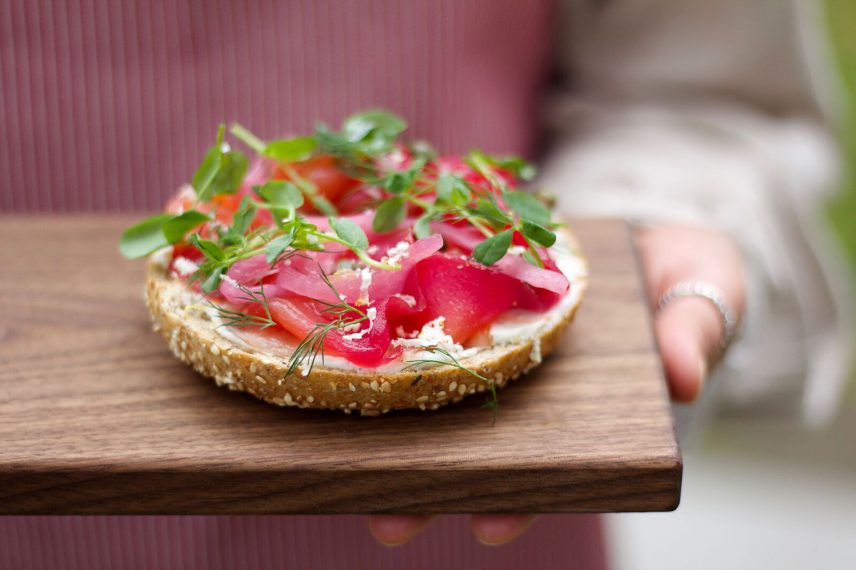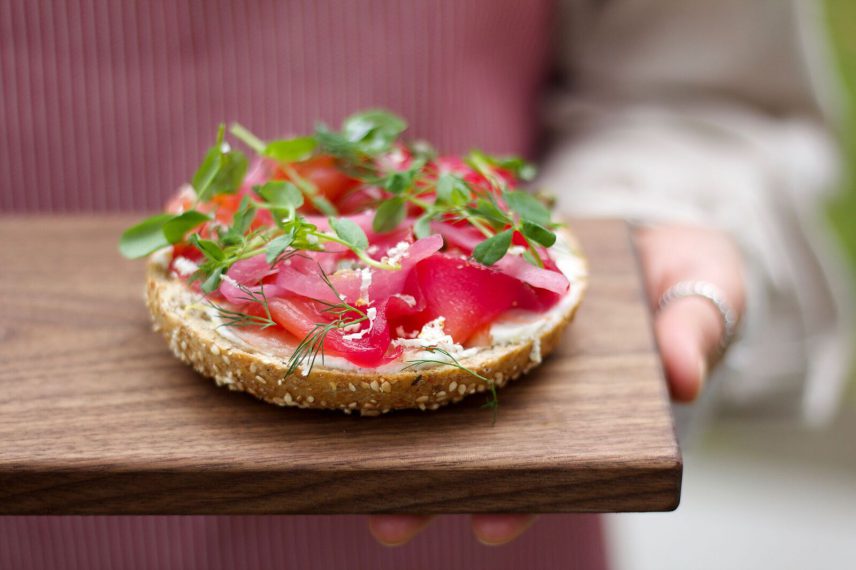 In addition, the new café offers an expanded seasonal breakfast menu and broader range of "grab-and-go" items for the neighbourhood to enjoy.  New menu items to try include the house-cured salmon bagel ($9) with labneh, pickled red onion, capers and herbs alongside a healthy kale and egg toast ($7), made with spicy braised kale, picked chili and toasted flax seeds. Grab-and-go items served in glass jars (a sustainable option that better preserves quality and freshness) include overnight oats ($6.90) soaked in house-made almond milk for breakfast and for lunch the watermelon and feta salad ($7.10).
"I'm excited to welcome a new era for Bel and to bring new flavour experiences to Vancouver's Westside. We hope the neighbourhood will welcome our new space and also the convenience of being able to pick up freshly made high quality food and drinks to enjoy at home, or on the go." – David Hawksworth, Chef & Owner, Bel Cafe
The new Bel Café boasts interiors by Andrea Greenway and Ella Kane of studioCM. The sleek modern look combines industrial features with warm and lively botanicals and features sixteen indoor seats as well as outdoor patio seating.
For more information visit belcafe.com and follow @BelCafeYVR for daily specials, or visit them in person at 1708 West 3rd Street.