Weekend brunch is now available at Gyoza Bar in Vancouver.
Alongside its popular gyoza and ramen, highlights to Gyoza Bar's brunch menu includes a Pulled Pork Bao Benny featuring poached organic eggs, creamy maple miso hollandaise, and togarashi spiced kimchi corn hash; Okonomiyaki + Chicken Karaage, savoury Japanese pancake topped with sweet and sour soy glazed chicken and asian slaw; the lunch favourite Teppan Bistro Fillet Steak, and a brunch-exclusive Bacon 'n Egg Ramen with a smoked soy chicken broth, crispy bacon, and sunny side up egg.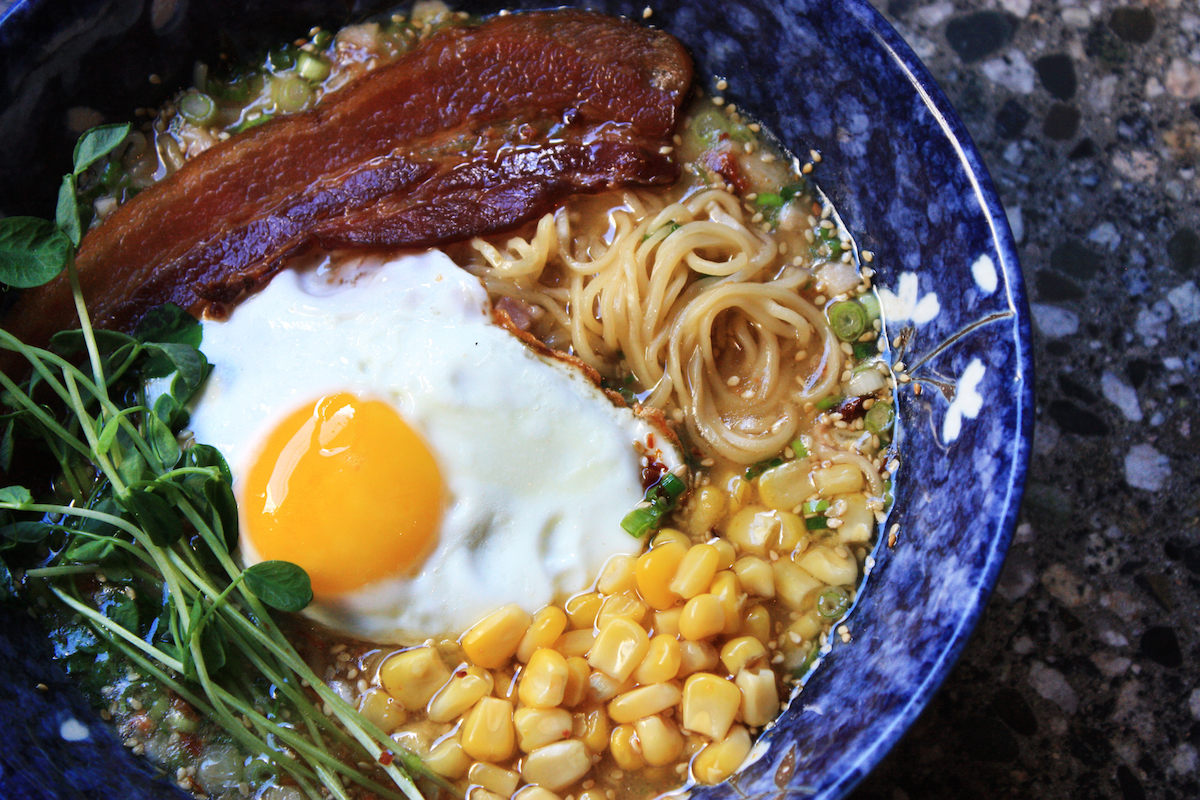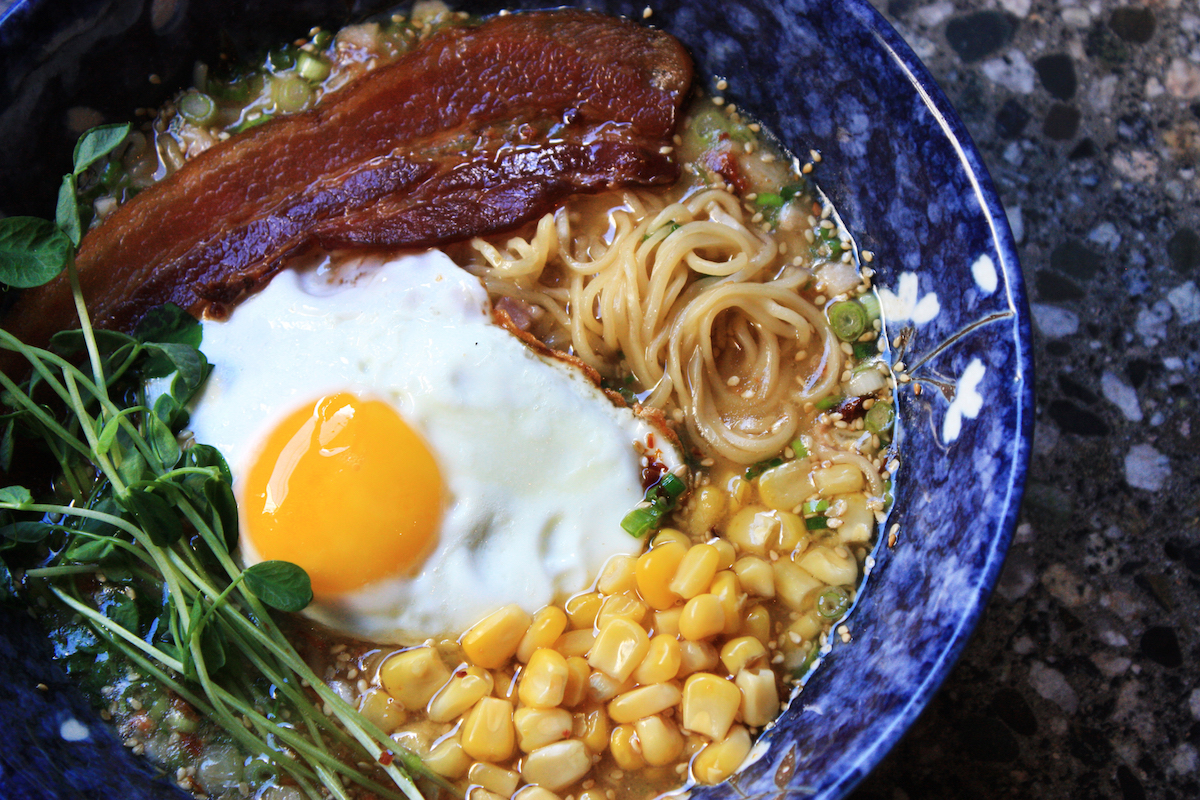 Gyoza Bar has also included two Japanese-influenced teishoku, set meals, on its menu; these sets customarily include a main, soup, rice, and sides. There is the new signature Gyoza Bar Brunch Teishoku featuring a hearty albacore tuna tataki rice bowl, onsen tamago, seiro mushi steamed tender shrimp and vegetables, and wakame dashi soup; and the Teppan Keema Curry Brunch Set with a rich and meaty 48-hour braised Japanese curry, ground pork, miso tofu salad, sous-vide egg, and soup.
"Brunch is a weekend ritual for so many in our city, and I wanted to create a unique brunch offering with Japanese and international influences. In Japan, a traditional breakfast is very nourishing, warm, and feels like home. Our team has created a brunch menu with this in mind, along with our signature Aburi twist: combining traditional dishes with local ingredients and flavours." – Head Chef Woo Jin Kim, Gyoza Bar
Brunch-specific drinks include a fresh twist on a mimosa, the Komosawith lemon ginger Standard Kombucha (locally brewed), Campari, and orange juice; and the popular Strawberry Pistachio Frozen Cocktail.
Weekend brunch at Gyoza Bar will be offered from 12pm to 3pm on Saturdays and Sundays, with prices beginning at $12.  For more information, visit: gyozabar.ca, or in-person at 622 W. Pender Street.