Vancouver is a very accommodating city for diners with dietary restrictions, especially for vegetarians. But for those who are unfamiliar with modern plant-based cuisine, it can be hard to get past the stereotype that vegetarian dishes are bland or boring, and limited to ingredients like tofu or sprouts.  That couldn't be farther from the truth.  In fact, some of my favourite restaurant go-to's in Vancouver are vegetarian.  I find that plant-based food is generally more clean, healthy and nutritious, and unique ingredient combinations and interesting flavours make up for the lack of meat.
Here's my list of clean, contemporary and modern plant-based restaurants and eateries in Vancouver.  These are perfect restaurants to bring friends who may not yet be exposed to all the creative and delicious ways plant-based foods are served, and they are anything but boring!
The Acorn 
This is my favourite vegetarian restaurant in Vancouver!   Their dishes are creative and beautifully presented, creative dishes I didn't notice too many meat substitute ingredients like tofu, or an abundance of raw veggies like alfalfa or bean sprouts.  In fact, I didn't think I was eating "vegetarian food" at The Acorn, I was simply having a meal that didn't have meat in it.  Although the menu changes every season to suit ingredient availability, one regular menu item is the Harvest, which is a surprise dish of seasonal herbs and vegetables from local farms.
Among countless accolades, The Acorn most recently awarded first place in the Vancouver Magazine Restaurant Awards, under the category of Best Vegetarian / Vegan.
The Acorn is located at 3995 Main Street x E. 24th Avenue.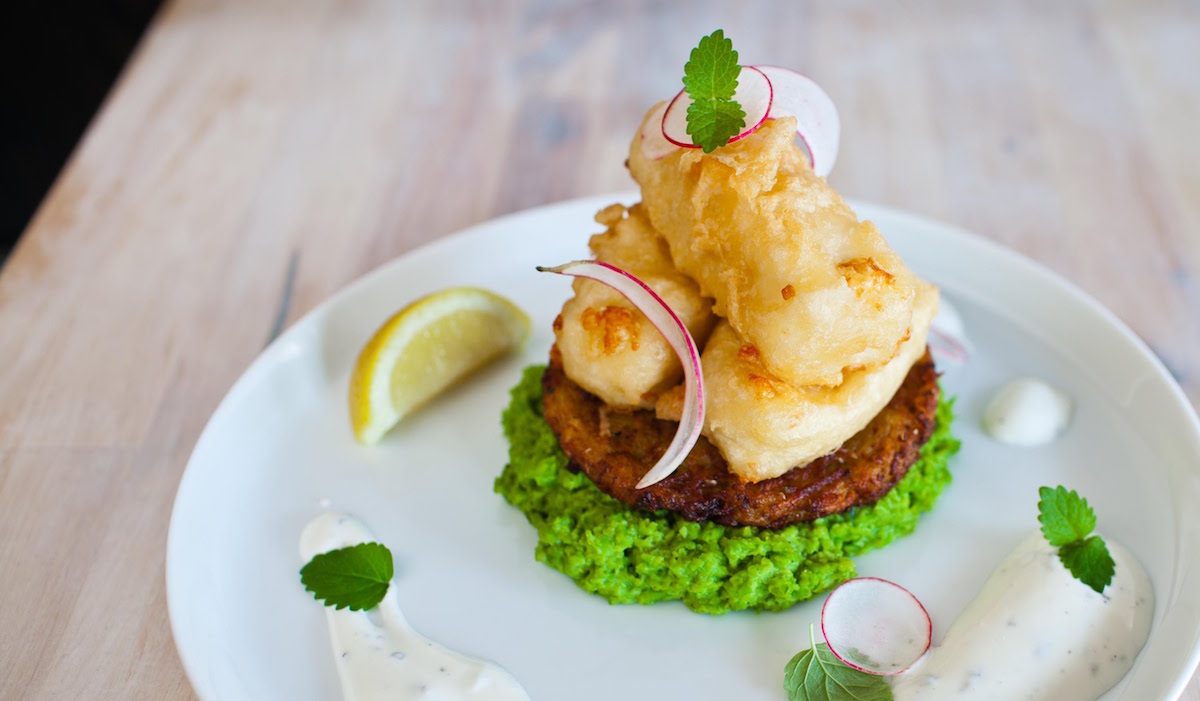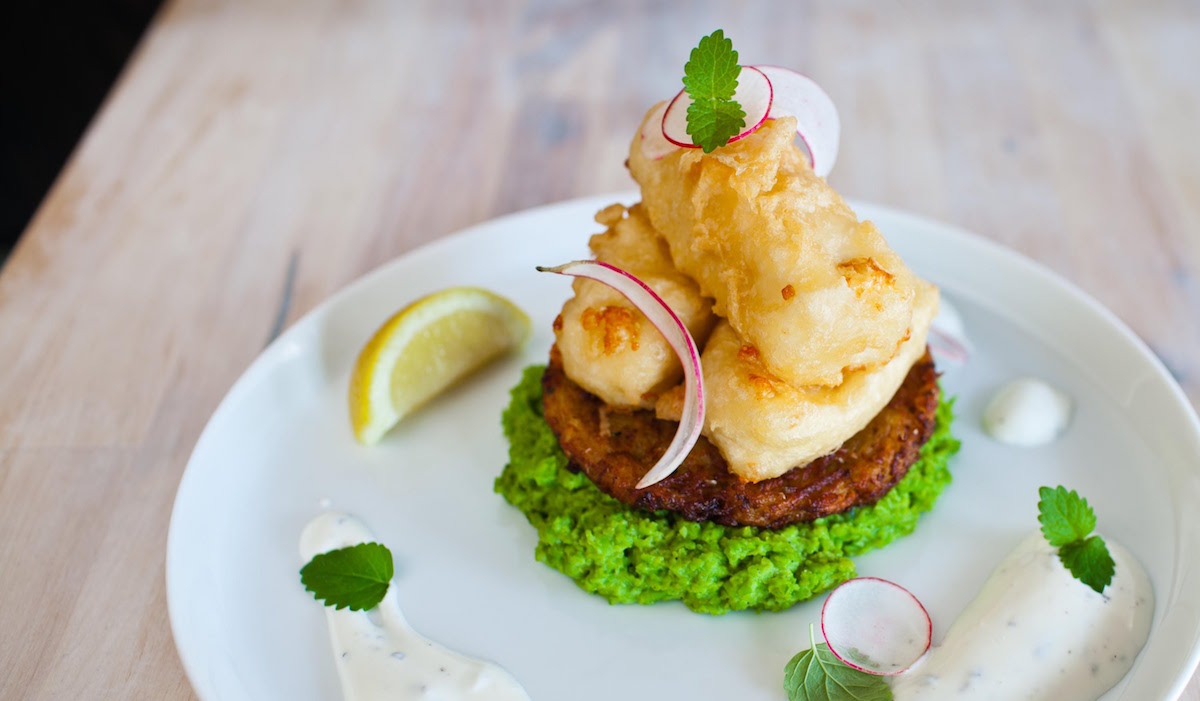 The Arbor
Located down the block, The Arbour is the sister restaurant of The Acorn.  Whether you're eating in or taking out, this modern eatery focuses on fast-casual vegetarian dishes, using plant-based ingredients to mimic meat.  The current menu is a vegetarian take on Southern-style food, with lots of fried options and BBQ flavours including fried oyster mushrooms and fried broccoli.  A unique dish is the Pulled jackfruit Steamed Buns (BBQ jackfruit, cilantro sauce, shitake mushroom), which was unexpectedly flavorful as the stringy texture of the fruit mimics pulled pork.
The Arbor is located at 3941 Main St x E. 23rd Avenue.
Chickpea
Chickpea is a vegan food cart turned restaurant, serving plant-based comfort food with a Mediterranean twist.  Main dishes (many of which feature cauliflower and eggplant as the star of the show) can be served in your choice of four styles, including as a pita wrap, salad, hummus plate, or platter. Make sure you order the chickpea fries!
Chickpea is located at 4298 Main St x E. 26th Ave.
Luche Verde
Luche Verde is an all-Vegetarian, taco-centric Mexican snack bar.   The Guacamole and Merida Mudd (refried black beans dip) are great to share as starters…I love how the chips are served warm.  The crowd favourite is the BBQ Jackfruit Taco topped with pineapple salsa, but I also liked the Portobello Mushroom Taco, with big chunks of mushroom and whole roasted garlic cloves.  Everything on the menu is also gluten free…except for the beer.
Luche Verde is located at 1326 Davie Street in the West End.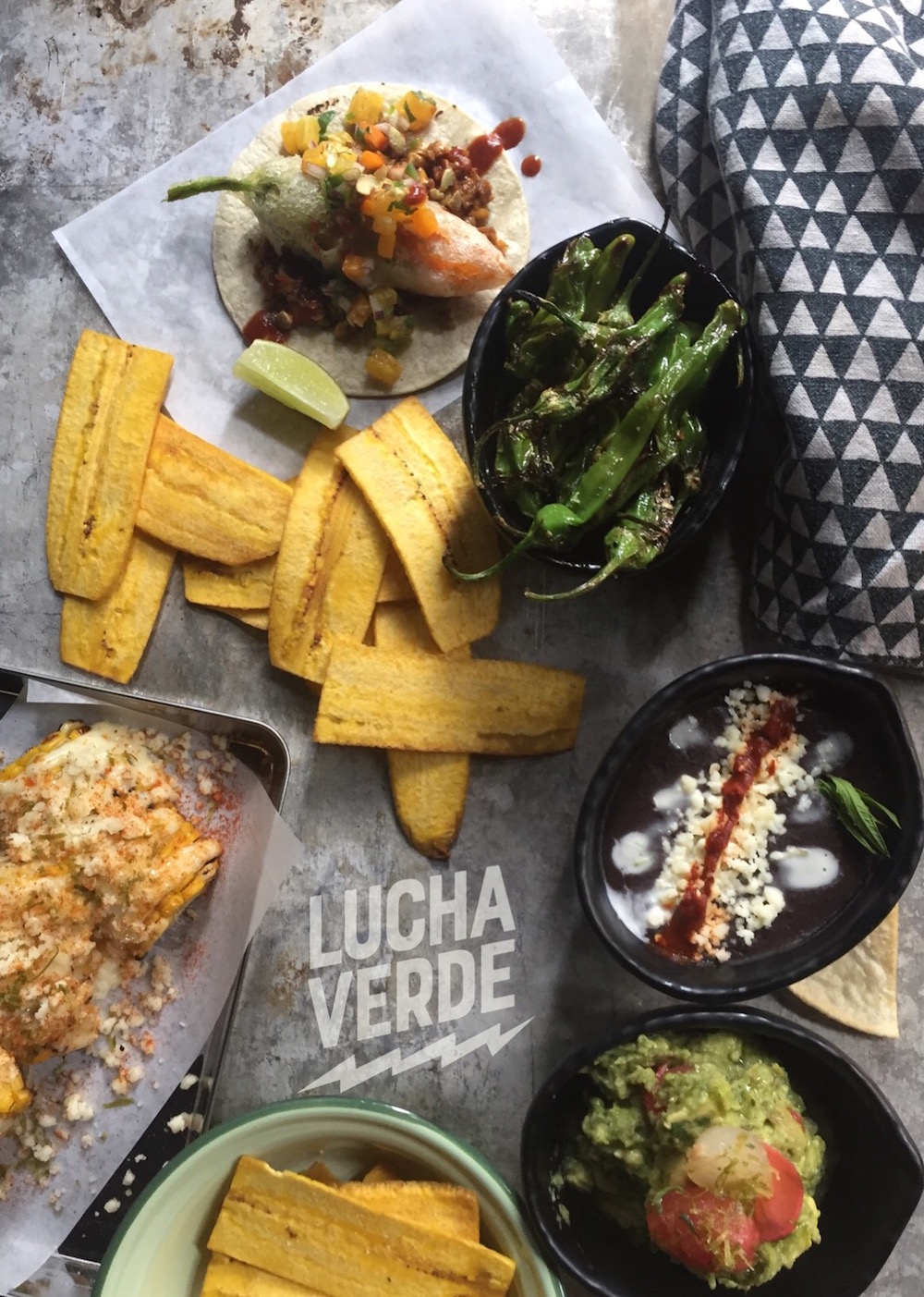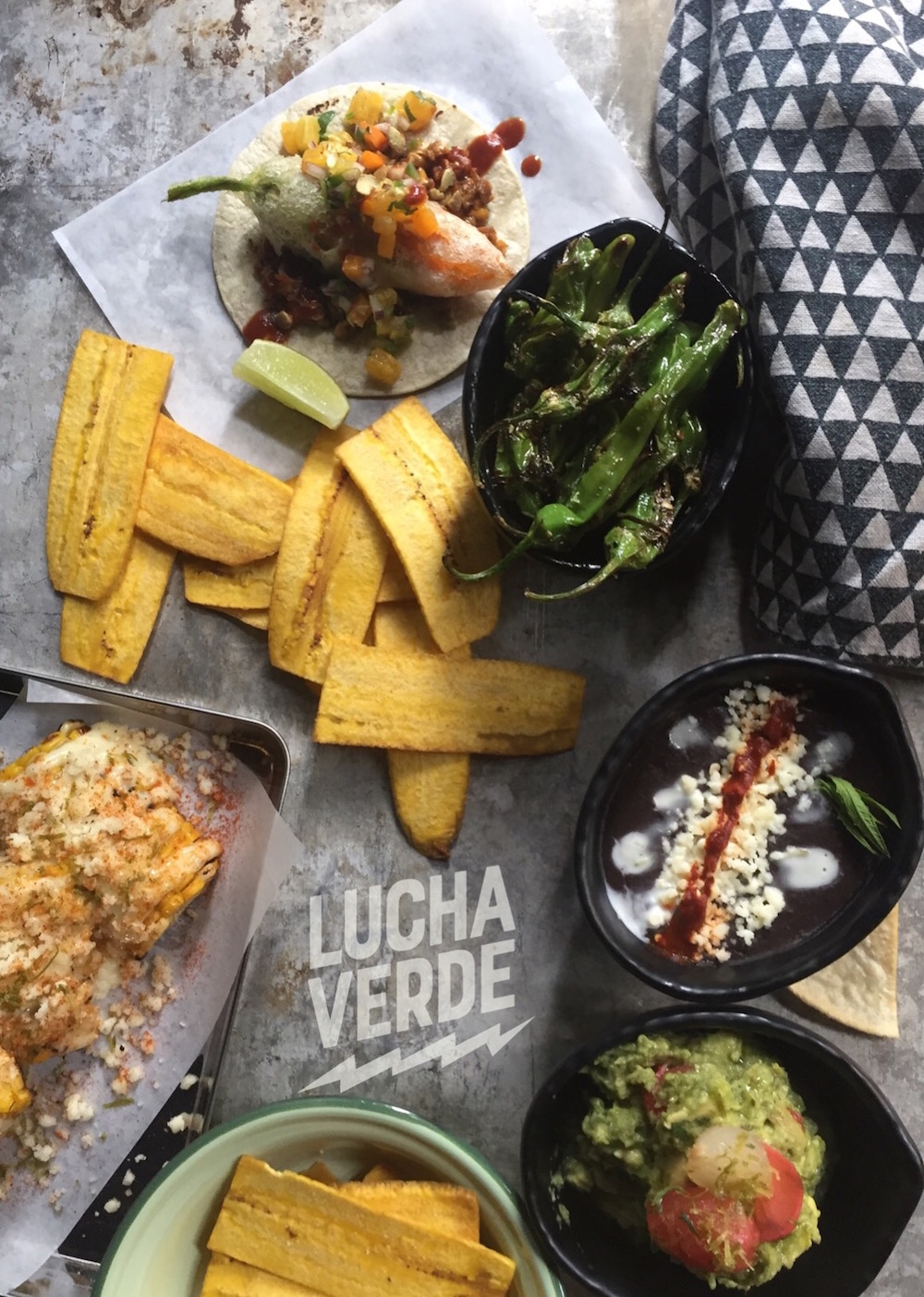 Chau Veggie Express
This vegetarian eatery is a modern twist on Vietnamese food, and where I go for healthy comfort food, without breaking the bank.  I ALWAYS order the Rice Fields Bowl (flat rice noodle bowl, dark soy mushroom garlic suace, seasonal vegetables, organic tofu, kale, pineapple, beansprouts) which is served with a side cup of savoury lychee-date broth.  They also have a freezer for vegan ice cream, and frozen broth, so you can bring Chau home with you.
For convenience, they recently opened a take-out counter in the Granville Island Market.  For the full experience, however, I recommend going to the original location.
Chau Veggie Express is located at 5052 Victoria Dr in East Vancouver.
Virtuous Pie 
Virtuous Pie is a plant-based pizza eatery on the edge of Chinatown.  Between my two friends and I, we ordered four pizzas to share.  Our group favourite was the Stranger Wings, which is made with Spicy Buffalo Cauliflower, Crisp Fried Shallots, Scallion, and topped with a blue cheese drizzle.  Instead of using a soy-based cheese  Virtuous Pie makes an in-house nut-based cheese, which is considered more artisan than sourcing vegan cheese from a packaged brand.
Virtuous Pie is also known for their plant-based ice cream, in unusual flavour combinations  like Tumeric + Black Pepper, Matcha Coconut, Basil + Peach Jam.
Virtuous Pie is located at 583 Main Street in Chinatown.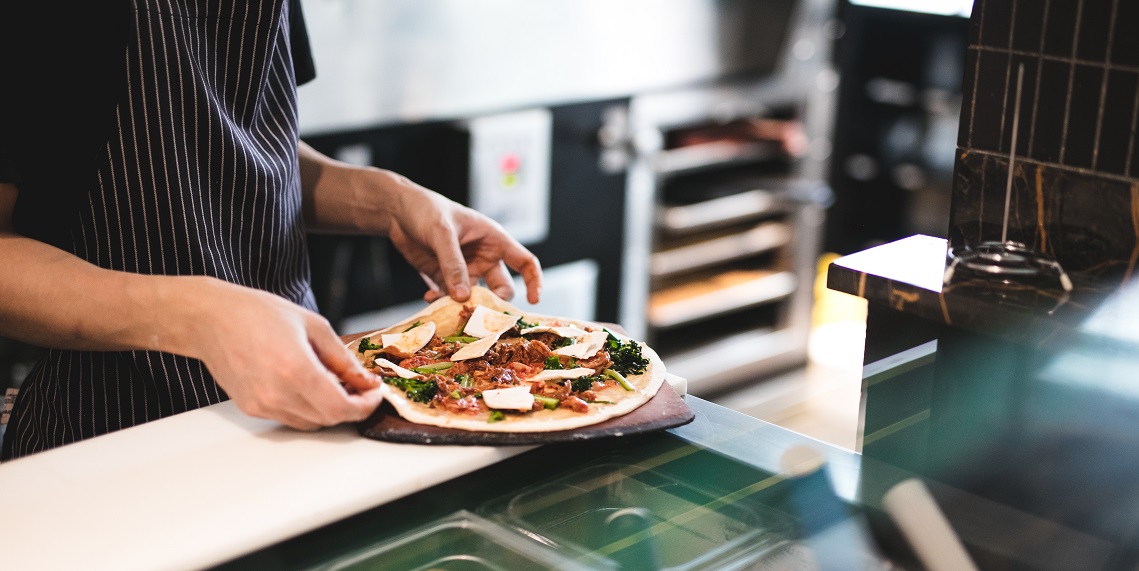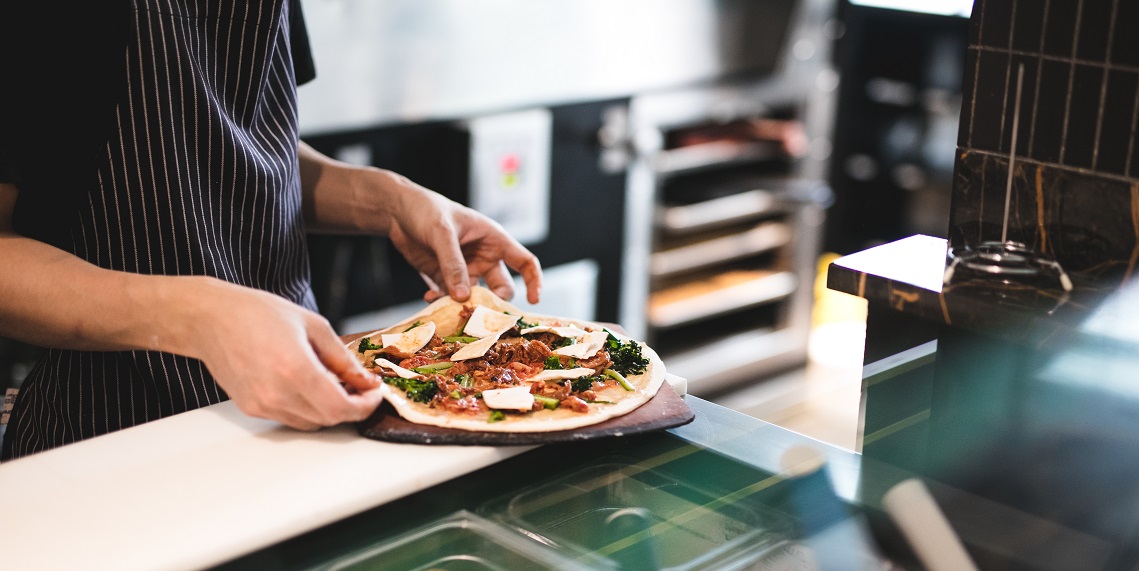 Friendly Snack Bar
Love the fun retro vibe of Friendly on Main Street in the Mt. Pleasant neighbourhood.  This small Vancouver eatery offers light plant-based fare including smoothies, "things on toast" (try the avocado and mango salsa toast!) and vegan bowls including the Molten Broccoili Tofu Bowl and Smoked Tofu Kimchi Bowl.
Friendly Snack Bar is located at 2408 Main St. x E. 7th Avenue.
Komoko Foods
Inspired by summer and fueled by a passion for plant-based foods, Kokomo brings healthy, whole-food nourishment to the Vancouver community.  The menu includes Instagram-worthy items like the Kokomo Acai bowl, where blended acai is served with fruit, house-made raw granola, coconut and mint; and the lunch-ready Coastal Macro bowl made with brown rice, greens, beans, marinated tempeh, roasted squash, cucumber, pickled cabbage and topped with ginger, edamame hummus and a Thai ginger dressing.
Komoko is located at 611 Gore Avenue in Chinatown.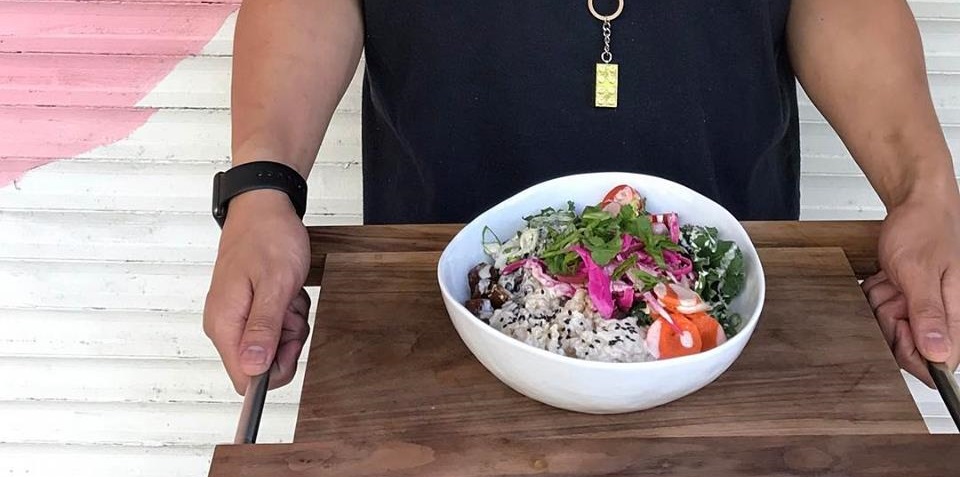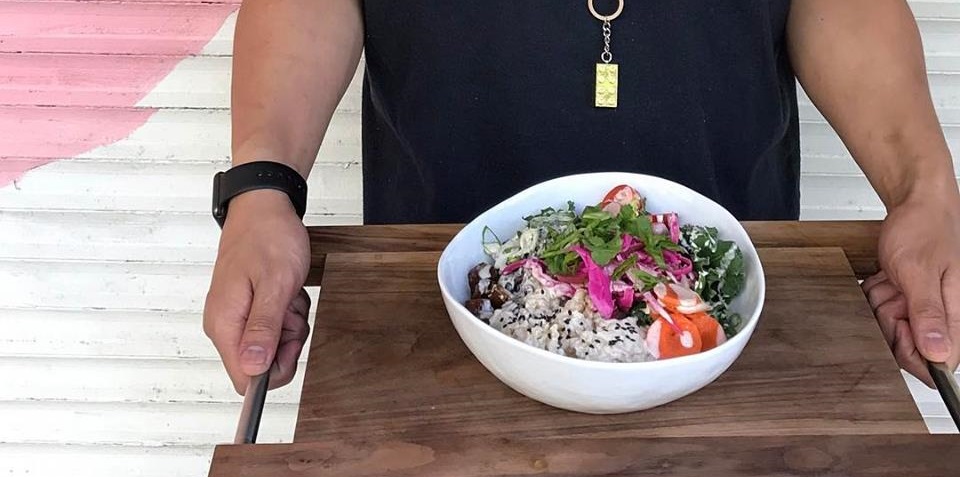 Heirloom
With the aim of providing delicious, nourishing, and fresh plant-based food that makes you feel good after eating it, Heirloom is a clean and fresh space for a vegetarian meal.  Slightly more upscale than the rest of the options listed in this blog post, Heirloom is a great special-occasion option when you want to stick with a plant-based diet.
Heirloom Vegetarian is Located at 1509 West 12th Avenue.
The Juice Truck
Originating as a mobile truck which serves cold-pressed juice and smoothies, The Juice Truck has come a long way since its humble beginnings.  Now their bottled juices are sold at nearly 50 grocery stores, cafes and specialty gyms across Vancouver, and three storefronts.  Thoughtfully expanding in Vancouver, The Juice Truck now has locations in East Vancouver, Yaletown, and Steveston in Richmond.  All storefronts sell light vegetarian eats including salad bowls, protein balls, and of course, their full line of juice and smoothie offerings.  If you love their recipes, you can also buy The Juice Truck Cookbook.
The Juice Truck Store is located at 28 W. 5th Avenue and also at 1022 Mainland Street in Yaletown.
SaveSave
SaveSave
SaveSaveSaveSave
SaveSave
SaveSaveSaveSave
SaveSave
SaveSaveSaveSave
SaveSaveSaveSave