It's a ponytail kind of a day. When my hair is long enough, I usually wear it high for working out, but it can look too cute at times. Someone once pulled on my high ponytail because he thought it was sticking at a 90 degree angle from the back of my head – very mature, I know!
Recently, I've been styling my hair in a simple low ponytail which I find more chic and classy. But, as with all good hairstyles, it starts with a foundation of sleek, shiny, and healthy hair.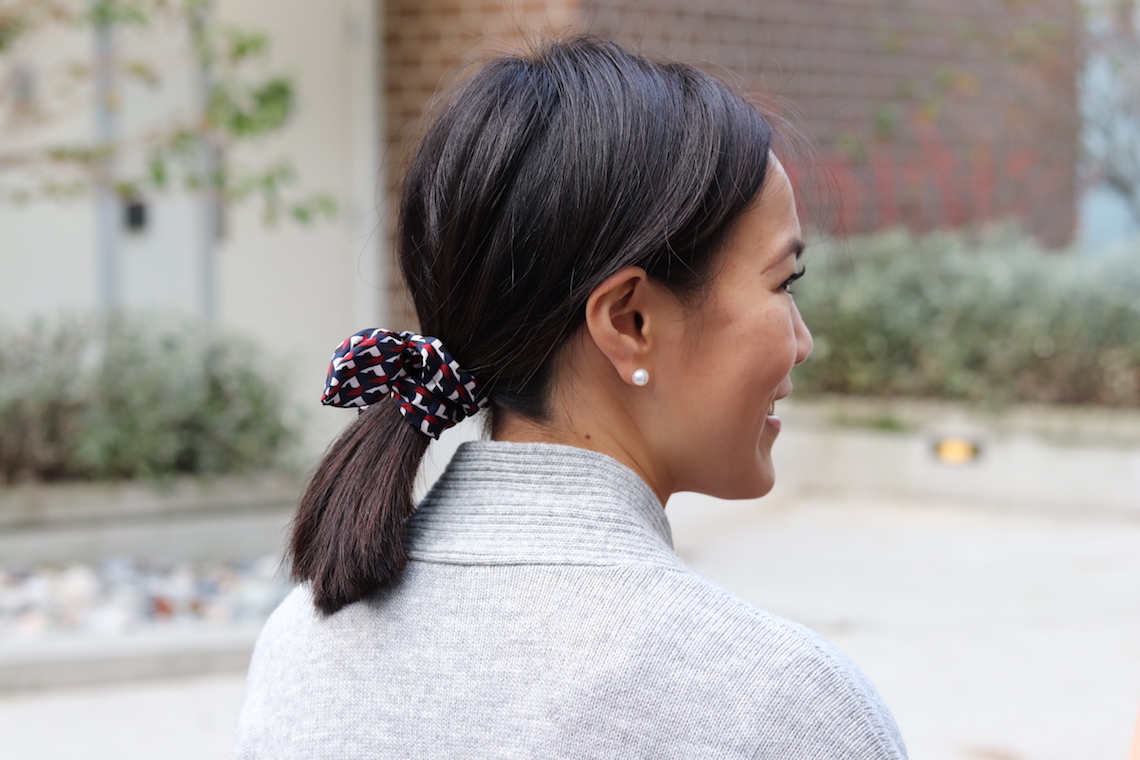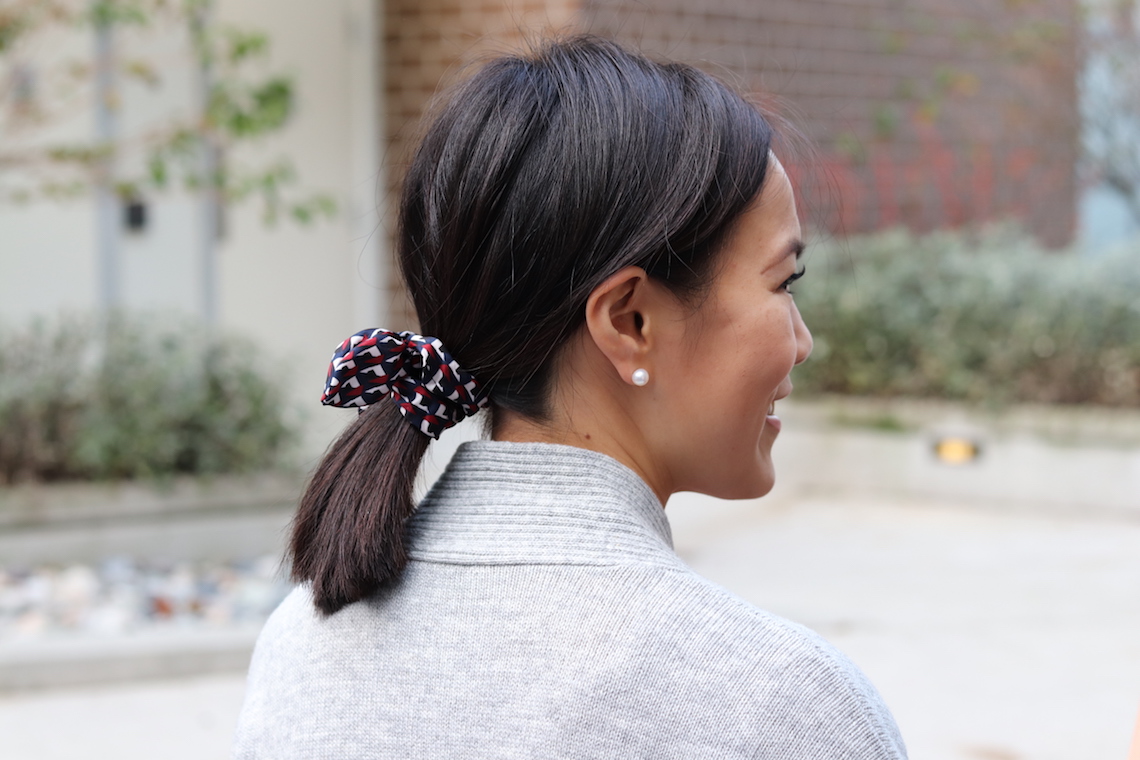 Courtesy of Goody and London Drugs, I was sent a product kit with a few hair necessities to play with. I've been wearing Goody's ouchless, no-snag hair elastics and basic bobby pins for years, but this was the first time I've had a chance to play around with their other tools too!
STEP 1: BRUSH – I used Goody's Straight Talk Styler Brush to brush my hair and give it shine. The boar bristles conditions the hair by carrying naturally produced scalp oils and coats each strand of hair with a luscious shine while nourishing and repairing dry hair. With winter just around the corner, this is a very useful hairbrush to have at this time of year.
STEP 2: PART – I used Goody's Amp It Up Tail Comb, which has a pointy end, to part my hair.
STEP 3: SECURE – Then, to tie my hair at the nape of my neck, I used a Goody Boutique Hair Tie Bracelet, which are elastics designed for hair, but decorative enough to wear on the wrist as bracelets. You could, of course, use Ouchless Hair Elastics too!
STEP 4: EMBELLISH – Then, I topped the ponytail with the Goody Midnight Edge Ponytailers, a scrunchie with a pattern which reminds me of a classy silk scarf. It came in a pack of two, with a solid black as the other option.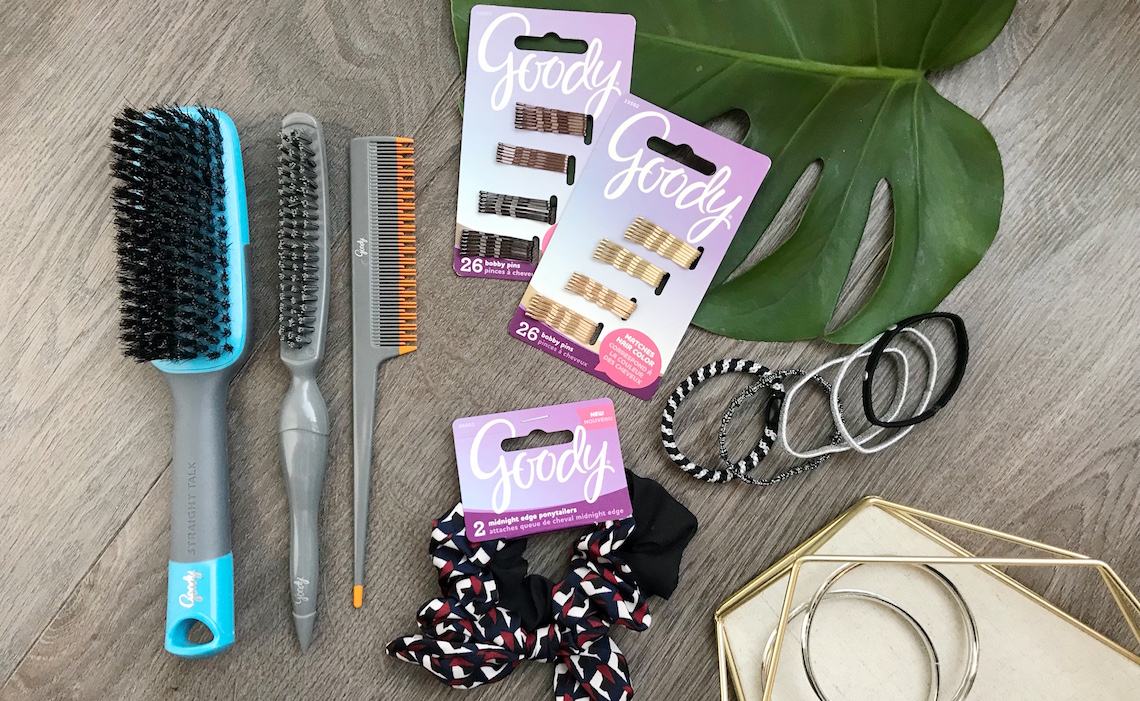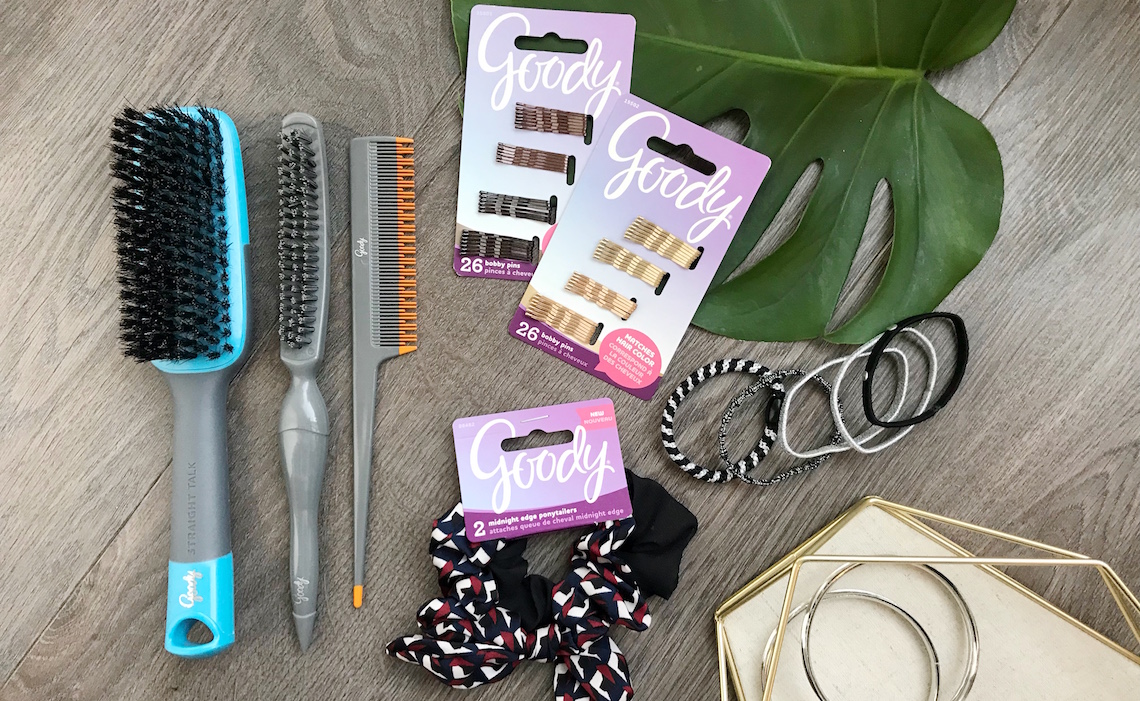 If you're looking to brighten your holiday hair look with fun and affordable hair accessories, look no further than Goody. You could even win a prize pack from your purchase at London Drugs! From December 11th – 26th, 2017 purchase any Goody branded product using your LDExtras member ID at the time of purchase to get automatically entered for a chance to win 1 of 5 Goody prizes, which includes a $500 London Drugs gift card as part of the grand prize.
For full details, visit: londondrugs.com/ldextrasgoodycontest.html.
==
This post was written in collaboration with London Drug's LDExtras program.
SaveSave
SaveSave
SaveSave
SaveSaveSaveSave