Vancouver footwear brand Native Shoes debuted in 2009, with three classic shoe silhouettes constructed entirely from a single material: EVA. Since then, the brand has expanded to offer a variety of silhouettes for adults and kids in futuristic fabrics, available to consumers in 30 countries worldwide.
Known for their 'Keep it Lite' and Beast-Free (aka. PETA Approved Vegan) footwear, Native Shoes has made a name for itself both locally and internationally, and, recently, opened their first-ever retail location in their hometown of Vancouver.
Located at 14 Water Street in Gastown, shoppers at the new Native Shoes store can expect a minimalistic yet sustainable space.  The design inspiration draws from Native Shoes' west coast roots, pulling in natural wood for fixturing and an incredible moss wall sourced from the forests surrounding Vancouver.
In line with the Keep it Lite mantra, the store will feature a large-scale 'gumball machine' installation to display Native's classic Jefferson shoe, and will foster an interactive and design-driven atmosphere.  The Gastown store will also offer customers an engaging retail experience with a dedicated community space to host pop ups with artists and like-minded brands.
Modern Mix Vancouver was invited to Native Shoe's opening party – see photos from the new store below: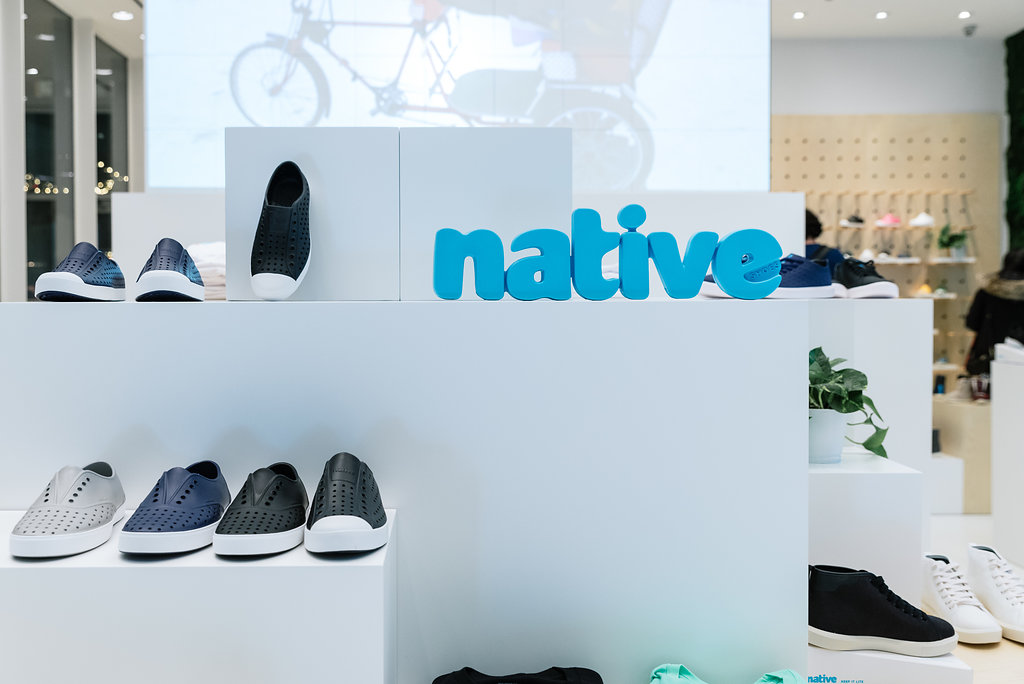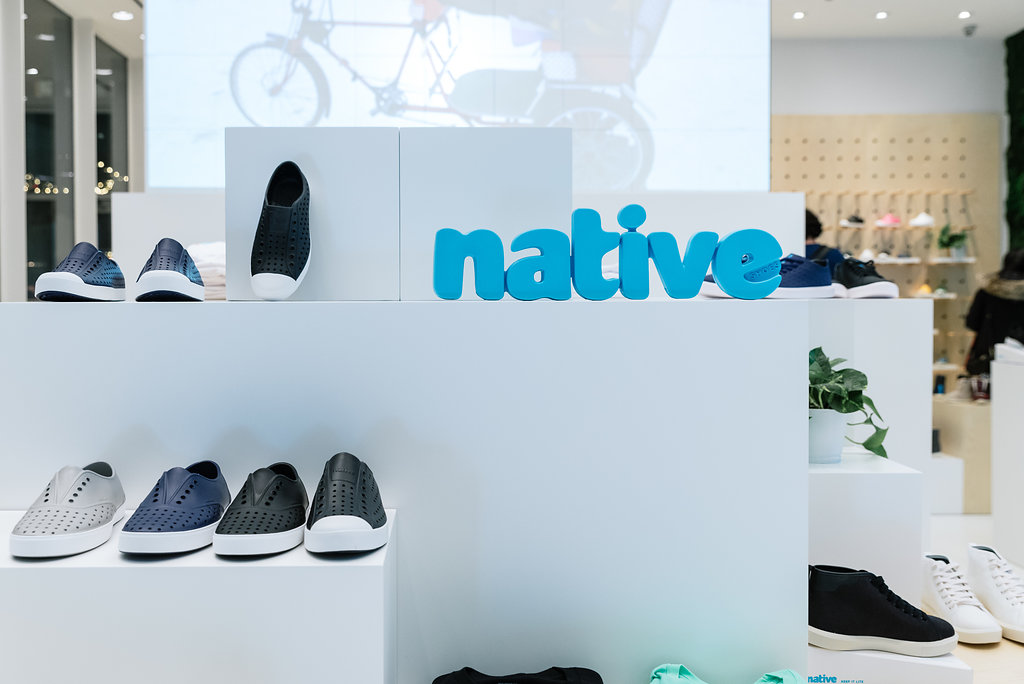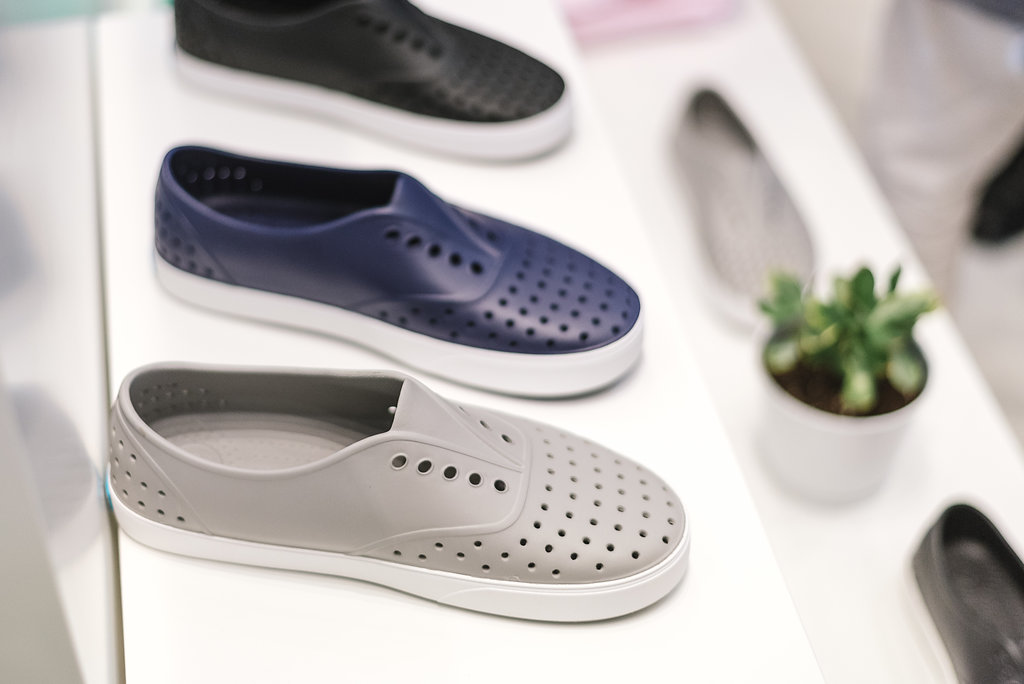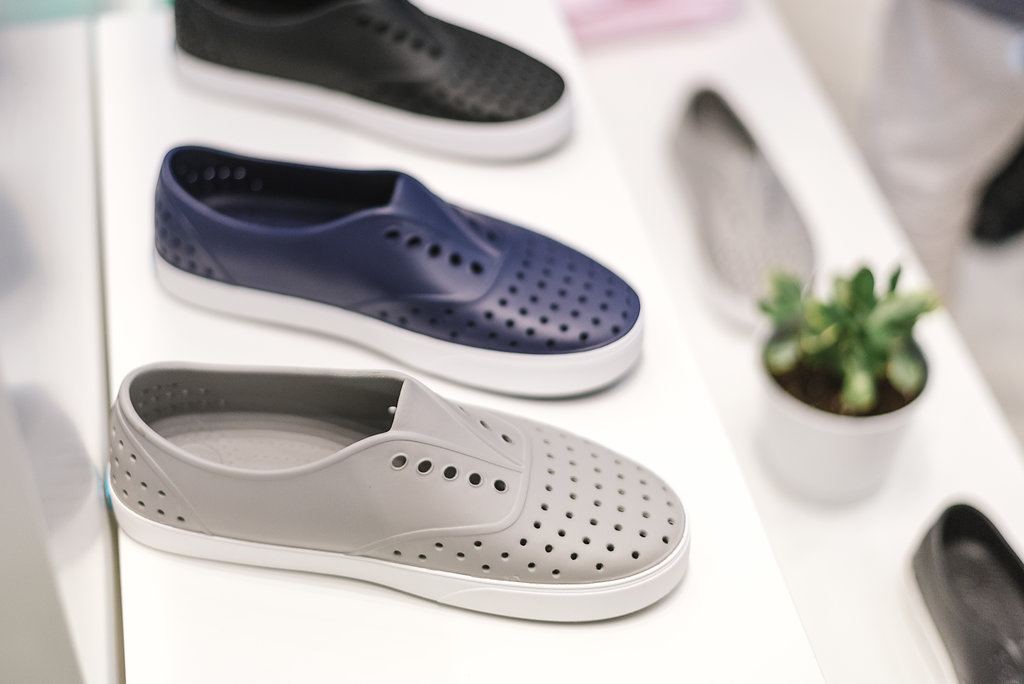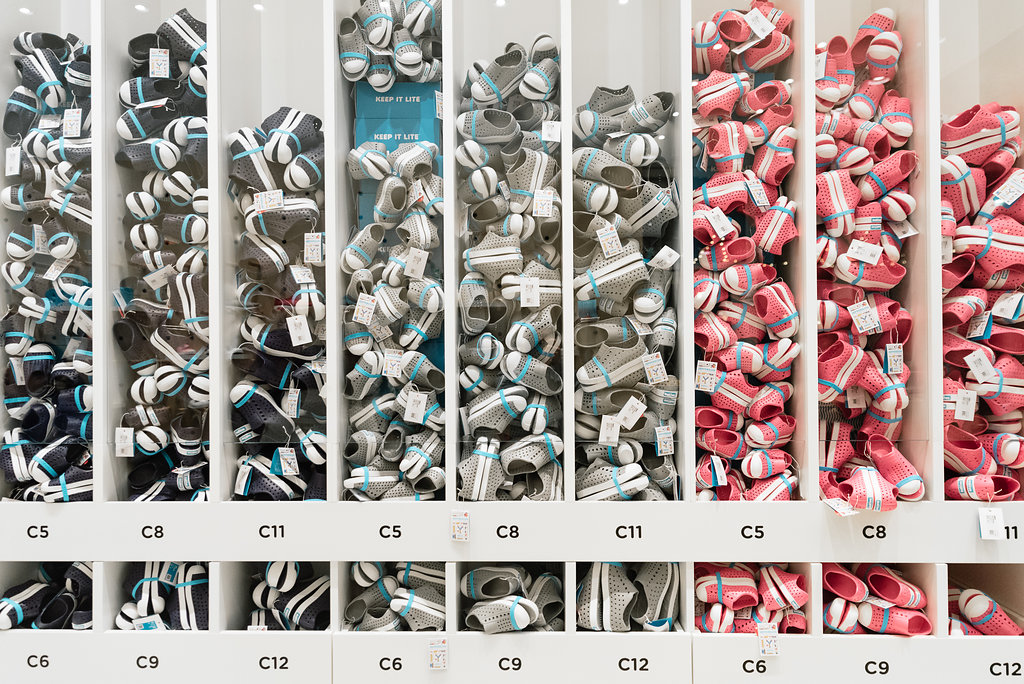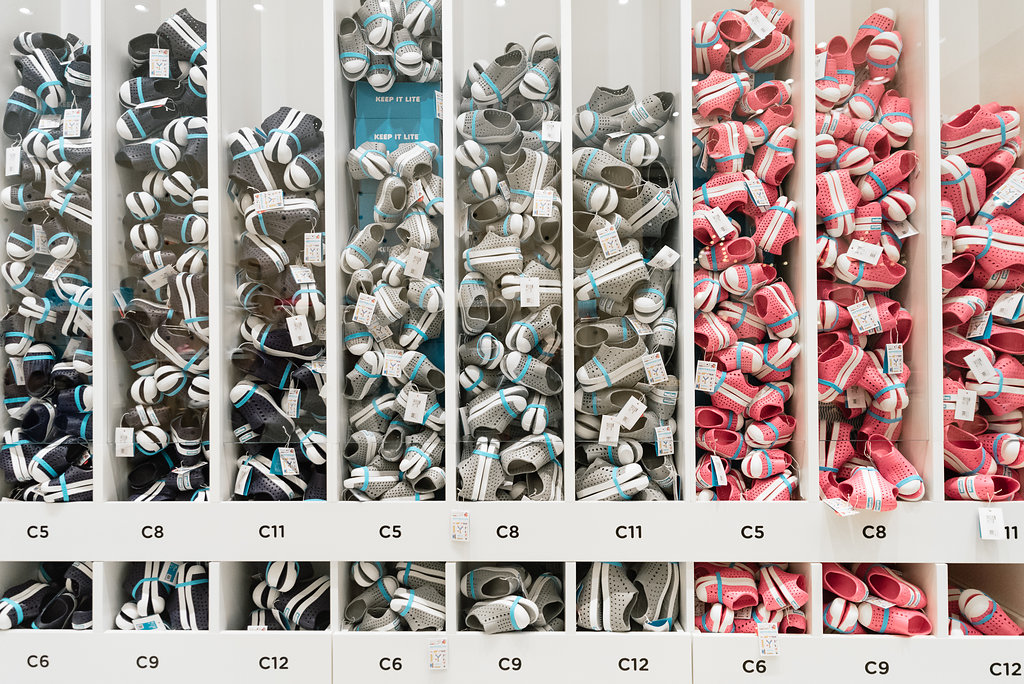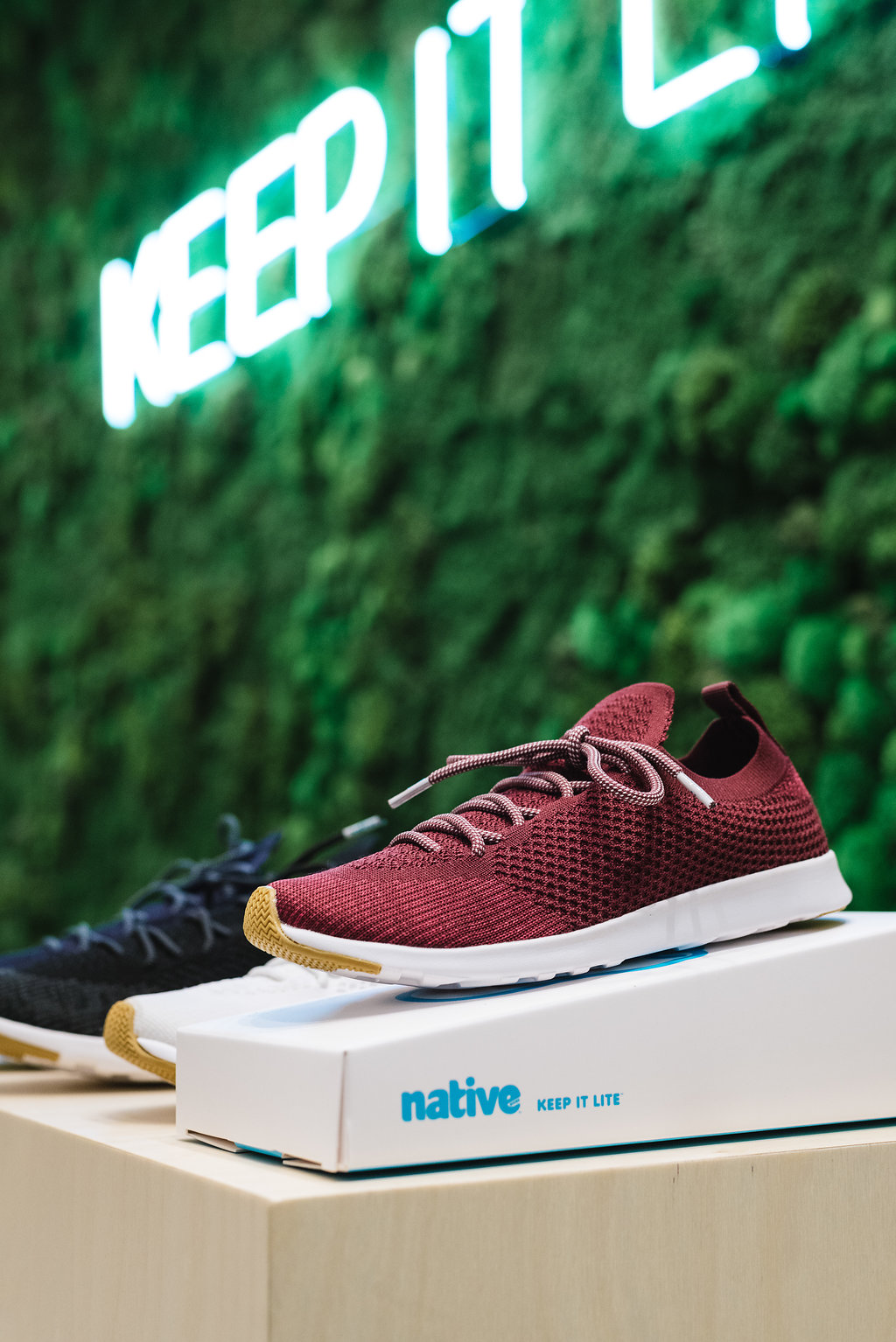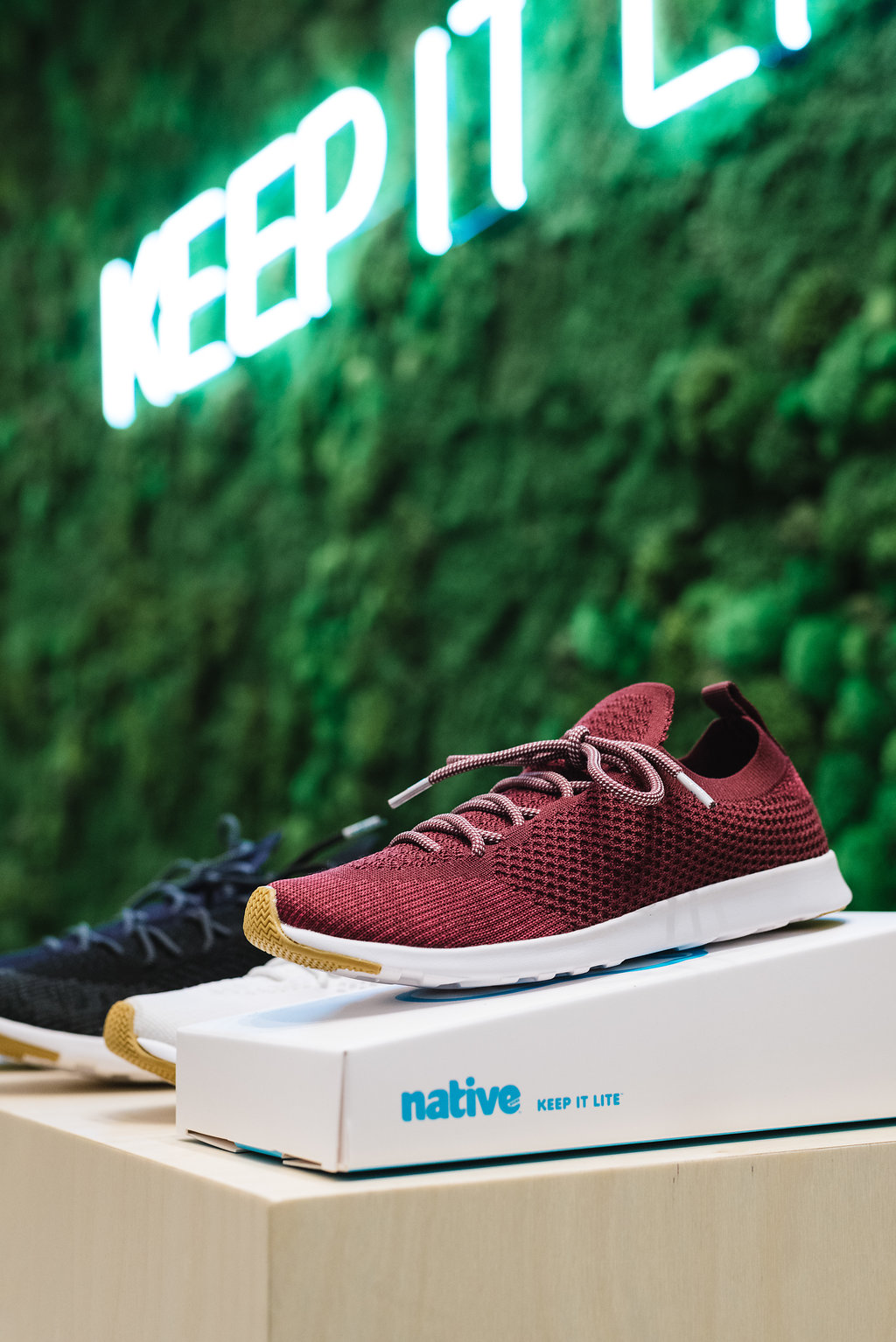 For more information, visit:  nativeshoes.com, or shop in-person at 14 Water Street in Gastown.
==
Photography Credit: Ben Owens Photography
SaveSave
SaveSave
SaveSave