Alice + Whittles is a Toronto-based footwear brand, specializing in fair-trade rubber boots sold in boutiques across Canada. Behind the clean lines and modern design that identify the brand's signature minimalist rainboot, there is an interesting story of international aid, human rights, and sustainability.
Founders Nicholas Horekens and Sofi Khwaja both worked for the UN Refugee Agency when they came up with the idea for Alice + Whittles. As they saw first-hand the disruption and displacement caused by economic volatility, the duo wanted to think outside the box and tackle instability from the root of the cause. Yes, providing on-the-ground aid in the midst of a crisis is crucial. But, what if something could be done about the instability itself?
As UN emergency relief staff, Nicholas and Sofi were humbled by the resilient and resourceful refugees, who, even in the harshest conditions, with few resources and opportunity, were able to make the most of their situation. Inspired by their resilience, perhaps Nicholas and Sofi could make a positive impact in the world of business; to level the playing field for budding entrepreneurs who may not otherwise have access to fair wages, training, and loans? Rather than helping the people, could they help them, help themselves?
Alice + Whittles Sustainable Rainboots
Nicholas and Sofi brainstormed sustainable, long-term solutions to the inequity and hardship the people they encountered were exposed to. They came up with Alice + Whittles, proactively embracing fashion as their medium to incite positive change through business.
Leaving their post at the UN, Nicholas and Sofi started off with espadrilles as their footwear of choice, spreading their operations between India (for fair-trade cotton) and France. Although there seemed to be a demand for fair-trade footwear, the logistics of spreading operations between two highly regulated countries wasn't a sustainable business model and was challenging to scale. So, taking everything learned from this initial experiment, they then moved into designing rubber boots, basing their operations in Horana, Sri Lanka where rubber is a main industry.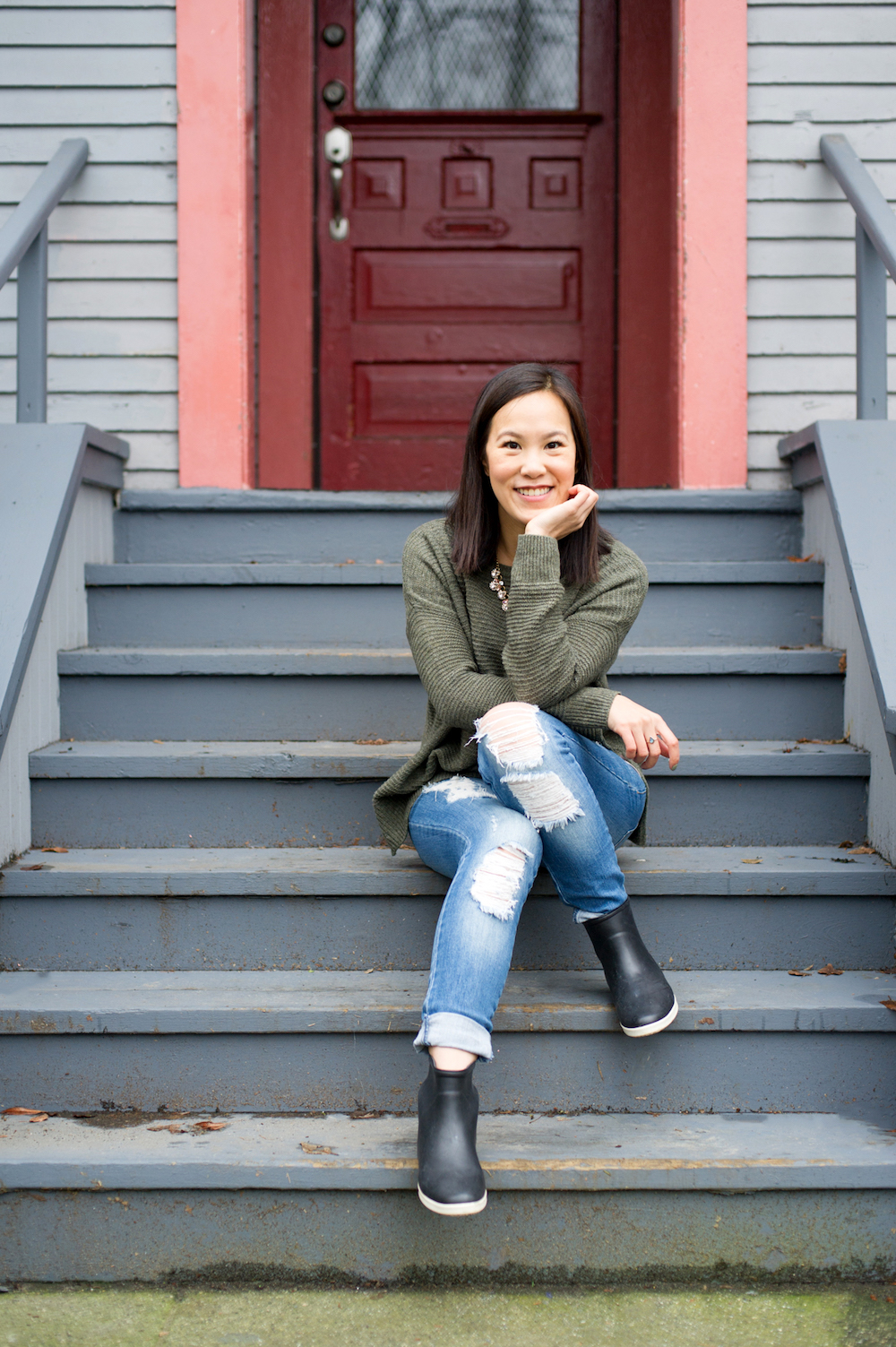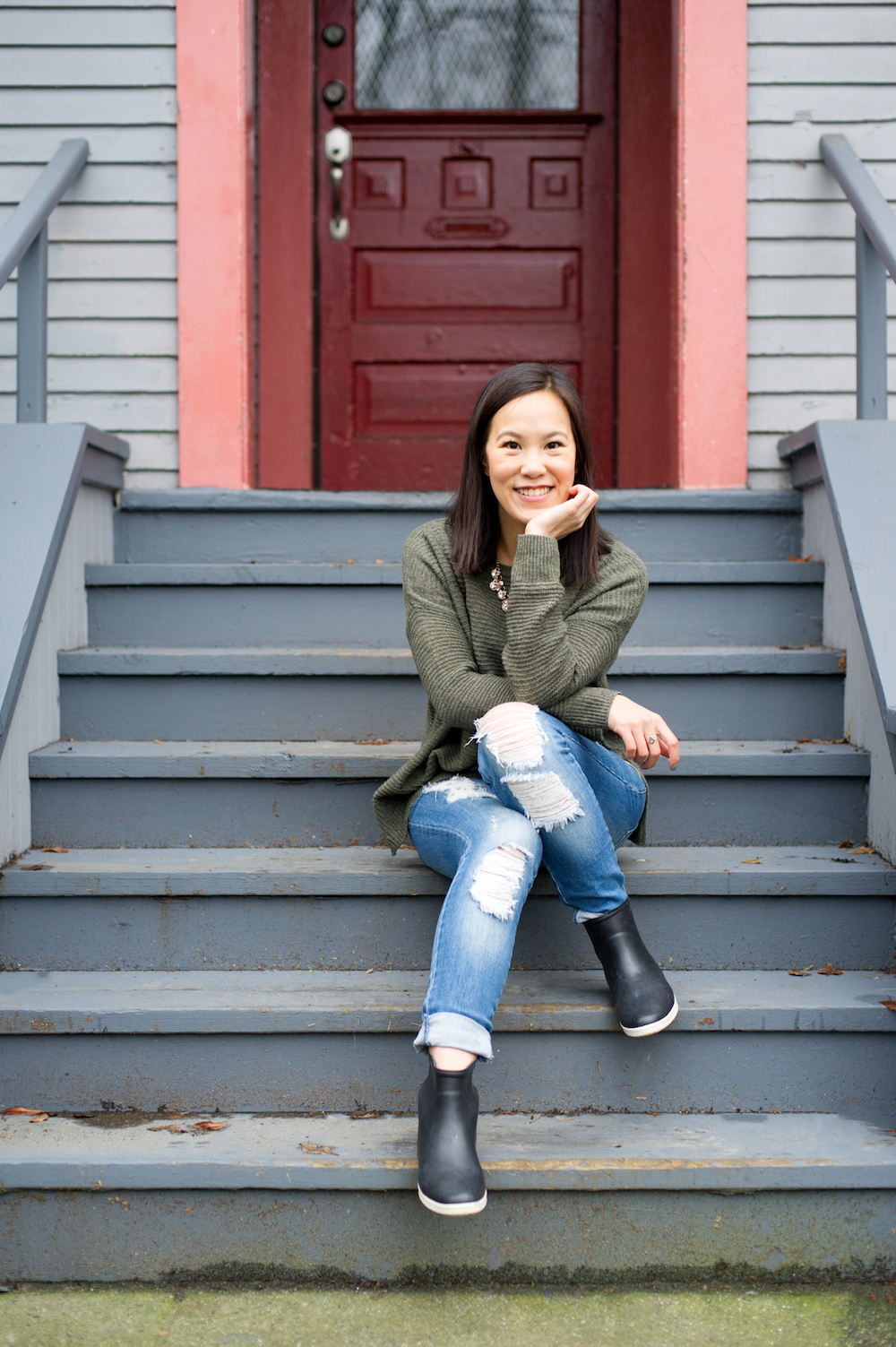 Unlike other buyers of this material (in the tire industry, for example), Alice + Whittles sources their rubber directly from rubber manufacturers. There are no brokers involved or middlemen who take an unfair cut of sales away from those who deserve it the most.
Working with the Fair Rubber Association, Alice + Whittles pays 3x fair market value for each kilogram of rubber. This means, for every $1 market value of rubber, Alice + Whittles spends $3. The extra premium goes towards a community fund, where, at the end of every year, the individual communities are empowered to decide what to do with the funds. Projects that Alice + Whittles have helped fund include the building of wells for better access to fresh water, a bridge to connect the community to the hospital, and a community centre with wifi. In addition, Alice + Whittles has a long-term relationship with a trusted, family-run factory that provides fair pay, safe work conditions, and improvements to environmental standards, all the while creating beautiful products that are adored by customers.
Alice + Whittles Rainboots Review
In fact, it was the simple and minimalist look of Alice + Whittles ankle rubber boots which first caught my eye. The Classic Boots have an Alice + Whittles plaque on the ankle, but every other pair has no branding at all. They were designed for "slow-fashion", to have the longevity and timelessness of a high quality, well-crafted boot. By tapering at the toes, they have a slightly slimmer and more modern fit than other rainboots. The rubber is smooth, premium, and, lightweight. Designs are timeless, usually only one colour with subtle accents.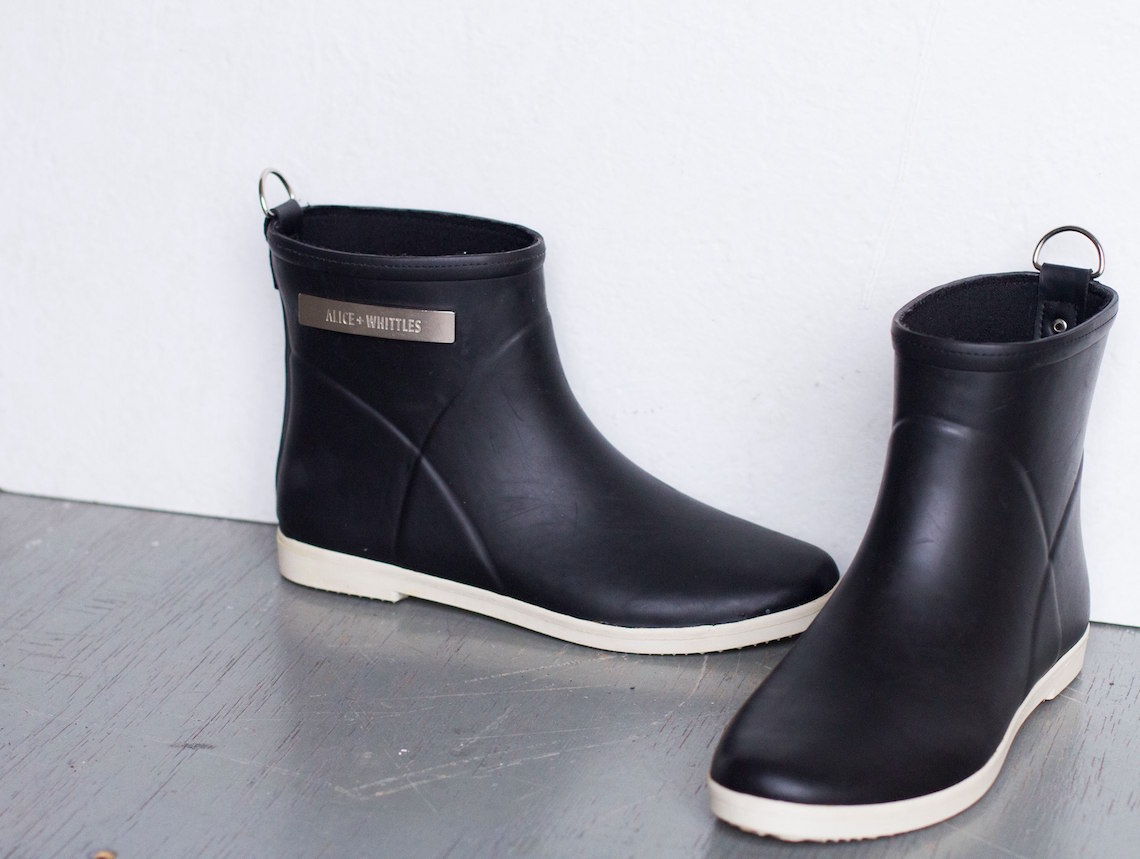 Given Nicholas and Sofi's dedication educating the consumer in shopping for ethically made products, it's no surprise that there is a big educational opportunity in children's apparel. In the near future, Alice + Whittles will be launching a children's rainboots collection, which they view as an excellent opportunity to make an educational impact on the meaning of sustainability.
Where to Buy Alice + Whittles Rainboots in Vancouver
It may be raining in Vancouver, but for once, I don't mind, because I've found my perfect pair of rainboots.  Shop Alice + Whittles in Vancouver at: The Latest Scoop (all locations), Rowan Sky in Gastown, Umeboshi on Main Street, Gravity Pope in Kitsilano, and Hills Boutique in Kerrisdale.
For more information or to buy online, visit: aliceandwhittles.ca.
SaveSaveSaveSaveSaveSave
SaveSave
SaveSave
SaveSave
SaveSave
SaveSaveSaveSave
SaveSave
SaveSave