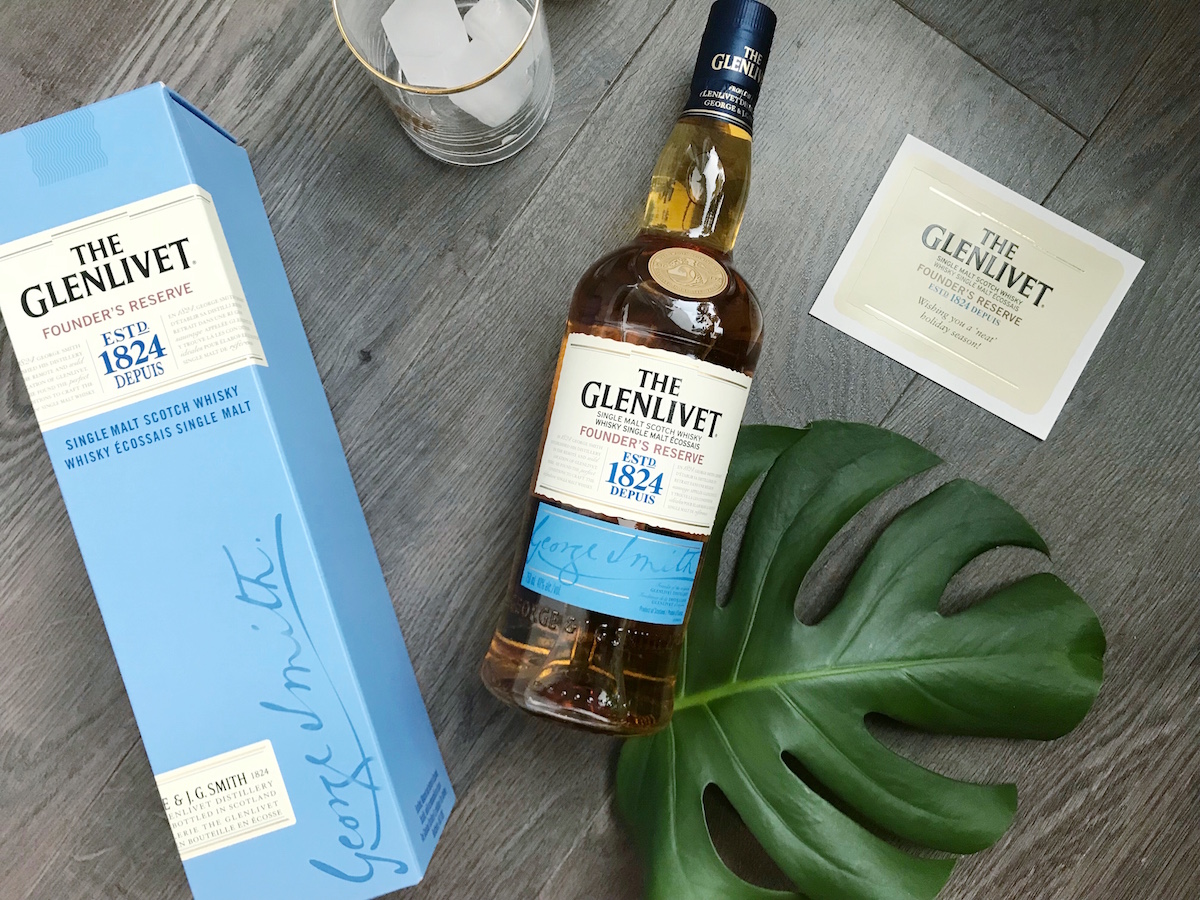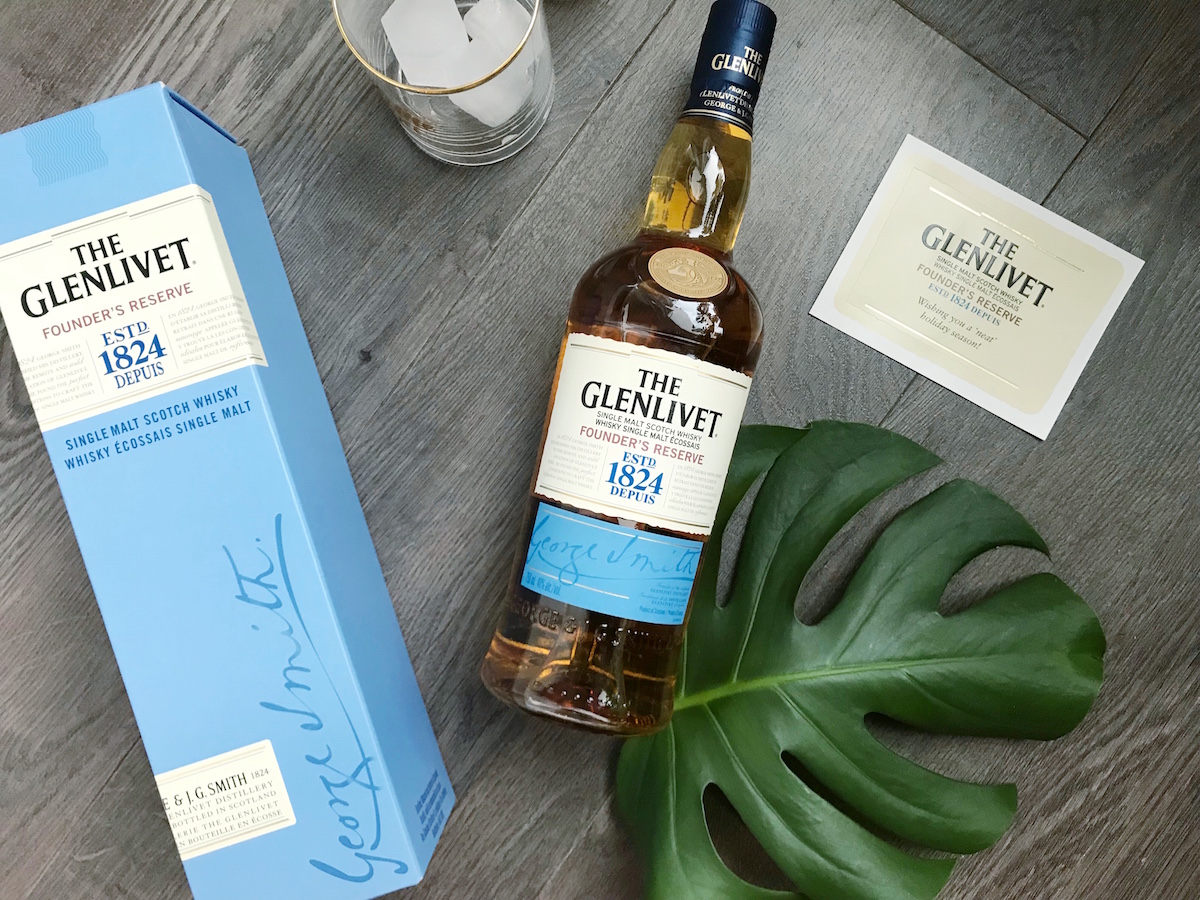 The never-fail, any occasion gift item for my boyfriend is a bottle of scotch.  However,  it can be a bit impersonal to just hand over a bottle of alcohol and call it a day…like we took the easy way out!  Luckily, this holiday season, Glenlivet is upping their gifting game by offering a personalized, complimentary label when you purchase a bottle of the Glenlivet Founder's Reserve or any of the 12-year old to 25-year-old varieties.  
Use the online label maker on the Glenlivet website to create a custom sticker that fits on to most 750ml The Glenlivet products sold in Canada. You can change the size, color and font for a unique look.  After shipping and delivery information is completed, you will receive their free easy-to-apply label in the mail within 10 business days.  When the sticker arrives, just peel off the backing, and stick over the existing bottle label.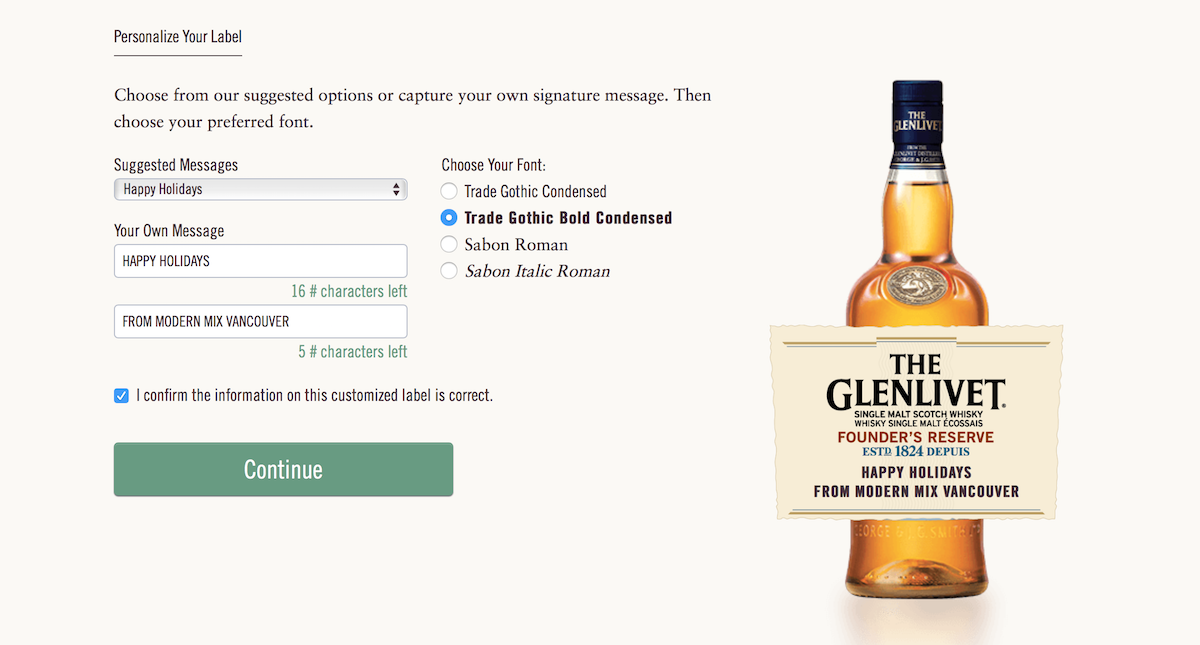 For more information and to make your own label now, visit: theglenlivet.com/en-ca/label-maker.  If you want to get your complimentary custom label in time for Christmas, you'll need to submit your request before December 8th.
SaveSave
SaveSave
SaveSave
SaveSave
SaveSave
SaveSave
SaveSave
SaveSave