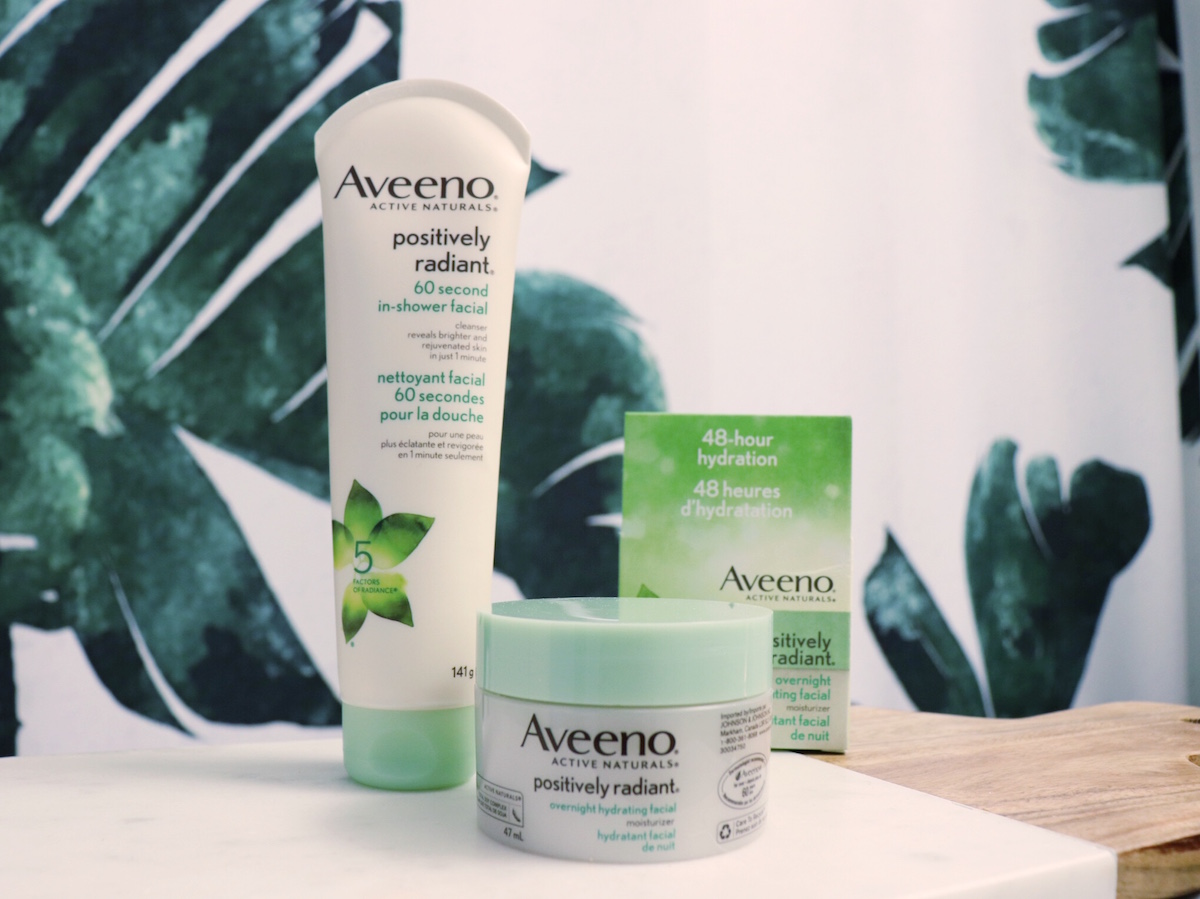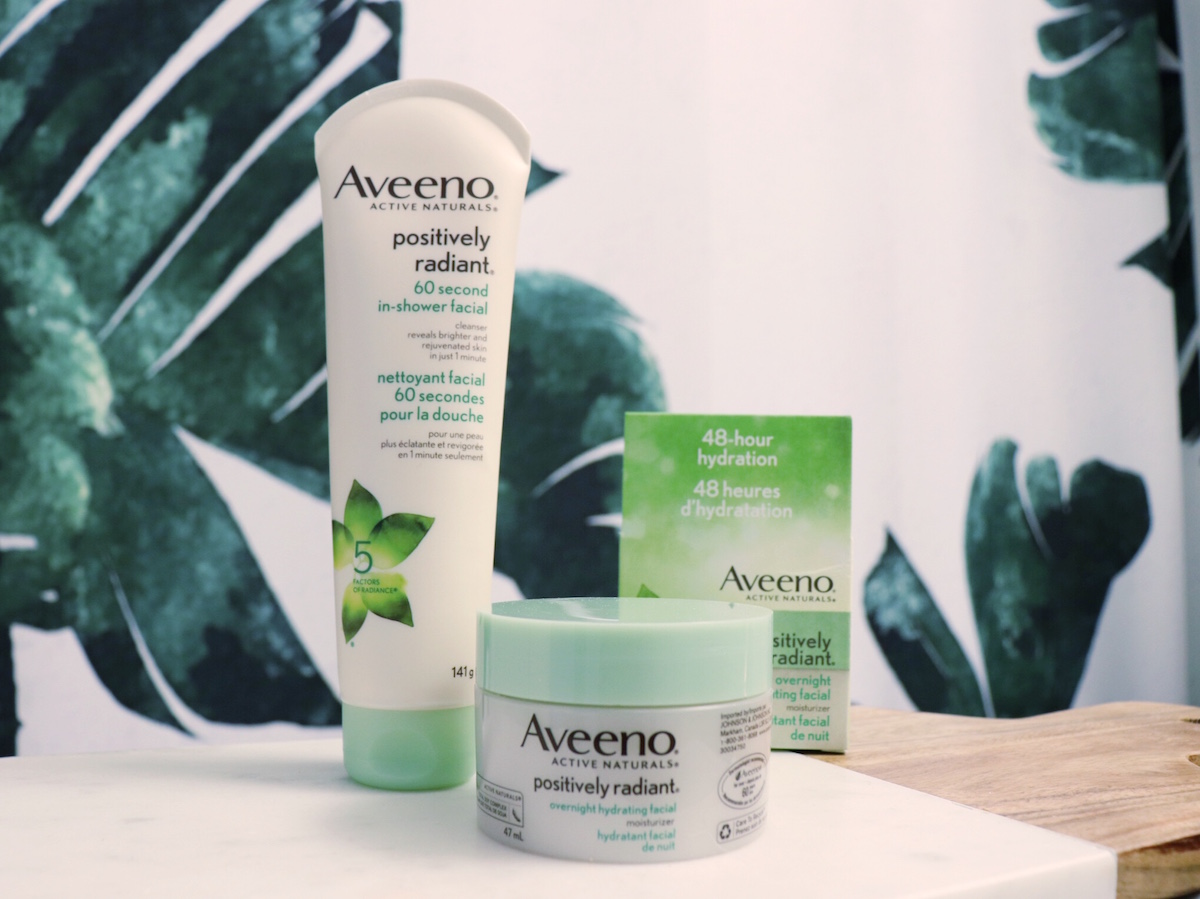 Getting a spa facial or using at-home facemasks are an important part of any skincare routine, but I often don't have the time or patience to sit around waiting for the benefits to be absorbed.
That's why I was excited to team up with skincare brand AVEENO and try out a few quick and convenient at-home spa products, including the POSITIVELY RADIANT® 60 Second In-Shower Facial.
As the name suggests, this creamy exfoliating cleanser is designed to be used in the shower. This product goes beyond a basic cleanser, as you must leave it on for 60-seconds, letting the steam of your hot shower open up your pores while the product deeply but gently exfoliates away traces of dirt, oil and dead skin cells.
The alpha hydroxyy acid (AHA) helps with exfoliation, while the very fine grains gently help with a surficial, manual exfoliation. The product is also made with moisture rich soy and lemon peel extract.
The recommended usage frequency is 1 – 2x/ week. I found that this was the perfect product to use on days that I wash my hair! As I'm putting in my shampoo and conditioner, I let the mask absorb for a minute, and I wash it off at the same time as my hair products.
After using this product in the shower, my skin feels softer!
Another time-saving product in this new AVEENO collection is their POSITIVELY RADIANT® Overnight Hydrating Facial. Rather than having to sit around awkwardly with a mask on, only to wash it off some time later, this mask is designed for overnight use.
The product is formulated to improve all five of your "Factors of Radiance": tone, texture, dullness, blotchiness, and brown spots. When you leave the mask on while you sleep, the nutrients within the formula works on your skin all night long, offering a deeper penetration to hydrate and nourish your skin.
Since I'm getting the benefits of a facial while I sleep; the next morning, I start my day with rejuvenated, radiant, healthy-looking skin.   As the Overnight Hydrating Facial Moisturizer is also designed to be used 2 – 3x/week, it is the perfect companion product to use with the in-shower exfoliant.
For more information about AVEENO products, connect with them on Facebook at: https://www.facebook.com/AveenoCanada, or on the web at Aveeno.ca.
==
This post was written in collaboration with AVEENO Canada.
SaveSave
SaveSave
SaveSave
SaveSave
SaveSave
SaveSave
SaveSave
SaveSave