Not done your Christmas shopping?  Looking for Vancouver Christmas Markets in December 2017? Here's our round-up of Vancouver Christmas Markets and Christmas Craft Fairs taking place in December 2017 for all your last-minute gifting needs.
Vancouver Christmas Market (Nov 22 to Dec 24, daily)
Offering its largest German-themed festivities to date, the 8th Annual Vancouver Christmas Market is back at Jack Pool Plaza in Downtown Vancouver.  This outdoor, seaside market features 75 huts stuffed with sweets, treats and treasures, coupled with live entertainment and holiday attractions, including Canada's first-ever Walk-In Christmas Tree: a 30ft tall tree covered with 36,000 twinkling lights.   The European eats are definitely a highlight, with dishes including: Glühwein (a hot-spiced mulled wine), Bratwurst, Gulasch, Spätzle, Schnitzel, Kartoffelpuffer (potato pancakes), Strudels, and more.
Where: Jack Pool Plaza (Olympic Cauldron) in Downtown Vancouver
When: November 22 to December 24 (daily)
Admission: $10 at the door, children under 6 are free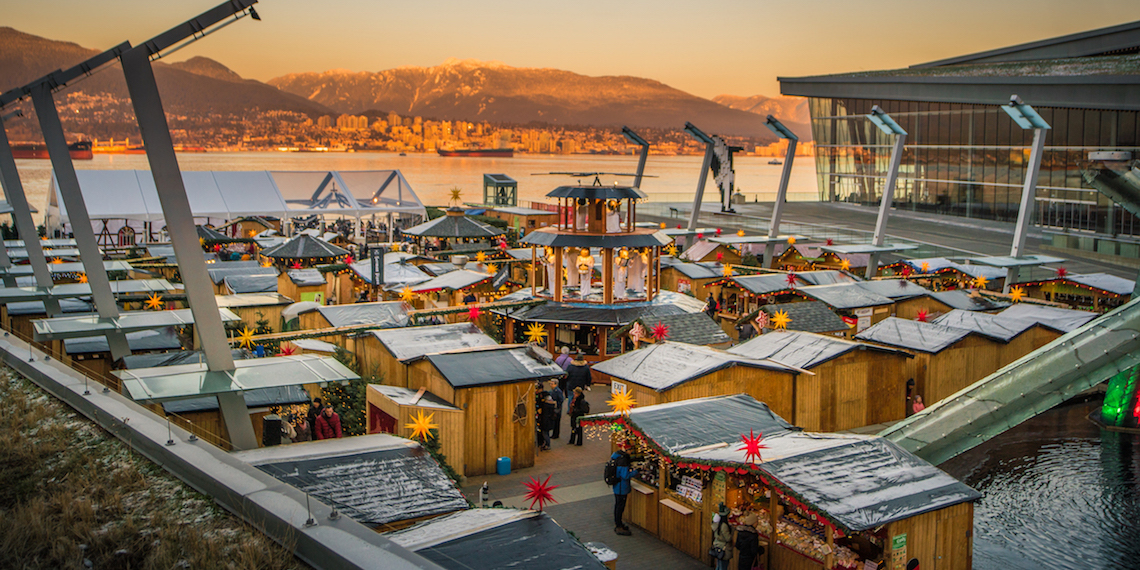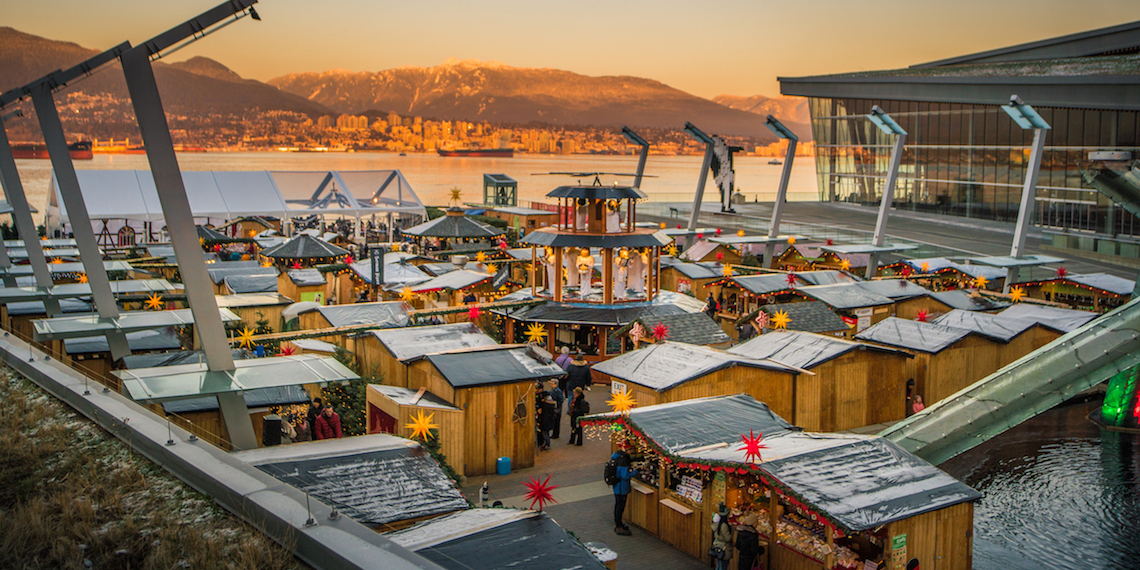 Eastside Flea Holiday Market (Nov 17 to Dec 17, weekends) 
This artisan market with a vintage flair is open every weekend for the holiday editions of their year-round market.  At The Eastside Flea Holiday Market, shop from over 50 local vendors in five showrooms with food trucks, music and drink specials.  Expect to find artisan goods, quality handcrafted items, dried flowers, succulents and plants, preserves, paper goods and artwork, small furniture, handcrafted and vintage jewelry, vinyl records, natural locally-made body care, vintage clothing, collectibles and more.
Where: The Ellis Building in East Vancouver at 1024 Main St
When: November 17 to December 17 (every weekend)
Admission: $3 at the door, $5 for a weekend pass
Toque Holiday Fundraiser & Craft Fair (December 1 to 3)
Western Front is one of Canada's leading artist-run centres for contemporary art and new music.  Toque is their annual holiday fundraiser and craft fair, this year showcasing 30 Vancouver-based artists and designers with wares ranging from textiles, ceramics and jewellery, to books, bags and home & body products.  Proceeds support Western Front's year-round art and music programs.
Where: 303 E. 8th Ave
When: December 1 – 3, 2017
Admission: By donation
The Modern Localist (December 2 & 3)
Hosted by local brands Lōa Skin Care and Keltie Leanne Designs, The Modern Localist is a free holiday marketplace featuring Vancouver-based makers and designers, curated to reflect the sensibilities of the modern local shopper.  This is a small, new holiday market in Vancouver, featuring a modern collective of locally-minded influencers promoting and celebrating small businesses and the creative minds behind them.  Expect to find jewellery, clothing, skincare, baby and home products.
Where: 163 W. Pender Street
When: December 2 & 3, 2017
Admission: Free!
Make It! Show (Dec 7 to 10)
Supporters of the handmade revolution can shop at the Make It! Show, returning to the PNE Forum this fall.  With over 265 exhibitors (fondly known as 'Makies'), Make It is a fun, upbeat shopping experience that showcases artists, crafters, and makers from all over Canada. Additional perks include a beer garden, good music, and food trucks.
Where: PNE Forum in East Vancouver
When: December 7 to 10, 2017
Admission: $8 at the door, $5 online, children under 12 are free
Got Craft? (Dec 9 & 10)
Got Craft? aims to bring together a community that fosters handmade and D.I.Y. culture.  The holiday edition of this twice-a-year market will feature over 75 handmade designers, craft workshops, tasty treats and music.
Where: Maritime Labour Centre 1880 Triumph Street
When: December 9 & 10, 2017
Admission: $5 at the door, $3 online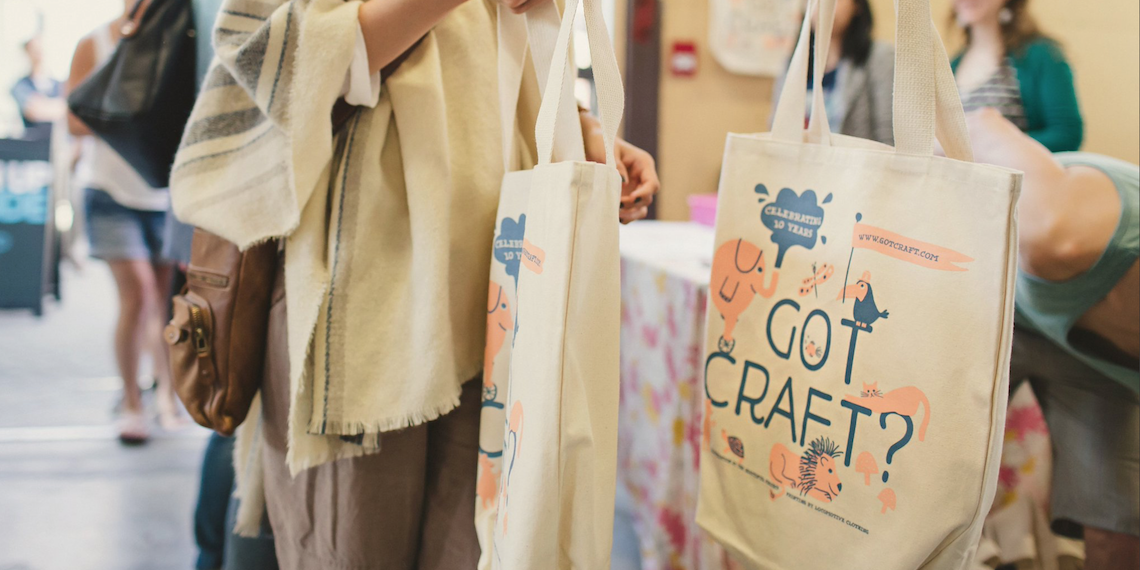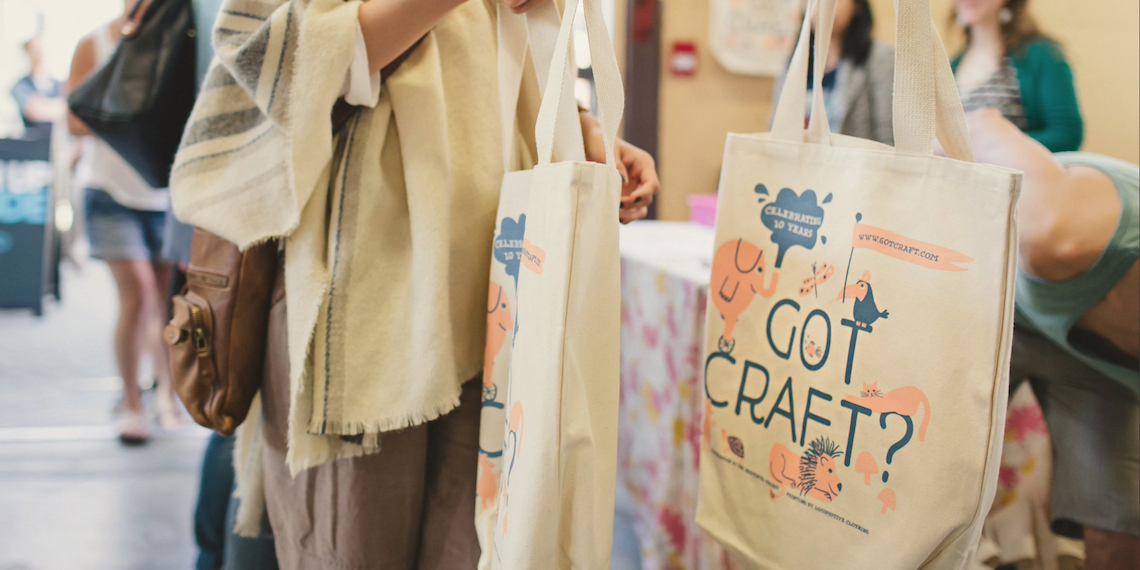 Fall for Local Holiday Market (Dec 9 & 10)
Join Fall for Local for a two-day "shop small" pop-up event on the North Shore to discover some of Vancouver's best independent brands.  The first 50 guests each day will receive a free Local Canvas Tote Bag.  Other perks include a free gift wrapping station and a free DIY station by Il Fioraio Floral Design.
Where: The Pipe Shop in North Vancouver
When: December 9 & 10, 2017
Admission: $5 at the door, $3 online, children under 12 are free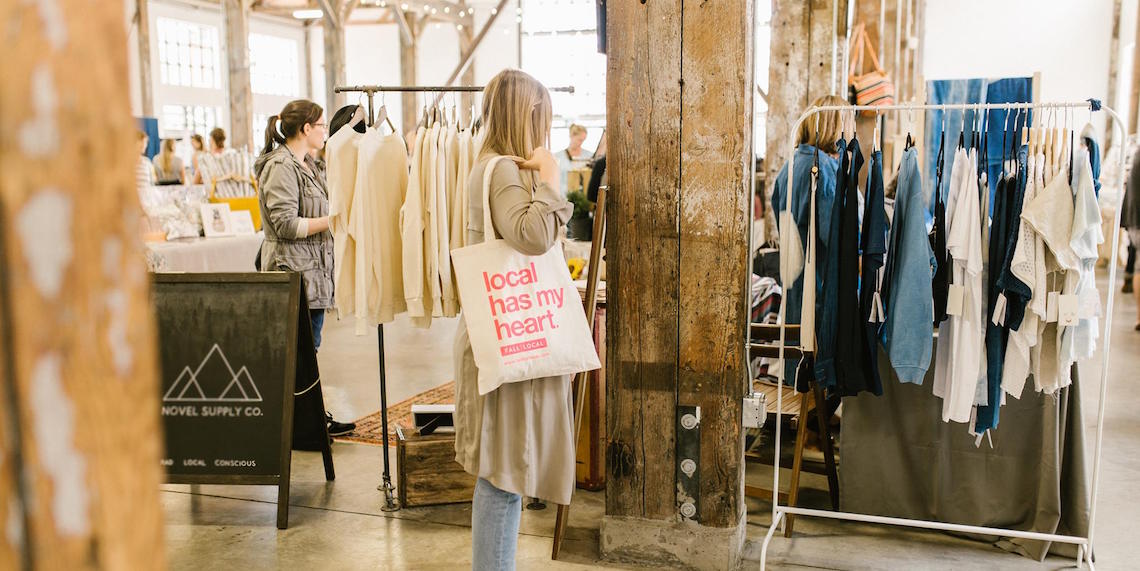 Shiny Fuzzy Muddy (Dec 9 & 10)
Shiny Fuzzy Muddy is hosting its 15th annual holiday market at Heritage Hall on Main Street.  Shop from over 25 Canadian artisan vendors who are passionate about the intersection of art, craft, and design. Why the interesting market name? 'Shiny' refers to jewelry, 'Fuzzy' to clothing, and 'Muddy' to pottery.  Expect to find all of the above at this market.
Where: Heritage Hall in East Vancouver
When: December 9 & 10, 2017
Admission: $3 at the door
Weirdos Holiday Market (Dec 16 & 17)
The Weirdos Holiday Market will showcase an eclectic array of unconventional gift ideas, from the delightfully quirky to the downright macabre.   For example: pottery pieces fused into the shape of human mouths, mushroom-themed jewelry, mounted insects, smudge sticks, and out-of-print alternative books.  At this not-so-typical "holiday" market, shoppers can also enjoy a tarot card reading by Erin Karl, tasty tamales topped with fermented vegetables from popular secret pop-up restaurant, HandTaste Ferments, and opt to take off the chill via hot chocolate or a drink from the bar.
Where: Betamax Art Studios at 2244 East Hastings St
When: December 16 & 17, 2017
Admission: $2 at the door
SaveSave
SaveSaveSaveSaveSaveSave
SaveSave
SaveSave
SaveSave