A rowing-inspired fitness studio has opened in Vancouver!  Club Row is a first-of-its-kind workout that choreographs rowing motions to the beat of dance, hiphop and rap music.  Think: a rowing workout meets a sweaty dance party at an underground club.
Sound familiar?  The workout is inspired by the beat, intensity, and choreography of a spin class, but emphasizes a full-body, low-impact workout from rowing motions instead of cycling.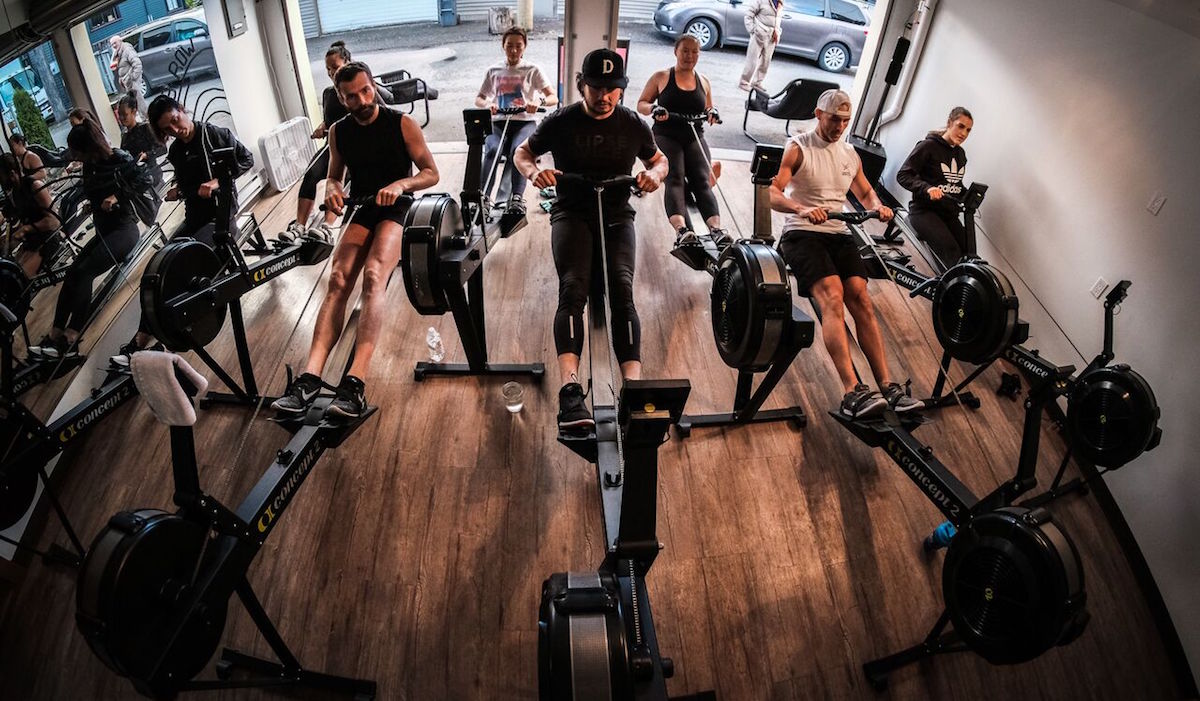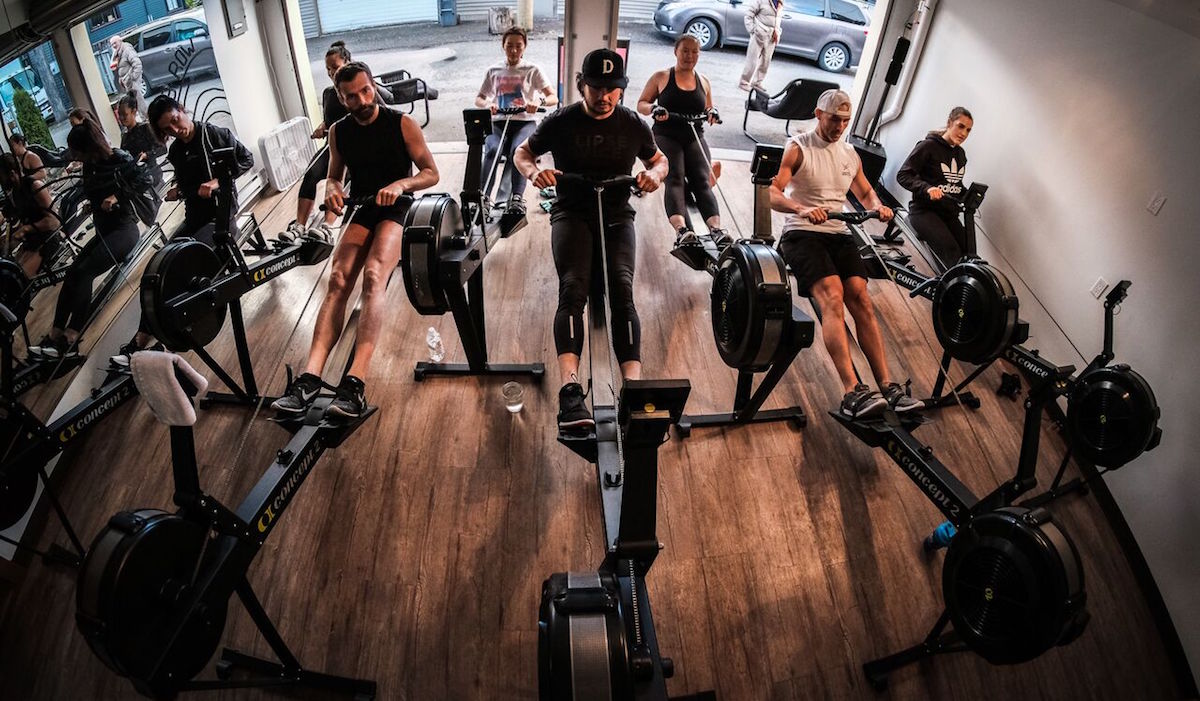 Club Row was founded by Vancouverite Nathan Morris, the owner of Driftwood Athletics in Burnaby, an instructor at Tight Club, and overall, a friendly and well-known face in the local fitness community. Nate started rowing on the machines at his athletic studio because he was looking for an low-impact cardio workout that wouldn't agitate his knees.   He was a fan of longer cardio sessions, but with rowing, he noticed that most competitive races last for less than six minutes, a very short, but intense burst of cardio.  So what if he could take the full-body benefits of rowing, but extend it to a full workout, and make it fun?
One day he started blasting his rap music while rowing on the machine to the beat and people joined in.  Thus sparked the idea for Club Row.
Operating his first classes out of a garage, and making numerous appearances at local events, including Lululemon's Seawheeze, Club Row is the equivalent of a spin cycling class, but with rowing machines rather than stationary bicycles.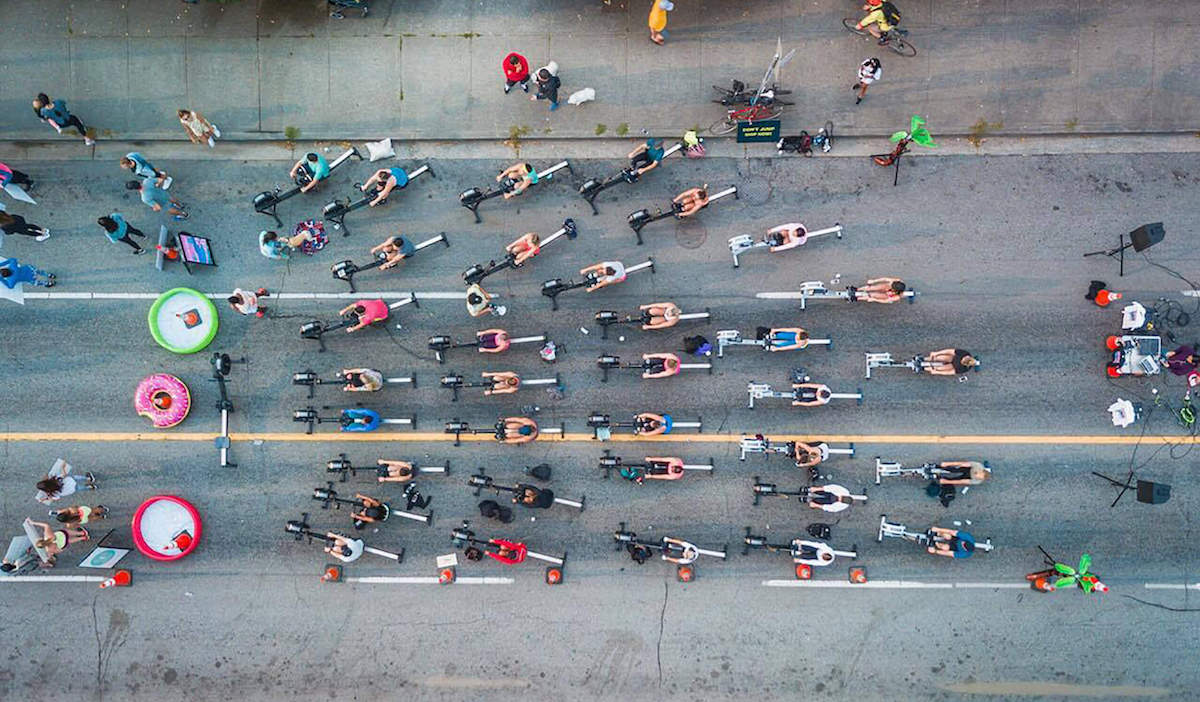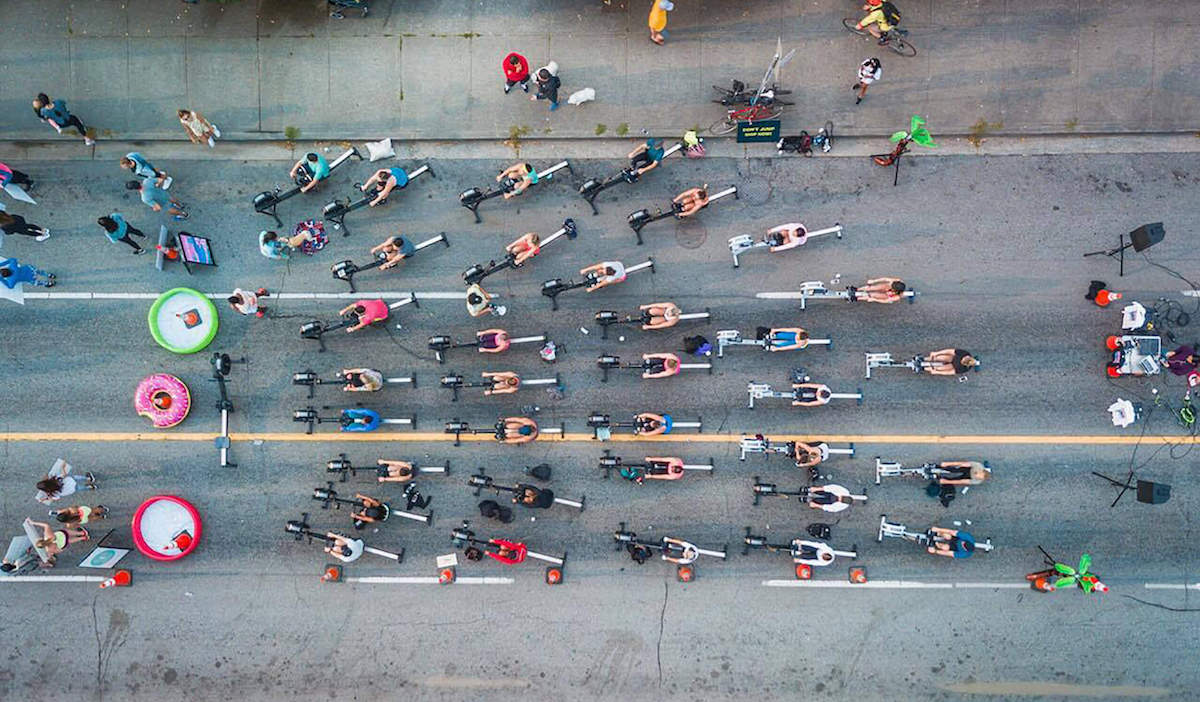 A nod to the studio's roots in the garage, the permanent studio location of Club Row at 211 E. Georgia Street is underground, with cement walls and floors, highlighted by their signature fun and tropical pink branding with pineapples and flamingos.  According to Nate, rowing has the impression of being an intense, intimidating and competitive sport, so he wanted to make the vibe of Club Row as friendly and welcoming as possible.
The 45-minute class takes place in the dark, with only candles for lighting.  You are seated low to the ground for the duration of the workout, with your feet strapped into pedals in front of you, as both of your hands pull on a T-shaped handlebar.  The entire workout is made up of the motion of sliding back and forth on a seat, using your legs to push you backwards, as you smoothly pull the handle bar back with you. If everyone in the class goes at the same pace and follows beat, you can see the synchronized movements of your entire "crew".
The muscles targeted in this workout is 60% legs, 30% core and 10% upper body, but given that your legs and thighs are generally much stronger than your upper body (especially in women), I felt the most sore in my arm muscles after the workout.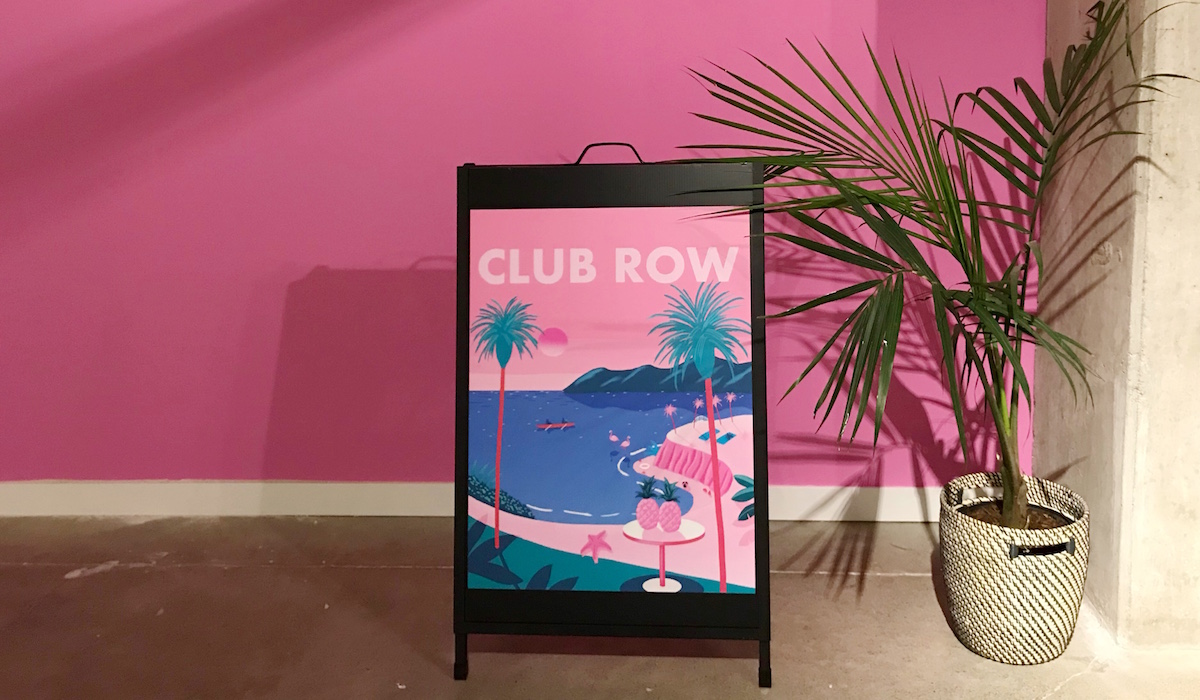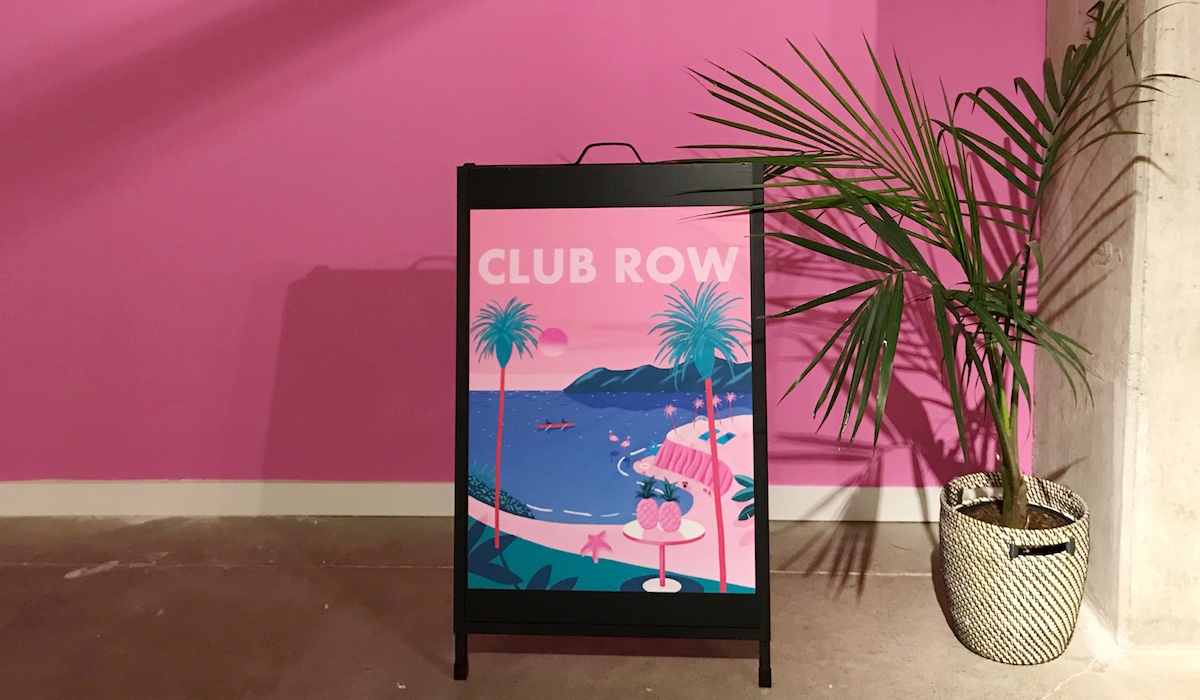 Many of the instructors at Club Row are veterans in the Vancouver fitness scene, including Michael Kong, of Tight Club and Ride Cycle Club, and Shawna Olsten, formerly of Cadence Cycling Studio.  Never rowed before? Not to worry! Every class begins with a rowing demonstration by your instructor so you can first find your form, then the beat.
Unlike indoor cycling and yoga, which were brought to Vancouver from elsewhere, Club Row is a completely original concept, a first-of-its-kind, made-in-Vancouver experience.   Not surprisingly, the feedback has been phenomenal thus far, with most classes selling out since their launch.  Nathan hopes to bring Club Row to fitness hubs including Los Angeles and New York City – so if you hear of it getting big, know that this first started in Vancouver!
Club Row is located at 211 E. Georgia Street.  Clases begin at $21 for a one-time drop in, with a monthly unlimited option for $209.  For more information, visit: clubrowfitness.com.
SaveSave
SaveSave
SaveSave
SaveSave
SaveSave
SaveSave
SaveSave
SaveSave
SaveSave