Tanglebank Gardens was opened in 1996, as a small family-owned greenhouse project belonging to a horticulturist husband and landscape artist wife.  The garden organically grew in size and popularity, and in 2012, Brambles Bistro was opened, along with a sizeable giftshop full of home and garden-inspired goods.
Now a must-visit destination in Abbotsford, visitors to Tanglebank Gardens come for the plants for sale, the hospitable and knowledgable staff, the farm-to-table menu items, and a little bit of shopping . In the winter, Tanglebank hosts DIY classes (ie. how to make your own terrarium) and is also often booked for holiday parties.
This was not Modern Mix Vancouver's first visit to Brambles Bistro – we also came here on a Fraser Valley day trip in 2015 – but our first time ordering from the brunch menu.
The Breakfast BLT Sandwich ($16.50) was made with toasted sourdough bread (crispy on the outside, but soft and warm on the inside) with over easy eggs, tomato, and butter lettuce.  The bacon comes from Davis Meats, an Abbotsford butcher shop. We loved the roasted garlic aioli which adds flavour to the sandwich.  The side of roasted potatoes is served with house-made ketchup; you have the option to substitute the carbs with a side of fruit. We also had the Huevos Rancheros ($16) – sunny side eggs stacked on top of flour tortillas, mashed yams, charred Chilliwack sweet corn, and black beans.  The side of Pico De Gallo, and Avocado & Salsa Verde are both made in-house, with local ingredients where possible.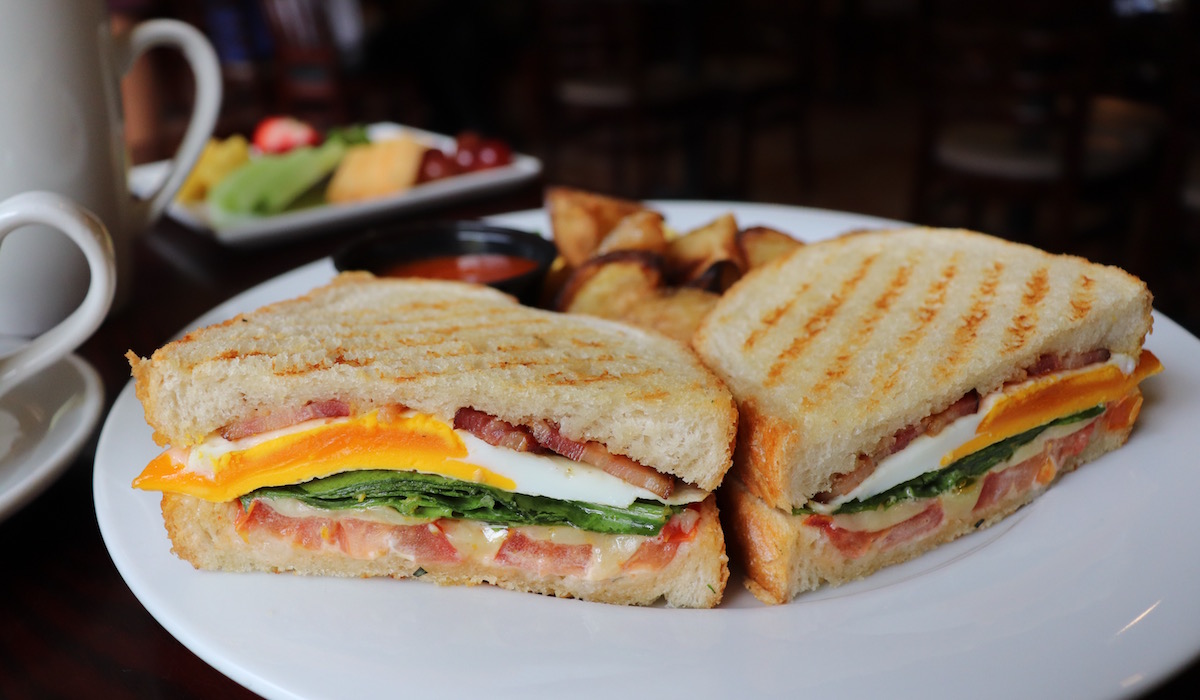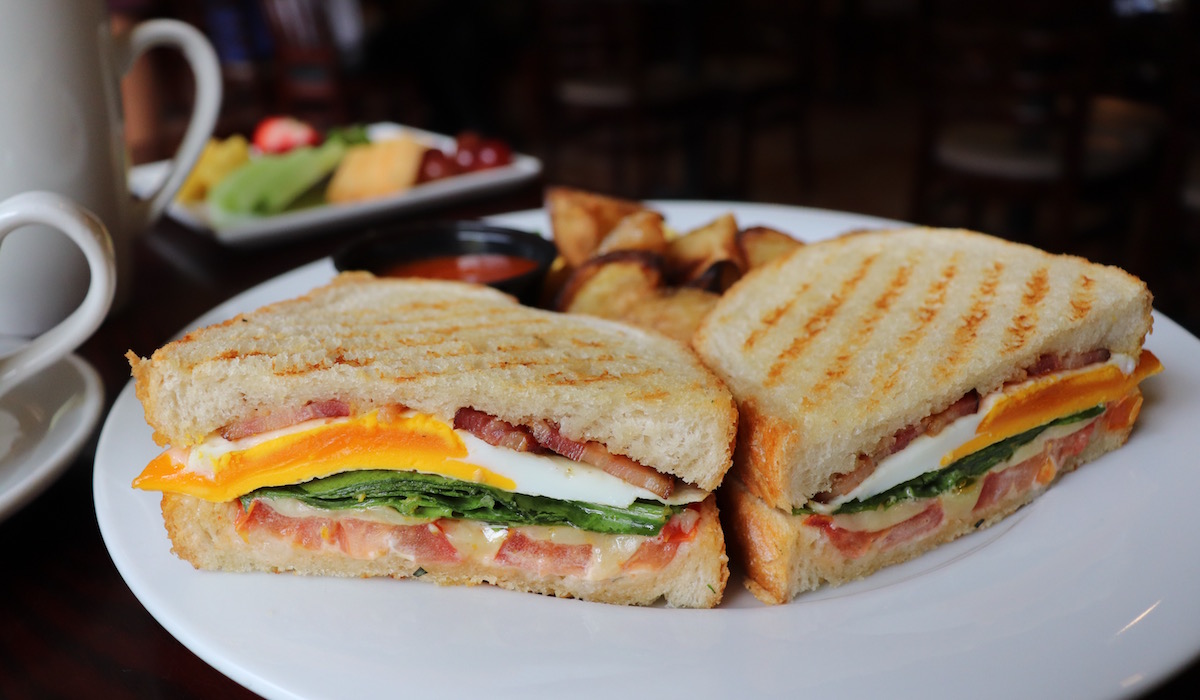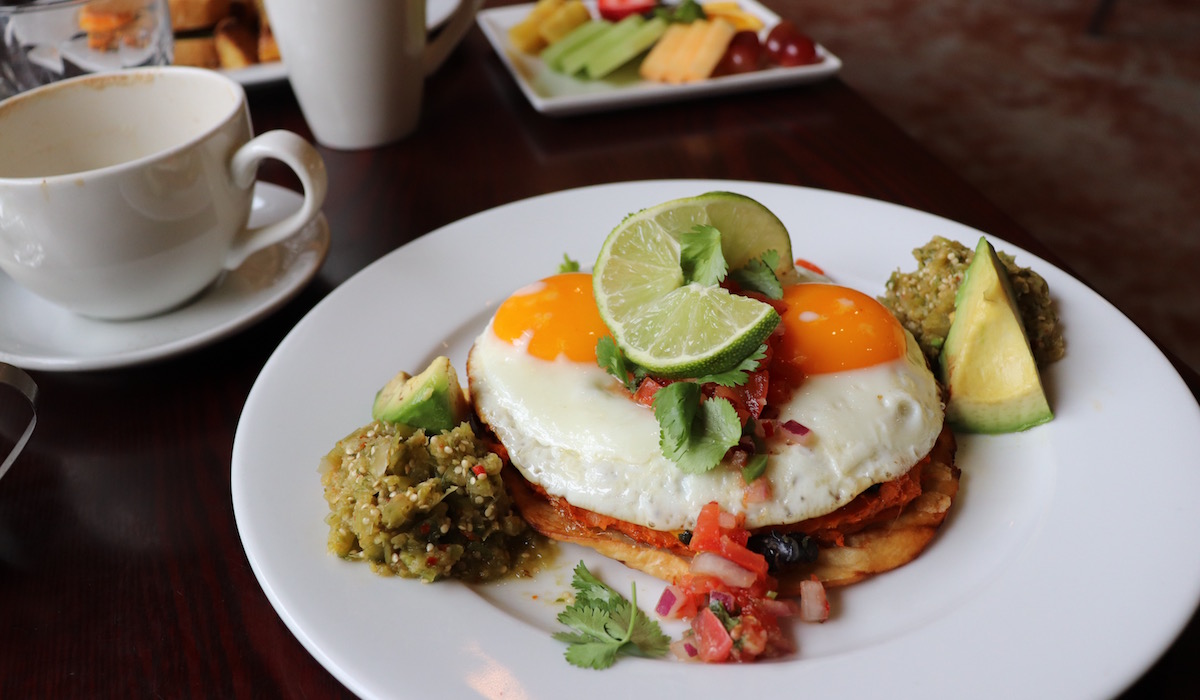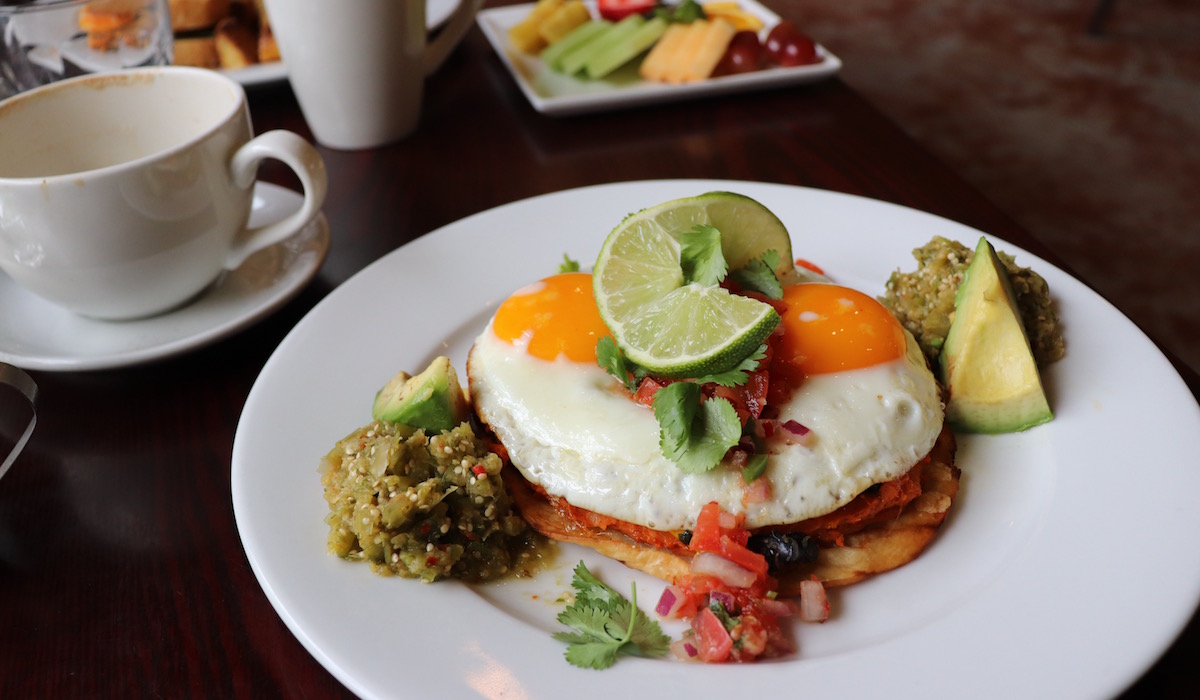 For more information on Tanglebank Gardens or Brambles Bistro, head to: tanglebank.com or visit in person at 29985 Downes Rd in Abbotsford, BC.
SaveSaveSaveSave
SaveSave
SaveSaveSaveSave
SaveSave