From the founders of Wildebeest, Bufala and Lucky Taco comes Vancouver's newest restaurant and beer hall, Bells and Whistles. Situated in the Fraser Street neighbourhood of Vancouver's eastside – which has become one of the local foodie hubs in the city – Gooseneck Hospitality's latest restaurant venture seats 150 guests in a 3,000-square-foot dining room and wrap-around heated outdoor patio.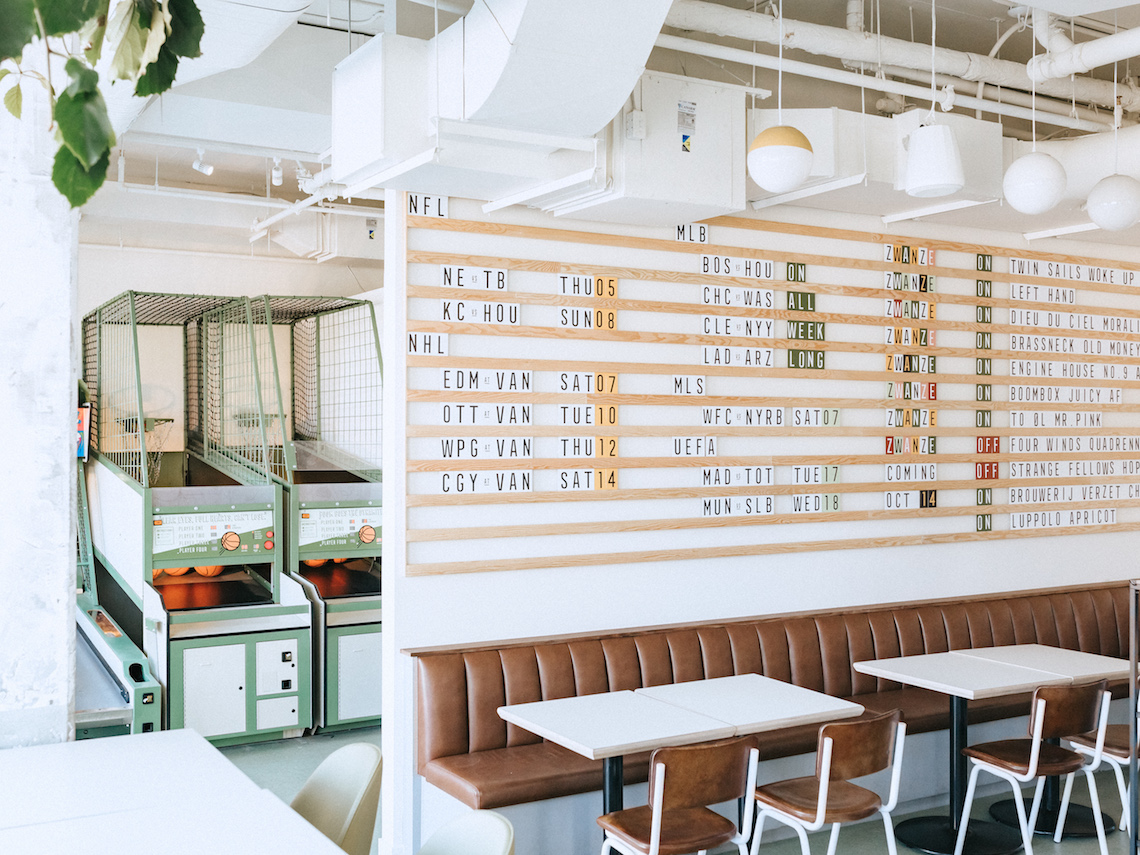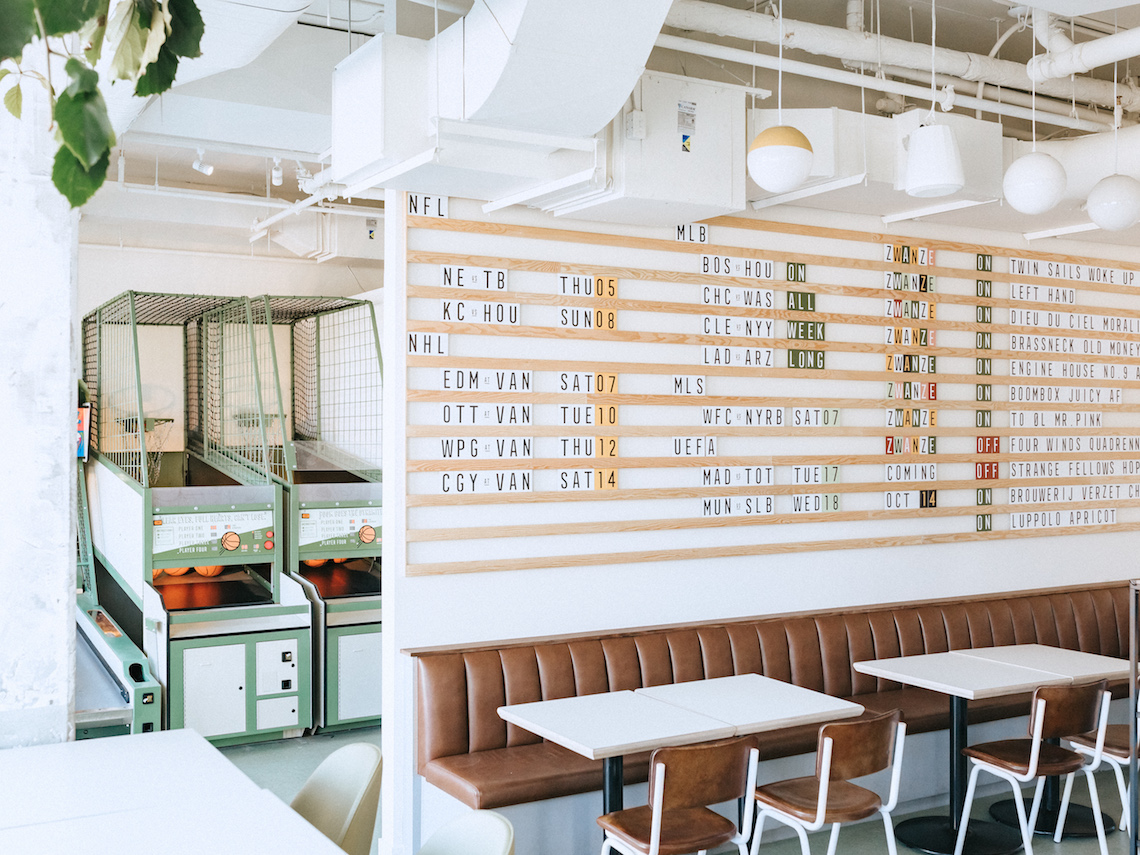 The design of Bells and Whistles is a modern one with some classic old school elements we all love and can appreciate. The space is bright with natural light coming in through floor-to-ceiling windows and light coloured wood and accents throughout the space. Canteen-type of seating arrangements for larger groups can be found on one side of the restaurant – depicting the beer hall concept, while the other side of the restaurant is comprised of high tops and booths. The space also features two big screen TVs that will play both local and international sports.
Unique to Bells and Whistles is their interactive games room that will evoke a sense of nostalgia for those like me, who grew up in the 90's playing arcade games. With some tokens (which are complimentary during their 2pm to 5pm Happy Hour), you'll be able to play Skee-Ball, shoot some hoops and show off your foosball skills.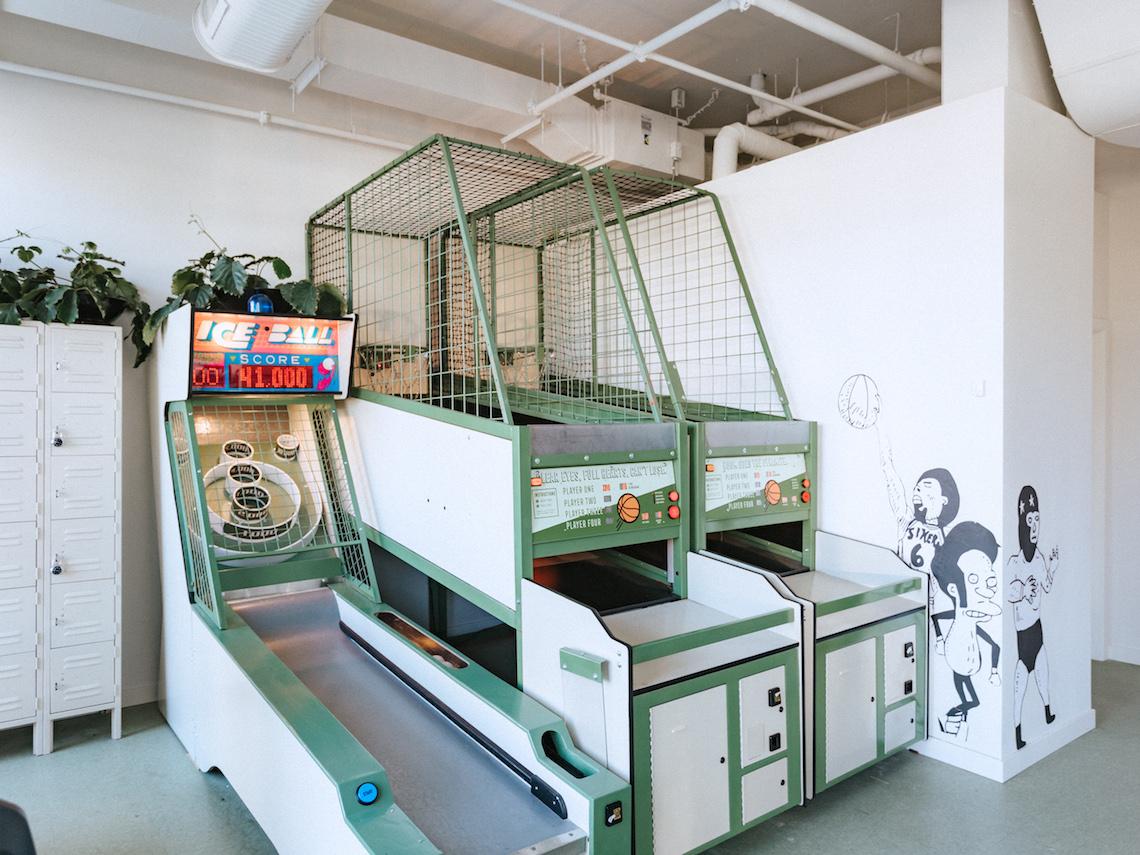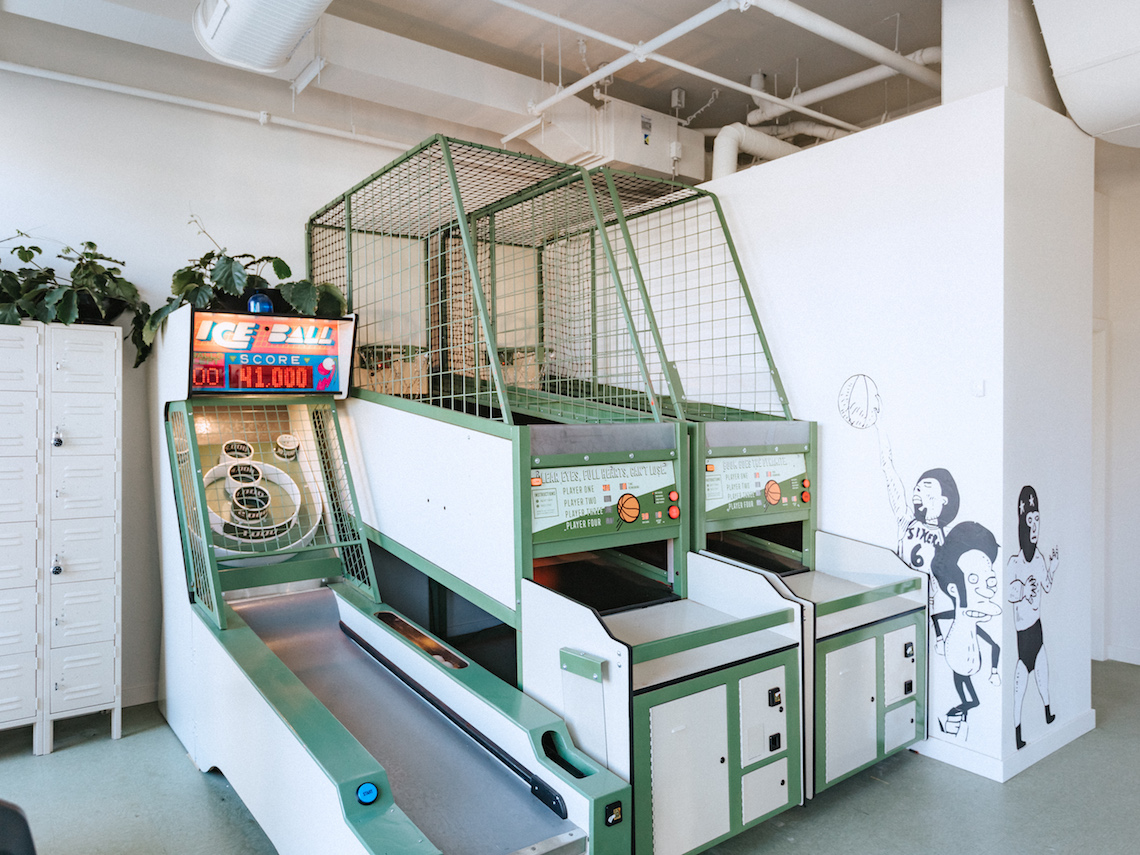 Wildebeest Executive Chef Alessandro Vianello has thoughtfully designed Bells and Whistles' menu that features local and ethically sourced dishes. Classic and specialty burgers (like the All-Day Breakfast Sandwich!), legit sized chicken wings, tacos and a fair selection of fresh salads are among the popular items on the menu. Inspired by baseball stadium food, sides include garlic fries, onion rings and "Ballpark Chili". For dessert, take your pick from variety of soft serve ice cream flavours.
And what is a beer hall without a vast selection of beer! Beer lovers, enthusiasts and connoisseurs will enjoy the rotating selection of craft and import beers listed on the walls of the restaurant. Craft ciders, cocktails and wine are also available exclusively on tap. Those who like to try something new may opt for the citrus-forward IPA soft-serve beer pairings and slushie concoctions such as frozen radlers.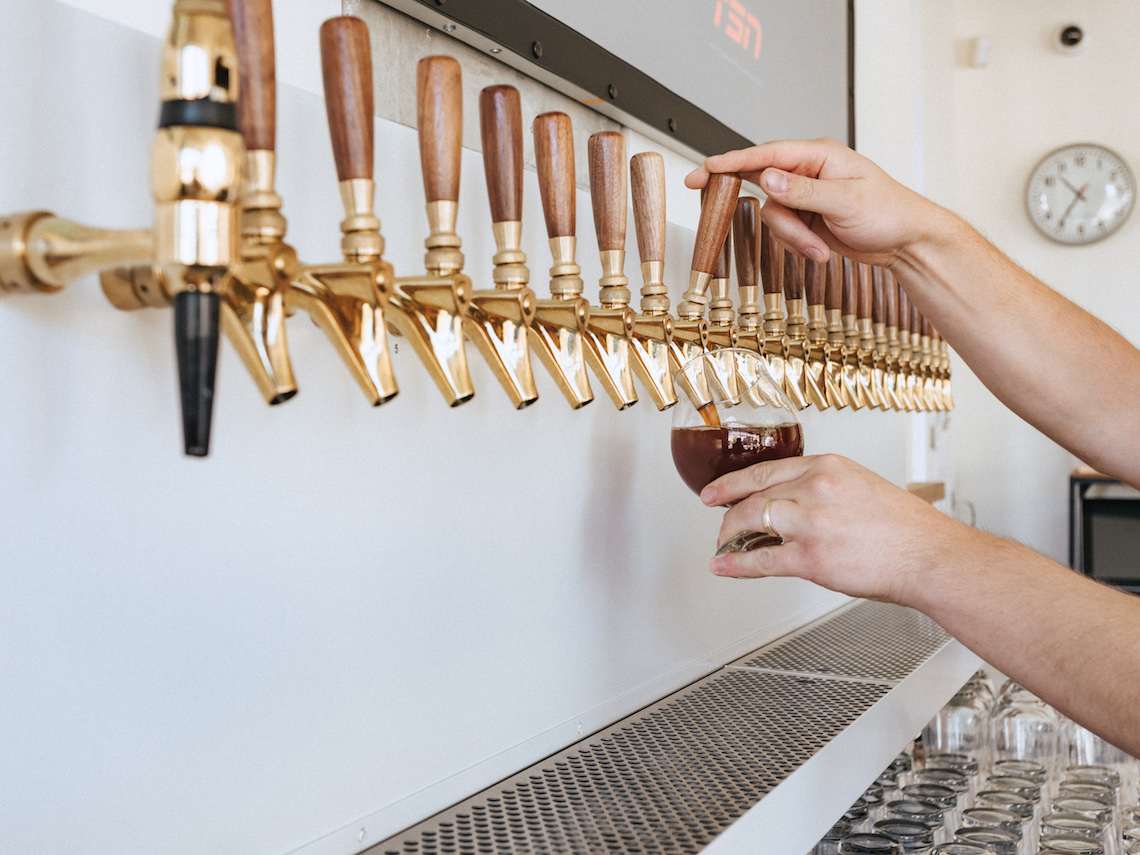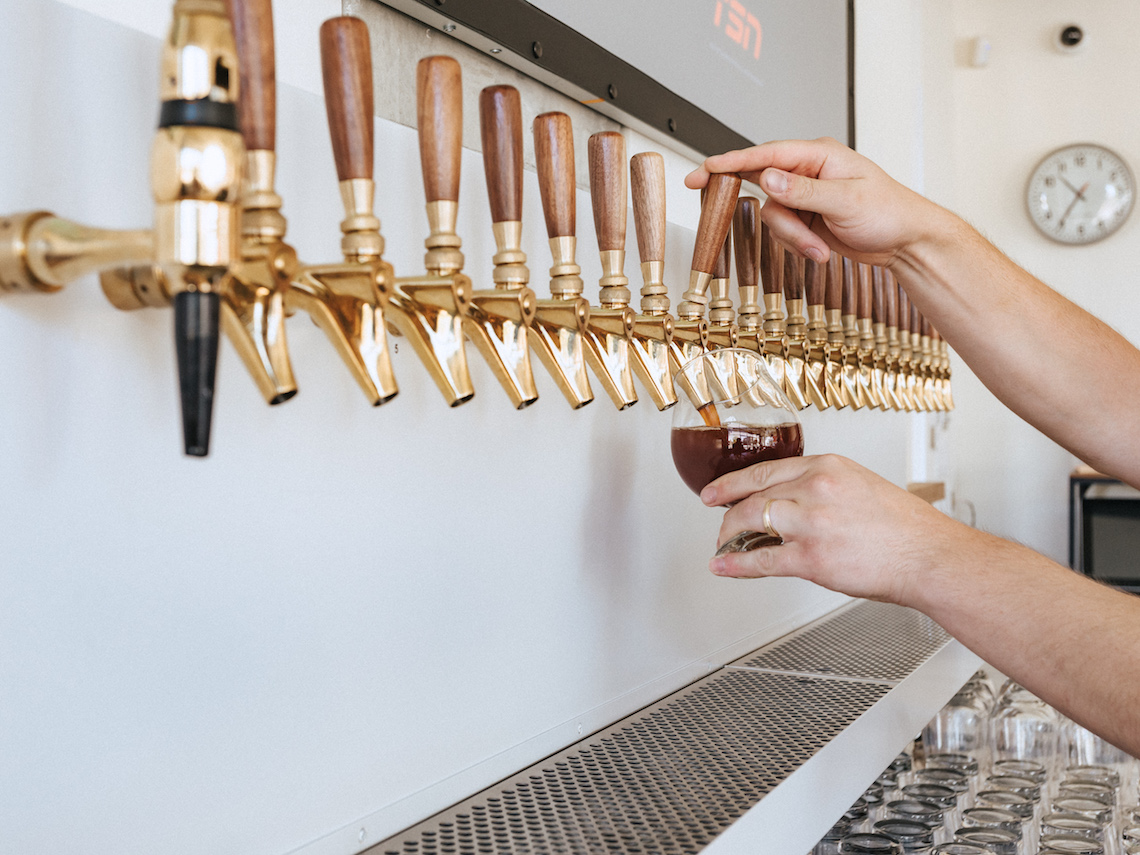 The faces behind the Gooseneck Hospitality team are restaurateurs James Iranzad and Josh Pape as well as new Bells and Whistles co-partner and longtime Gooseneck employee Nick Miller. Miller says that with the introduction of their out-of-the-box design and new concept, they are excited to bring a restaurant that is anything but ordinary to the Fraserhood for those in the area and entire Vancouver community to enjoy.
Bells and Whistles is located on 3296 Fraser Street, Vancouver BC and is opened seven days a week for lunch, dinner and late-night drinks. For more information, visit their website: bellsandwhistlesyvr.ca.
==
Photography Credit: Thomas Bullock
SaveSave
SaveSaveSaveSave
SaveSave
SaveSave