Celebrating the launch of Lush Cosmetics' Gorilla Perfume Volume IV collection, this global handmade skincare brand is touring the world with an interactive art installation which encourages visitors to immerse themselves in the new scents and experience the stories that inspired them.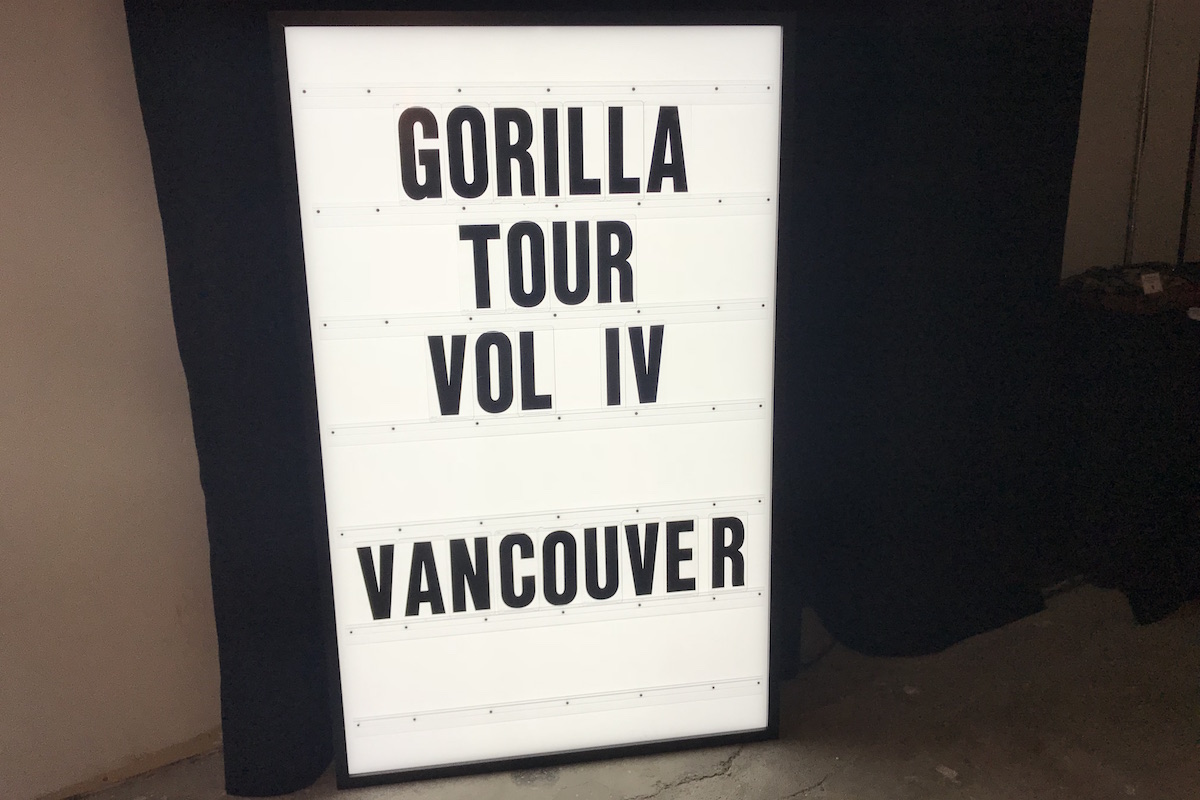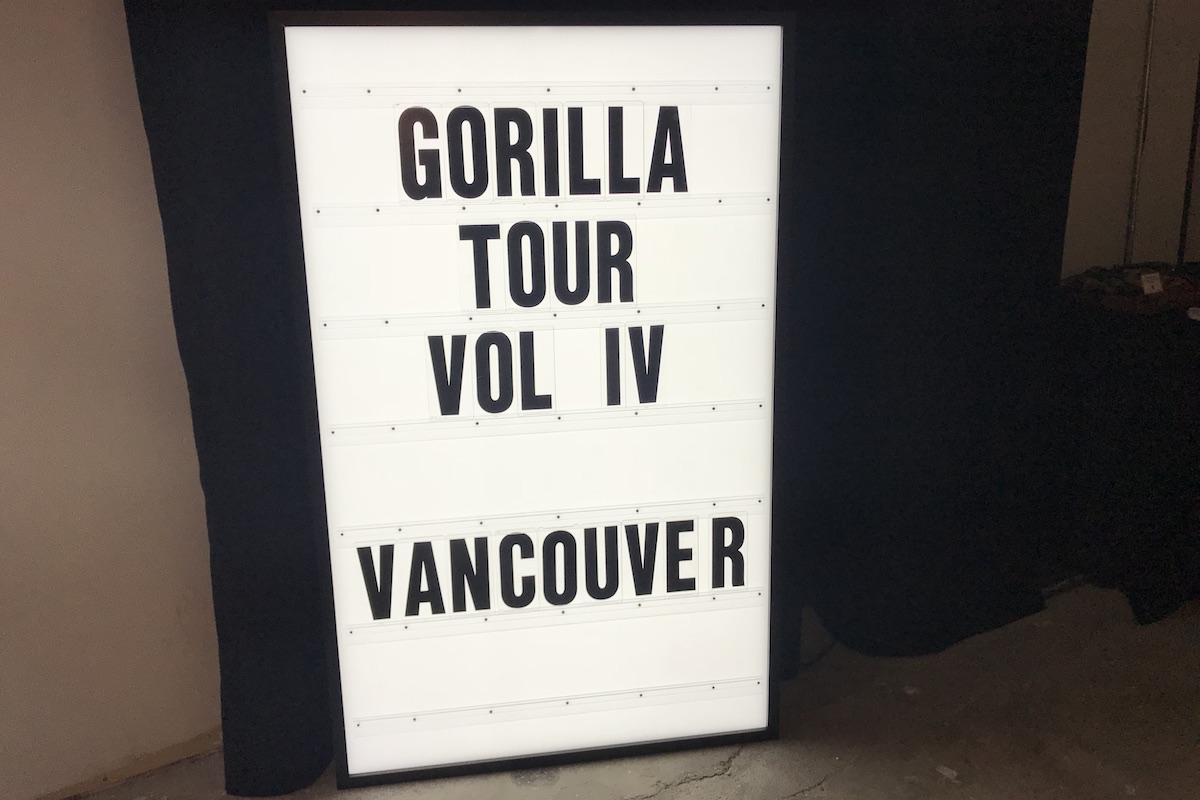 The Gorilla Perfume Volume IV tour is making its only Canadian stop in Vancouver from September 26 to 30 at 536 Seymour Street in Downtown Vancouver.
The free gallery is the brainchild of Lush Head Perfumer Simon Constantine and Dallas-born Hal Samples, a visionary artist, whose body of work delves deeply into the meaning of home, the power of relationships, and the search for belonging.
Simon takes inspiration from his travels to create fragrances that illustrate stories of the places he has visited and the people he has met.  Perfume, to him, is a work of art and the medium of his self expression. Each collection of Gorilla perfumes – there's been four so far– is treated like an "album" with each scent being a "track".  In the same way that the melodies of music can bring back memories, the power of scent can also transport you back to a specific time and place.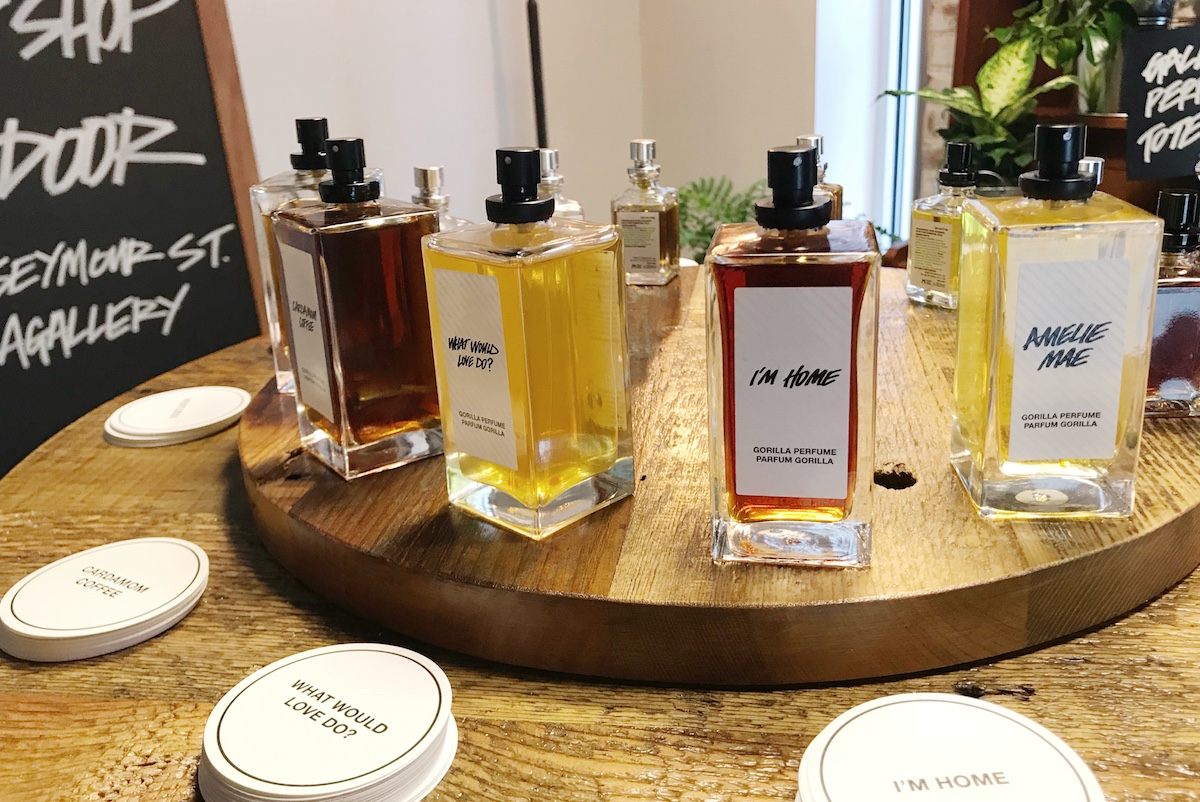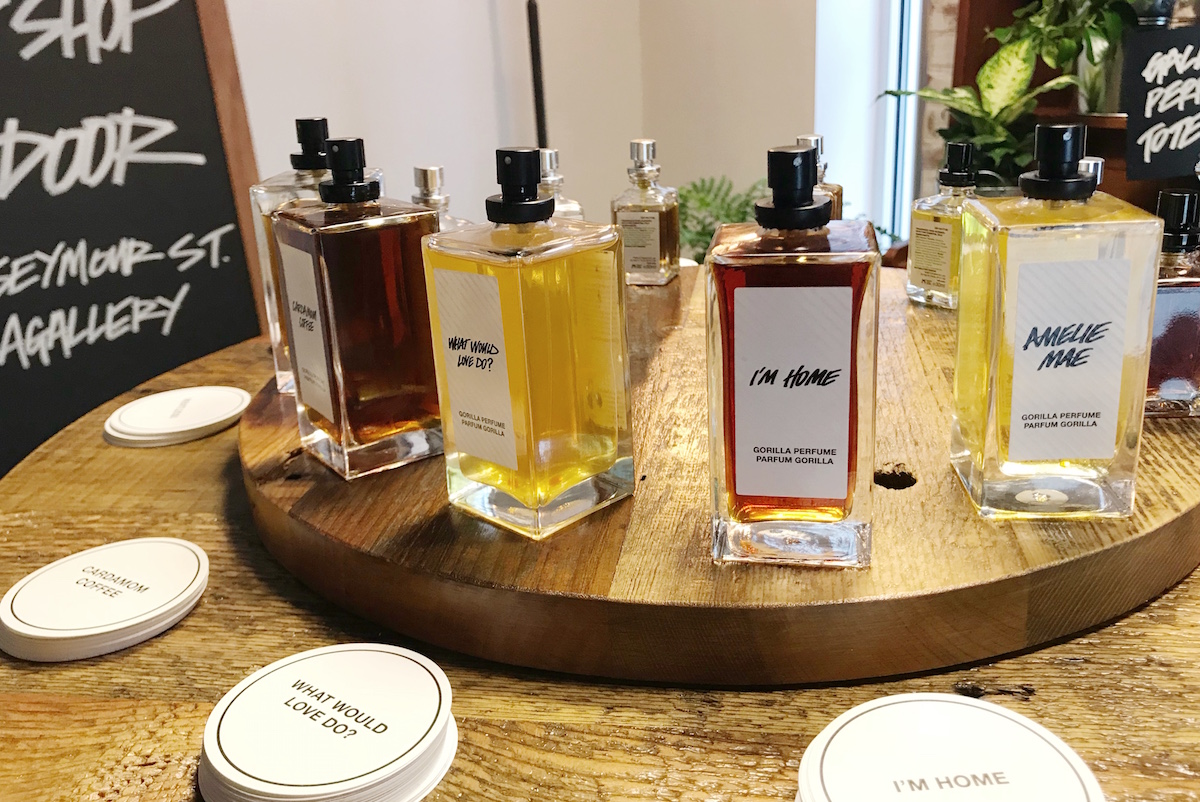 Via 14 installations, including a life-size water tank-turned-hidden home and botanical-inspired room with scratch and sniff wallpaper, guests will be treated to an interactive sensory experience as they  journey through the exhibition.  Most of the inspiration behind each scent has a theme of humanity, social justice, and belonging.
"Road from Damascus", for example, is inspired by Simon's travels through war-town Syria on an ingredient buying trip.  Experiencing checkpoints guarded at gunpoint and talking to refugees about their flight really brought home the reality of how much the world has changed.  The perfume has notes of bitter orange and Damascus rose.
Inspired by that same region, the "Cardamom Coffee" and "Manouche Zatar" perfumes reflect on the theme of hospitality and are experienced within a replica of a cozy Lebanese-style sitting room.  Spicy cardamom and rose recreate the warm hospitality Simon was shown at a refugee camp, by people who had lost most of their belongings.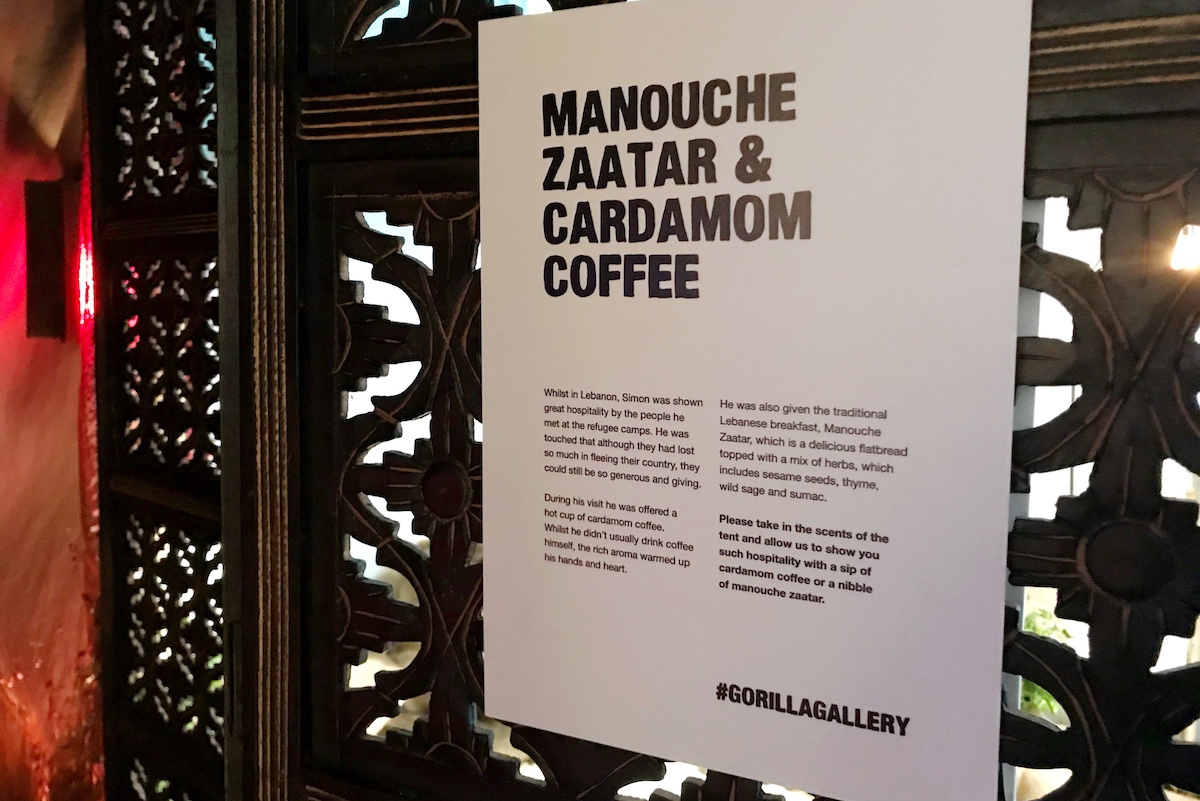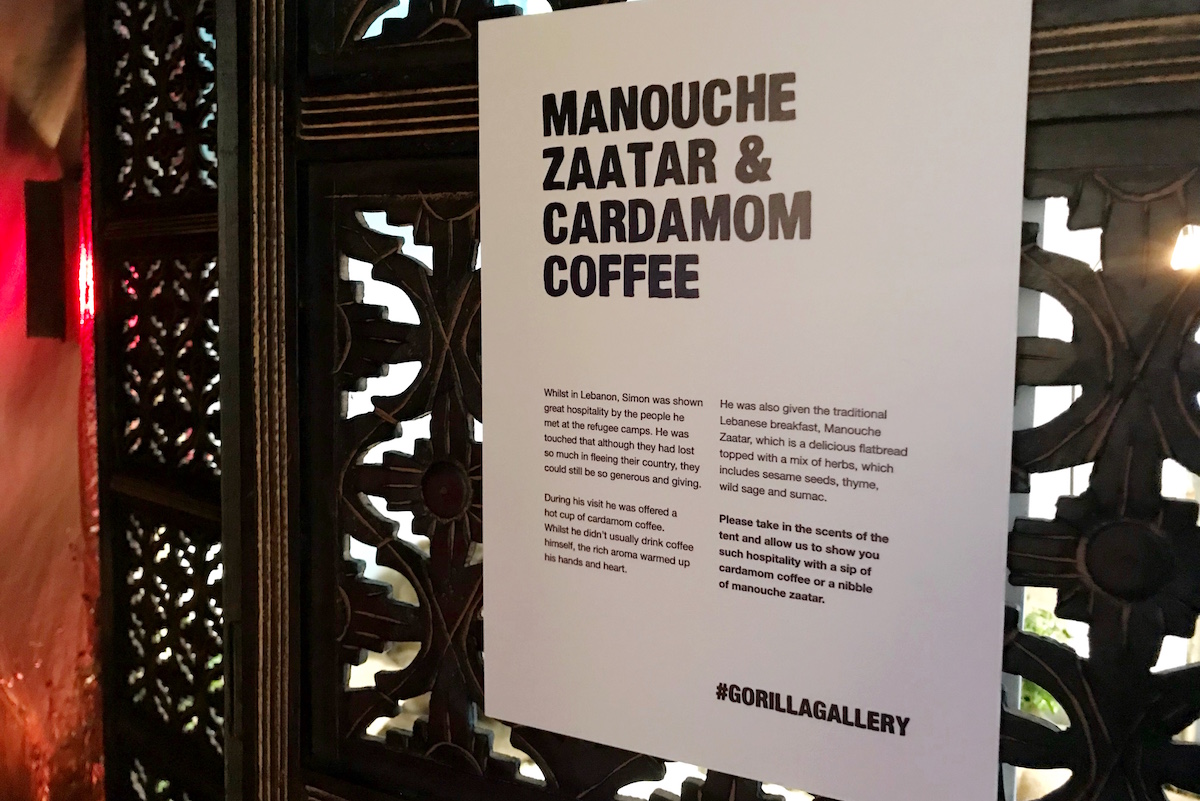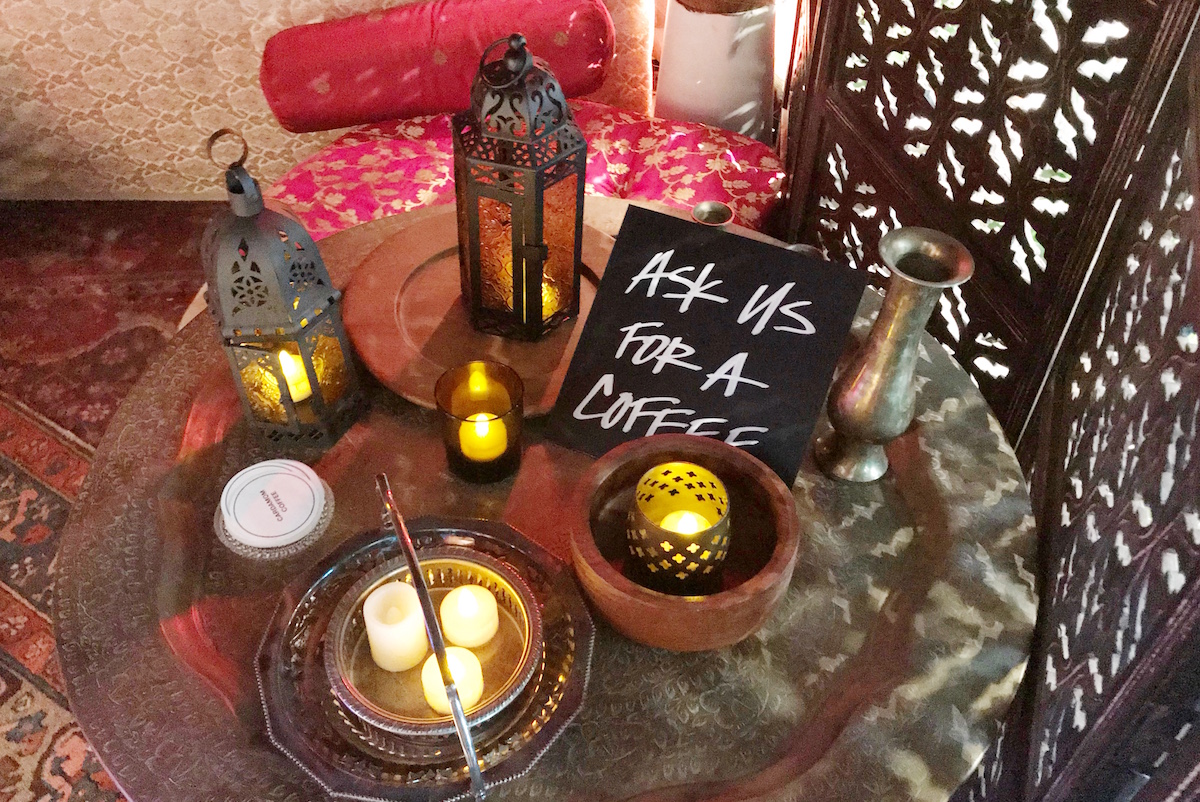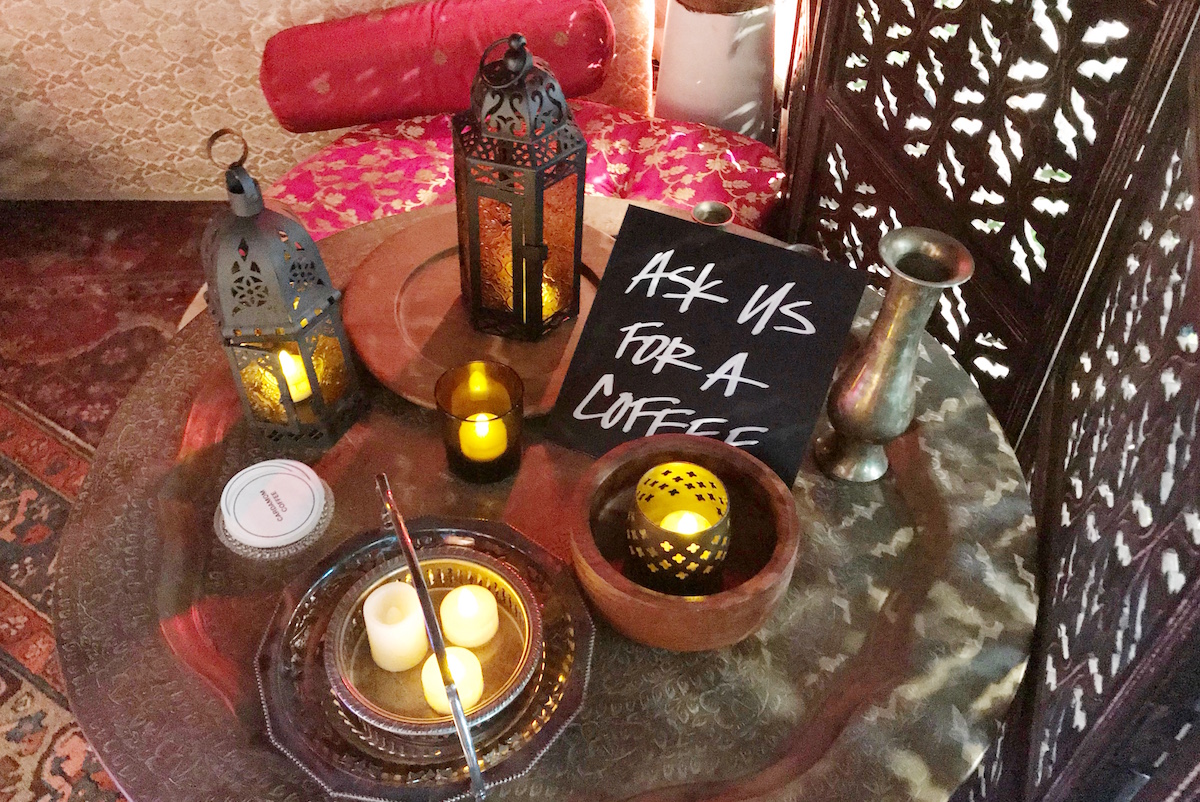 Back to North America, but continuing with the theme of home, the "I'm Home" perfume is inspired by the warm feeling of coming home, of fresh baking and that comforting sense of belonging.  Visitors to this gallery are encouraged to write on a shopping list blackboard what home means to you.
In the same installation, "Amelie Mae" is the scent named after Simon's youngest daughter.  At the young age of 8, she wanted her own perfume, so she wrote a list of ingredients in crayon, and from that, father and daughter created a sweet and floral scent packed with lavender and ylang ylang.
Still on the theme of home, I  loved the story behind the vintage room installation, representing Hal's late grandmother in her youth, and then as an older lady. She was a glamorous vogue model in her youth and the installation features a vintage wardrobe with vintage clothes and accessories that you can try on, with a Polaroid for old fashioned selfies. If you're taking a selfie in the mirror, you are encouraged to use a sepia filter to give your photo that vintage look!
As you move through the exhibit into Hal's grandma's sitting room, the scent evokes feelings of nostalgia. There's even a rotary phone which rings, inviting you to pick it up. If you listen, you will hear actual audio recordings of Hal's grandma and her chatter.
The scents from these two rooms are "Model" and "Sweet Grandma". Both scents are for the art installation only and not for sale.
"Tank Battle", and its sweet notes of bubble gum and a blend of patchouli, labdanum and clove, is inspired by the story of Tachowa Covington, a homeless man from Los Angeles and the abandoned tank he turned into his home, which was subsequently tagged by graffiti artist Banksy.
Finally, the last installation asks the question "What Would Love Do?" and is a question we should all consider in these political times of uncertainty across North America.  c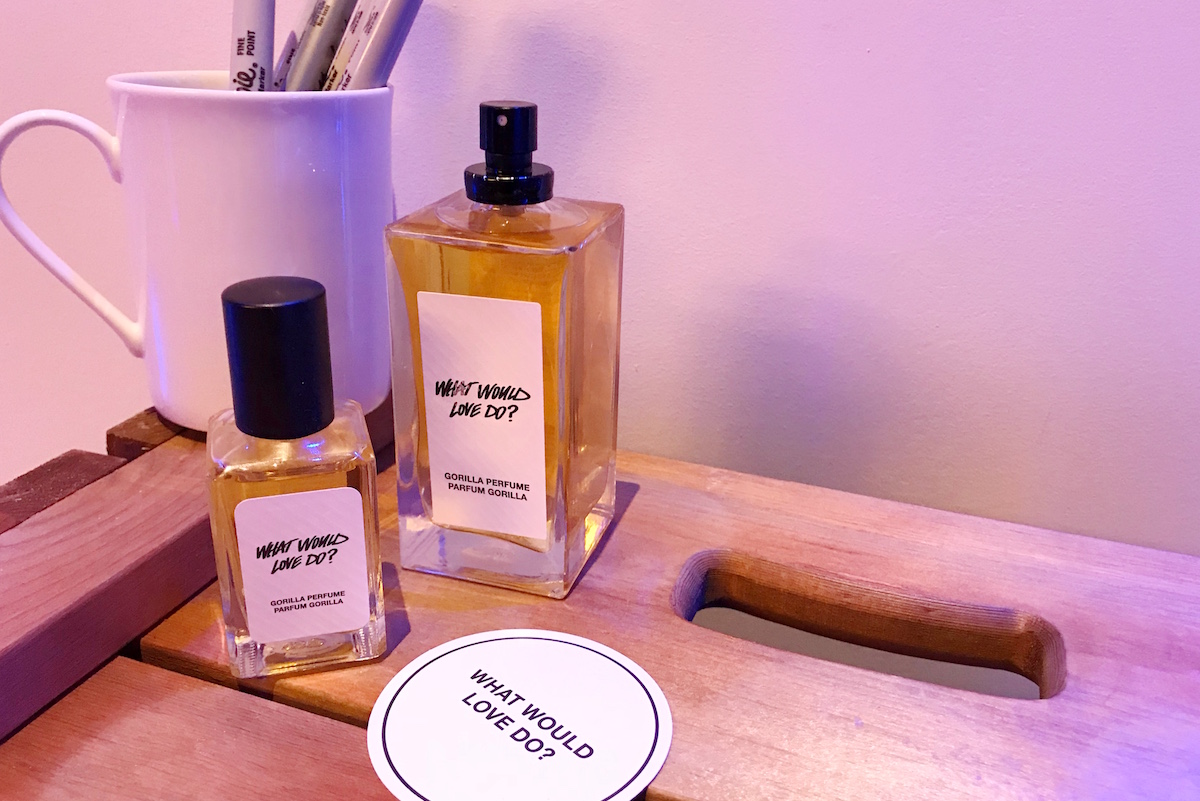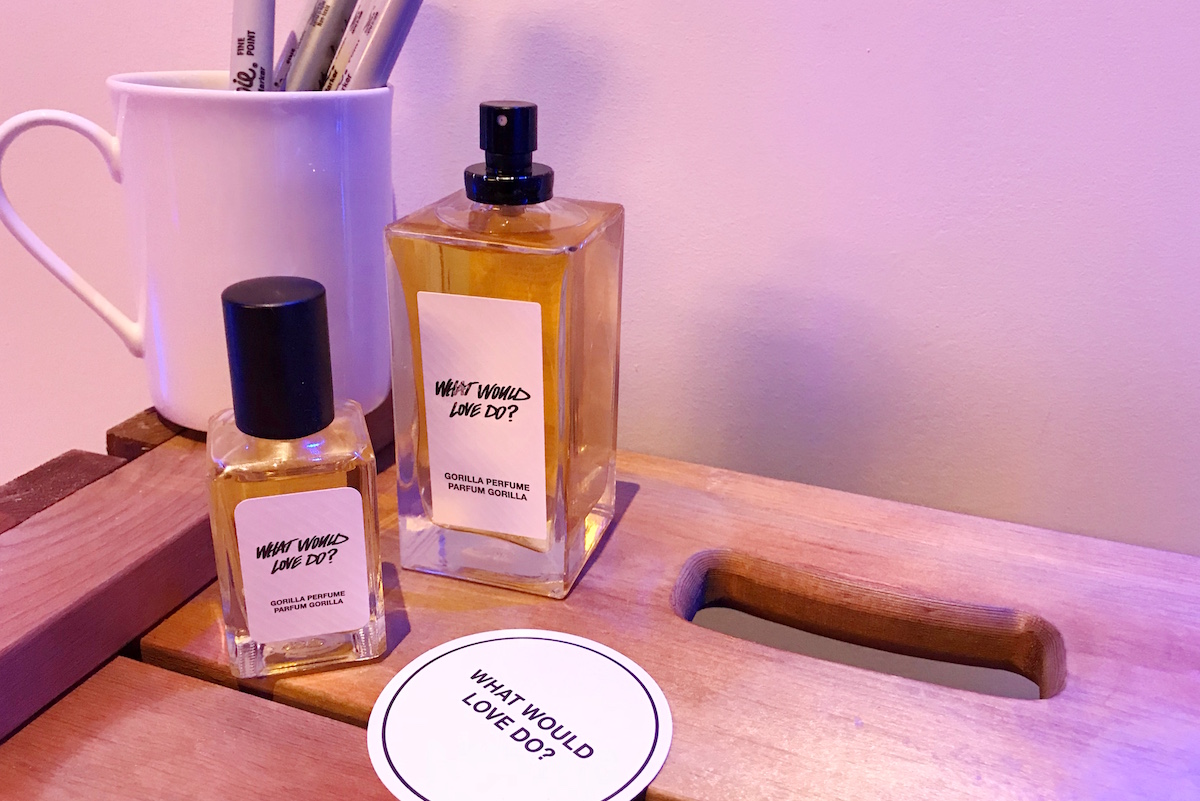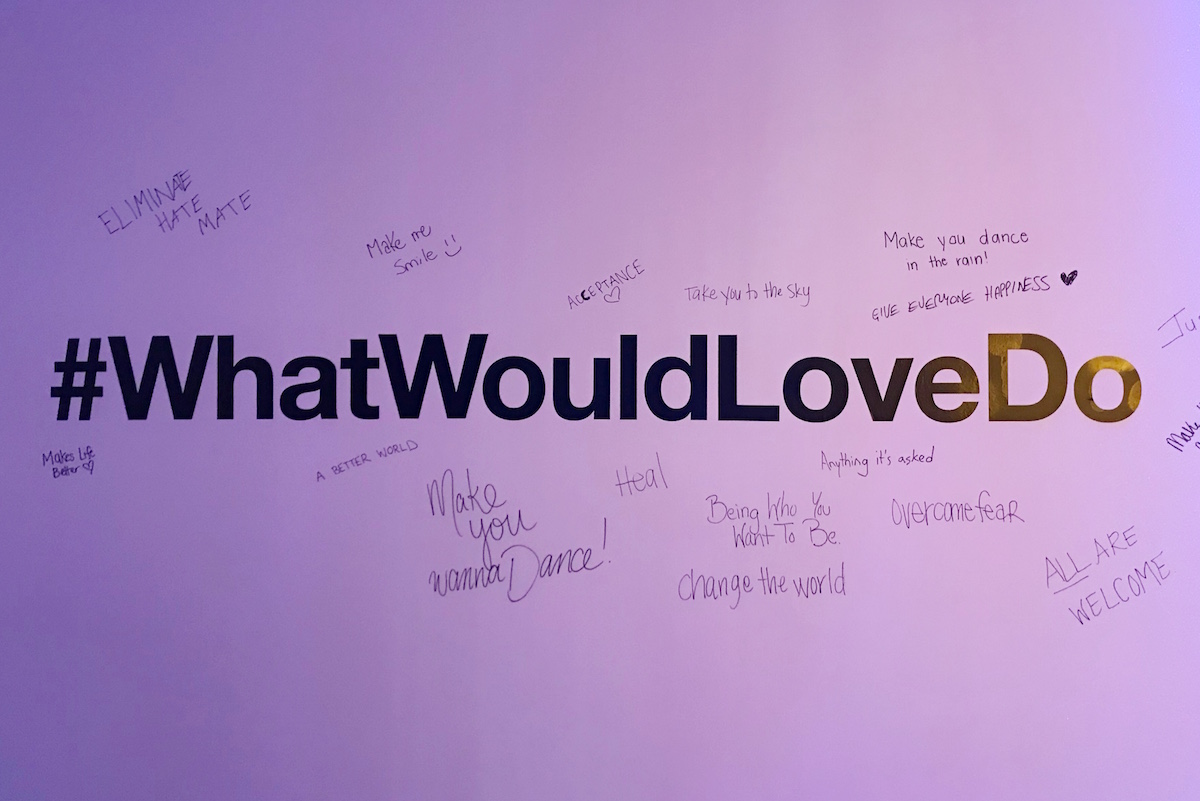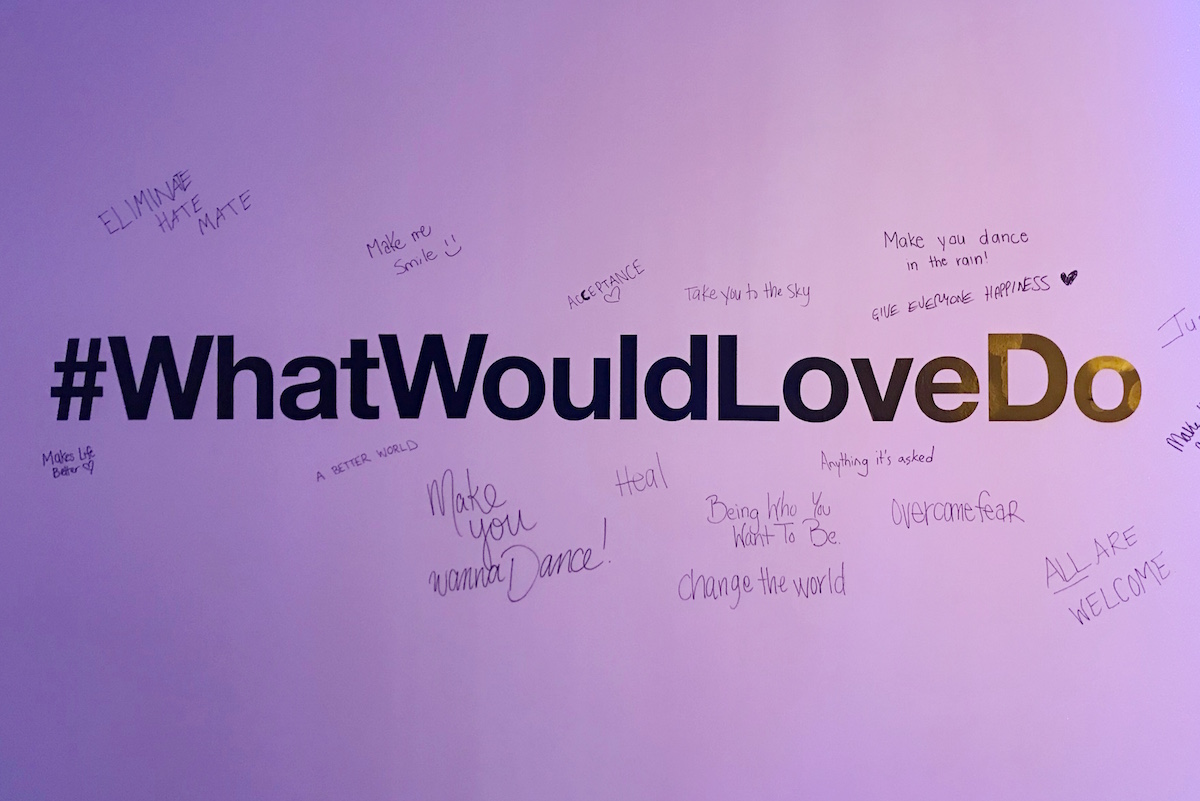 Of the 14 fragrances being introduced at this pop-up installation, only five (Cardamom Coffee, I'm Home, Amelie Mae, Rentless, and What Would Love Do?) will be sold in all shops across North America.  The others are exclusively sold at the pop-up, while the two fragrances inspired by Hal's grandmother and Manouche Zatar, are not for sale at all.
To experience this interactive exhibit in person, visit the Lush Gorilla Tour Volume IV from September 26 to 28 (11am to 7pm) and September 29 to 30 (11am to 8pm) at 536 Seymour Street.  Admission is free to attend.SaveSave
SaveSave
SaveSave
SaveSave
SaveSave