Although this restaurant has been opened for four years, Burdock & Co has only recently been recognized as a beautiful wedding venue for more intimate and smaller gatherings. The restaurant, which features local, seasonal and farm to table ingredients, opened in 2013 in Vancouver's Mount Pleasant neighbourhood and comfortably fits approximately 30 guests for seated dinners or cocktail receptions.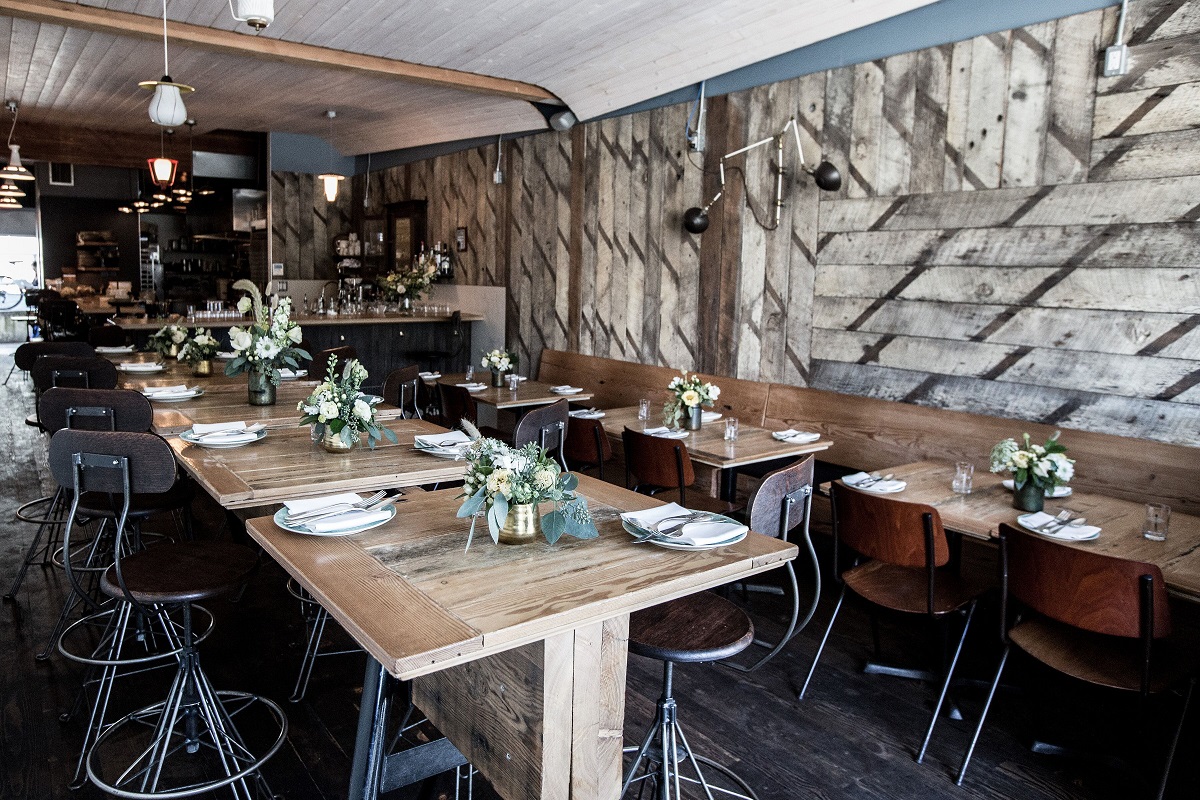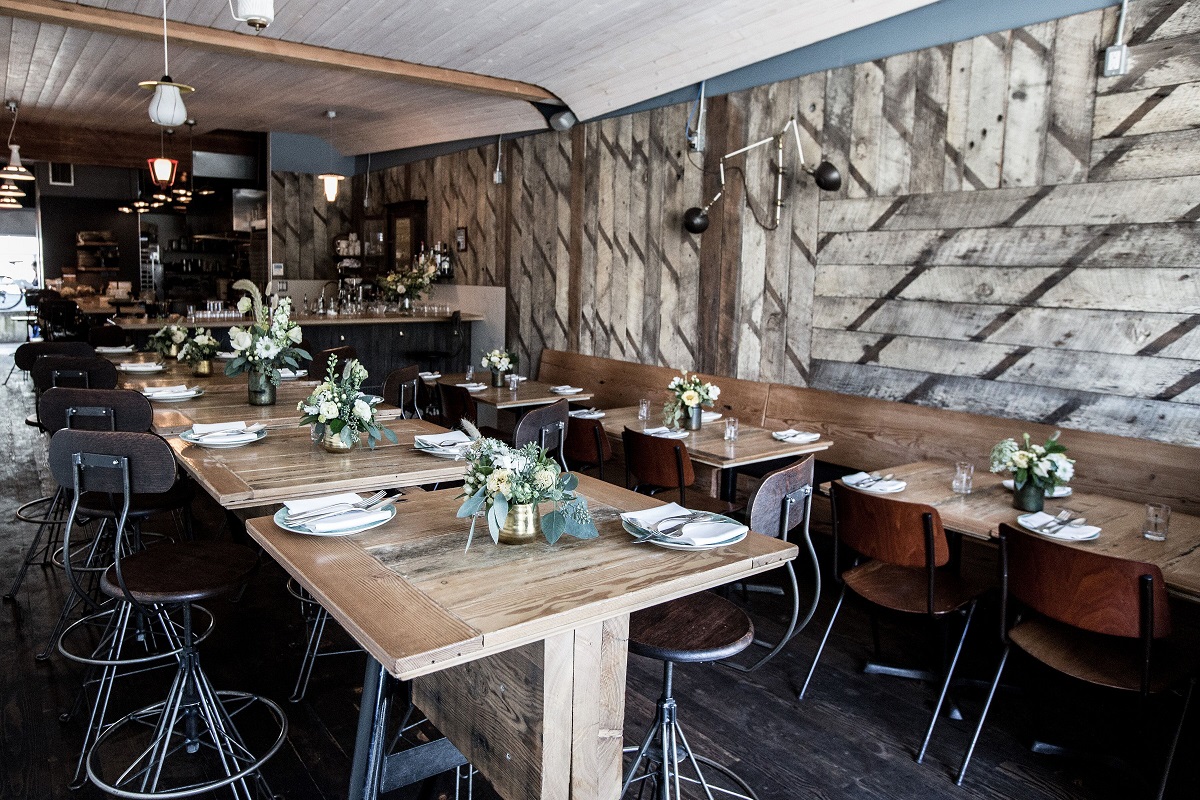 Owner and chef Andrea Carlson has built the restaurant to reflect the love and respect for the land. From sourcing local and sustainable ingredients in BC to thoughtfully designing the space with many nature-inspired elements – including the wooden paneling and a perfect rustic white brick wall – every detail was considered. Keeping in theme with respecting the land, Burdock & Co also offers some of the best Naturalist wines in the city – meaning they are made using artisanal techniques and no unnatural additives.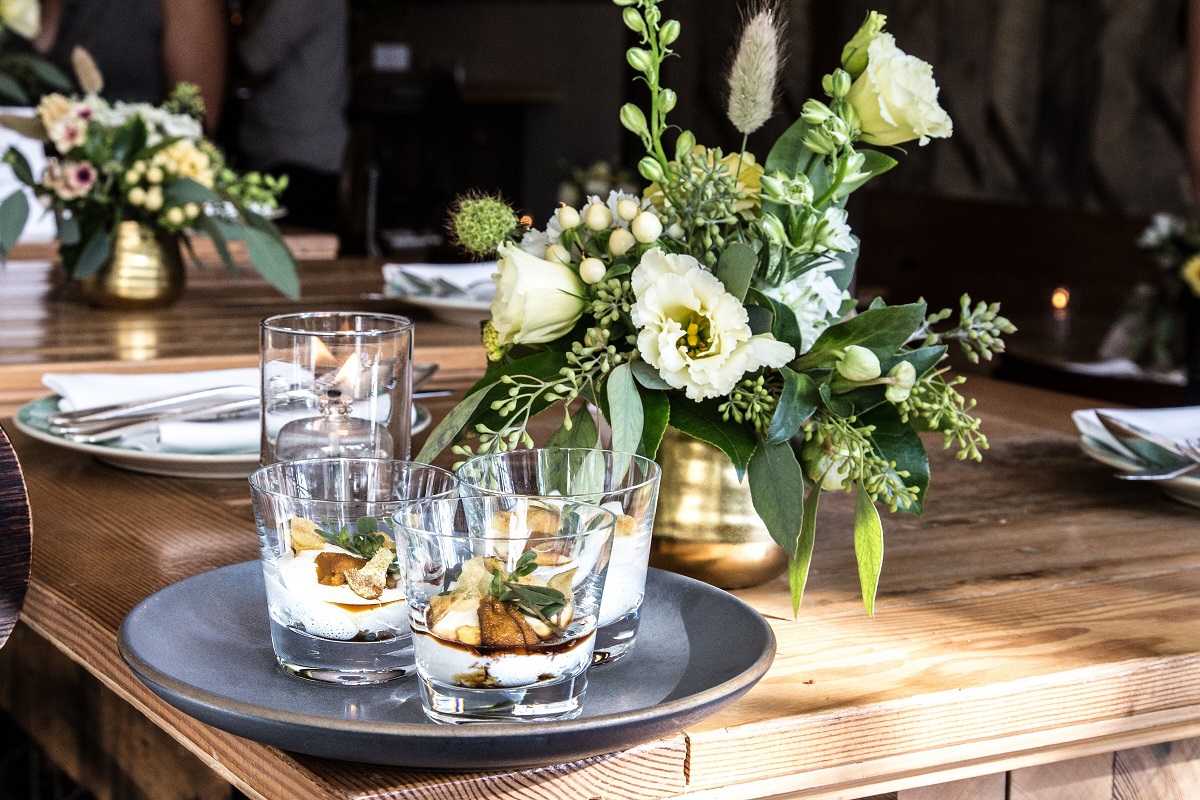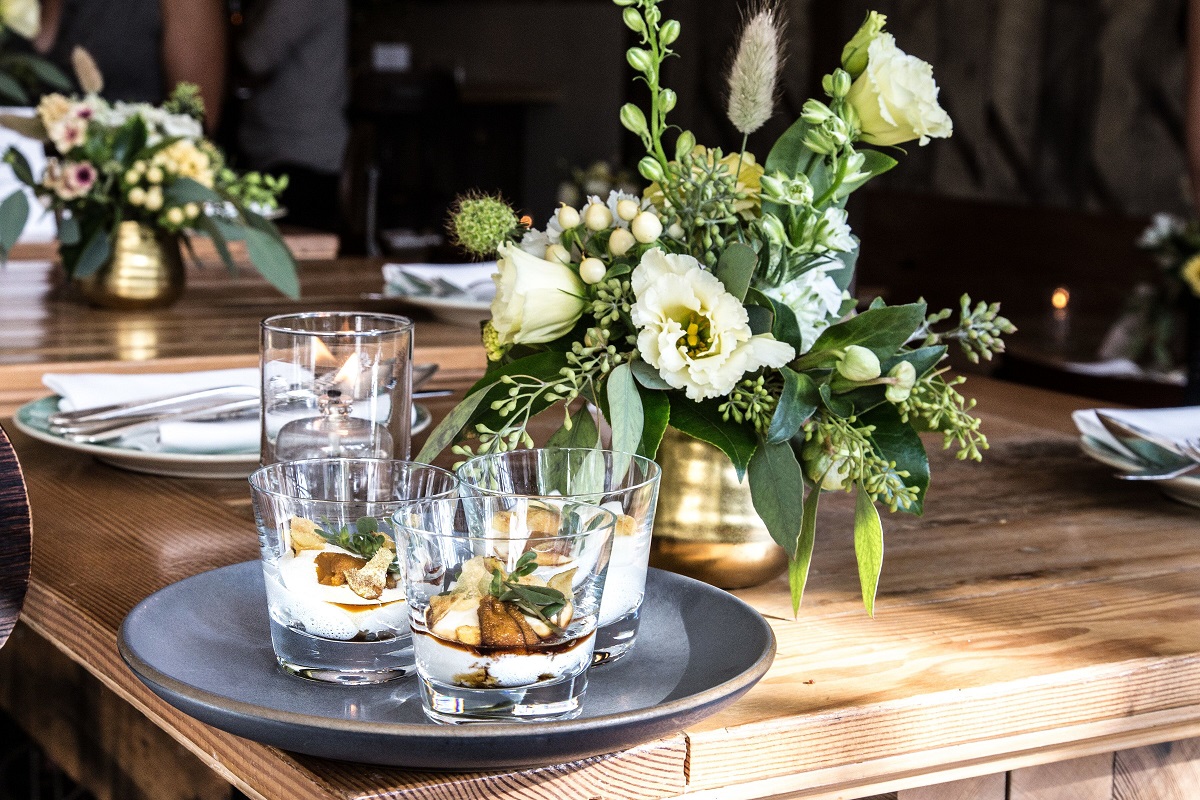 Weddings are known to be expensive, especially in today's day and age, but for those seeking to keep costs low, Burdock & Co offers a budget-friendly option without compromising the quality of venue, ambiance, food and drink.  Menus can be customized to individual and dietary needs.  While it may not work for all brides and grooms, there's no denying that Burdock & Co is a unique and inspiring space that would be worth considering for small parties or celebrations.
To find out more about having your next private event at Burdock & Co, visit their website: burdockandco.com. Regular dining reservations can be made on the website too.
==
Photography Credit: Leila Kwok
SaveSave