Being the first global cosmetics company to campaign against animal testing, The Body Shop has always been a strong advocate for ethical beauty. Their latest initiative is a highly publicized #ForeverAgainstAnimalTesting campaign, where they are aiming to gather 8 million signatures in a petition to ban animal-testing in the cosmetics industry, and present the petition to the UN General Assembly in 2018. This is the most ambitious campaign ever against animal testing in cosmetics.
"We were the first global beauty brand to fight against animal testing in cosmetics. Over the last 28 years, we've worked with our campaign partner Cruelty Free International and our collective efforts helped lead to a European Union ban in 2013. But that isn't enough. Animals continue to be killed for beauty, and we want to end this cruelty everywhere and forever."
Instead of testing products on animals, The Body Shop uses computer data, laboratory-created tissues, and people, to test their products before launching to the public.  From a cost and business perspective, alternatives to animal testing are often cheaper, quicker and more accurate.   According to The Body Shop, there isn't a need for testing products on animals as studies demonstrate that animal tests predict human reactions by only 40 to 60% of the time, whereas substitutions are accurate 80% of the time.  Why harm animals in product testing, when its more accurate – and cheaper – not to?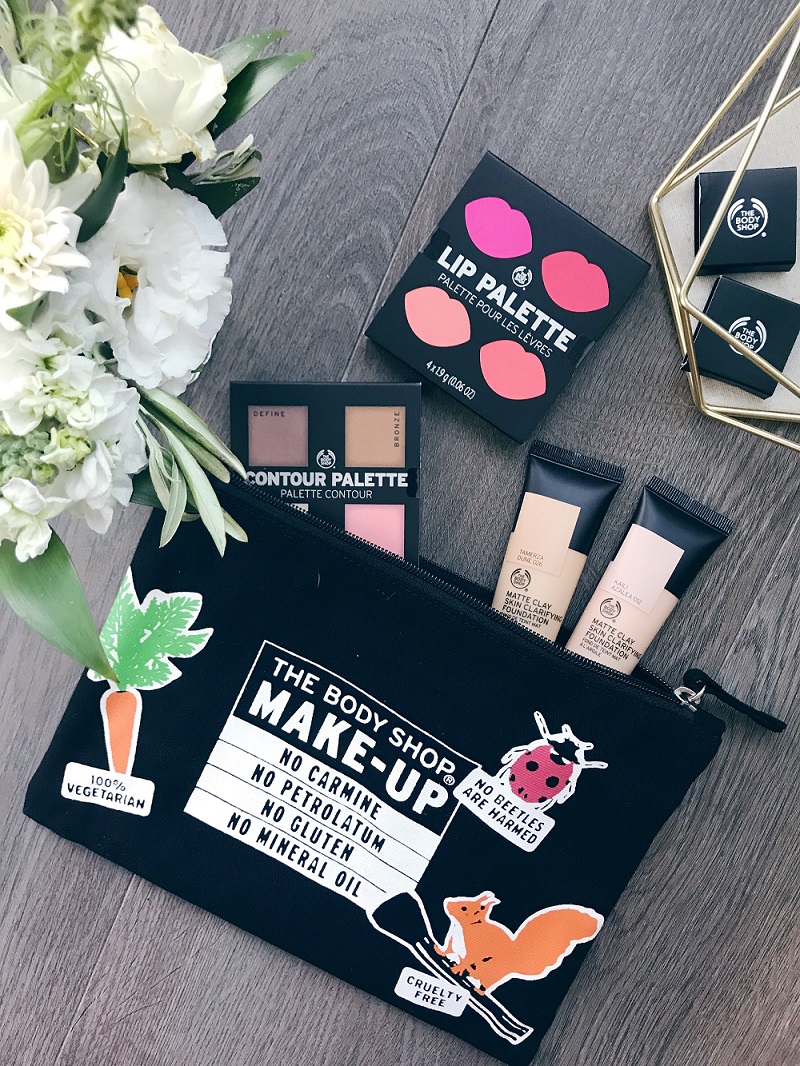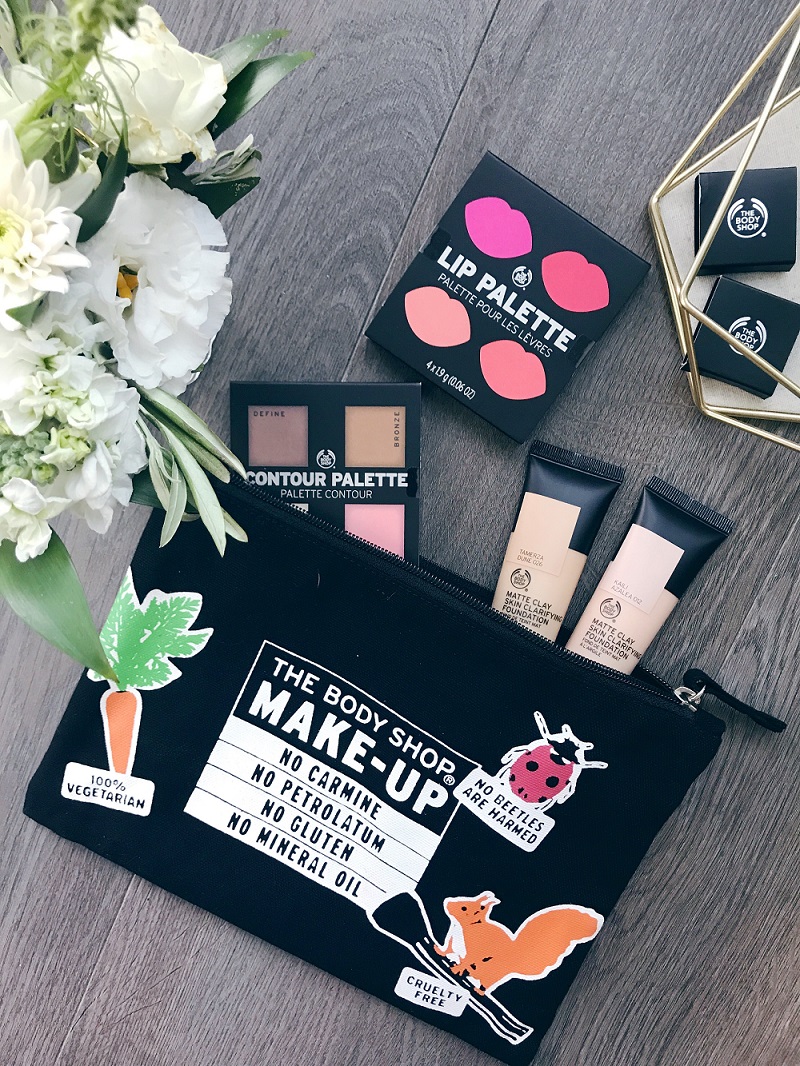 Modern Mix Vancouver was recently invited to a "Portraits & Pawdicures" event in support of The Body Shop's #ForeverAgainstAnimalTesting campaign.  Hosted at Spa Dog Organic Dog Spa in Vancouver, my rescue Pomeranian Teddy Bear was given a mini groom before a photoshoot with Elias Weiss Friedman of The Dogist, the globally-known, NYC-based pet photographer.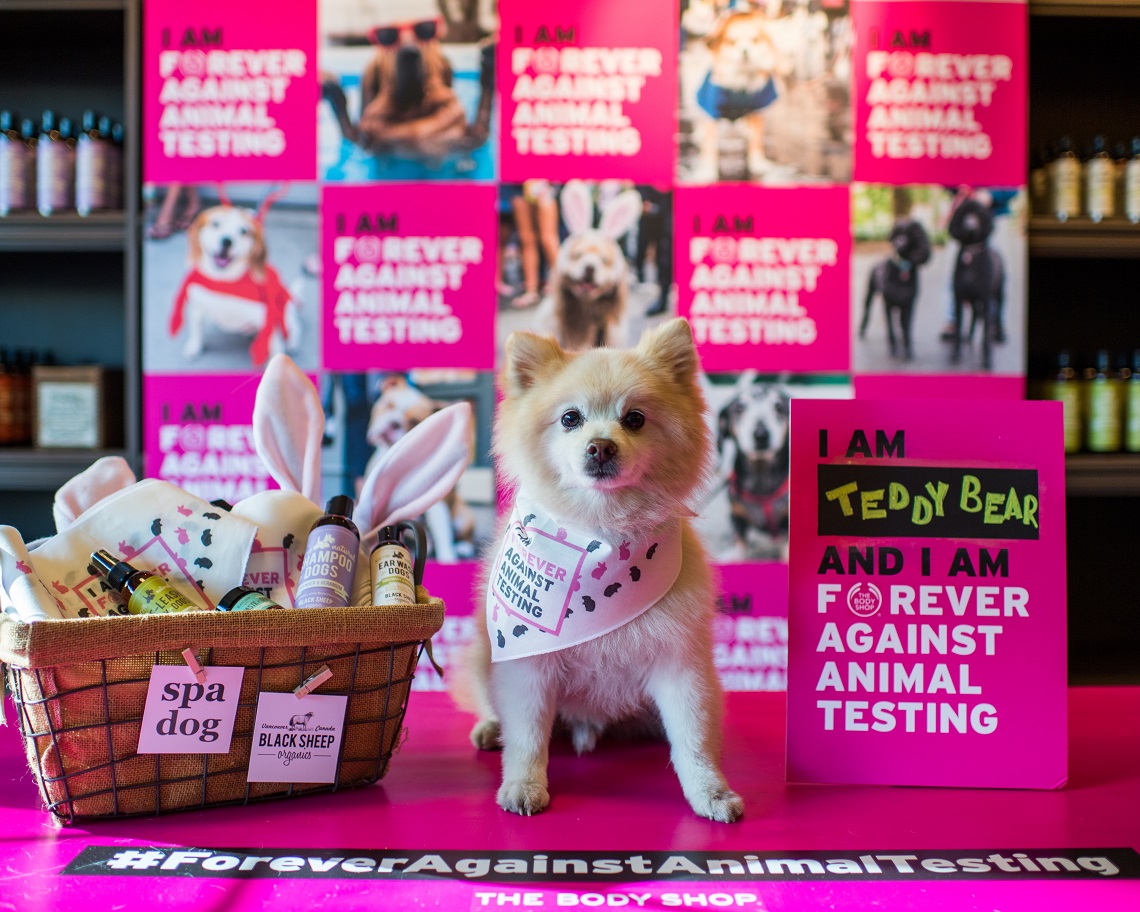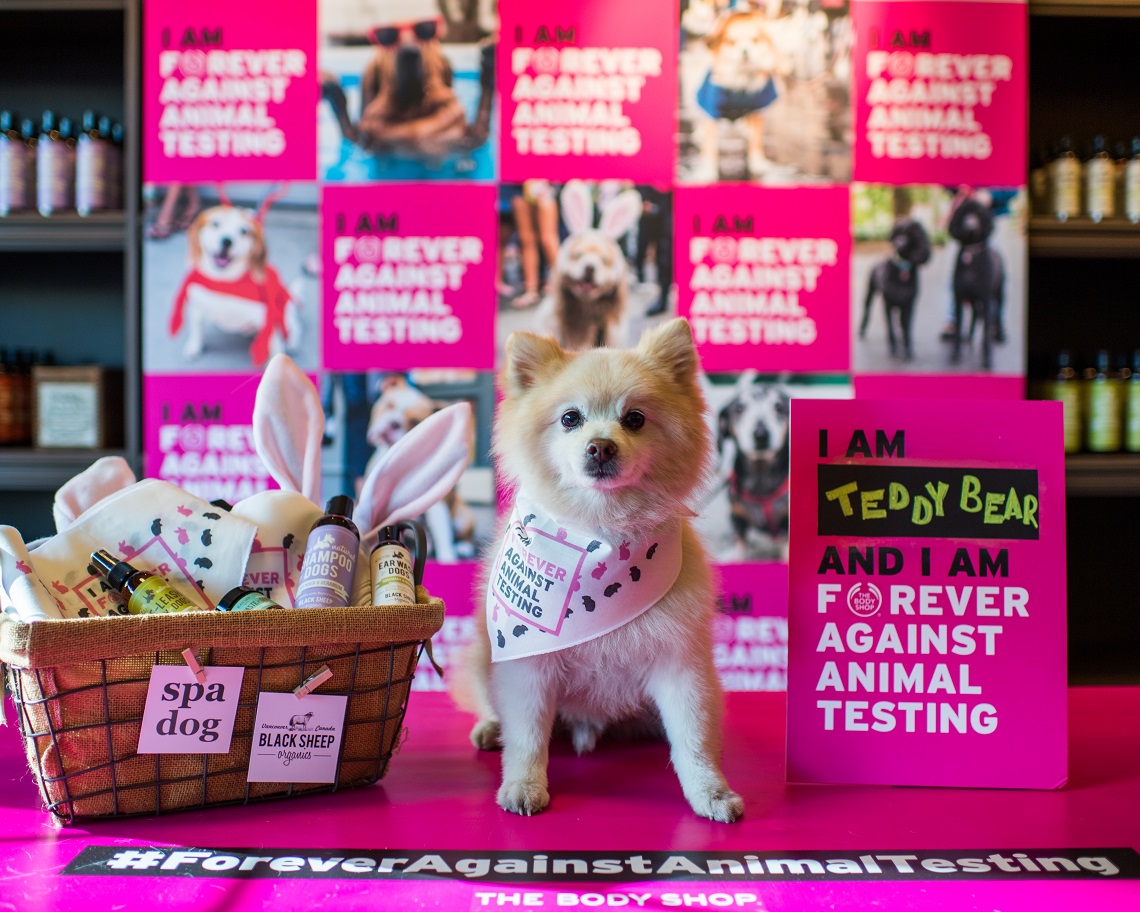 Cruelty International predicts that 500,000 animals are harmed every year in animal-testing.  Teddy Bear is against animal testing, are you?  If so, add your signature to the petition at: foreveragainstanimaltesting.com.