For over 75 years, Theatre Under the Stars has been bringing live outdoor musical theatre shows to Stanley Park in Vancouver.  Every year, two different shows are performed on alternating nights.  For the past seven years I have been attending, I've had the opportunity to see shows including: Beauty and the Beast, Shrek, Legally Blond, Titanic, Bye Bye Birdie, Say Anything, and Mary Poppins.  Every year, the shows are different, but every show I have ever seen through Theatre Under the Stars has been consistently lively, entertaining, humorous, and heartwarming.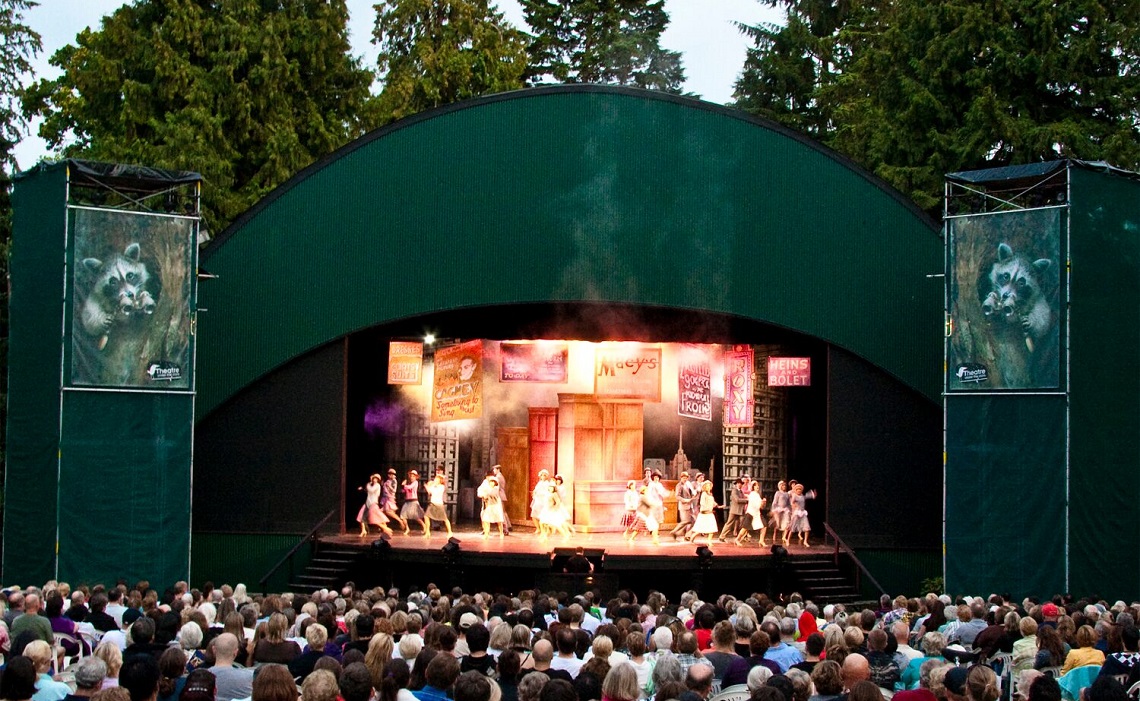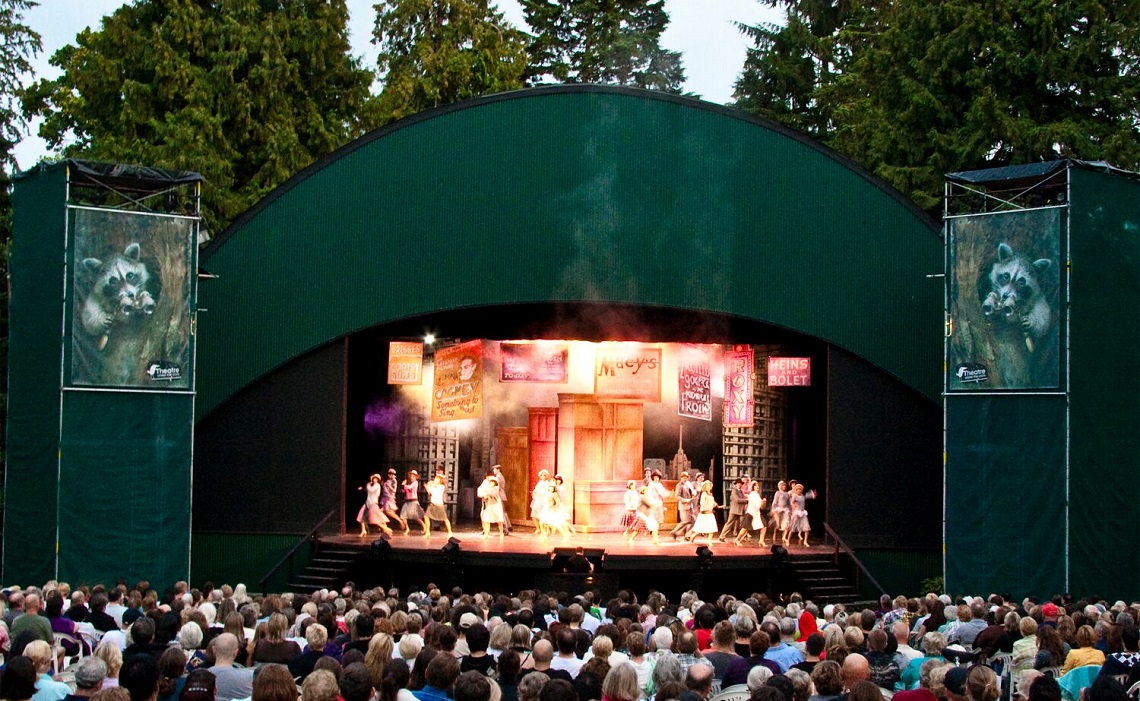 As an experienced TUTS attendee, here are my top tips for making the most of your summer evening:
Check the Weather
I have never encountered rain in my seven years of attending Theatre Under the Stars.  However, in the case of wet weather, the show goes on, rain or shine (unless the conditions are unsafe).  If there is steady rain just before or during a performance, Theatre Under the Stars will distribute complimentary TUTS ponchos as needed.  However, check the weather before you go and bring your own rain gear just in case.  Note that umbrellas are not allowed as it blocks the view of other attendees.
If rainy weather is a dealbreaker for you, you can purchase exchange insurance with your show ticket.
Arrive Early
Being late is never a good thing, but it's especially rude to interrupt a live performance.  A few times we were cutting it close to the start of the show and it's always embarrassing to disturb other theatre-goers or have them get out of their seats so you can get to yours.  If you do show up late, the ushers will require you to wait until an appropriate moment during the performance to walk you to your seat.
Take Public Transportation to Avoid Parking Fees 
Parking in the lot next to Malkin Bowl was $13!  Take the #19 Bus to Stanley Park instead – it's only a 5 minute walk to Malkin Bowl from the final stop.
Eat at Stanley Park
In previous years, we ate dinner downtown then drove to Stanley Park to catch the 8pm show.  But it's hard to time it perfectly because you have to factor in for traffic, parking, and walking to the venue.  So for the first time this year, we ate dinner just outside Malkin Bowl at Stanley's Bar and Grill.  The restaurant serves West Coast inspired items – like salad, burgers, and fish 'n' chips, and you can sit on their wrap around outdoor patio.  Because you're eating a two minute walk away from Theatre Under the Stars, you'll be able to plan your time properly and arrive just in time for the show to start. This is something I will definitely do again in future years before Theatre Under the Stars.
Alternatively, you can eat directly in Malkin Bowl – they usually have a "Garden Cafe" with catering set up specifically for Theatre Under the Stars guests, or bring your own food for a picnic on the grass outside the venue.
Bring Mosquito Repellent
The show takes place on a grassy field, and you will have to fight off the occasional mosquito.  The guests next to us didn't have any mosquito repellent but we were happy to share.  If you're looking for a chemical-free repellent from a Vancouver brand, try Saje's B-Gone outdoor mist.
Dress Warmly
Even though the performance begins at 8pm when there is still summer daylight, by the time the show ends, the sun has set.  Bring a scarf or blanket to stay warm.  You can also buy hot beverages at intermission, which brings me to my next point…
Bring Cash for Intermission 
During intermission, you have the opportunity to purchase tea, coffee or hot chocolate for the very affordable price of $3.  There's always a line for hot beverages during intermission, so hurry out of your seat as soon as intermission starts to avoid the line.
Use your Phone as a Flashlight in the Dark
The way back to the parking lot or bus loop isn't super well lit.  Use your phone as a flashlight in the dark!
==
For more information about Theatre Under the Stars and to see a show schedule, visit: tuts.ca.
SaveSave