As Canada's only science-based cocoa bean-to-bar chocolate-makers, husband and wife duo Dominique and Cindy Duby founded Wild Sweets which turns premium cocoa beans into 'Haute' chocolates, novel confections and designer pastries. They were recently awarded one of the "24 best chocolatiers in the world" in Georg Bernardini's 'Chocolate – The Reference Standard'. As well, they were offered the 2015 Best Chocolatiers and Confectionaries in America Award.
I had the chance to sample their impressive summer release collection.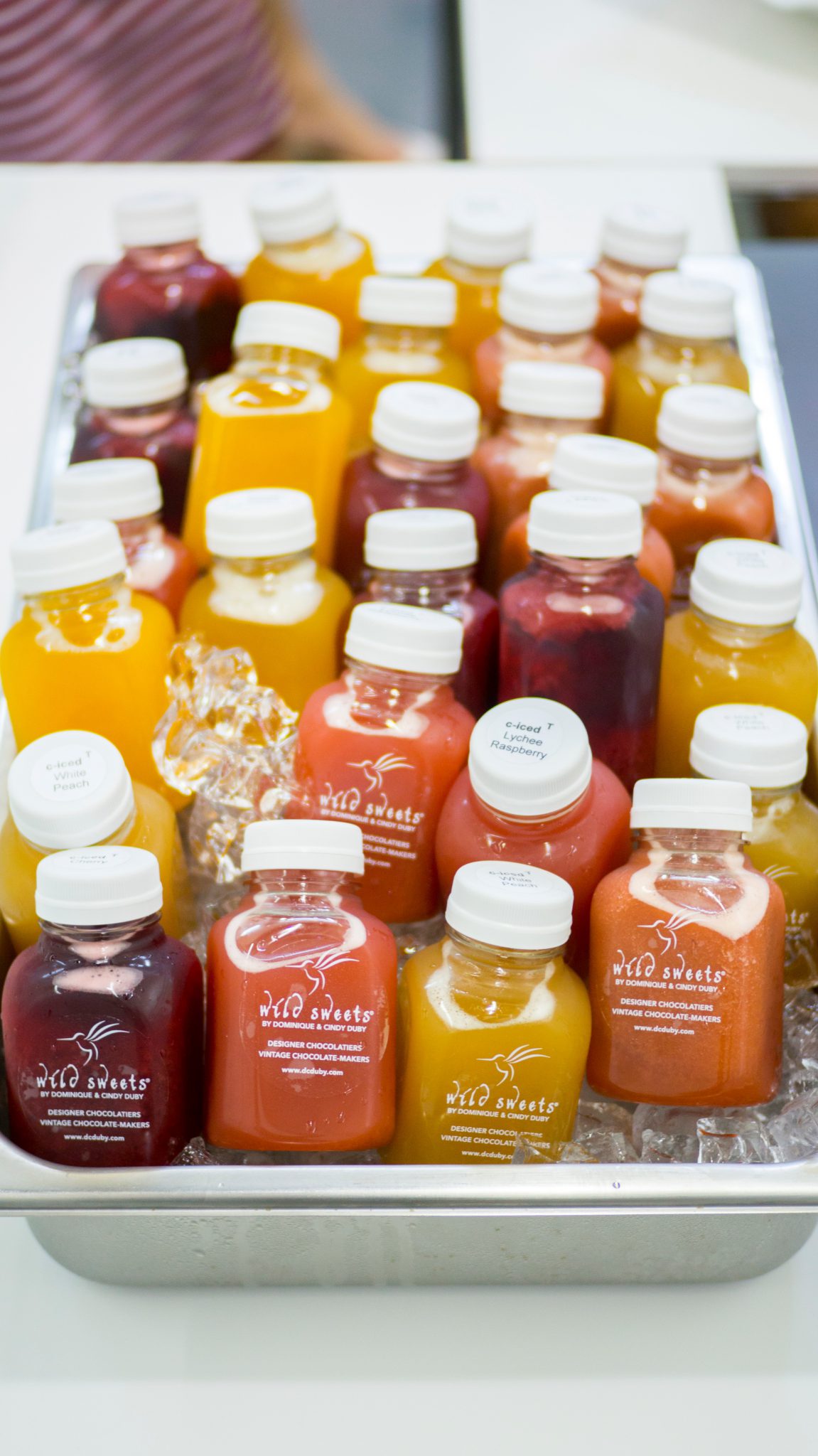 This Wild Sweets® Constructivism summer drink is a distinct version of the classic 'Iced Tea'. The base of the drink is made from unique all natural cocoa bean 'Chocolate Tea', made entirely from roasted cocoa beans/husks. The tea is blended with pure fruit purées. The deliciously refreshing drink is laden with powerful antioxidants like polyphenols, which make for a refreshing chocolatey twist to summer!
3 flavours include: Apricot/Passion, Strawberry and Morello Cherry.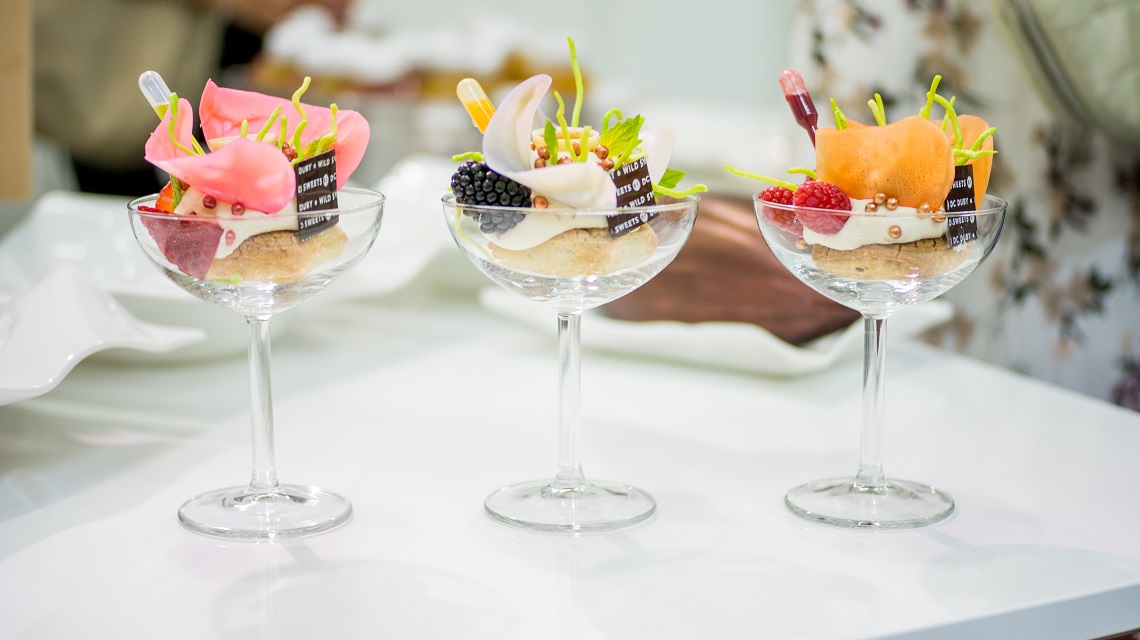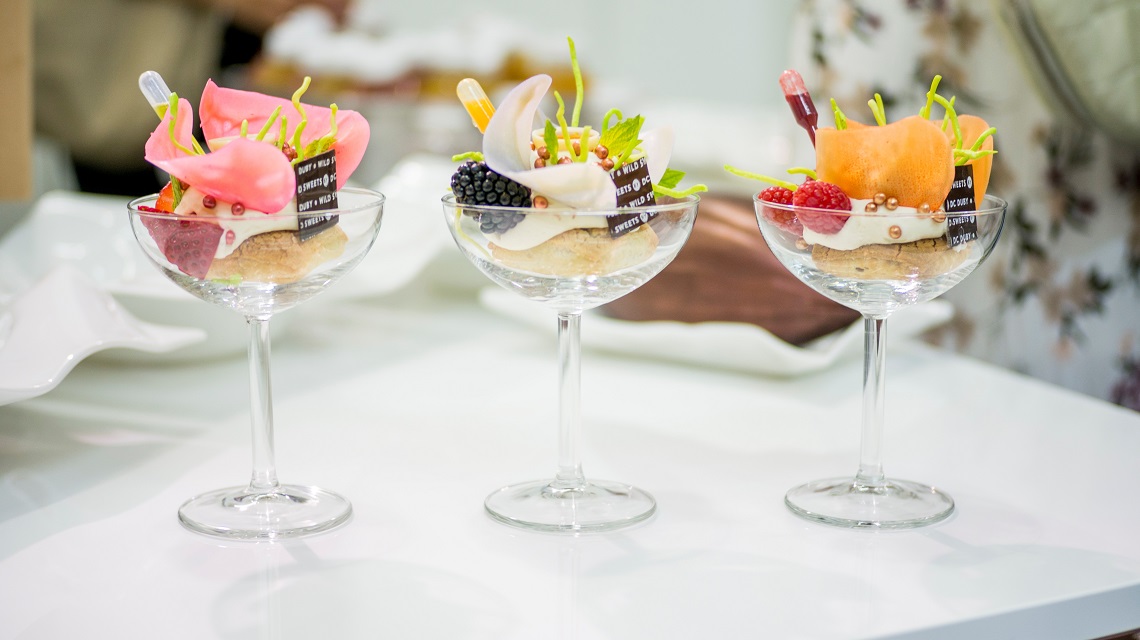 Their C|Puff2 series is composed of a choux pastry, topped with a thin layer of almond flour cookie for texture. Each choux cookie base pastry is filled with an unctuous flavored crème brûlée type cream. They are finished with fresh fruits, herbs, fruit confit and served with a pipette. They are embellished with chocolate cereal pearls and pasta strands. This dessert is made fresh to order and best consumed within 2 hours from assembly.
3 flavours include: Strawberry Cream C|Puff2, Chocolate Cream C|Puff2 and Praline Cream C|Puff2.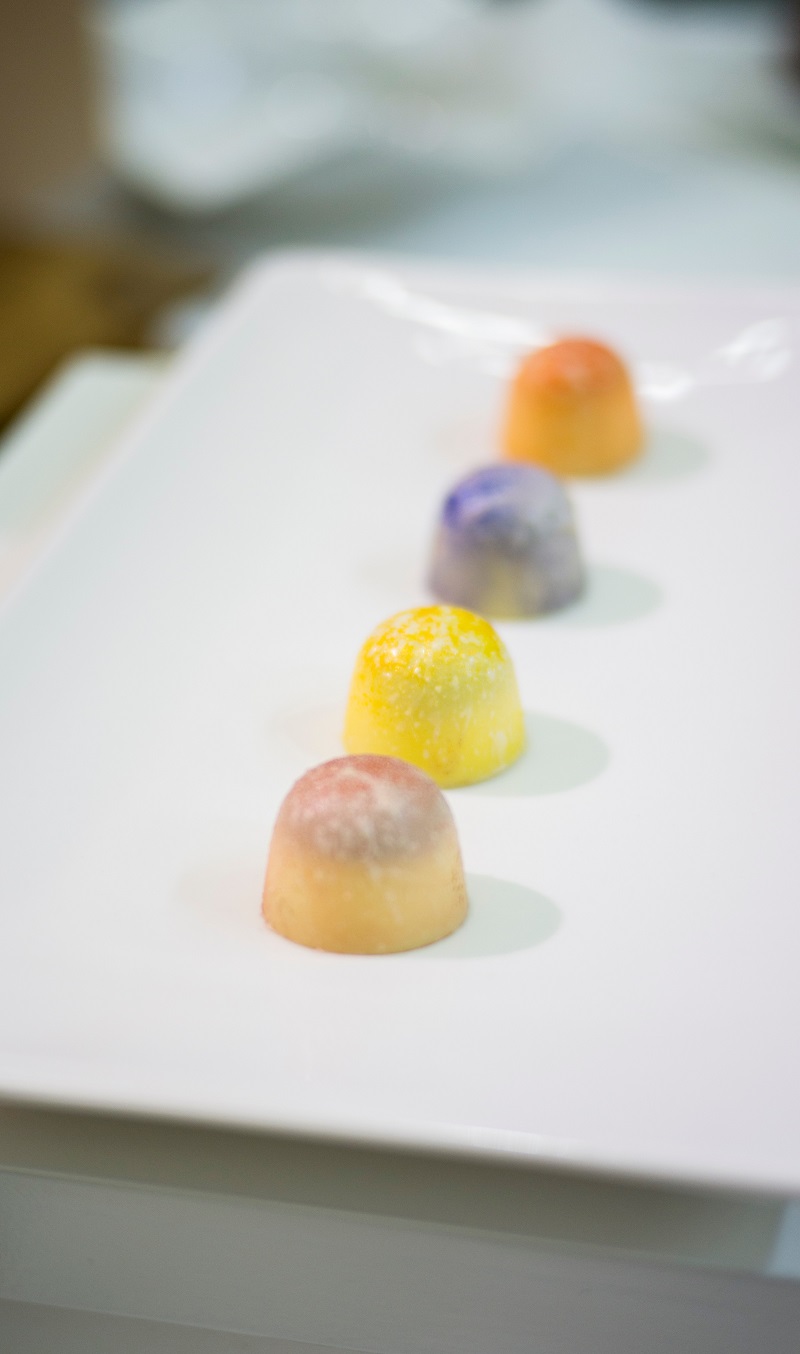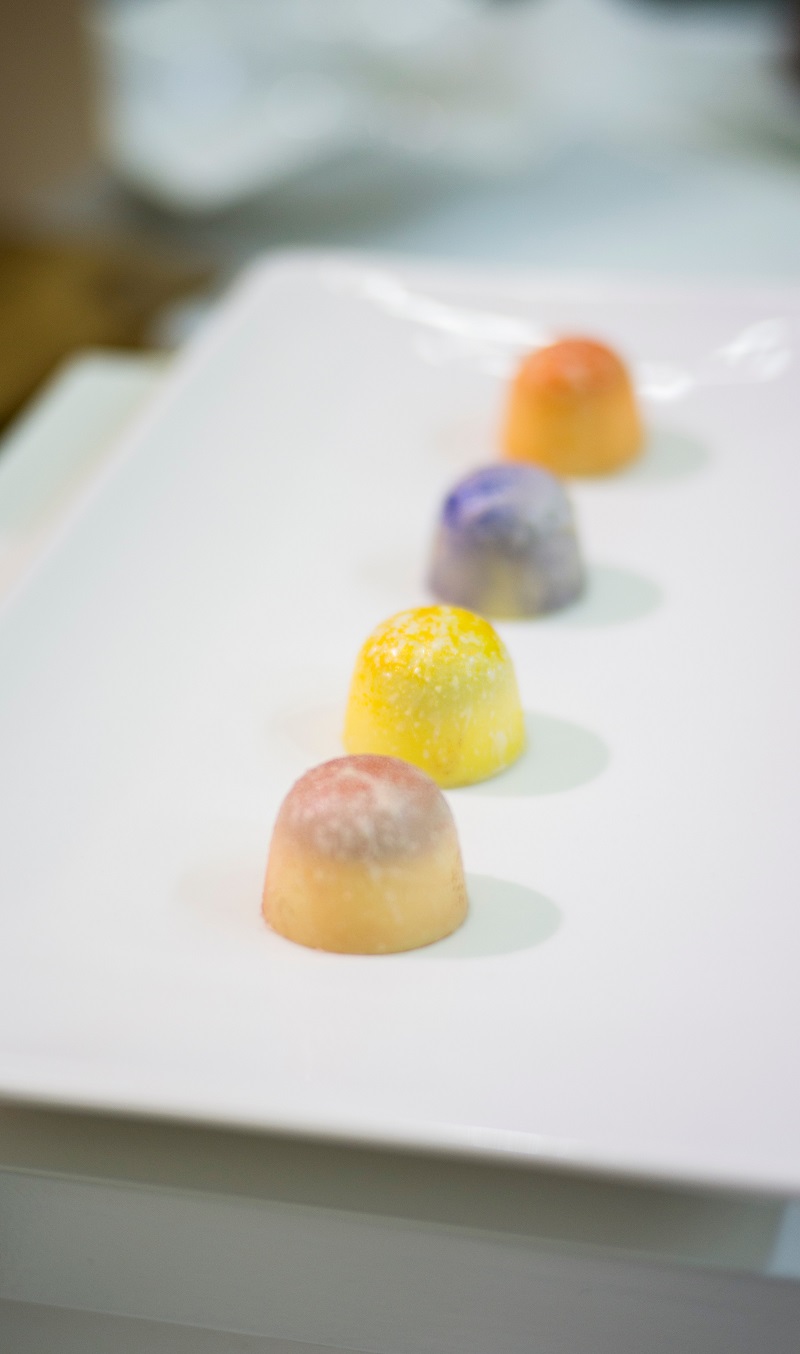 As well, the Wild Sweets® 'Summer 2017' Limited Edition Chocolate Art Collection accentuates the sweetness linked with Summer through the selection of different fruits, decorated in a selection of pastel colors perfect for summer. Each chocolate within the collection contains 2 types of fillings comprising a fruit-based liquid caramel and the other is a 'Créme Fraîche Vanille' – a sweetened soft cream made by emulsifying fresh cream and butter scented with vanilla bean, followed by hand-painting cocoa butter colors in different artistic patterns.
The assortments of flavours include
Liquid strawberry/raspberry fruit caramel
Liquid apricot/peach fruit caramel
Liquid blackberry/cassis fruit caramel
Liquid mango/lychee fruit caramel
If you would like to sample their summer releases, check out their online boutique to shop their seasonal summer collection. If you prefer a real-life experience, you can visit the lovely couple Dominique and Cindy Duby at their storefront at 2145-12191 Hammersmith Way in Richmond, BC.
==
Photography Credit: Eatwithmao Photography