Spin is an adrenaline-pumping indoor stationary cycling class led by an energetic instructor and taught to their tailored list of upbeat music. Similar to a real bike ride, it's a low-impact workout thats known to burn calories.  At all times, you are in control of your own speed and resistance, so the workout can be as challenging as you make it.  The classes are fun and the perfect way to get pumped up on weekends or refreshed after a long day at work.
Over the past few years, several spin studios and fitness centres offering spin classes have opened in Vancouver, each offering a slightly different workout.  Find your new favourite class with our round up of Vancouver spin studios:
Cadence Vancouver – Rise, shine and sweat!
I was privileged to be able to speak to the owner and one of the original founders of Cadence, Natasha Lowe. Cadence was the first spin-only studio in Vancouver and has been in operation for around 6 years.
Expect a fun cardio workout that follows the beat and the flow of the music, integrating lots of hills and high intensity intervals. At Cadence, the exercises don't incorporate any upper body work on the bike.  They prefer to focus solely on the cardio aspect of the workout. The class is taught with dimmed lights in the room, giving class participants the opportunity take a mental break, without distraction, and just focus on the workout.
Typical classes start with a 4-5 minute warmup, at which time the instructors will go over all the basics of spin and provide a quick heads up on what to expect throughout the ride. From there, each class is different depending on the individual instructors. Expect a fun mix of sprints, hills, and tempo intervals. Each class has a carefully curated playlist designed by each instructor, and every class and playlist is always a little different.
The friendly studio encourages guests to work at their own pace and achieve their own fitness goals. For newcomers, spinning is a great beginners' way to get into working out, but it's also a great way for experienced athletes to cross train and improve their fitness for other activities and sports they might be participating in.
Pricing: 1 month of unlimited rides for $225 or 5 classes for $110
Location: 1529 West 6

th

Avenue in Vancouver
Eastwood Cycle – Sweat to find your zen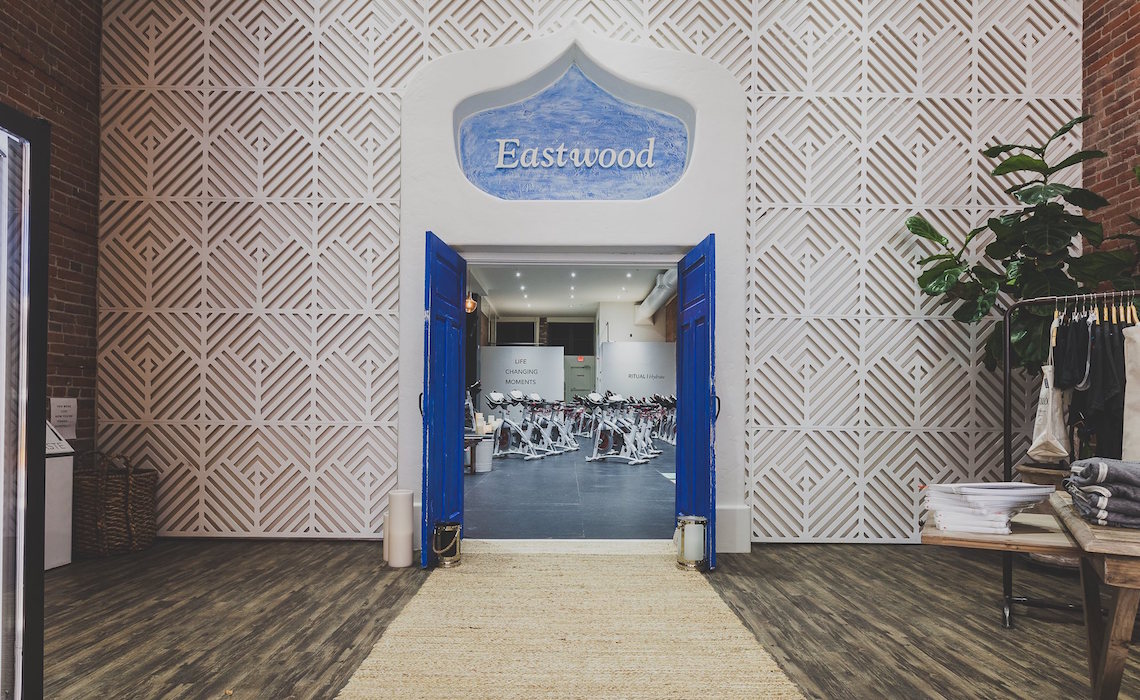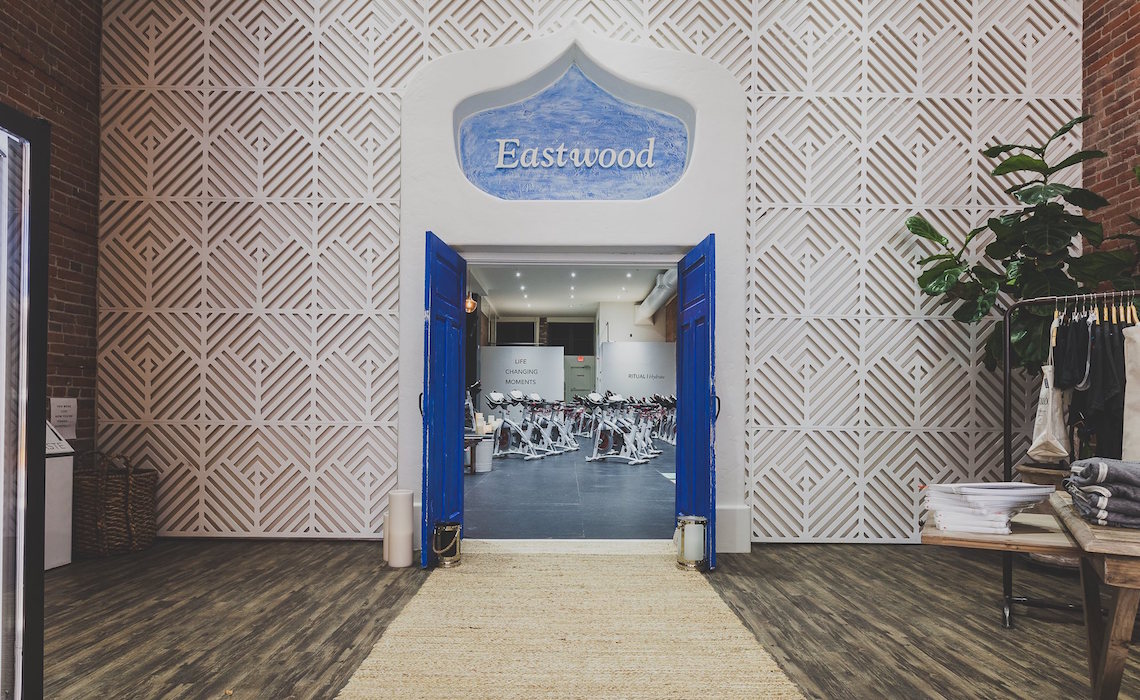 "Our middle eastern vibe, our entire experience, and our class variations: The Icon, The Athlete, The Mamacita, and The Cyclist" are what Jill Sheridan, founder, believes distinguishes Eastwood Cycle from the others.
"If you're entering into an Icon class get ready to ride to the rhythm [party on the bike] and if you're entering into an Athlete you will be challenged beyond measure to get you cardio ready for the road. We offer a variety of class styles and instructors that bring their own flare and music. Everyone is truly unique."
Jill reassures newbies that "this workout is for you and you only. Have fun, push yourself, but know your limits. We have a ton of new people each and every day so you won't be alone."
Pricing: 1 month of unlimited rides for $150 or 5 class package for $130
Two Locations: 154 West Hastings St in Downtown Vancouver and 185 Forester Street in North Vancouver
Ride Cycle Club  -  One part bootcamp, one part nightclub
Ride "challenges the status quo of indoor cycling…each ride is a full-body workout combining an intense cardiovascular sweat, micro bike movements and full body toning reinforced by the authority of music."
Their classes incorporate different movements and even weights to provide you with an intense experience. Riders focus on following the rhythm of the music. Every class brings them through a series of steep hills and low dives. Instructors all plan their classes differently to provide a unique experience. One thing's for certain though – everyone is sure to push themselves to their limits and get sweaty.
Why you should try Ride Cycle Club: Can you really say no to a Bieber-themed class?
Pricing: 1 month of unlimited rides for $270 or 10 rides for $240
Two Locations: 881 Hamilton Street in Yaletown and 98 Ossington Avenue in Toronto
Spin Society – All about celebrating community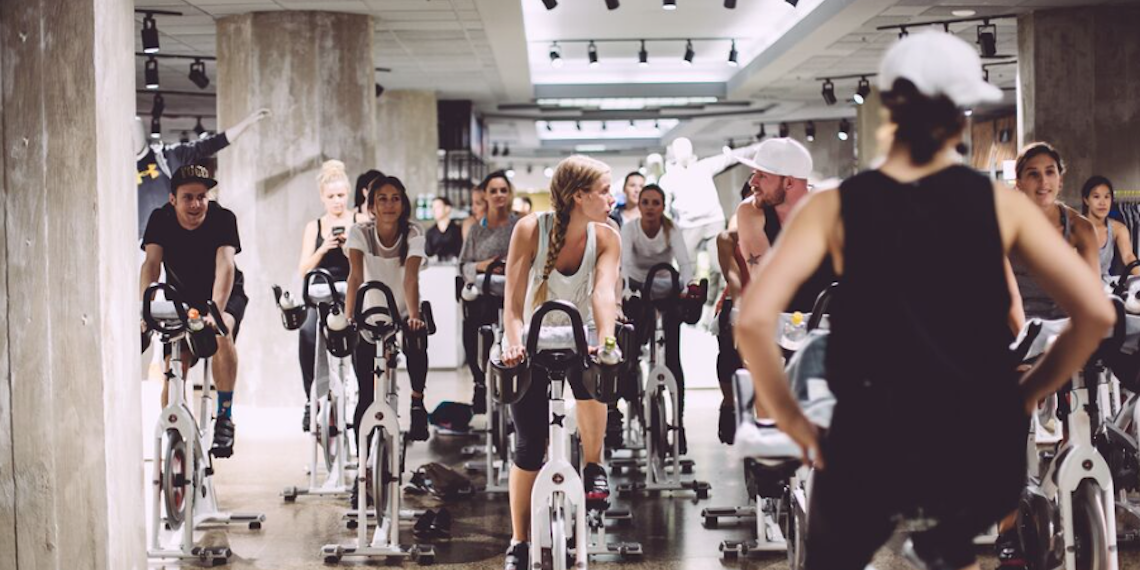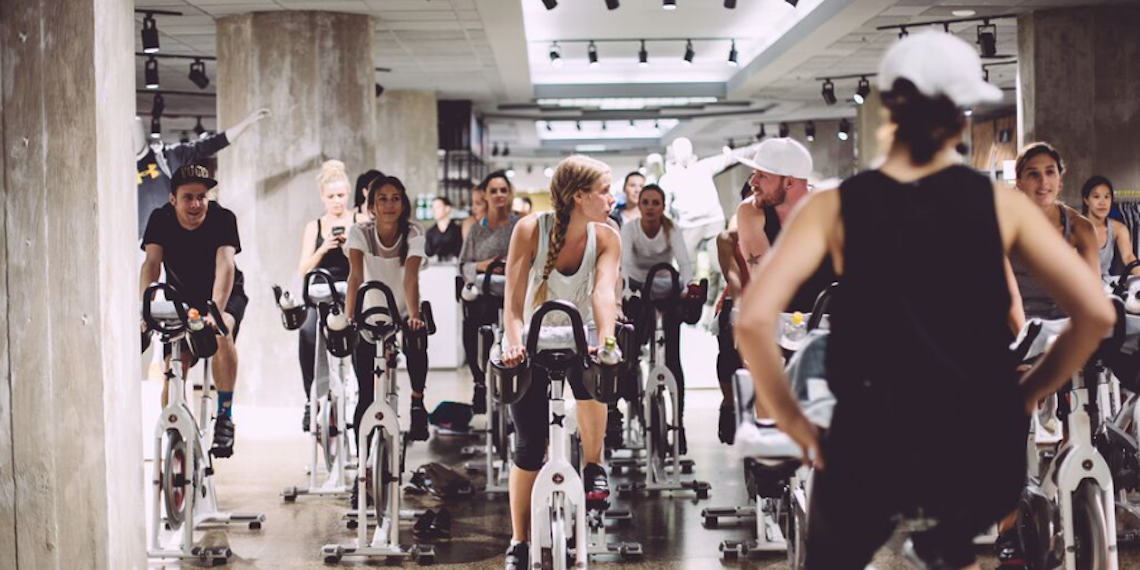 Located right by the Granville Bridge, Spin Society is intent on empowering and transforming riders, while fostering a sense of community and support.
I chatted with Emily Lee, Spin Society instructor. She is obsessed with spin because of the "energy from the music, the adrenaline, the people, and the place. When you walk into the studio there's a feeling of excitement you get from the environment and the people that ride at Spin Society… no matter how often you go or even if you feel tired before coming – you will always feel this inexplicable energy."
Emily advises newcomers to come to class early.  "It helps to calm you especially if you're nervous to be prepared. The squad can walk you though the studio to familiarize you with lockers, water station, washroom, etc. We can also use the bike at the front to help show you how to safety set up your bike and learn how to clip in so you are familiar with our bikes before you even enter the spin room."
Spin, eat, work out, repeat. Sounds like a good mantra to me!
Pricing: 1 month of unlimited rides for $120 or 3-ride pack for $35
Two Locations: 1332 Granville Street in Downtown Vancouver and 924 16

th

Street West North Vancouver
Cyklus Vancouver – Serious cyclists ahead
During the class I attended, riders competed against one another. We could see our results on a large television screen. This made me work even harder and (hopefully) burn more calories during a gruelling class.
Cyklus sets itself apart by offering classes such as Go Fondo and IRONride. The latter class is taught by an instructor who has completed a full ironman. It invites you to join in on increasingly lengthy and challenging classes.
Pricing: 1 month of unlimited rides for $169 or 10 classes for $195
Location: 889 Expo Boulevard in Vancouver
YYoga – Relax, spin, repeat
Spin is so popular that even local yoga studio YYoga has invested in equipment for classes at select locations!  This indoor cycling class is an invigorating indoor cycling cardiovascular workout, which strengthens and tones your body while building grit.
It's 50 minutes of non-stop, stomach-churning activity.
New Client Special: 30 days for $40 or 10 class summer pass for $130 or 1 month of unlimited rides for $170
Three Locations: 1627 West Broadway in Vancouver, 1233 Lynn Valley Road in North Vancouver, 888 Burrard Street in Vancouver
SoulCycle – Celebrity approved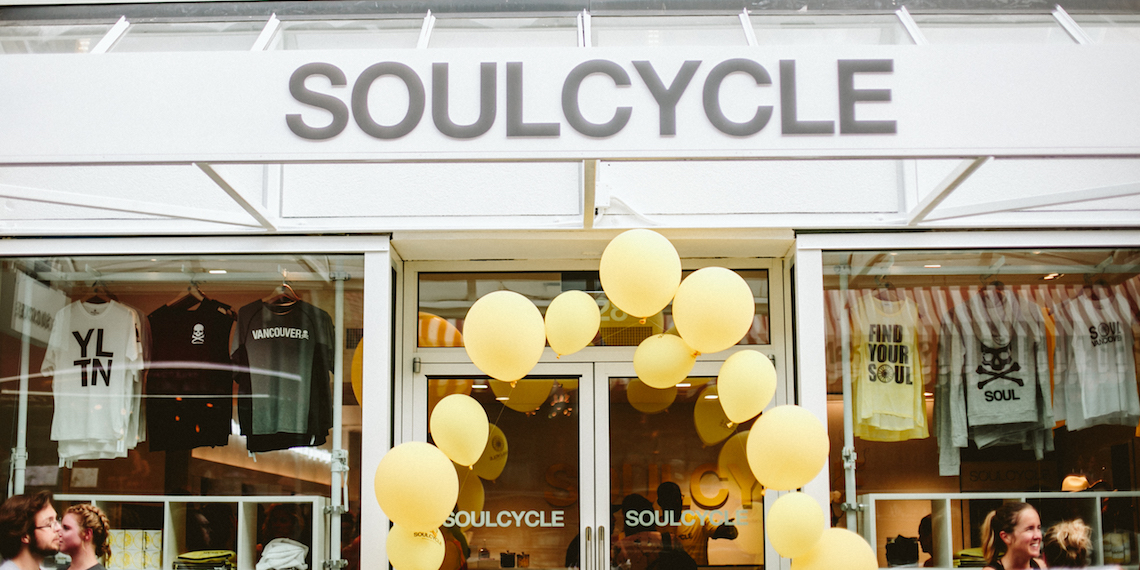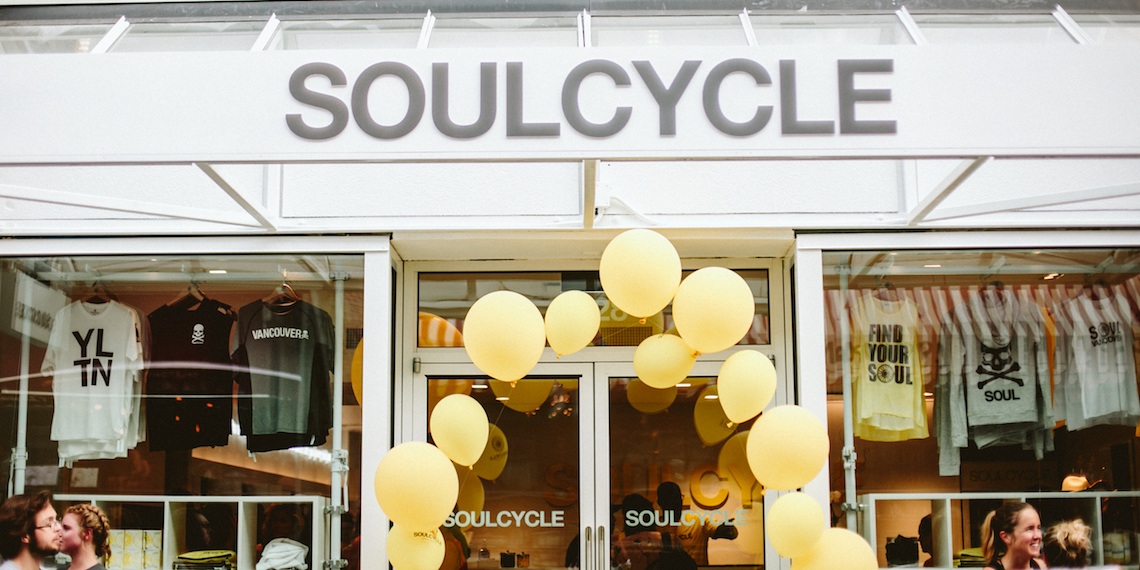 Based in New York City, SoulCycle is a spin studio chain that's turned into a huge cult hit. It has done a fantastic job of building a rabid community of fans who love the feeling of transformation and self-confidence that Soul Cycle brings to their lives.  Their spin classes blend upper body exercises and thumping high-energy beats into each class, which is always in a dark candlelit room.   Soul Cycle has built a loyal celebrity following, with the likes of Michelle Obama, Lady Gaga, Oprah Winfrey and Demi Lovato, taking their indoor cycling classes.
Get your beat on at the soon to open studio in Yaletown and join a tribe of like-minded values obsessed with living their best lives!
New Client Special: $20 for your first ride
Location: 1122 Mainland Street in Yaletown
===
This post was modified from Spin Adrenaline on hustledreamexplore.com
SaveSave
SaveSave
SaveSaveSaveSave
SaveSaveSaveSave
SaveSave
SaveSave
SaveSave
SaveSave
SaveSave
SaveSave
SaveSave
SaveSave
SaveSaveSaveSave
SaveSave
SaveSave