When travelling internationally, one of my favourite things to do is to explore the local culture by shopping at local artisan markets. To me, there's something special about browsing through artisan crafts, some available only in that part of the world, that connects me to the city I'm in by offering a taste of the local values and culture. North American retail organization Ten Thousand Villages brings that cultural connection to us here in Canada, so we can shop internationally, in the comforts of our own city. Best of all, they do it with a 100% commitment to fair trade.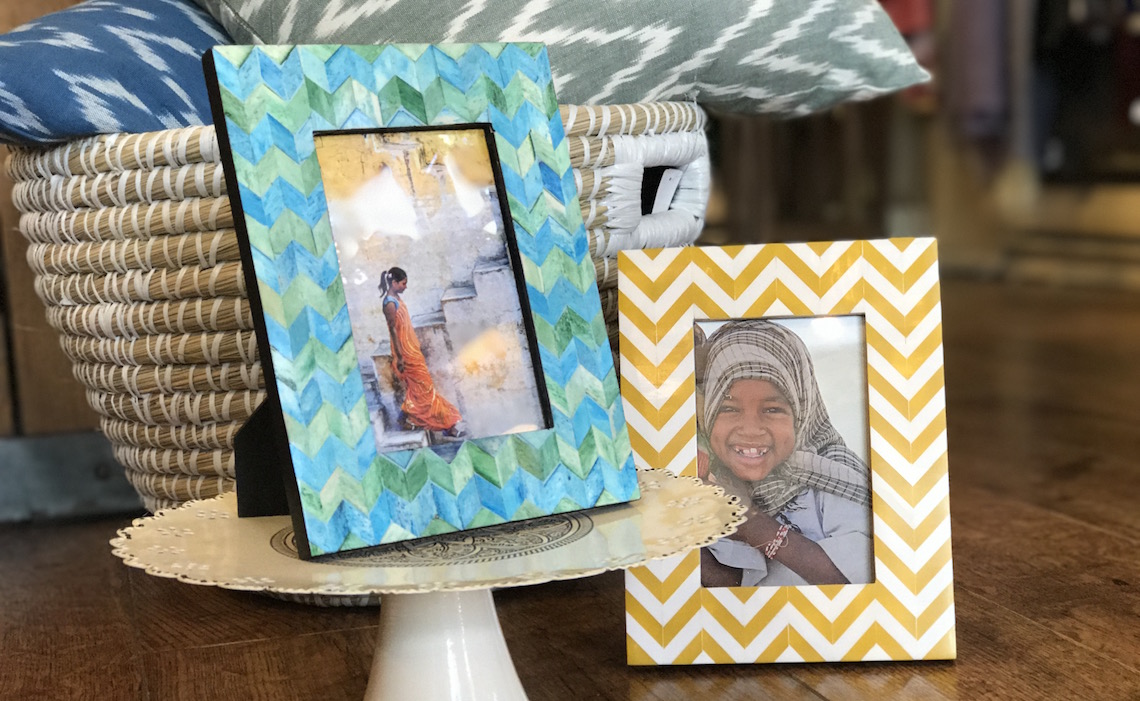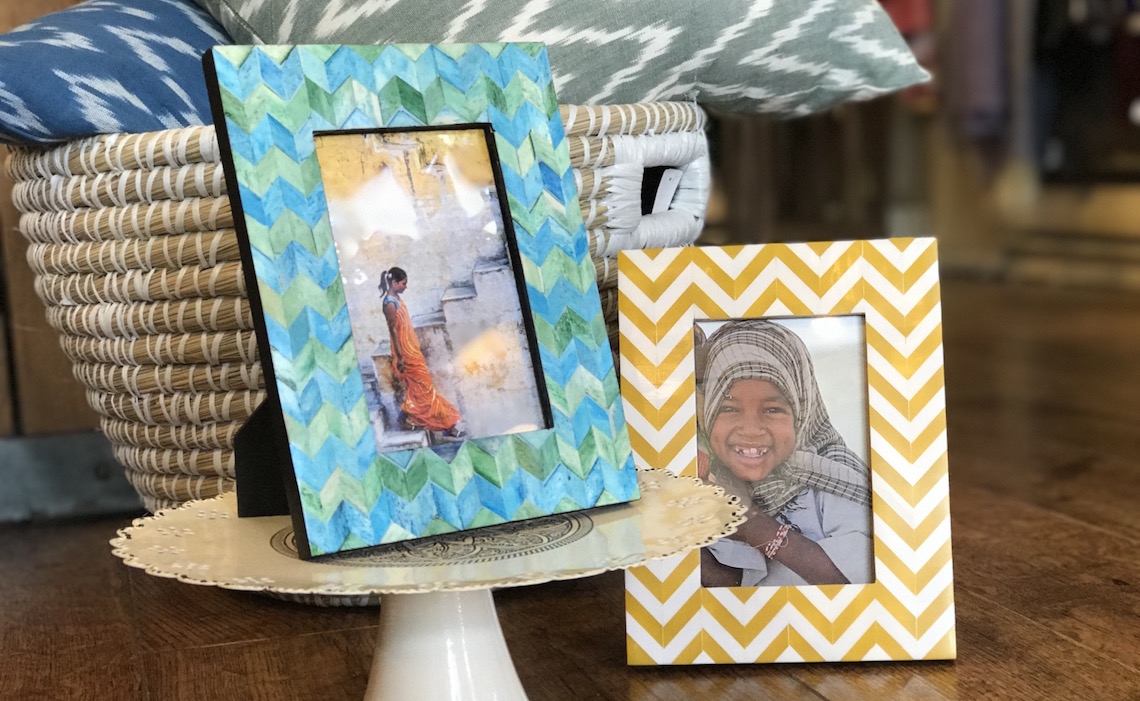 Modern Mix Vancouver recently had the opportunity to visit the Ten Thousand Villages store location on Granville Island. Browsing through their impressive stock of international handicrafts gave me a severe case of wanderlust! There are Fair Trade products available in every category imaginable – from fashion and jewelry, to home decor, to packaged food products, all from artisan groups in 27 countries in developing nations including India, Bangladesh, Nepal, Vietnam, Peru, and Kenya. When browsing through Ten Thousand Villages, expect to find an eclectic treasure trove of international handicrafts, waiting to be discovered and put into a new home.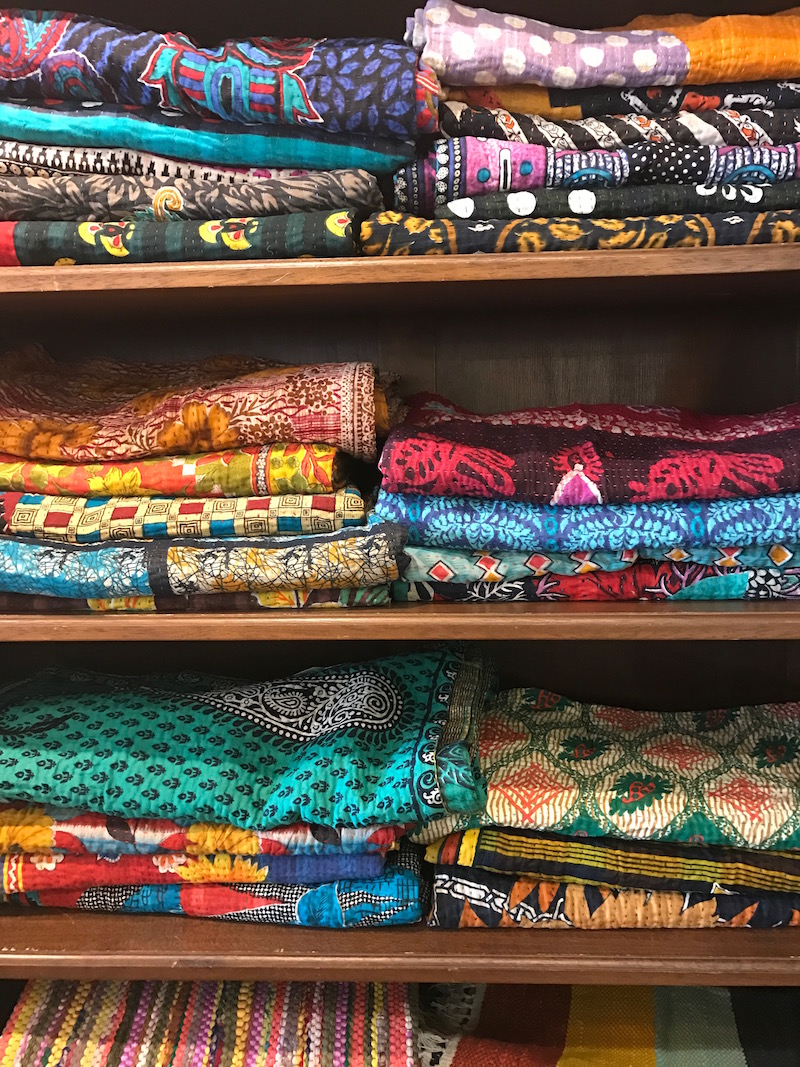 Fair Trade is one of those buzzwords that often gets tossed around as a marketing term. However, when I took the time to chat thoroughly with the team at Ten Thousand Villages, I realized how essential Fair Trade is to what they do. The values of Fair Trade are so important to Ten Thousand Villages that they built their entire retail organization around providing artisans in developing countries the opportunity to earn income through long-term, fair trading relationships.
Men and women around the world have a simple dream: to earn an honest living, provide a home, food and education for their children, and to be gainfully employed in a job that brings dignity and joy.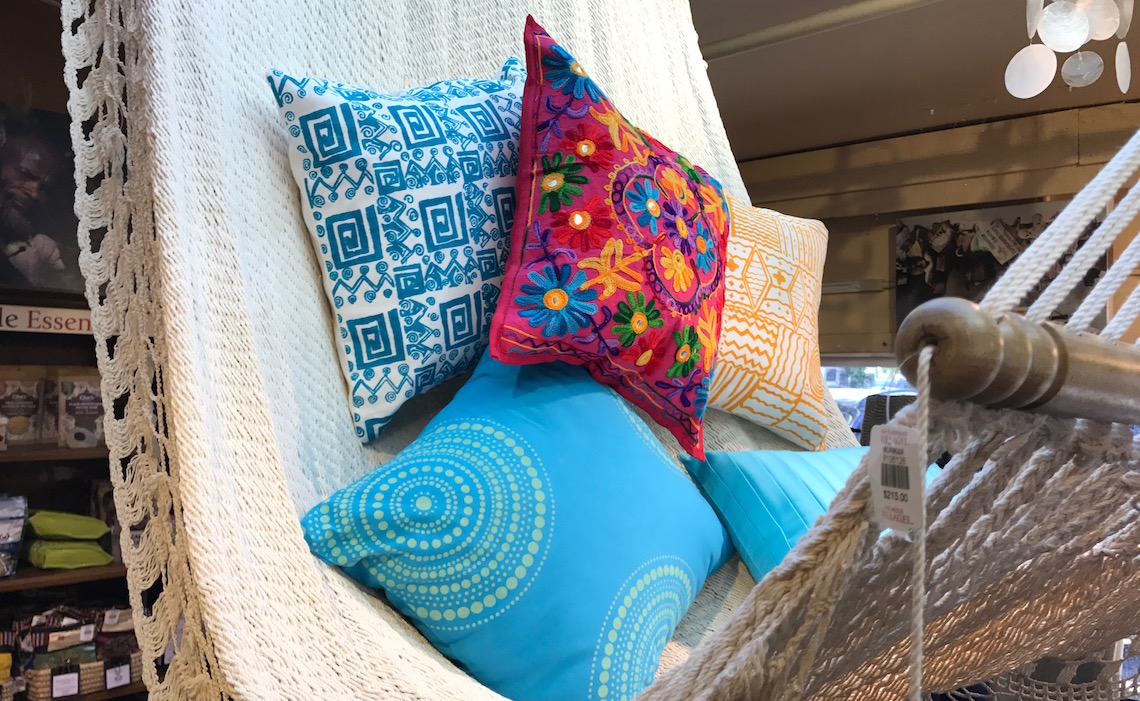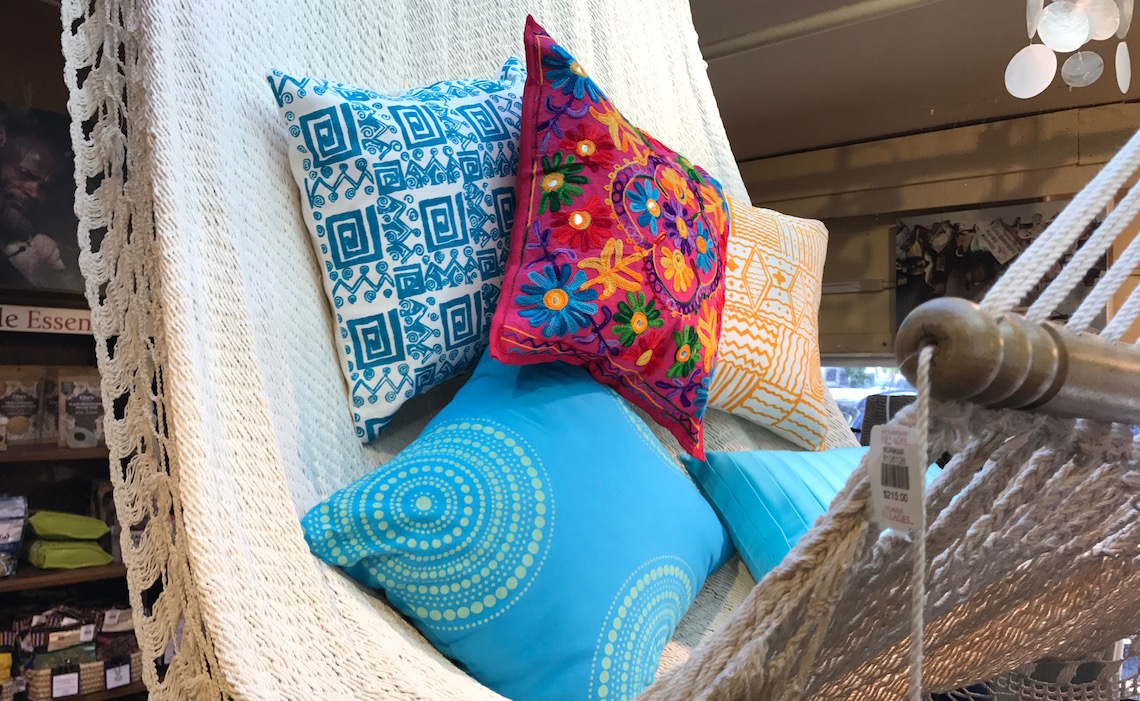 From Day 1, Ten Thousand Villages works with international artisan groups in a very collaborative approach – down to determining wages and the design of the products.  Naturally, the artisan methods have to be authentic to the cultural values of the particular region, but Ten Thousand Villages assists in adapting the products and designs to a Western Market. As outlined by the World Fair Trade Organization, groups are paid fairly for their labour, based on the cost of living in their respective countries. Gender equity is also a consideration – men and women are paid equally for their work. Safe and healthy working environments are also essential to Fair Trade, as are environmentally responsible methods of production.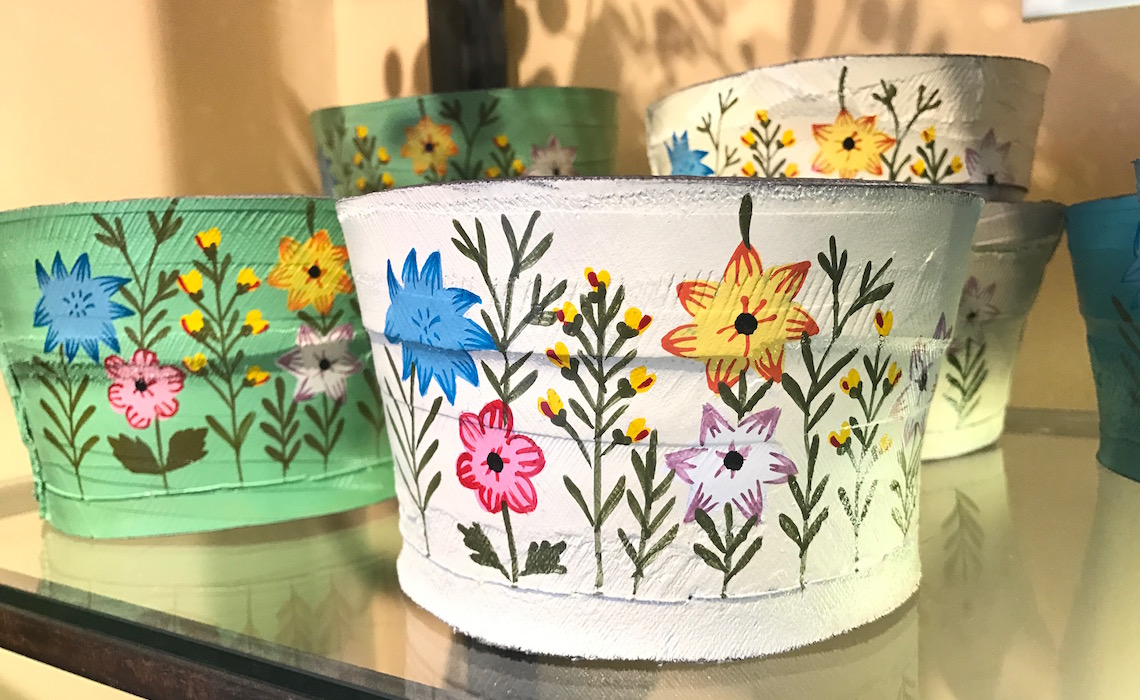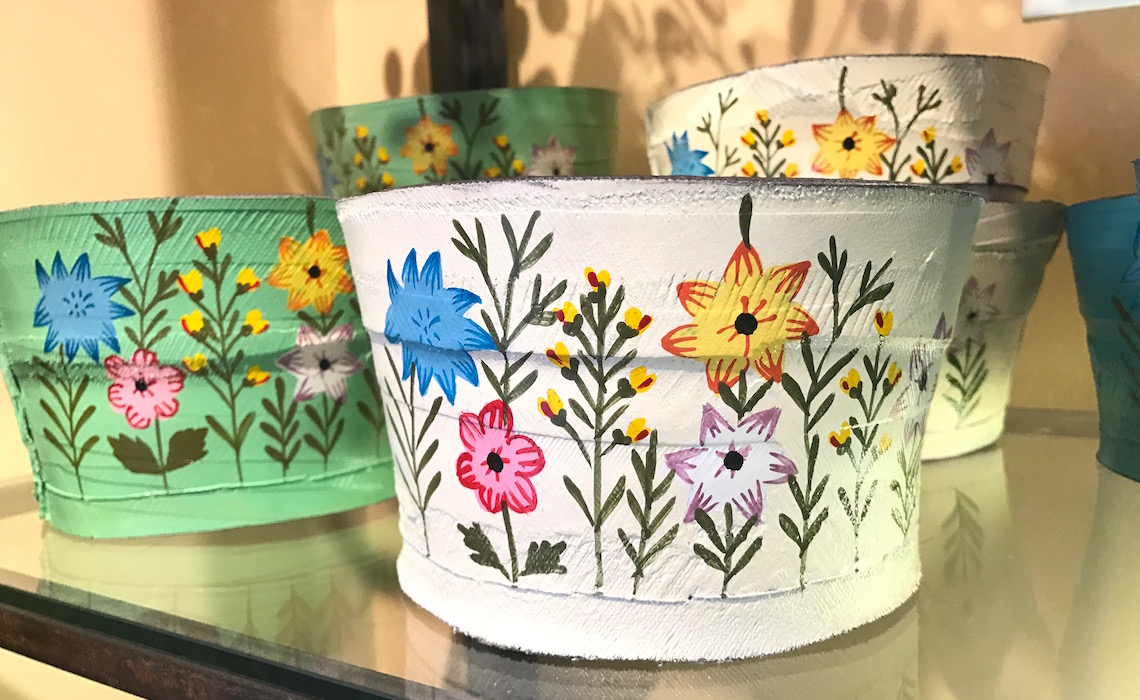 Some notable products which stood out to me at the Ten Thousand Villages location on Granville Island included: hand-painted rubber flower pots made out of upcycled tire, colourful repurposed Indian saris which are then turned into home goods like throws and blankets, and old magazine pages which are crafted into sturdy paper vases and trivets.
Surprisingly, there were several modern finds at Ten Thousand Villages too.  I particularly liked the pillows with an ikat pattern in a modern sage green (I ended up buying one for myself), chevron patterned photo frames from India, and a very Instagram-worthy metal cake platter with a scalloped edge.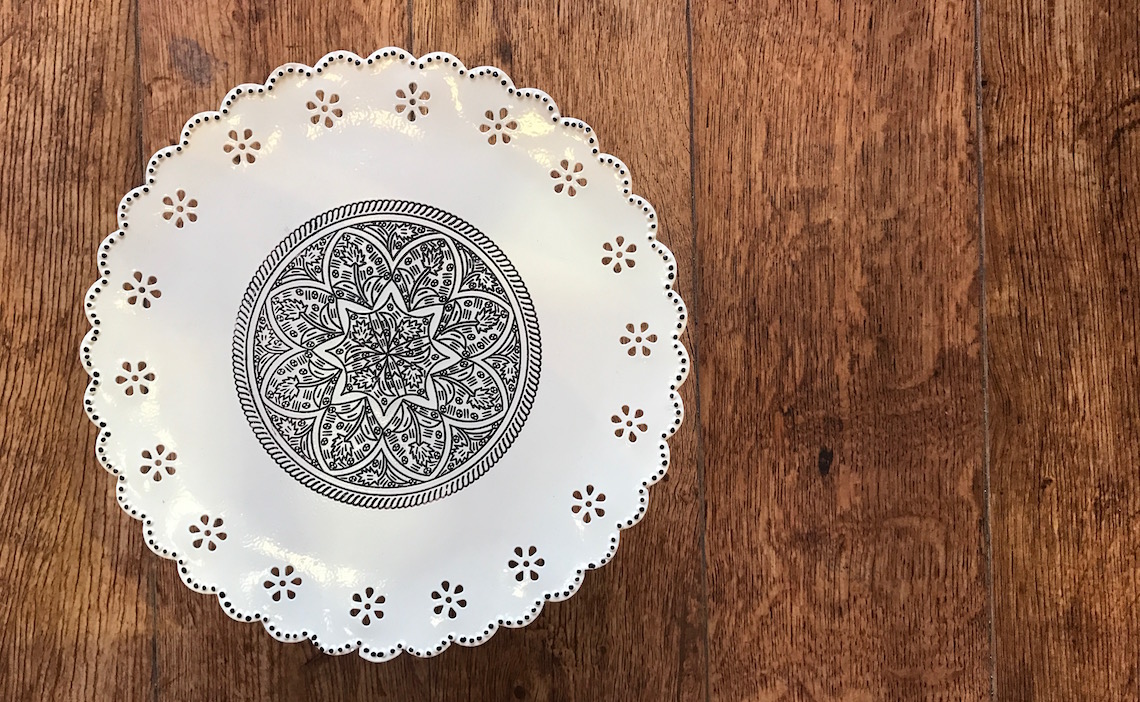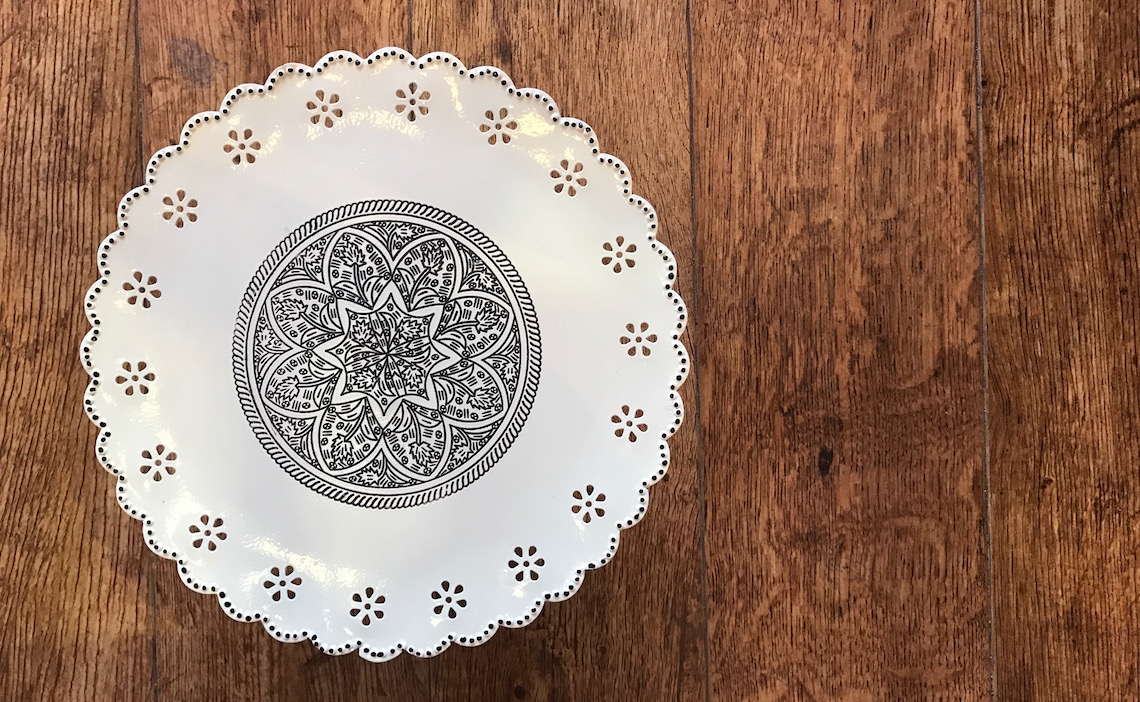 There are over 30 Ten Thousand Villages locations across Canada, and even more in the USA. In Vancouver, Granville Island is the perfect location to have Ten Thousand Villages as the area is frequented by locals and tourists, especially those who seem to be more socially conscious from their travels and appreciate the vision and stories behind each product. The next anticipated West Coast opening of Ten Thousand Villages will be in Victoria, BC.
For more information, visit: tenthousandvillages.ca, or in-person at: 1660 Duranleau St on Granville Island.
==
This post was written in collaboration with Ten Thousand Villages.
SaveSave
SaveSave
SaveSave
SaveSave