Inspired by Canada's 150th birthday, Cadillac Canada is sharing stories from the country's daring side: 150 Daring Moments from Canadian history that have driven the world forward.
Vancouver chef Hidekazu Tojo made the list, due his role in the 1970's in popularizing Japanese cuisine in both Canada and the West Coast.  His claim to fame?  Inventing the "Tojo-maki roll" – now known worldwide as the California Roll!  Chef Tojo noticed that customers were reluctant to try sushi with seaweed visible, so he added rice to the outside of the roll.  A lesser known fact is that the "California" roll is named not after its state of origin, but for the avocado (from California)  used in the roll.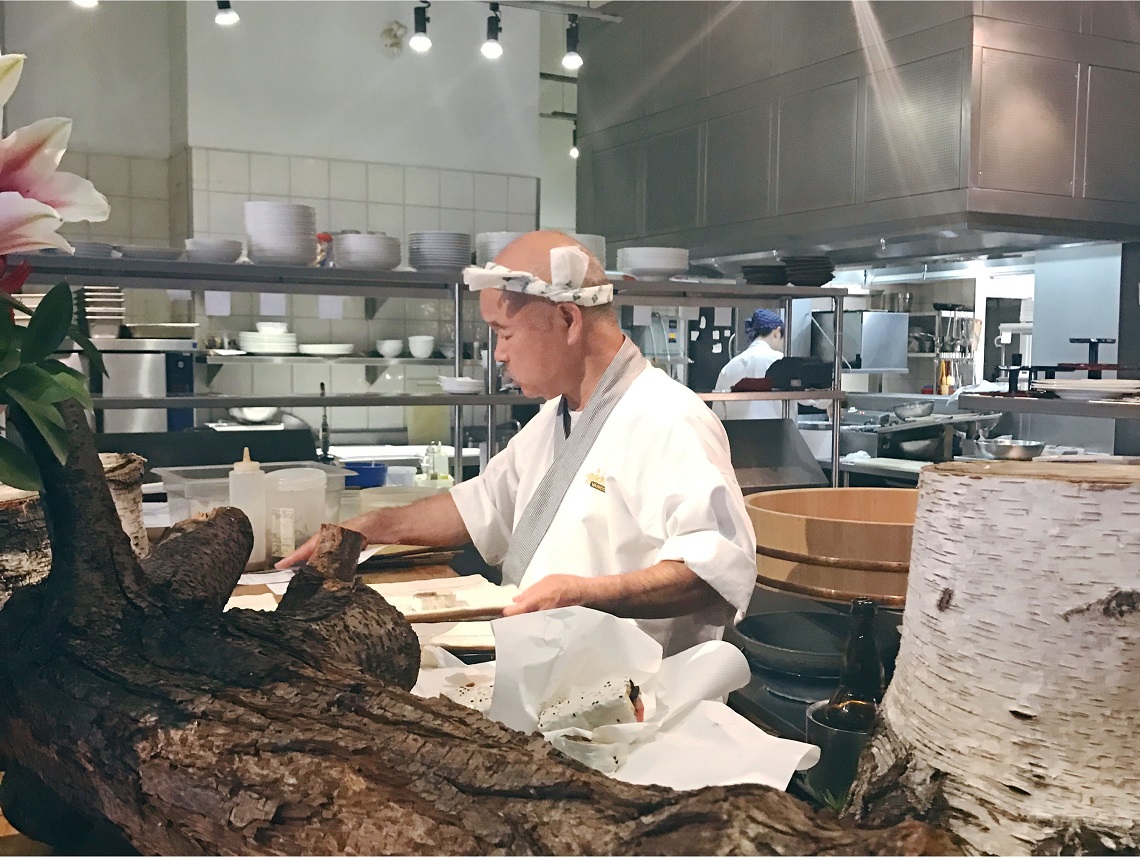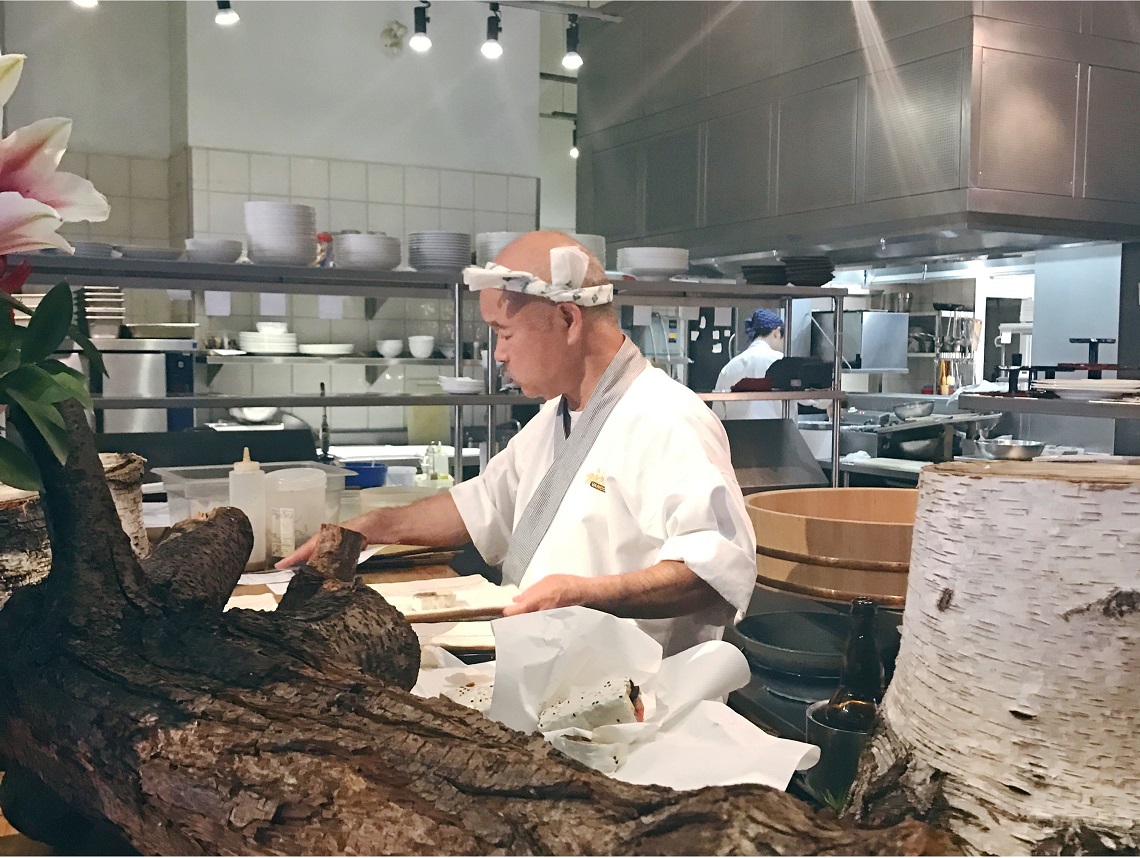 Thanks to Cadillac Canada, my boyfriend and I were recently treated to dinner at Tojo's, where we experienced Tojo's Omakase – a style of Japanese dining where the chef decides what you eat, and your dishes are a surprise.
When you order Omakase, you are entrusting the chef to create your meal. He will draw upon the freshest seasonal and local ingredients of the day to create a special dinner, featuring both hot and cold dishes and demonstrating the diversity and originality of Tojo's cuisine.
Due to a couple of 'fishy' dietary restrictions, I never thought I would be able to participate in a Japanese Omakase experience.  But they assured me that I could just let them know what my restrictions were, they can make something custom to me.  So I thought why not – if this evening was all about being daring, I'll go with a surprise.  Besides, it sounded fun to not know what you were in for next!
My dietary restrictions are: no fish (raw or cooked), no raw scallops, no mussels or oysters.  But yes to prawn, scallop, crab and lobster!  My boyfriend, on the other hand, will eat everything.  Here's a peek at the dishes we were served: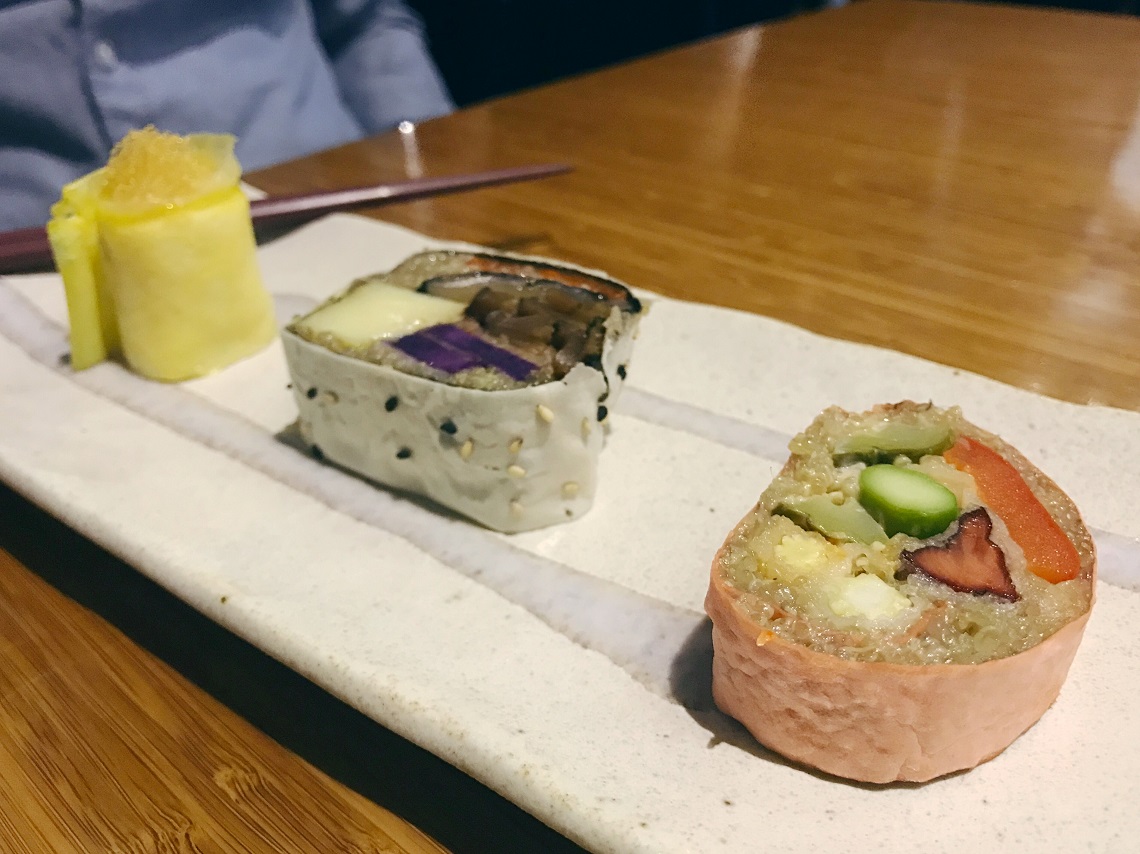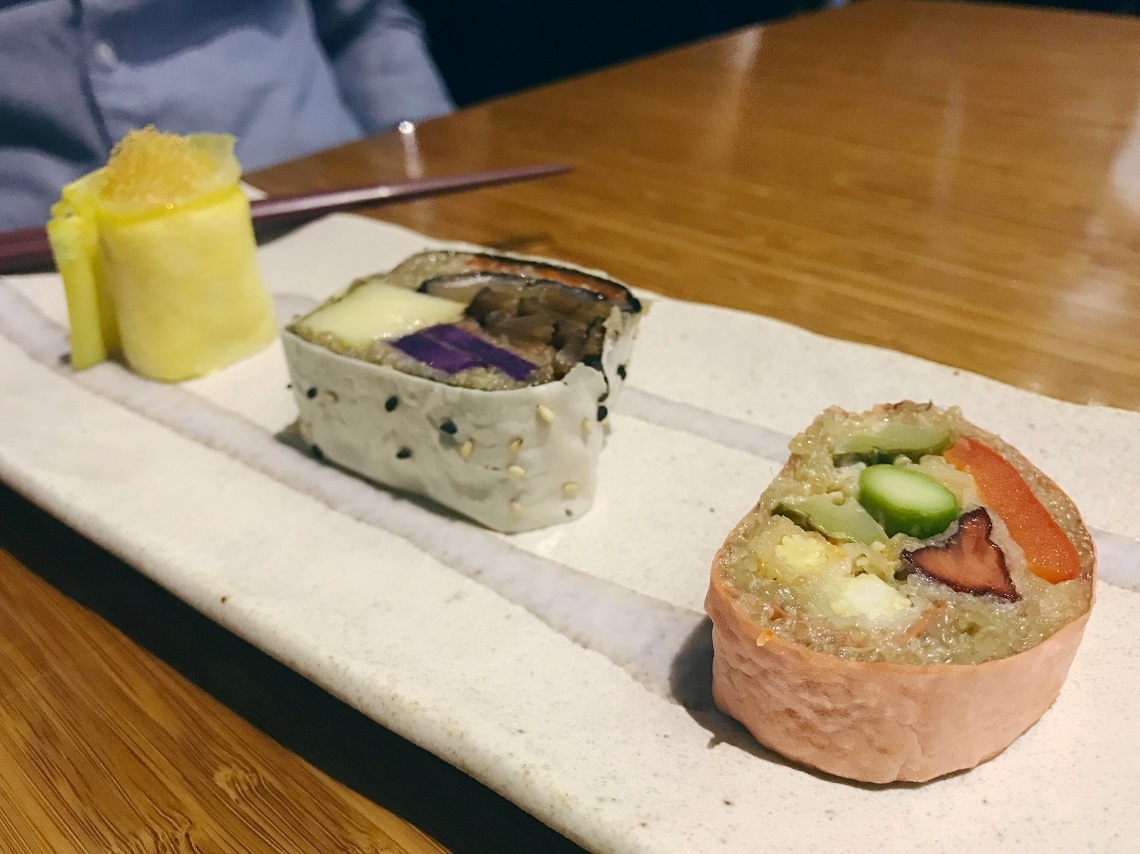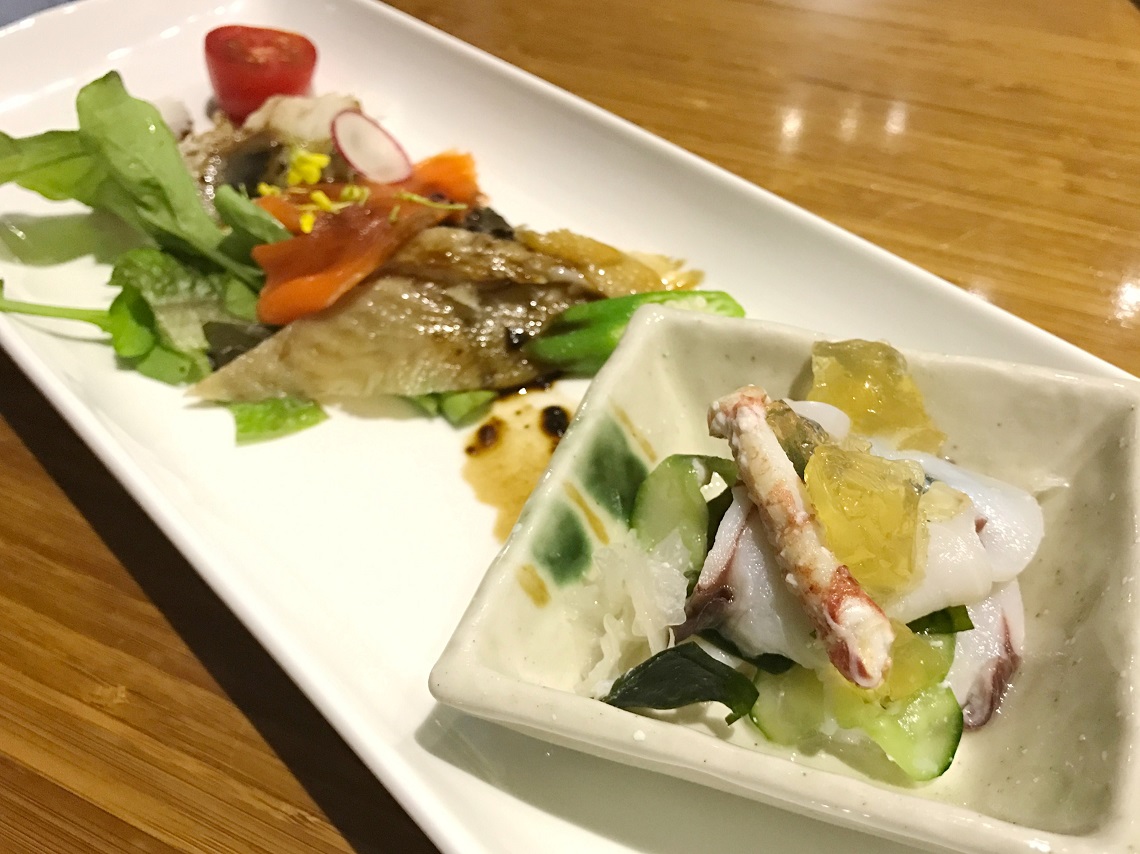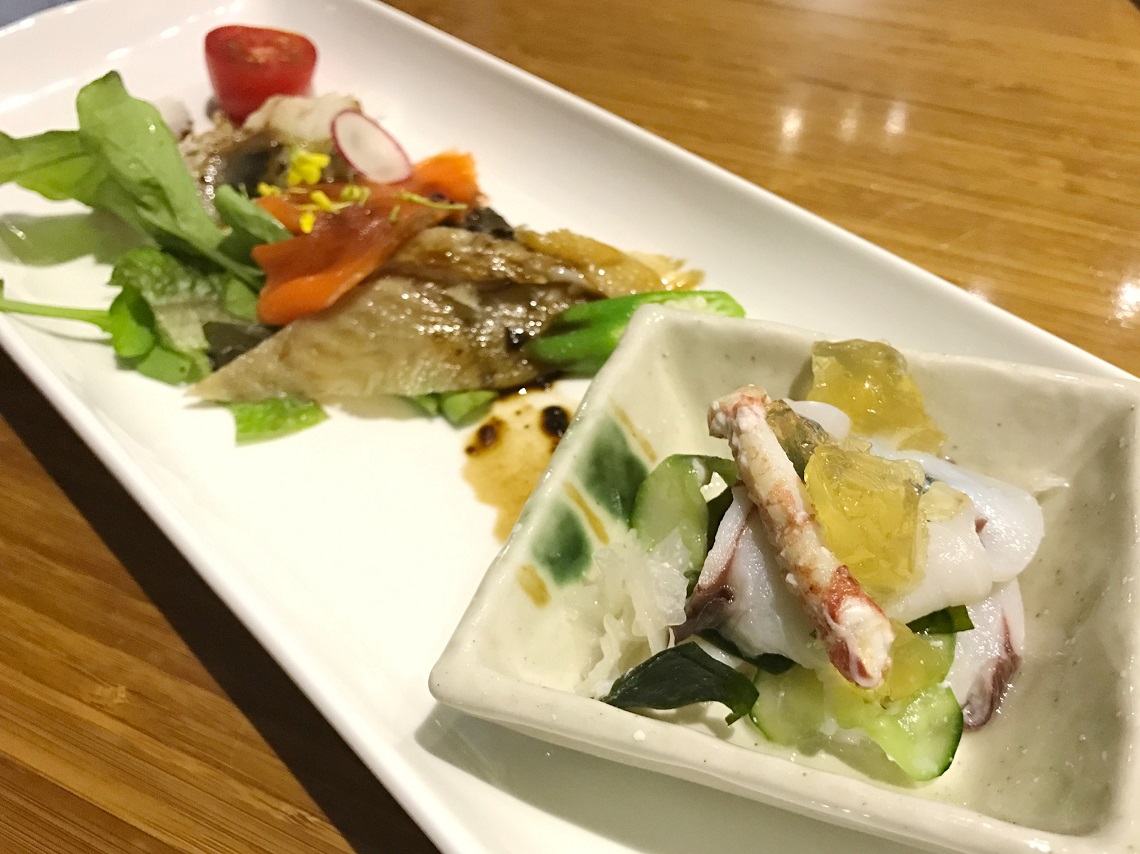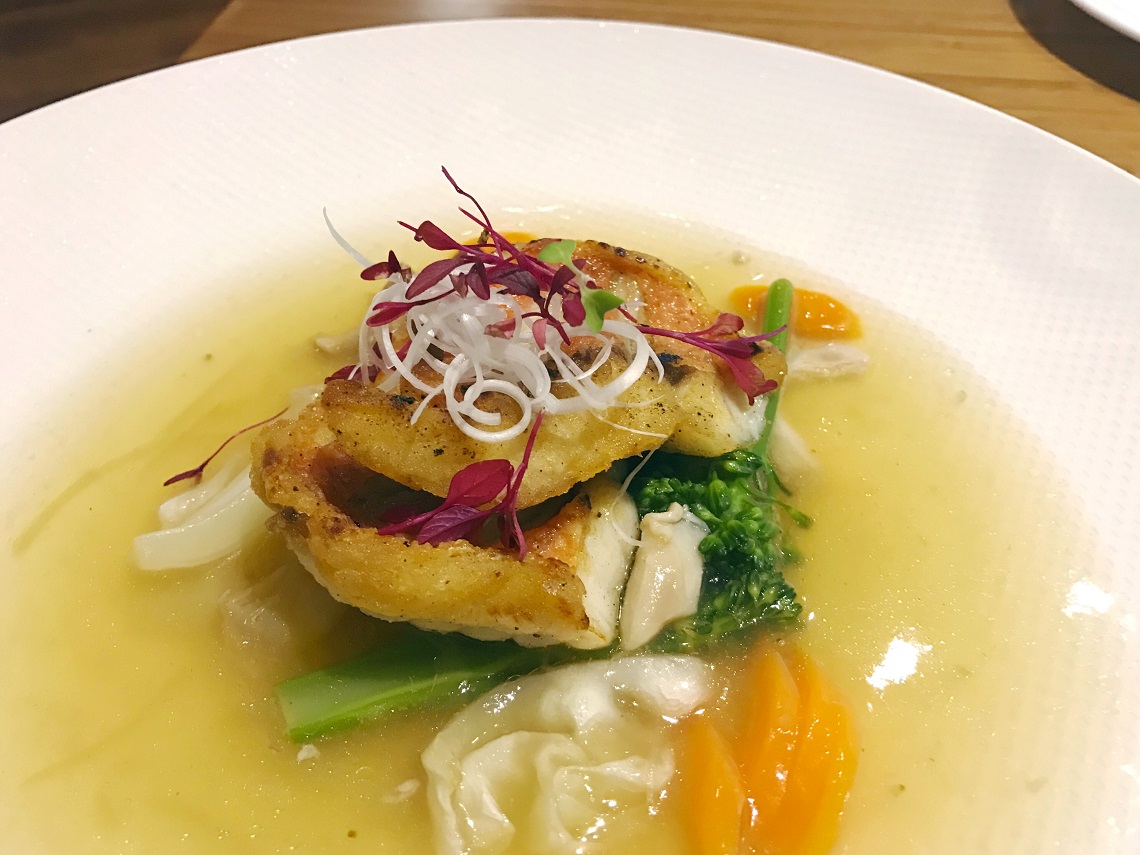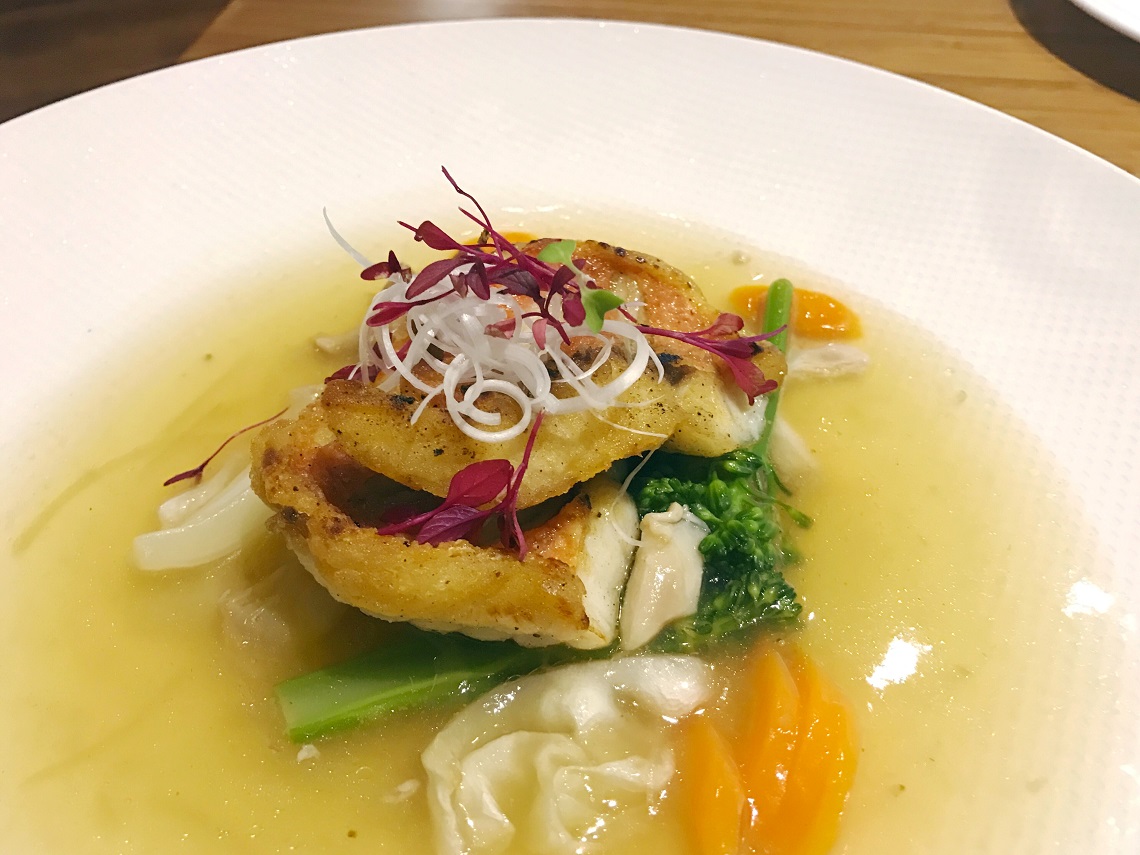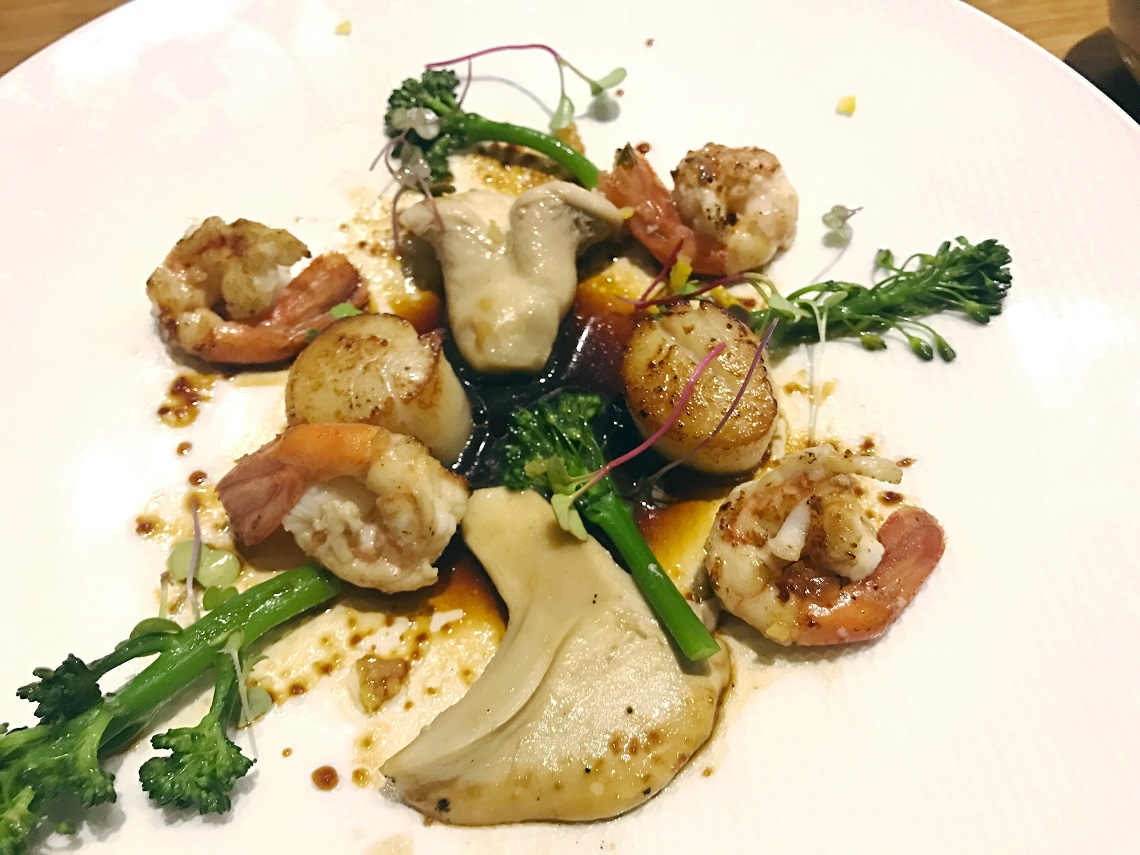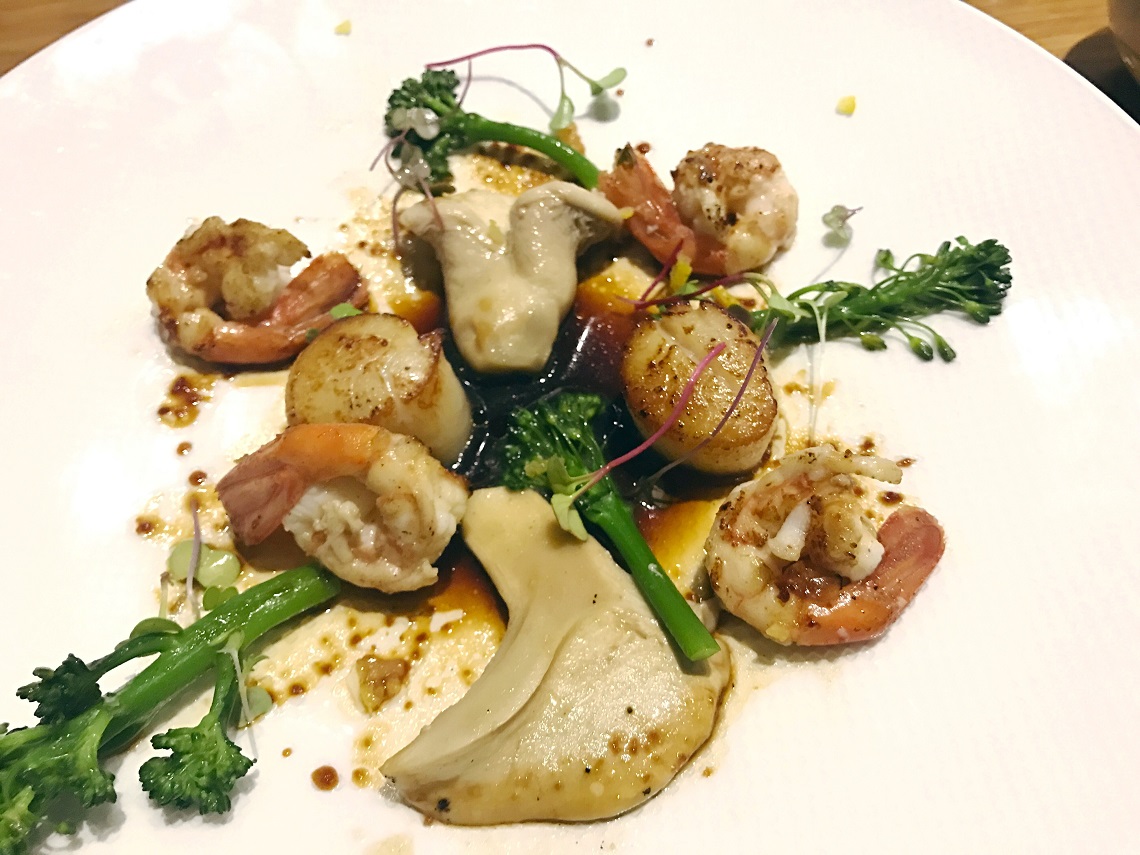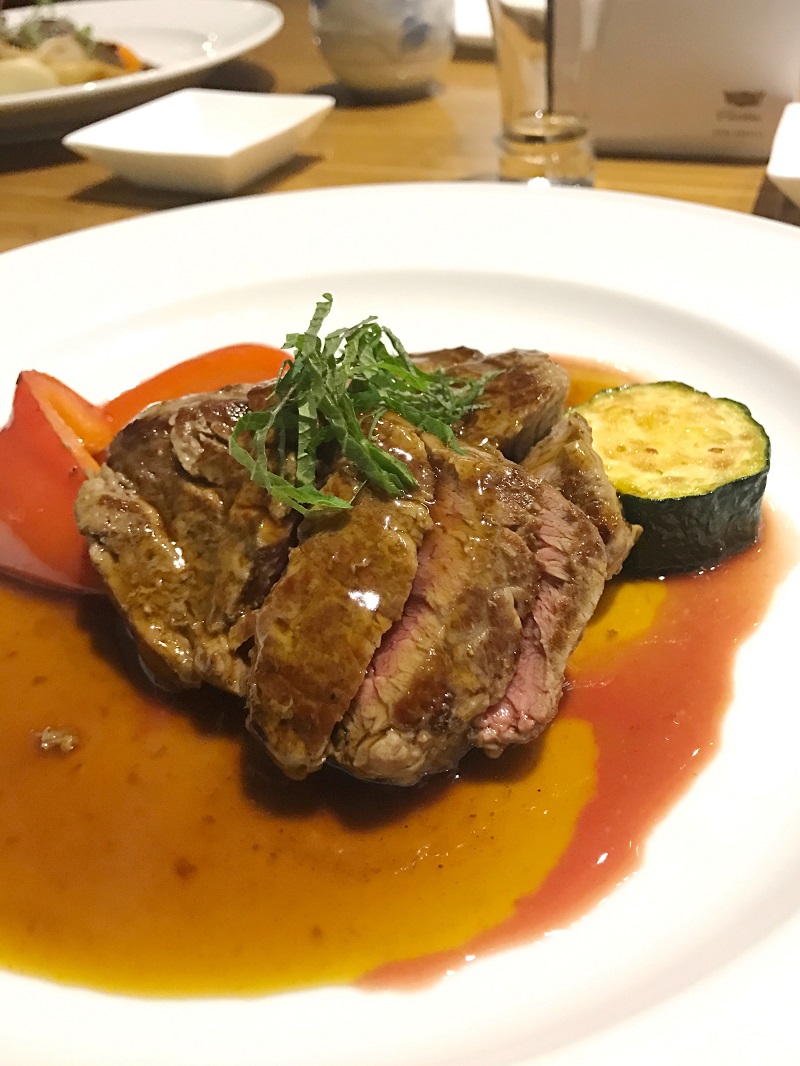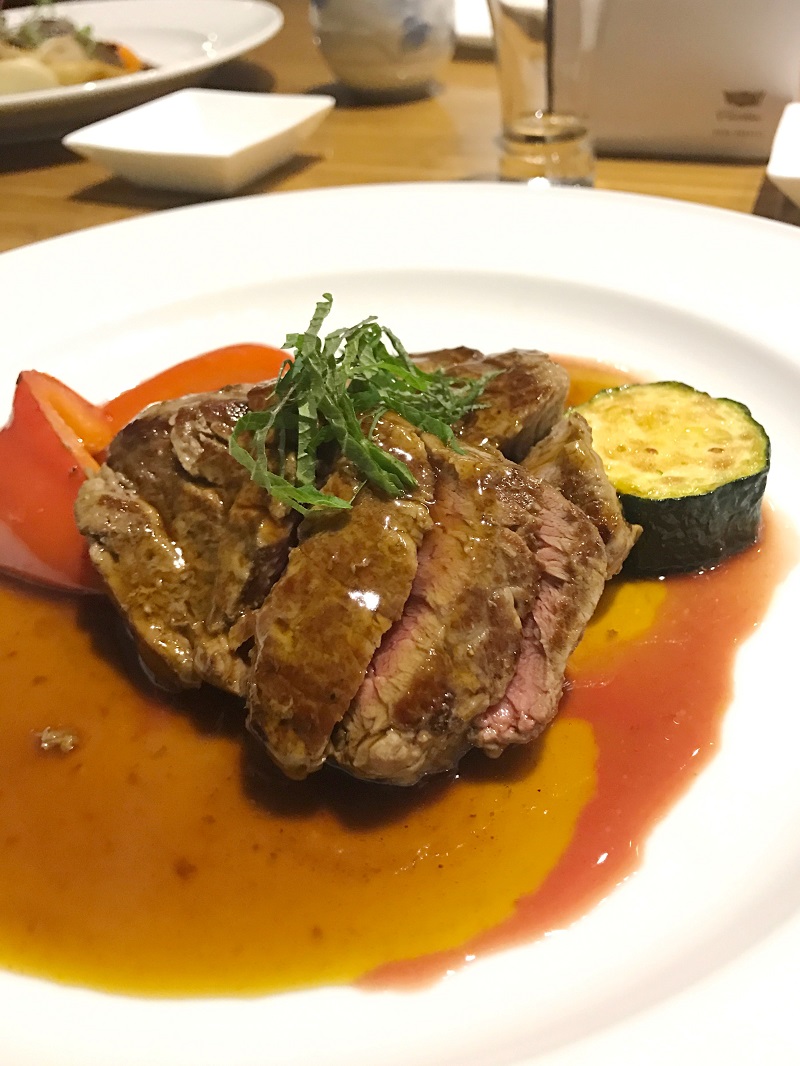 On the Tojo's menu, the Omakase order is typically 5 to 6 dishes.  However, because this was a special event hosted by Cadillac, after our first few courses, our server (who was also the Sous Chef at Tojo's) asked us what else we wanted to try.  Apparently, we were welcome to continue ordering and eating until our bellies were full and we were satisfied with all the courses we had tried.
We noticed that the first few were more widely-appealing to the average customer, rather than with unconventional or exotic ingredients.  But as soon as my boyfriend mentioned that he wanted to try something more unusual, he was brought more traditional dishes…starting with umi, which was sea urchin wrapped in seaweed!  Excited about trying something new, even I took a little nibble of the roll.
My boyfriend enjoyed the smooth and slightly sweet "taste of the ocean".  I can't say the same for myself (it's not for everyone), but I'm glad I tried it anyway…after all, we were at an event about being "daring".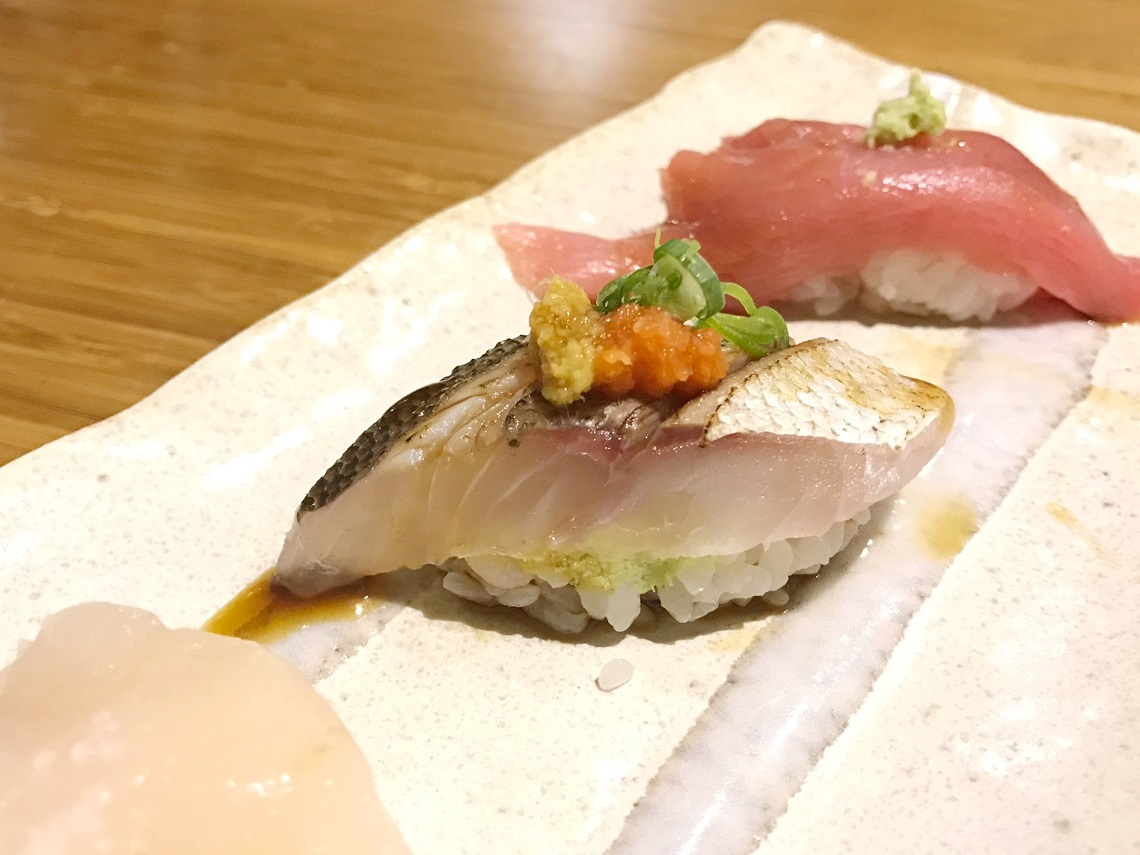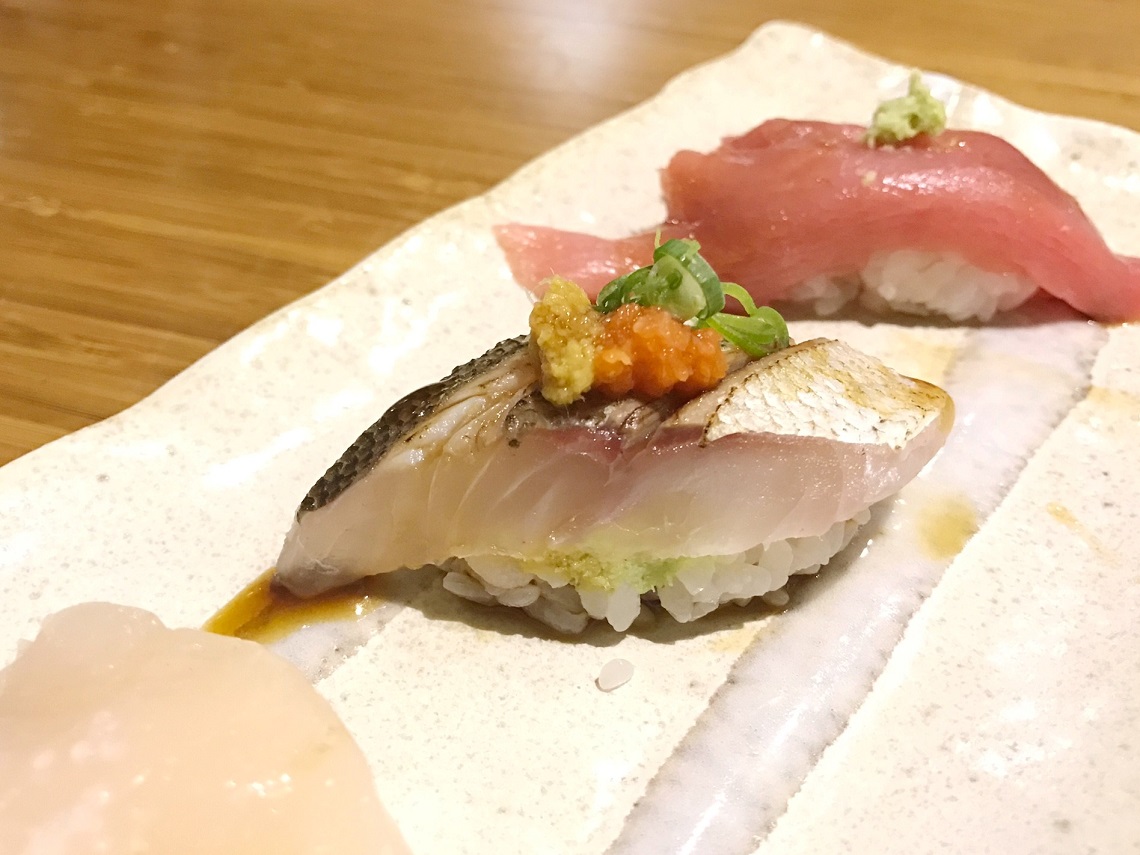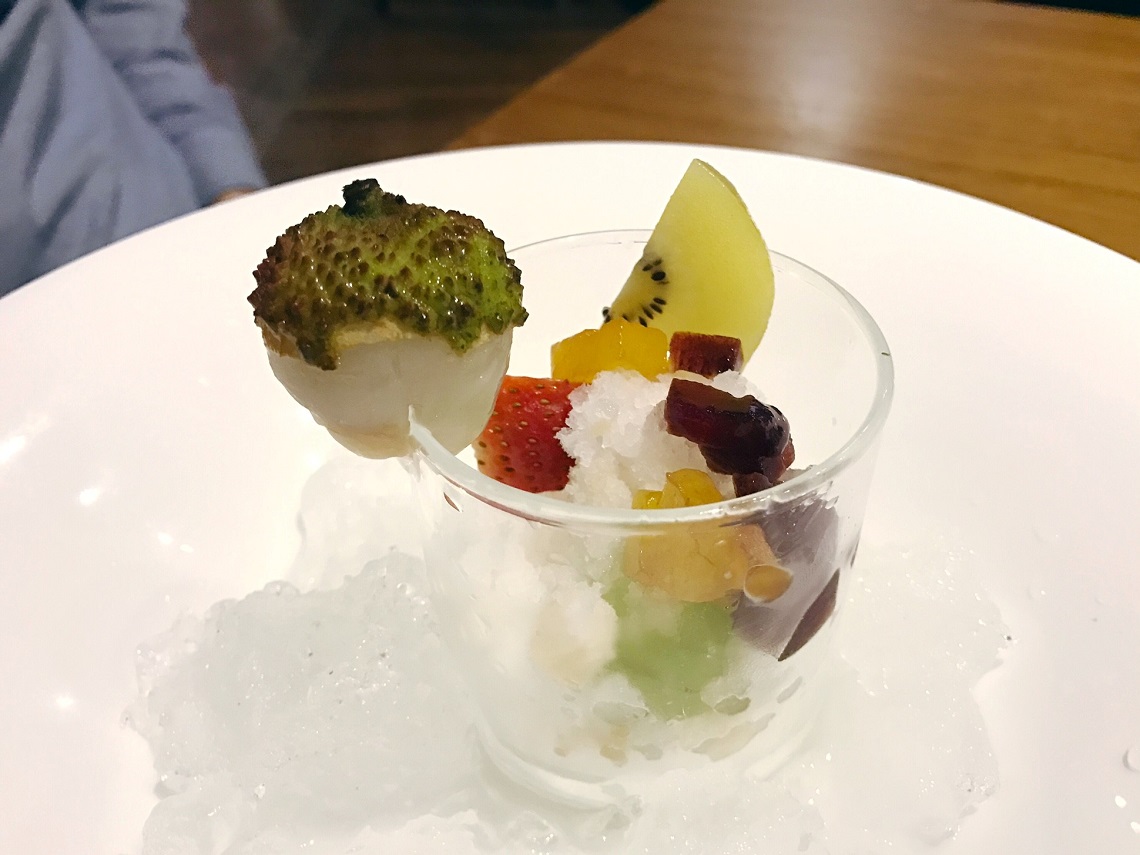 Other dishes that came later on in our meal included a crab, prawn and geo-duck cone, and nigiri made with unique cuts of fish – some with the scales still on!  Eventually, we were ready for dessert, and had a sweet and fruity ice dish, with a snow-like texture flavoured with lychee.
If you're thinking of trying Tojo's Omakase for the first time, I'd recommend visiting with an big appetite and open attitude.  This was perfect for my boyfriend as he is adventurous with food and was really open to trying anything and everything.  If you have any dietary restrictions, be sure to list them up front.  If you have too many, perhaps your better option would be to order off the menu.
===
Cadillac's List of 150 Daring Moments from Canadian History is part of their #Find151 campaigns. The company has been searching for Canada's next Daring Moment: an innovative Canadian project that dares to push the boundaries in its field.  Entries have been submitted, and submissions are currently in review.  The winning idea will be brought to life with a $25,000 contribution from Cadillac Canada, along with a mentorship from a leader in the field. To learn more, visit: www.dare-greatly.ca.