The Strathcona Business Improvement Association (SBIA) has officially launched its latest initiative, the Made in Strathcona: Most Walkable Street 2021 campaign, designed to make this neighbourhood Vancouver's most walkable street by 2021.  The SBIA plans on improving walkability on E. Hastings by enhancing the amenities, comfort, access and sociability of the neighbourhood, with an emphasis on promoting local businesses.
The following initiatives over the next four years have the overarching goal of improving the health, environment and economy of the neighbourhood, while increasing the enjoyment of Strathcona for the community and its visitors.
Street beautification initiatives are underway to promote the creation of public art installations, murals, sculptures, and community-designed benches.  More independent businesses are being brought into the area with retail storefronts, restaurants, cafes and breweries, with the hopes of attracting pedestrians to bring liveliness to the area, while creating sustainable growth.  Also, a transportation advocacy plan is being implemented to increase the accessibility of the neighborhood.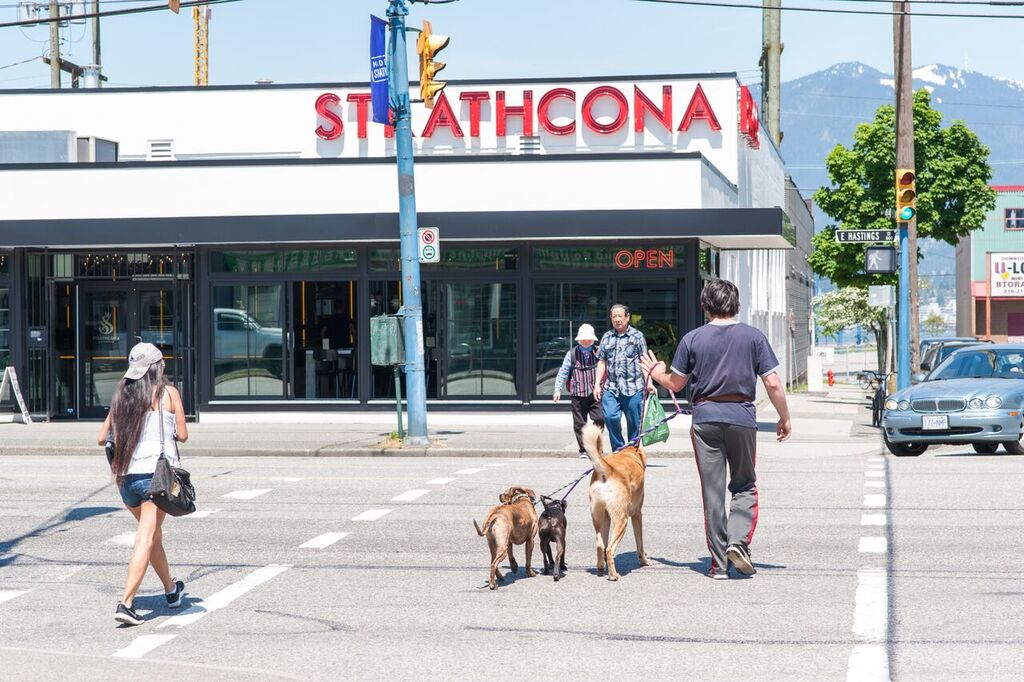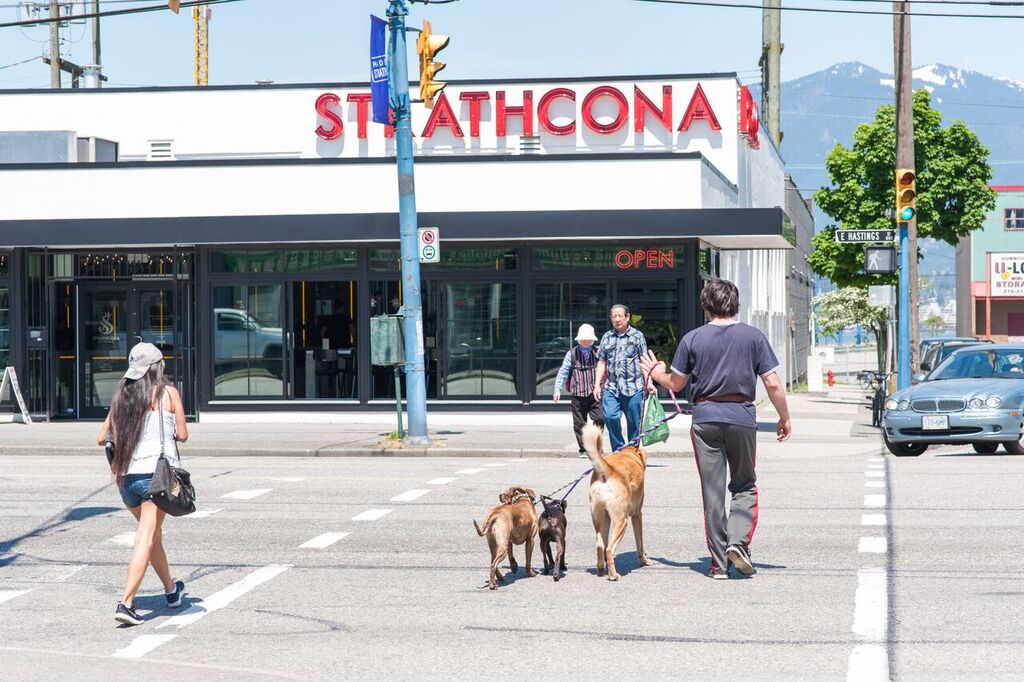 To introduce Vancouverites to this campaign, the SBIA is hosting the Walk Strathcona Summer Series, a set of community based events and pop-up shops between June 23 to July 16 which serve as an example of what the future of retail businesses on E. Hastings could look like.
Some upcoming pop-up shops at 649 E. Hastings St include:
Stay Fresh (June 23 to 25): Put some style in your step and browse rare sneakers and footwear with the Stay Fresh pop-up shop.
Xcape VR Gaming (June 30th to July 2nd): Visitors will have a chance to test out the VR kits, and see when kind of local independent tech businesses could one day be in the Strathcona neighbourhood.
VNCVR Clothing (July 7th to 9th): Shop this local community-minded apparel brand.
August Market & Kiki's Delivery (July 16th to 18th): These local grocery brands will be creating their very own "Strathcona Box" for the weekend, with local produce that will be available for purchase.
To learn more about the Walk Strathcona Summer Series and the participating businesses, visit madeinstrathcona.com.