New at my favourite Olympic Village boutique, Kiss and Makeup, are locally made, luxury candles by  Hollow Tree Candles.  Inspired by the surrounding forests of the Pacific West Coast, these coconut wax candles are hand poured in the mountains of Whistler, while memories of the forest are created into gorgeous scents.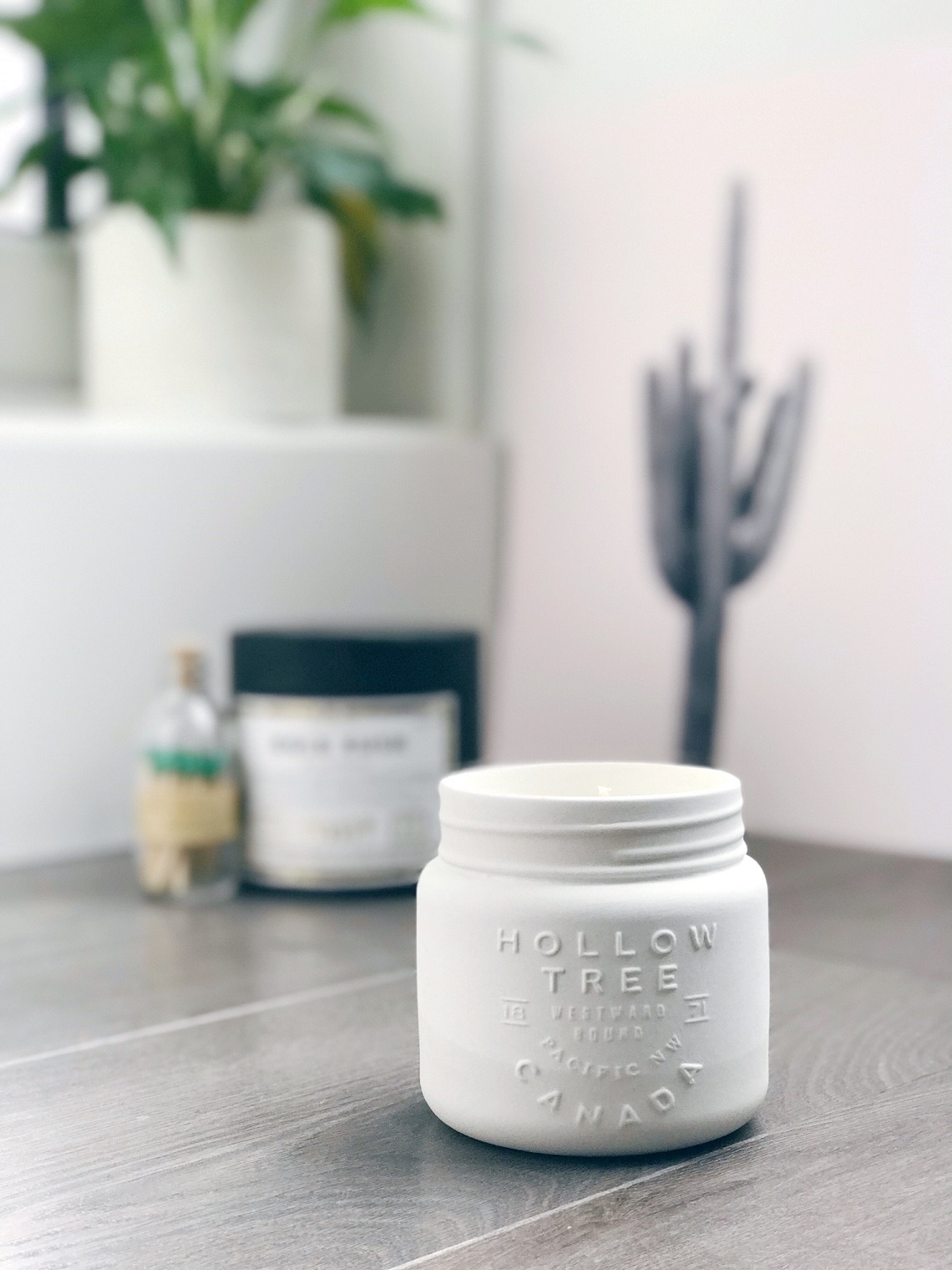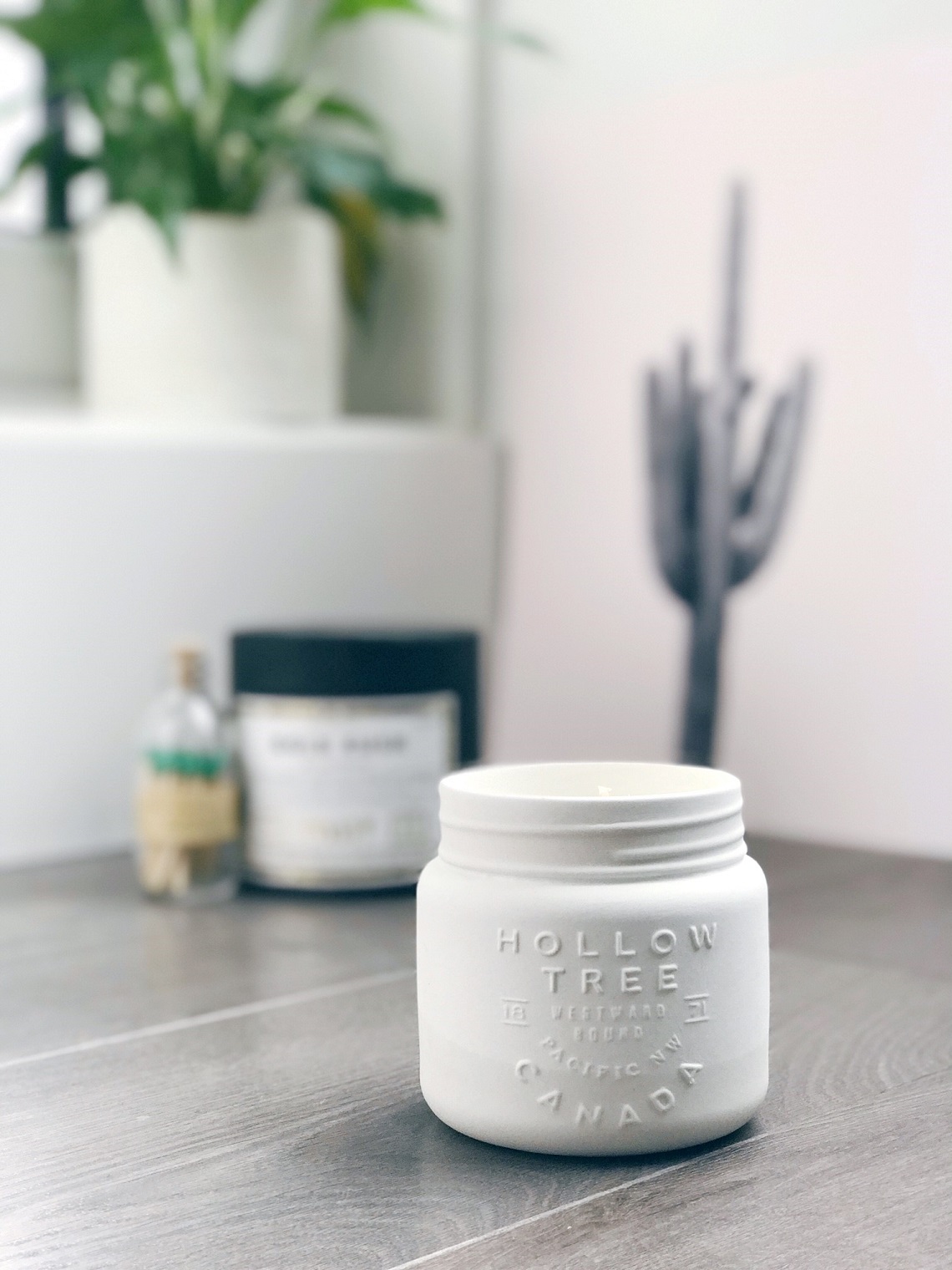 Hollow Tree was named for the iconic landmark in Stanley Park, Vancouver – an 800-year-old Western Red Cedar tree. As a former forester, founder, Tobias Douglas planted trees throughout the mountains and valleys of the Pacific Northwest, discovering a passion for trees, and the gorgeous the scents they gave off.  She gathered her stories and created a line of pure beautiful candles.
Trees, it turns out are loaded with compounds that have a variety of positive effects on the human body, First Nations people have long recognized these benefits, and today hard science is beginning to take notice. Researchers are racking up evidence that when you cannot take a break and get into nature itself, the bracing scent of forest pines, and cypress for example, lowers blood pressure and increases anti-cancer molecules in our bloodstreams.
Hollow Tree Candles are produced in small batches using a proprietary blend of premium coconut wax, with wicks made of the finest cotton to allow a burn time of up to 60 hours. They are beautifully presented in custom white ceramic vessels, designed to glow and represent life in the Pacific Northwest.
Candles retail at $42.00 and are now available at Kiss and Makeup.