Vancouver's newest hotspot recently opened and is offering more than just beautiful patio views of the iconic Seawall from Coal Harbour. Located inside The Westin Bayshore on the edge of Stanley Park, H2 Rotisserie & Bar replaces both Seawall Bar & Grill and Currents Restaurant and prides itself on its signature rotisserie dishes as well as its Vancouver-brewed craft beers and local BC spirits and wines. Guests also have the unique opportunity to enjoy live music at H2, featuring some of Vancouver's very own local talent.
As for the naming convention behind the new Rotisserie & Bar, H2 refers to the pairs of things that are integral to its vibe: Heat (from the rotisserie) & Hops (from the beer), Hoots & Hollers (from joyful guests), and Heights & Harbour (visible through the windows).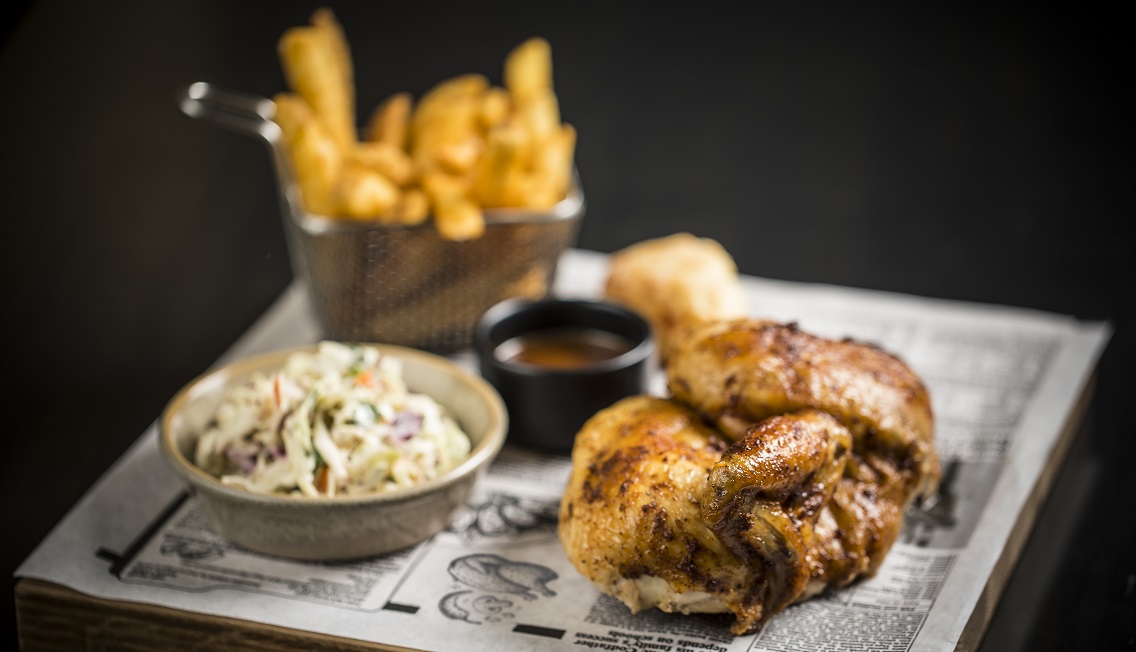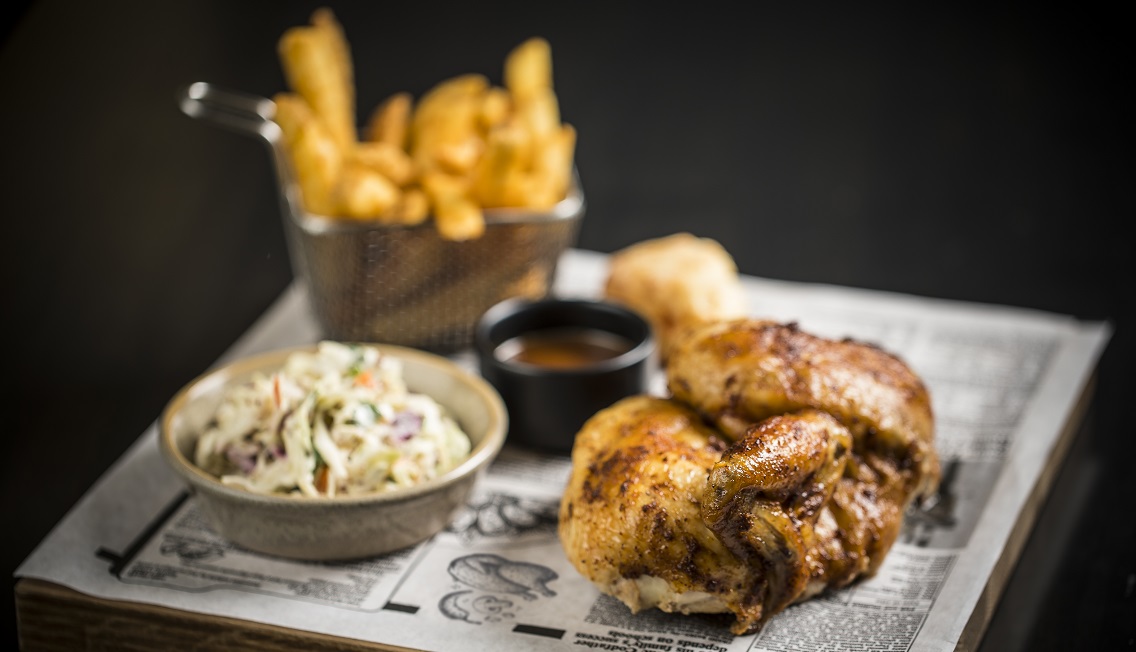 Whether you're in the mood for brunch, lunch, happy hour, dinner or just lounging, H2 has a menu for your cravings. Guests may come initially for the views of the Burrard Inlet from Coal Harbour, but will surely stay for the tantalizing food, drink and dessert. Some featured items on the menu include H2's Maple Hills Farm House Rotisserie Chicken – free range and grass fed chicken without antibiotics or added hormones. Those who prefer red meat protein may enjoy the Tomohawk – an on-the-bone rib steak cut that is Certified Angus beef and raised without antibiotics or added hormones – as all the beef served at H2 is. Some lighter eats also worth trying are the Codfather Fish & Chips and the simple yet delicious Grilled Three Cheese Sandwich featuring mozzarella, gruyere and parmesan melted between slices of sourdough and served with onion jam and house made tomato soup. And because the smaller things count too, fry lovers will appreciate the homestyle fries that H2 serves.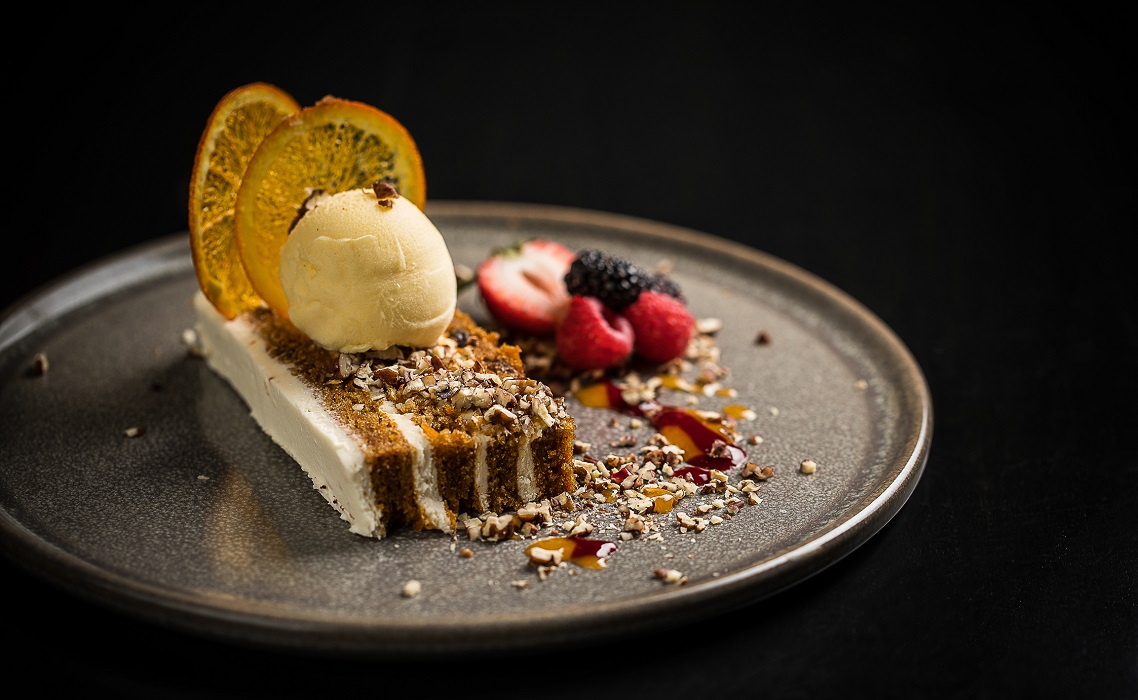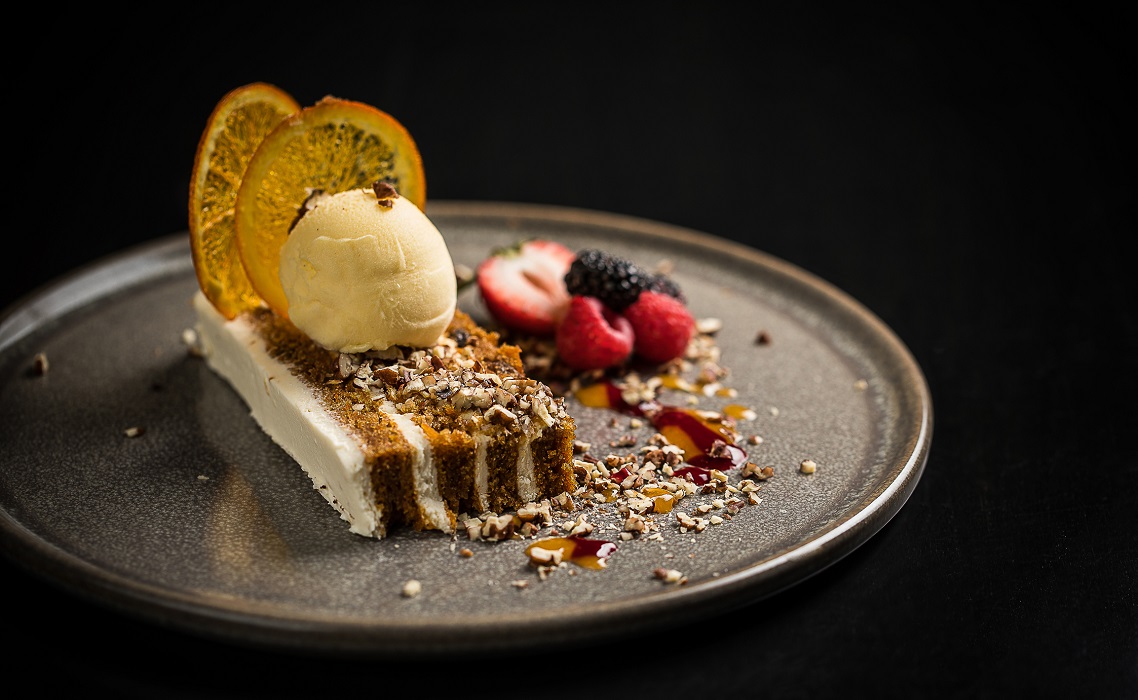 If you've got a sweet tooth, you can "treat yo-self" at H2 with a delectable choice of desserts; the No One Does It Better Layered Carrot Cake is carrot ginger cake with orange cream cheese icing and topped with sugar spiced pecans. And of course, no dessert menu is complete without something chocolate on the list. At H2, it's the Potted Chocolate Mousse– an elevated chocolate mousse layered with chocolate cookie crumble.
As the weather slowly but surely starts to warm up, now is prime time to check out H2, grab a bite and enjoy a drink on its spacious garden patio, which is likely to become a popular summertime destination for both tourists and locals alike.
For H2's full menu offerings, visit its website at h2restaurant.com. The restaurant's hours of operation are daily from 6:30am to midnight.