My first pair of running shoes was from New Balance over 10 years ago.   My mom had given my friend and I gym passes to the YWCA in downtown, and I didn't have appropriate footwear.  So I stopped by New Balance, and purchased the first pair of running shoes I tried on.   I had those shoes for years after, because, at the time, fitness for me was purely functional and there was no need to add style.
But then, the athleisure trend hit.  And style became an important secondary criteria to function.  Brightly coloured running shorts, leggings with artwork, colourful footwear, and sport bras and tanks with interesting straps are now synonymous with personal expression…especially in Vancouver where our Westcoast city is so active.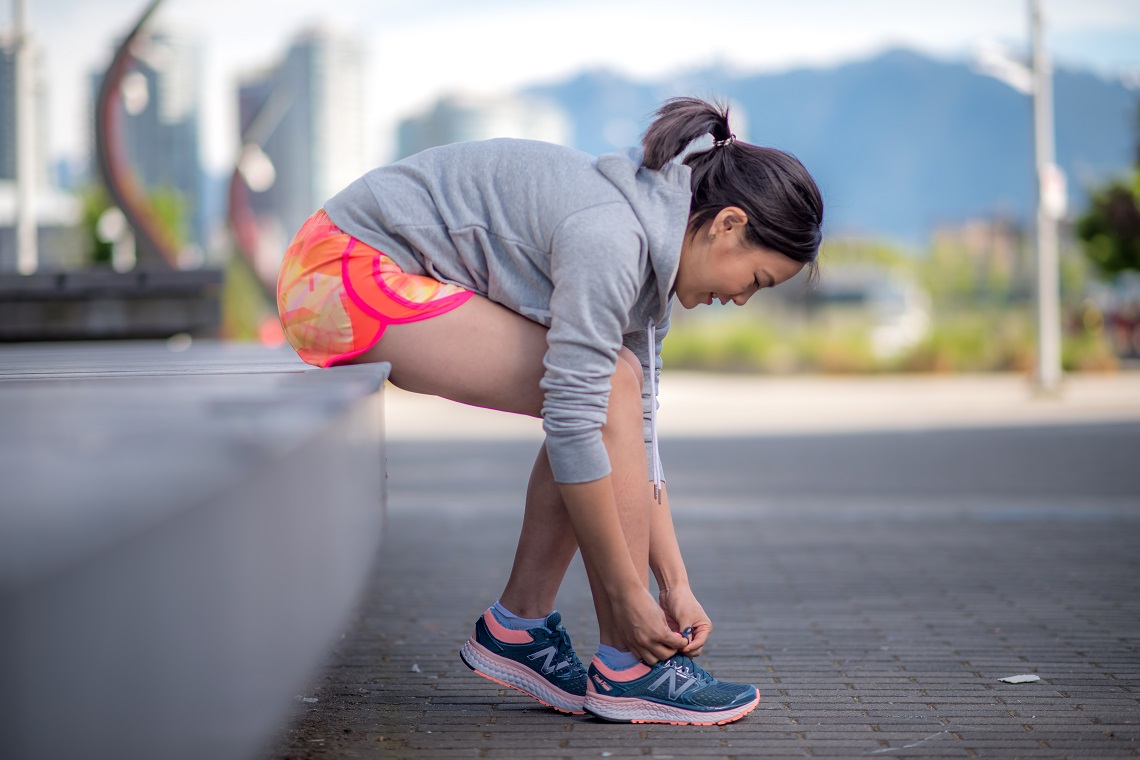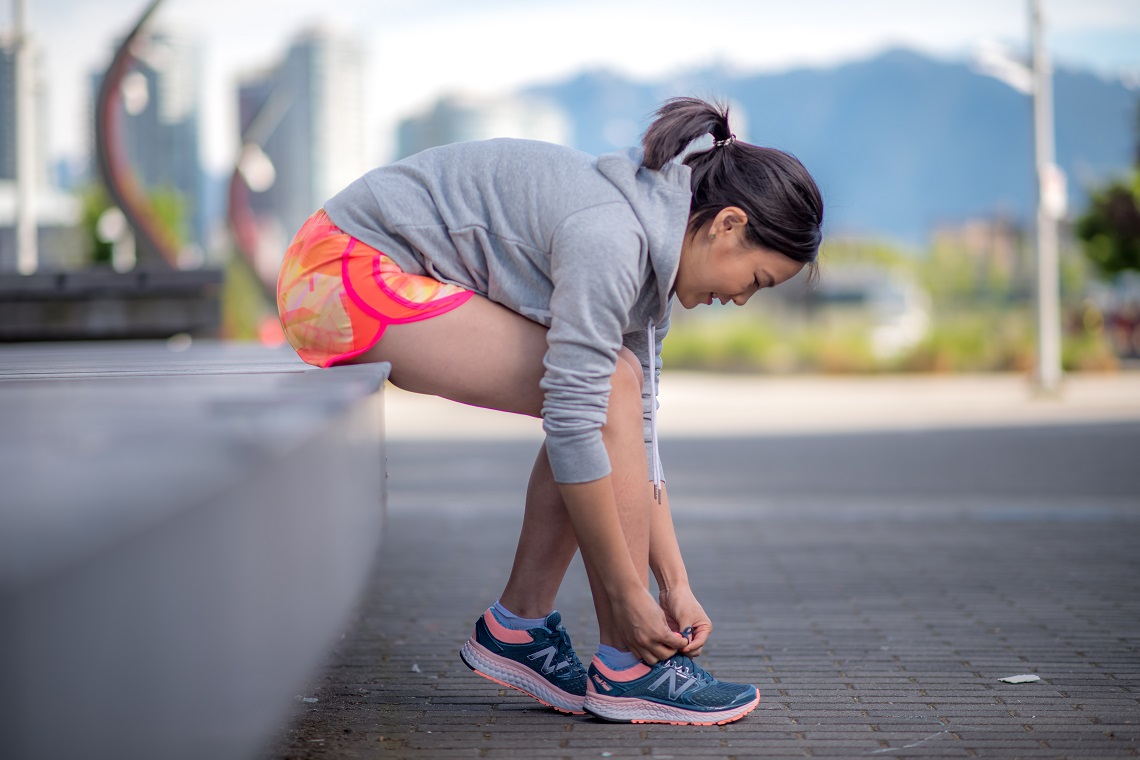 Recently, New Balance recently opened a Women's-Only Retail Space at Sport Chek Richmond Centre, showcasing a small collection of their athletic and lifestyle wear.  New Balance ambassador Gemma Slaughter gave me a tour of the brand's current pieces, and outfitted me in a Spring run/lifestyle outfit I'm proud to wear while working out!
At Sport Chek, the neon pink and orange New Balance Impact Running Shorts immediately caught my eye and I used them as my highlight piece for the rest of my outfit.  I thought they were a fun seasonal colour that I could wear for the rest of Spring and Summer.
Because the shorts are so colourful, the rest of the pieces I chose were quite neutral so the patterns and colours won't clash.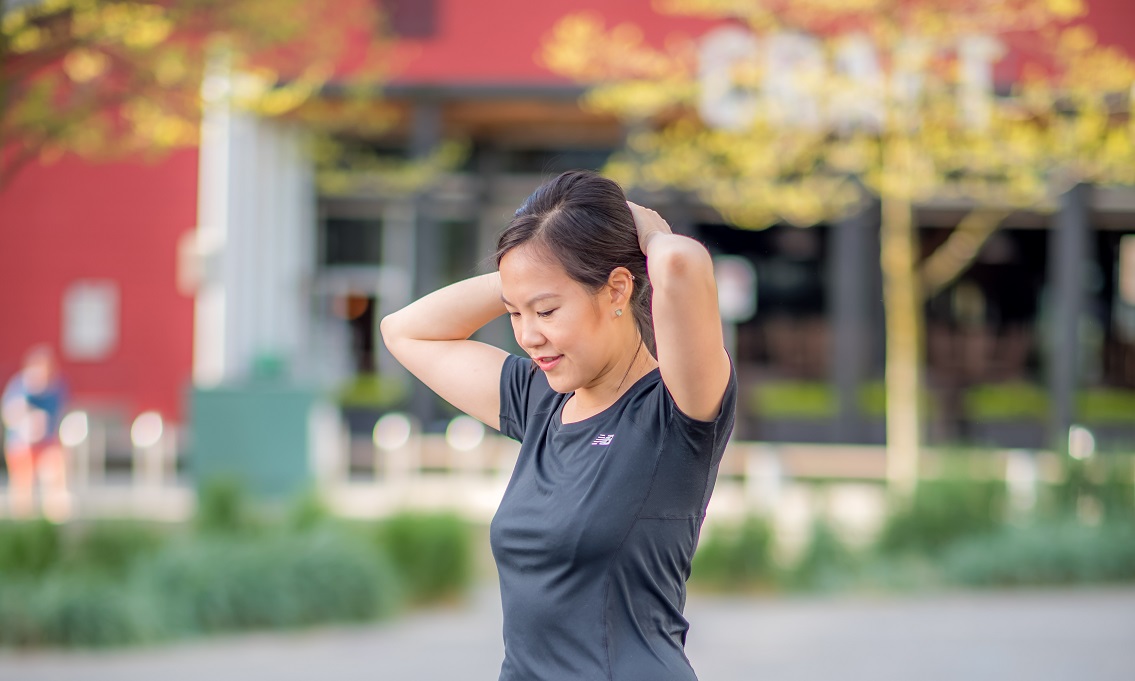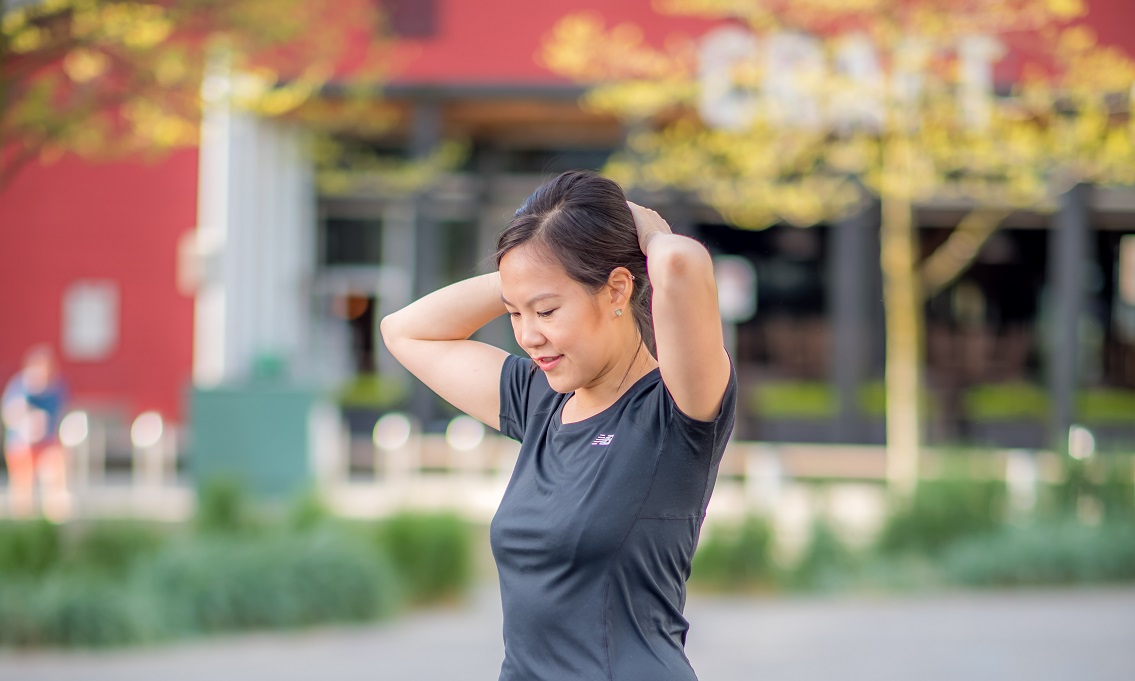 I typically wear a tank top when working out, but the plain black New Balance Accelerate Tee I picked out was so lightweight, I wanted to give the short-sleeve look a try.  I think New Balance is still first and foremost an athlete's brand, and even their casual or lifestyle pieces will have technical qualities made for enduring speed or sweat.  The New Balance shirt is made of a material with moisture wicking properties, has a "sweat-activated cooling" feature, and also odor management.
The New Balance hoodie is plain and cozy, and exactly what I want to throw on when I don't want to think too much.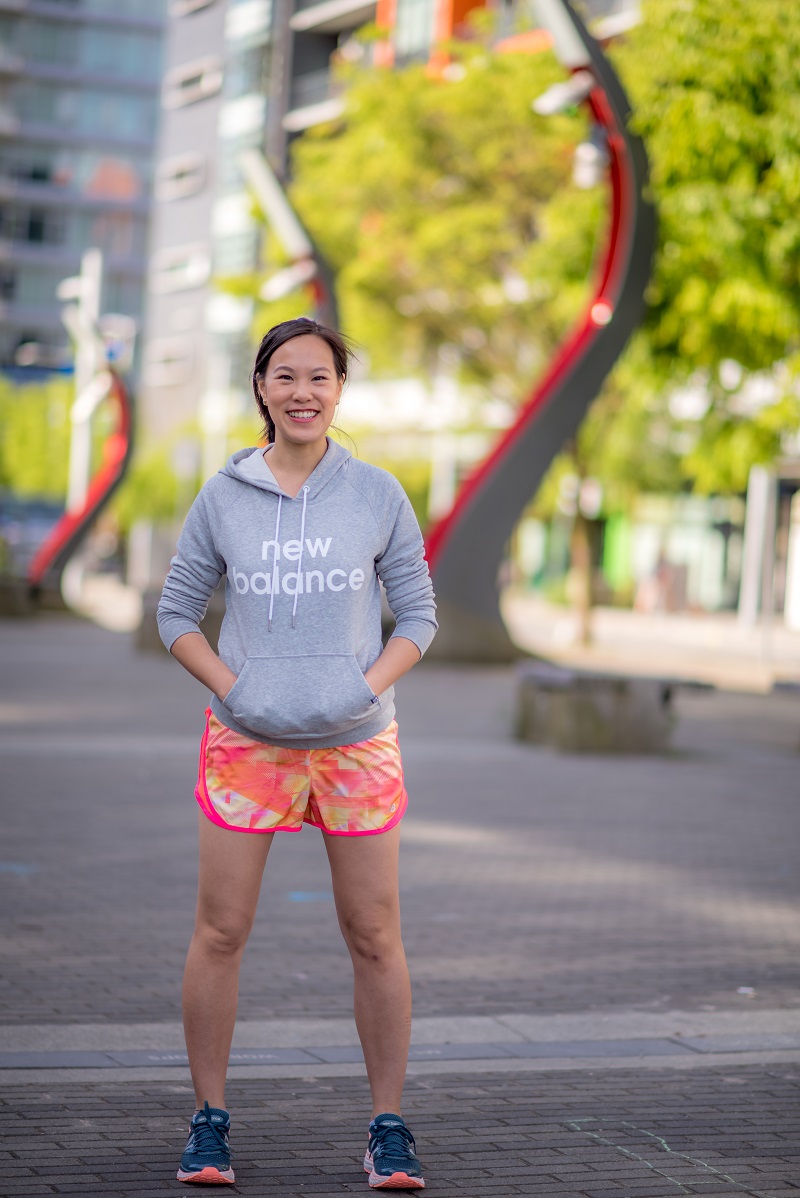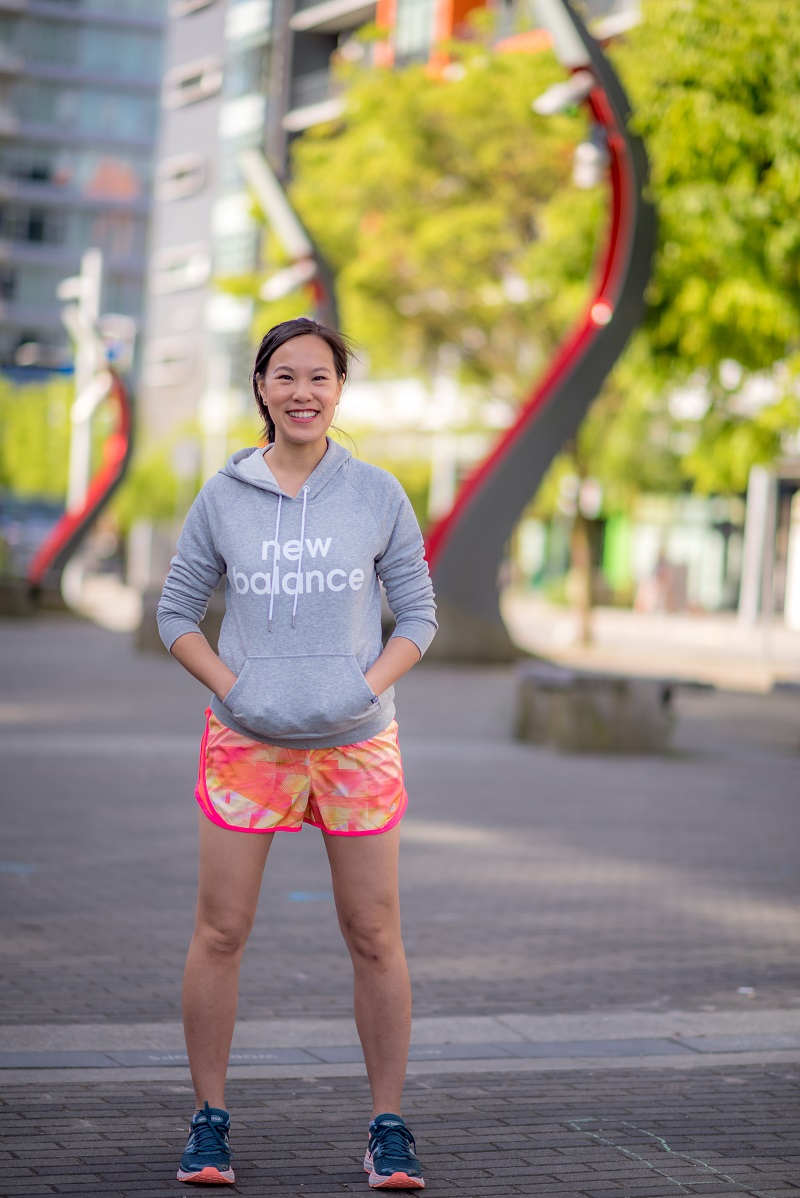 Finally, my New Balance Fresh Foam 1080v7 running shoes are heavily cushioned and maintains comfort while you're hitting the pavement on a run.  Because of the bulk of the shoe, it's not ideal for speed, but it does maximize comfort on a leisurely run.
For more information about New Balance, visit their Women's-Only Retail Space at Sport Chek Richmond Centre, or online at sportchek.ca.
===
Photography Credit: Nate Ski
This  post was written in collaboration with New Balance Canada and Sport Chek.