Based out of Victoria, BC, JUSU is a juice bar serving cold-pressed juice bar.  They've recently gone through a rapid expansion, acquiring like-minded juice bars Krokodile Pear in Vancouver, and Cru Juice in Alberta.  With strength in numbers, all three companies share the same vision of creating a healthier planet and now Jusu Bar has a stronger team than ever, with 12 locations across Western Canada and more coming soon.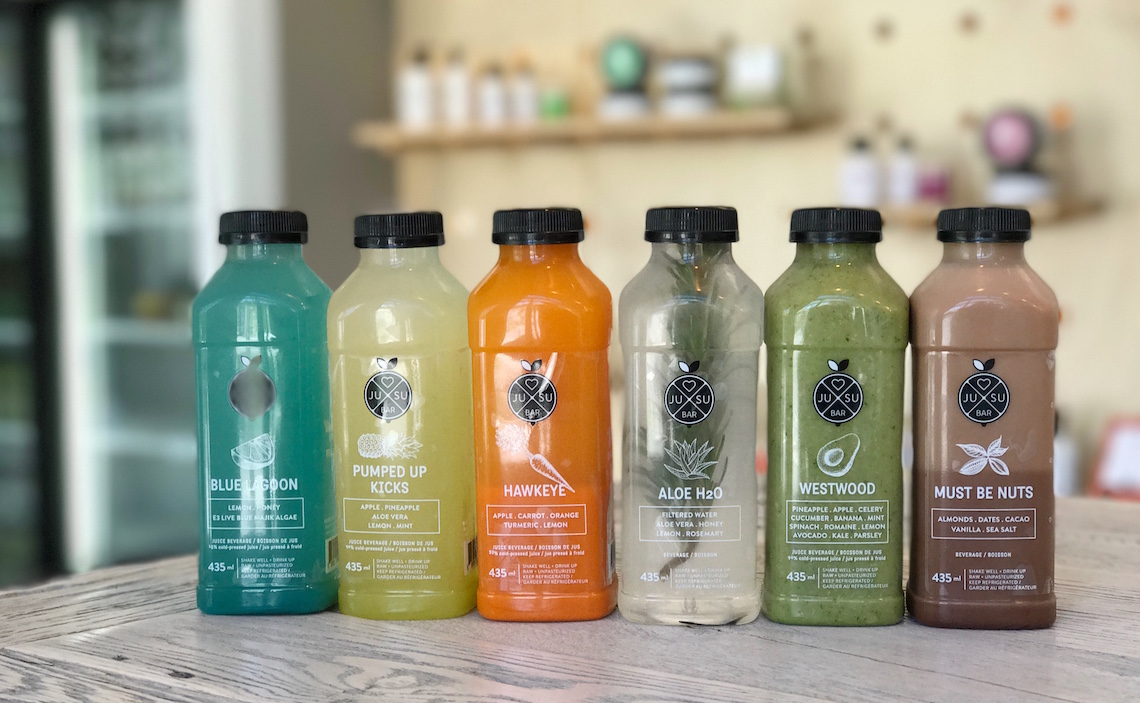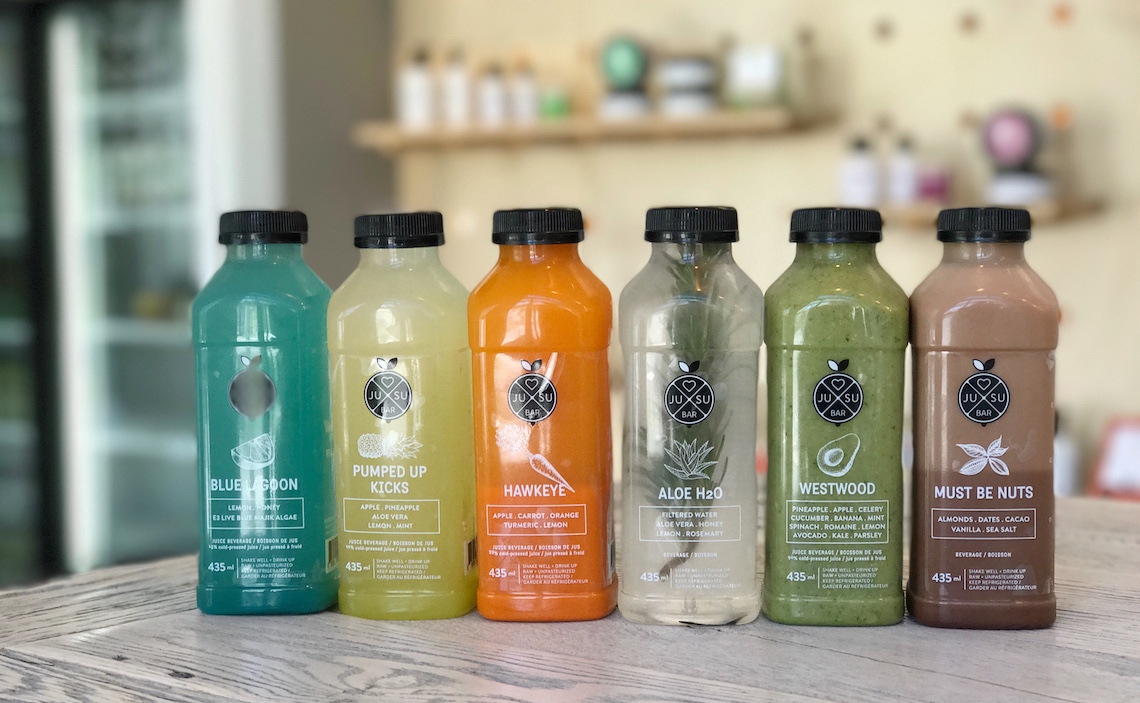 Unlike Krokodile Pear, where you could get a bottle of cold-pressed juice for around $6, JUSU juices are 100% organic, which explains the higher price point of around $10+ per juice.   Like other cold-pressed juice bars, they offer an assortment of nutrient dense green, citrus, root juices and nut mylks.
Some of JUSU's more unique flavours include the Blue Lagoon, which is bright blue from E3Live blue green algae, and the Aloe H20, which is a hydrating aloe vera, honey, and lemon water with a spring of rosemary.  The only juice carried over from Krocodile Pear is the Westwood, a customer favourite, made with a ton of nutritious fruits and veggies including: pineapple, apple, celery, cucumber, banana, mint, spinach, romain, lemon, avocado and kale.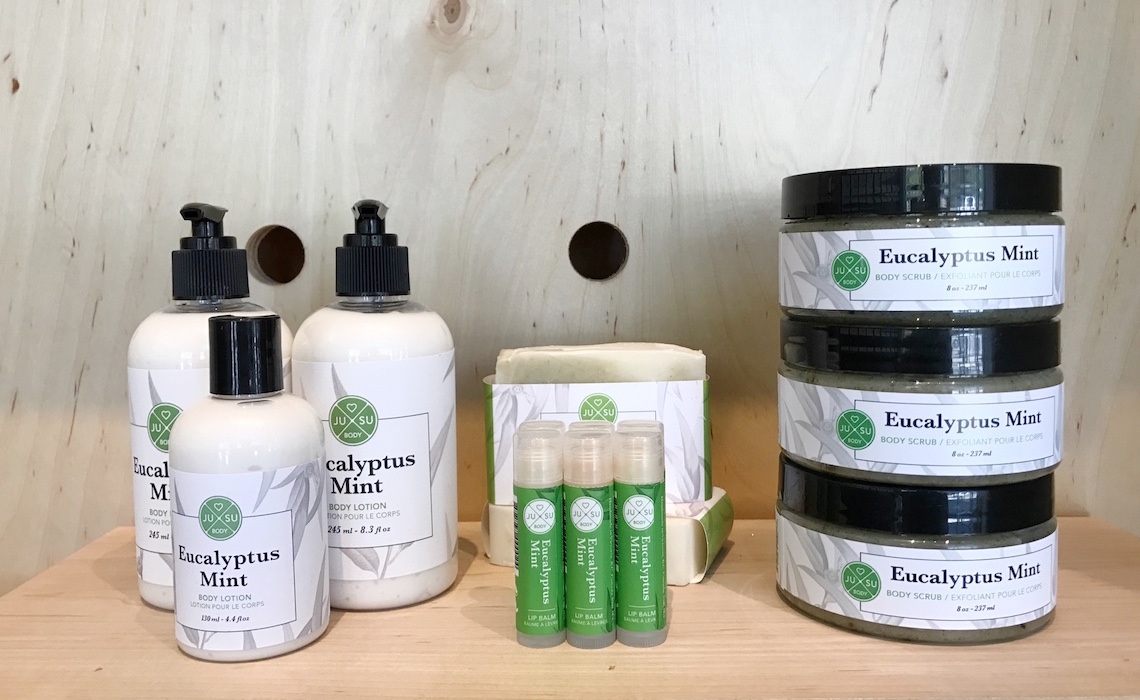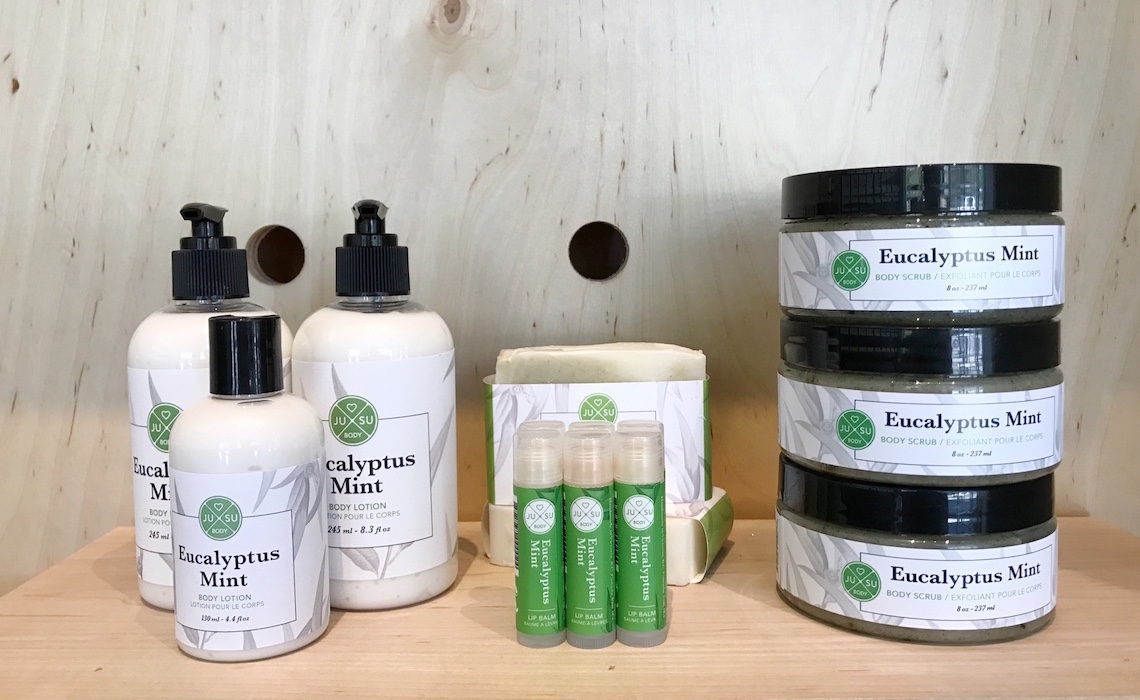 Differentiating themselves from other juice brands, JUSU strives for zero-waste by innovatively using the pulp from their cold-pressed juices as ingredients in their other product lines.    From juicing myself at home, I knew that an entire bin of pulp would have to be composted every time after I juiced.  Using this otherwise wasted pulp, JUSU has a growing line of pulp-infused skin and body care products, including soaps, lotions and lip balms.  Because the produce in which the pulp originates from is food-grade and organic, that means the skincare products are also organic and chemical free.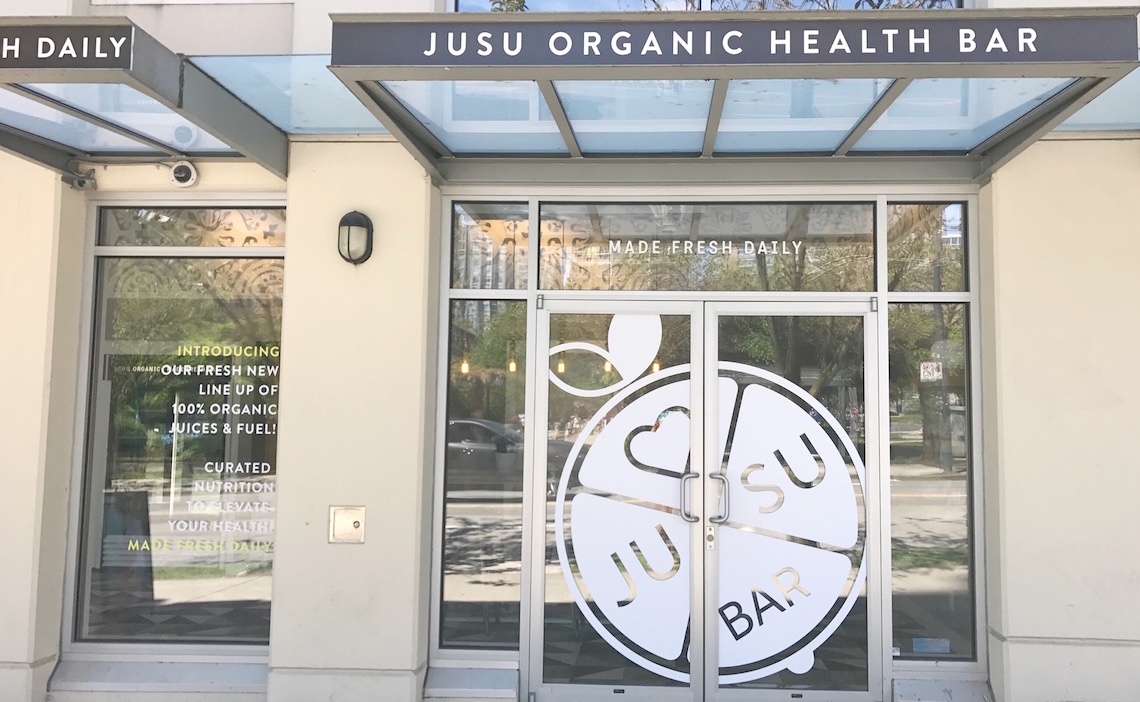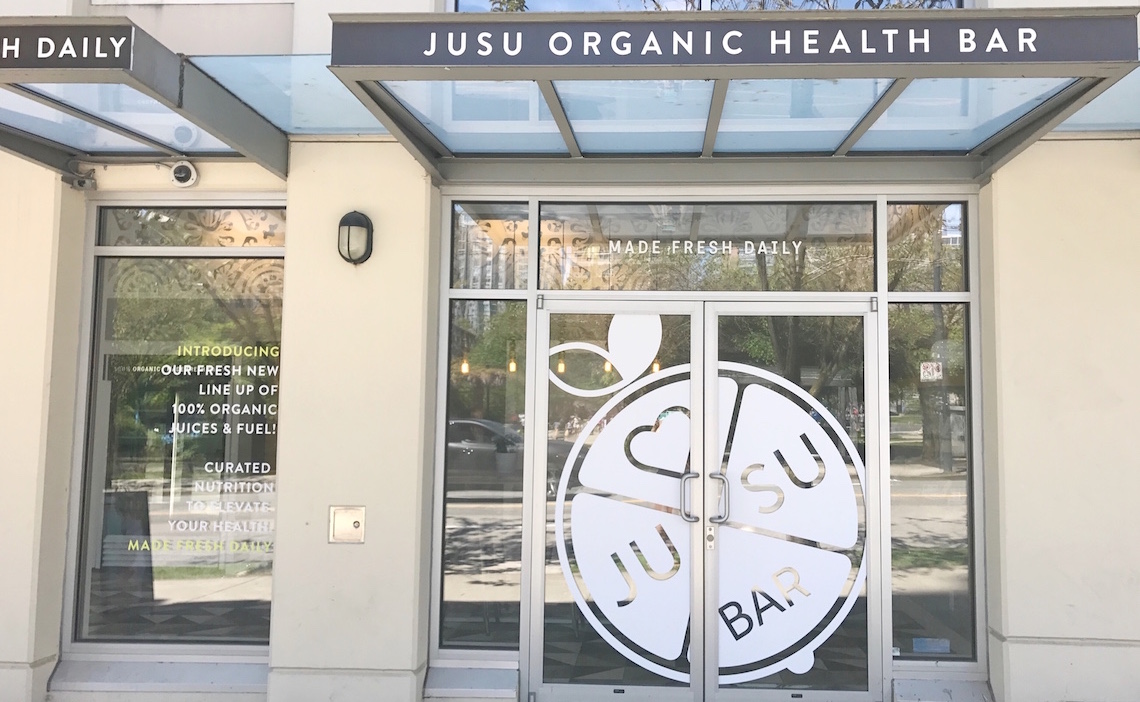 Jusu has taken over the two former locations of Krocodile Pear at 518 Davie Street and 1867 W. 1st Avenue.  For more information, visit: jusubar.com.