The Vancouver-based fair-trade tea brand Justea has launched a new category of tea featuring Purple Tea.  The tea naturally brews purple because of "anthocyanins" in the tea leaves, which are the same antioxidants found in blueberries, pomegranates and acai berries.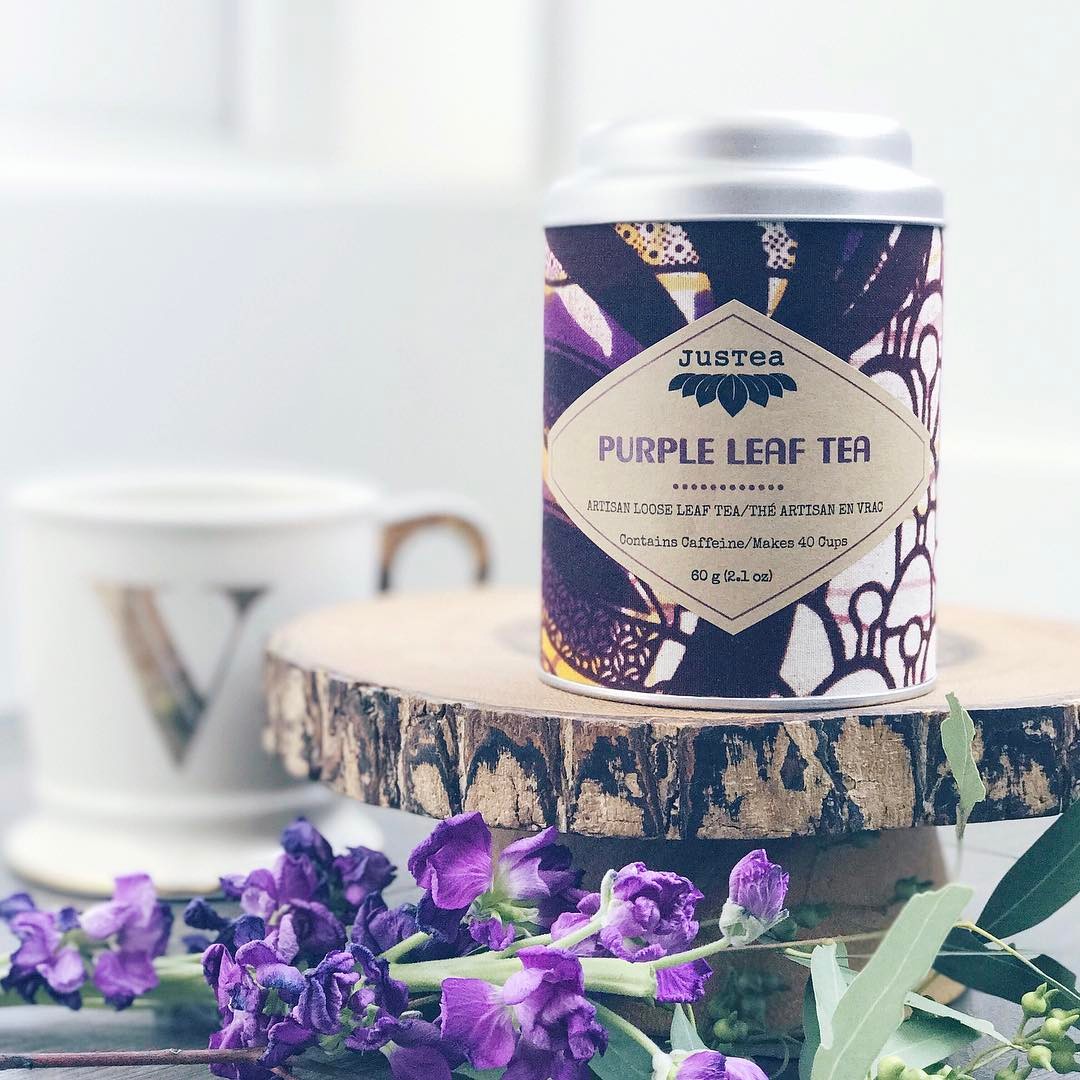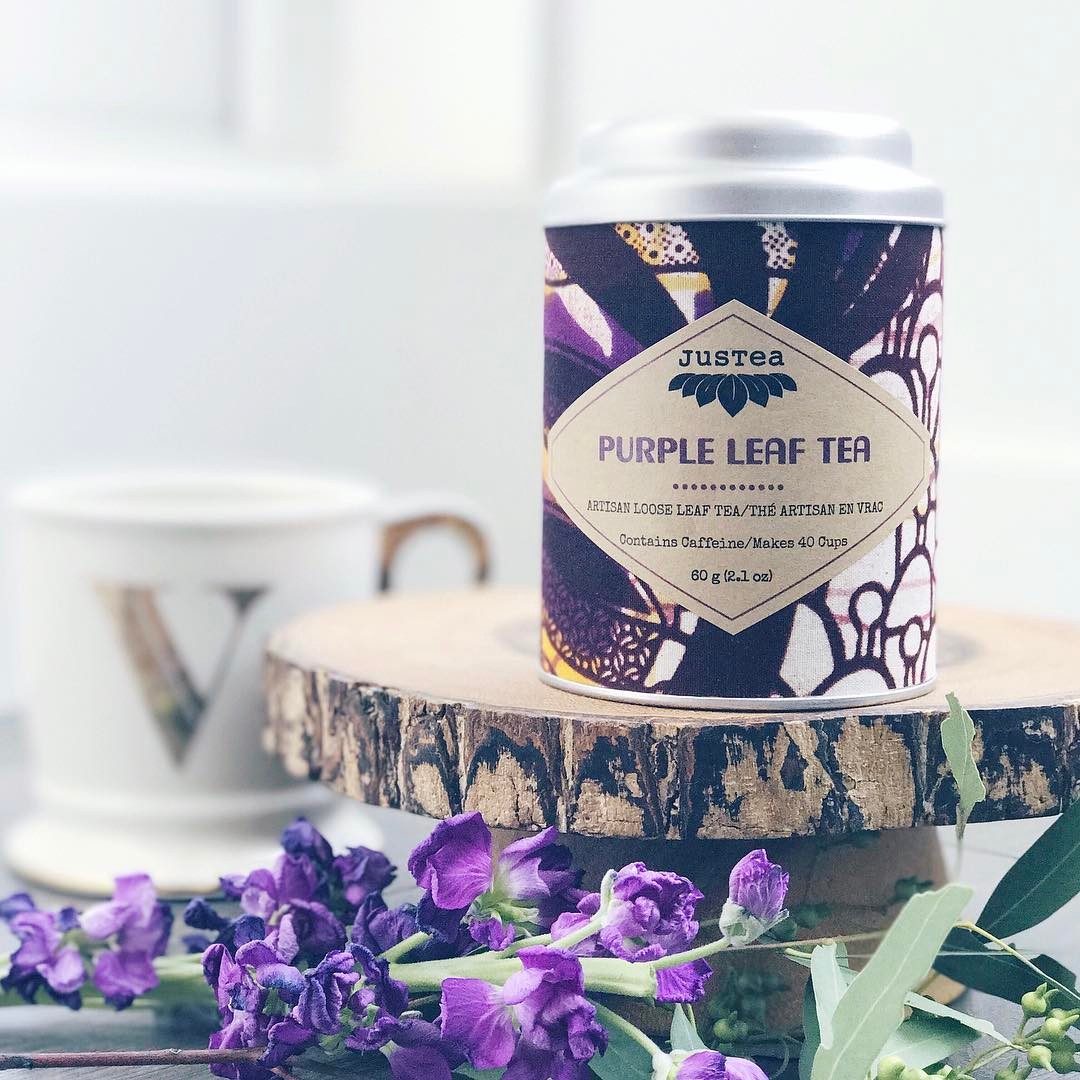 Other types of tea – like black, green, or white, are grown from the same plant species, but get their name depending on at what stage the tea leaves are harvested, and how oxidized the tea leaves are after being plucked.  Purple Tea, however, is from a different type of plant altogether.  Over 25 years ago, the Tea Research Foundation of Kenya (TRFK) developed this new Purple cultivar and Kenyan farmers planted the seedlings in 2011.
Kenya is the world's largest exporter of tea, but over half a million tea farmers do not earn a liveable wage.  Justea works directly with small-scale tea farmers in Kenya, providing new opportunities for sustainable growth and employment for their families with a focus on ethical, natural, and quality tea.  The introduction of Purple Tea, gives Justea another opportunity talk about their justly made tea (which inspires the name Justea).
I love Justea's philosophy of creating trade, not aid.  "Charity has no end – but business creates jobs. When people earn a steady wage, there is no longer a need for charitable donations. Money circulates in the village, and boosts the local economy".  Since 2012, Justea has been partnering with a small community in Kenya to produce artisanal, direct-from-farm teas; over 40 jobs have been created from this initiative (from plucking, to rolling, to tasting) to provide sustainable, meaningful and profitable opportunities for this rural community.
In terms of taste, Justea's purple tea is described as having the taste of "rhubarb pie, exotic flowers and fresh vegetal undertones".  Once you brew the tea, you can see the whole leaf unravel, knowing that this individual leaf was hand-picked from a farmer in Kenya.  Purple Leaf Tea is also a colour changing tea.  Squeeze a couple drops of lemon into the tea, and the purple colour will intensify.
Justea Purple Leaf tea is available as a Tea Tin (wrapped with Kenyan fabric) for $17, or as a refill pouch for $12.   Shop online at justea.com.