PiDGiN, the contemporary Asian Fusion restaurant in Gastown, has launched a large format, family-style "ssäm". This traditional Korean style of dining consists of a platter of roast pork and accompanying Korean side dishes ("panch'an"), for diners to assemble themselves by wrapping in leafy greens.
Whole pigs from Two Rivers meat are butchered and the shoulder is used for a braised portion while the belly for porchetta.  The pork is served with a leafy green like red lettuce, shiso or sesame leaves, sauces, and a generous amount of Korean side dishes including house made cabbage and raddish kimchi, sliced cucumber, Korean sauces ("gochujang" and "ssamjang"), and a non-traditional herb mix with mint leaves.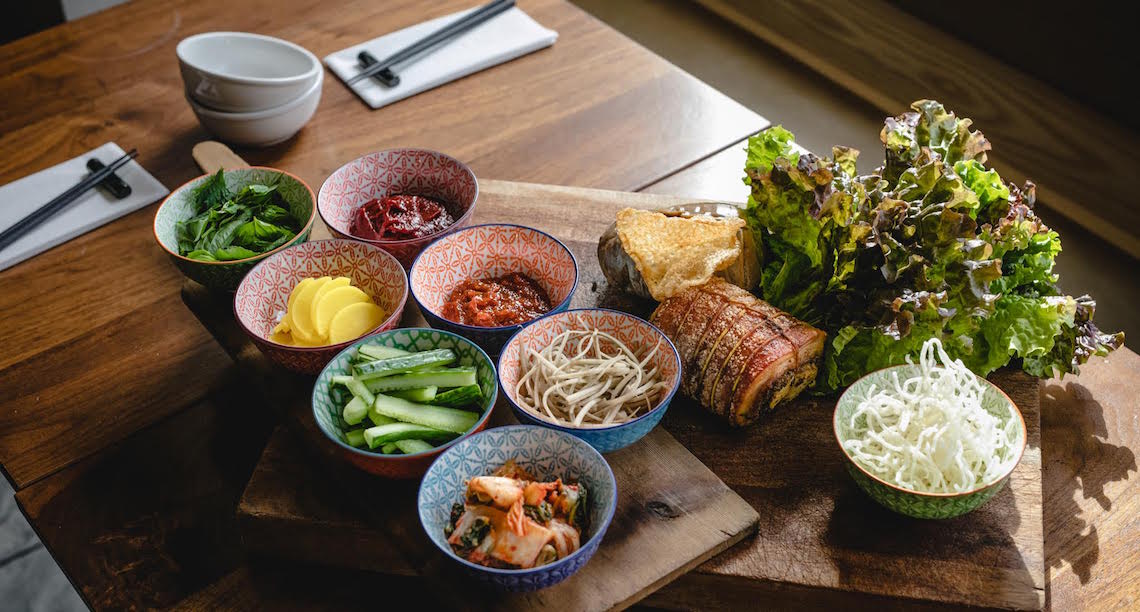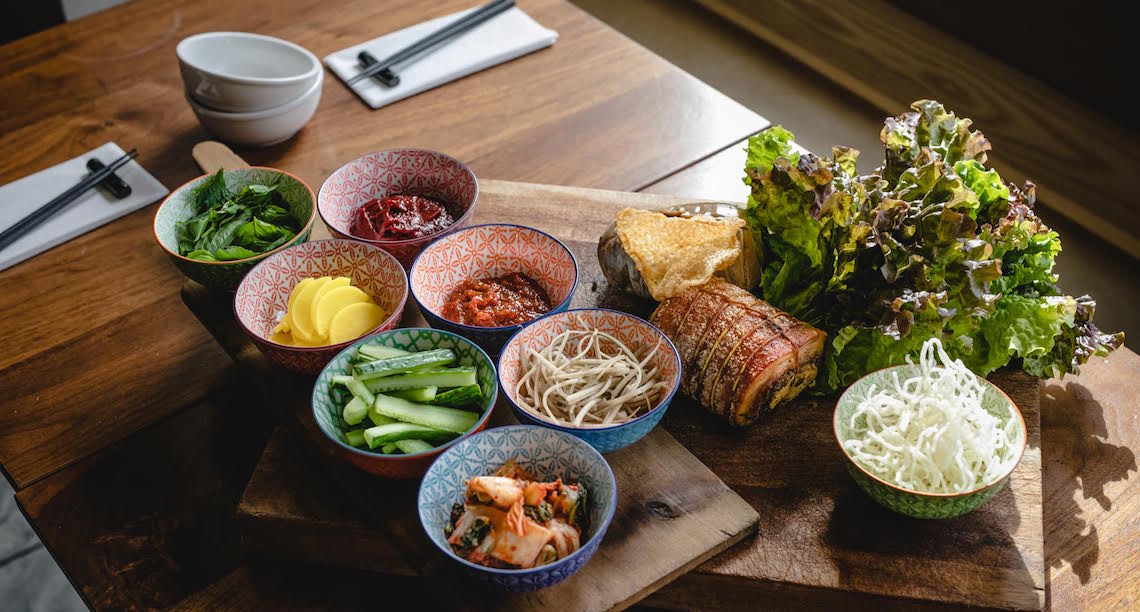 The 1/2 ssäm ($70) can feed 3-5 people, while the full ssäm ($125) can feed 8-10 people for a main course. This is a special order only item on the PiDGiN menu with limited nightly availability.  Diners must call ahead to order ahead.
For more information, visit: pidginvancouver.com.