With better weather in the forecast for Spring, my dog Teddy Bear and I are looking forward to long walks around the Seawall and going off-leash at the local dog park.  We are very fortunate that Vancouver is such a dog-friendly city, it's not uncommon to see dog-owners like me taking their furry best friends to run errands all over the city. Teddy Bear has definitely kept me company while shopping on South Granville, Yaletown, and Kitsilano, accompanied me to my hair, brow and bank appointments, and has even attended media events with me as a +1 through Modern Mix Vancouver!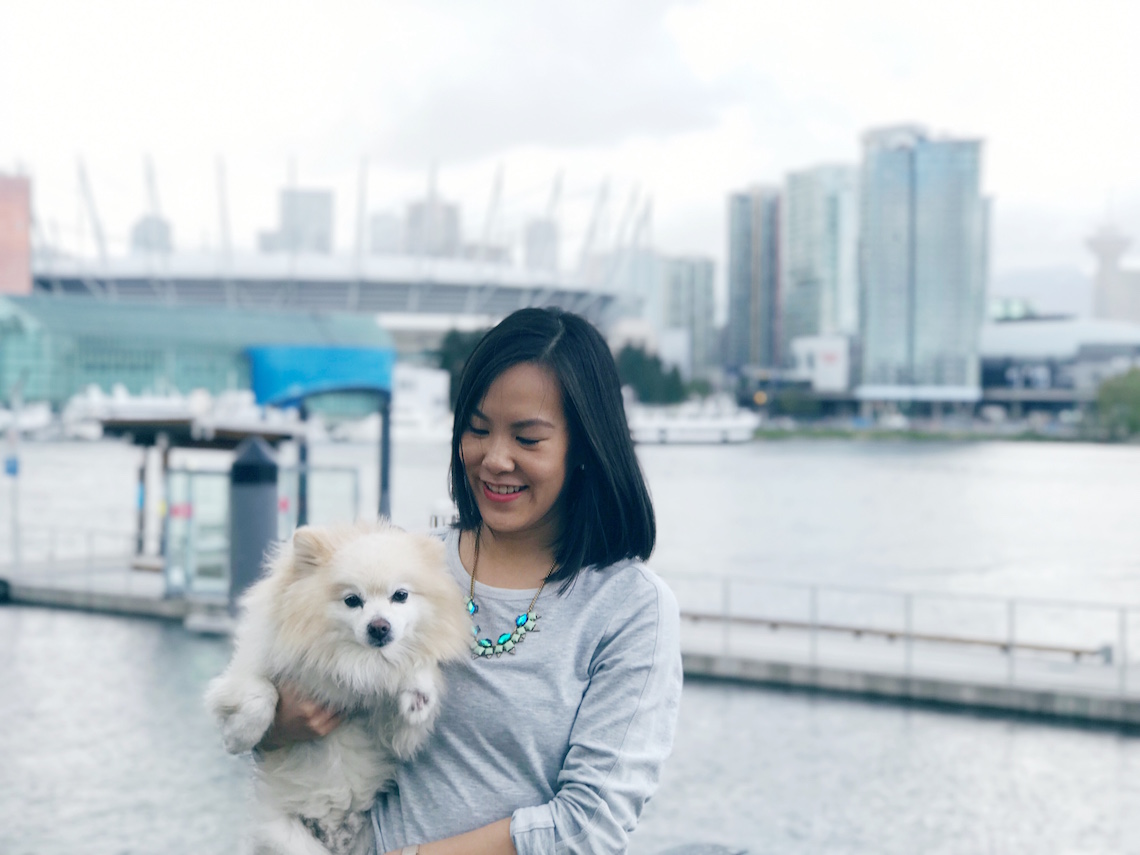 When walking Teddy Bear all through Vancouver, I want to wear an outfit comfy enough for a long walk, but stylish enough to look presentable for all our stops, appointments and errands along the way.
Thankfully, the athleisure trend in Vancouver is still going strong, and activewear outfits continue to be a style statement. Canadian retailer Mark's recently introduced the Shambhala label to their casualwear line up.  Shambhala is a boutique collection of durable and versatile activewear pieces that are contemporary in their designs.
This may sound surprising given that Mark's Work Warehouse began as an industrial accessories retailer 40 years ago in Calgary.  But since their rebranding to Mark's in 2012, the company has shifted their focus to giving Canadians the confidence to look and feel their best for the joys of life in Canada.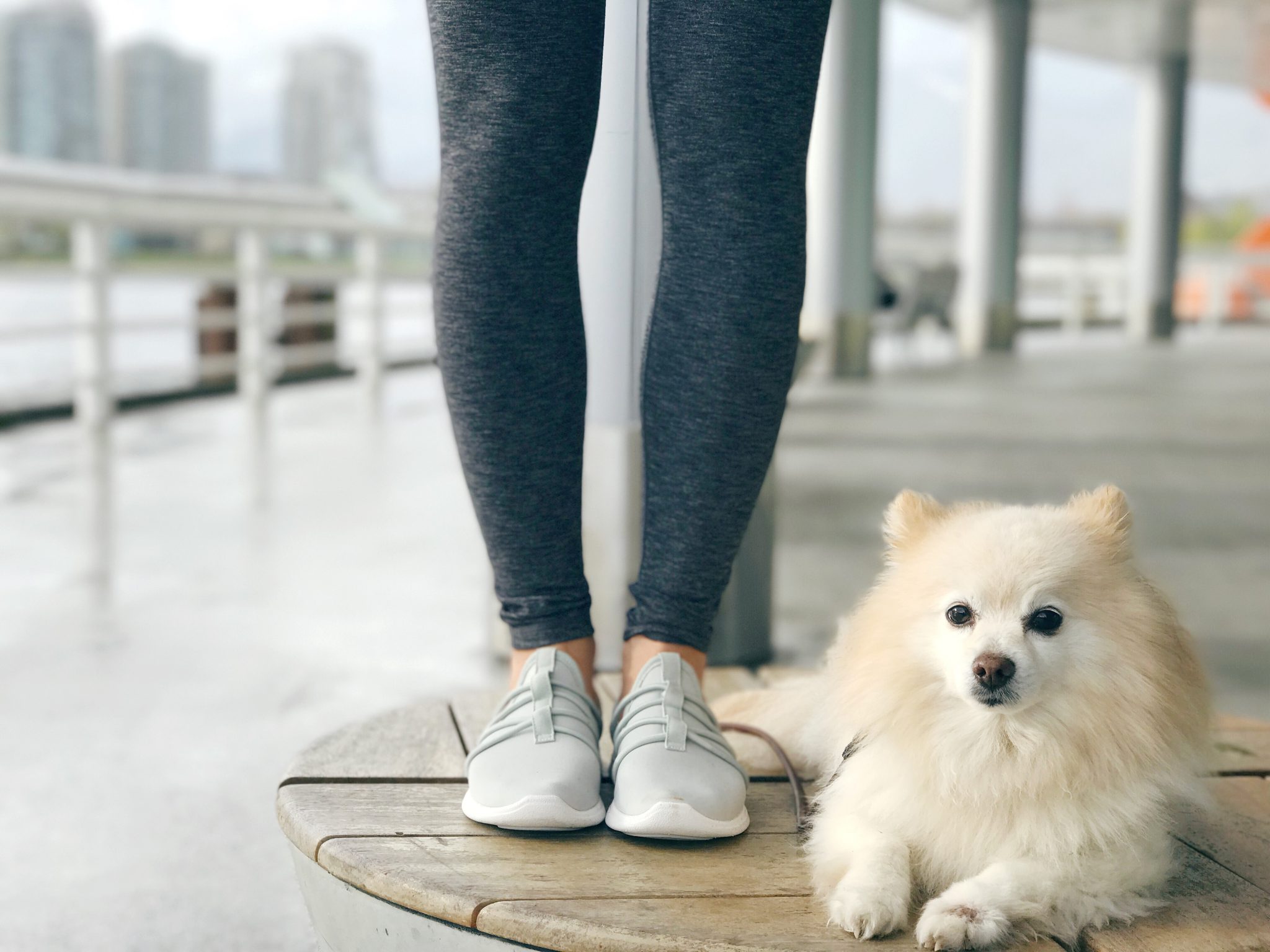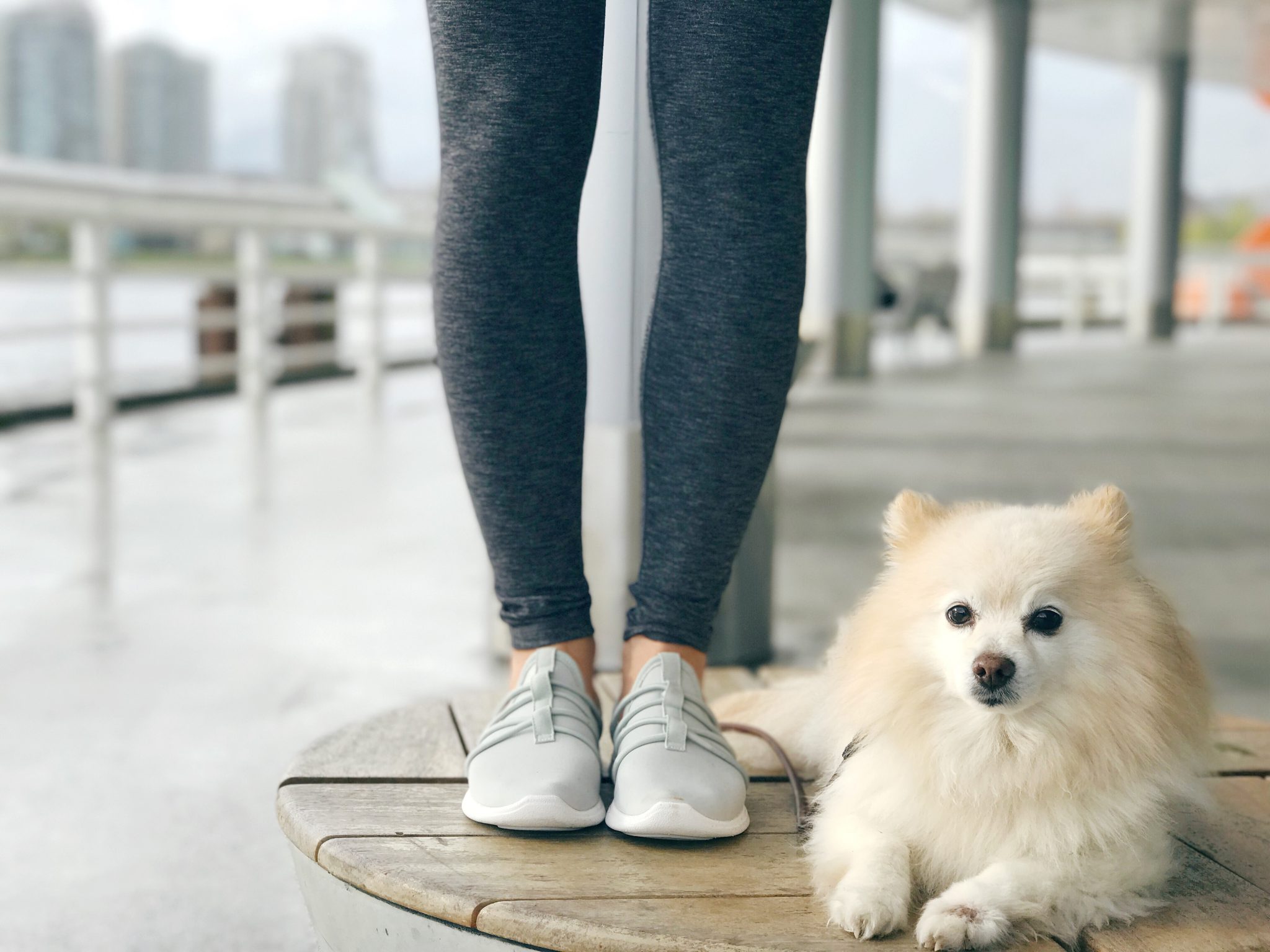 I like how the Shambhala pieces aren't heavily branded, and almost every style comes in a plain black, grey, or blue version. The Shambhala 100 Wash Yoga Legging in grey are super versatile and have a lot of stretch due to its Suplex Nylon and Lycra blend.  The material feels thick and durable, they are made to last at least 100 washes – ask me in a year how I'm doing with them!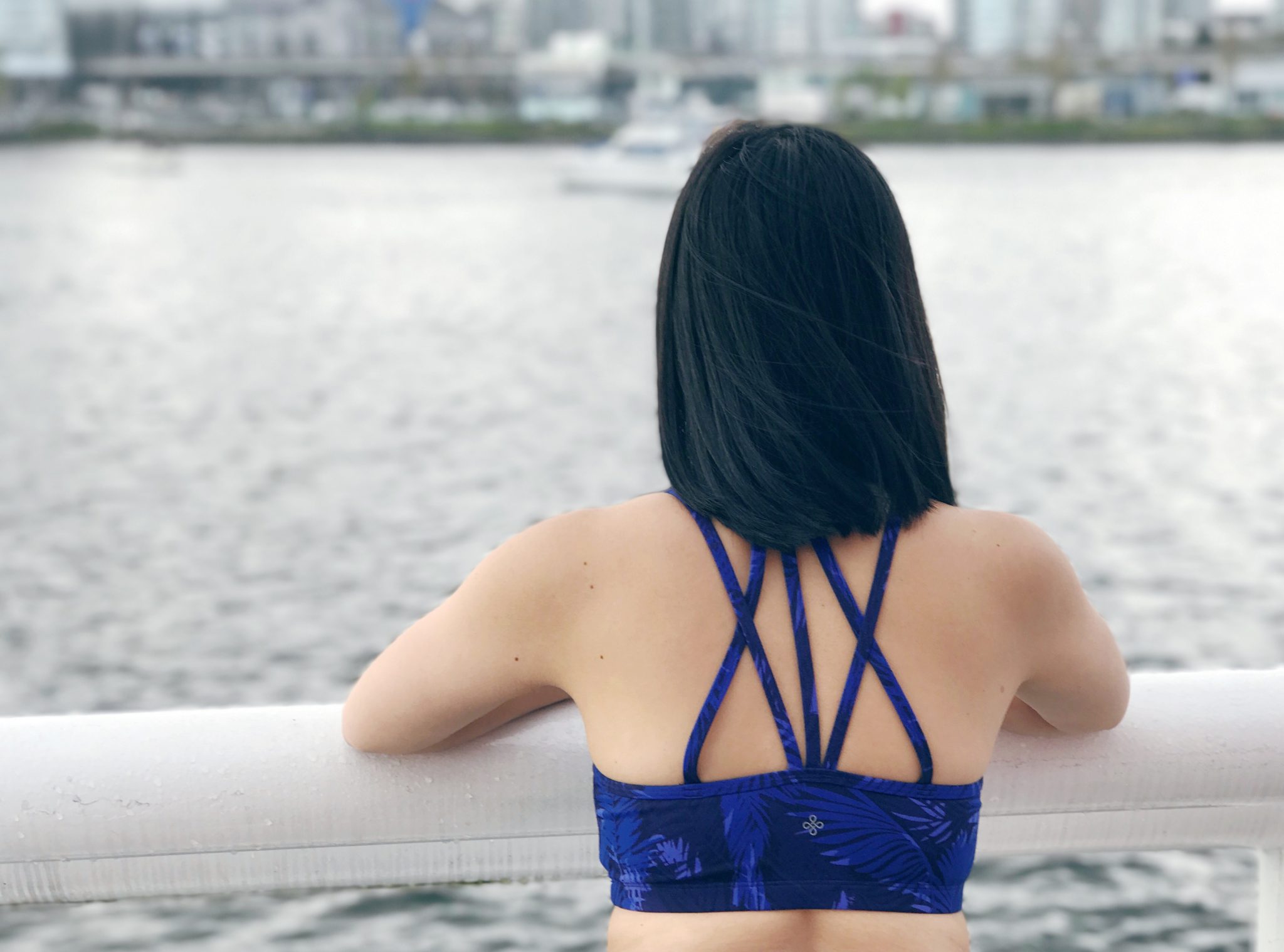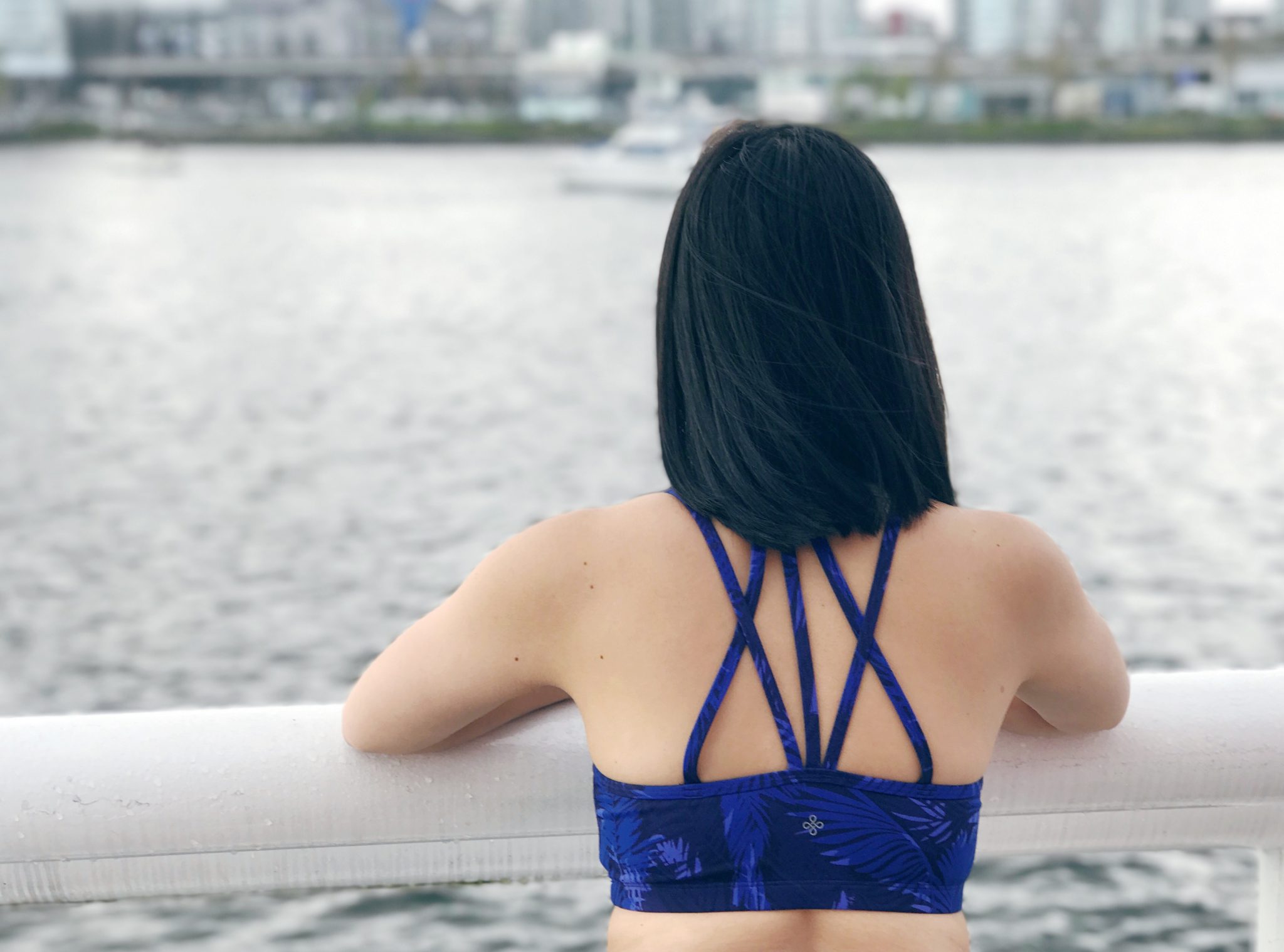 It's fun to have accent pieces when you're out and about or at the gym, but I find that if you invest in too many eye-catching patterns, it takes more time to put together an outfit that doesn't clash.  The only accent piece I have from Mark's is a blue leaf-pattered sports bra. Playing on the palm leaf trend, the Shambhala Low Impact Sports Bra has a bright blue leaf pattern and a unique criss-cross back strap intended to provide support without getting in the way of movement.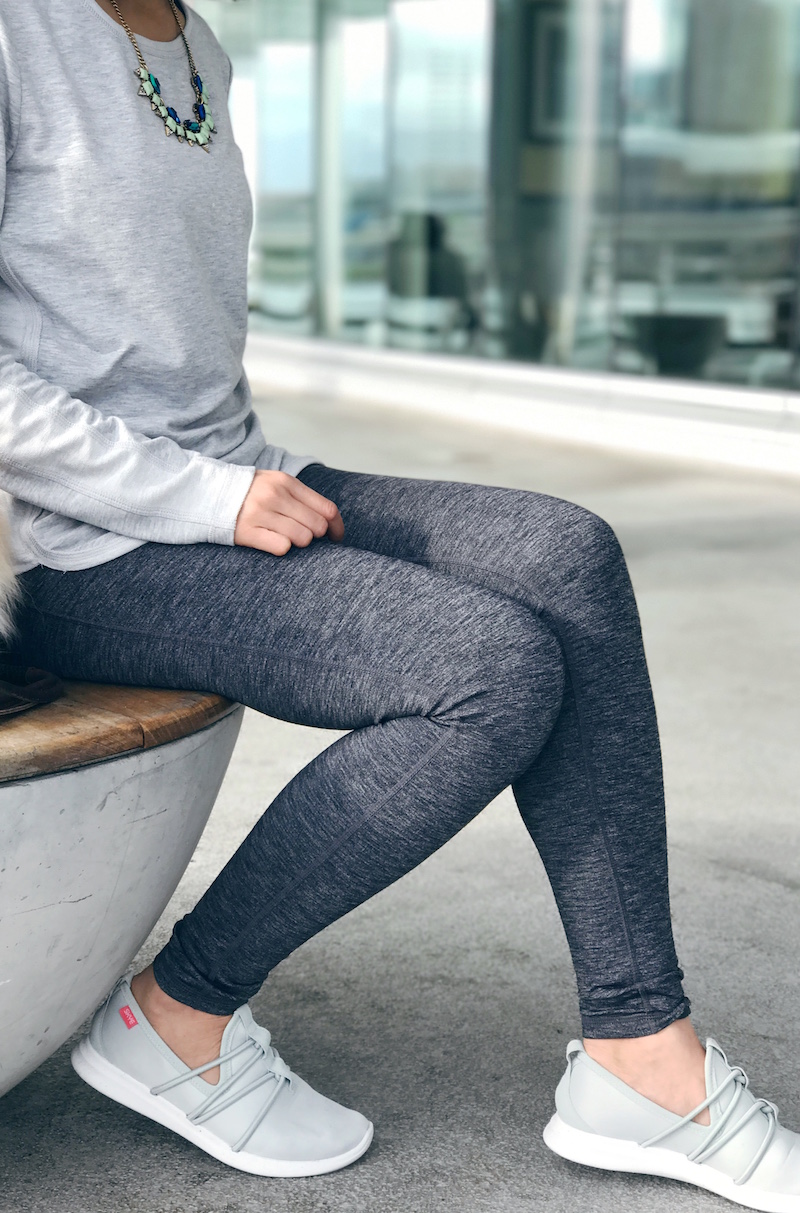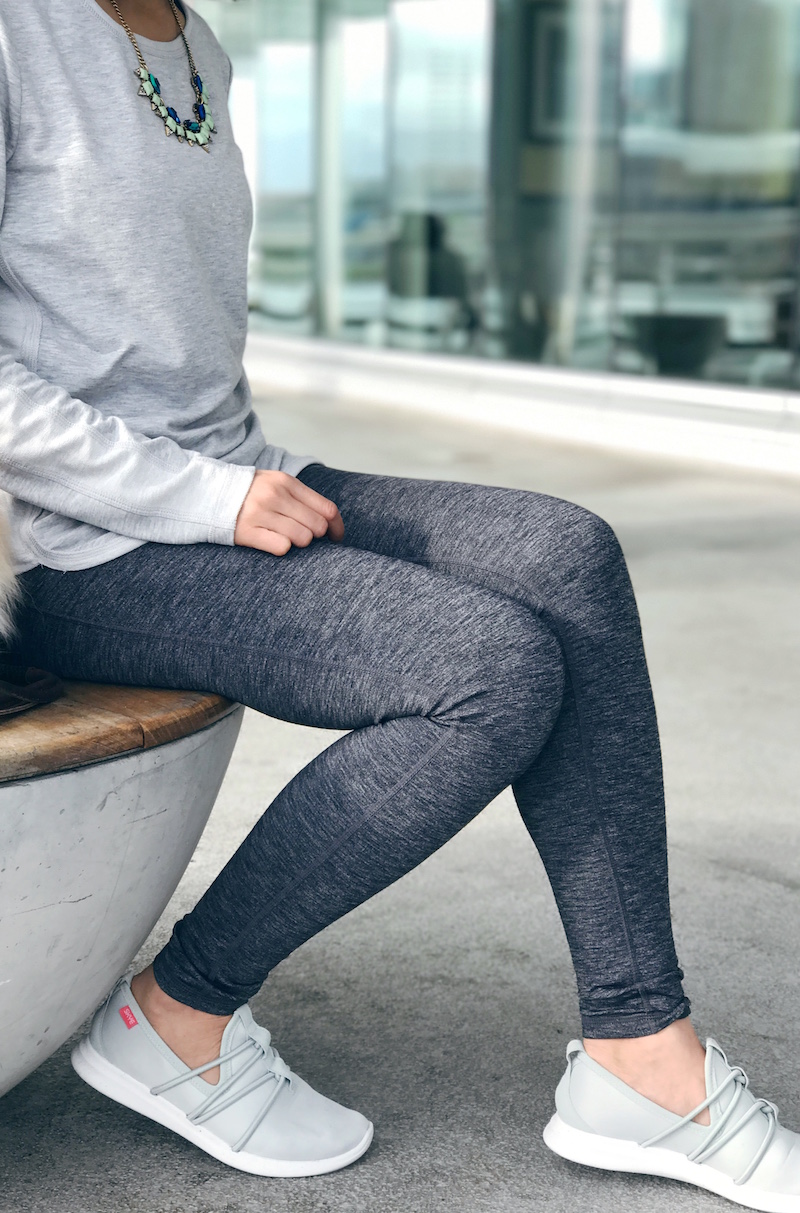 Meanwhile, the Shambhala Fashion French Terry Pullover is great for tossing over a casual outfit or to tie around your waist when it gets too warm.  The rounded hems on the bottom edge of the piece gives the sweatshirt more shape, and is more modern and flattering than a straight hem.  On its own, the grey sweater colour is a bit plain so I put on a statement necklace to jazz things up.
Giveaway: Win a $100 Gift Card to Mark's via Instagram
===
This post was written in partnership with Marks. With over 380 locations across Canada, see the Shambhala line for yourself in person, or, shop online at Marks.com.