Fresh Prep is a Vancouver-based food delivery program which preps and delivers healthy meals for its customers, making it as convenient as possible to get fresh, quality food on the dinner table.
Every week, there are eight menu items to pick from online.  Ingredients for each meal are measured, prepped, and delivered straight to your door, along with the recipe, so all you have to do is cook your meal – no prep work required!
I've been a Fresh Prep customer for a year now, and wanted to share with Modern Mix Vancouver a delicious vegetarian recipe for Polenta Stacks with Balsamic Glazed Mushrooms, Poached Eggs, and Crispy Garlic Chips.  The ingredients in this recipe are quite simple, but the stacked presentation is impressive.  Not something I'd think to make on my own, but after trying this once with Fresh Prep, I now have another tried and tested recipe to add to my collection!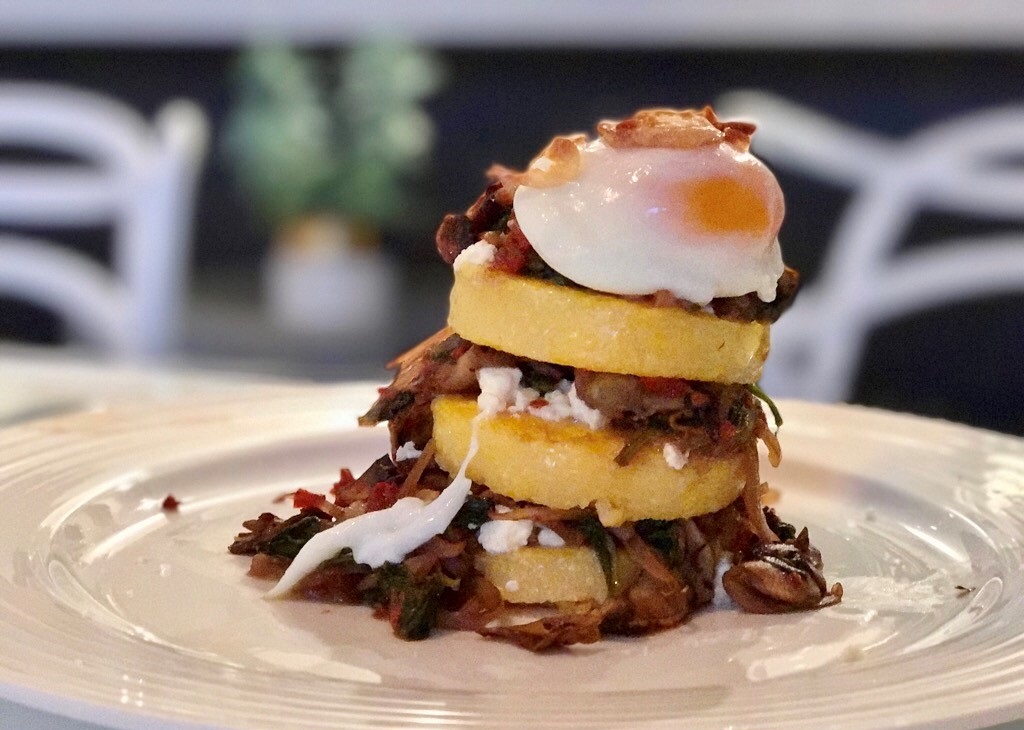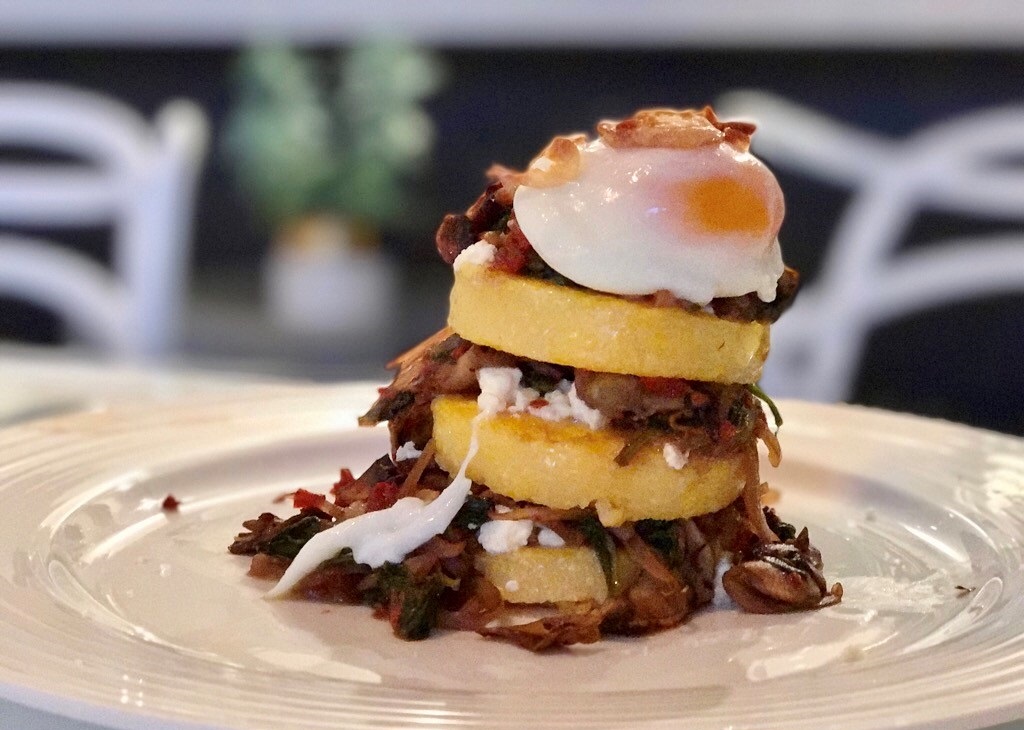 Polenta Stacks with Balsamic Glazed Mushrooms, Poached Eggs, and Crispy Garlic Chips
Ingredients
Finely Diced Garlic Clove – 10g
Balsamic Vinegar – 15ml
Free Range Organic Brown Egg – 2
Shredded Spinach – 75g
Diced Shallot – 55g
Chopped Cremini Mushroom – 170g
Crumbled Feta – 30g
Sun Dried Tomatoes – 10g
Tube of Organic Polenta – 340g
Canola Oil – 45ml
Even though the ingredients are basic, there is a lot of prep work involved in this simple dish.  You have to grocery shop for the right ingredients, wash, chop up and measure ingredients.  And, for certain items (like Spinach and mushrooms) if you don't use it all in one go, it goes bad after a few days.
The main benefit of Fresh Prep is that the preparation work of grocery shopping, washing, measuring and chopping the ingredients is taken care of you.  All you need to do is cook.
Directions:
Heat a skillet over medium-high heat and add 1 tbsp. of oil.

Slice the polenta into 1/2 inch rounds, 6 rounds total.  Peel and thinly slice the garlic.
Once the oil is hot reduce heat to medium and add the garlic slices. Cook garlic until golden brown and crispy (about 2 minutes). Watch carefully as the garlic will easily burn! Remove with a slotted spoon onto a paper towel and allow any excess oil to drain.
In the hot skillet, add the shallots and cook until shallots have softened slightly. Then add the mushrooms and increase heat to medium-high and cook for 3-4 minutes until mushrooms have tenderized. Then, add the balsamic vinegar, spinach, sun dried tomatoes, salt and pepper, and 1/4 cup of water. Cook ingredients together for 2 more minutes, remove from skillet, and set aside.
Set a pot of salted water on to boil over high heat.
In the empty skillet, add 1 tbsp. of oil (2 tbsp. for 4 servings) and polenta rounds. Cook for 2-3 minutes on each side or until each face of the polenta is crispy and slightly brown. Remove heat from skillet when done.
Crack the eggs into separate small bowls. When the pot of water is boiling remove from heat. Create a gentle whirlpool in the water to help the egg white wrap around the yolk. Slowly tip an egg into the water, white first. Leave to cook for three minutes. Remove with a slotted spoon. Repeat with the second egg.
To plate, put a polenta round onto a plate and layer with feta, veggie mixture, and repeat. Top the stacks with the poached egg and crispy garlic chips.
Find out more at freshprep.ca.  If you're a first time subscriber, get your first two meals free ($22 value).