Most people in Vancouver have heard of Tojo's, the long-standing, internationally-recognized, and award-winning Japanese restaurant on West Broadway.  However, did you know that Chef Hidekaku Tojo is also the inventor of the California Roll, a North American staple at most sushi restaurants?
In the 1970's, Vancouver only had four Japanese restaurants, so Chef Tojo had a big task ahead of him familiarizing the Vancouverites of 40+ years ago with a new and foreign cuisine.
Traditional tuna sashimi became Tojo Tuna using local albacore tuna (unfamiliar to Japan), and his still-secret marinade which solved the problem of westerners' unfamiliarity with sashimi dipping sauces.  For those who felt uneasy eating raw fish wrapped in dried seaweed, there was cooked crabmeat and avocado, rolled "inside out" to hide the seaweed wrapper.  And thus began the origins of the California Roll, named not for its state of origin, but for the avocado in the dish.
On the Tojo's menu, it's not called the California Roll anymore – it's just the Tojo Roll with West Coast dungeness crab, avocado, spinach and egg rolled inside-out with sesame seeds on top.
To this day, you can still see Chef Tojo working in the open panorama kitchen at 1133 West Broadway.
Here's what we had at a recent family dinner at Tojo's: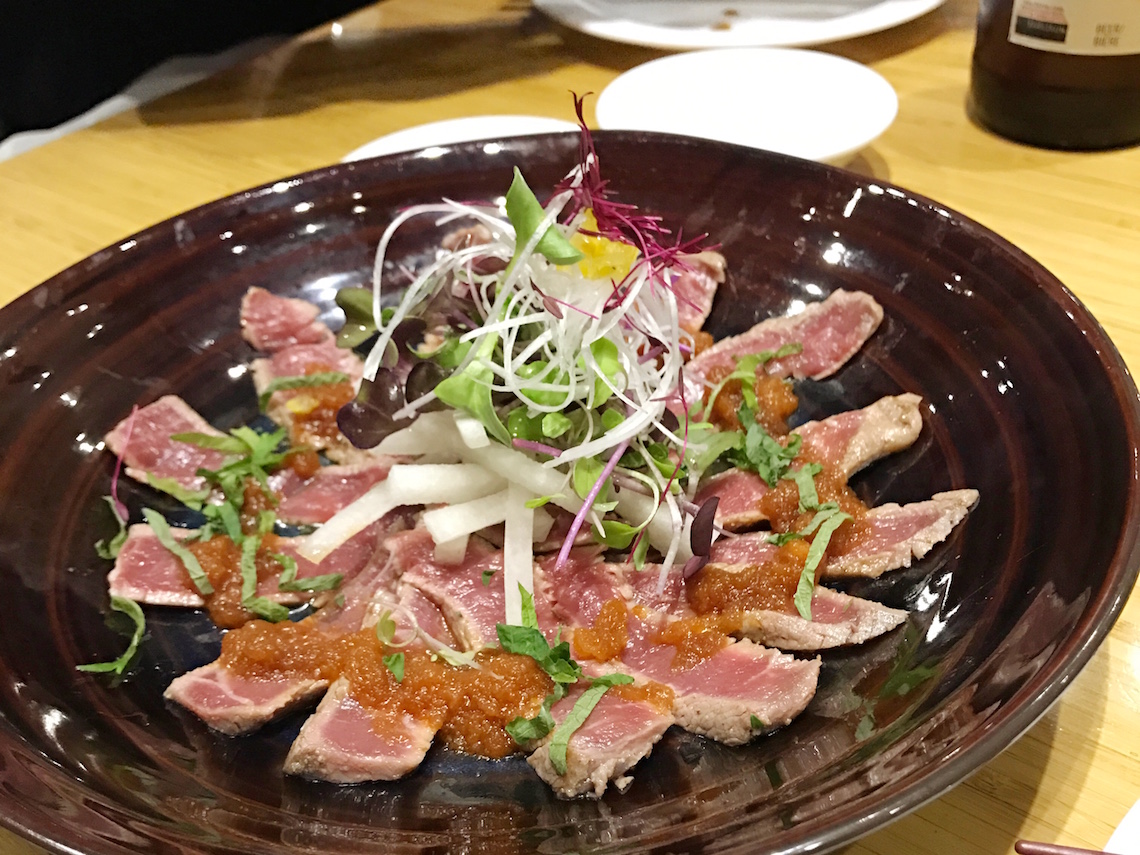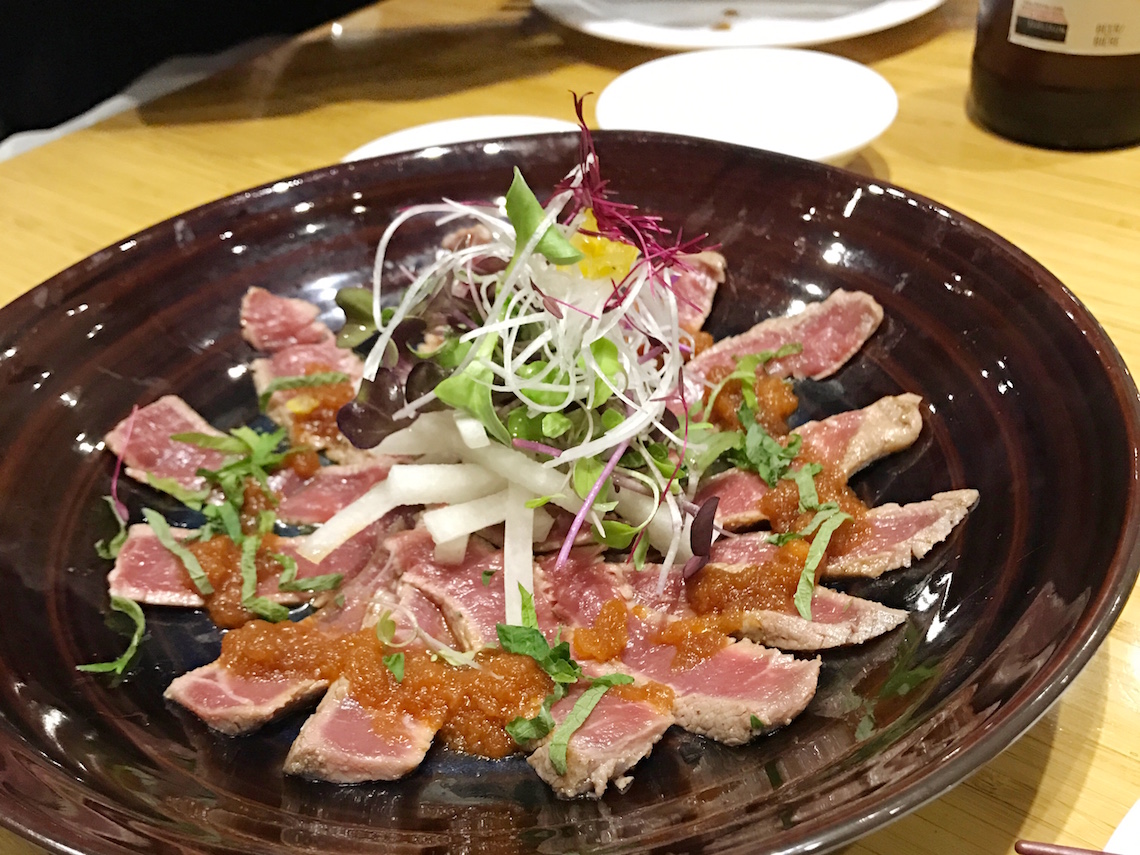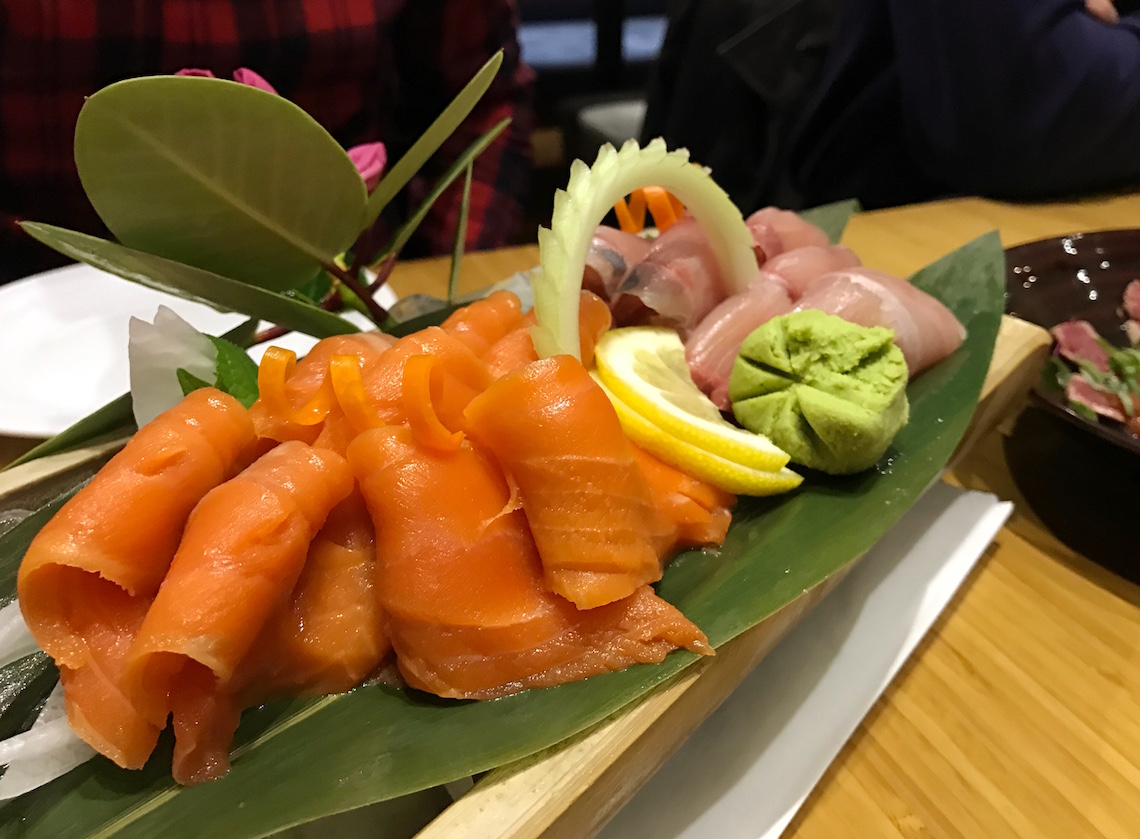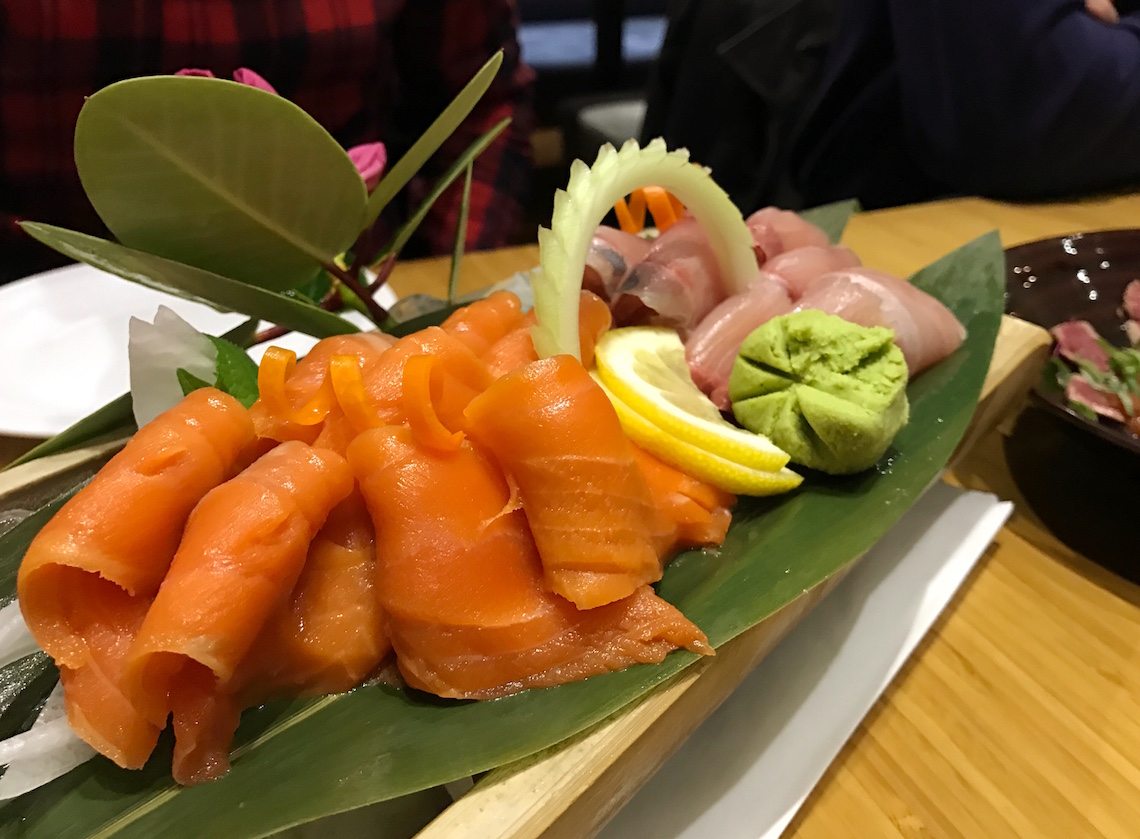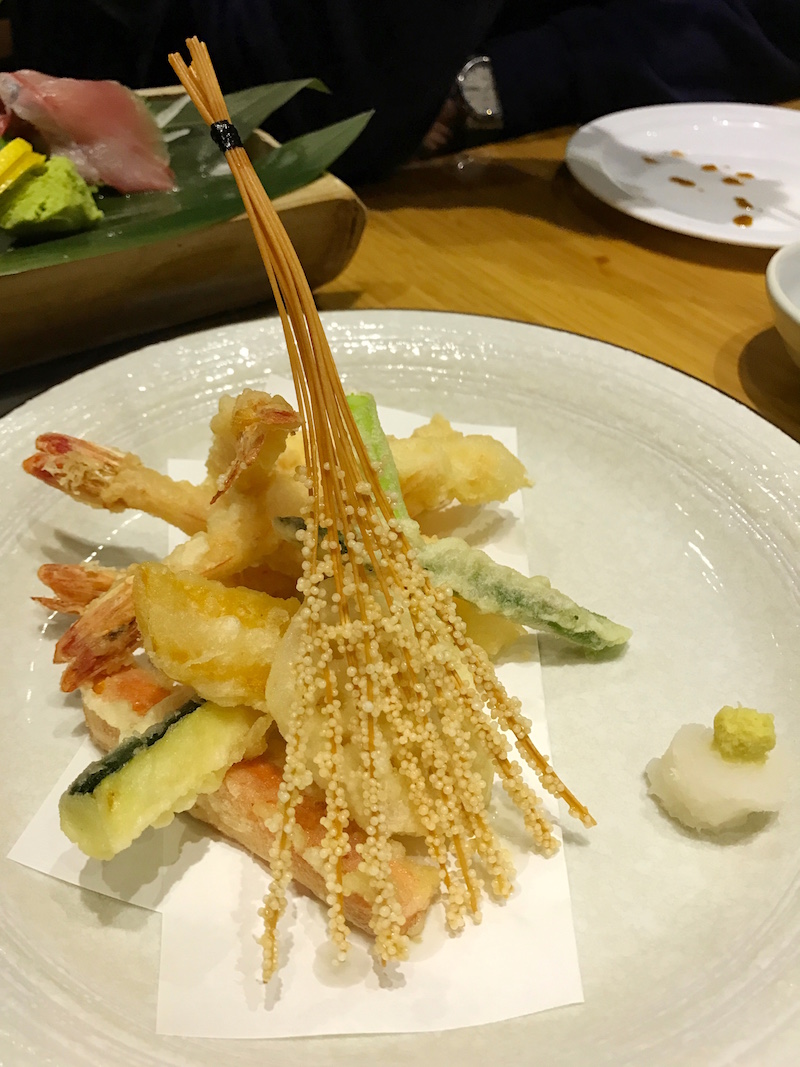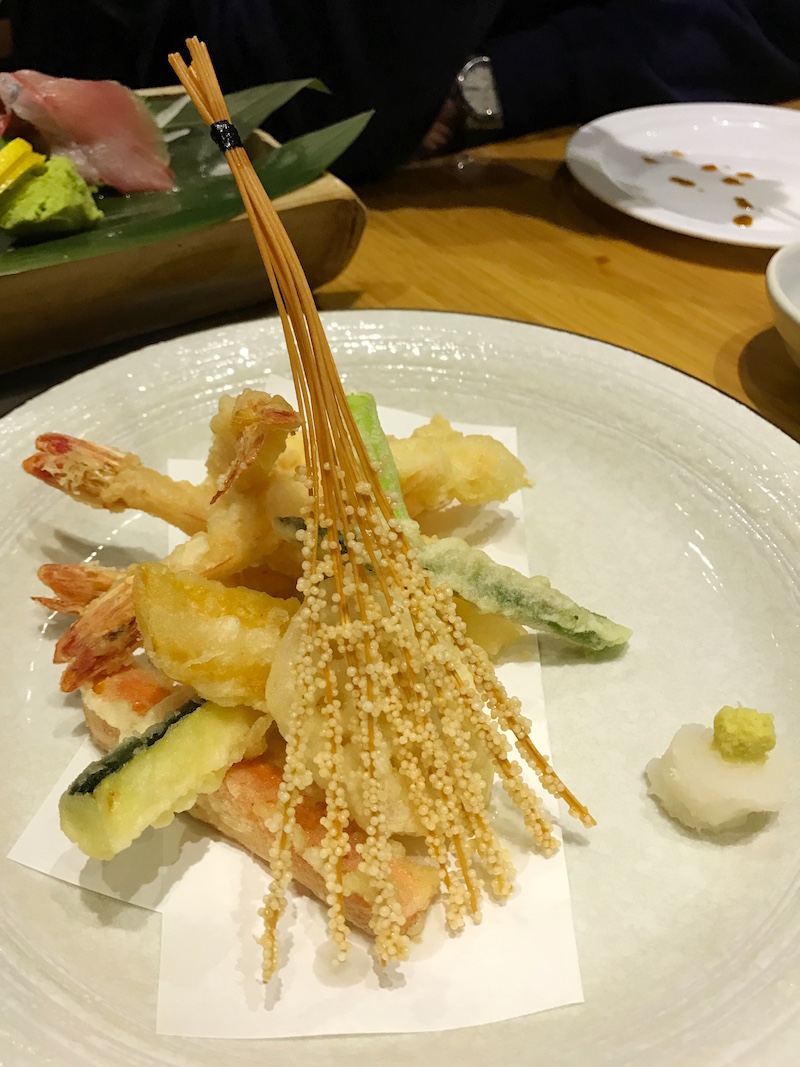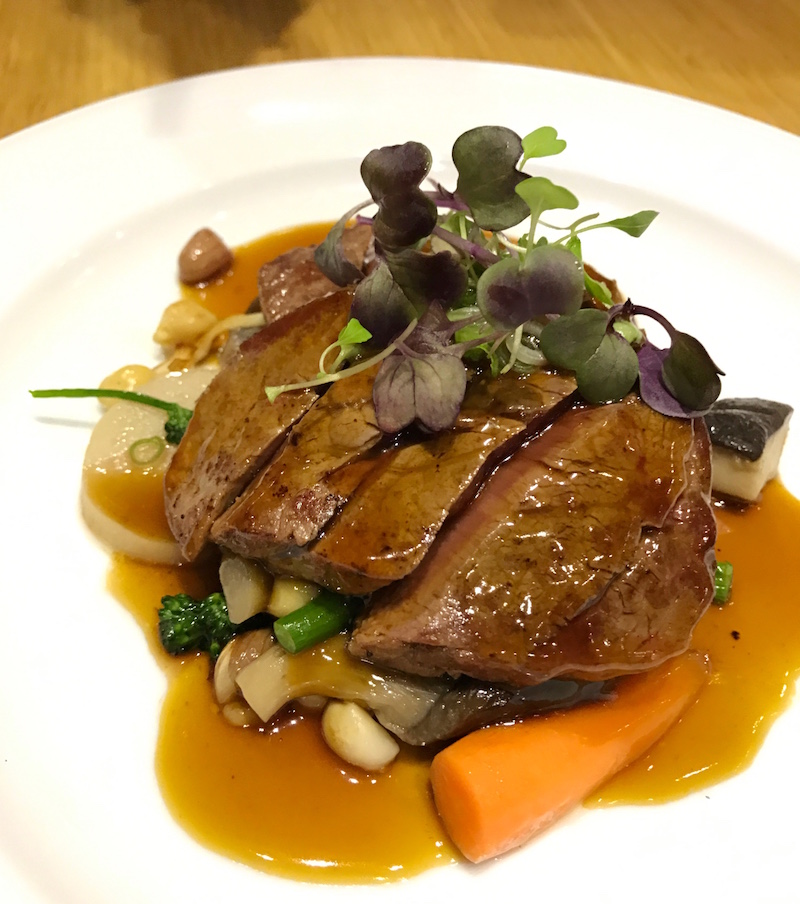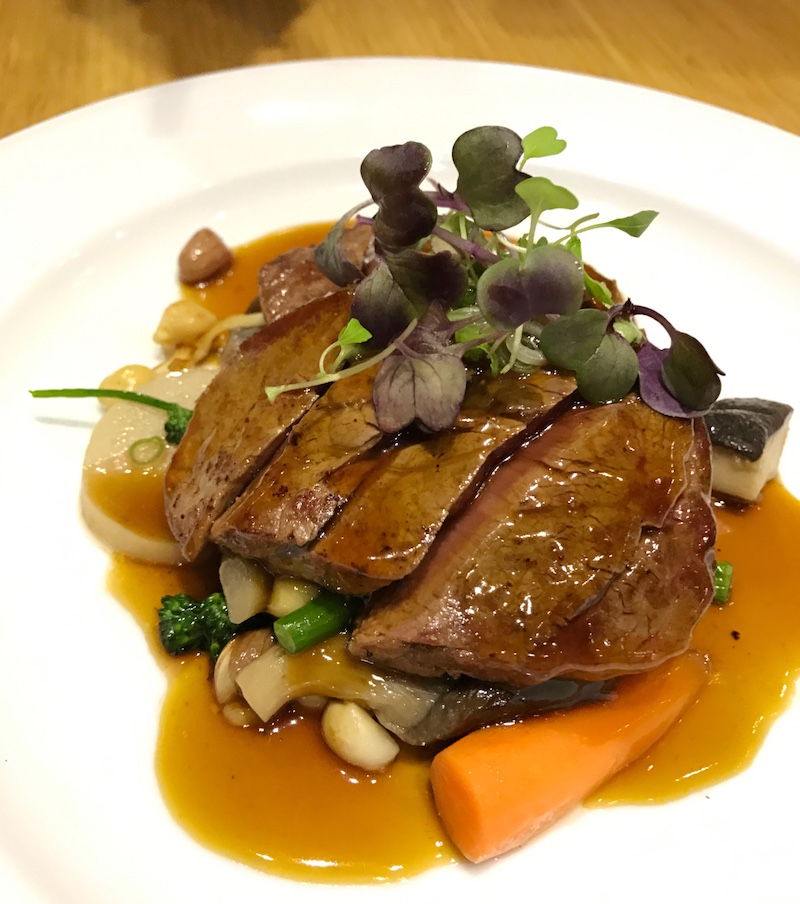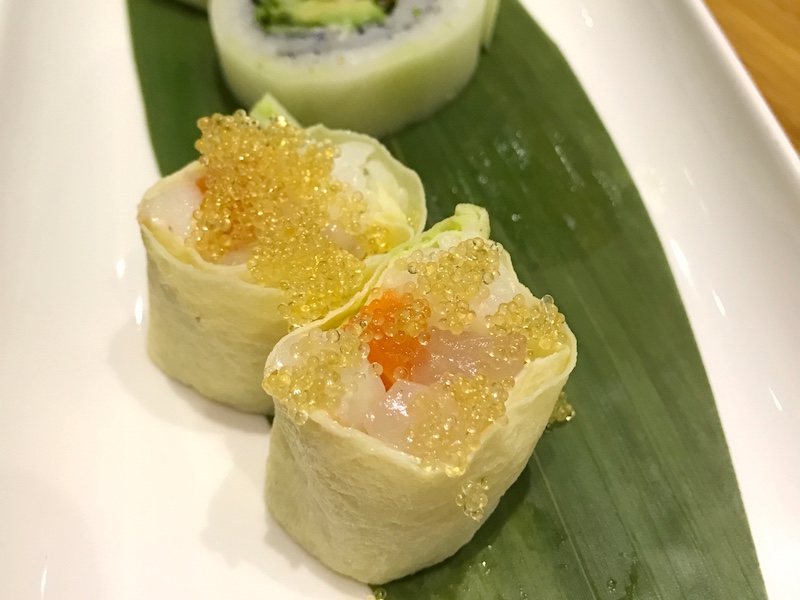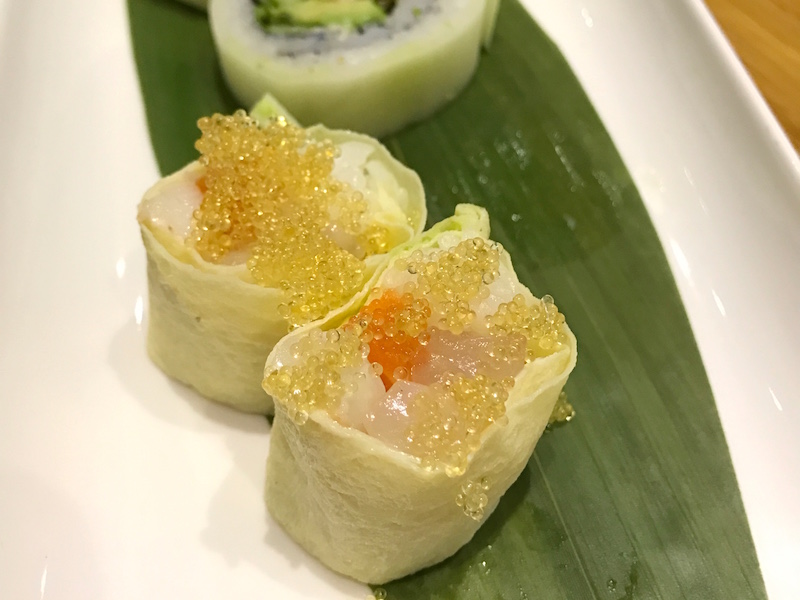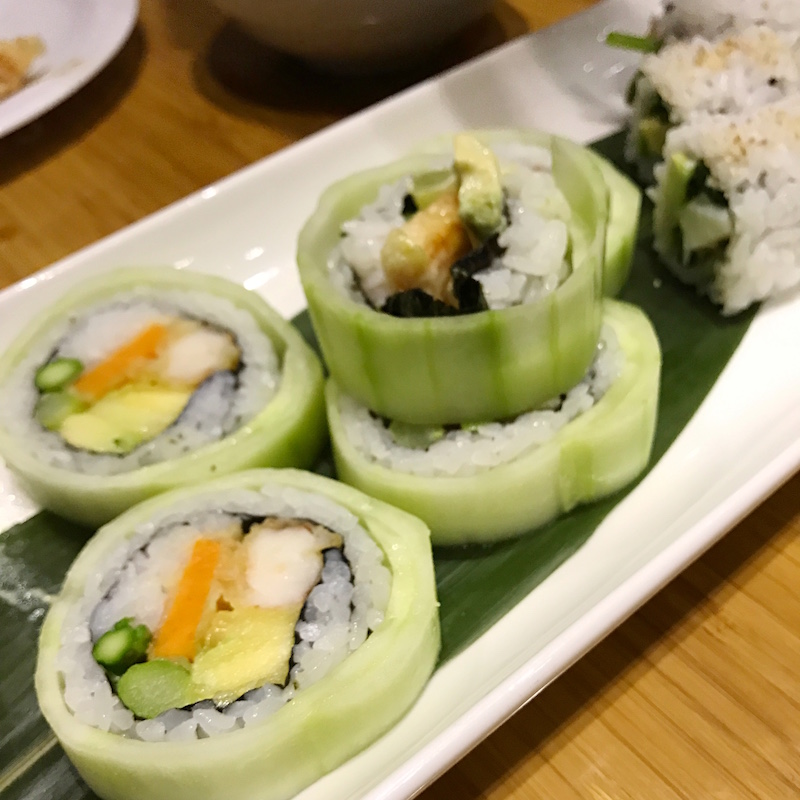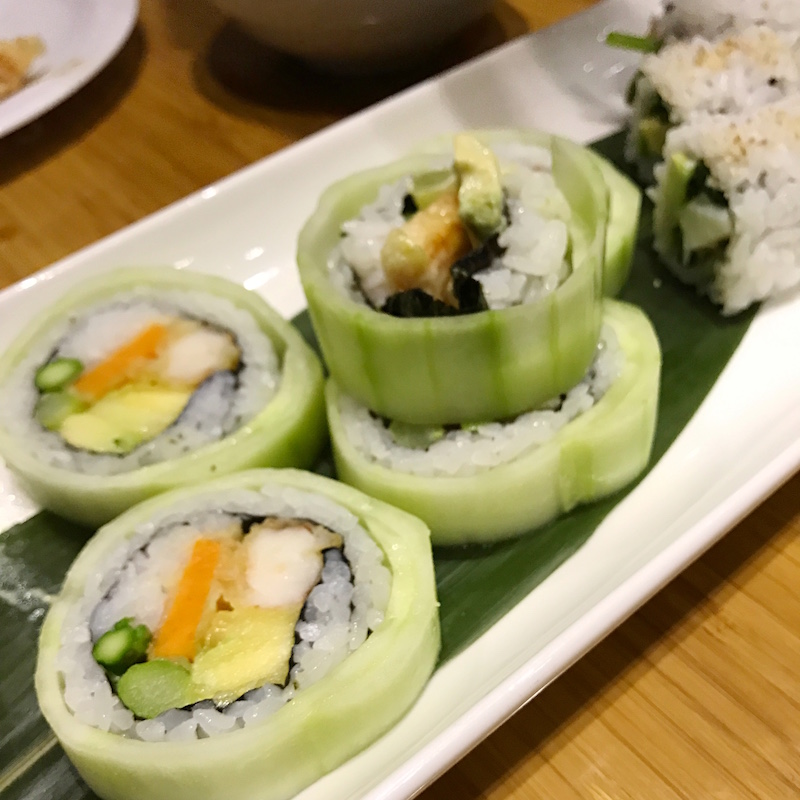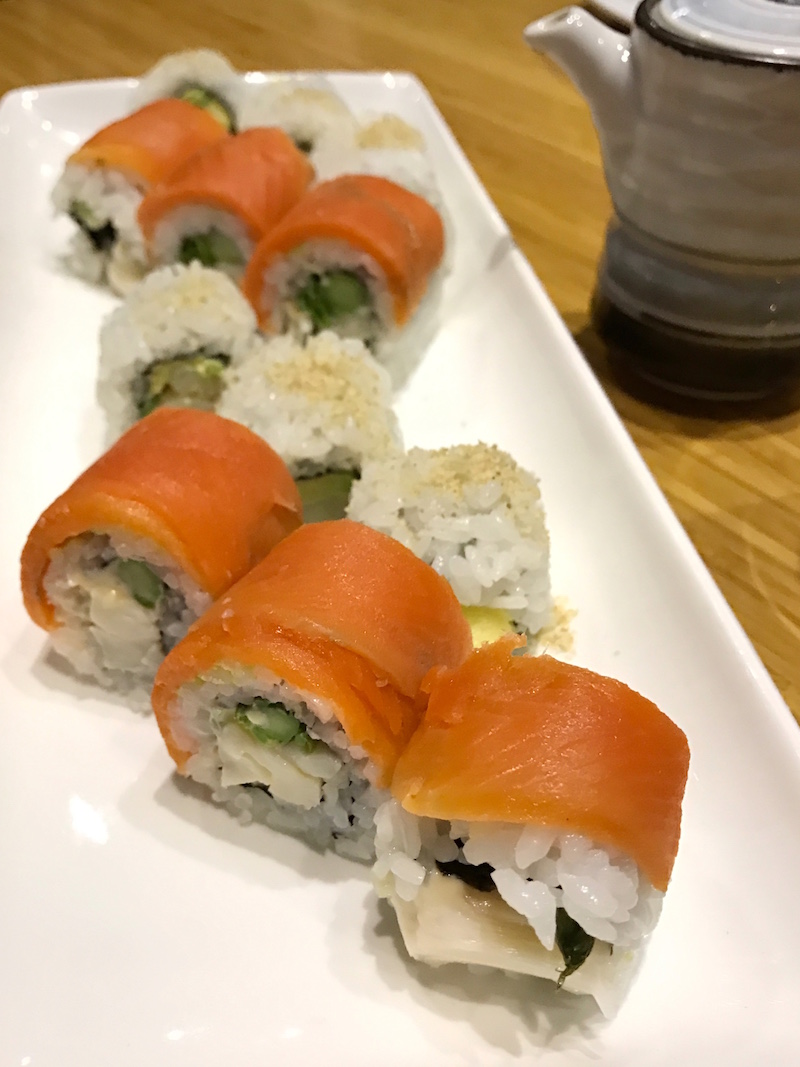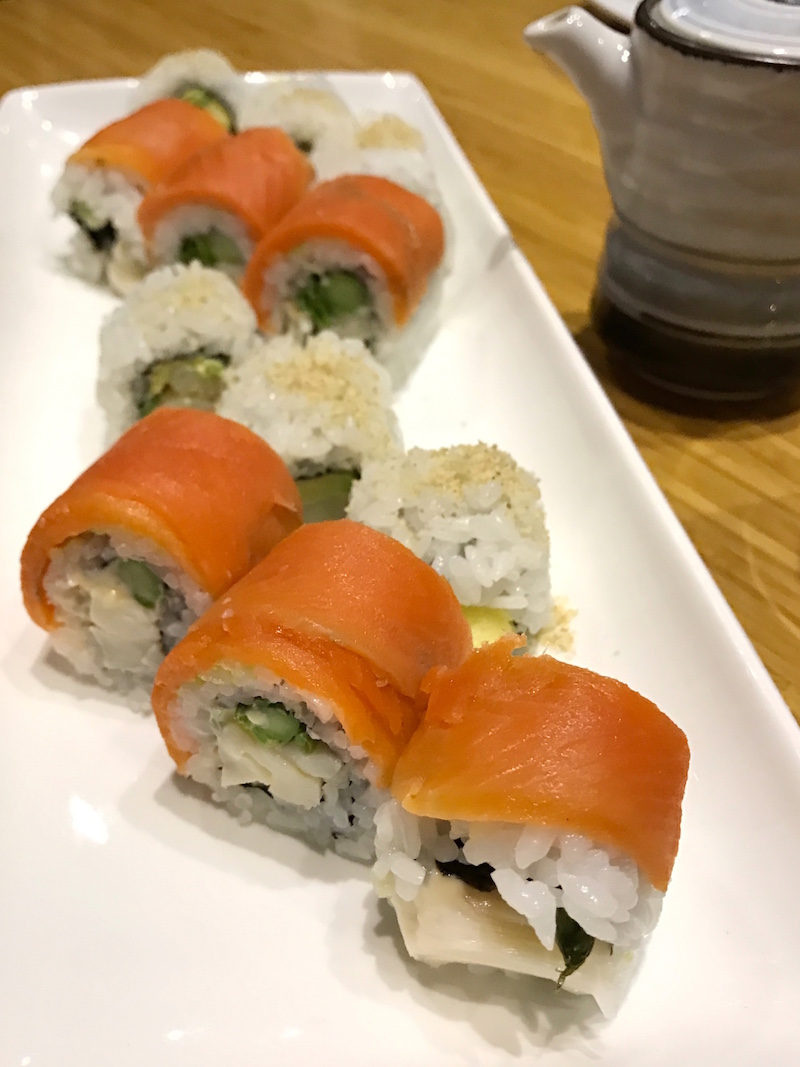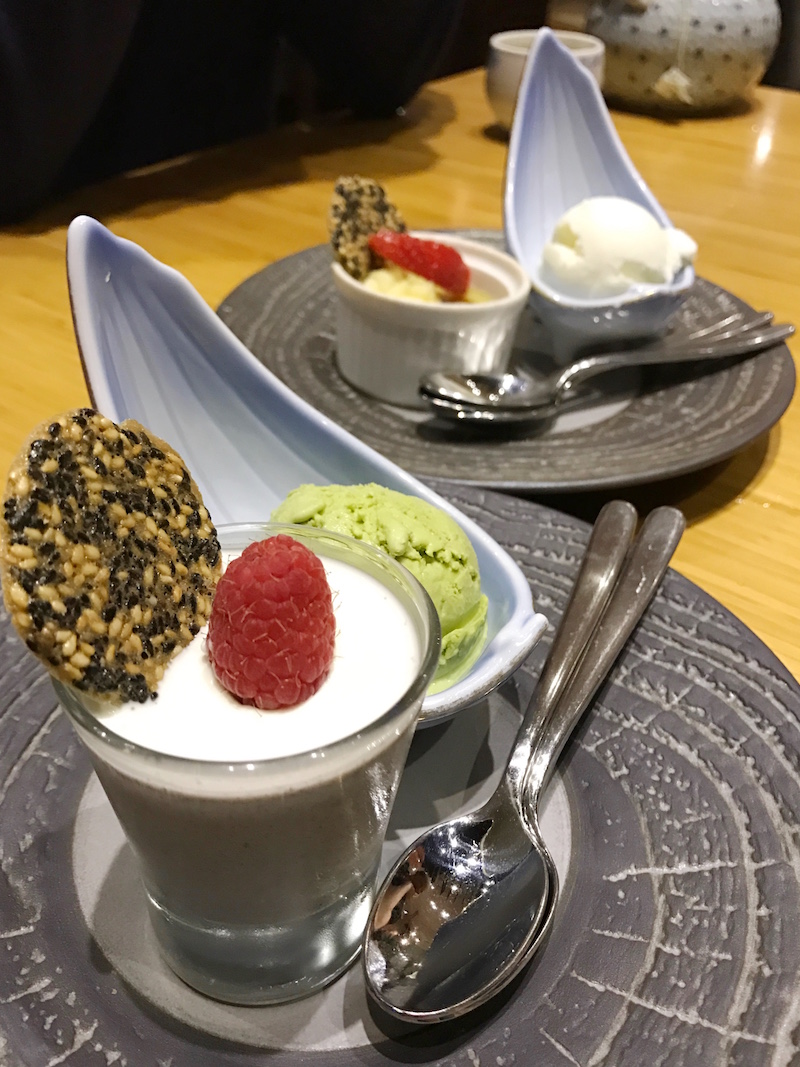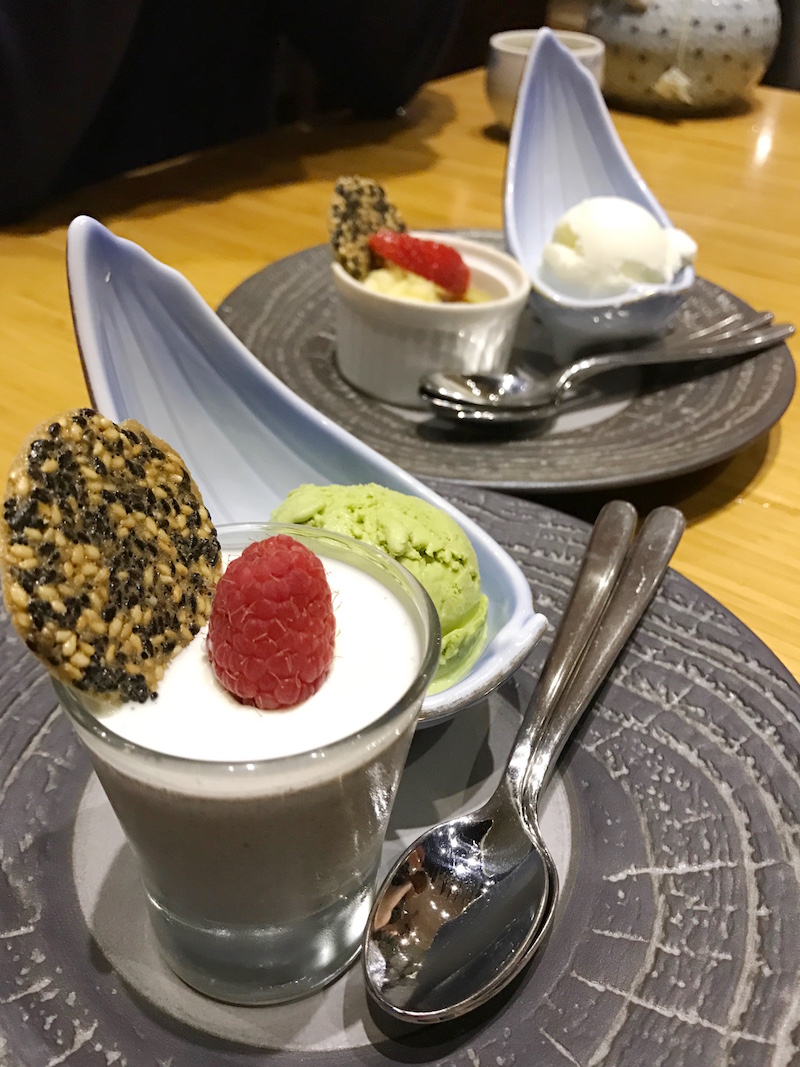 For the full menu, visit: tojos.com or in person at 1133 W. Broadway.