I won a trip to Las Vegas!  The prize included flights for two from Vancouver and a luxury stay on the Vegas Strip. We just got back from our weekend getaway – if you're looking for inspiration on things to do in Las Vegas, here's how we spent our three days in this city.
THE COSMOPOLITAN HOTEL
When you hear about someone going to Vegas, the first question usually asked is: what hotel are you staying at?! I don't think there's any other city in the world so well known for their (tourist) "strip" and themed hotels globally recognized by name and reputation.   The hotel you're staying at can be as much a part of your Vegas experience, as the trip itself!
We stayed two nights at The Cosmopolitan and loved it for its central location (beside The Bellagio and Aria, and across from Planet Hollywood) and also for its modern upscale atmosphere. The vibe was trendy, without being pretentious, upscale but not un-affordably luxurious.  We had a great view of the strip from our hotel room which was impressive during the day, but even more so at night when all the neon lights were contrasted against the dark night sky.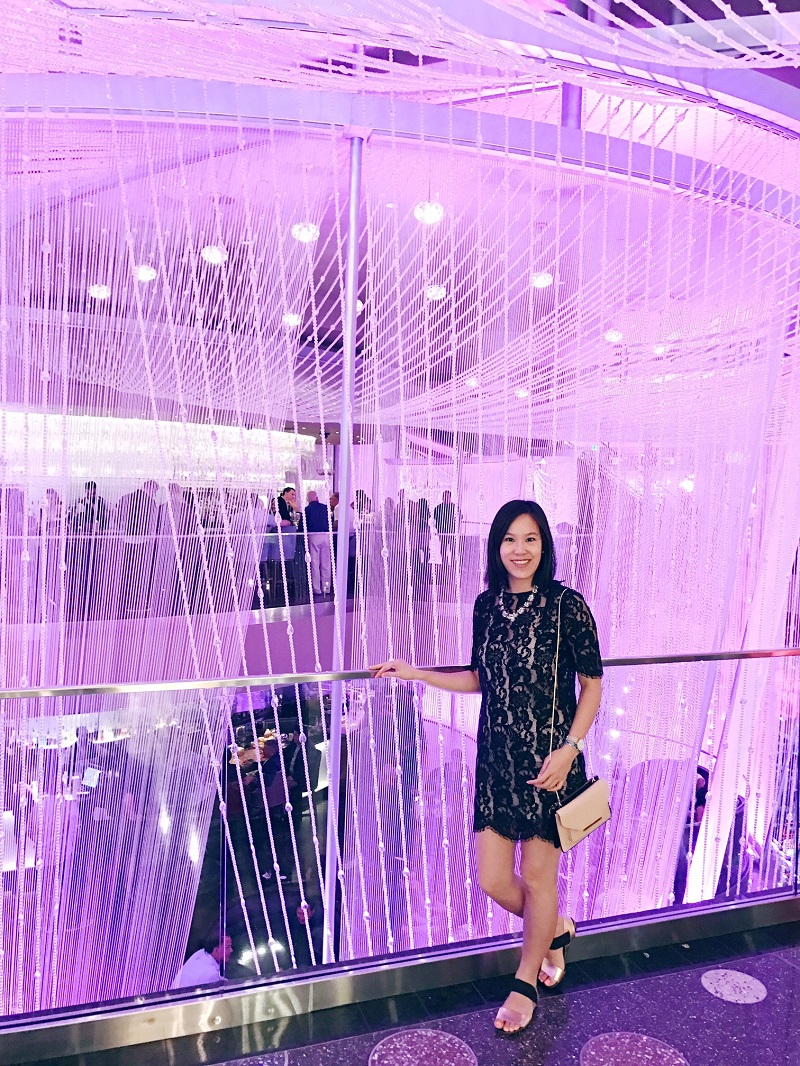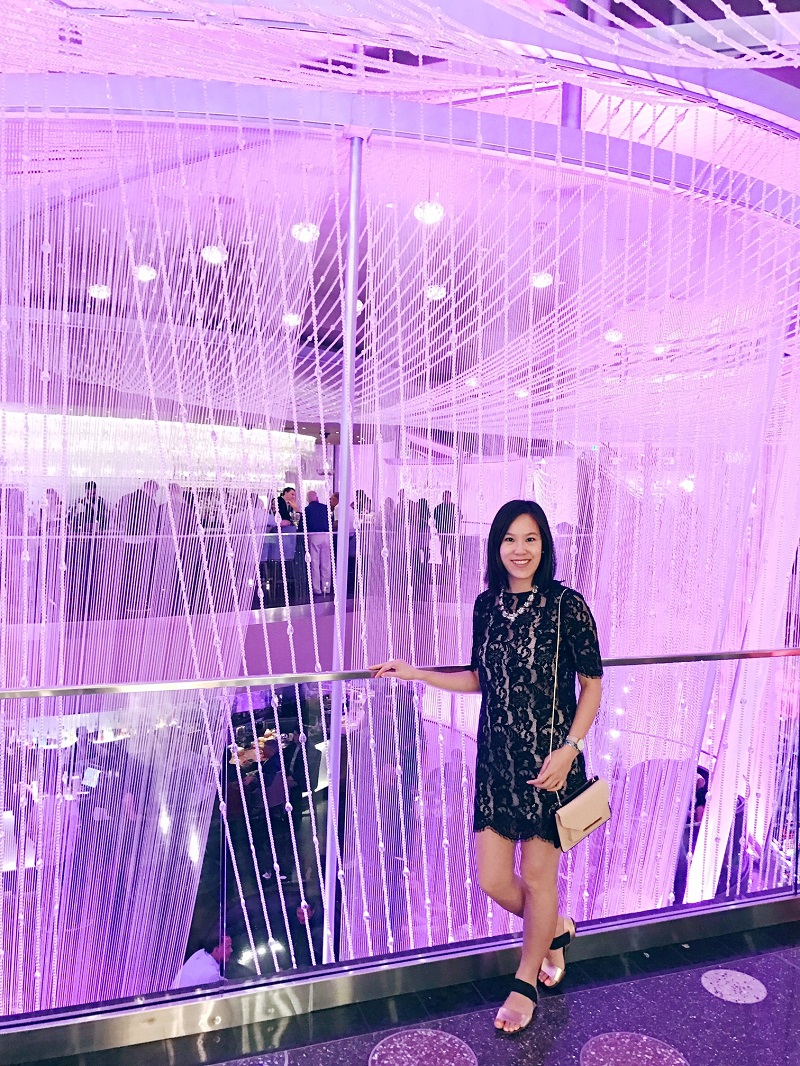 EATING AT THE COSMOPOLITAN
I could have happily spent the weekend eating my way through all the trendy restaurants within The Cosmopolitan Resort, many of which feature world-class chefs and global culinary experiences.
Momofuku and Beauty and Essex, for example, are concept restaurants which were brought from New York City to Las Vegas.  In fact, I went to both of those restaurants while I was in New York City and it was cool to try them again in a different city without even having to leave our hotel!
Momofuku and Milk Bar are opened by the award-winning chef and entrepreneur David Chang.  Our first meal, a late lunch, was ramen at Momofuku: the classic Pork Ramen and a vegetarian Chickpea Ramen which has crunchy chickpeas and scallions topping a bowl of ramen in miso broth.  Note that there is only a limited mid-afternoon menu at Momofuku, for the widest menu selection, visit for lunch or dinner.
For dinner, I highly recommend Beauty and Essex.  The front of Beauty and Essex in both NYC and Vegas is a working pawn shop (selling vintage jewelry, guitars, etc.), but a discreet door within the pawn shop opens up into a dark and lush cabaret-style restaurant, bar, and lounge with multiple rooms.
Other restaurants and eateries within The Cosmo include the LA-based Egg Slut (which had quite the line-up at 4am in the morning!), The Juice Standard for cold pressed juice and smoothies, STK steakhouse, and Milk Bar, which is the sweets-focused concept by the Momofuku group.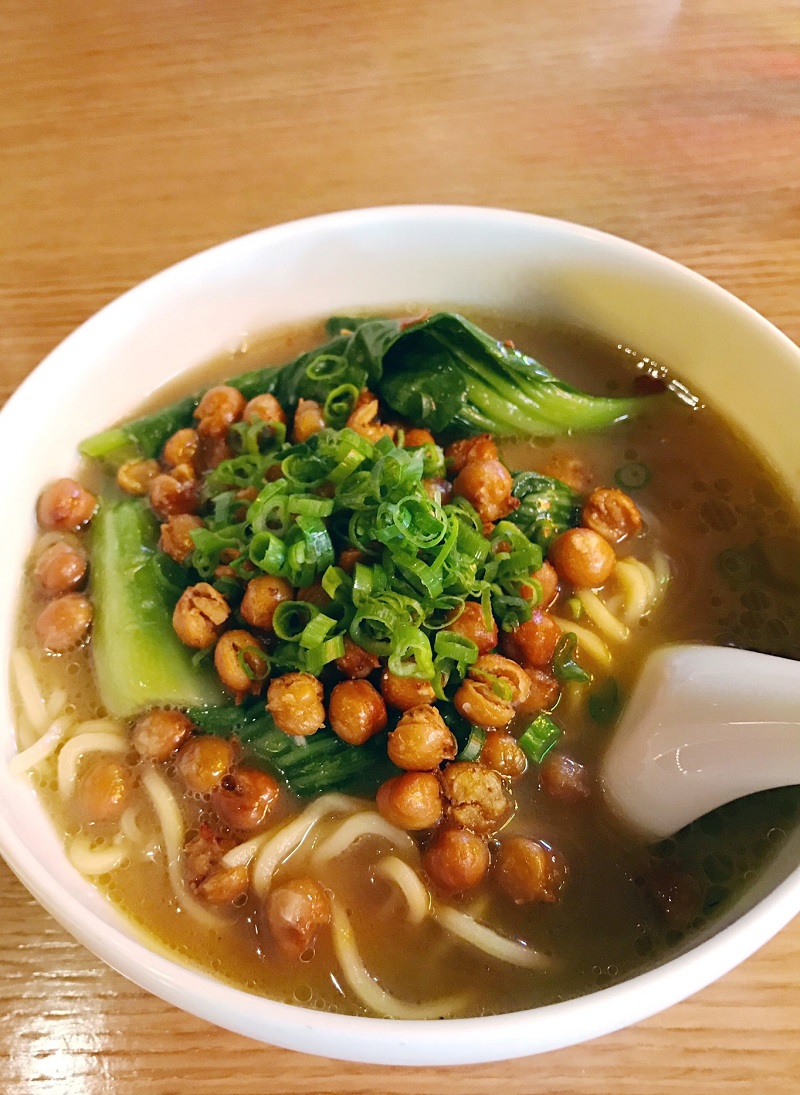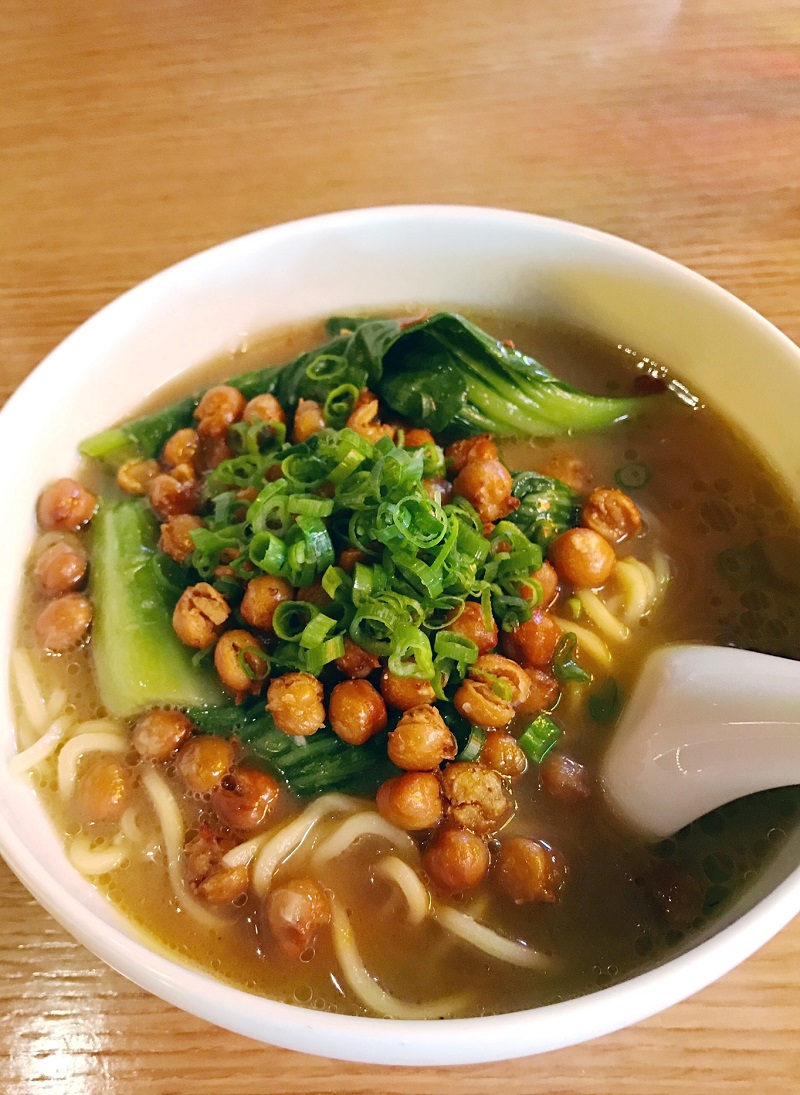 BRITNEY: PIECE OF ME
Entertainment is a big part of the Vegas experience, and the highlight of our trip was being able to see BRITNEY SPEARS live in concert!   She established her "Britney: Piece of Me" residency at Planet Hollywood in December 2013 and has been there regularly since. She put on a flashy and fantastic Vegas-style production, with giants screens, lasers, confetti, and fire.  I'm pretty sure she lip syncs to her tracks, but I don't hold it against her.  In my opinion, her entertainment value these days comes from her dance and production.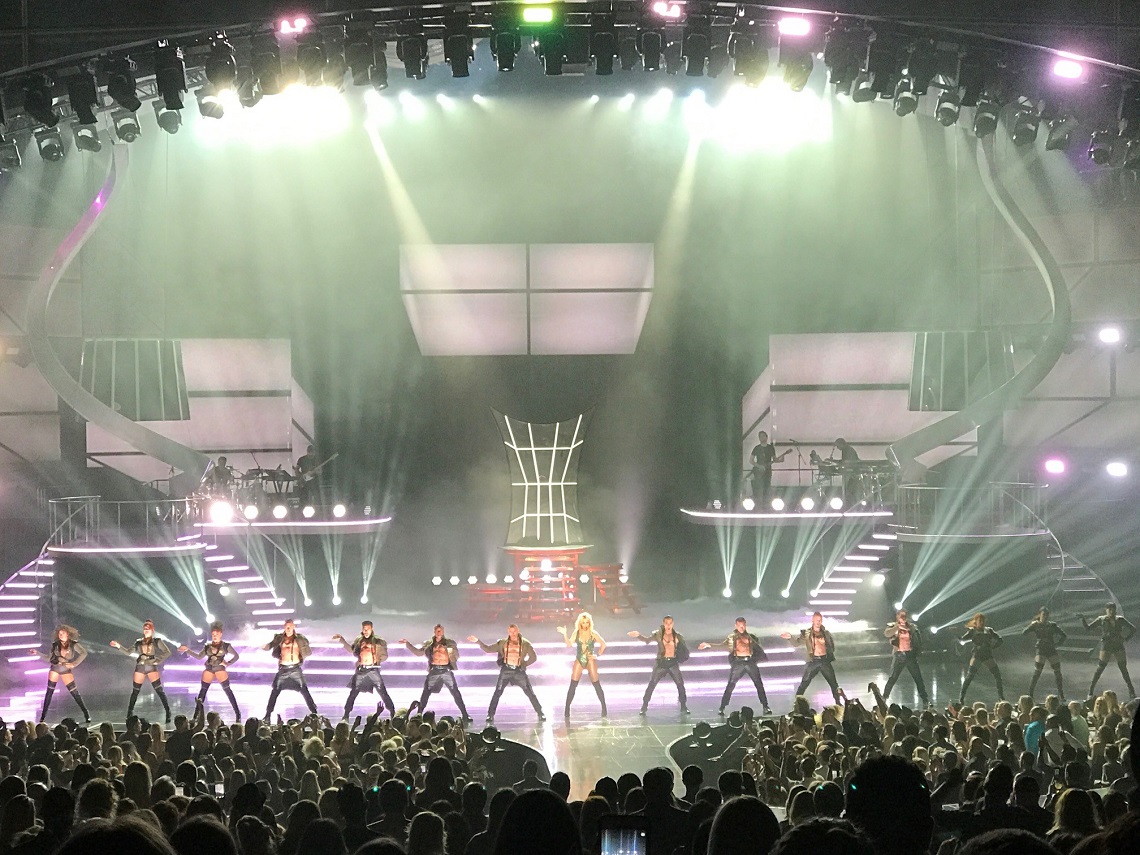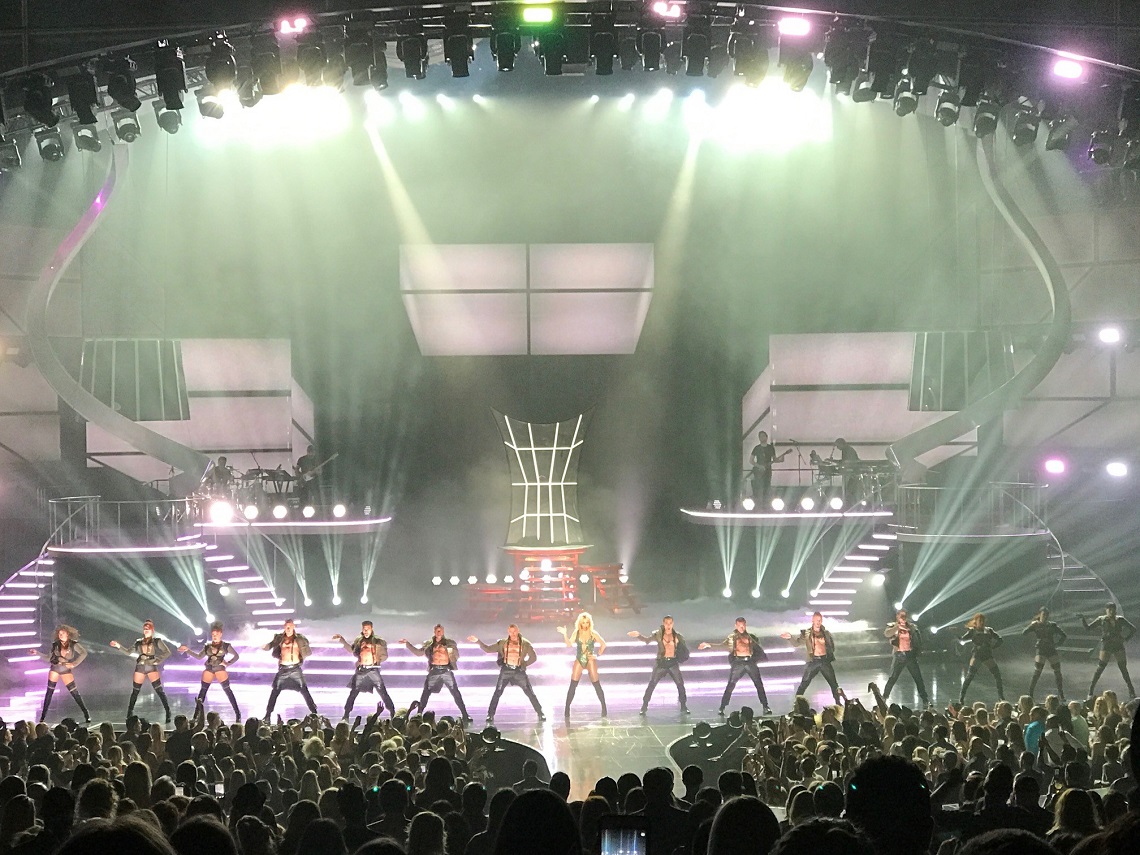 THE VEGAS LOCKDOWN
On Saturday afternoon, our hotel was on lockdown (!!) because of a shooting on a Las Vegas double decker bus. Unfortunately, one victim died and another was wounded. Hotel guests were advised to "seek shelter" and couldn't leave the hotel grounds.  The Vegas Strip outside was blocked off by police cars. We did go between our hotel room and the 14th floor "Bamboo Pool", but other than that, most of the facilities within The Cosmo was closed that day, including the casino. We were finally released from the hotel at around 4pm. On any other vacation, this may have seemed like a waste of a day, but Vegas never sleeps, and a day of rest meant we had so much more energy to go out that night!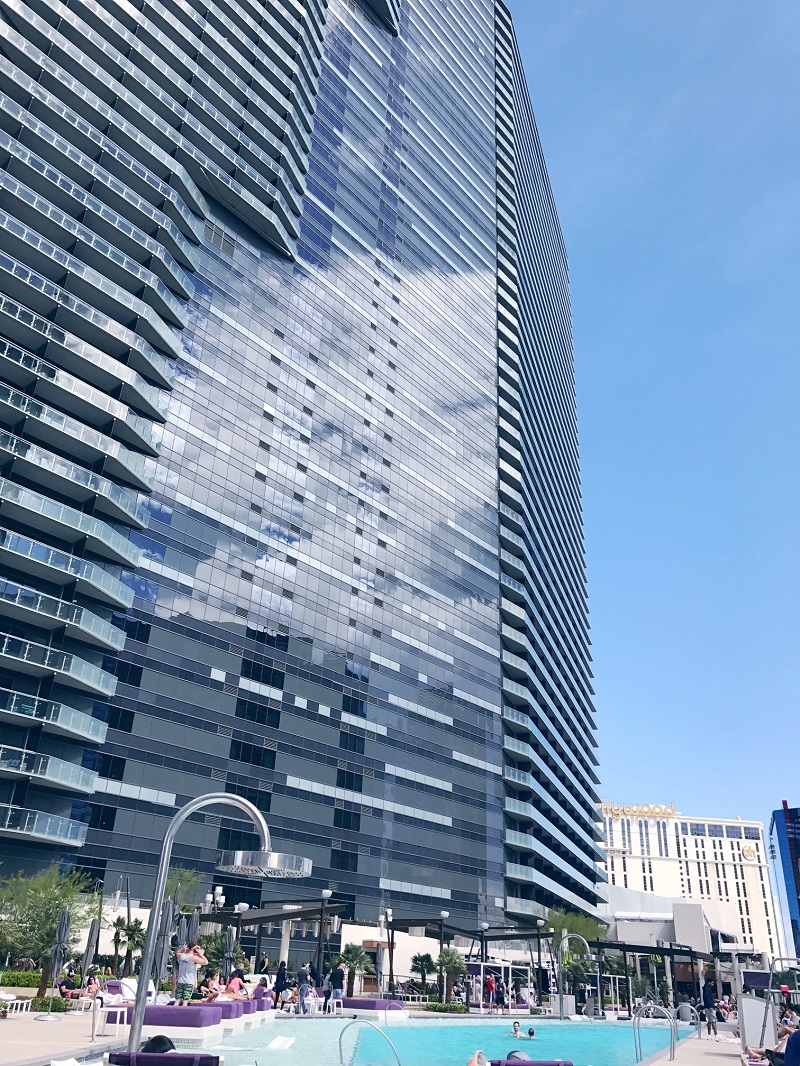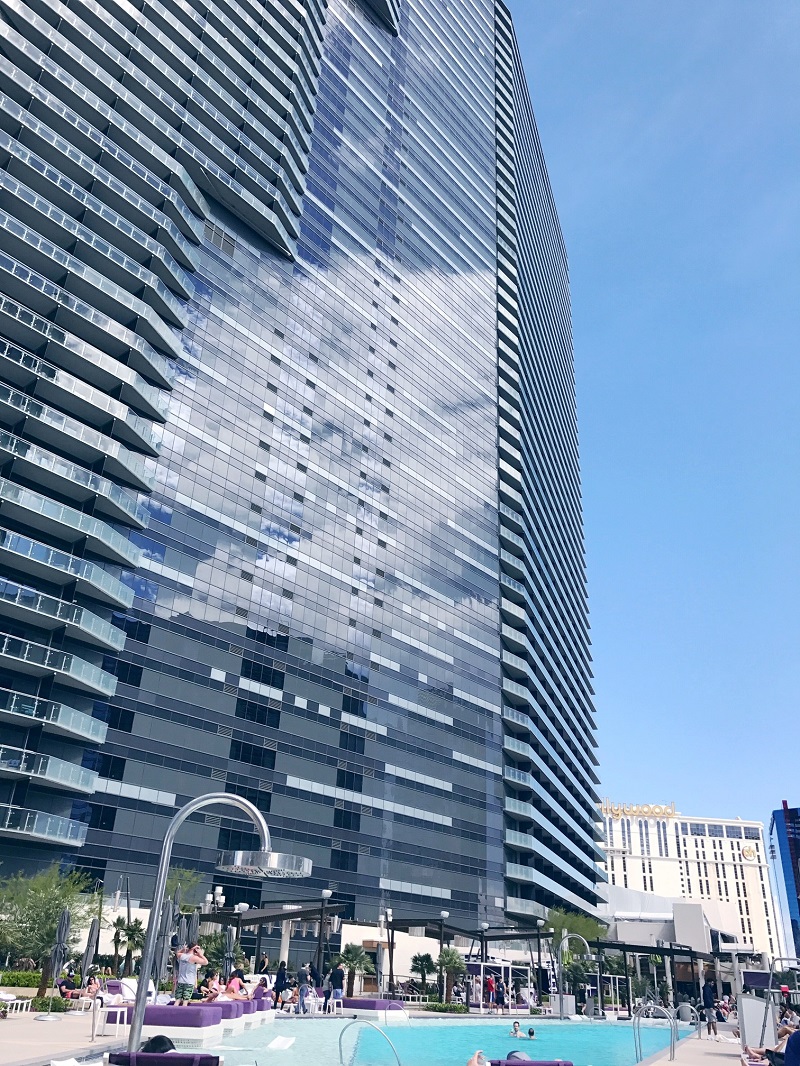 TIESTO AT HAKKASAN
Now that I'm in my late 20's, I don't go out much anymore for nightlife. Late night highballs have been replaced with morning smoothies, the Bar, replaced by barre classes. But it would be a missed opportunity not to go out in Vegas. Because our hotel was on lockdown all day, we had so much energy to go out all night!
The last time I was in Vegas, DJ Tiesto was playing a show at The Joint at The Hard Rock Hotel.  Now he has a residency at Hakkasan Nightclub in the MGM Grand Hotel.  Not wanting to stand in line with a bunch of rowdy drunks waiting to get into the show, here's a pro tip for anyone who wants to get into Hakkasan Nightclub: eat or drink a minimum of $50USD per person at the upscale Cantonese restaurant Hakkasan (which reminds me a bit of Mott32 Restaurant in Vancouver), then get escorted straight into the club with no line-up for free. We bypassed an hour's lineup and rolled in through a back entrance past midnight, which left us just enough time to buy a few drinks and scout out a good spot to watch Tiesto play his set.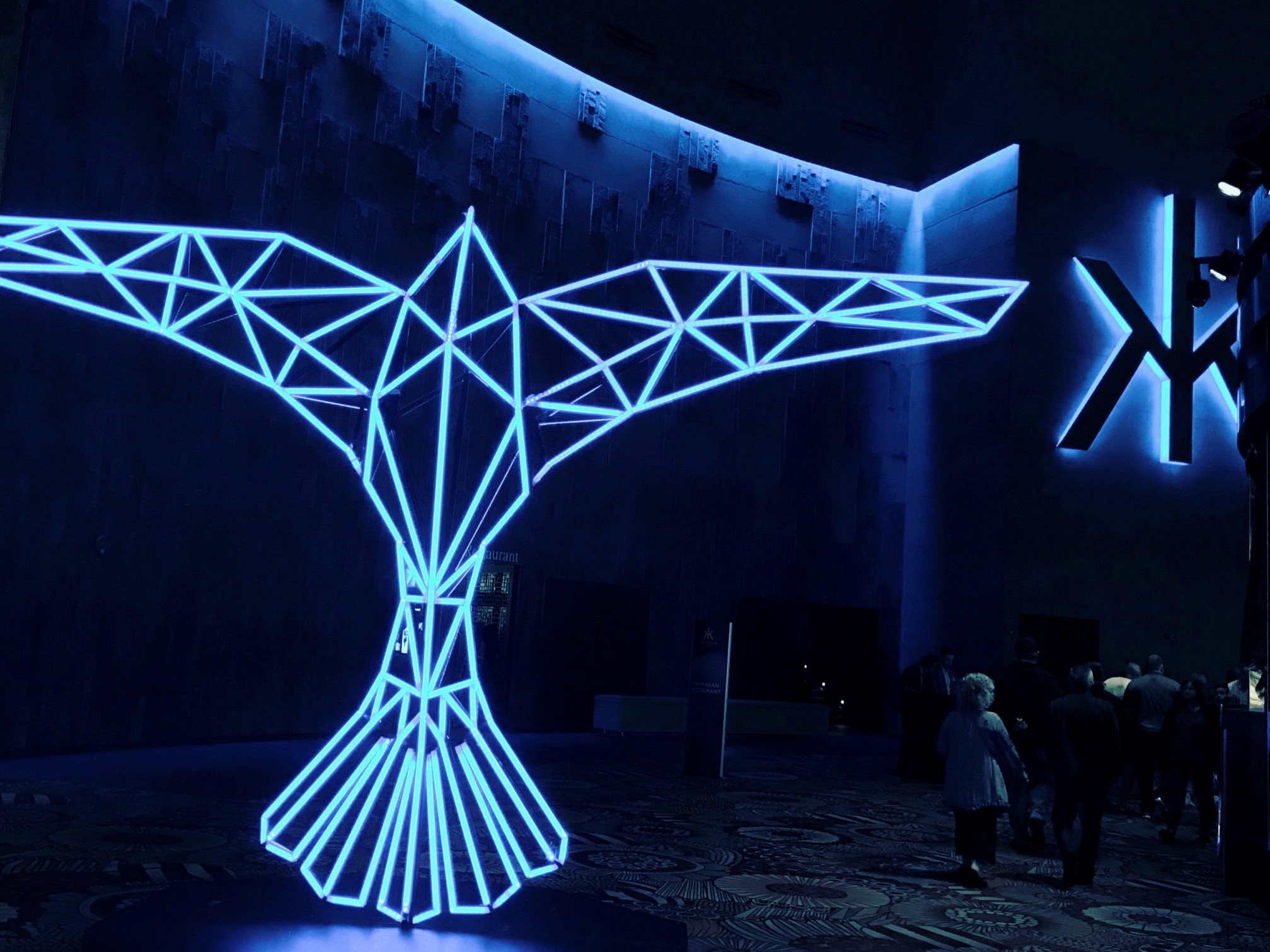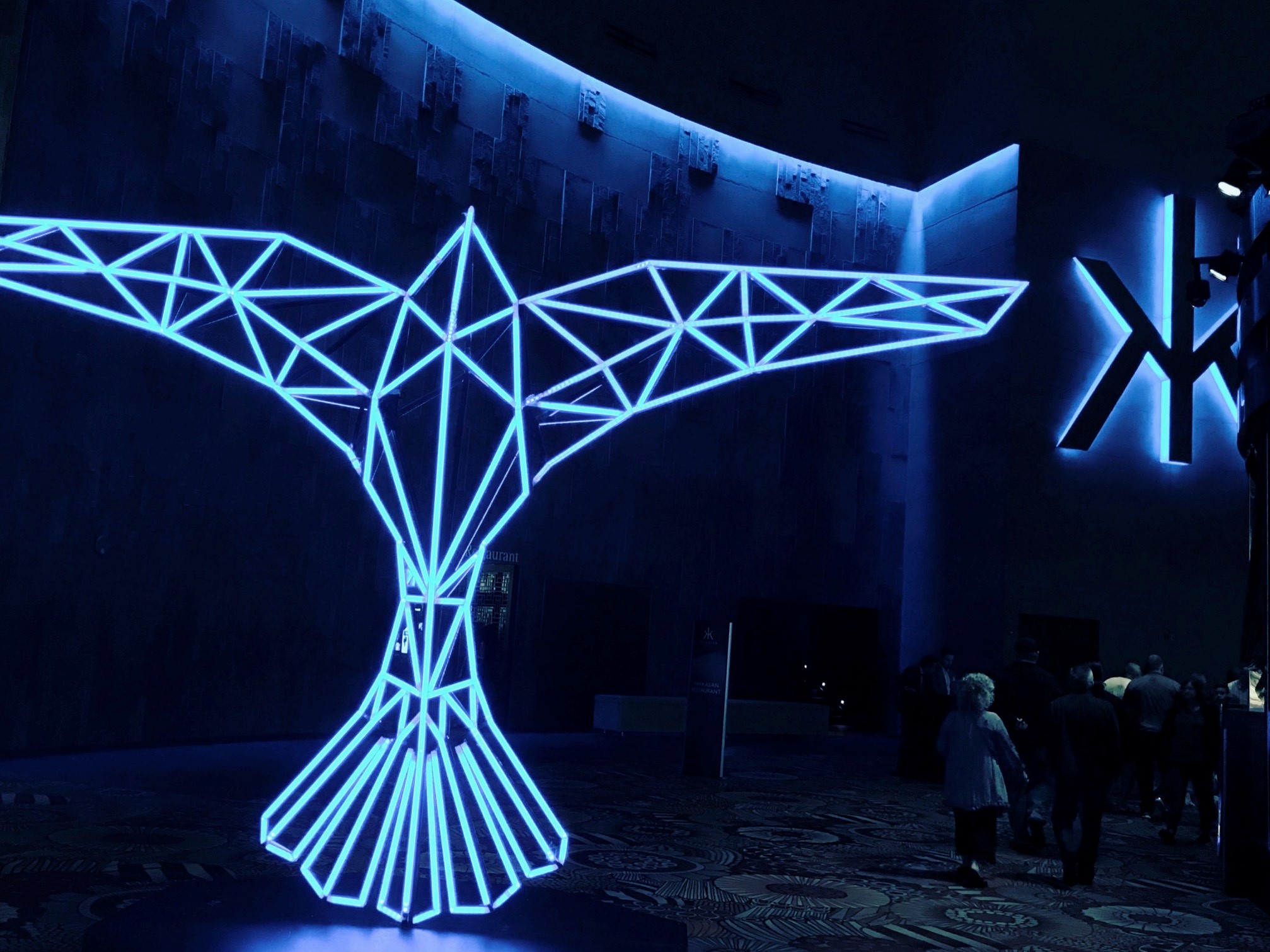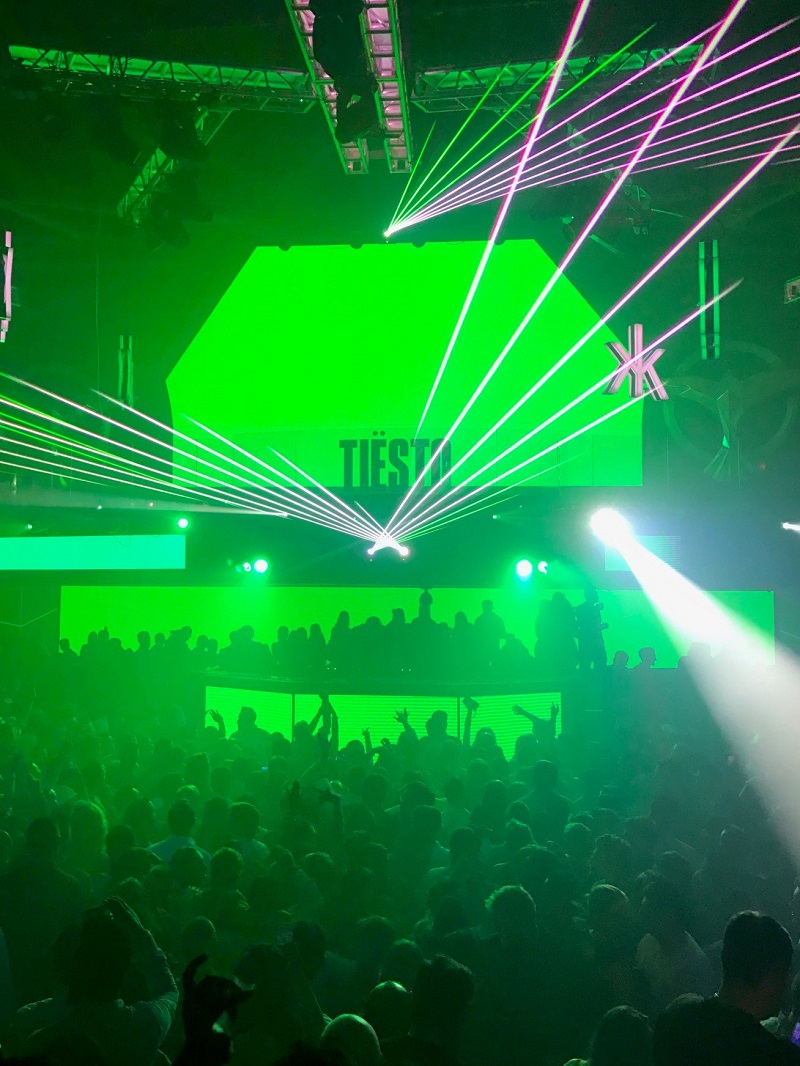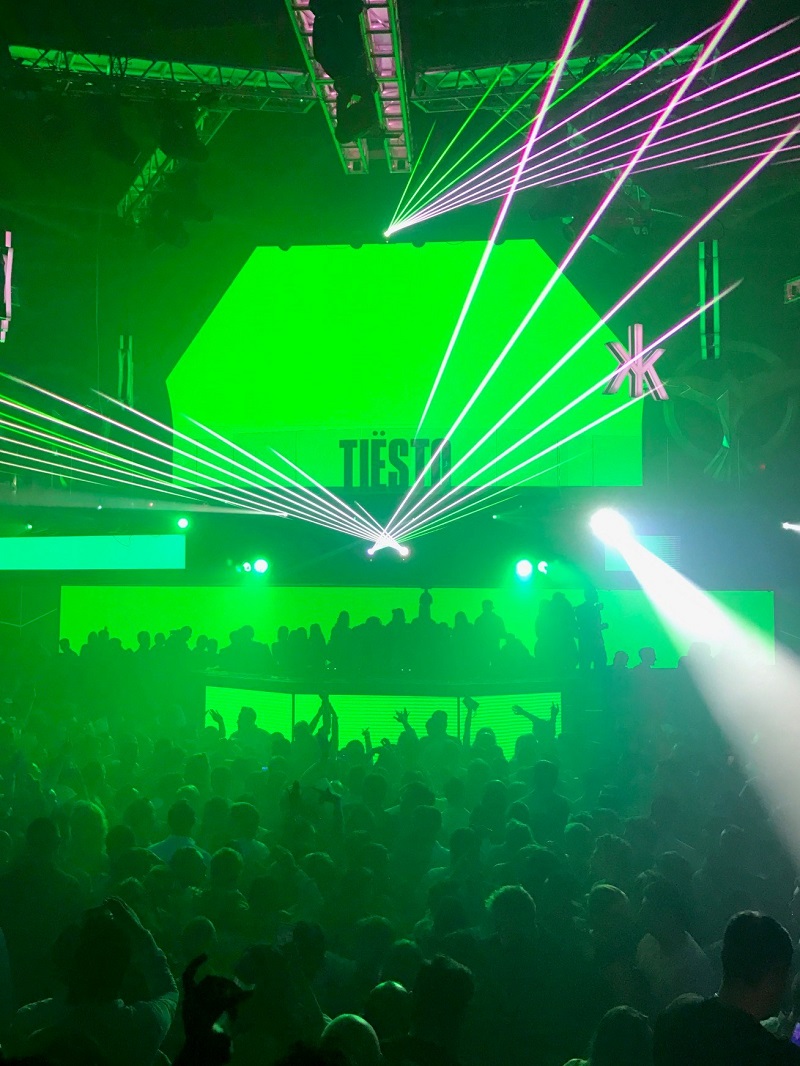 BLACKJACK
If you visit Vegas, it's nearly impossible to avoid stepping into a casino.  Pretty much every hotel on the strip has their own gaming facilities: flashy and noisy environments designed to dazzle its patrons and beckon us in with the opportunity to WIN BIG.  They are open 24 hours a day, 7 days a week, and it's easy to lose track of time, direction, and money when you are inside.
Vegas became SO MUCH more fun when you are interested in playing a few games at the casino.  Blackjack was the only game I played during our trip.  I won a total of $320 USD!
What I love about the game is that no matter how many people are at the table, you are all playing against the dealer, not each other.  So it's more of a collaborative environment where you are cheering each other on and wishing each other luck.  The more people at a table the more fun it was for me.  The game might be slower because you play fewer hands, but it prevents you from losing money too quickly and gives you a chance to breathe between hands.  Of course, the free drinks served to players are also a nice perk!
The first time we played on the trip, we were seated at a table with a nice dealer who explained to us what some of the best plays were, according to "the book" they are trained by; when you should draw, stay, split, or double down.
THE VEGAS STRIP
Between meals and shows, one of the best ways to experience Vegas is just to walk up and down the famous Vegas Strip.  Every hotel has a different theme to it and their own curated collection of rooms, food, entertainment, and nightlife. For shopping, Planet Hollywood has their "Miracle Mile" of shopping, while Aria has luxury boutiques (like Gucci, Prada, Dior, and Christian Louboutin).  City-inspired hotels include The Venetian, which has canal waterways (inspired by Venice) in which you can take a boatride through, while New York New York has an outdoor rollercoaster.   Meanwhile, The Linq has a giant 550ft tall ferris wheel, appropriately named High Roller, the tallest in the world!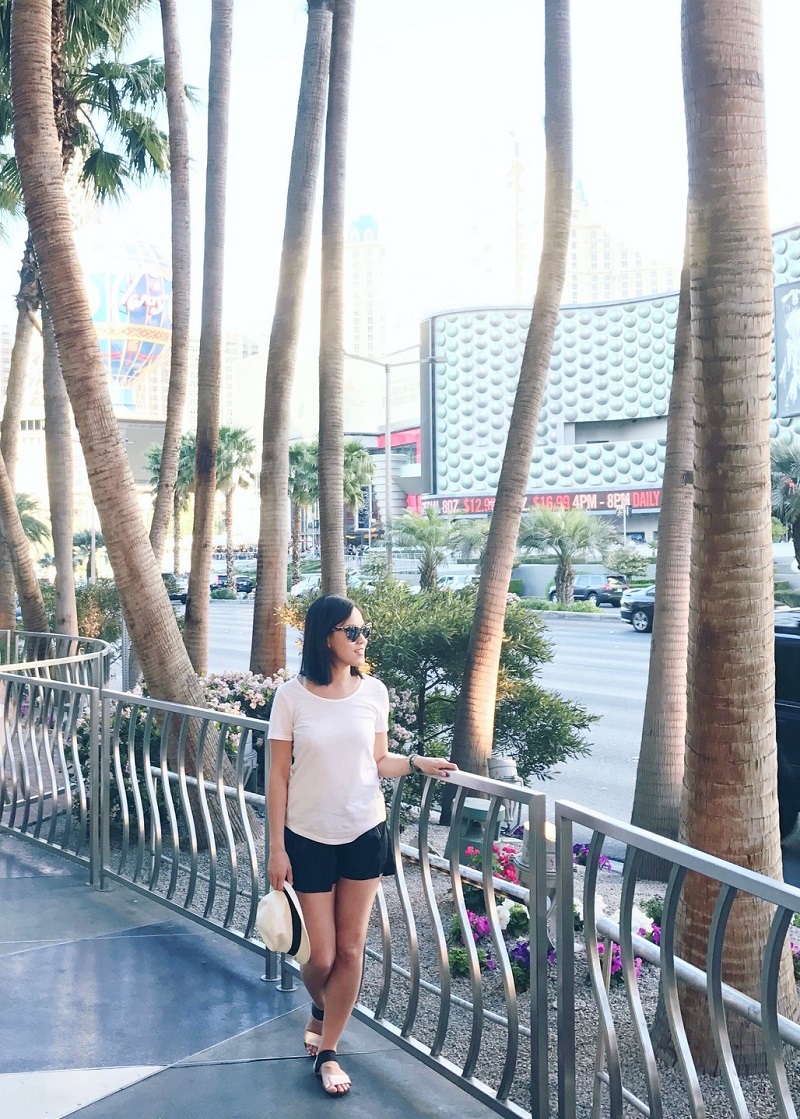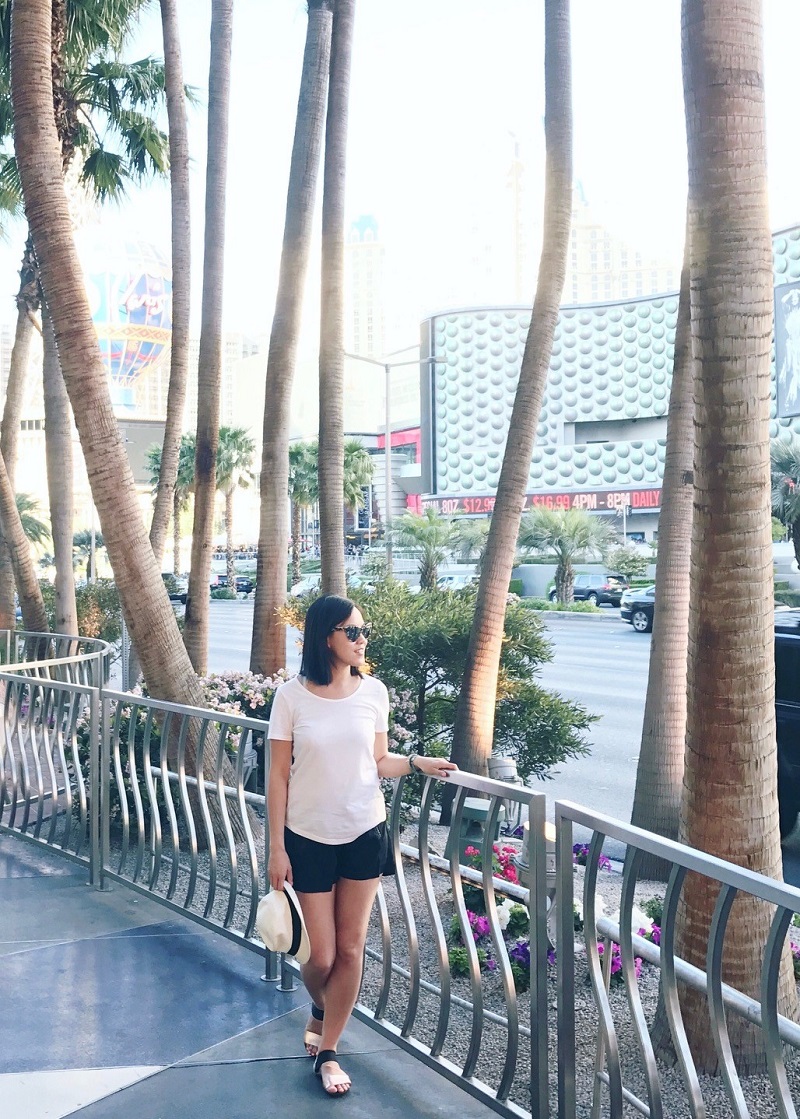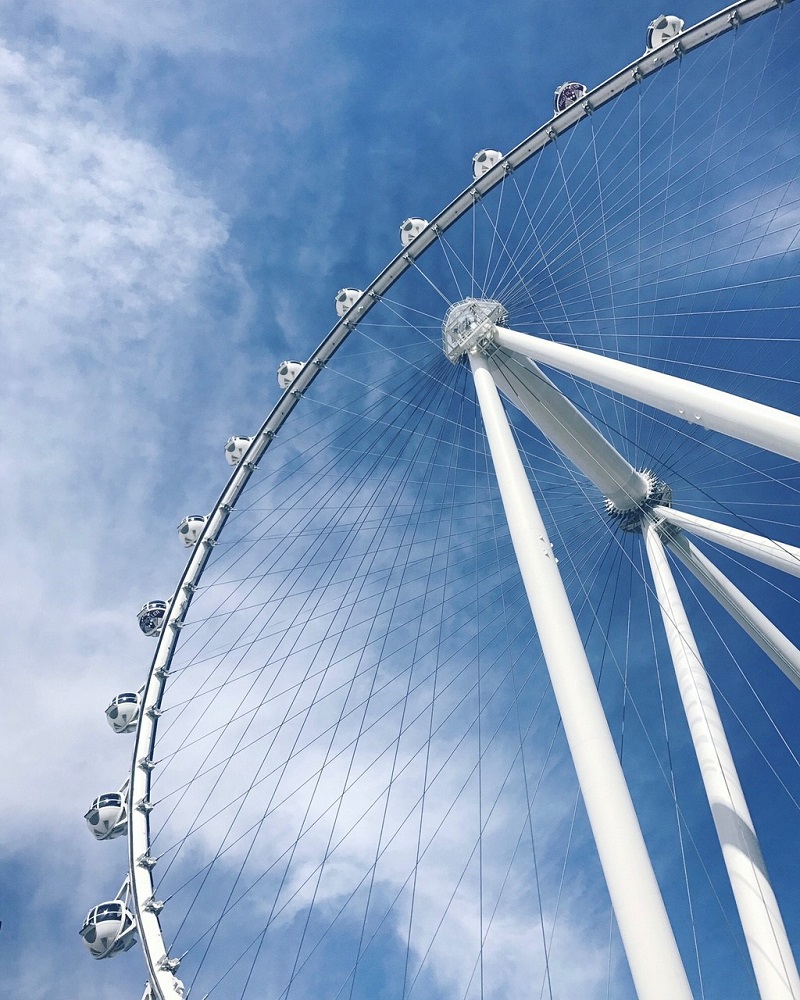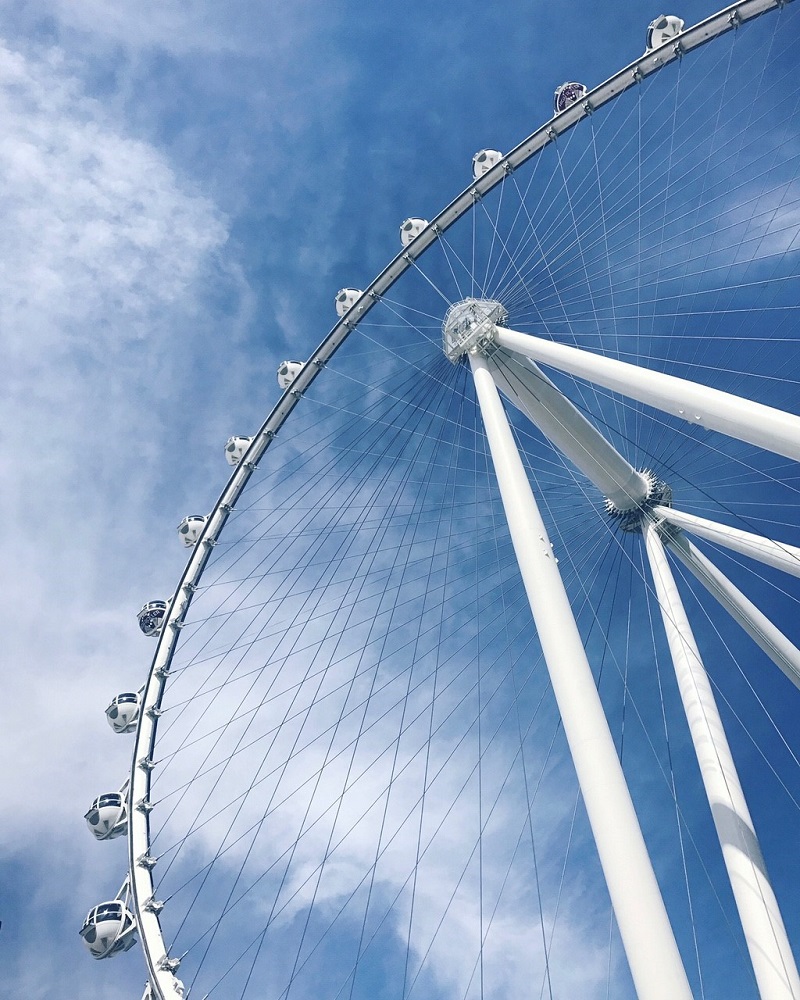 The beauty of Vegas is that there truly is something for everyone to see and experience!
==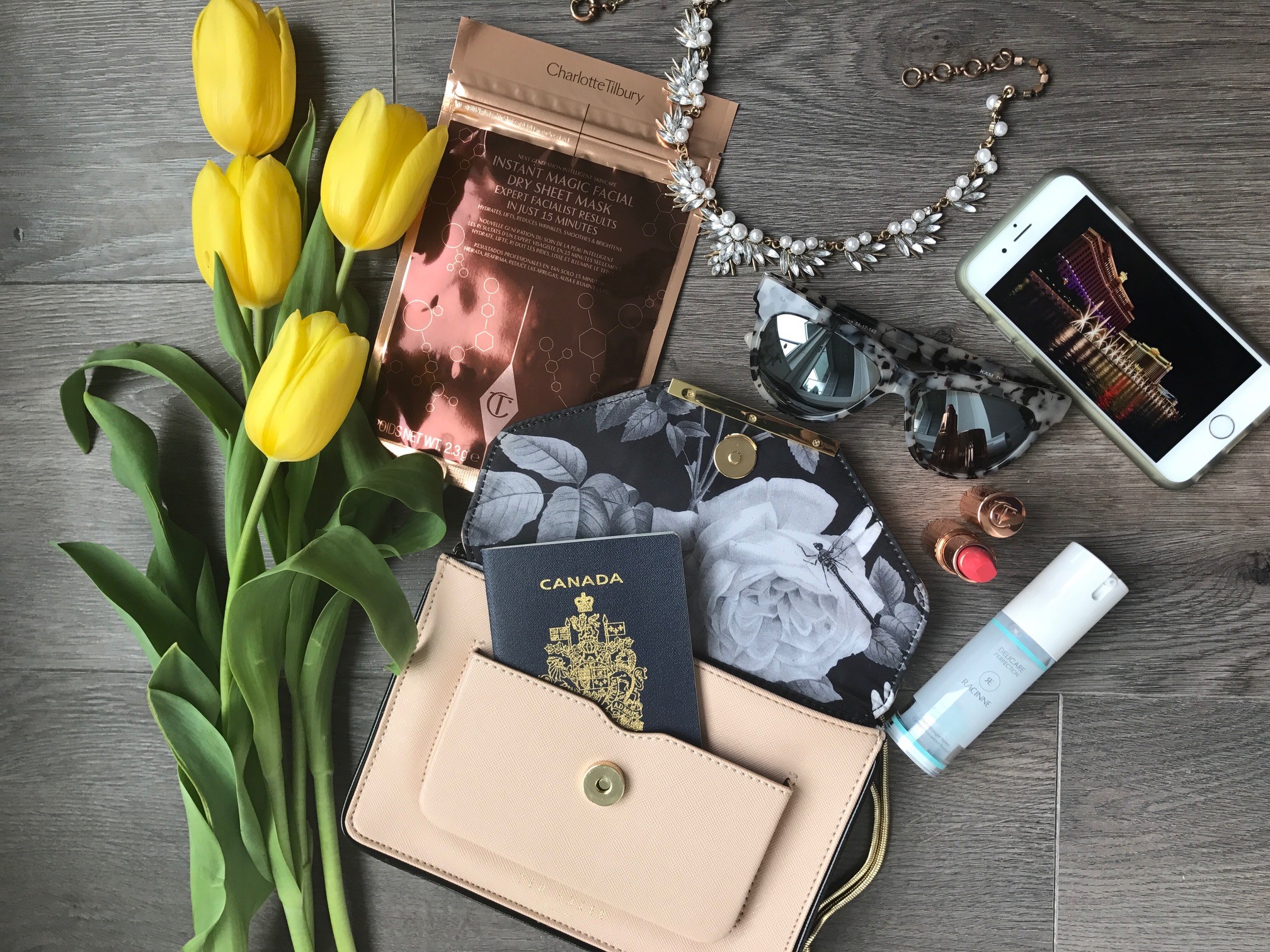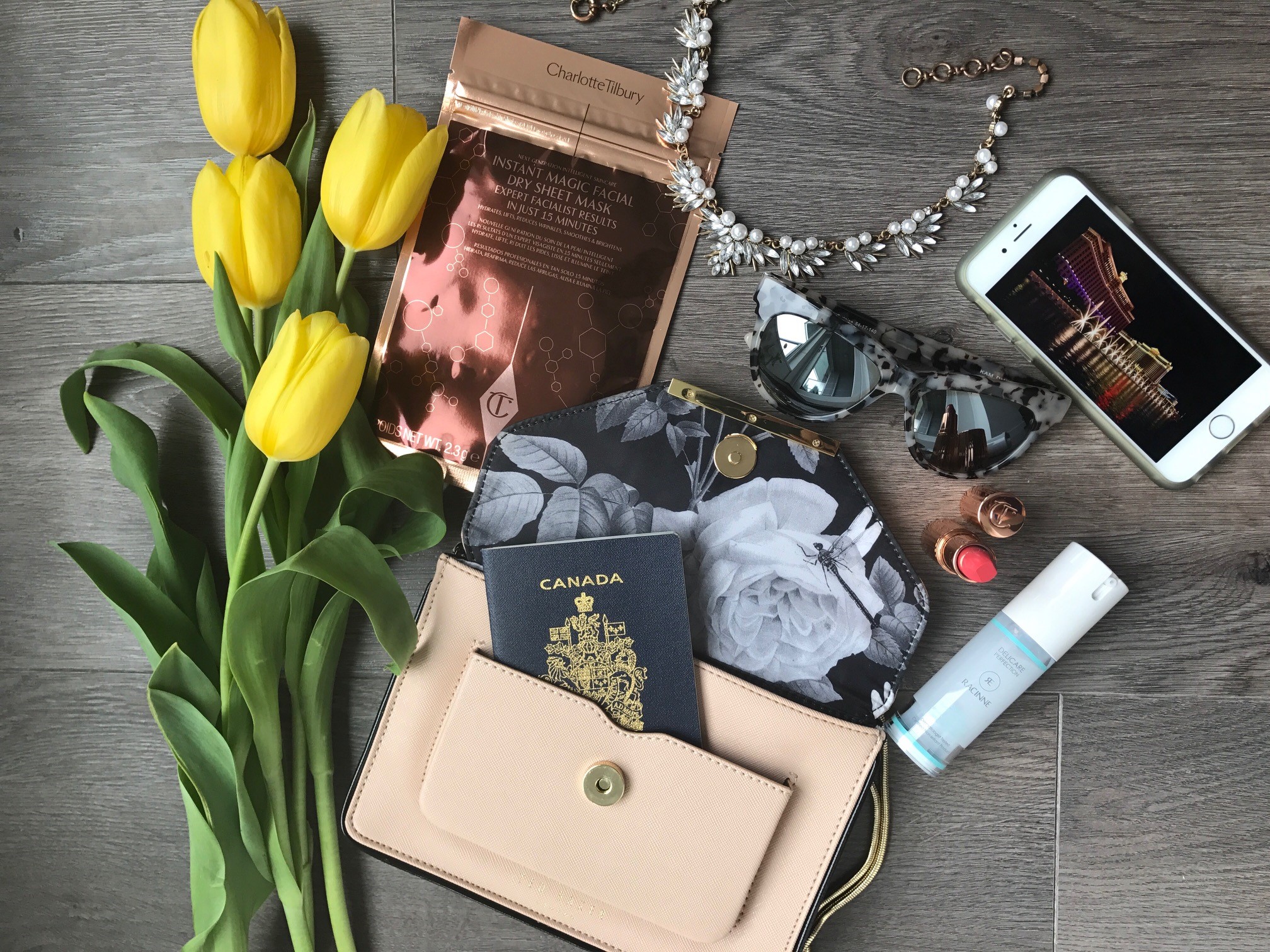 Thanks to the Korean beauty and skincare brand Racinne for offering up this awesome prize at their beauty blogger event.  We are thrilled to be chosen for this prize, had a blast and can't wait to go back again to Vegas.