Freddy is an innovative European pant brand, known for its butt shaping design.  Yup, you read that right.  Similar to how you would wear a push-up bra, Freddy pants are designed to 'push up' your butt and accentuate your curves.  A silicone band on the inner waistbrand, and another under the butt, helps shape and lift the butt, while keeping the pants in place.
It's been a year and a half since Freddy was first introduced to Vancouver, through its retail boutique in the South Granville neighbourhood.  In fact, Modern Mix Vancouver was one of the first visitors to Freddy's South Granville location!  18 months later, the Freddy Pant Room has moved to a more widely accessible and central location at Metropolis at Metrotown.
When I was first introduced to Freddy, the collection was quite basic, mainly focusing on low-rise denim washes, and black, grey or navy blue coloured pants.  Although you can still get the basics, the new Metropolis at Metrotown location of Freddy carries  waaaay more options than what I was originally introduced to.  The denim washes have become more experimental (for example, an ombre denim wash) and there are more embellishments on the pants including zippers, faux-leather trims, and Swarovski crystals.  The Freddy pants are now also available in more colour options, including red, pink, purple, green, turquoise, and white.  Although all the styles focus on comfort, the Freddy store now carries low, mid, and high-rise cuts to cater towards different body types and preferences.
Why so many options?  As Freddy's presence in the Vancouver market is still fairly small, the brand currently relies on a niche, but very loyal, following of customers.  As a result, the store had to bring in a selection of styles beyond just the basics to cater to repeat customers who may buy multiple pairs in a short span of time.
See photos from the new location of Freddy Pant Room at Metropolis at Metrotown: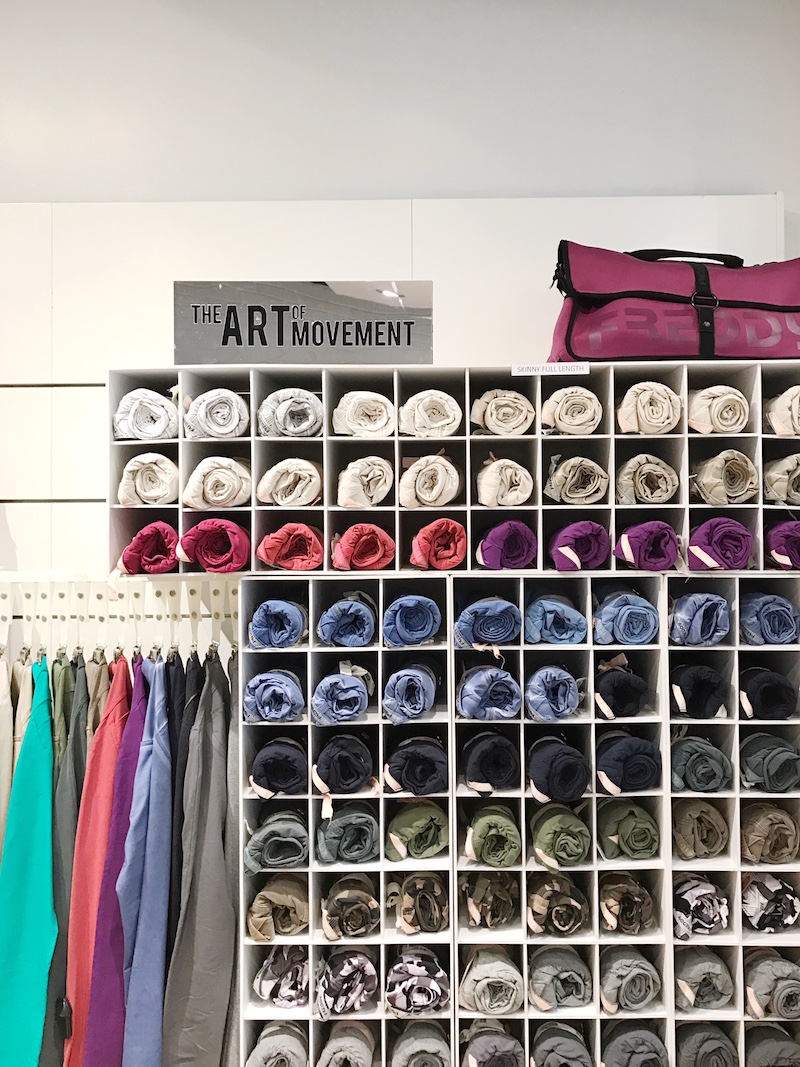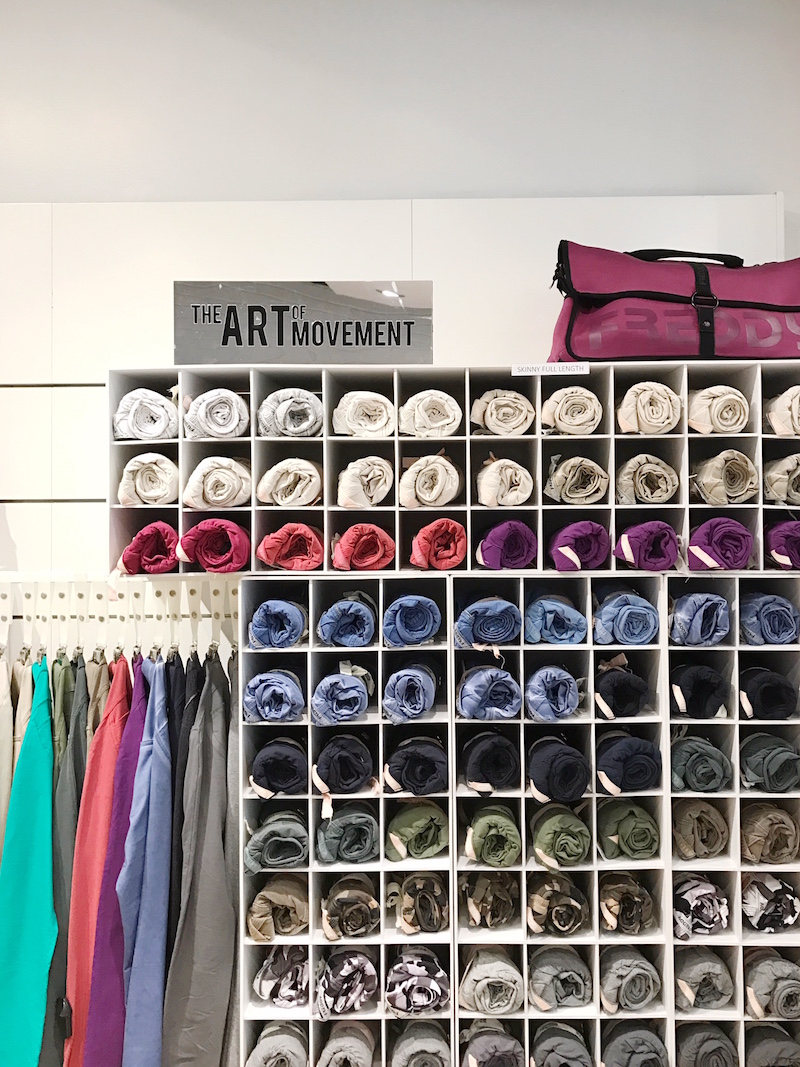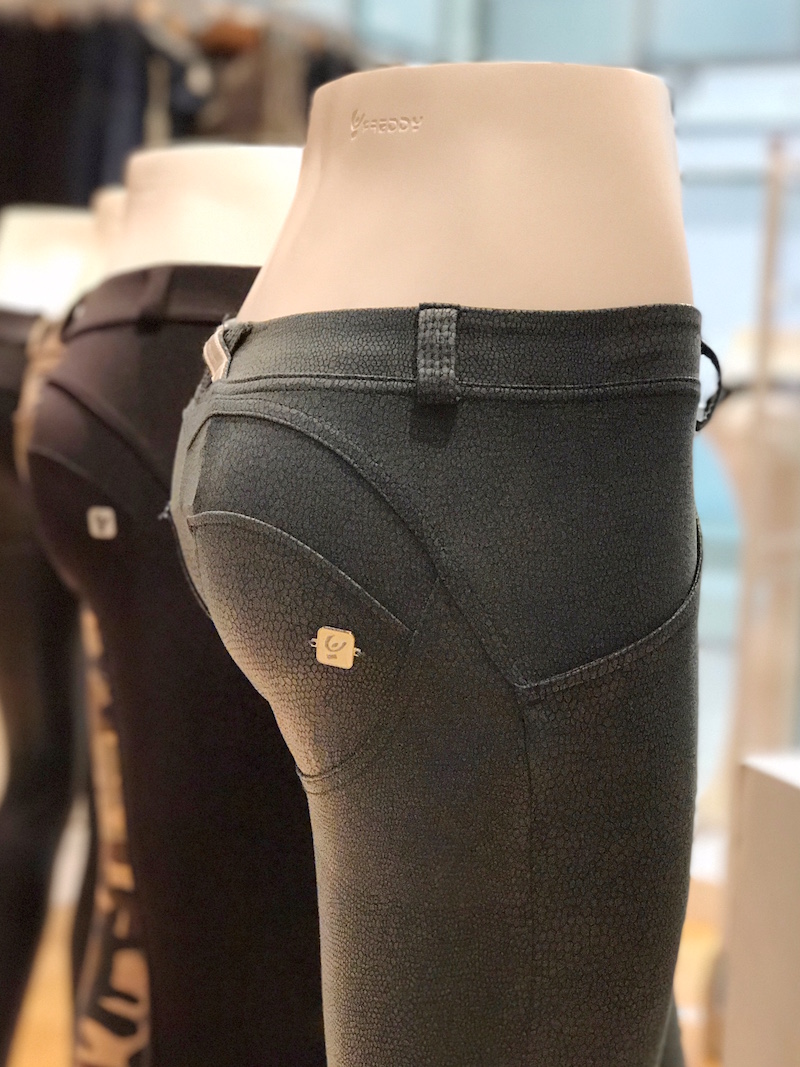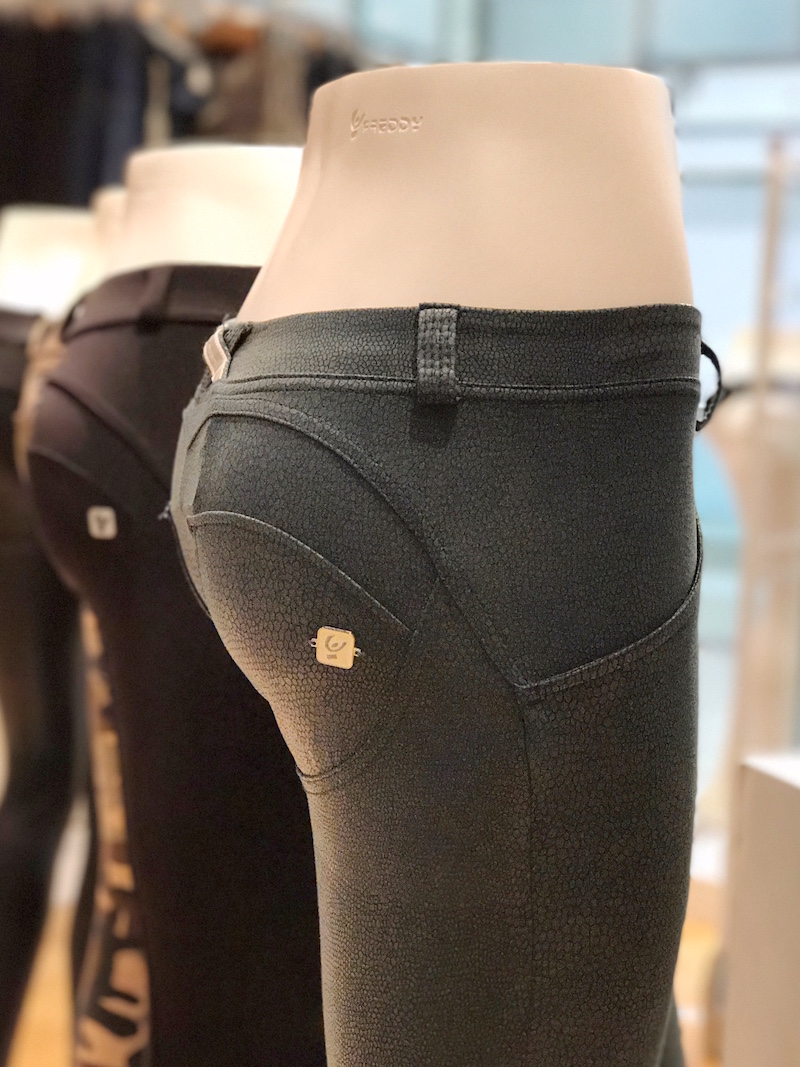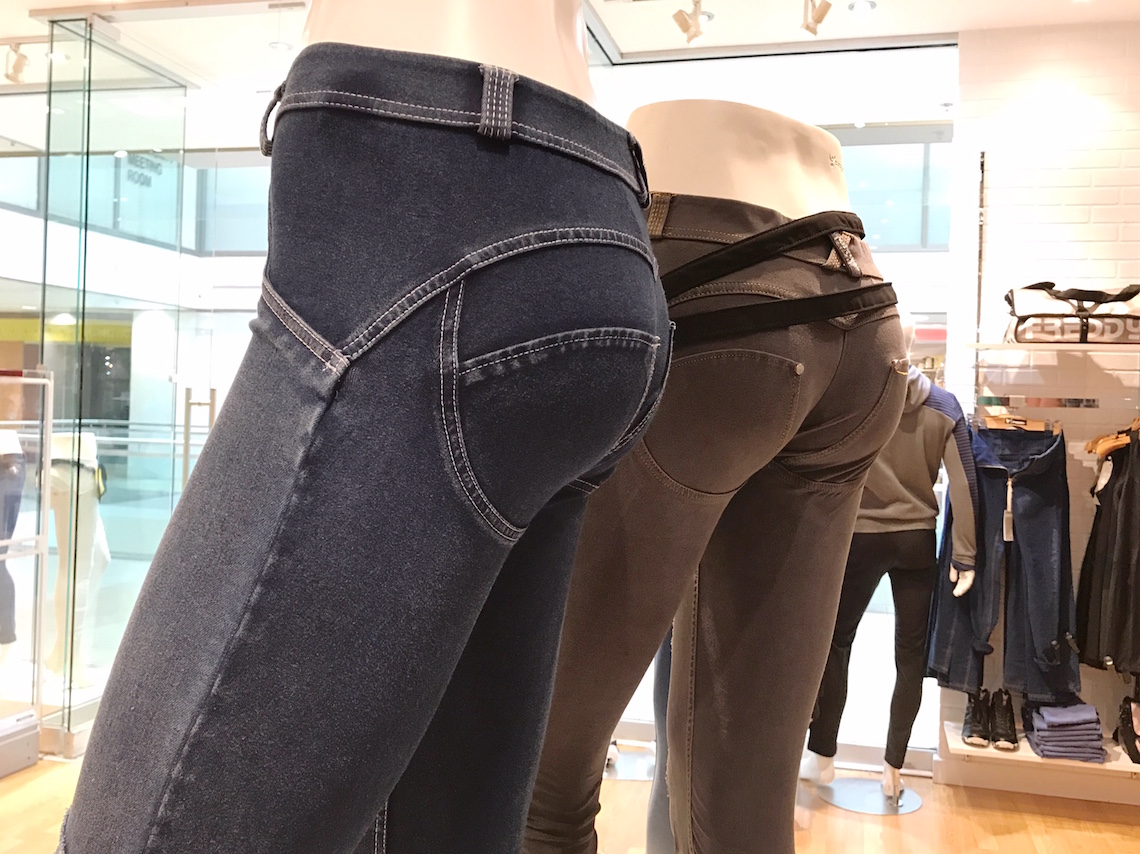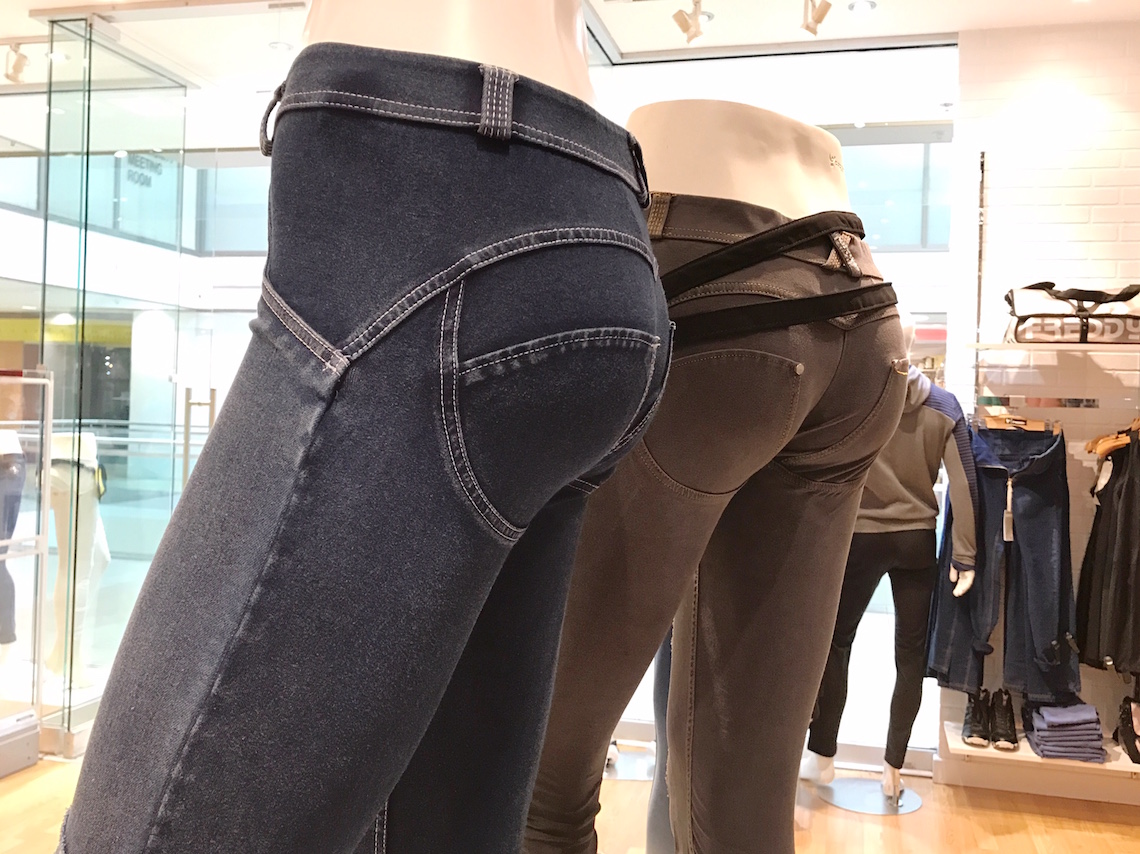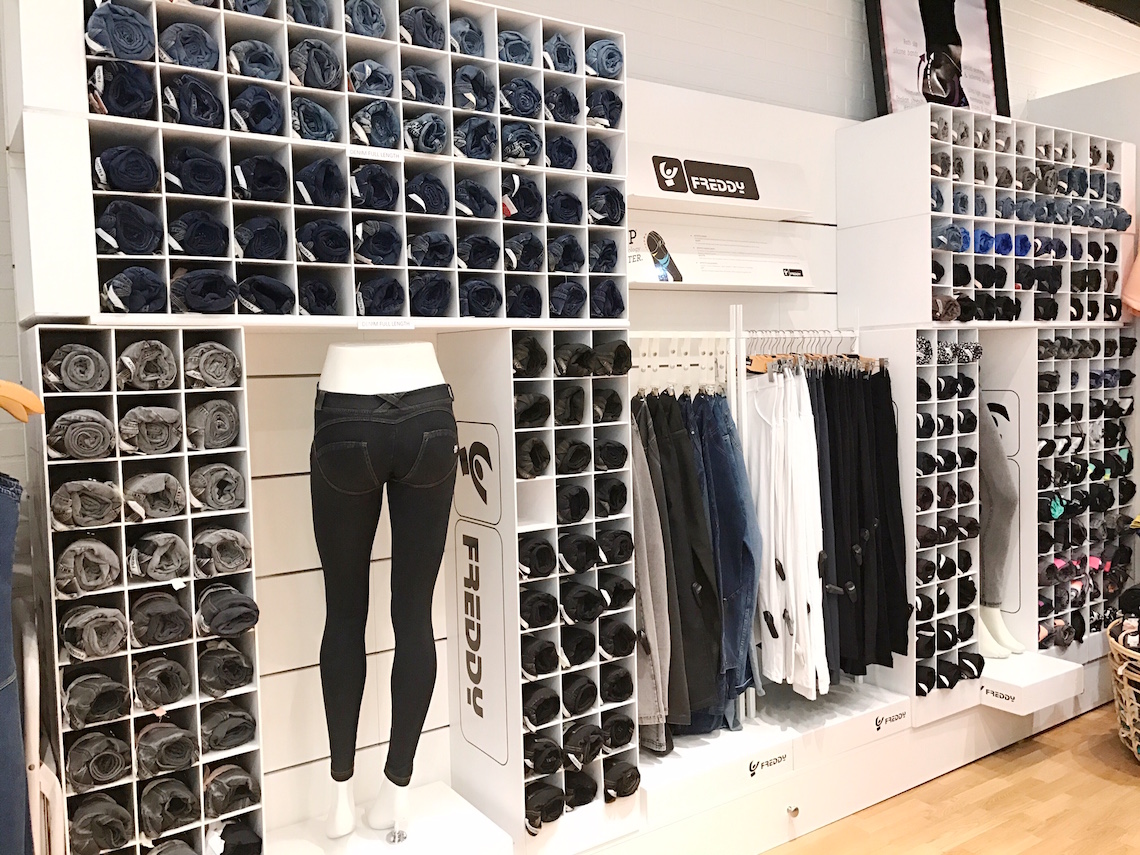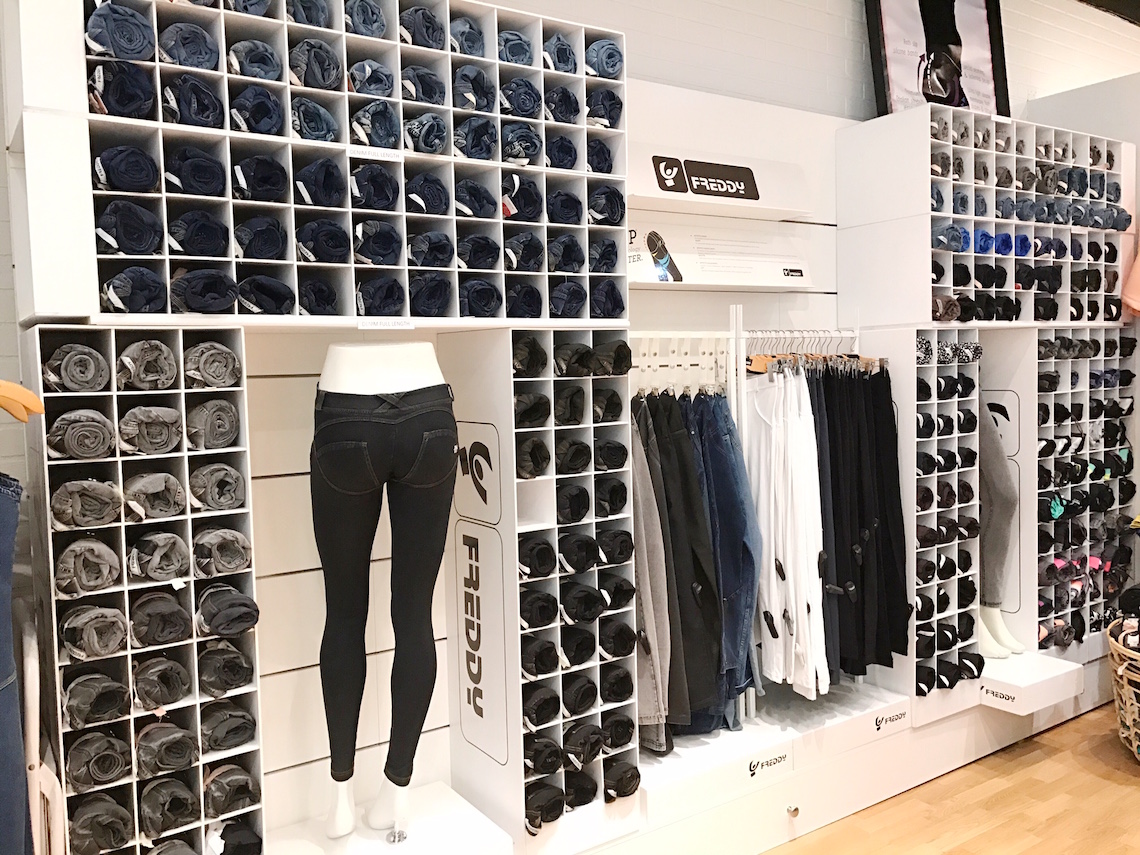 Intrigued? For more information, visit Freddy Pant Room on the Upper Floor of Metropolis at Metrotown, near Sear's.  Their phone number is: 604-559-9787.