Fine dining and dim sum, are two phrases you don't often see together, and that's exactly what makes the experience at Mott 32 so unique to the Vancouver dining scene.   Located at 1161 W. Georgia St, Vancouver's fast growing luxury row, Mott 32 aims to provide a Cantonese dining experience, with a mix of Beijing dishes and Szechuan favourites.  This is the award-winning restaurant's second location (the original being in Hong Kong) and is named after 32 Mott Street General Store in New York City, the city's first Chinese convenience store opened in 1851.
Designed by the award-winning Joyce Wang Studio, the interior design and decor within Mott 32 is super swanky, fusing traditional Chinese elements (like birdcages, opium pipes, and giant abacus fixtures) with modern industrial finishes for a gorgeous dining space.
For anyone who grew up in a Chinese family, dim sum at Mott 32 will be a familiar experience.  Shared plates of bite-sized Chinese tapas – like har gow, siu mai, xiao long bao, and spring rolls, are all on the Mott 32 menu.  But every dish has a luxurious twist that categorizes it as 'special occasion' dim sum for the average Vancouver family.
The Har Gow, for example, which is typically a prawn dumpling, comes in a more premium Australian lobster 'har' gow version.  The Black Truffle Siu Mai – a steamed pork meatball, at Mott 32 is made with Iberico pork, a special breed of pig known for its flavour and texture, and envelops a quail egg which bursts upon the bite.  The Hot & Sour Iberico Pork Shanghainese Soup Dumplings (more fondly known to me as Xiao Long Bao), my favourite dish of the meal, is infused with carrot, giving it an orange hue, and served individually in its own little basket with a handle.  I also really enjoyed the Prawn Cheung Fun (steamed rice roll), which was crispy on the inside.
Gai lan, peking duck, fried rice, Shanghainese noodles are all also on the menu.  In fact, Peking Duck is a speciality at Mott 32.  Mott 32 has a custom industrial duck oven, and special air-drying duck fridge. The Apple Wood Roasted 42 Days Peking Duck on the menu has to be pre-ordered one day in advance.
See photos of the gorgeous space and some signature dishes below: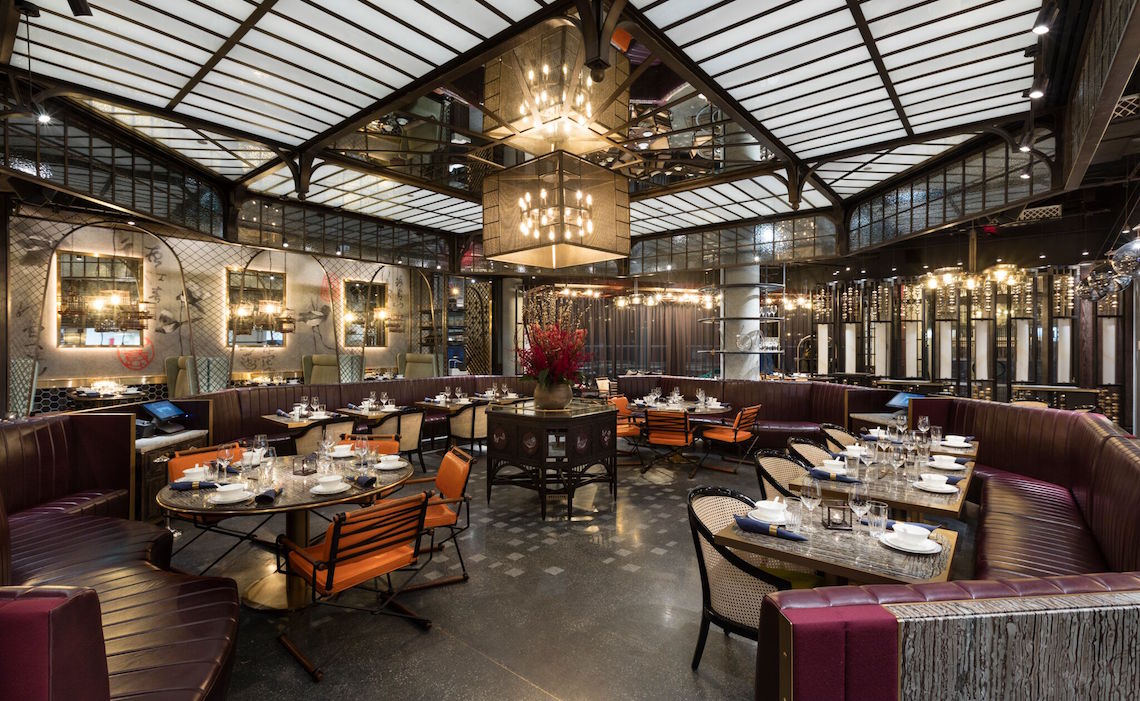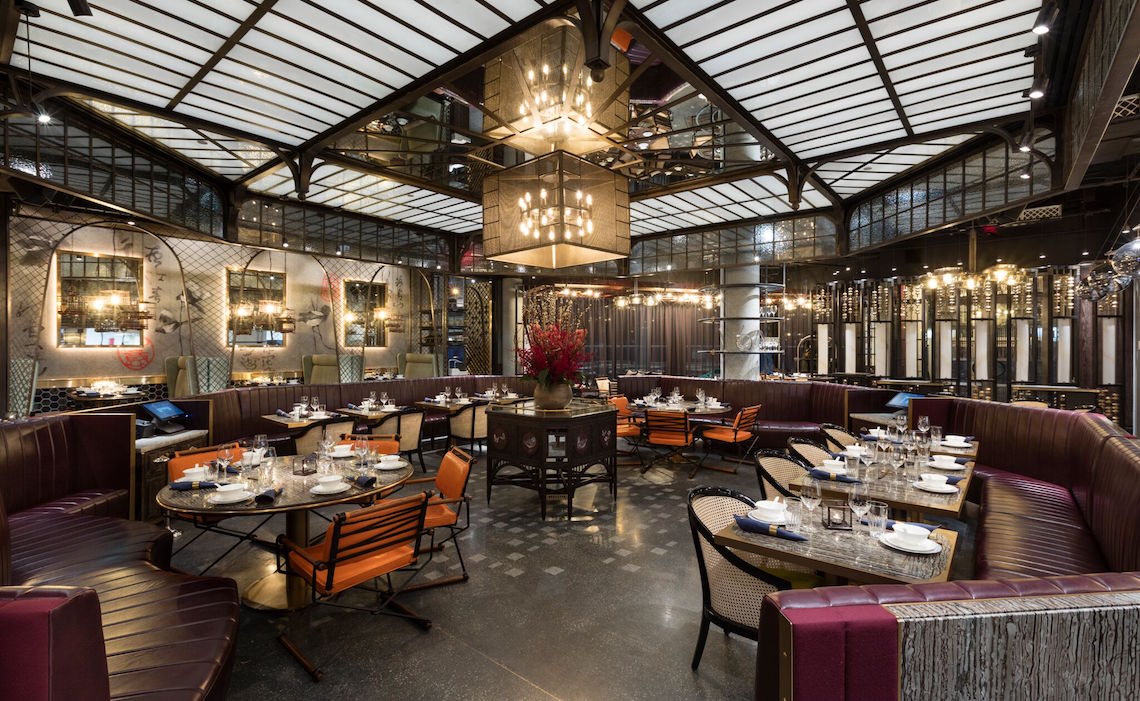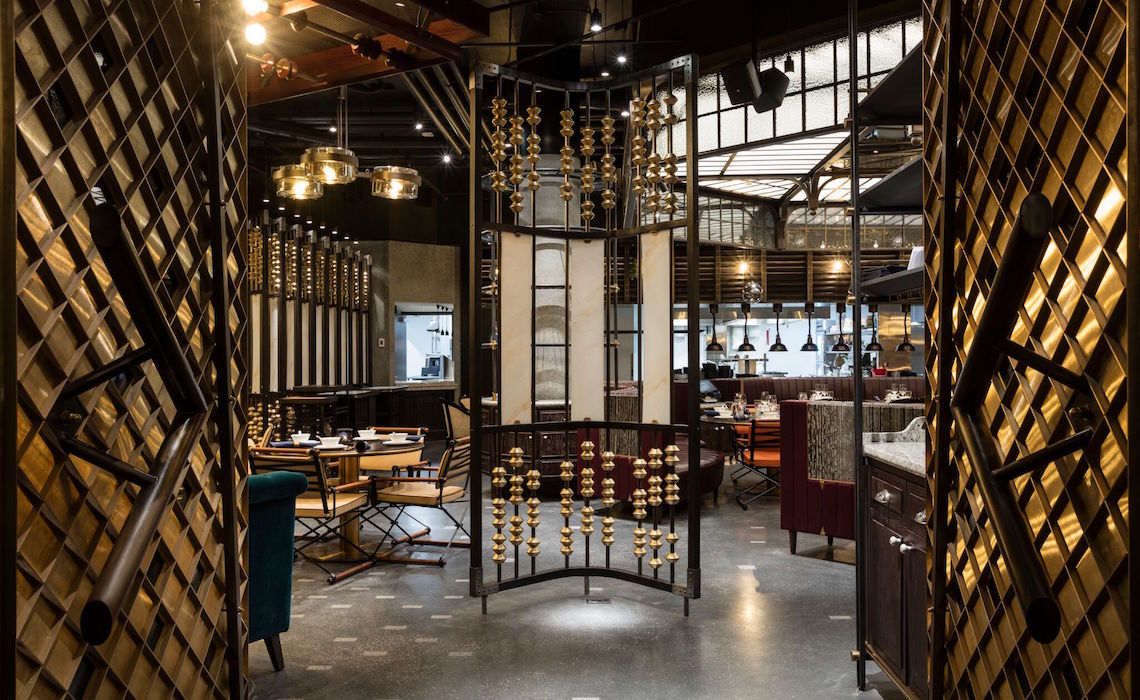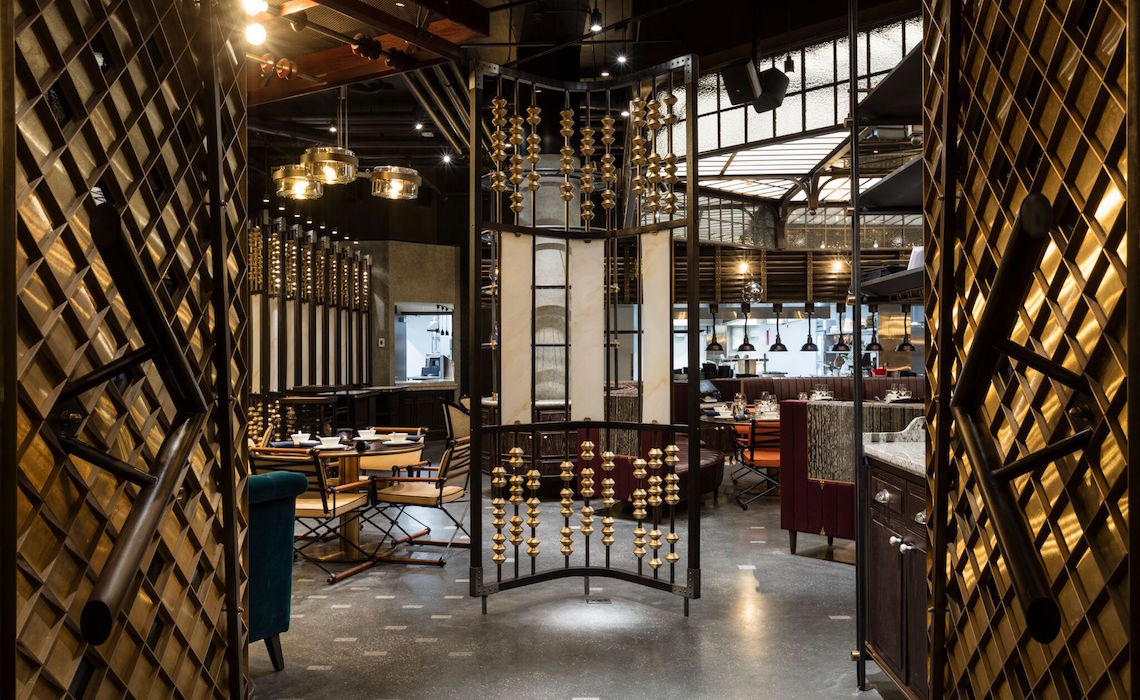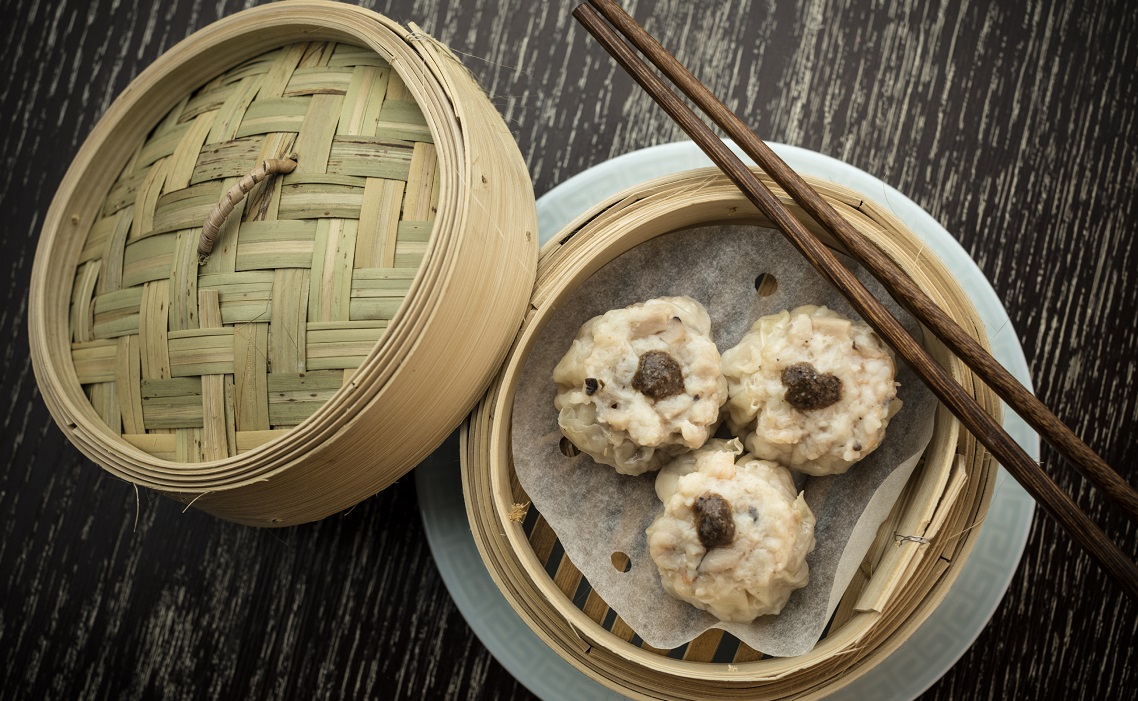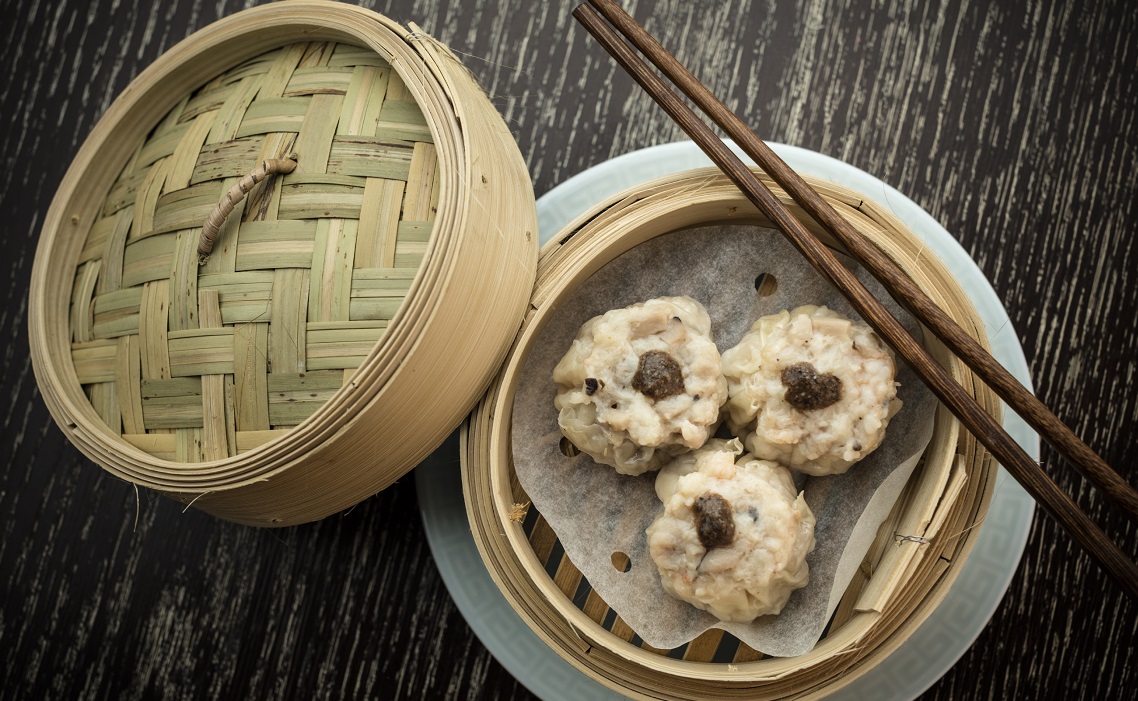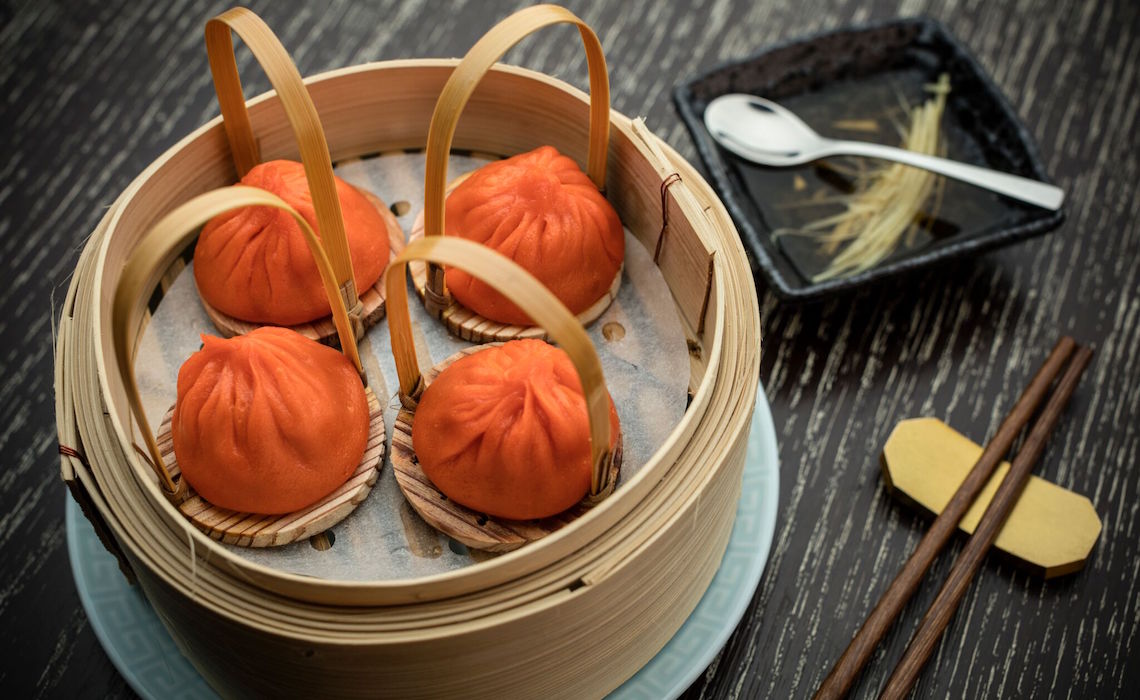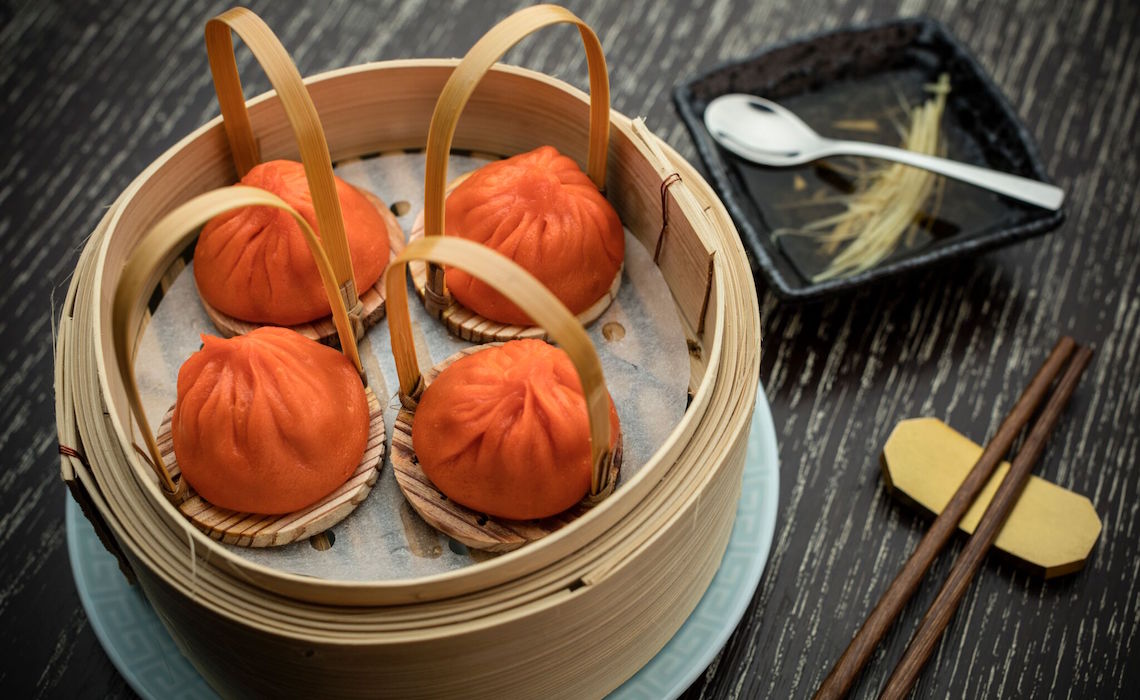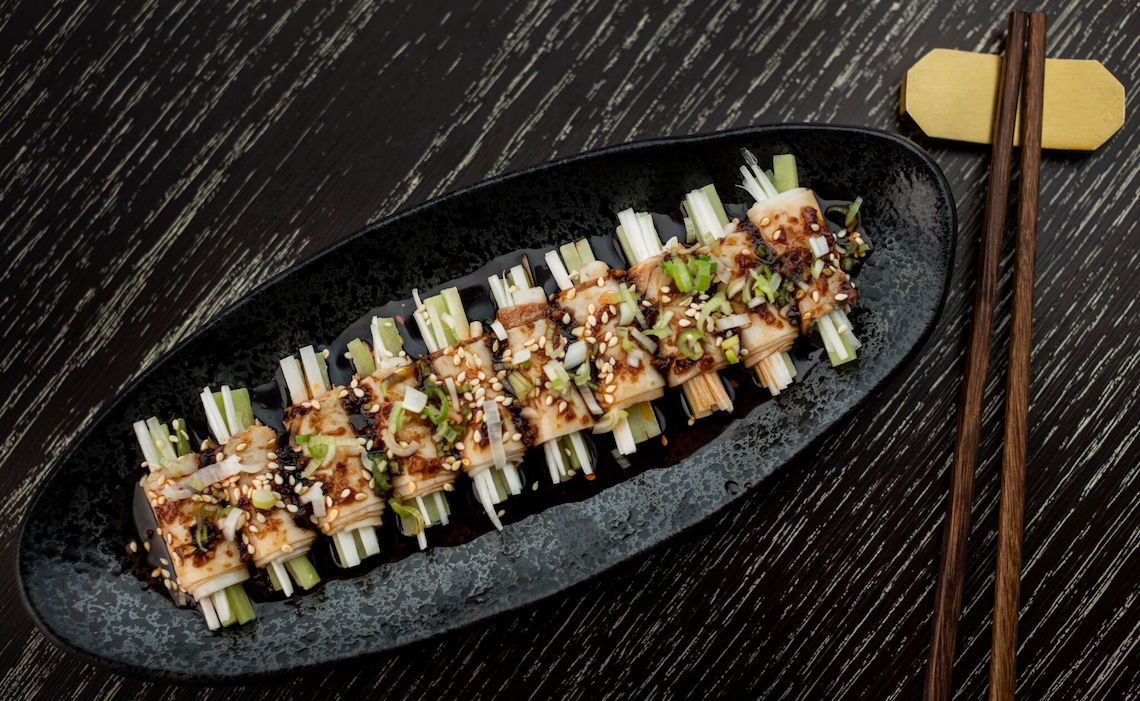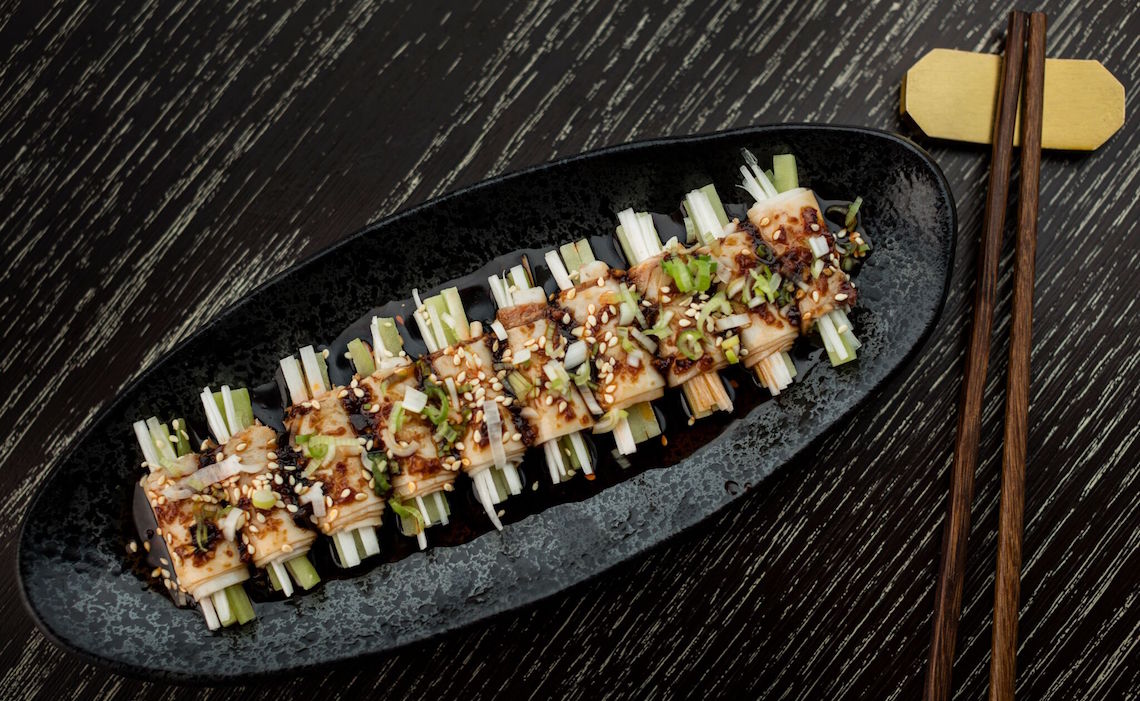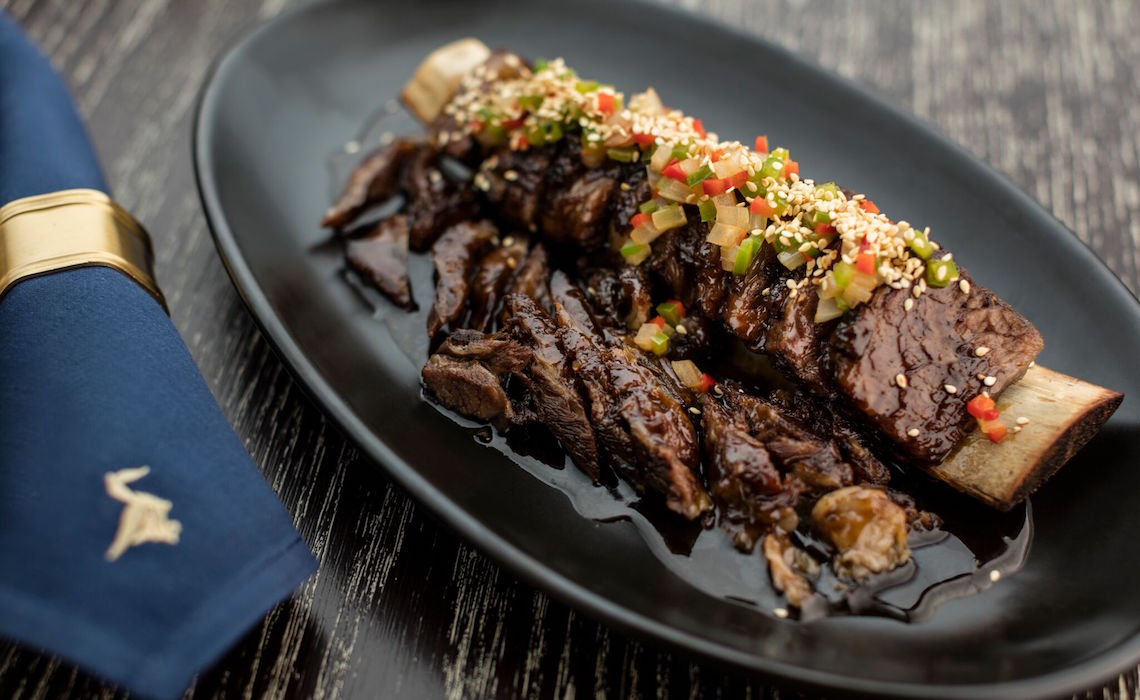 For more information, visit mott32.com, or see for yourself in person at 1161 W. Georgia St.