In celebration of St. Patrick's Day this year, I've put together a round-up of green-themed lifestyle products on Modern Mix Vancouver.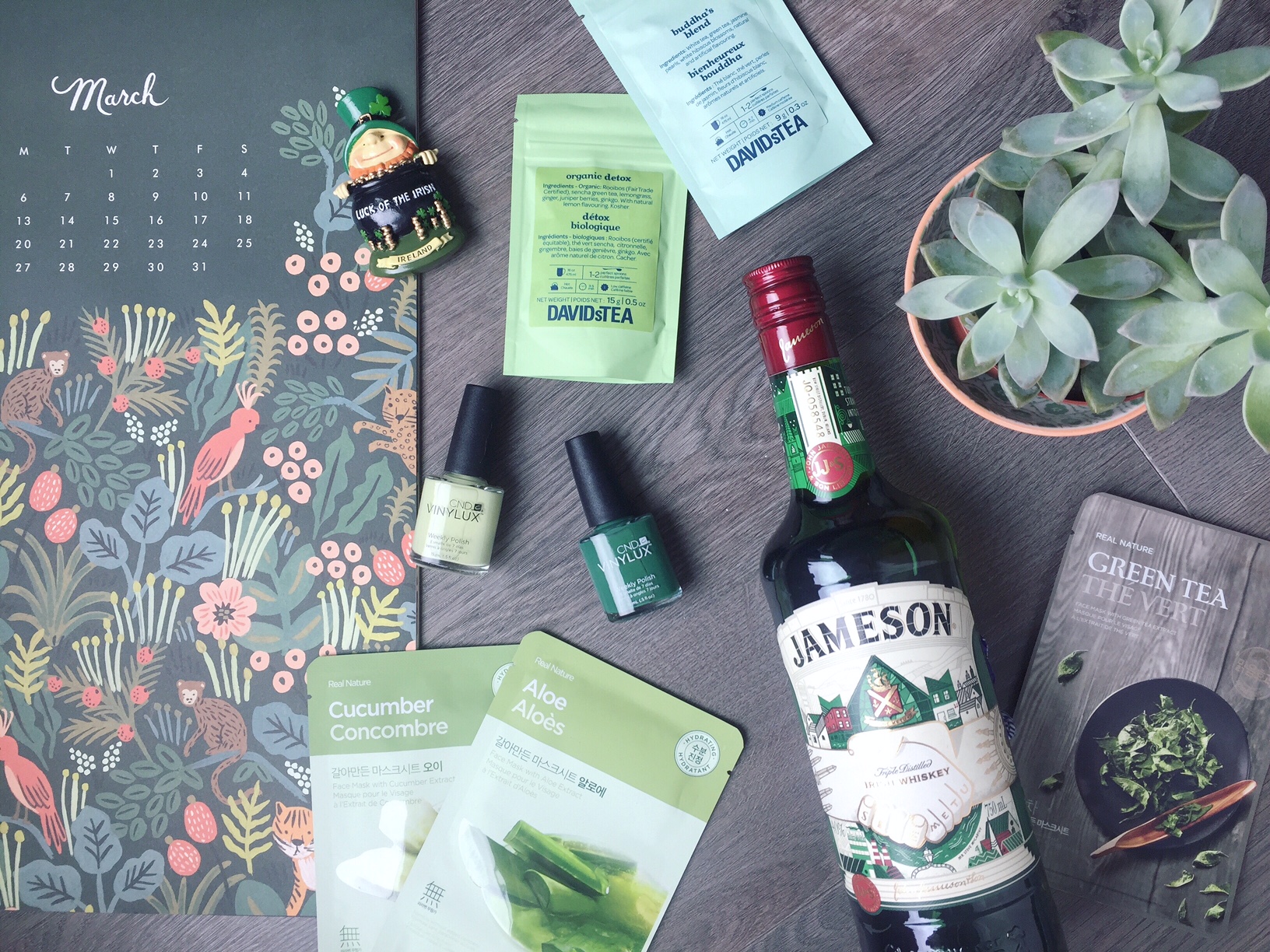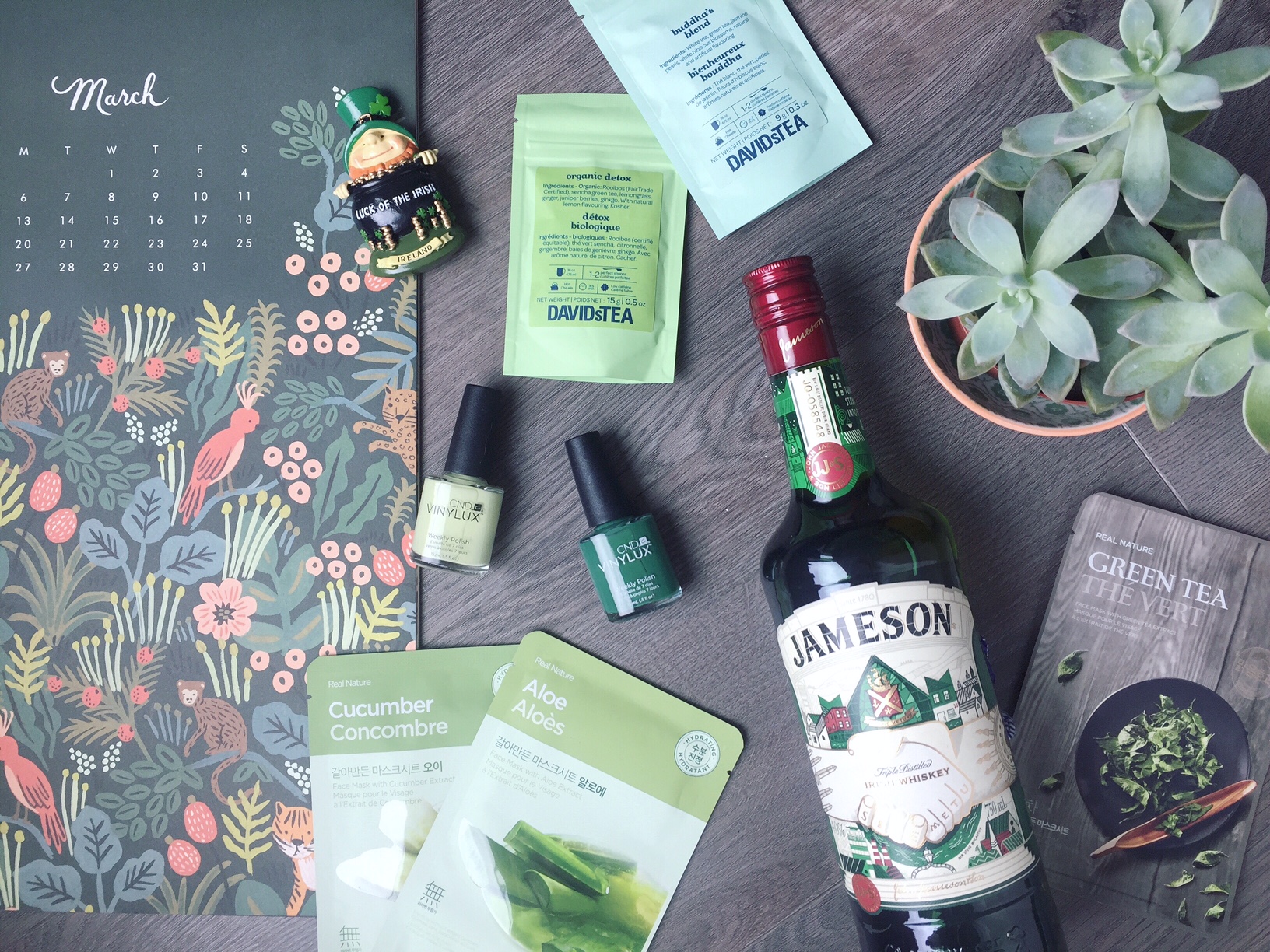 2017 Paradise Gardens Wall Calendar from Rifle Paper Co. – The 12 hand-painted botanical illustrations for every month of 2017 will give your room a fresh piece of artwork every month, without spending a fortune. // rifflepaperco.com.
DAVIDsTea Tea Sachets– Refreshing green teas from DAVIDsTEA which can be served hot or iced.  Shown in the photo are: Organic Detox (a rooibos and green tea blend) and Buddha's Blend (a white and green tea blend). // davidstea.com.
Jameson Irish Whisky – Packaged in a limited edition St. Patrick's Day bottle for 2017, the label was designed by a Dublin-based artist and illustrates the traditional Jameson family motto, Sine Metu: to live without fear.  The motto represents a way to encourage people to openly embrace new experiences and forge your own path.  This bottle design is only available until the end of March. // jamesonwhiskey.com/ca.
The Face Shop Face Masks – I love whipping these out after taking a shower when my skin needs an extra boost.  The ingredients of each single-use face mask represent a solution for skincare concerns – Aloe and Cucumber are great for hydration, while Green Tea is for purification.  Leave on for 15 minutes and pat your skin gently for the serum to absorb. // thefaceshop.ca.
CND Vinylux Nailpolish –  The two green nailpolishes, Sugar Cane and Palm Deco, are from CND's Summer 2017 Rhythm and Heat collection.  CND Vinylux nailpolishes last up to seven days without chipping! // cnd.com.
Succulent Plant – A very healthy looking succulent plant from a hole-in-the-wall Asian shop in Vancouver's Chinatown.  A simple way to add a splash of green to the home, minimal care necessary, and a good prop for Instagram photos.
Luck of the Irish Magnet – a souvenier from an Irish friend visiting Vancouver.