Vancouver's Charlene Dittrich of Fox & Flicker specializes in hand-knotted macrame plant hangers and wall pieces, an art form where the product is made only by tying knots with string to create different patterns and pieces.
Taking a creative technique which has been around since the Victorian Era, the macrame weave was mainly used in making household items like tablecloths and curtains.  It regained popularity as a design fad in the early 1970's and was then seen everywhere from clothing, draperies, wall hangings, and plant hangers.
As we know, fashion cycles are cyclical. What was old always comes back as something new again.  Fox & Flicker has modernized macrame for the trends of 2017, adding bright ombre splashes of hand-dyed colour, resurfacing this traditional art form with a modern and bohemian flair.
Charlene only began selling her macrame pieces at Vancouver craft fairs last April but she's already established a niche in bringing a modern twist to a traditional art form.  Modern Mix Vancouver first came across Fox & Flicker at The Eastside Flea, and we are thrilled to be able to feature her in our Vancouver Designer Spotlight series.  Read on for our Q&A with Charlene.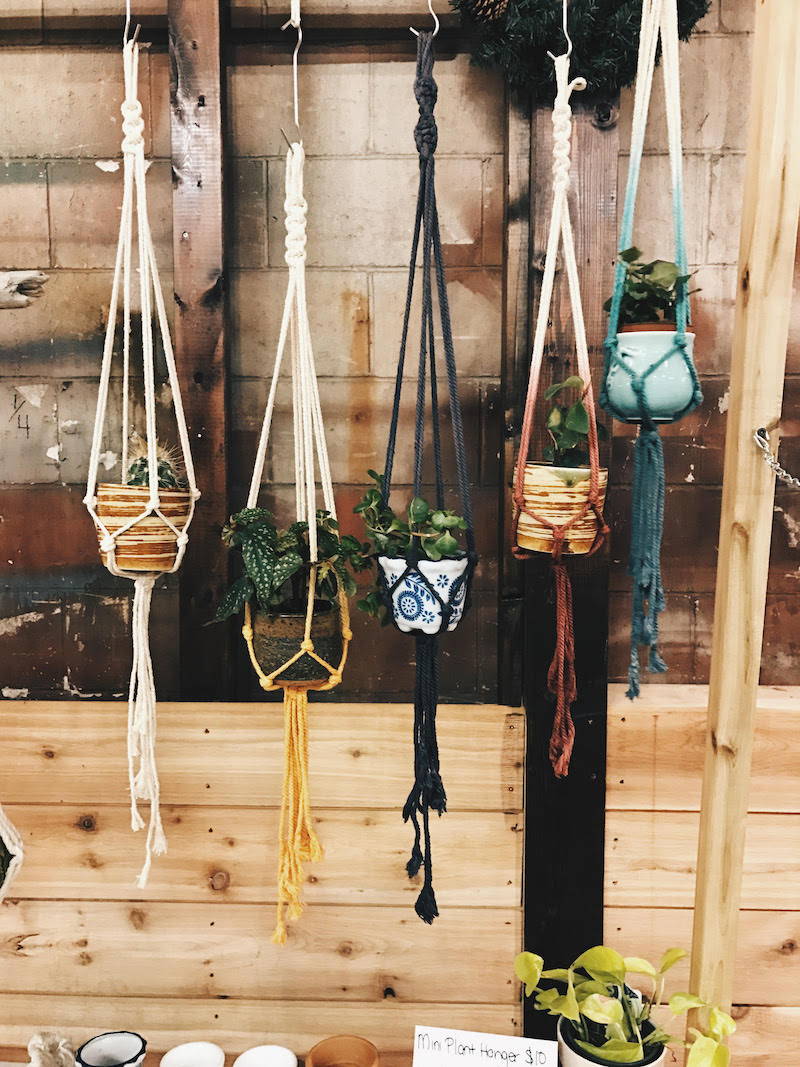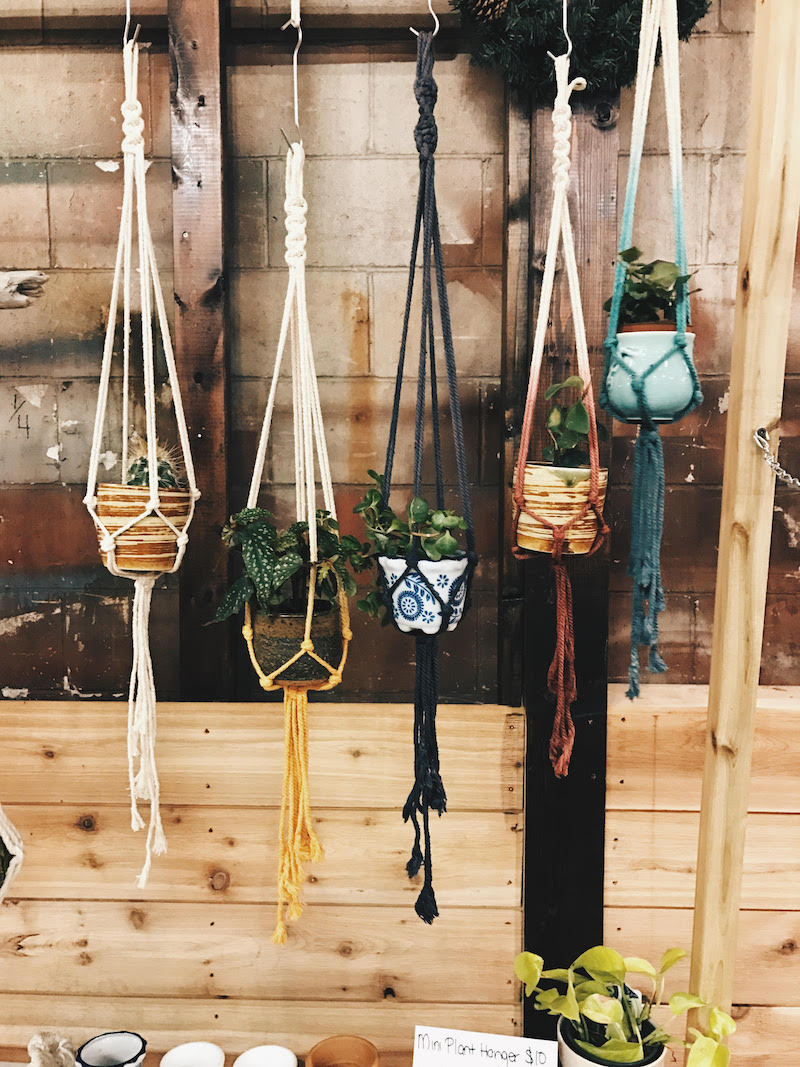 MMV: What led you to start your journey with Fox & Flicker?
I've always been a "crafty" person and sort of started Fox & Flicker by accident. I first stumbled upon macrame through Pinterest when looking for ideas of what to do with a really cool piece of driftwood I had found. Once I started though, I was hooked. I first made two large wall hangings, then started making plant hangers. When I shared it on social media I was surprised with all of the positive feedback I received! A family member of mine then convinced me to start selling them at markets, and now here I am!
MMV: What are some of your most popular macrame home decor pieces?
I mainly make macrame plant hangers and wall pieces. I make plant hangers in all sizes ranging from mini to large. The wall pieces I make are so unique. I make a lot using driftwood as well as different size hoops. I've also made a few lampshades, and this year am planning on experimenting with handbags and hammocks. I have a lot of fun creating the different styles! Out of everything I make, the items people love the most are the mini plant hangers and the hooplas!
MMV: How have you moderized the art of macarame in your pieces?
I often look to the vintage macrame for inspiration, but I like to think I've modernized my pieces by adding colour! In the 70's, macrame mainly came in a few colours – often the same colour for one piece. I've played around with tons of colours, using ombré techniques as well as adding multi colours to pieces.
MMV: How long does it take you to make each piece?
It depends on the piece! If I've done it before it doesn't take long at all. If it's a completely new piece it can take me anywhere from an hour or two, up to a few days – depending on the size and intricacy. Then there is the dyeing process. I like to hoard all the neutral pieces and dye them at the same time by colour. I usually stock enough product that it sometimes takes a full day to dye everything!
MMV: What's the story behind the name "Fox & Flicker"?
I was going through a lot of changes in my life when I started Fox & Flicker and had a hard time choosing a name that meant something to me and that I actually liked. After playing around with a ton of punny knotty names, I went online and looked up symbolisms for animals. The two that stuck out to me were the fox, representing wisdom, and the flicker bird, which represents change. So to me, it represents a time in my life where I gained so much wisdom from so much change.  It took me about a month and a half to finally get this name down! Who knew it would be so hard to choose a name?!
MMV: What are some upcoming Vancouver Markets you'll be at?
For the spring, I'll be at the Eastside Flea again in April and May, and my products will be at the Refresh Market in Squamish at the end of April!
MMV: Anything else you'd like to share with Modern Mix Vancouver readers?
Those quotes about following your passions are actually true. I had a few people who didn't think it was a good idea to put myself out there with my creations – but I did it anyway, and it has been filling my soul since day one.