As many of us know, it's never too early to start investing in our skin's health and beauty and protect it from damage. Since day one, Project Skin has been committed to sharing its knowledge and passion of skincare and beauty with its patients. So it makes sense that the brand partnered up with SkinCeuticals, the leading experts who have been providing advanced skincare backed by science.
Together, they recently launched the first medical aesthetic boutique of its kind in North America; SkinCeuticals by Project Skin is located in Richmond Centre and is a beautifully designed and decorated space highlighted by gold and marble detailing. Its tailored offering of professional services will suit your unique skin needs and help you achieve healthy and glowing skin. SkinCeuticals by Project Skin is Project Skin's second location, after the successful opening of Project Skin MD on South Granville in Vancouver, a two-storey aesthetic dermatology clinic dedicated to the improvement and rejuvenation of skin.
The thriving partnership between SkinCeuticals and Project Skin fuses SkinCeutical's science with Project Skin's passion for skincare innovation. The boutique in Richmond Centre is home to the newest Professional Glow Room which offers advanced skincare and expert skin treatments including but not limited to: full and express facials, dermaplaning, MAX + LED light therapy and other services to target specific skin concerns.
To start things off, you can make an appointment with a Skincare Advisor or Medical Aesthetician for a skincare consultation. Regardless of your skin type or complexion, SkinCeuticals by Project Skin offers a wide variety of professional treatments and has something for everyone to help achieve and maintain your personal skin goals. Whether it's aging, hydration, sensitivity or problematic skin, they've got a skin benefitting service suited for your needs.
See photos from the Grand Opening event of SkinCeuticals by Project Skin: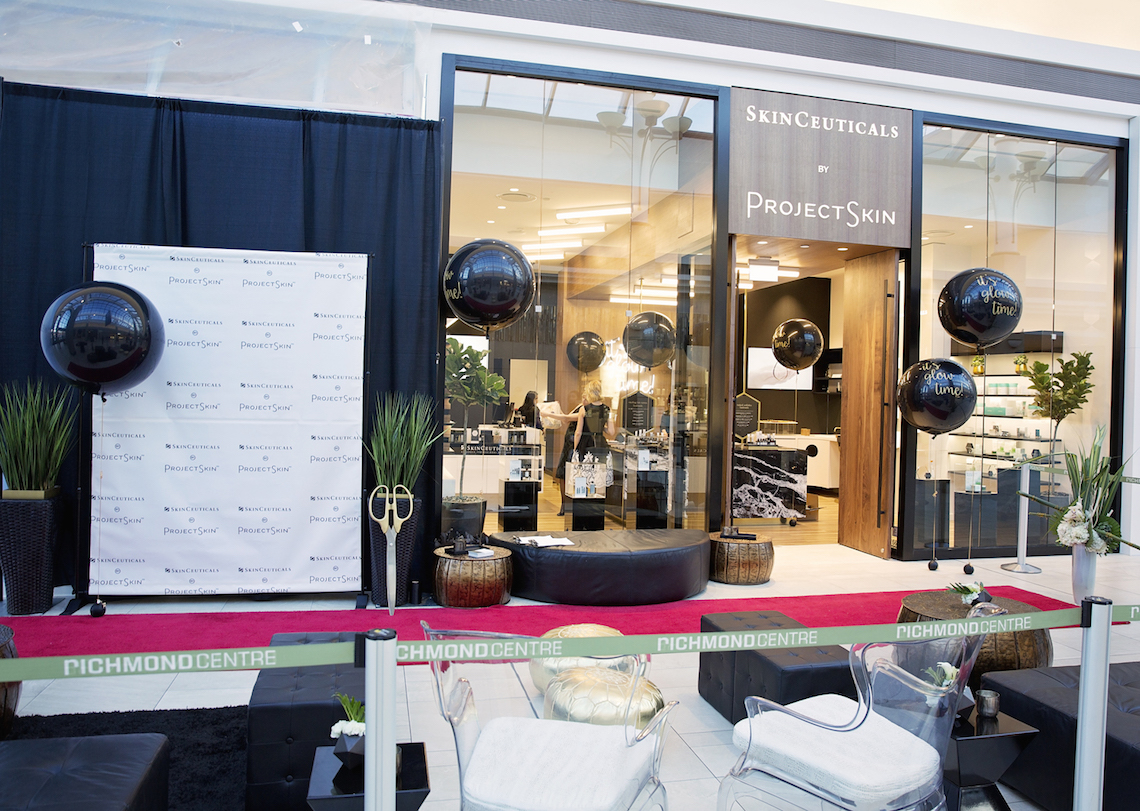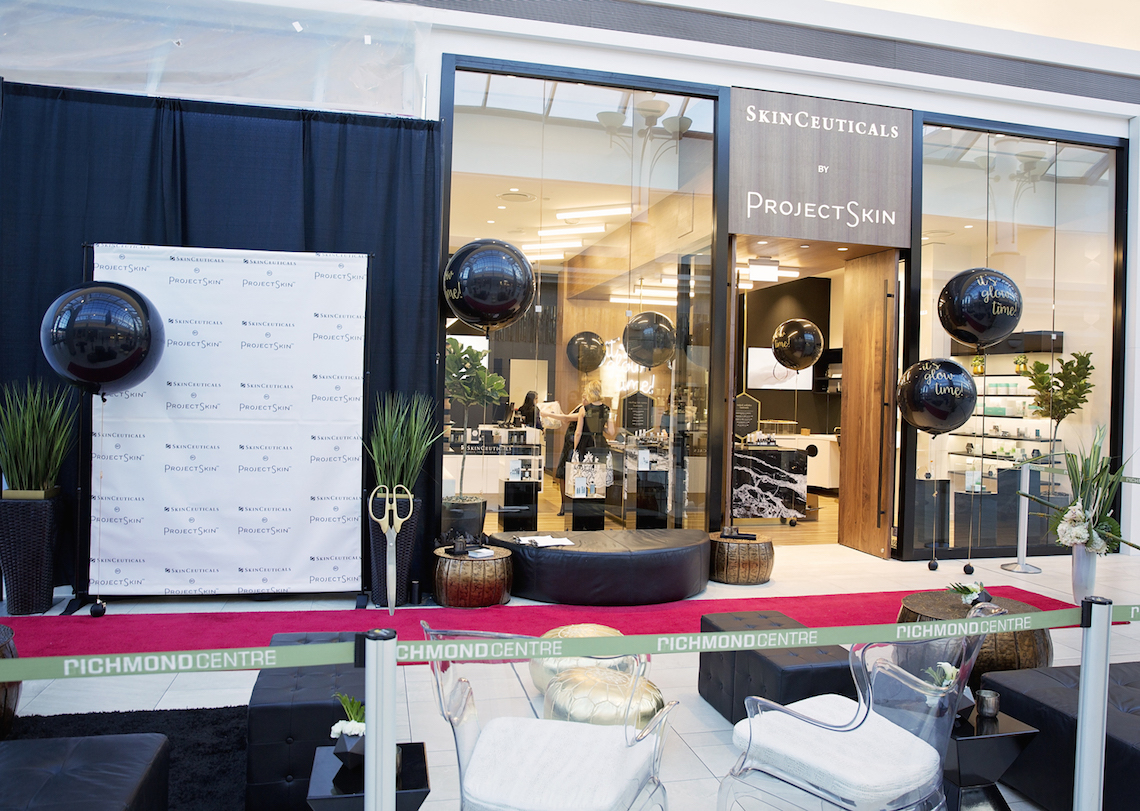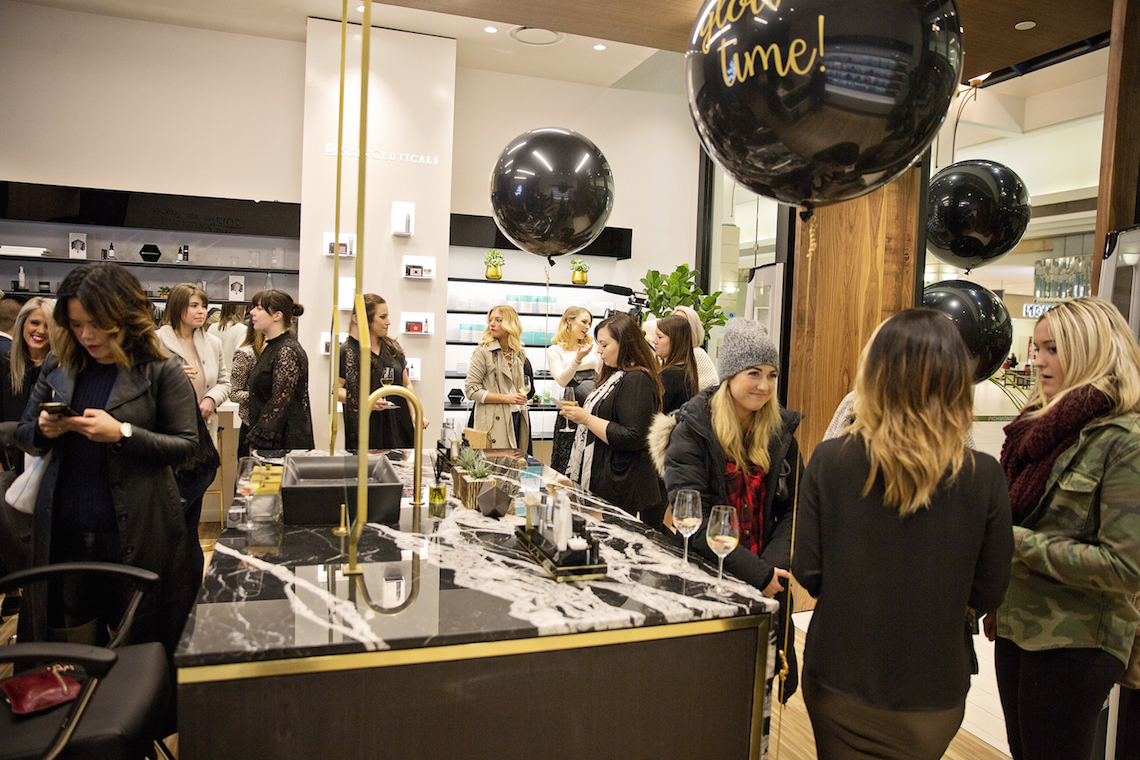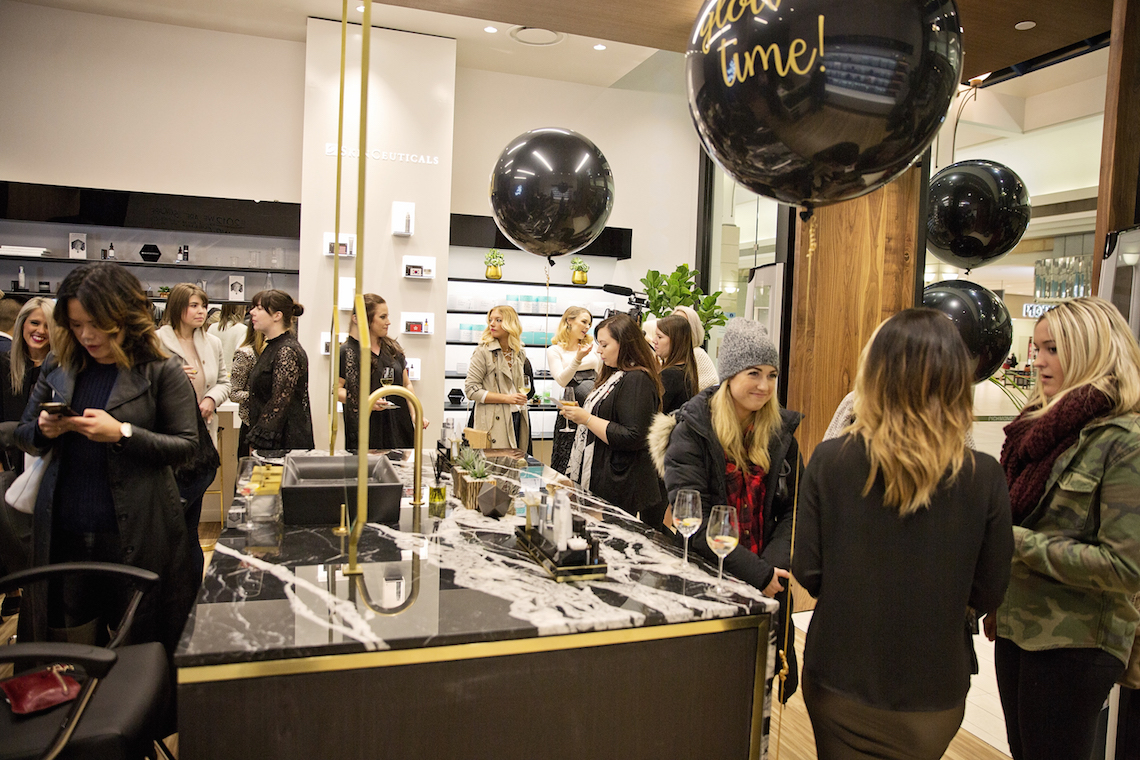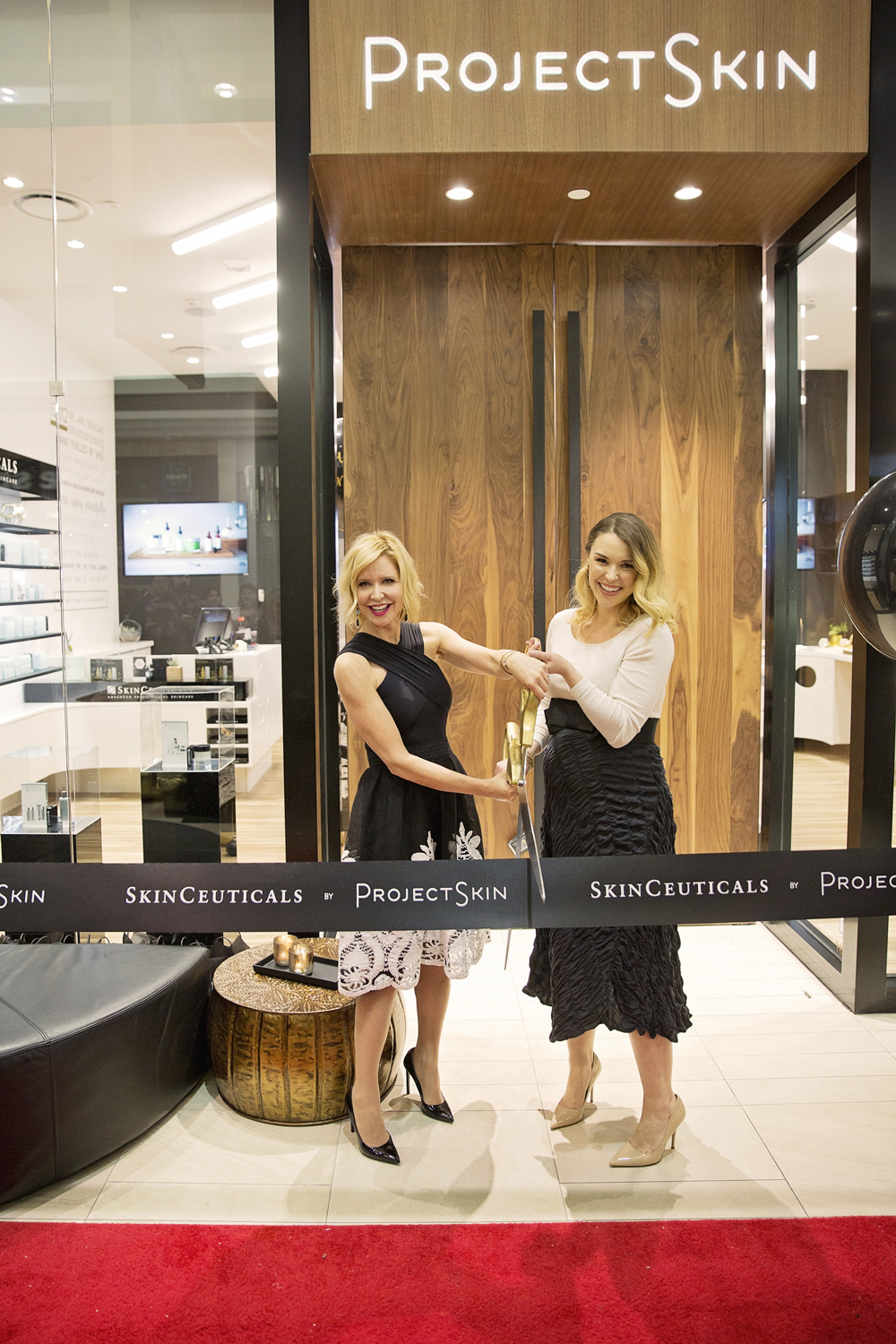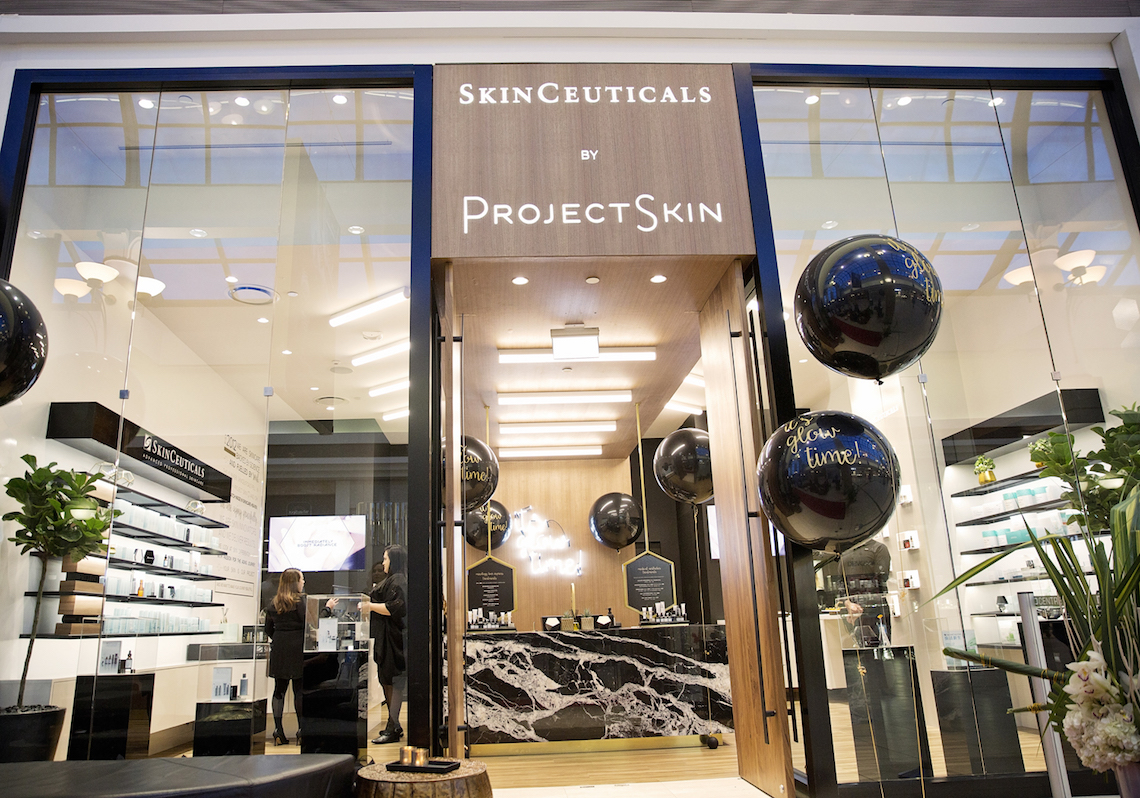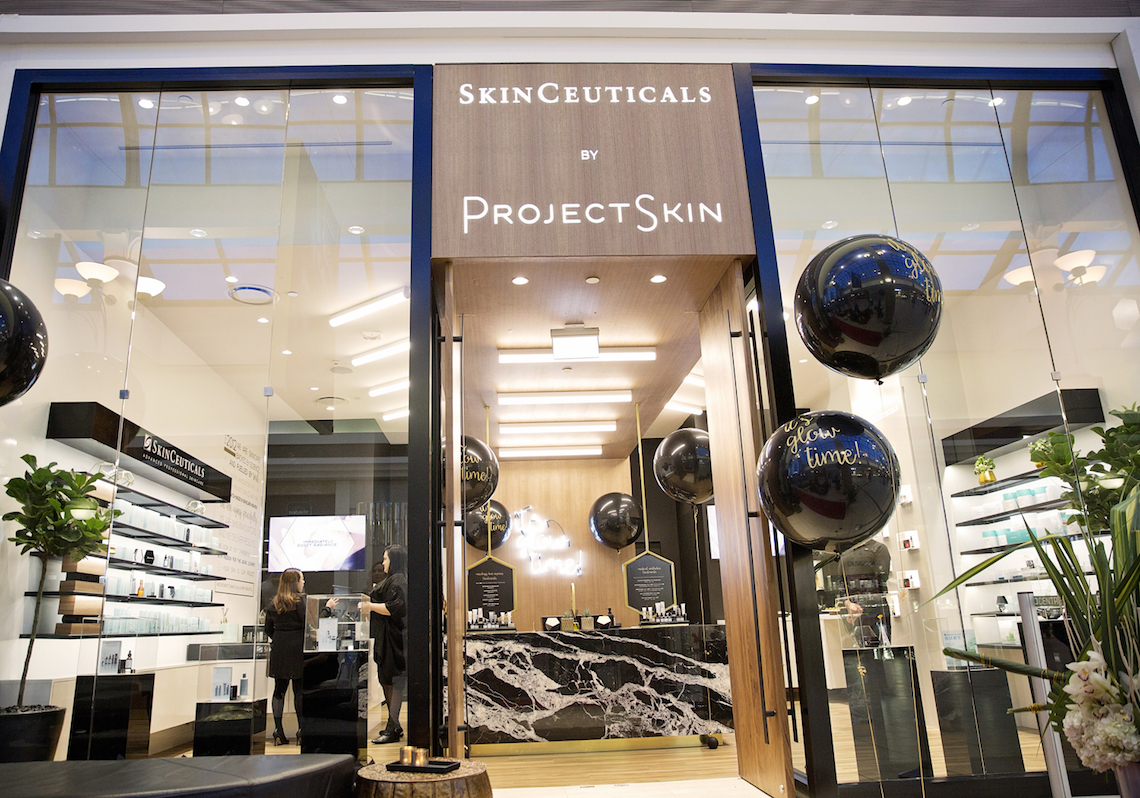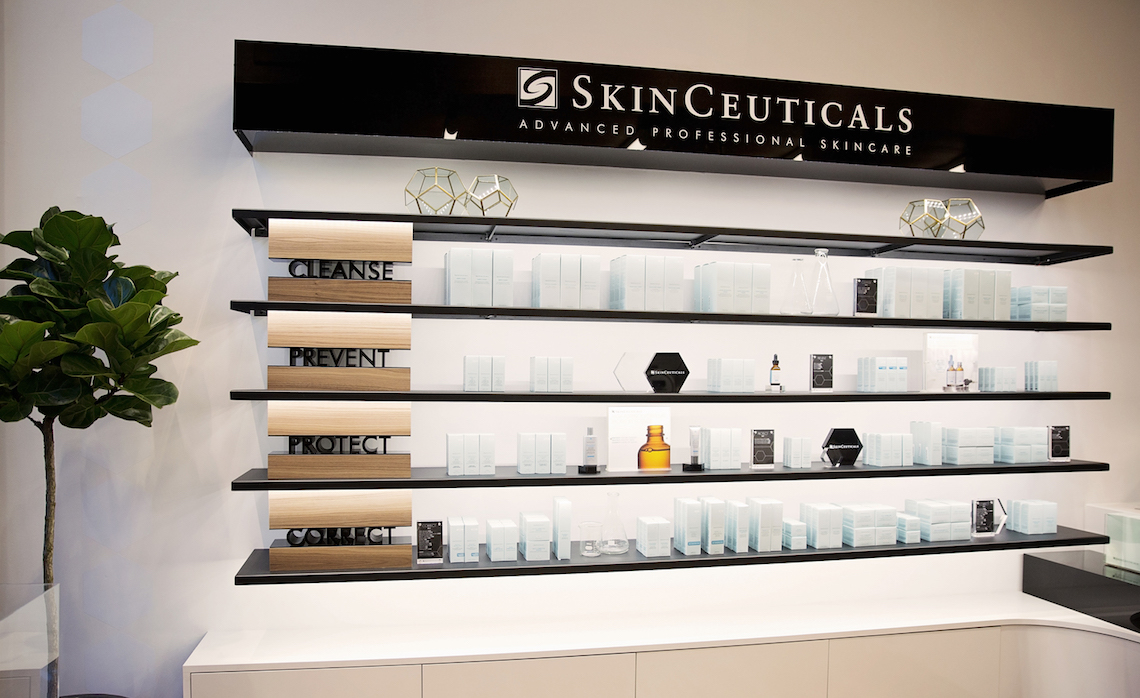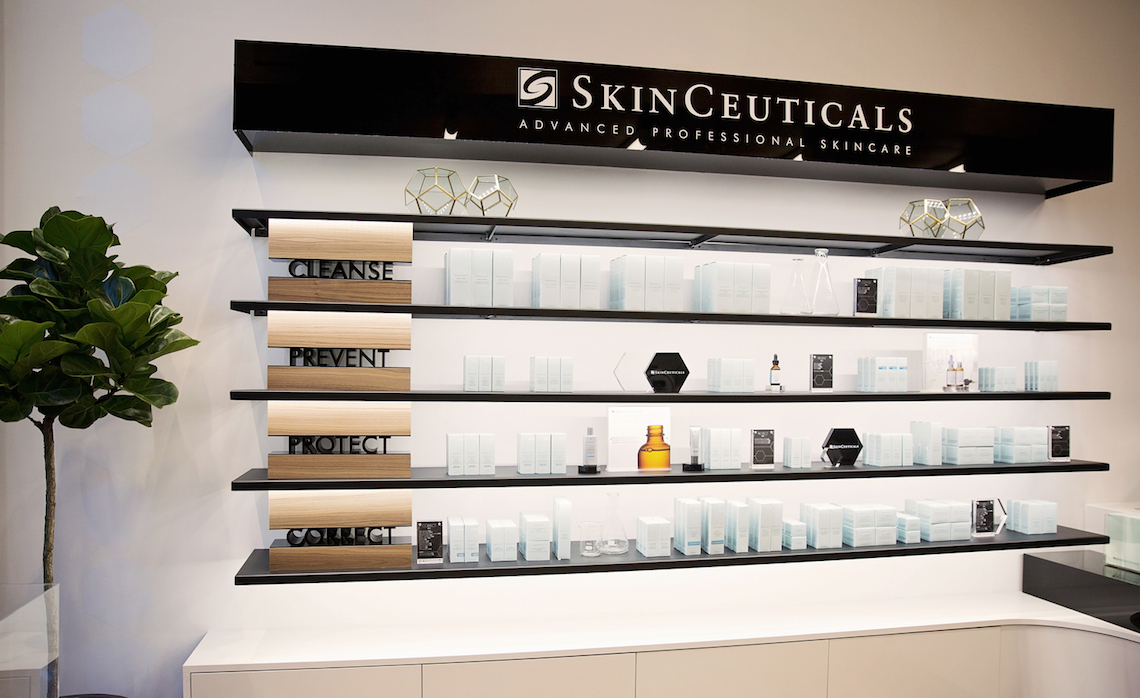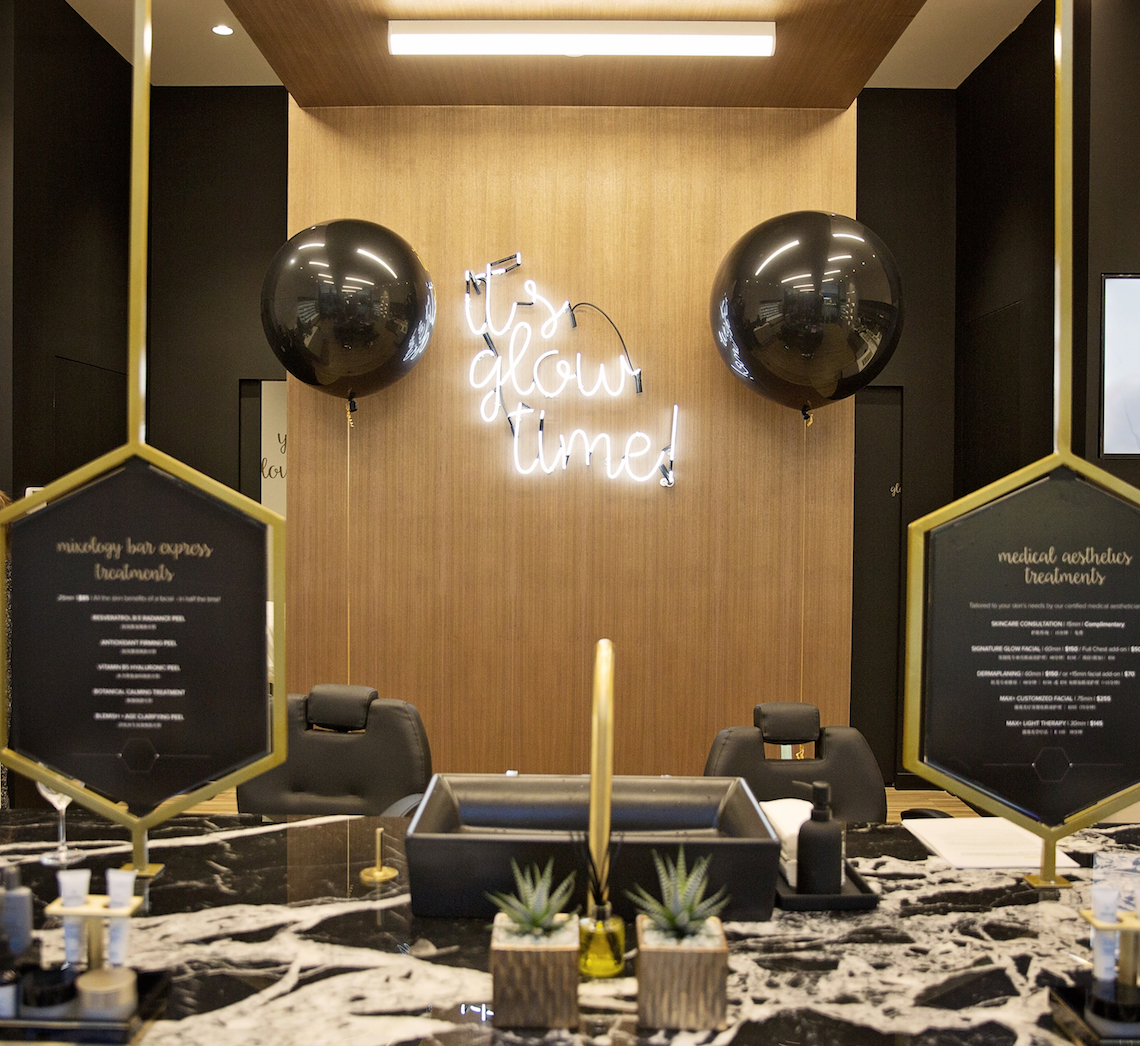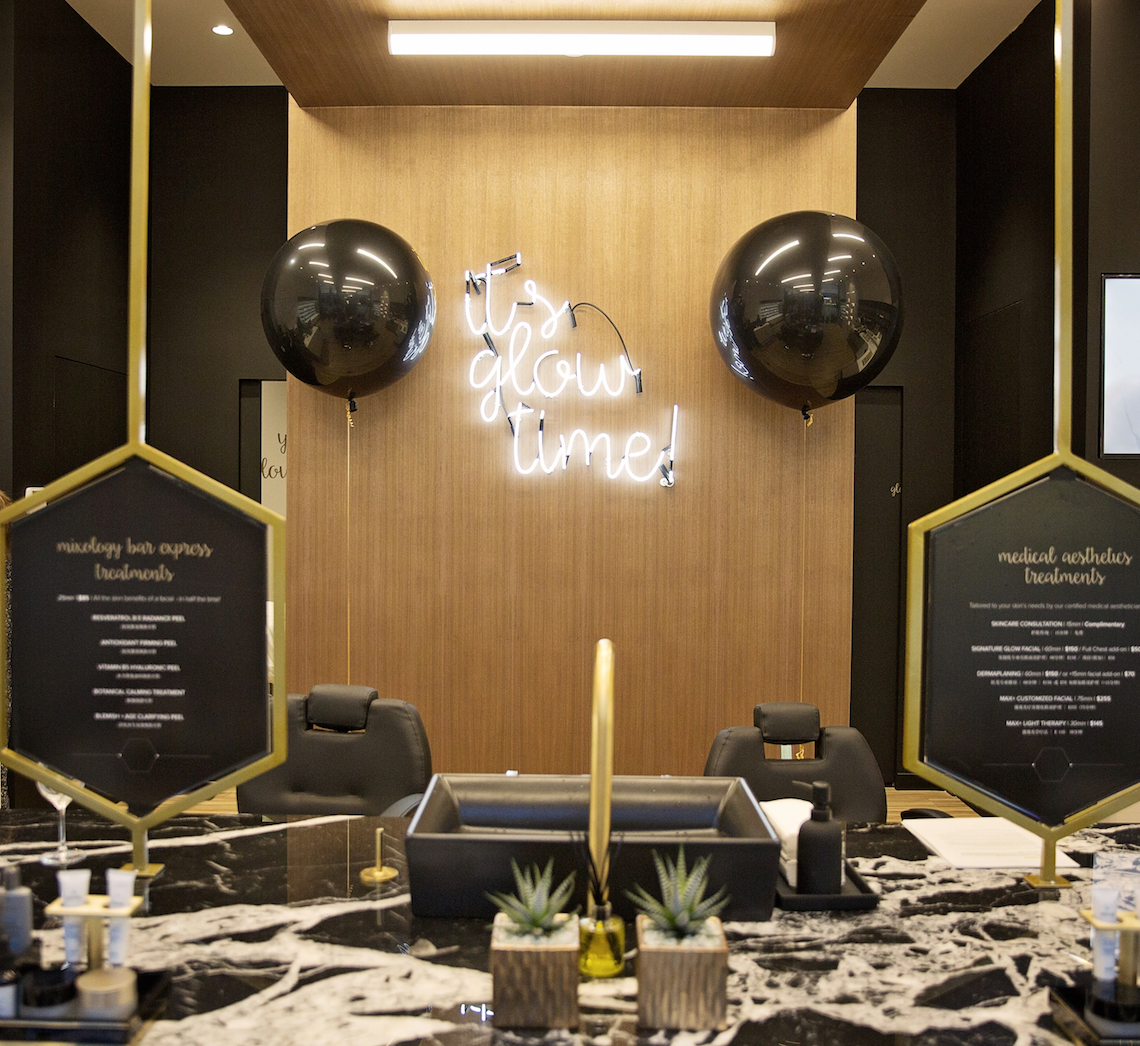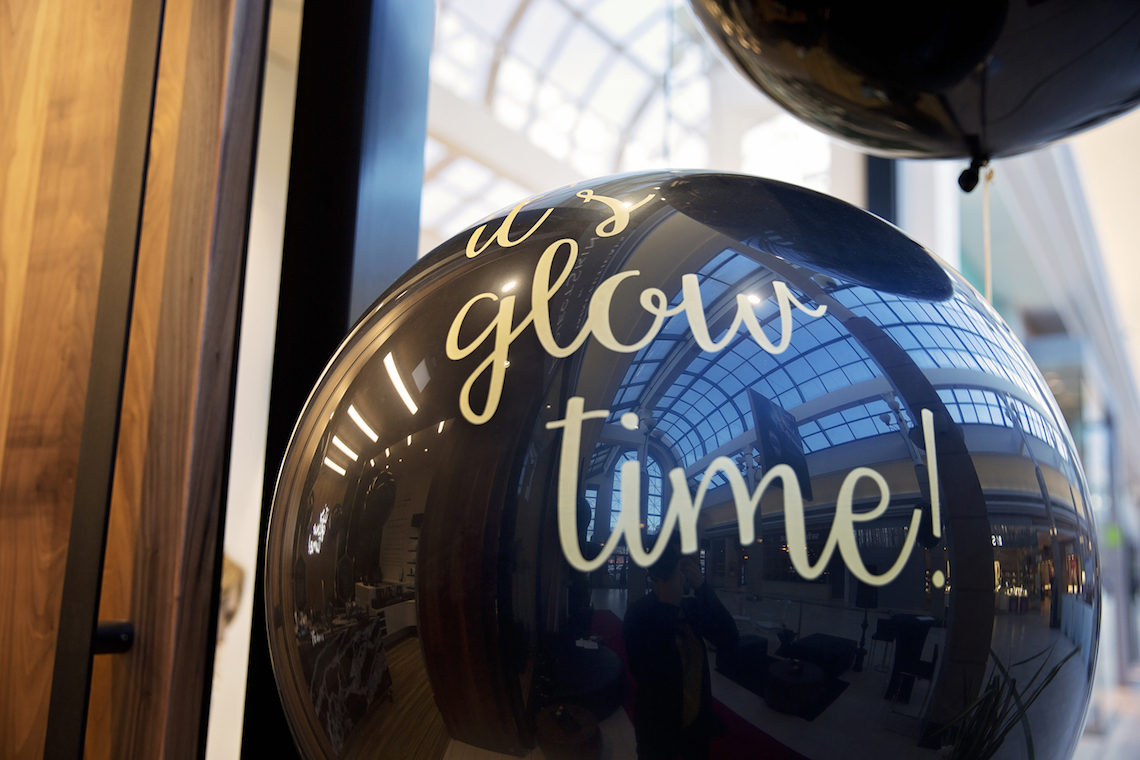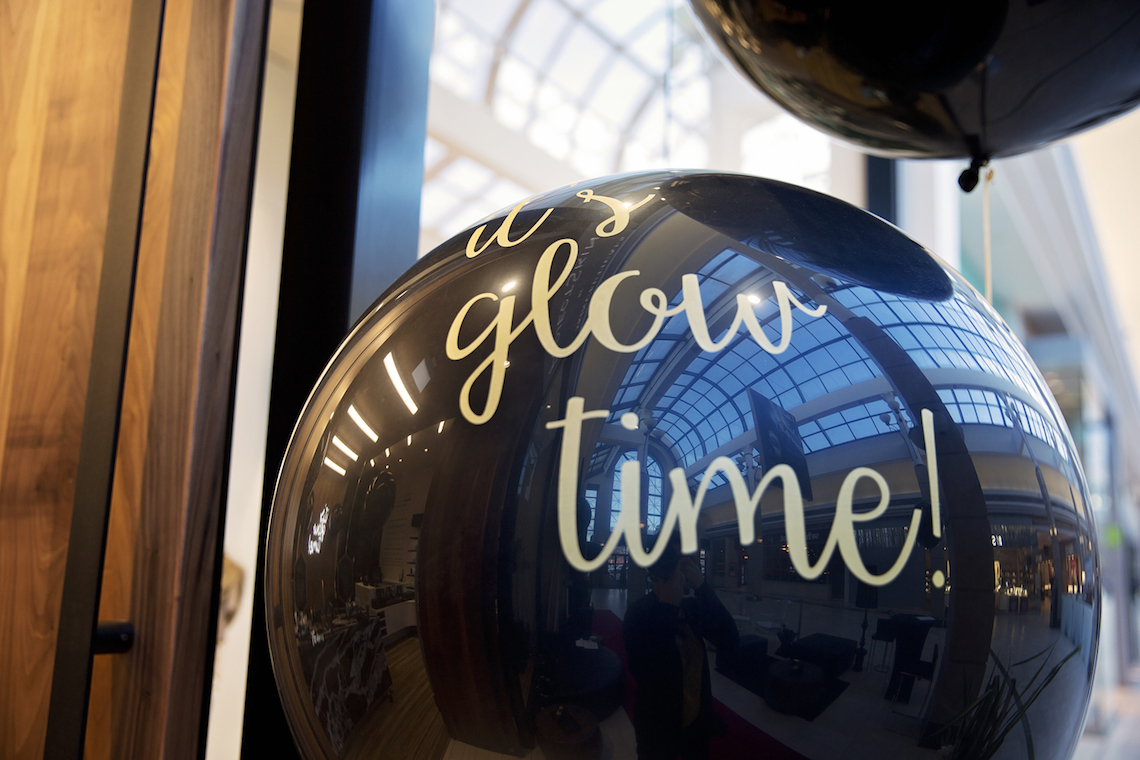 Visit Project Skin's website for more information on its products, treatments and facilities, or drop by the SkinCeuticals by Project Skin boutique in Richmond Centre to speak to a Skincare expert yourself.