Vancouver's Eastside Flea is a modern day flea market hosted every second weekend at the Ellis Building at 1024 Main Street, a heritage building constructed in 1907.  Each event hosts local vendors selling diverse goods from handmade craft items to vintage clothing, antiques and collectibles, plants, artisan eats and more.
On non-market days, the Ellis Building entrance is very inconspicuous.  I would have never given this building a second glance, if not for this market, which I attended for the first time today!  Once inside, the entrance opens up to a surprisingly spacious, two-floor, multi-room market with 50 vendors and a small outdoor courtyard for a rotating food cart.  And, to my joy and delight, the market is dog friendly too!
So, what's unique about the Eastside Flea, compared to other craft and artisan markets in Vancouver?
Unlike other local handmade markets, several of the vendors at Eastside Flea sell curated vintage picks – including jewelry, housewares, clothing, and collectibles, which are things you don't typically find at a Vancouver craft fair.  There's also an abundance of plants and plant-inspired goods for sale: different varieties of cactus, aloe vera and other succulents, plants potted in painted aluminum cans, handmade and hand-dyed macrame plant hangers, and, drink tonics infused with healing herbs and botanicals.  The handmade jewelry selection, which is always a craft market staple, seemed to be more whimsical and mystical at the Eastside Flea compared to other craft fairs I have attended in Vancouver, with a focus on healing stones and crystals.
All of these details come together for a highly curated, very Main Street / East Van vibe.
Here are some photos from my first market visit: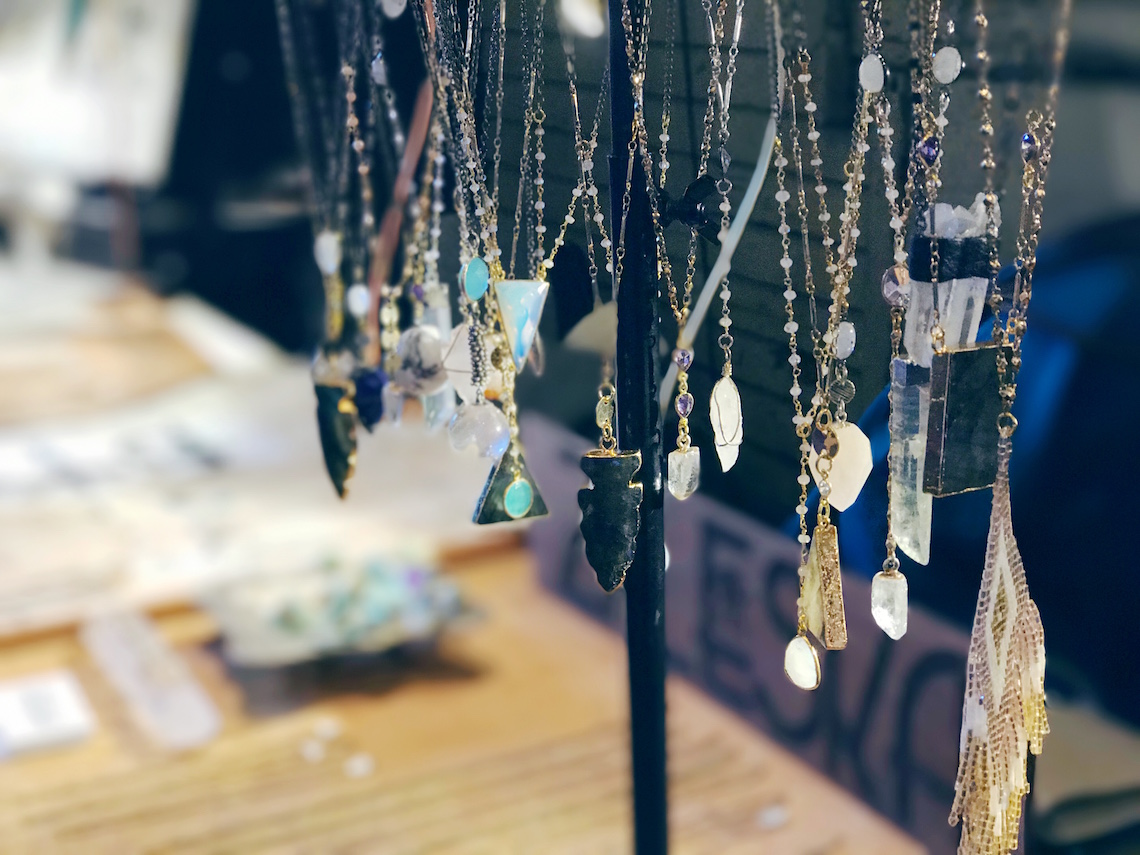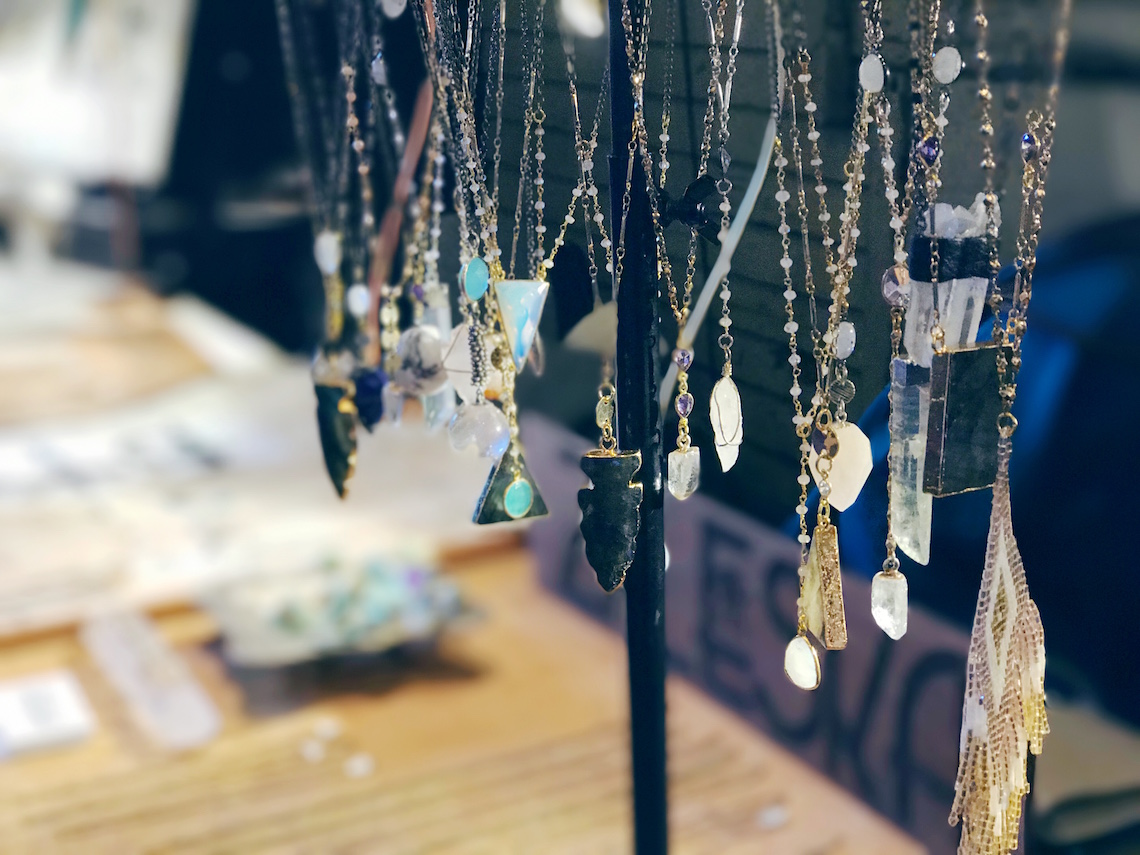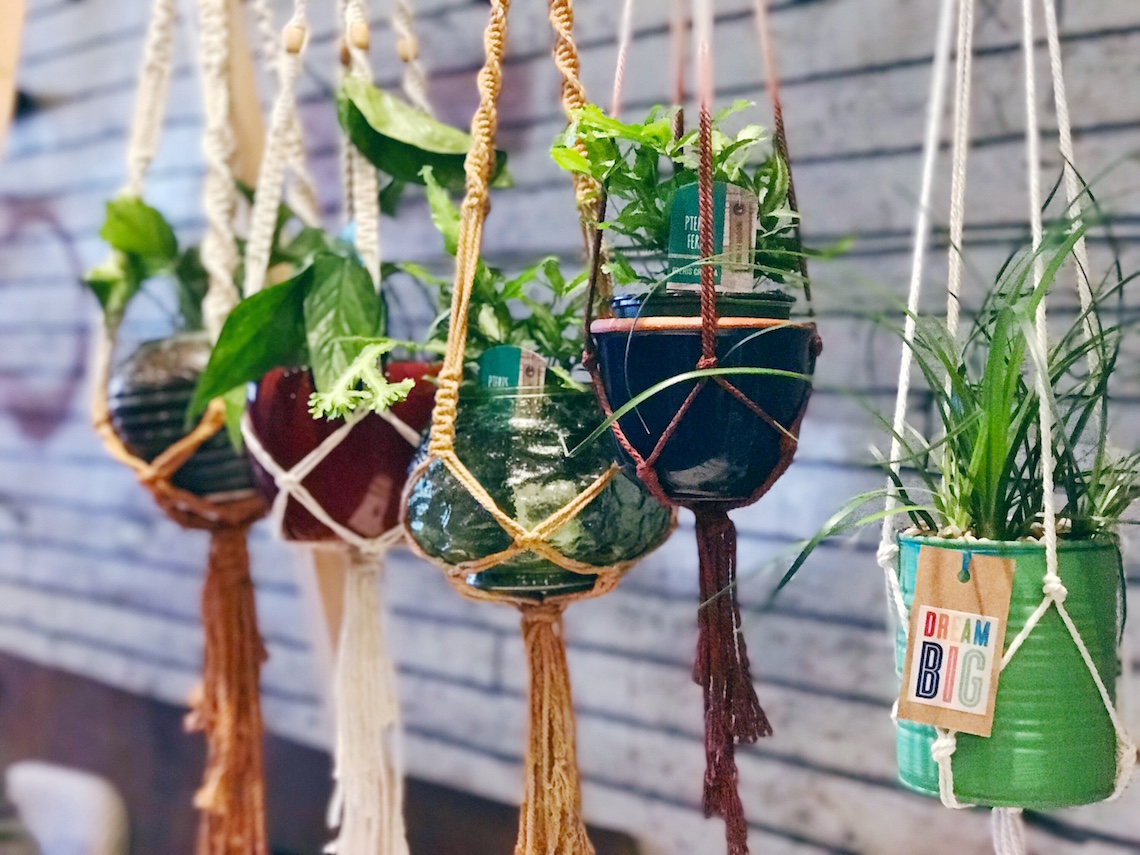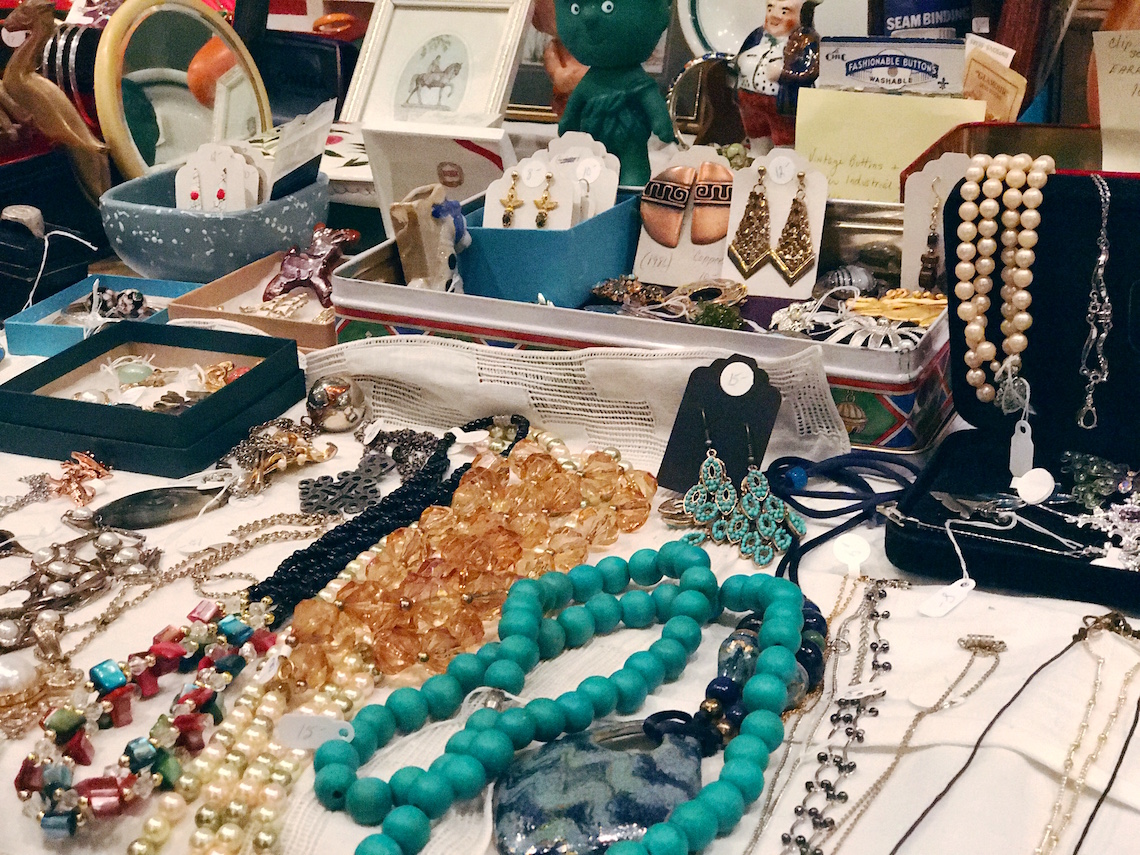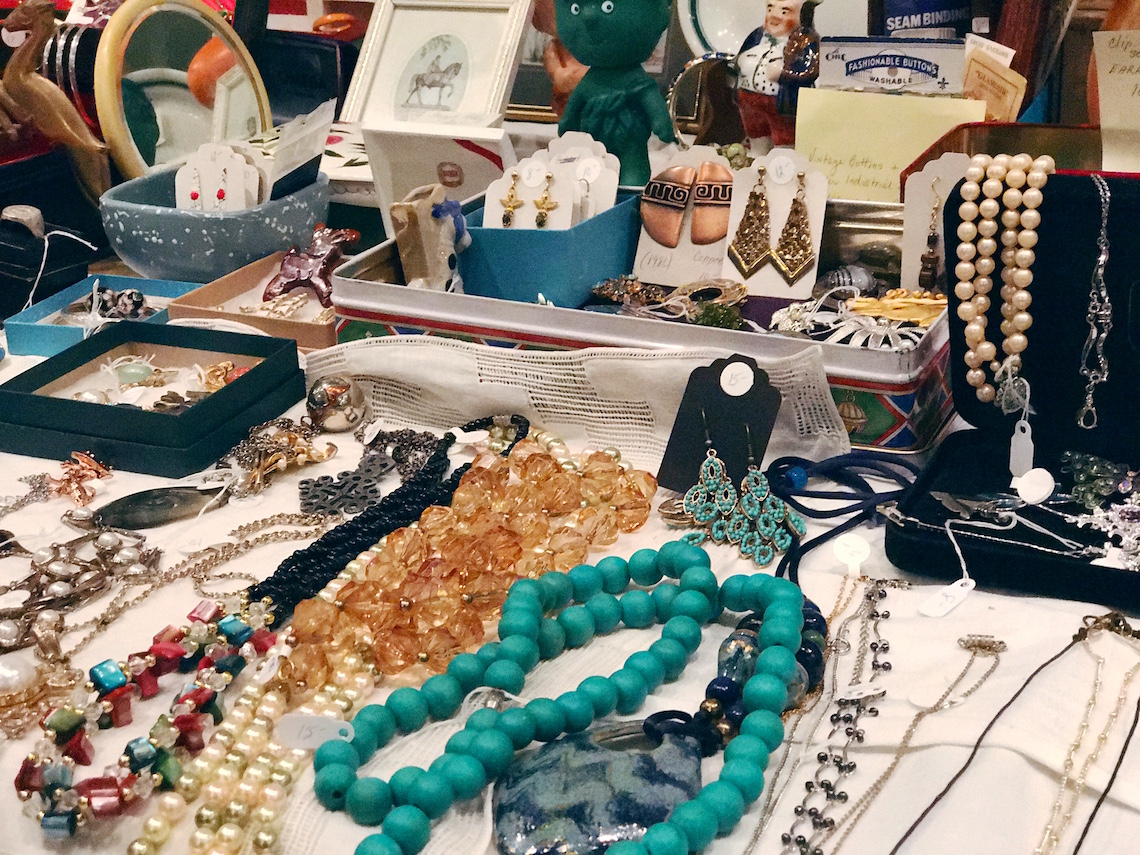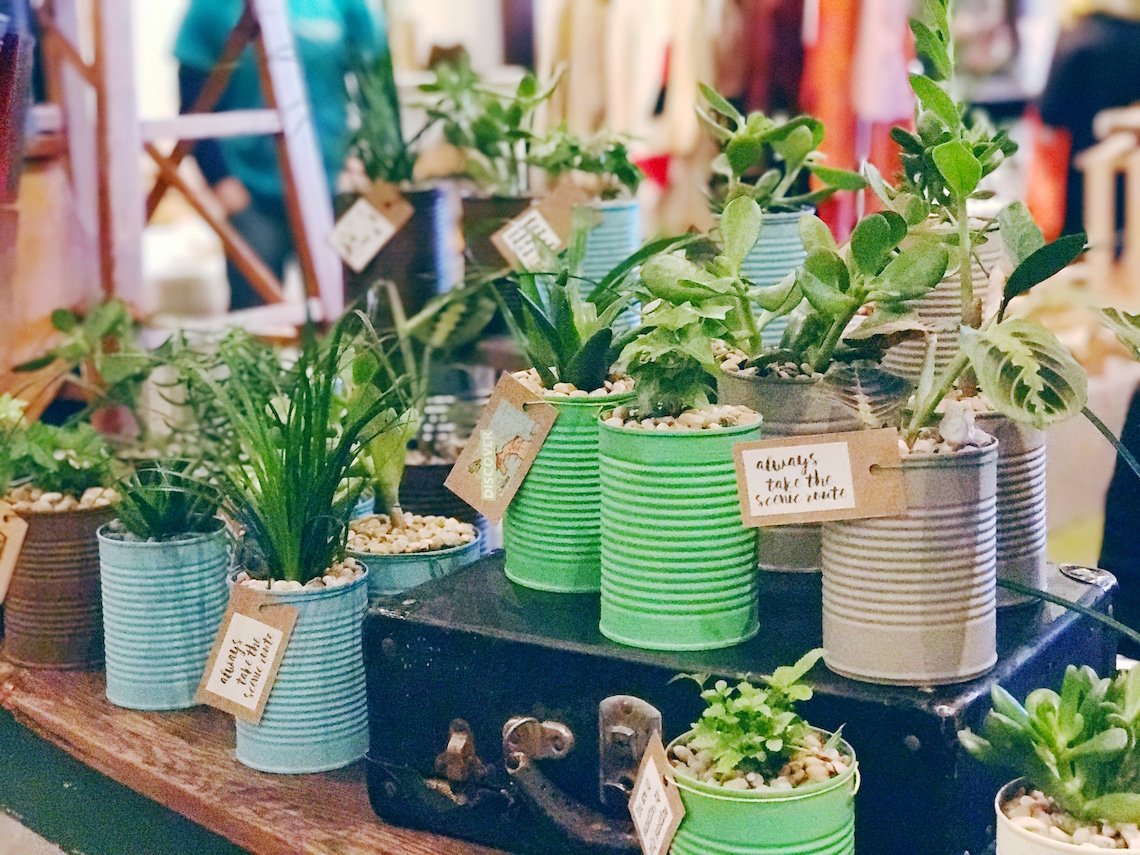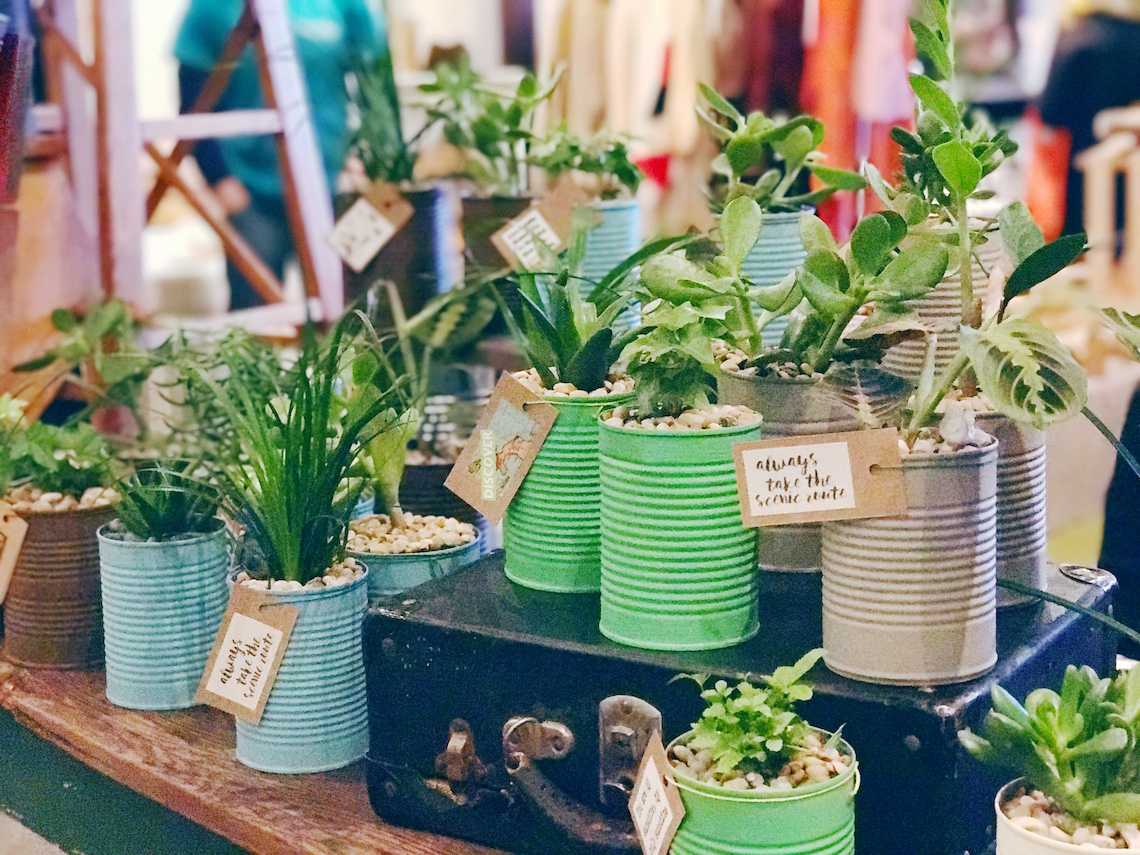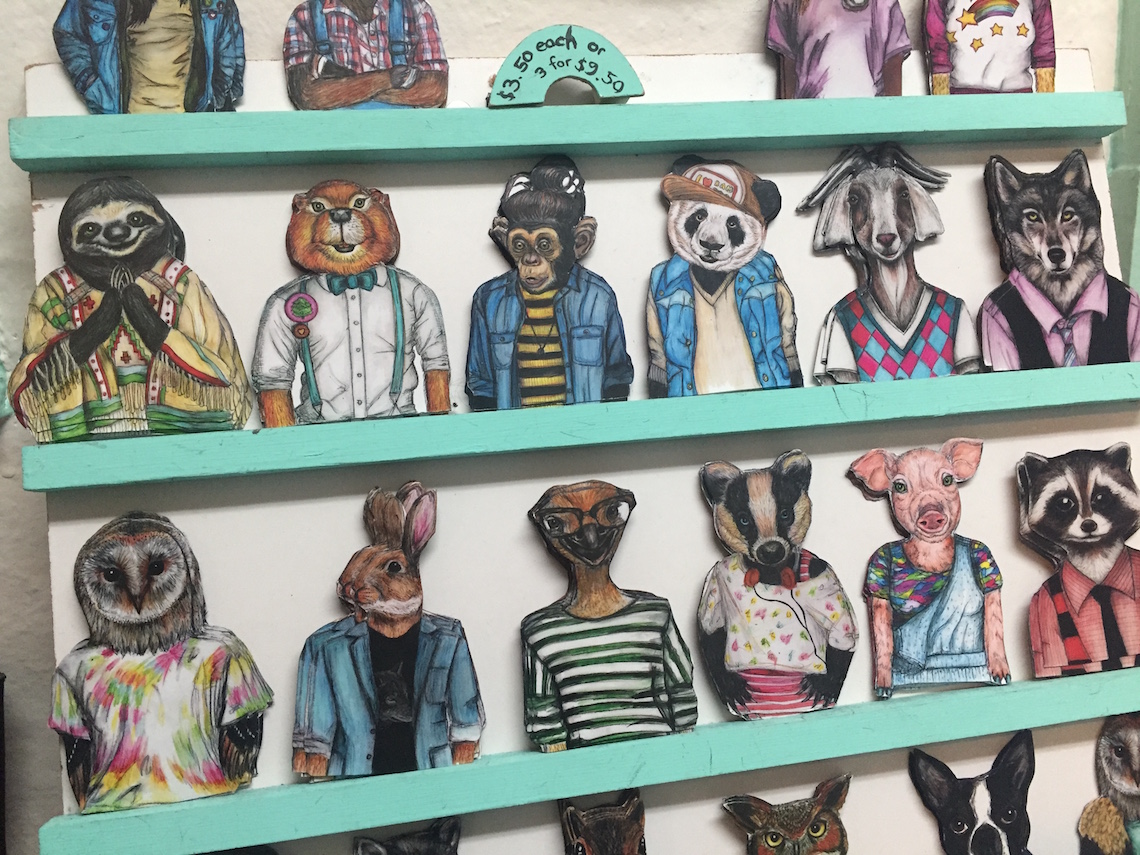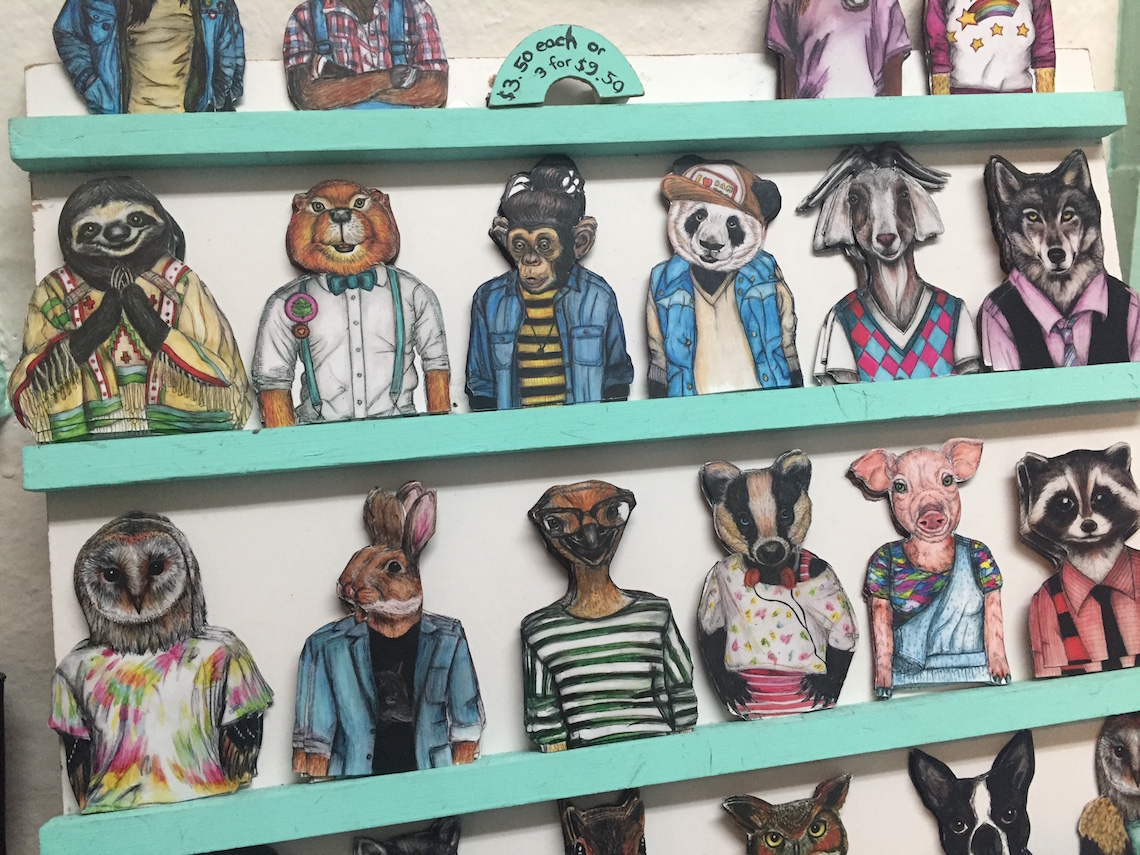 The Eastside Flea: Spring 2017 Market Dates
The Eastside Flea occurs every other weekend in Vancouver.  The full market experience happens on Saturdays and Sundays from 11am to 5pm, while on Fridays from 6pm to 10pm, there is a condensed "Shop 'n' Bop" party version which occurs with select vendors.  Upcoming market dates:
Feb. 24-26, 2017
March 10-12, 2017
March 24-26, 2017
April 7-9, 2017
April 21-23, 2017
Admission is $3 at the door.  For more information, visit: eastsideflea.com.