Best known for their fresh packaged soups and smoothies, Vancouver food company Happy Planet recently launched Happy Planet Creamery, a line of of BC organic, grass-fed, traceable farm-to-table milk products. The brand's 3.5% and 2% milk products have been available since last summer, but, new for February 2017, is their chocolate milk product, which combines Happy Planet Creamery 2% milk with Camino Fairtrade organic cocoa powder.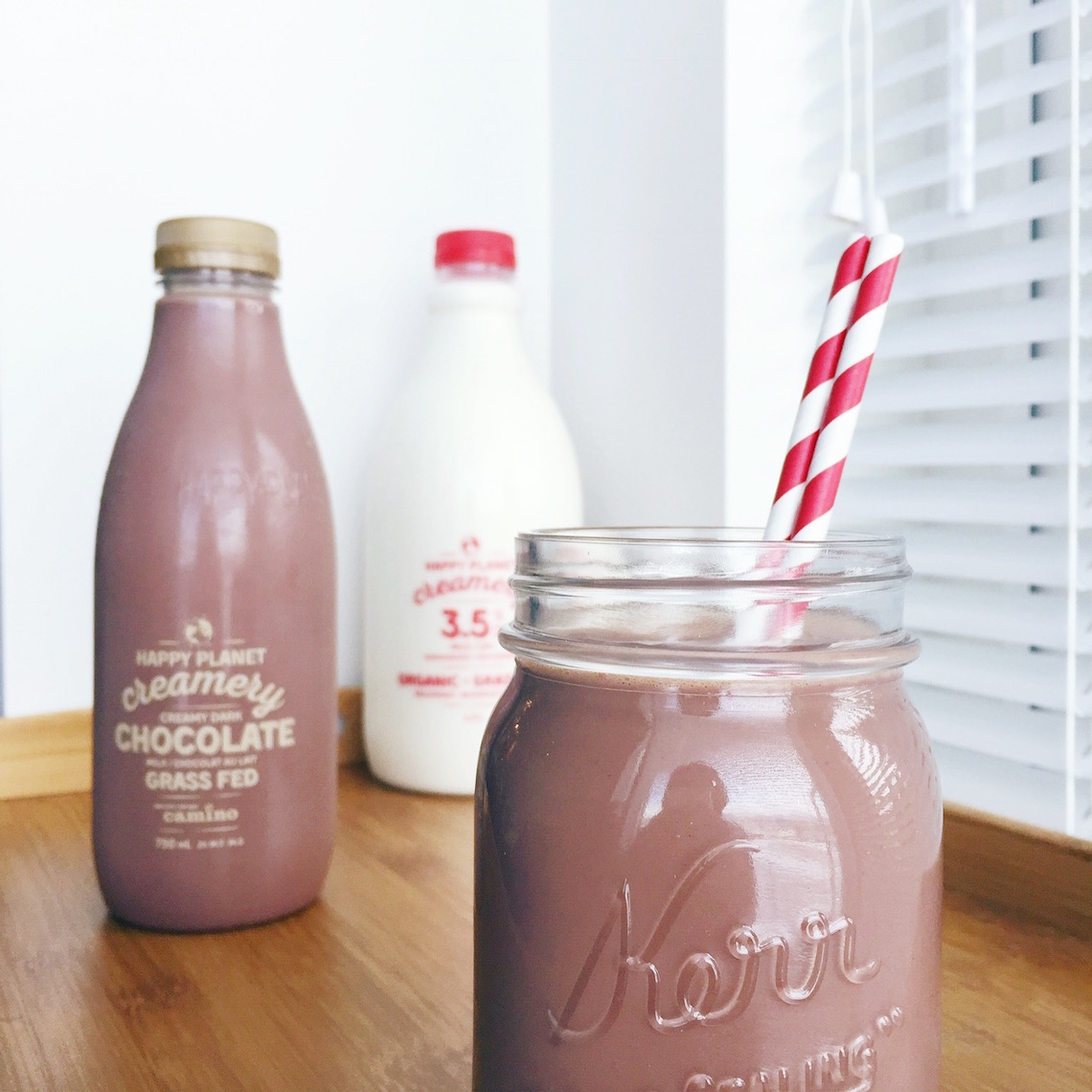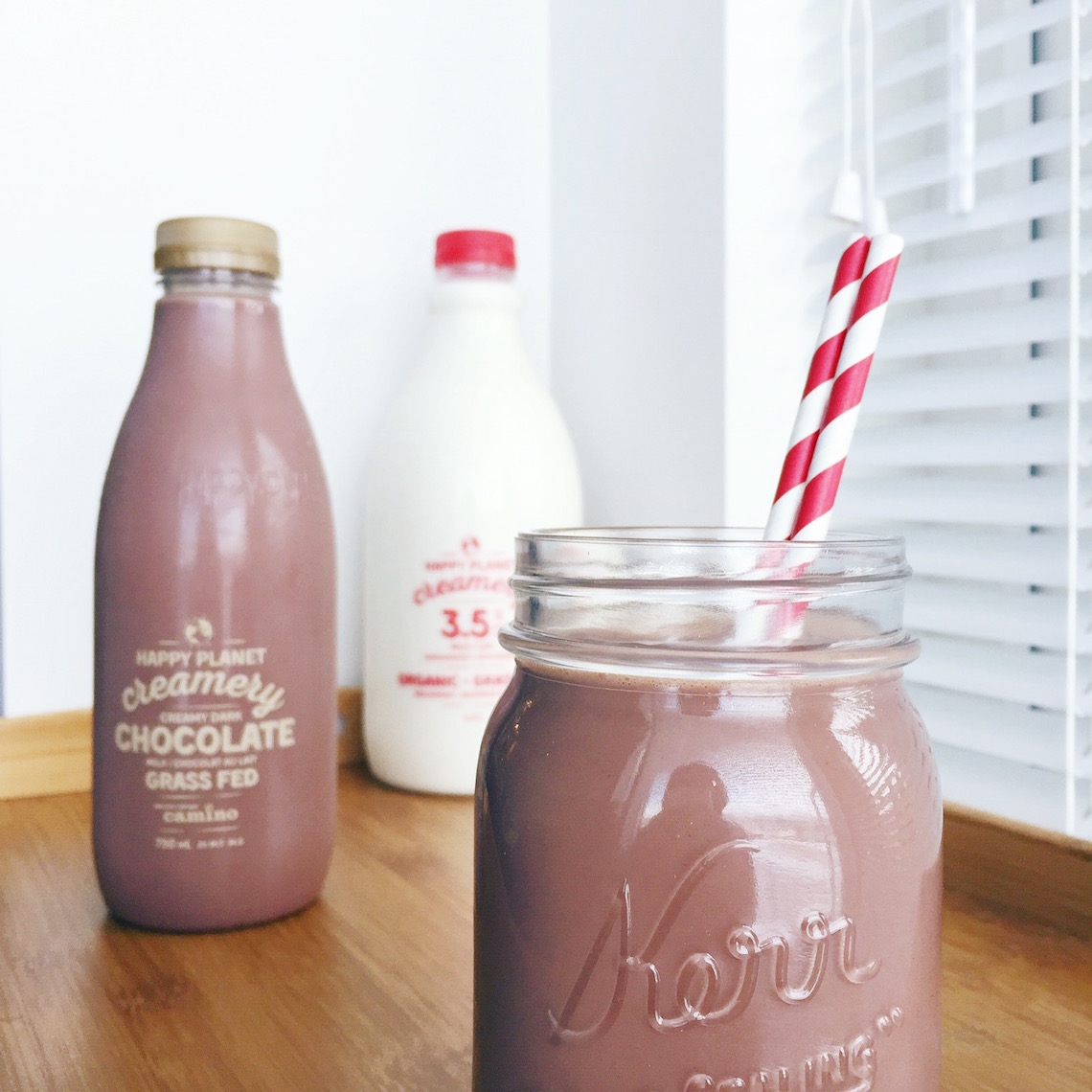 According to Happy Planet, consumers have a soft spot for chocolate, and as their palates grow increasingly sophisticated and their desire for superior, more natural products is increases, dark premium chocolate is in high demand.  Made to appeal to all chocolate lovers, Happy Planet Creamery new creamy dark chocolate milk can be enjoyed cold or heated, anytime of the day.
The recipe was inspired by old-fashioned chocolate milk, with a focus on a rich, premium, natural taste. Happy Planet Creamery milk and Camino dark cocoa powder are both quality products within their respective categories and by combining these real, simple ingredients in small batches, without preservatives, artificial flavours or colours, the final product truly lives up to the brand's mission to deliver "dairy as good as it can be".
Happy Planet Creamery chocolate milk is sold in a 750ml branded retro-inspired 100% recyclable PET clear milk bottle and is now available in the dairy section of natural food stores and independent grocers in BC and AB.  Suggested retail price is $5.29/750ml.