A cafe in Bangkok, Thailand, has gone viral on social media, for its over-the-top Unicorn-themed decor. When I booked our accommodations in Bangkok, just for kicks, I decided to map out the directions to The Unicorn Cafe, just to see if we were close enough to warrant a visit. Turns out, we were a 2 minute walk from The Unicorn Cafe – what were the odds of that!?
Bangkok's Unicorn Cafe is on a side street in the district of Silom (Bang Rak), about two blocks from a main road and not something you would just "stumble upon".  We made a purposeful stop here en route to dinner. Unsurprisingly, given the international viral attention of this Cafe, the visitors to the cafe were all foreigners (taking selfies) at this small 20-seat cafe.
The walls, floor, and ceiling were plastered with candy/unicorn/rainbow/cupcake patterns.  Plastic chandeliers hung from the ceiling. Unicorn statues decorated the cafe, the seating areas were made up of pastel couches and cushioned stools with rhinestone adornments. Unicorn plush toys were scattered on the couches, and little figurines, including My Little Pony, were displayed on shelving.
The food menu was kind of hard to read as there were photos of colourful dishes, photoshopped onto a rainbow background.  Sweet dishes you can order include: Unicorn rainbow toast, Rainbow Cream on Ice Cream, Unicorn Tower and Rainbow Rolls. You can even borrow a unicorn onesie to wear as you're eating your food!
Here are some photos from The Unicorn Cafe in Bangkok: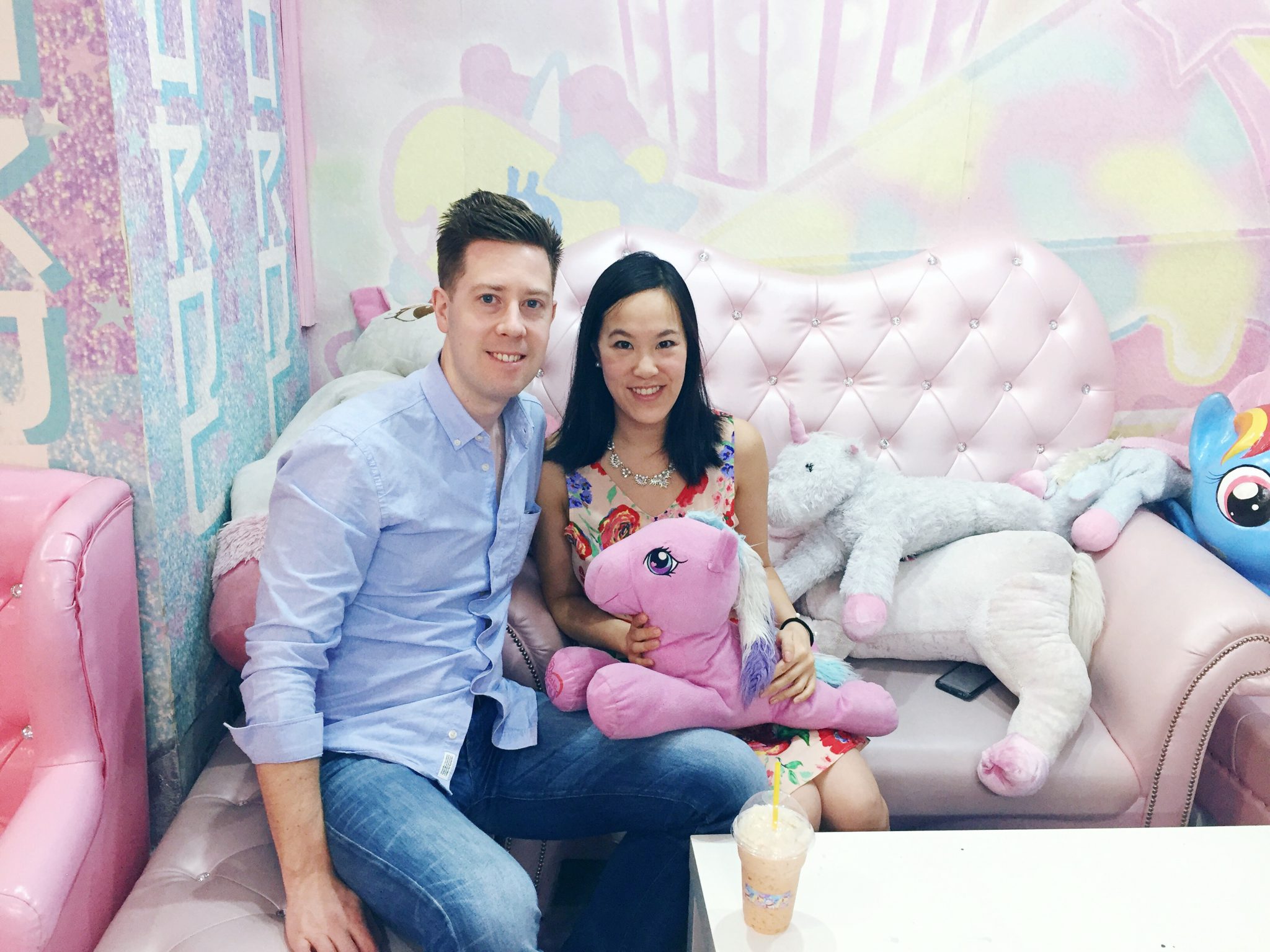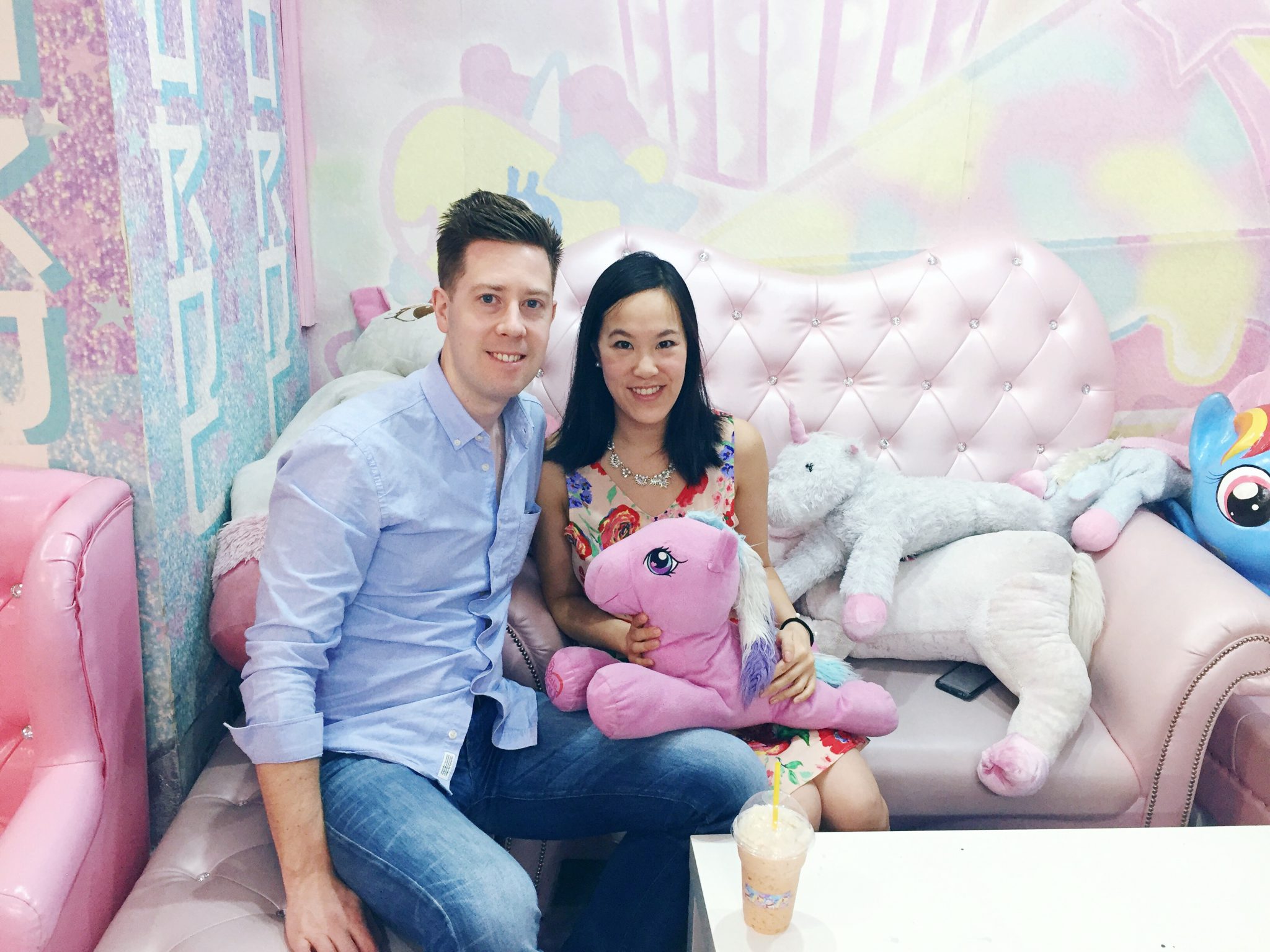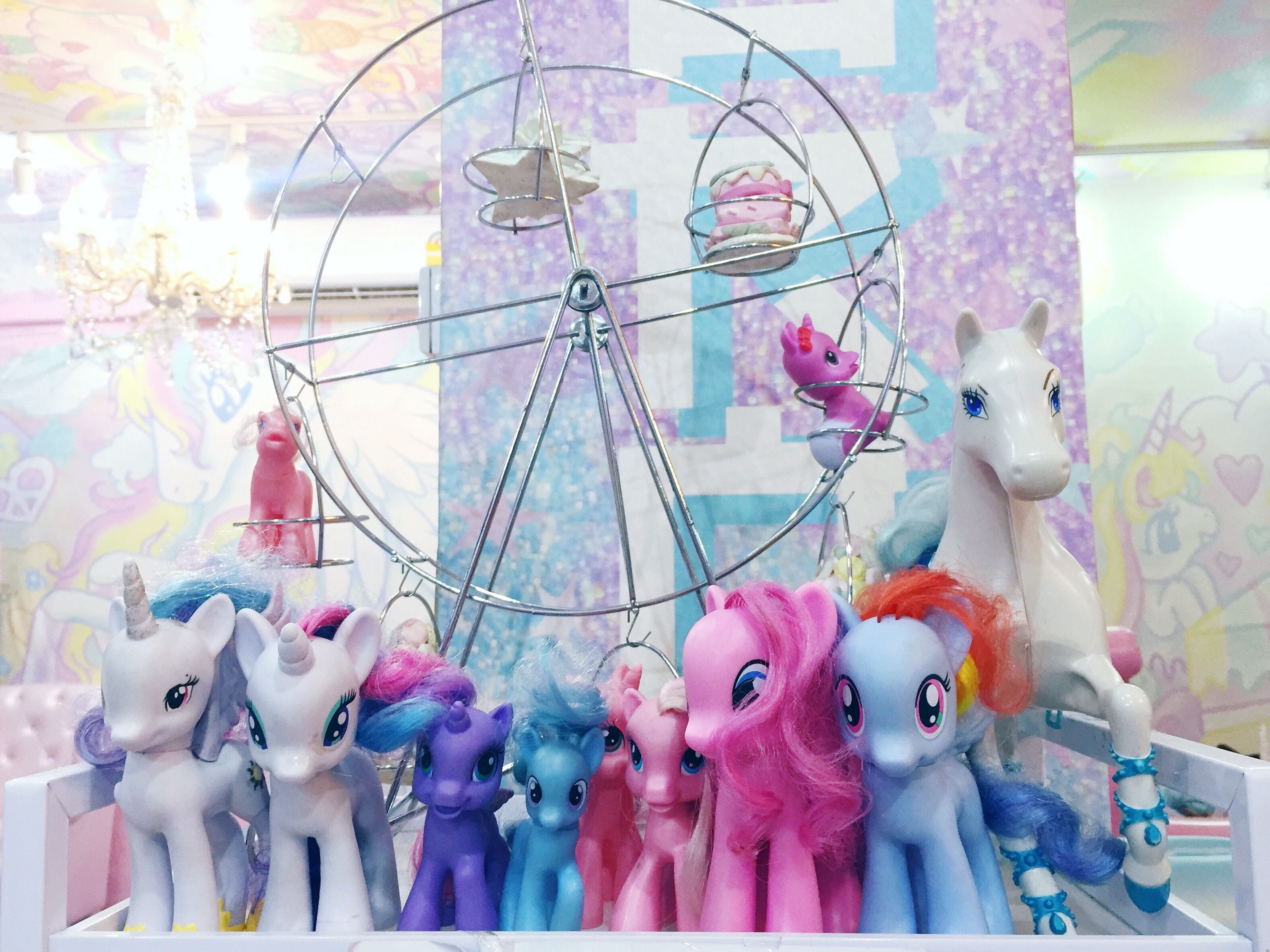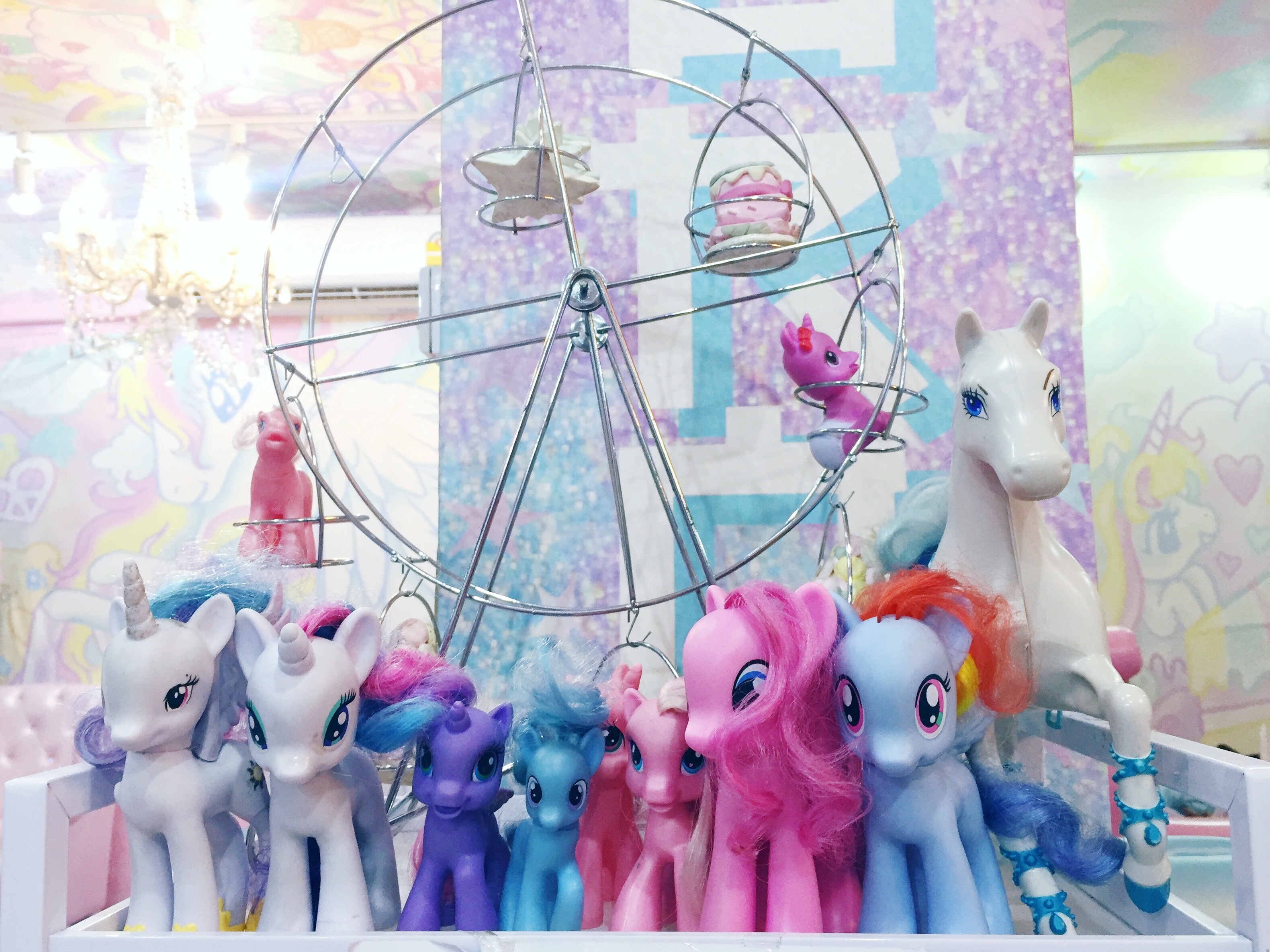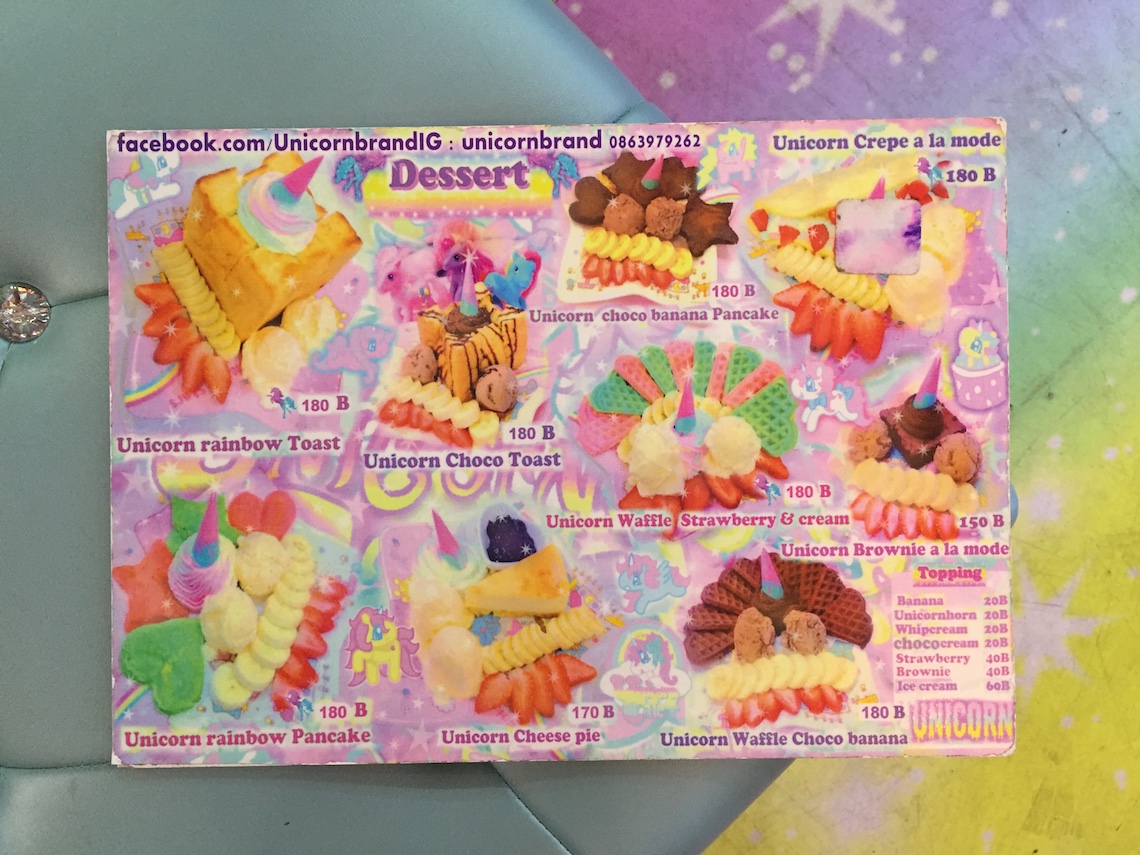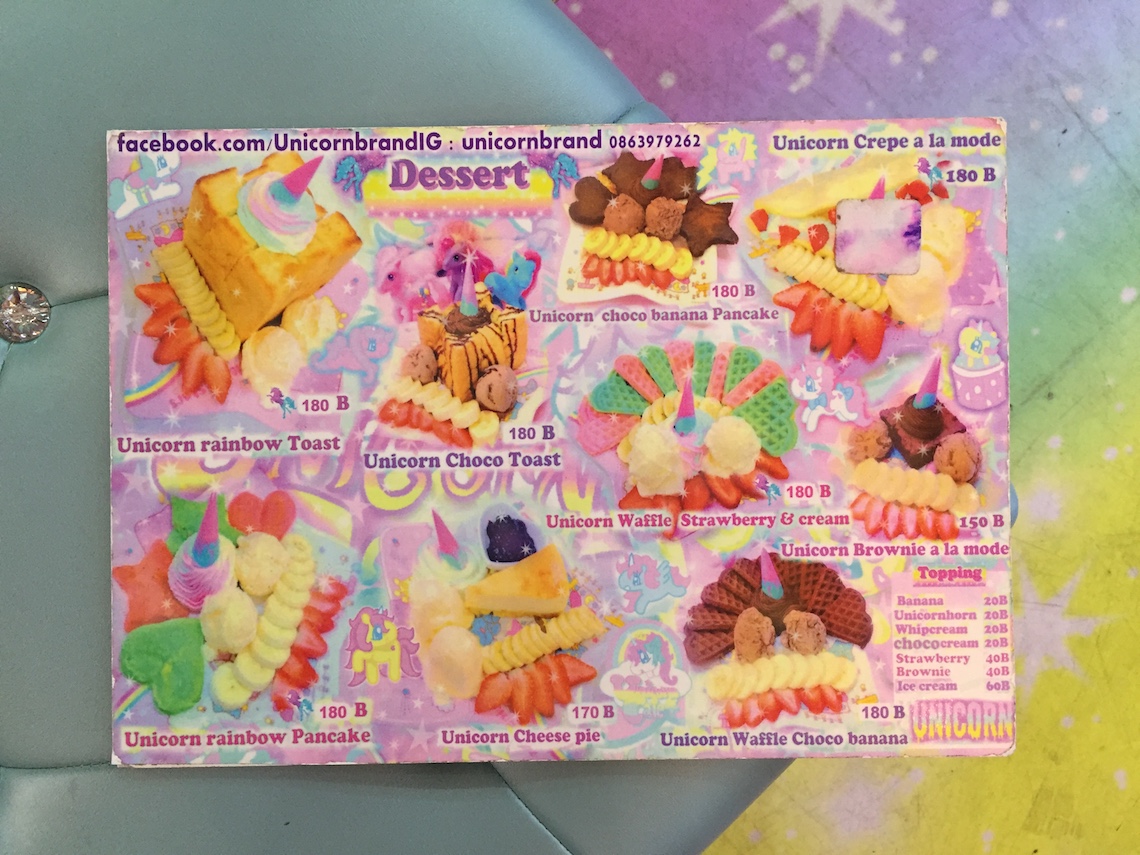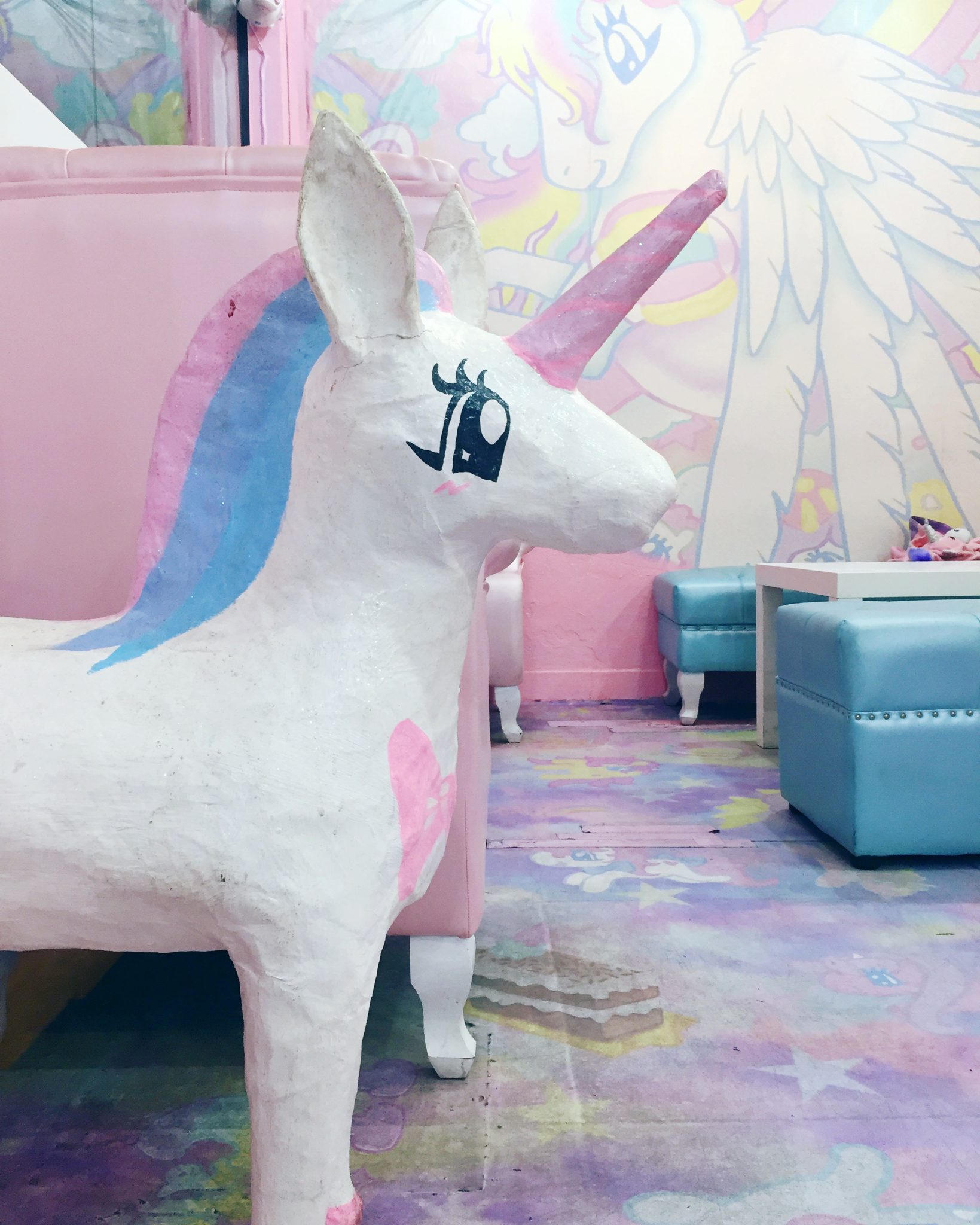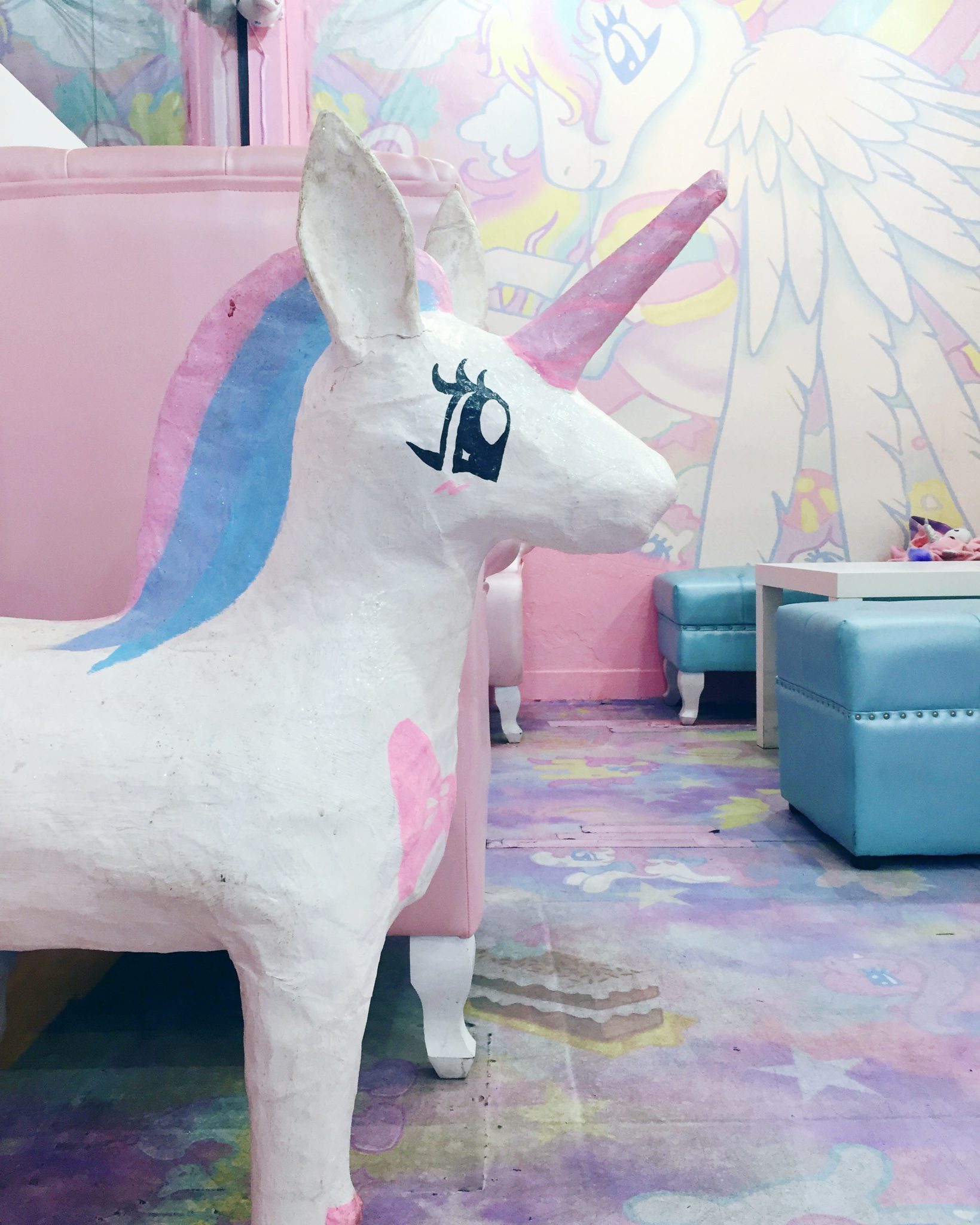 Thinking of visiting The Unicorn Cafe the next time you're in Bangkok?  Don't go too far out of your way, but if you happen to be in the Bang Rak / Silom area, get off at Chong Nosi station to check out this cute, one-of-a-kind Instagram-worthy experience in real life!
==
Bangkok Unicorn Cafe Address: 44/1 ซอย สาทร 8 สีลม Silom, Bang Rak, Bangkok 10500, Thailand.