When you're ranked one of the "24 Best Chocolatiers in the World" among over 550 brands and 4,000 products from 70 countries, you know you've done something right as a pastry chef-chocolatier. Or, in the case of Richmond's husband and wife "Wild Sweets" team, they have done something right. For years, Dominique and Cindy Duby have been paving the way as Canada's only science-based cocoa bean-to-bar chocolate makers, turning premium cocoa beans into one-of-a-kind artisan chocolate creations.  When tasting a piece of Wild Sweets chocolate, it's not overly sweet but rich in texture and natural cocoa flavour. Their chocolates are the result of extensive and ongoing research and development and sheer hard work to refine, enhance and perfect the product.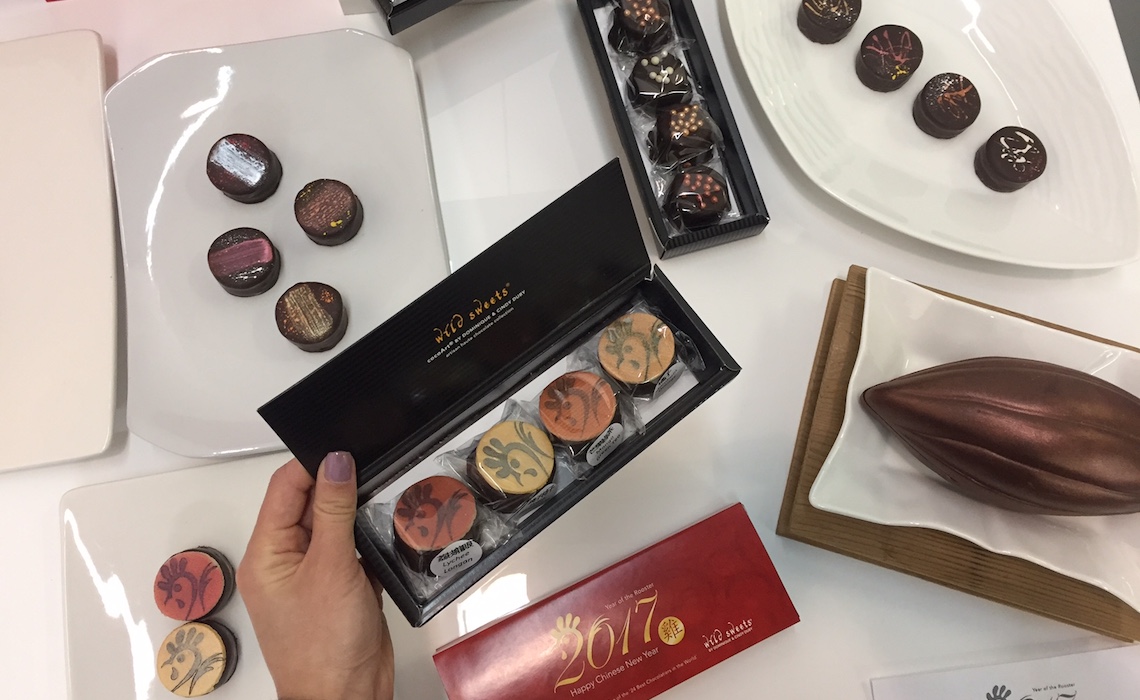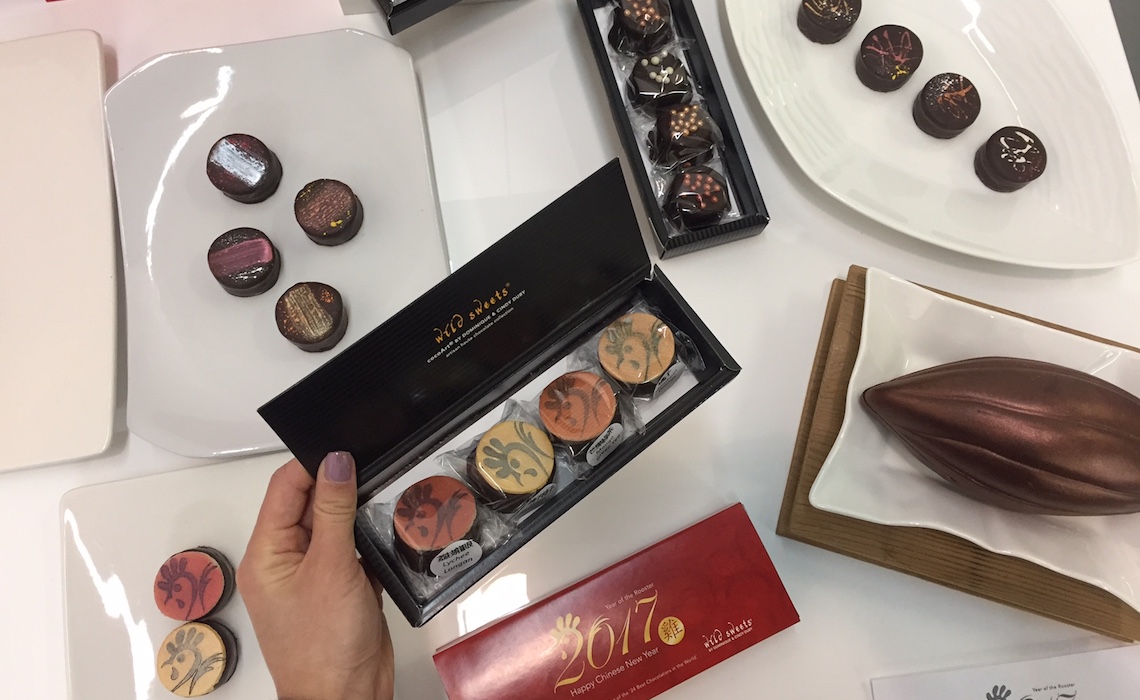 Among their many accolades, the Wild Sweets team has been winner of four consecutive 'Best Chocolatiers & Confectioners in America Awards' since 2013 from The International Chocolate Salon. Not only are Dominique and Cindy internationally acclaimed award-winning pastry chefs-chocolatiers, they are also award-winning authors. Their cookbooks Wild Sweet: Exotic Dessert and Wine Pairings won Best Book in the World for Food and Wine Matching (2003) and Wild Sweets Chocolate won Best Chocolate Book in the World (2007) at the Gourmand World Cookbook Awards in Spain and Britain.
For Dominique and Cindy, the sky is the limit when it comes to their creativity and artistic flair of their next chocolate creation. Wild Sweets 2017 Chinese New Year is just one example of that creativity and innovation. The 2017 Lunar Limited Edition 'Year of the Rooster' Chocolate Art Collections and Bouchées (small pastry with creamed filling) Series were custom designed for the Chinese New Year celebration.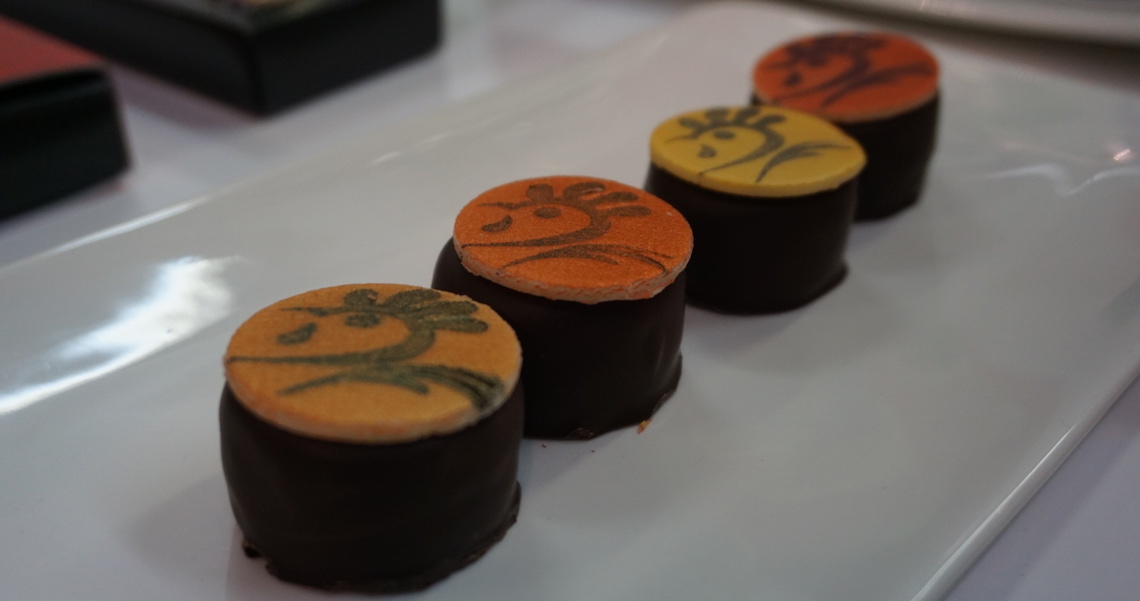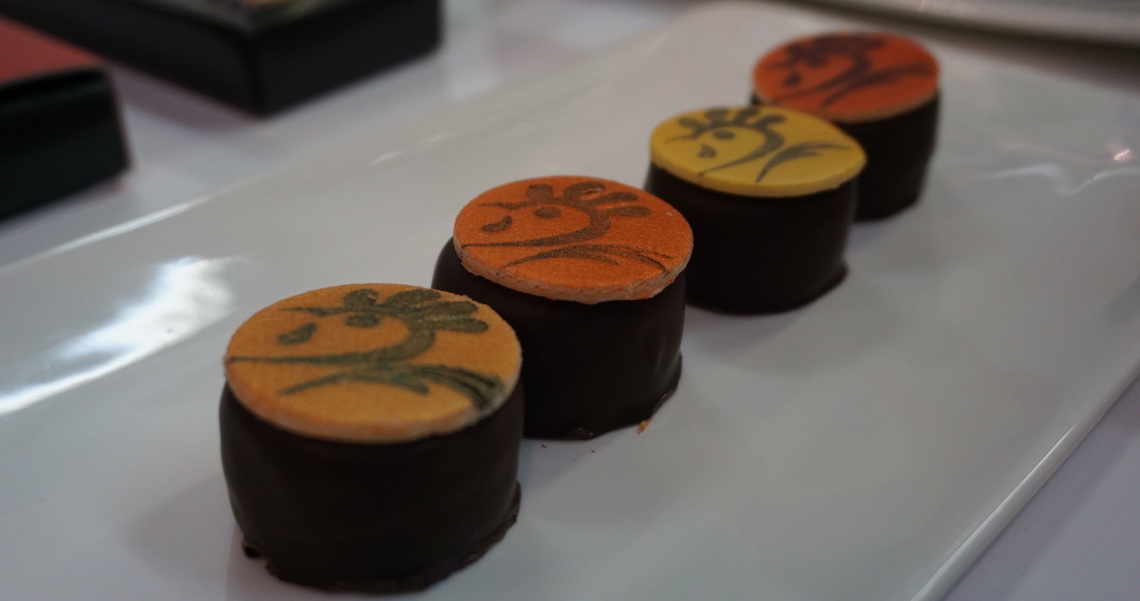 Inspired by a variety of Asian flavours, the 'Year of the Rooster' Series features chocolate names like Lychee Longan Caramel Ganache with Sablé Cookie & Black Sesame Nut Jam, and Chestnut Vanilla Bean Caramel Ganache & Organic Roasted Chestnuts. Each piece of chocolate is truly a work of art, created, decorated and painted by hand. The Wild Sweets limited edition Chinese New Year chocolate gift sets are only available until February 4, 2017, or until supplies last.
If you'd like to experience Wild Sweets for yourself, or find out more about the 2017 Lunar Limited Edition chocolate collections, head over to their website wildsweets.ca where you can shop their online boutique of chocolates, pastries and desserts. Or, if you'd prefer a real-life experience, Wild Sweets offers tasting events led by Dominique and Cindy Duby themselves, visit them at 2145- 12191 Hammersmith Way in Richmond, BC.